30 Vegetarian Gluten Free Recipes for Dinner
This post may contain affiliate links. As an Amazon Associate, I earn from qualifying purchases. Please read my disclosure.
These 30 vegetarian gluten free recipes for dinner are simple, delicious, and loved by all! You don't have to be gluten free or vegetarian to want to dig into these mouth-watering meals!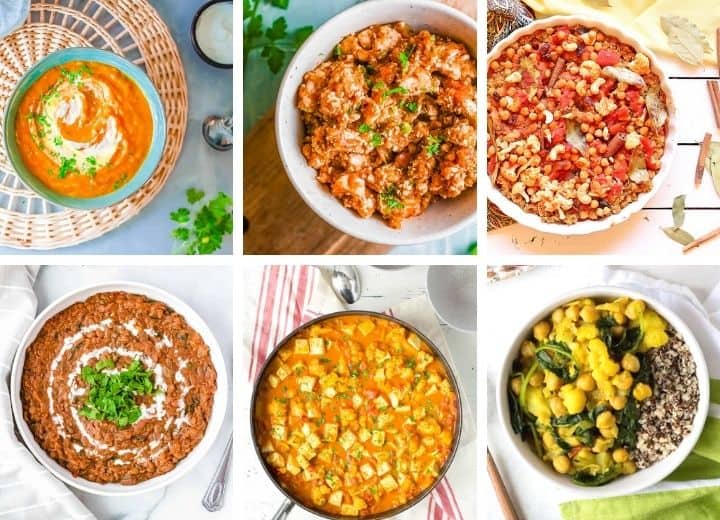 When it comes to preparing a healthy vegetarian meal that's also gluten-free, it can feel nearly impossible. Or at the very least, limited.
When you have not one but two diet restrictions, it gets a bit more complicated. However, it is not as difficult as you might think.
I follow a vegetarian diet, while I'm not gluten-free, I have many friends and family who are, which means that when I have them over for dinner, I want to prepare something that we all can enjoy!
I know that there are many people out there in the same boat! Maybe you're both gluten–free and vegetarian, or someone in your family is gluten-free, and someone else is vegetarian, or both!
Meal time does not need to be complicated, and you do not need to make more than one meal to meet everyones dietary restrictions.
With a little ingenuity, and understanding a bit more about gluten-free and vegetarian ingredients, you'll be whipping up these recipes, and creating your own in no time at all!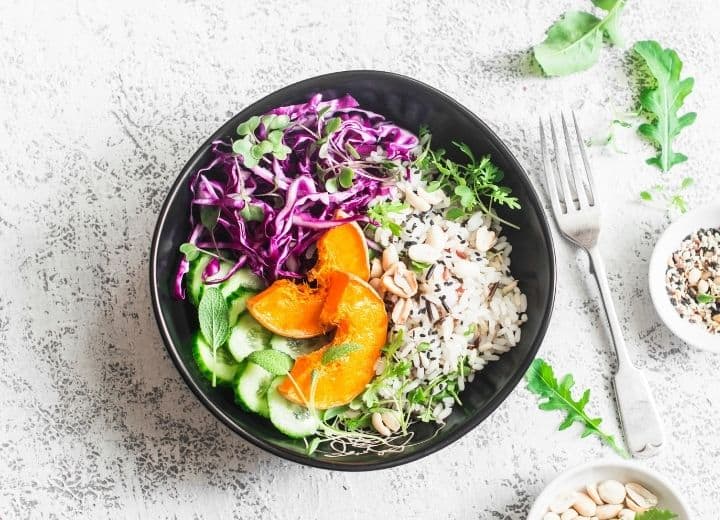 What Does it Mean to be a Vegetarian?
Vegetarians exclude all types of meat, including poultry, fish, shellfish, and game from their diet. Some vegetarians may also exclude eggs.
If you are vegetarian that excludes eggs, but includes dairy you are a lacto-vegetarian.
If you are a vegetarian that excludes dairy but includes eggs, you are an ovo-vegetarian.
Most vegetarians just excluded meat, but include eggs and dairy. If you exclude all animal products, including eggs, and dairy then you are a vegan.
The recipes in this round-up are vegetarian and may include eggs and dairy.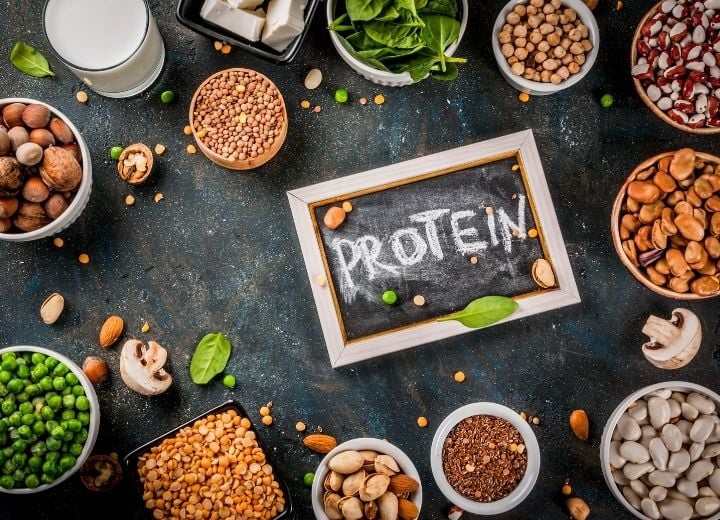 What Do Vegetarians Eat For Protein?
Vegetarians eat fresh fruits, vegetables, and grains just like omnivores. The only significant difference is where vegetarians get their protein. Whereas omnivores rely on animal protein, vegetarians get their protein from plant sources. This includes beans, legumes, nuts, nut butters, seeds, tofu, and tempeh.
What Does it Mean to be Gluten-Free?
Following a gluten-free diet means that you exclude gluten from your diet. Gluten is a protein found in wheat, rye, barley, and triticale. When you are gluten-free you need to be careful that you do not consume foods that may have been cross contaminated with wheat germ. Other grains such as oats, are gluten-free, but may contain gluten because they share the same facility in which they were processed.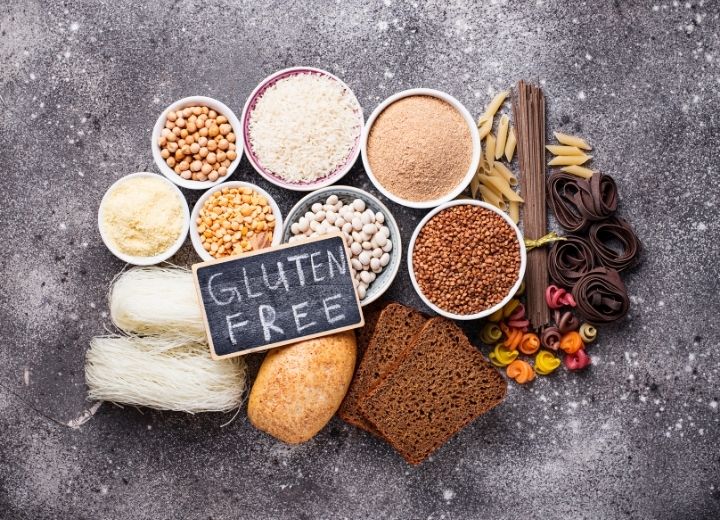 What Grains Can You Eat on a Gluten-Free Diet?
If you are exclusively following a gluten-free diet, you can eat all vegetables, fruit, and both animal and vegetarian protein sources.
Where you need to be careful is with anything that includes grains. This includes breads, baked goods, crackers, and more! Many packaged food items contain gluten.
List of Gluten-Free Whole Grains
Quinoa
Rice (brown rice, and wild rice)
Buckwheat
Sorghum
Tapioca
Millet
Teff
Arrowroot
Amaranth
Oats (that are certified gluten-free)
Tips and Tricks for Making Vegetarian Gluten-Free Dinners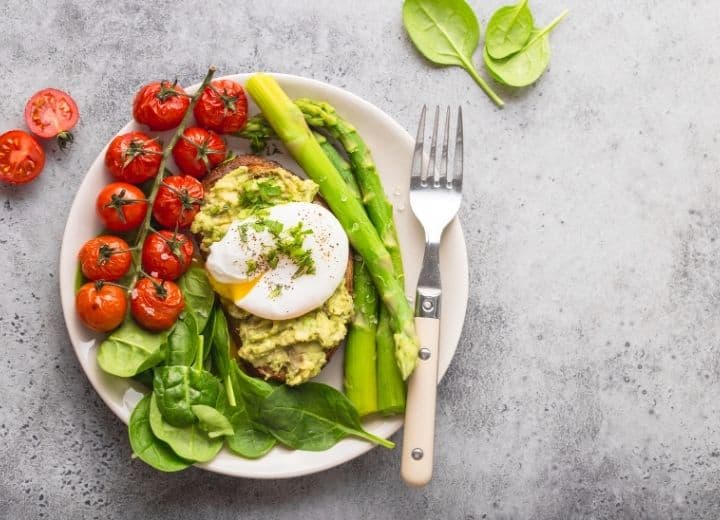 1 | Choose Your Plant-Protein
The first challenge you may have if you're new to a vegetarian diet, is where to get your protein. Popular protein sources that I use regularly include black beans, white beans, lentils, tofu, and chickpeas.
Don't skip the protein! While it may seem easier to fill up on vegetables and grains, your body needs protein. Protein also helps you feel full and satisfied, which will lead to less snacking!
2 | Build Bold Flavors
Add rich and bold spices to give your recipes tons of flavor. Both fresh and dried herbs, chili powder, cumin, coriander, curry powder, curry paste, and dijon mustard are a few of my go-to flavor boosters. When adding dried spices like curry, paprika, or other spices, be aware that some manufacturers may add flour to prevent caking. Check your spices to be sure they are gluten-free.
Some sauces, for example soy sauce, also contain gluten. Check your ingredient labels, and always buy certified gluten-free products to eliminate the potential for cross contamination.
3 | Add Whole Grain Gluten-Free Carbohydrates
Carbohydrates give your body energy. They are a necessary part of your diet. Where people get in trouble with carbohydrates is eating too much, and/or eating refined carbs.
Stick to the gluten-free whole grains mentioned above. They are full of nutrients such as fiber that help with digestion and keep you feeling fuller longer.
Consuming refined carbohydrates turn into sugar, which digests quickly, and makes you feel hungry and unsatisfied more quickly. That's why you end up eating so much more than you should!
However, adding about 1/4 of your plate with a whole grains such as quinoa, or brown rice will give your meal some bulk. Quinoa also has added protein! Bonus!
4 | Make Your Plate Colorful
Nothing makes a meal look more delicious that an assortment of colors! Colors can come in the form of various vegetables, and fruits, as well as beans, lentils, peas, and spices.
I know you've heard it before, but think about eating the rainbow! Use colorful chard, fresh ripe tomatoes that come in red, yellow, and green, pink radishes, purple carrots, and more!
When shopping through the produce section, consider picking up a colorful vegetable you haven't worked with before.
When put together on your plate, it will be beautifully appetizing!
What Types of Meals Can You Make That Are Vegetarian and Gluten Free?
Soups and Stews
Chilis
Stir-Fries
Curries
Casseroles
Tacos and Fajitas
Gluten-Free Pastas (use lentil or chickpea pasta)
30 Vegetarian Gluten Free Recipes for Dinner
Now that you've got the foundations of how to build your own vegetarian gluten free recipes, here are some excellent dinners your friends and family will love!
Sweet Potato Dahl with Kale
Comforting and delicious, this Sweet Potato Dahl is a fast and easy meal. Perfect for lunch or dinner, this dahl is filled with warm Indian spices, kale, sweet potatoes, and yellow split peas. It's vegan, gluten-free, hearty, healthy, and nutrient rich!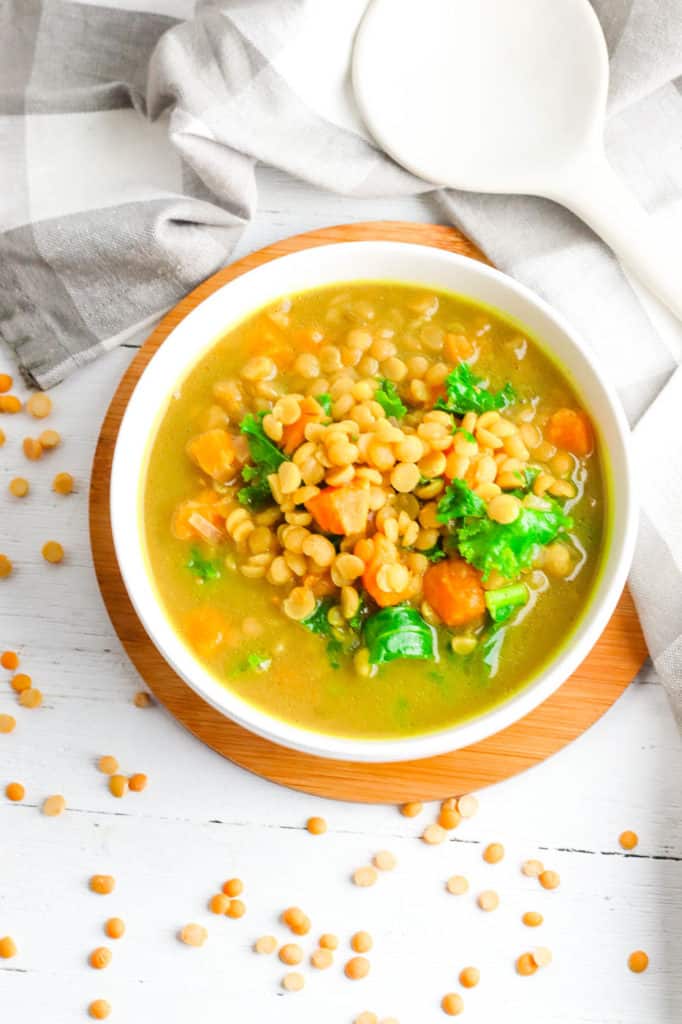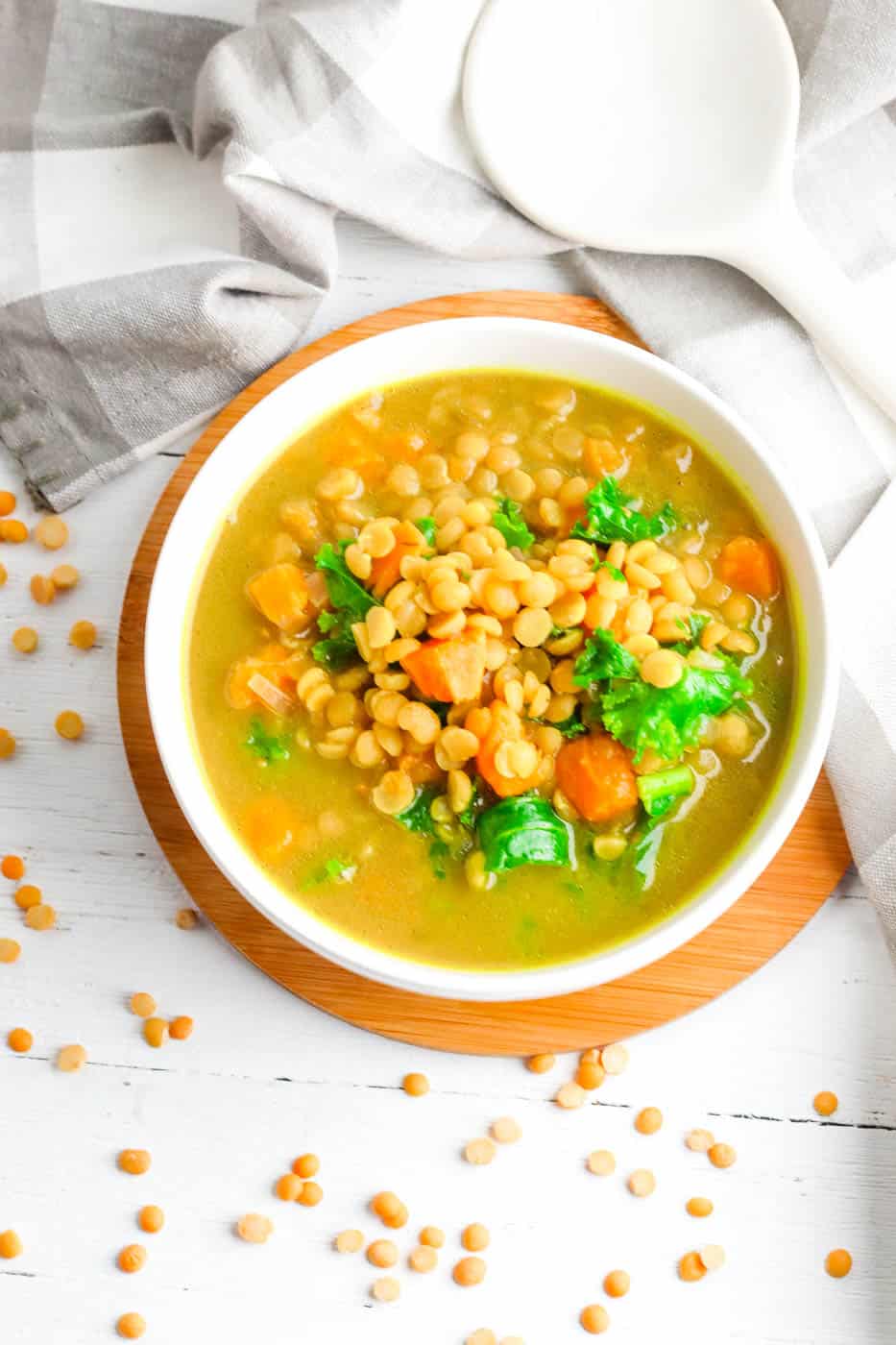 Chili Stuffed Peppers with Beans and Mushrooms
These chili stuffed peppers are packed with fire-roasted tomatoes, black beans, mushrooms, jalapeño peppers, and the perfect amount of cheese in every bite. They're a healthy, satisfying, totally delicious and easy weeknight meal!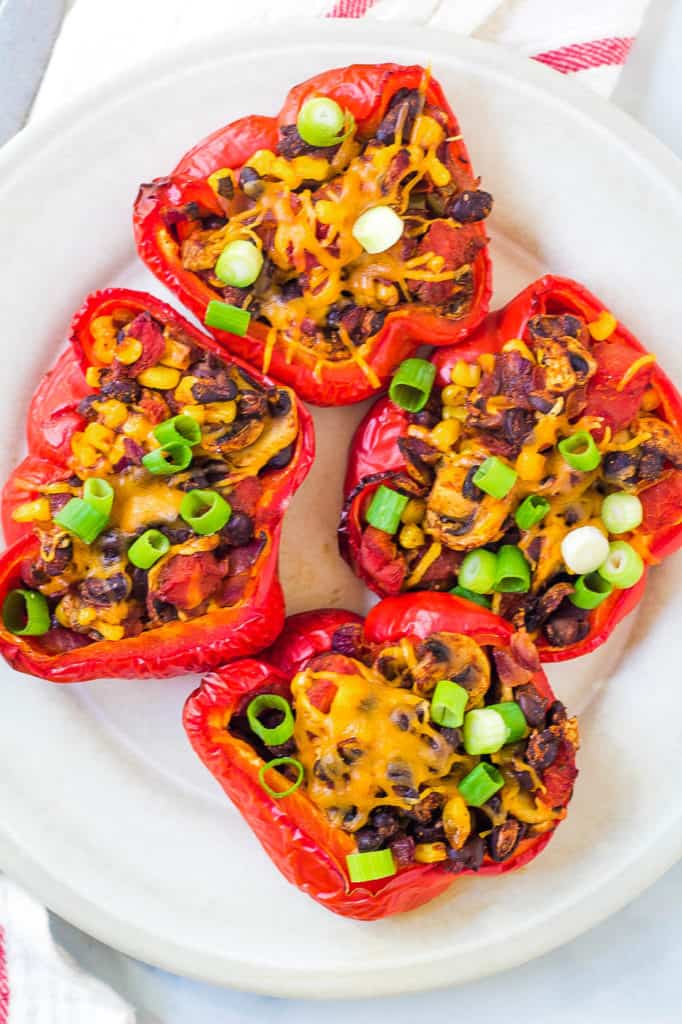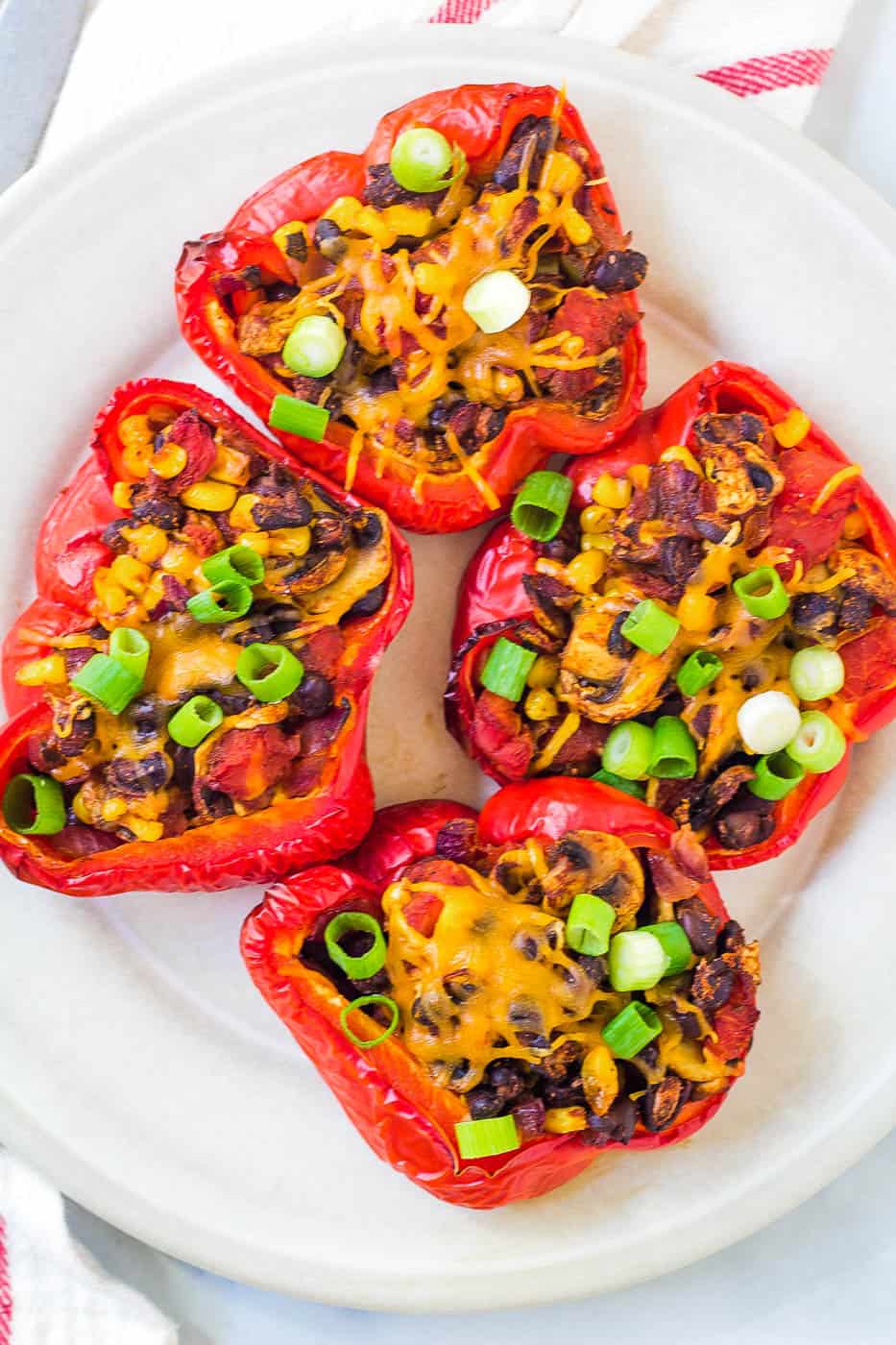 Apple Curry with Chickpeas and Lentils
This Apple Curry with chickpeas and lentils is the perfect autumn dish! It's warm, comforting, and full of spice, and so simple to make!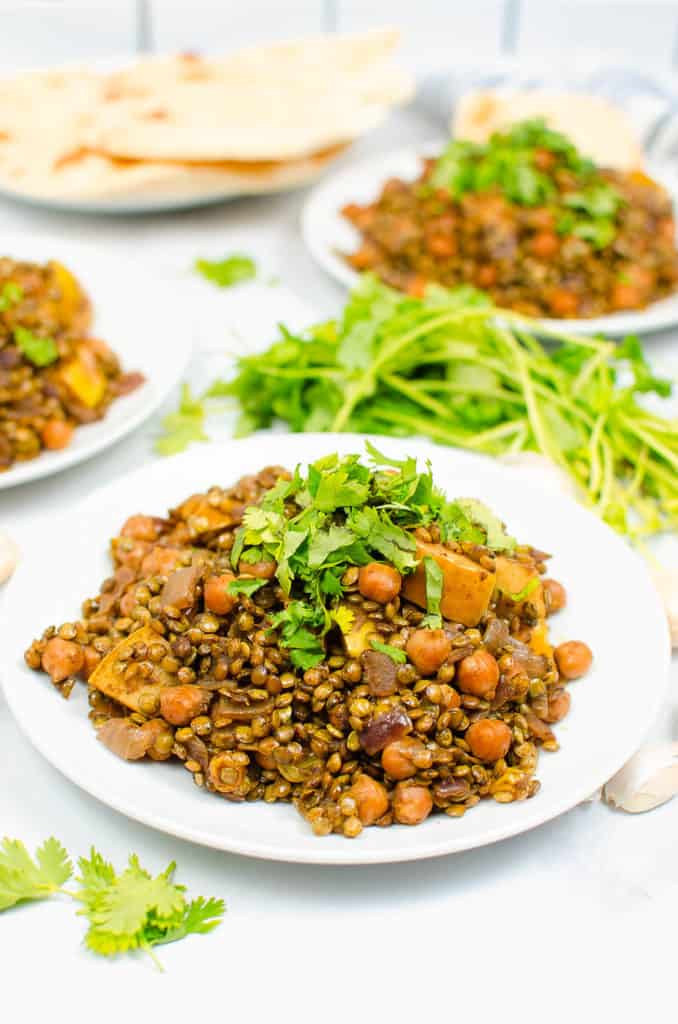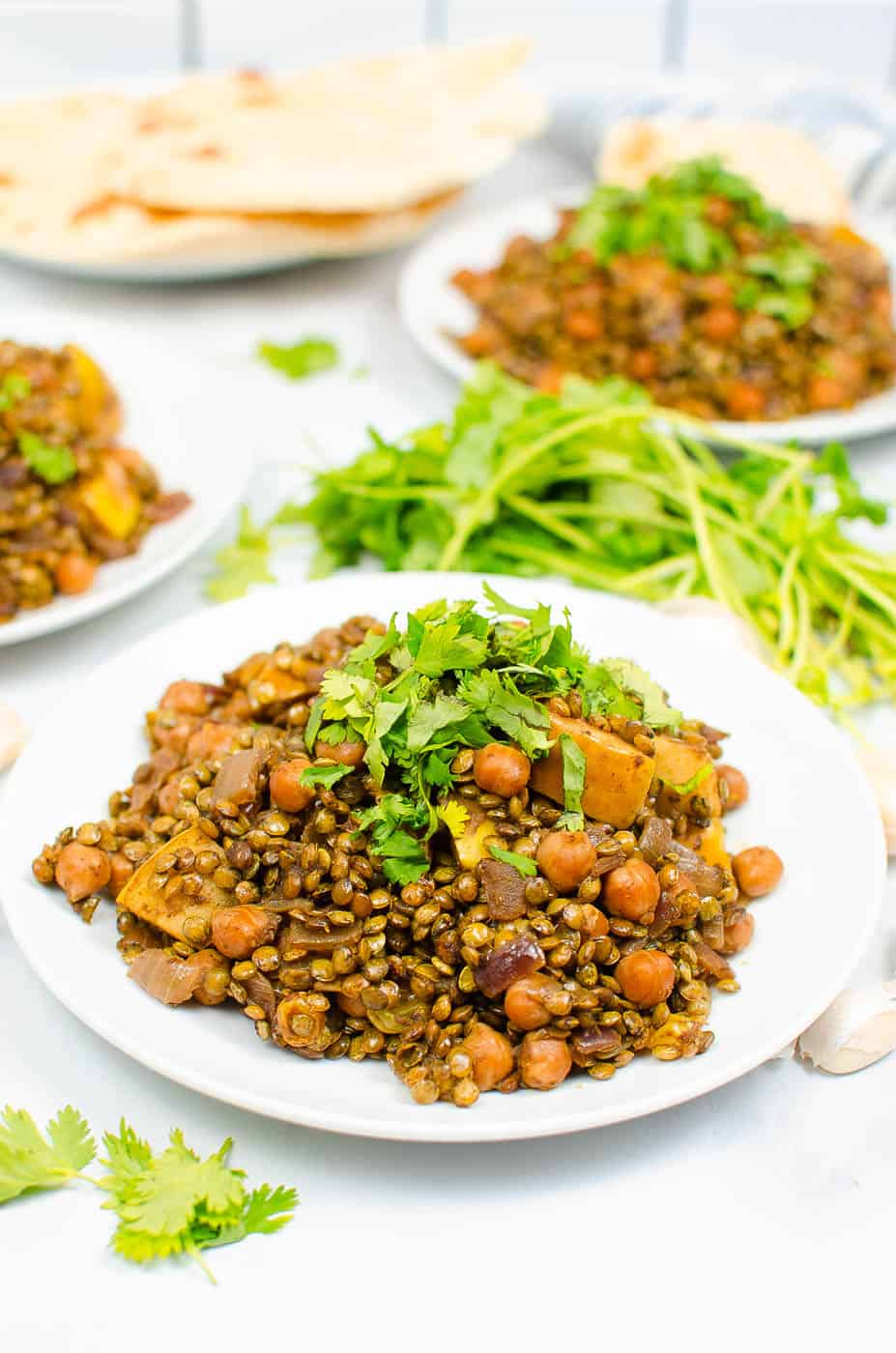 Moroccan Stew with Chickpeas and Quinoa Couscous
There is nothing more comforting than warming up to a bowl of this homemade Moroccan Stew. This hearty dish has sweet dried apricots, quinoa, zucchini, carrots, sweet potatoes, and chickpeas in a spiced broth. It's perfect for a cool weather days when you want something healthy and satisfying.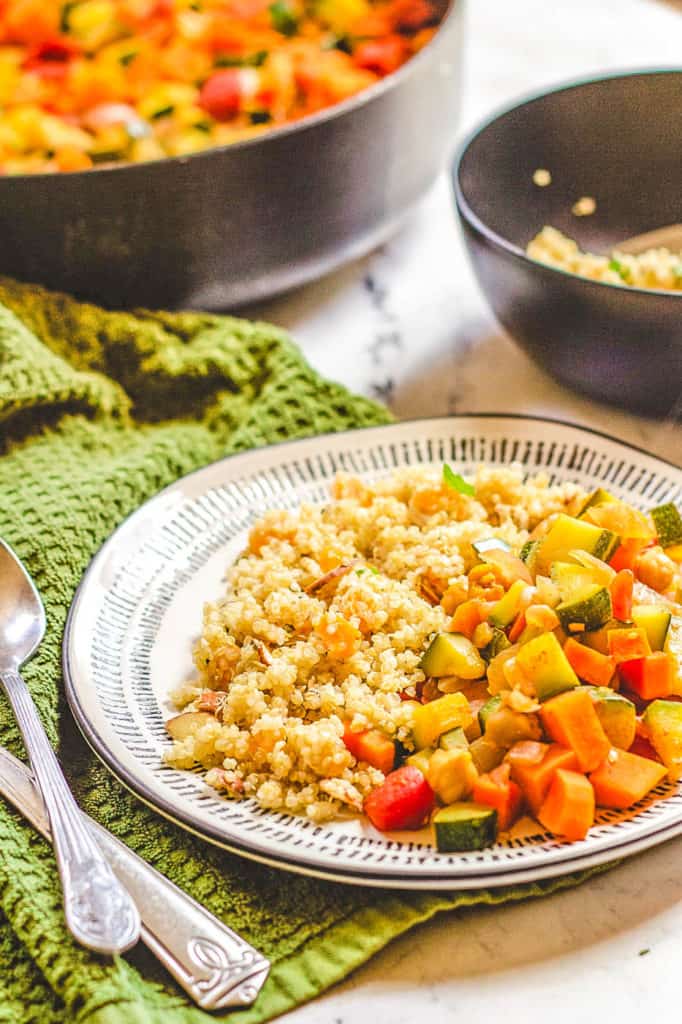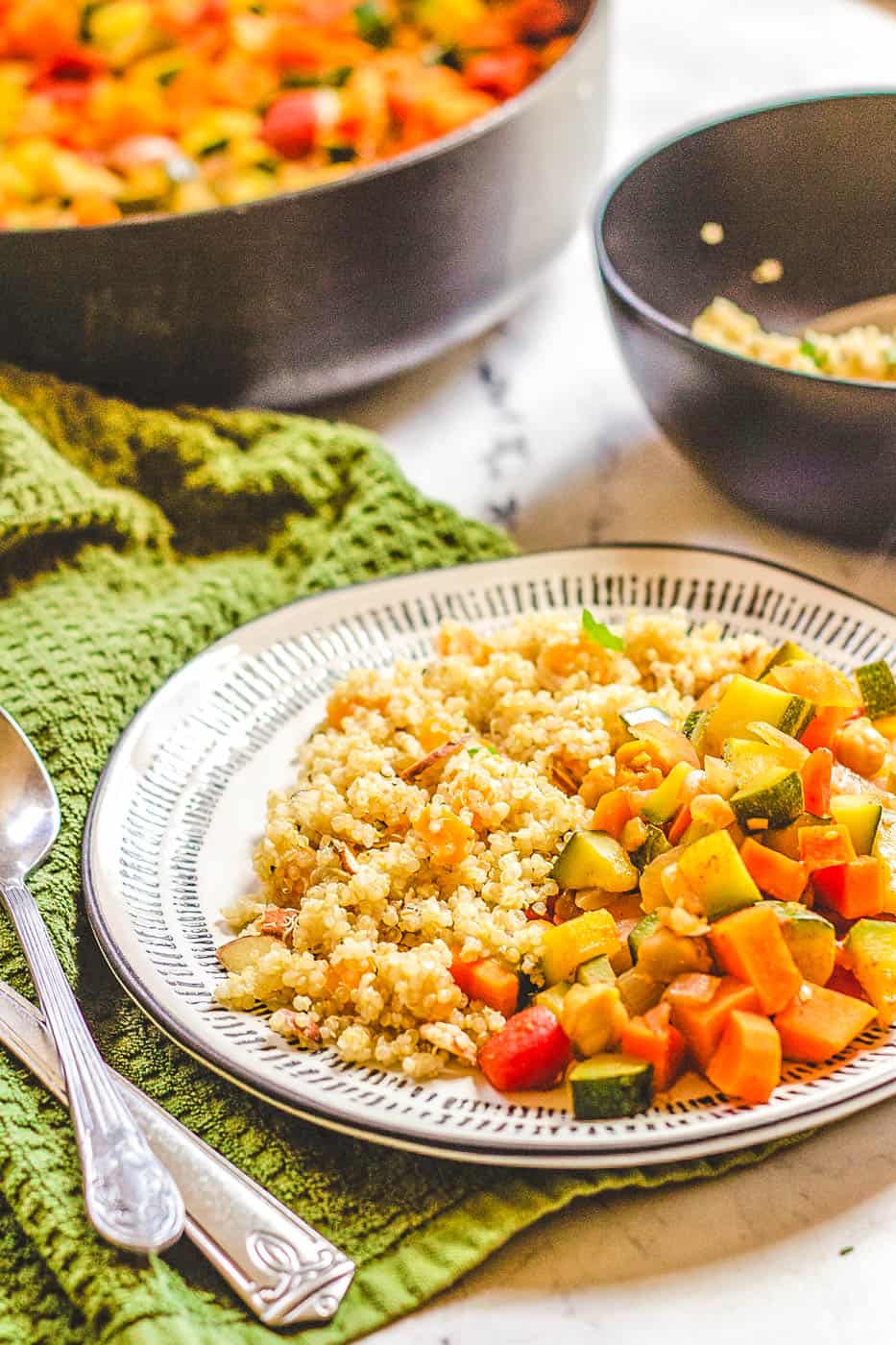 Cheesy Polenta with Squash and Herbs
This gluten free polenta recipe allows you to enjoy creamy and cheesy polenta without any of the guilt! Served with squash, corn and fresh herbs, this dish is easy, fresh, tasty and full of flavor.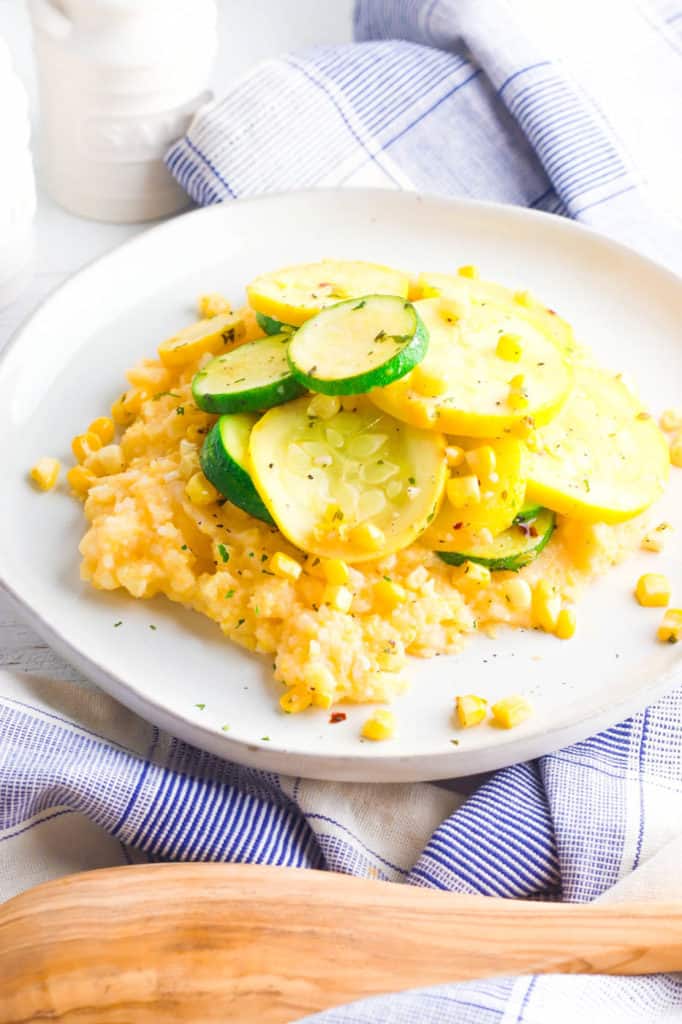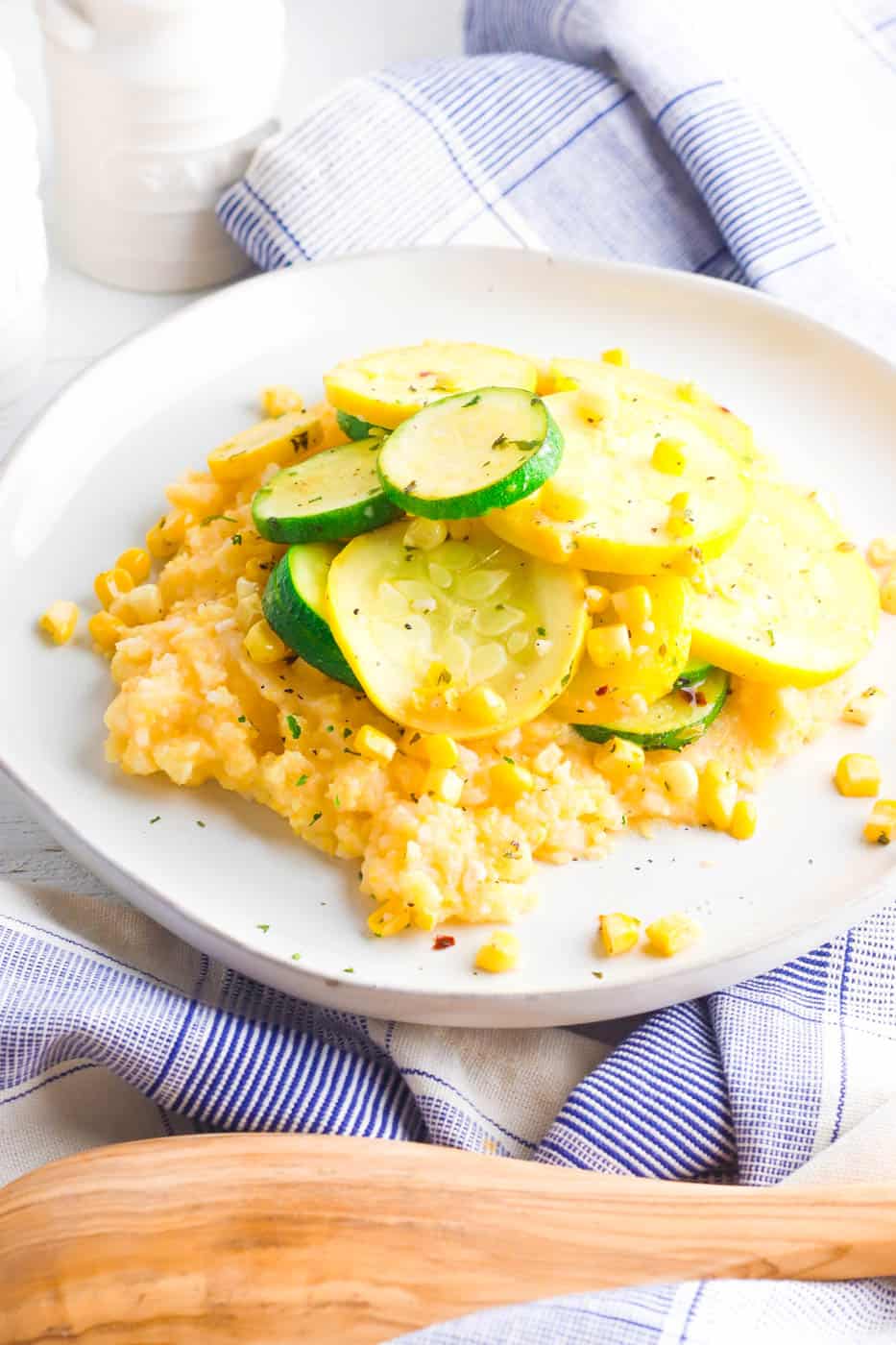 Vegetarian Enchiladas with Black Beans and Sweet Potatoes
Lip-smacking Vegan Enchiladas are easy to make, delicious, and a real crowd-pleaser. Each enchilada is filled with sweet potatoes, onions, bell peppers, fire-roasted tomatoes, black beans, spices, and they are topped with a 5 minute homemade enchilada sauce! Be sure to buy certified gluten-free corn tortillas!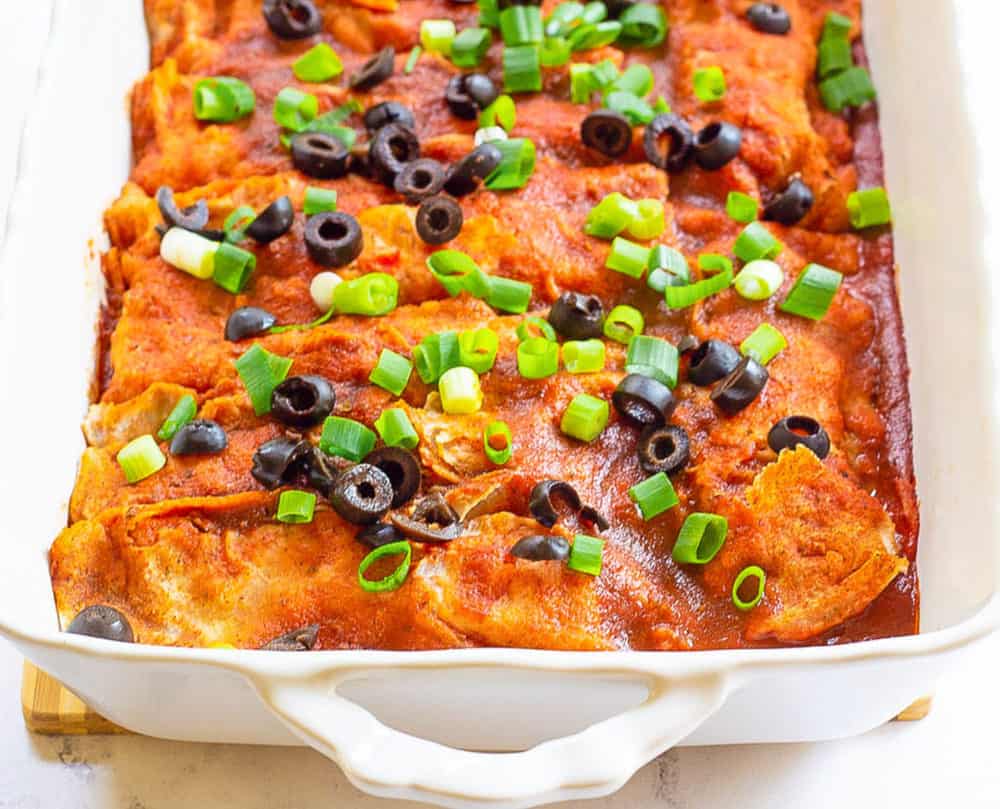 Tofu Scramble Recipe with Southwestern Spices
This incredible Tofu Scramble is loaded with lots of healthy veggies, beans, warm spices, and cheese. It's the perfect 30-minute breakfast, brunch or dinner idea that the whole family will love. If you're looking for a vegan friendly alternative to scrambled eggs, this easy tofu scramble is for you!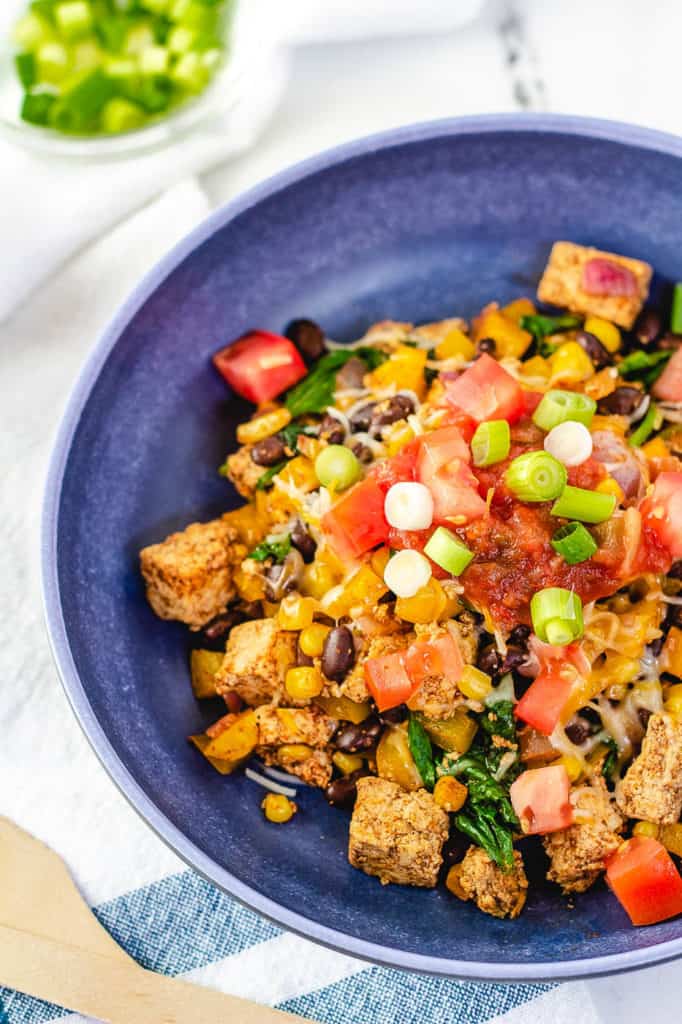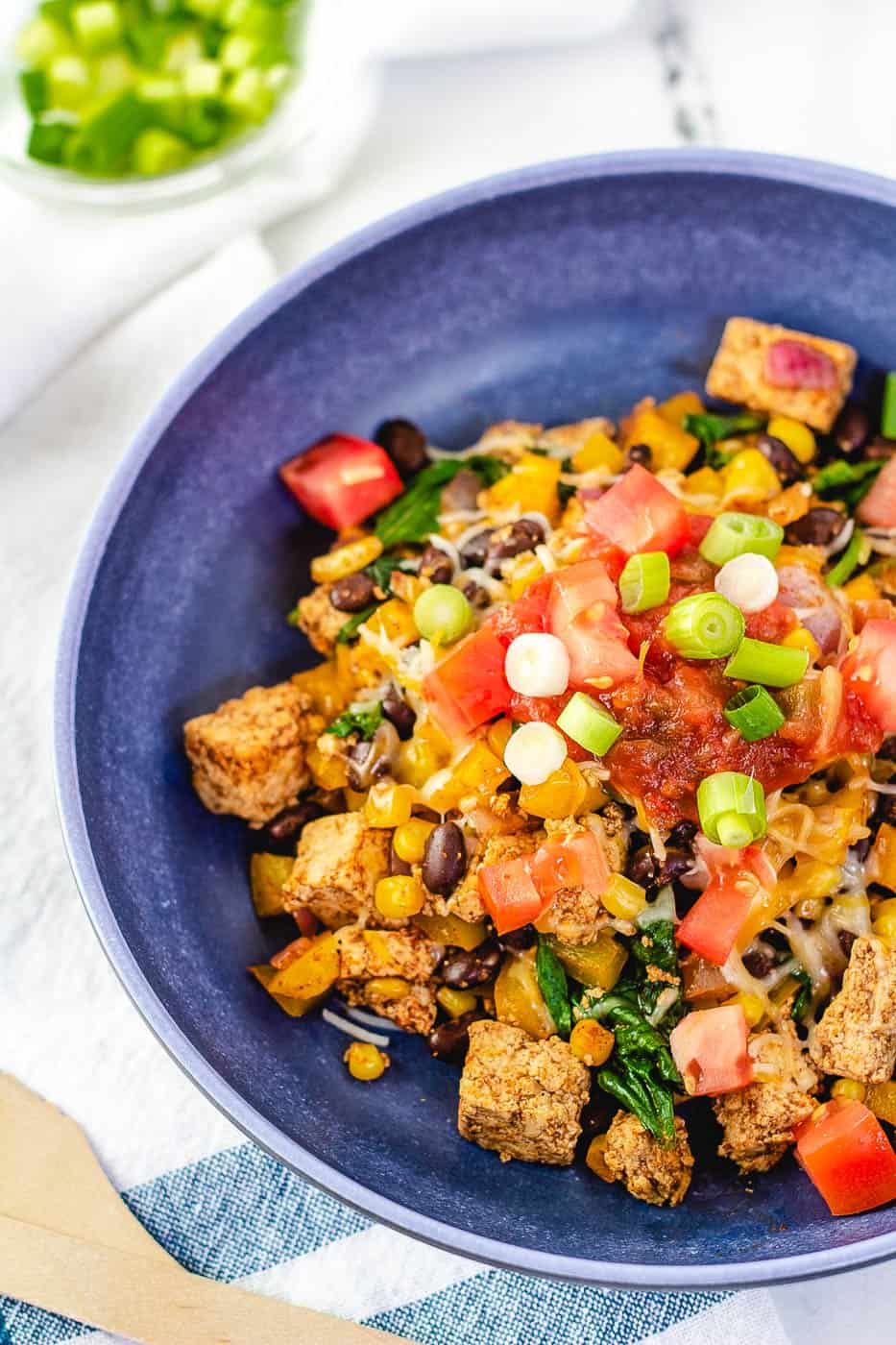 Tofu Matar Paneer
This healthy version of matar paneer (made with tofu paneer!) is so rich and comforting it pretty much melts in your mouth when you take a bite of it. Made with only five ingredients, you can enjoy gourmet, restaurant-quality Indian food at home in just 20 minutes!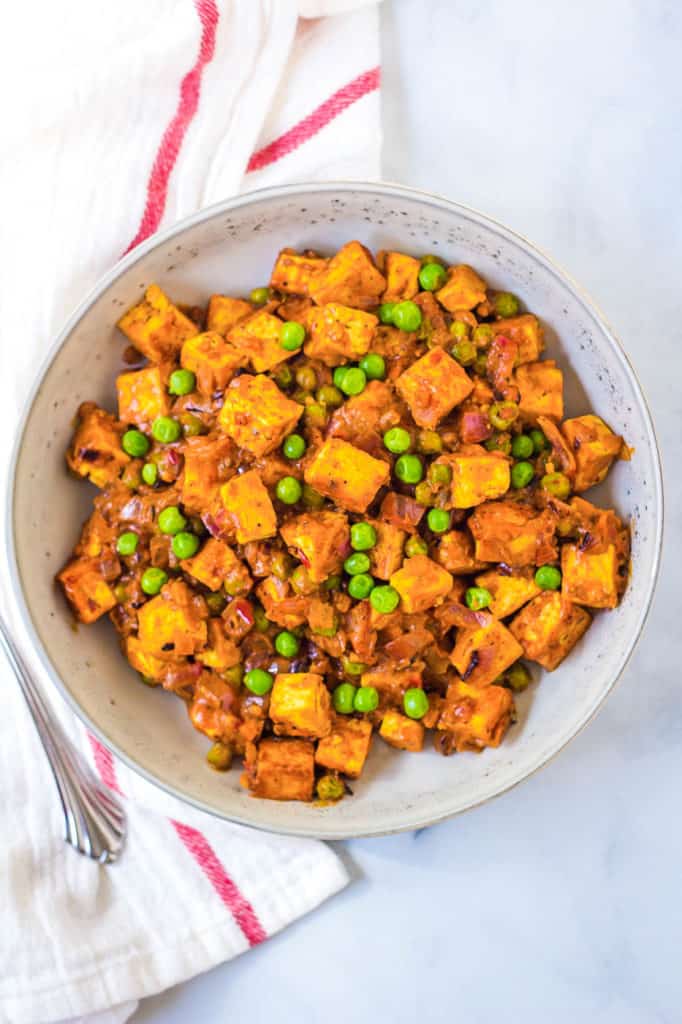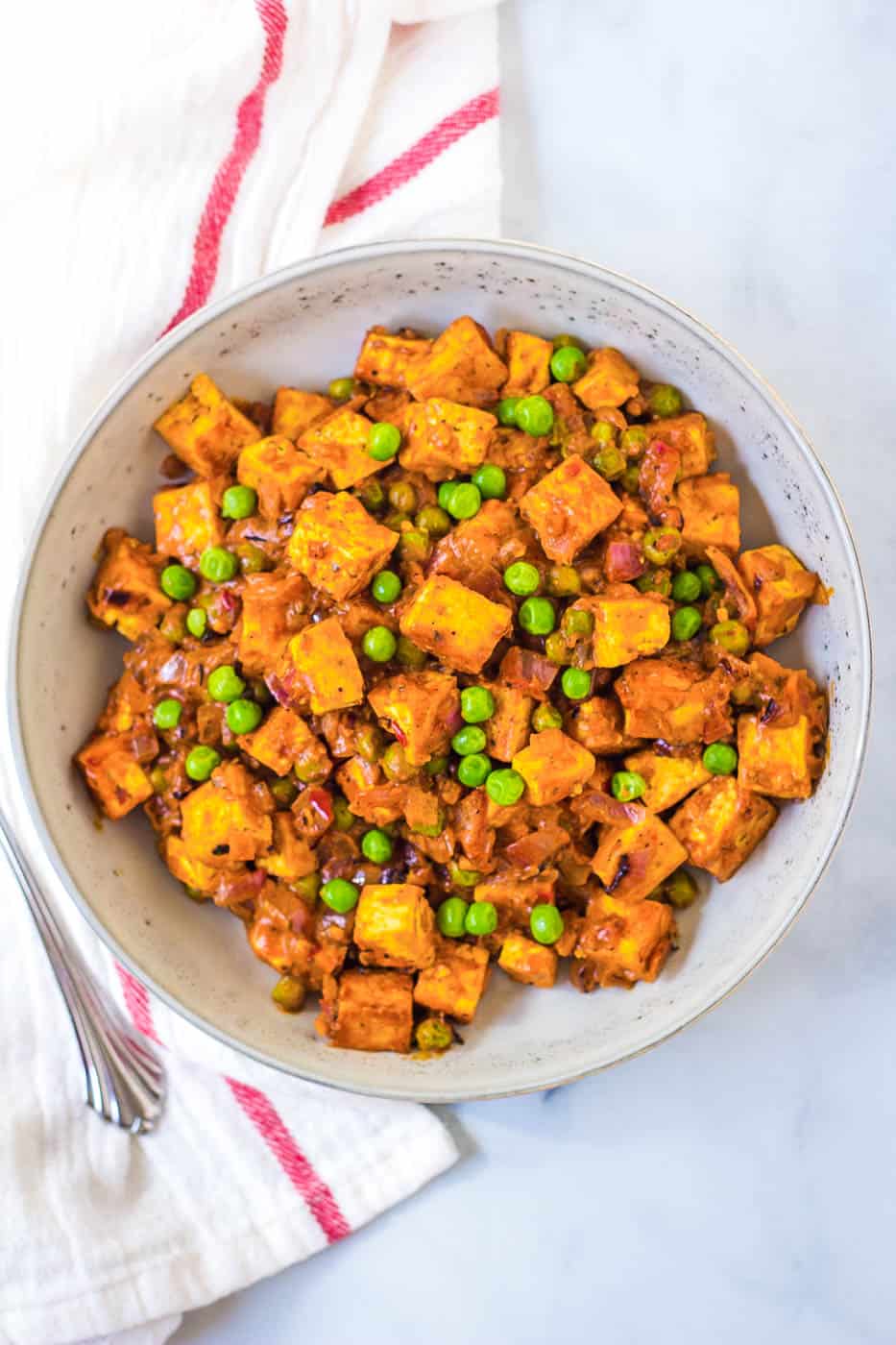 Carrot Ginger Soup
This incredible Carrot Ginger Soup is bursting with fall flavors that are the perfect combination of sweet and spicy. This creamy, rich soup doesn't even require any heavy cream! It's cozy and comforting, vegan, vegetarian, gluten-free, and kid-friendly too!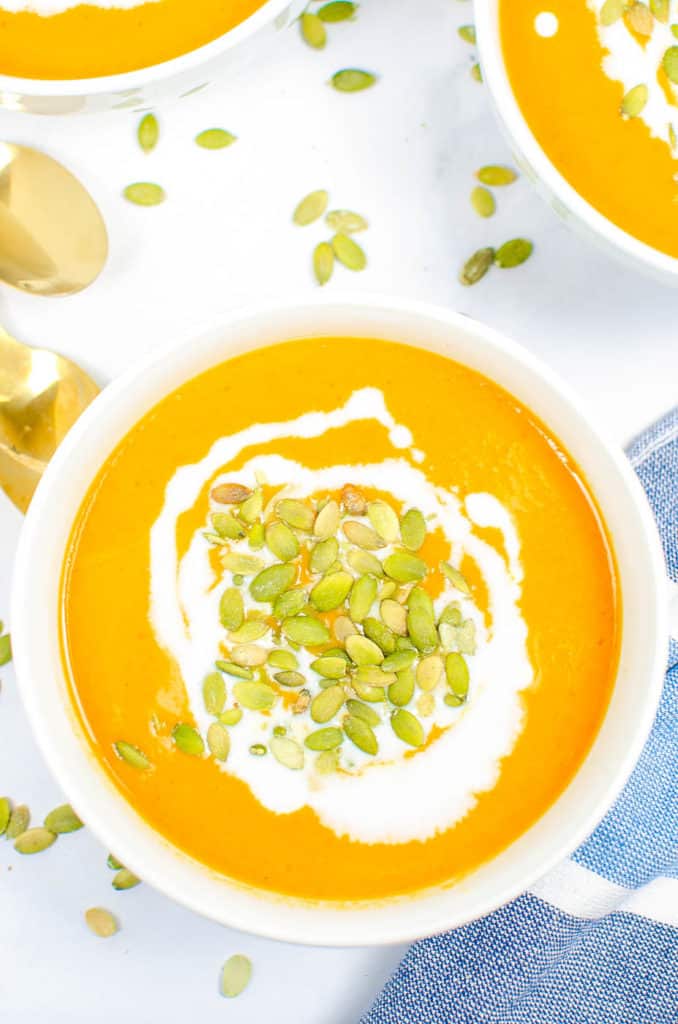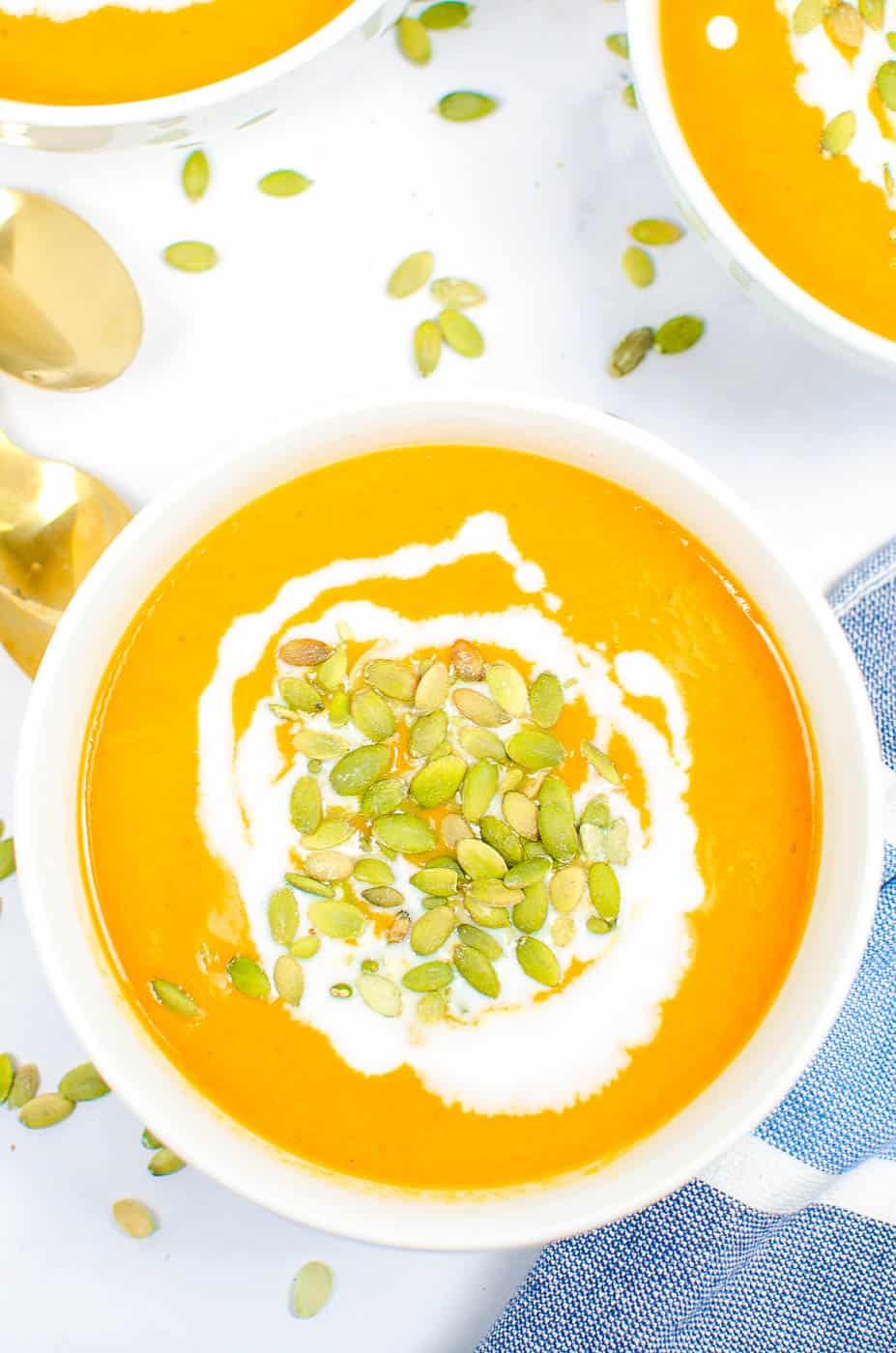 Spanish Vegetarian Paella with Quinoa
This gluten-free, mouth-watering, vegetarian paella is healthy, hearty and packed full of aromatic and smoky Spanish flavors. Made with quinoa, beans and a lot of fresh vegetables, this classic dish gets a tasty make-over!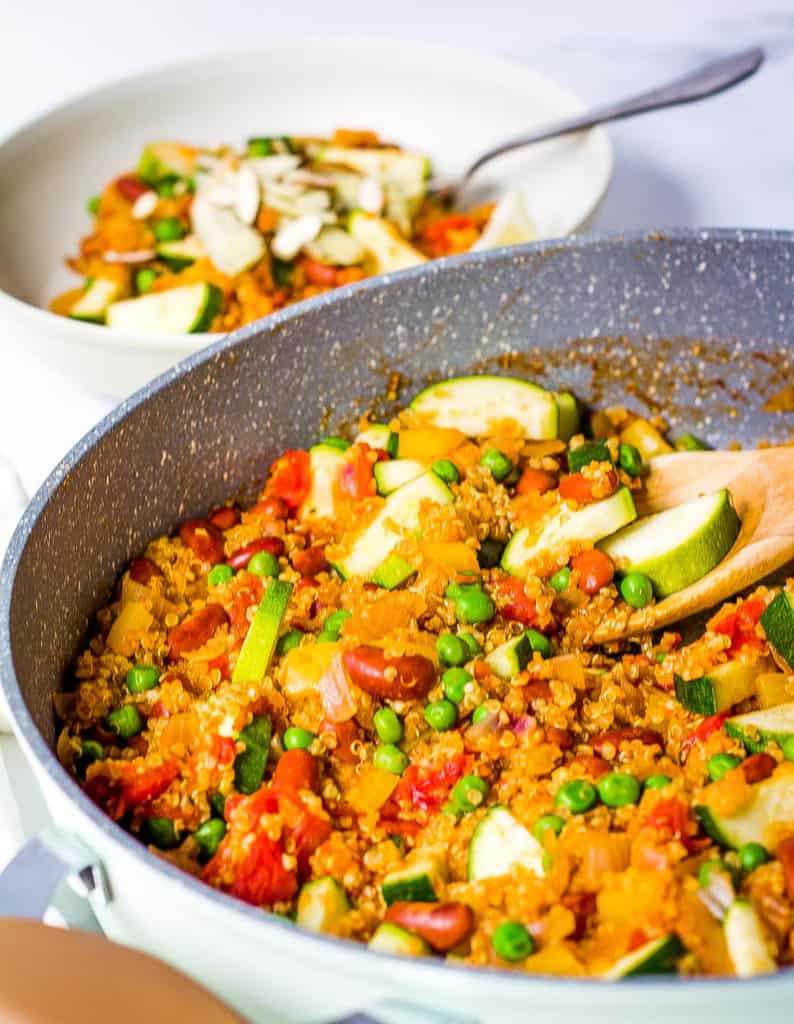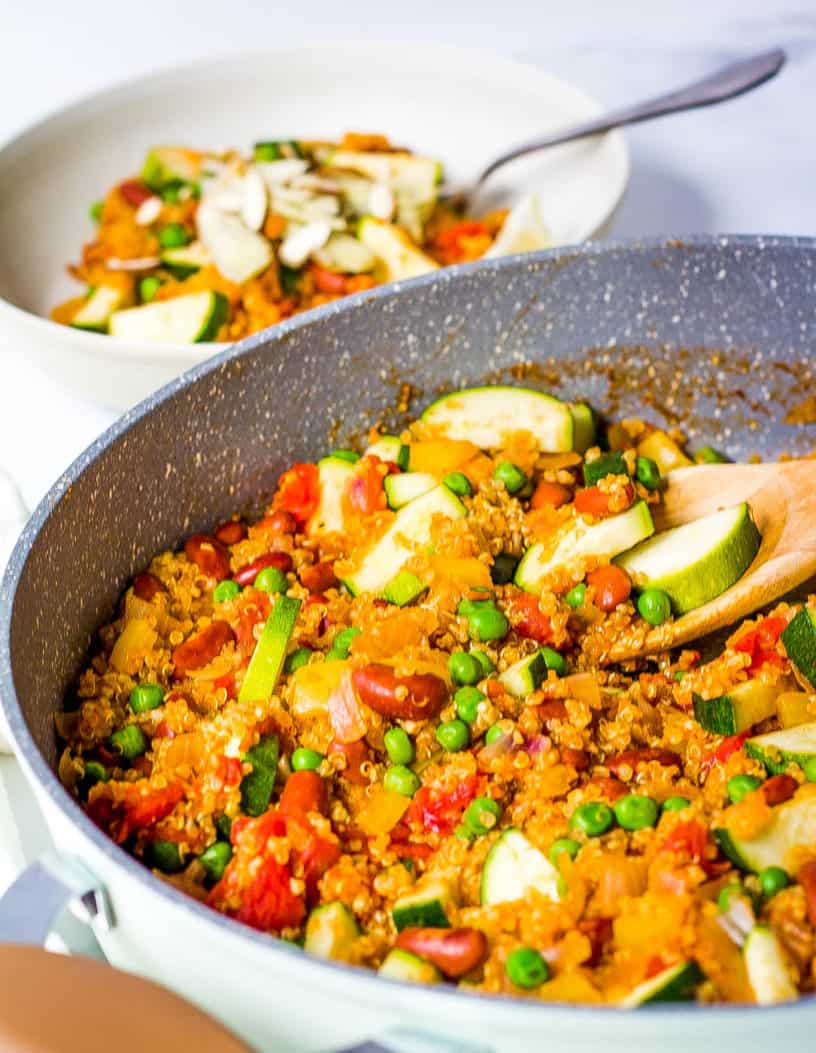 Vegetarian Fajitas with Black Beans
The aroma of these Smoky Vegetarian Fajitas will make you smack your lips and your stomach growl. Every bite is filled with lots of caramelized vegetables, spicy seasonings, protein-packed black beans, gooey Mexican cheese, and a crispy corn tortilla. Ready in 30 minutes and gluten-free too!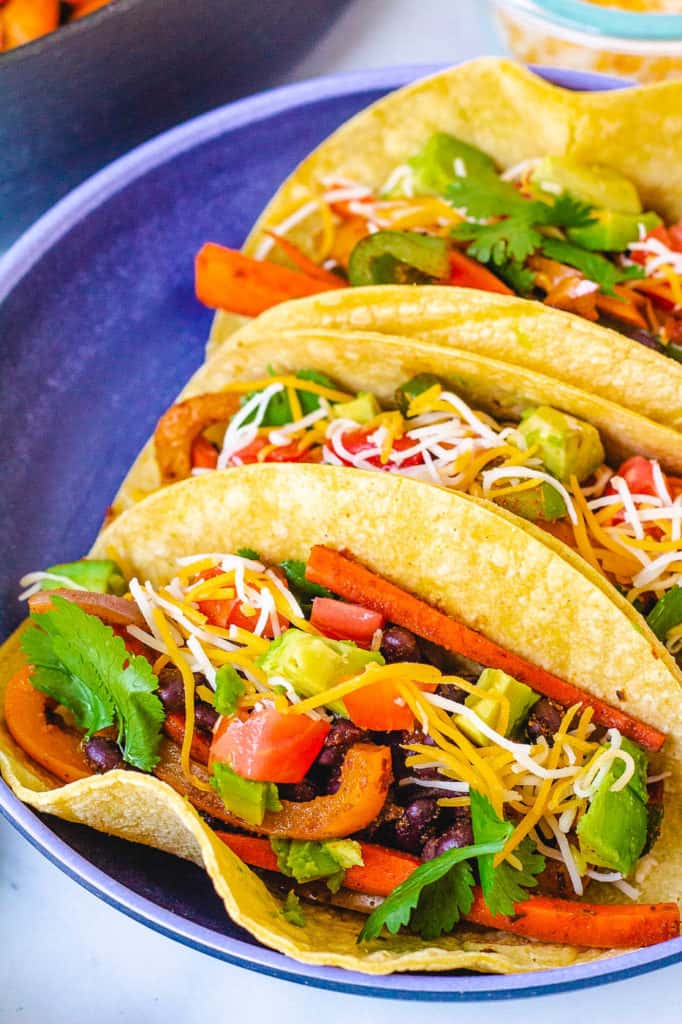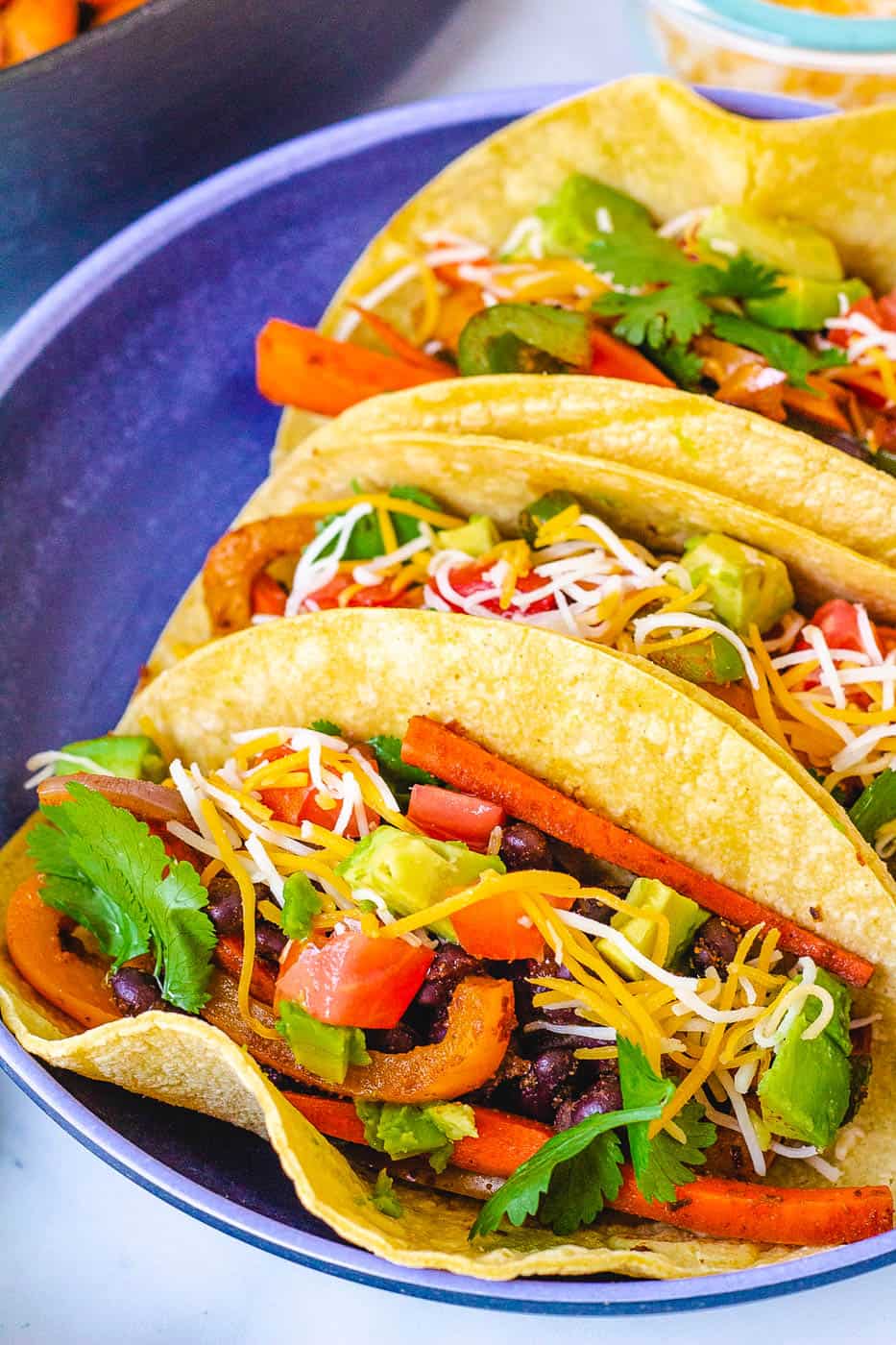 Pumpkin and Sweet Potato Soup
This comforting Pumpkin and Sweet Potato Soup will warm you up, fill your belly, and tantalize your taste buds! The white beans give the soup a creamy taste and the pumpkin delivers a rich warmth that'll have you coming back for more. Healthy, vegan, gluten-free, delicious, and ready in 30 minutes!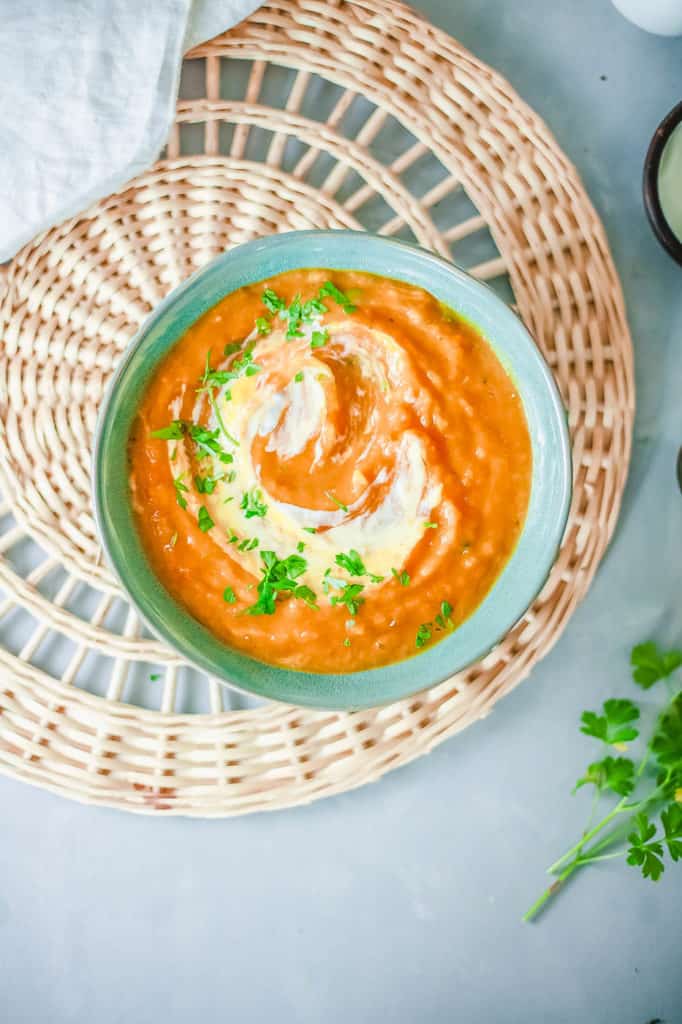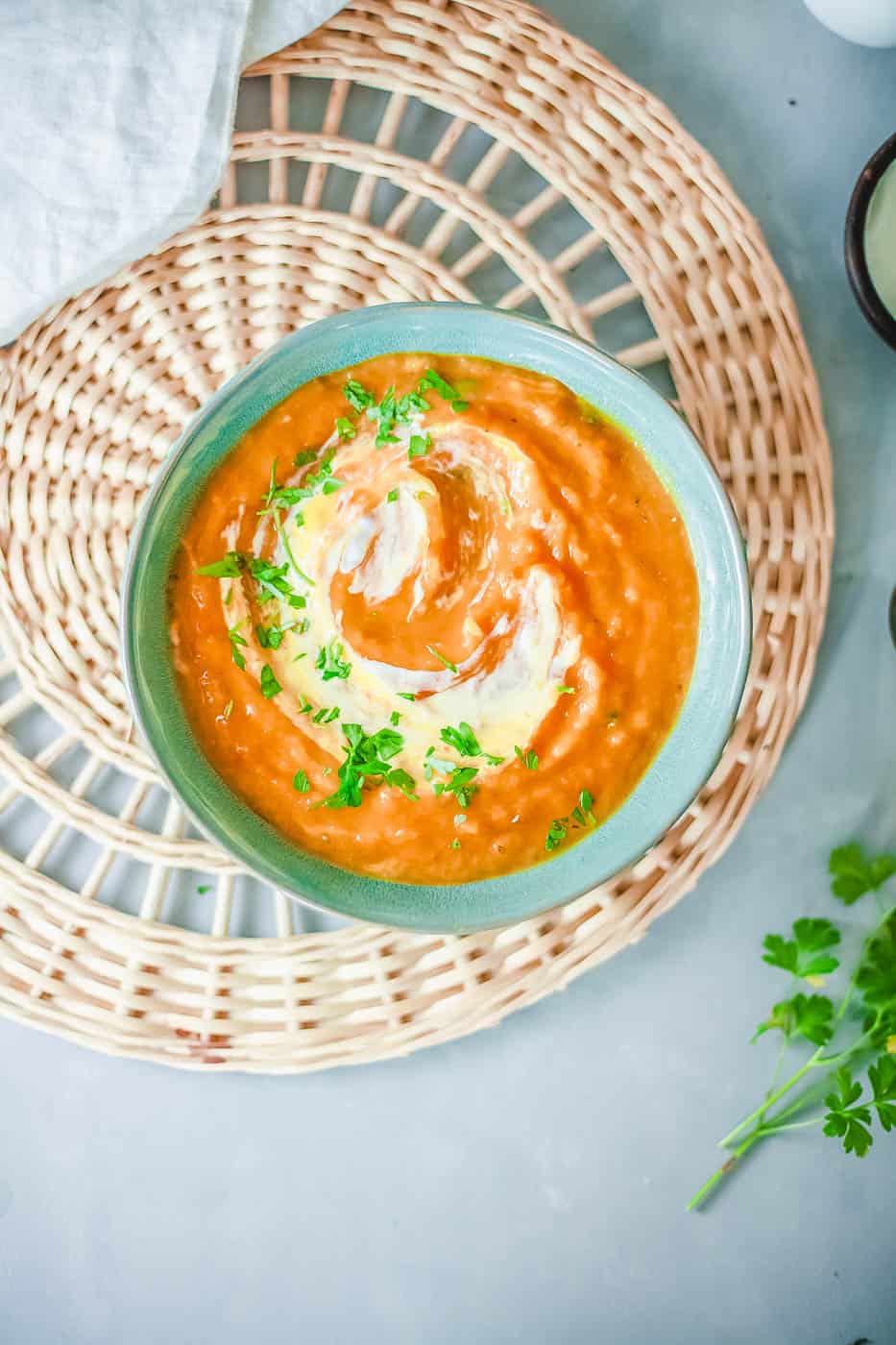 Dal Makhani
Incredible Dal Makhani that has been prepared in the Instant Pot gives you sensational flavors in every bite. Hearty lentils, kidney beans, fresh spinach, and spices summon you to eat more and more of this healthy and decadent dish.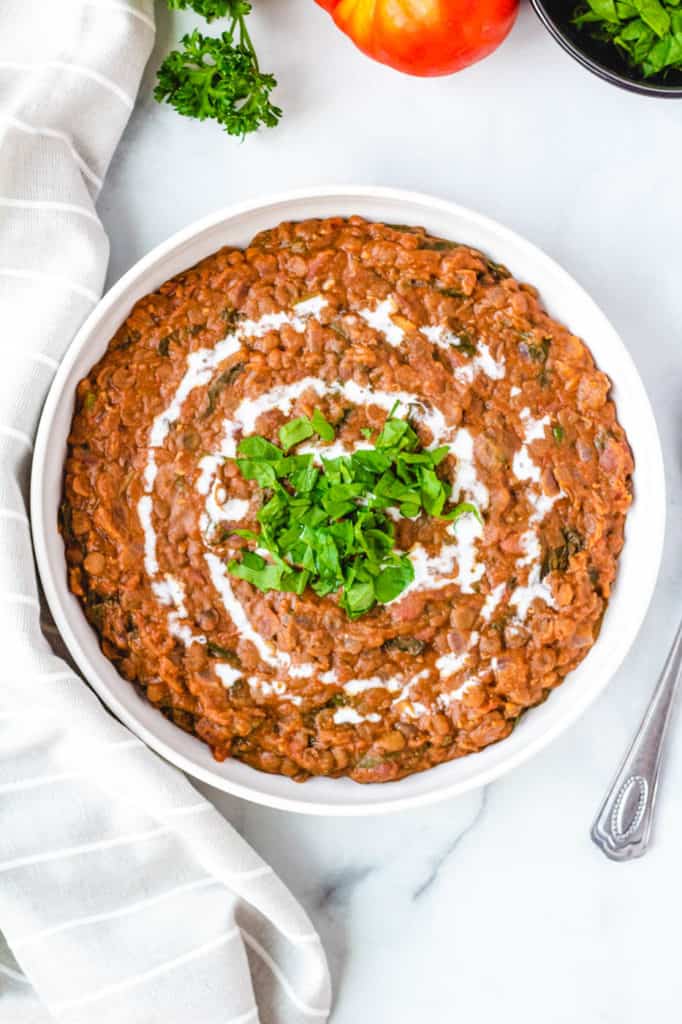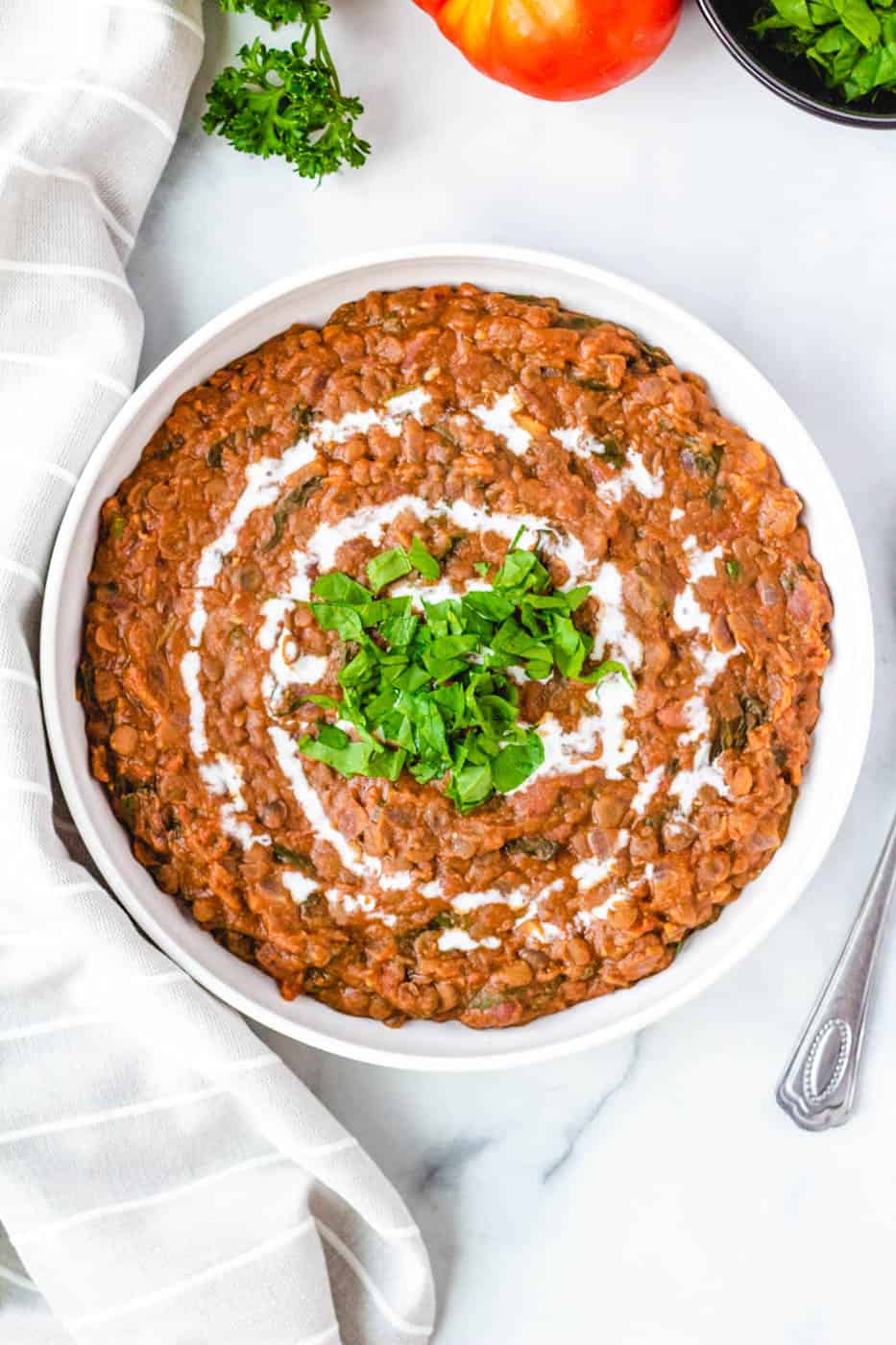 Chipotle Inspired Sofritas
These Chipotle copycat Sofritas are a healthy, vegan-friendly protein alternative with tons of flavor. They're low sugar, low sodium, spicy, and great for adding to tacos or veggie bowls!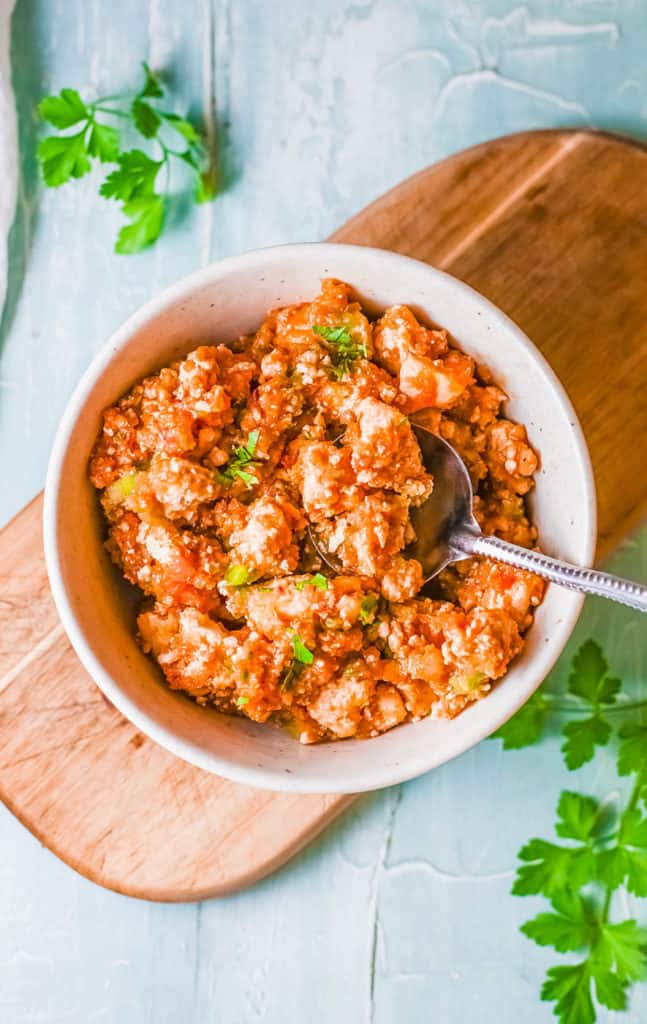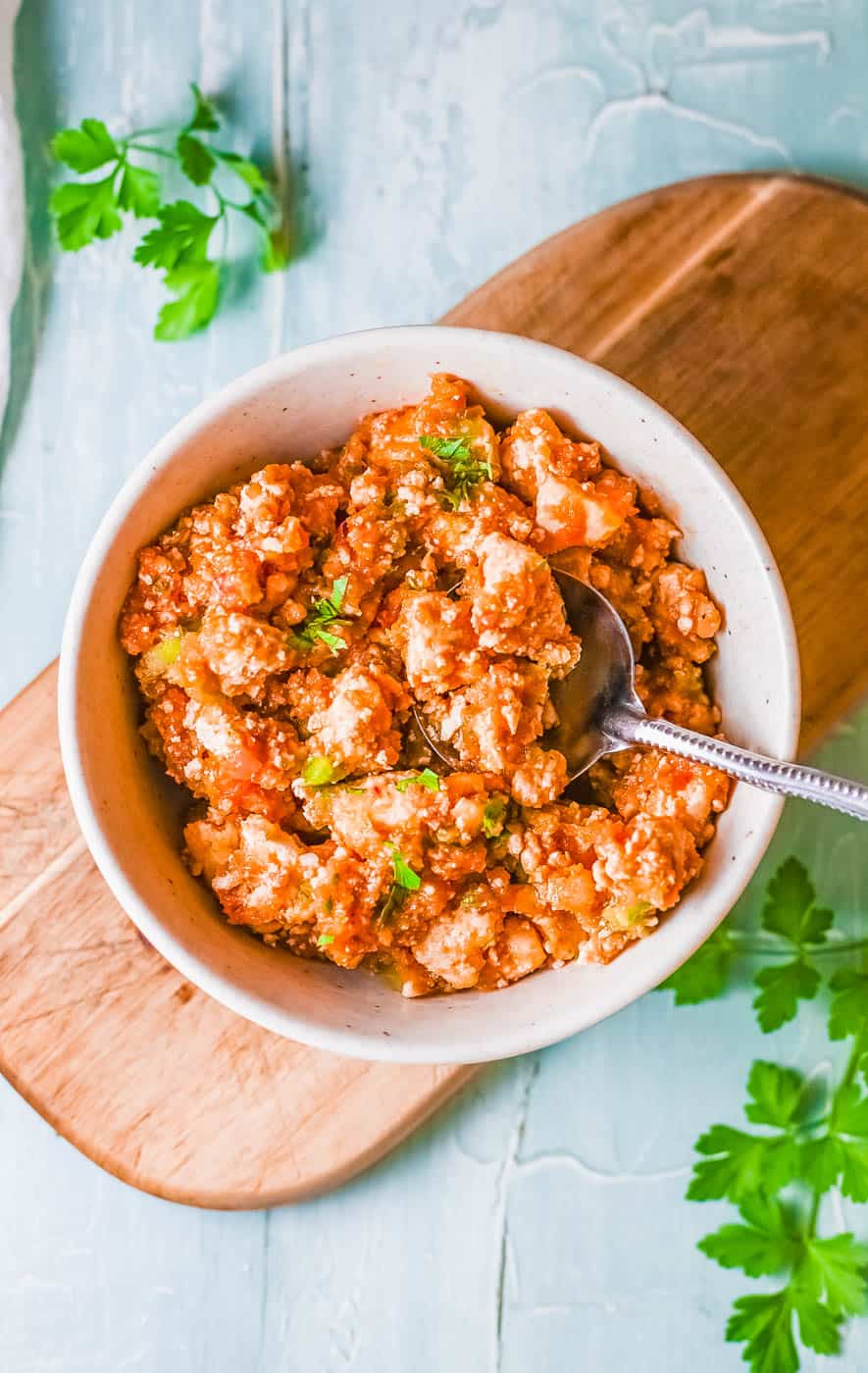 Vegan Tacos with Black Beans
Healthy and delicious vegan tacos are great for an easy weeknight meal. Packed with black beans, veggies, and spices, they're full of flavor, ready in 30 minutes, and perfect for the whole family!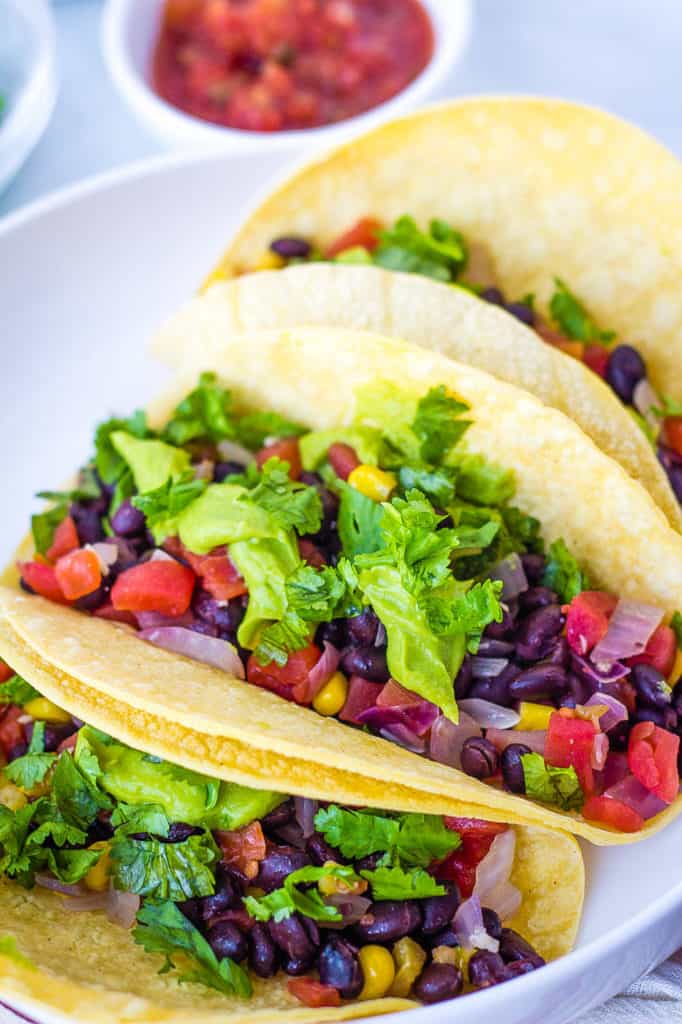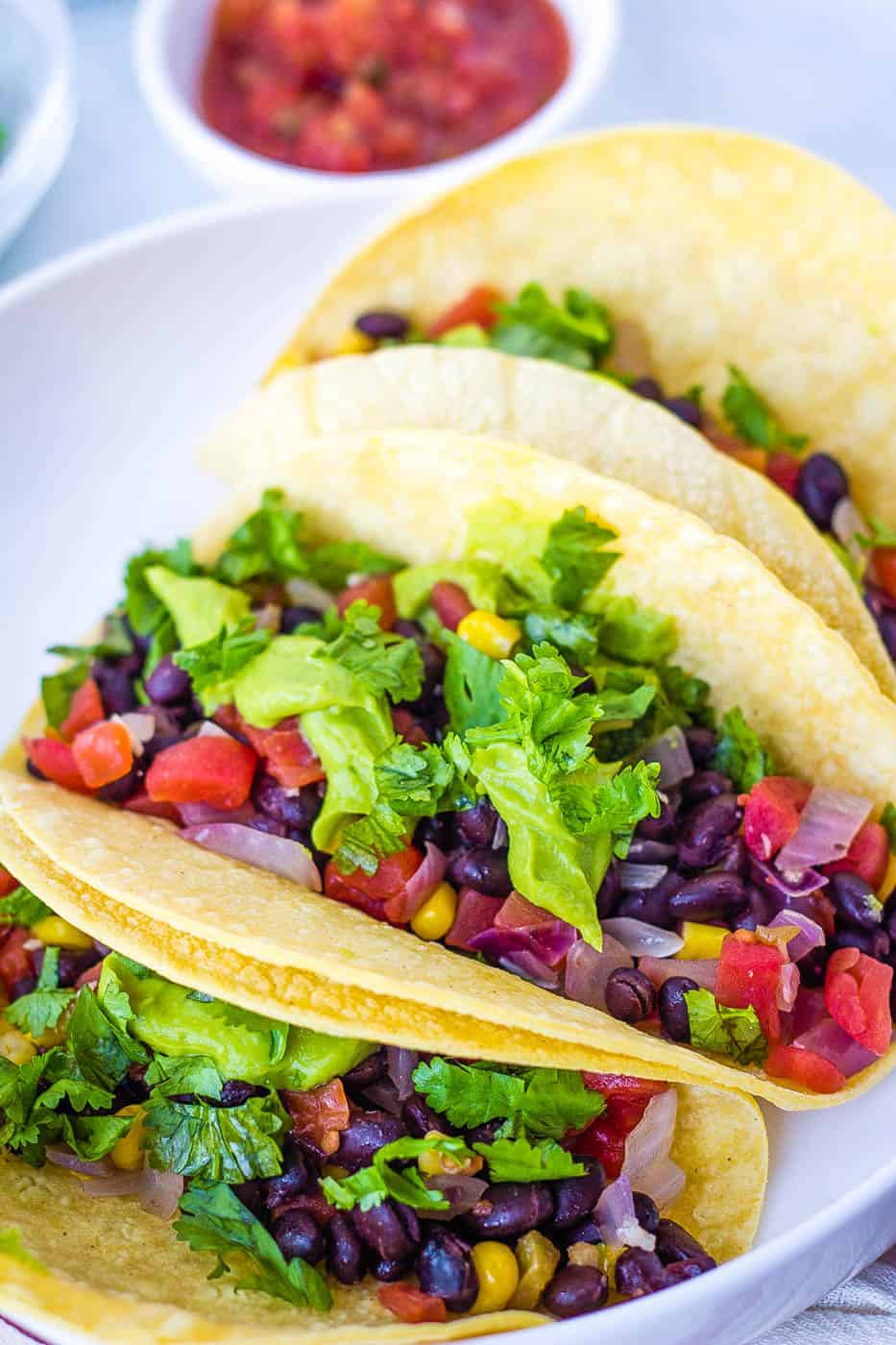 Stuffed Vegetarian Peppers
Our stuffed vegetarian bell peppers are full of Mexican flavors and are perfect for a weeknight meal. They are gluten-free and can easily be made vegan too!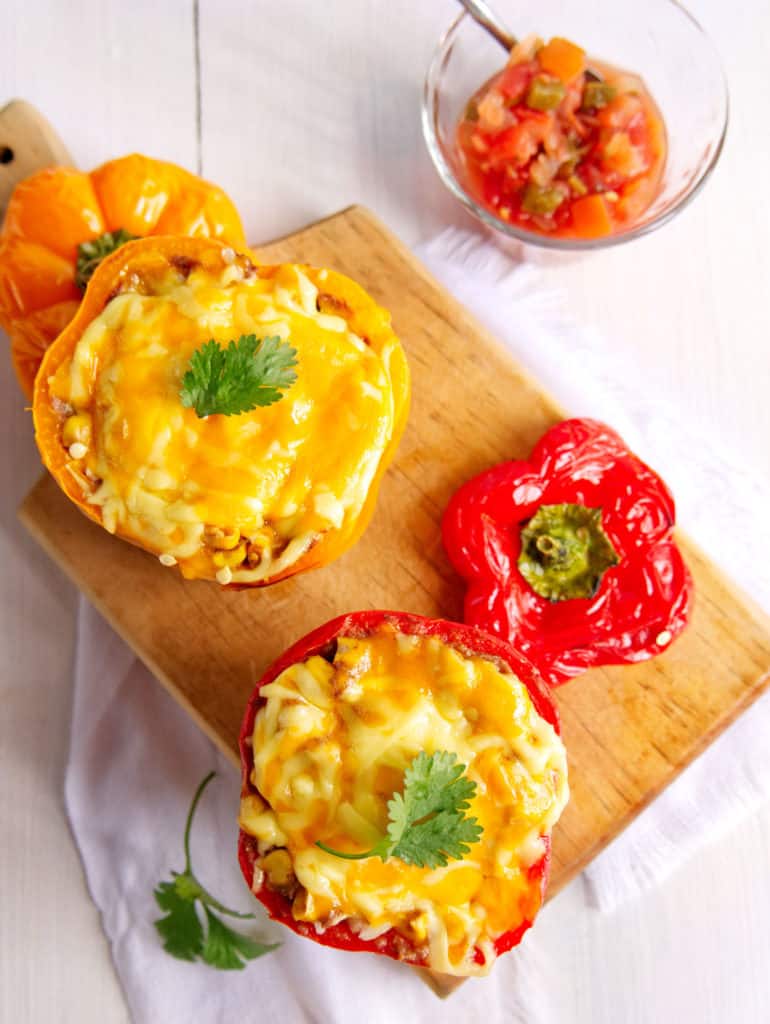 Slow Cooker White Bean Soup
This slow cooker white bean soup is loaded with veggies and a rich smoky flavor. It's a hearty yet light, and an easy weeknight meal.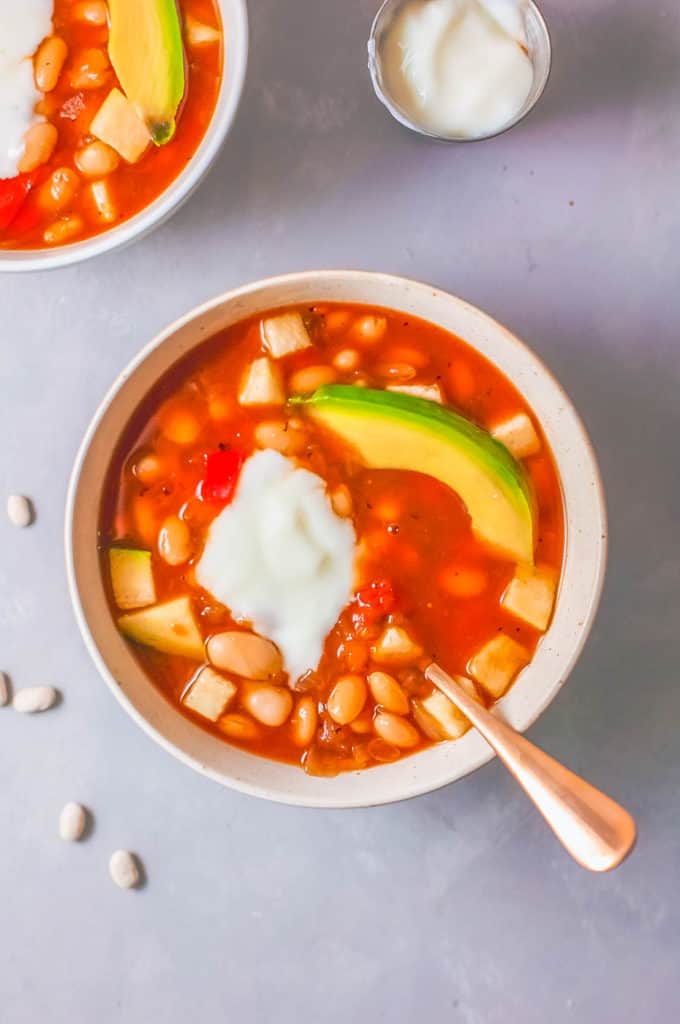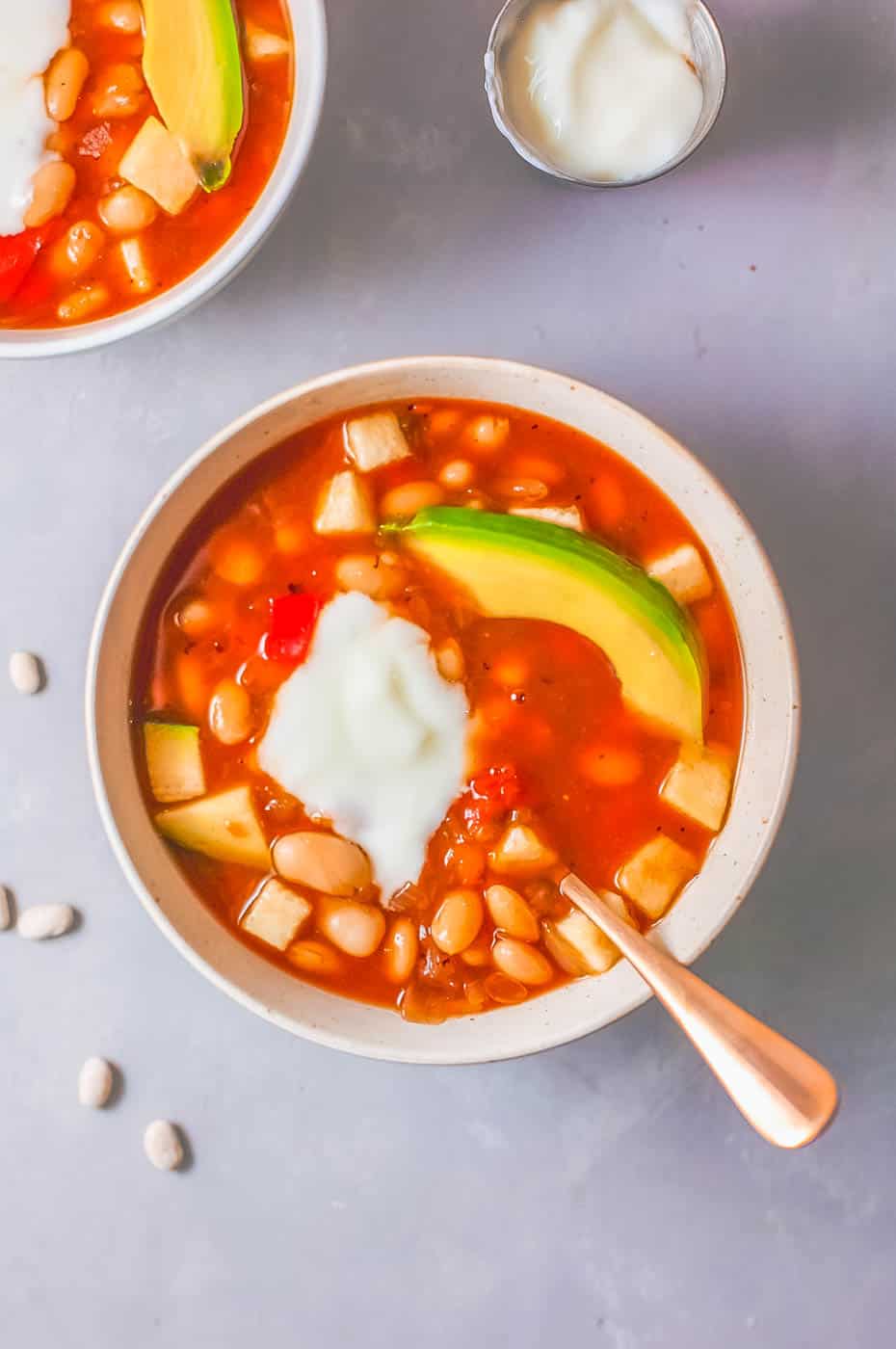 Thai Green Curry
Gluten-Free, Vegan Thai Green Curry with chickpeas, baby kale, and cauliflower is so simple to make at home! It's satisfying, comforting and nourishing – and tastes even better as leftovers the next day.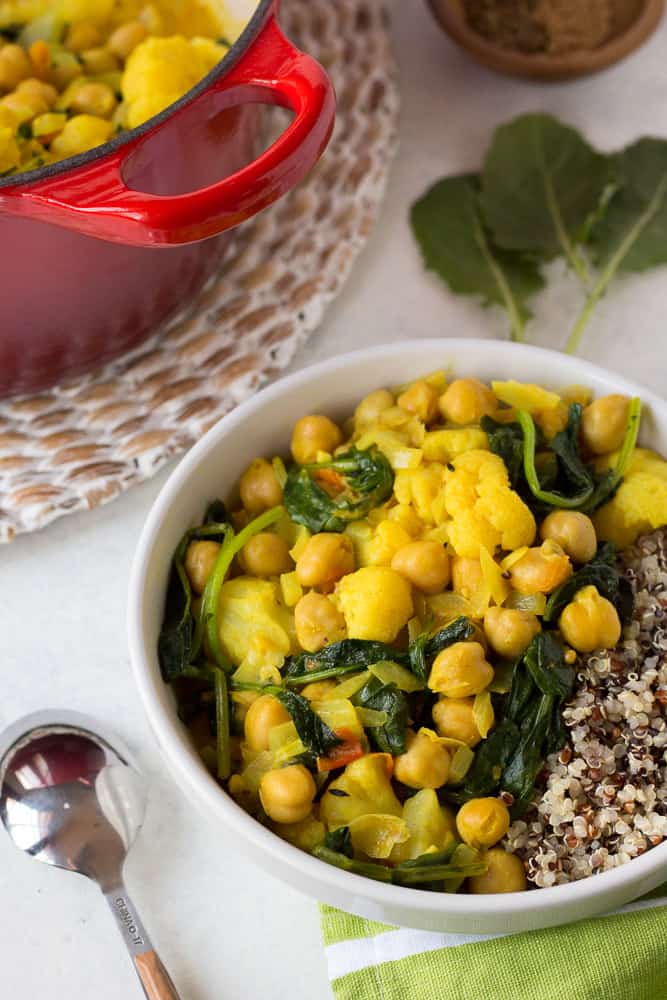 Cauliflower Biryani
Our traditional Cauliflower Biryani is one of my favorite vegetable curry recipes! It's made with chickpeas, brown basmati rice, and quinoa for a well balanced and tasty vegetarian meal, full of Indian spices! Pair it with this delicious chickpea curry for an even bigger spread!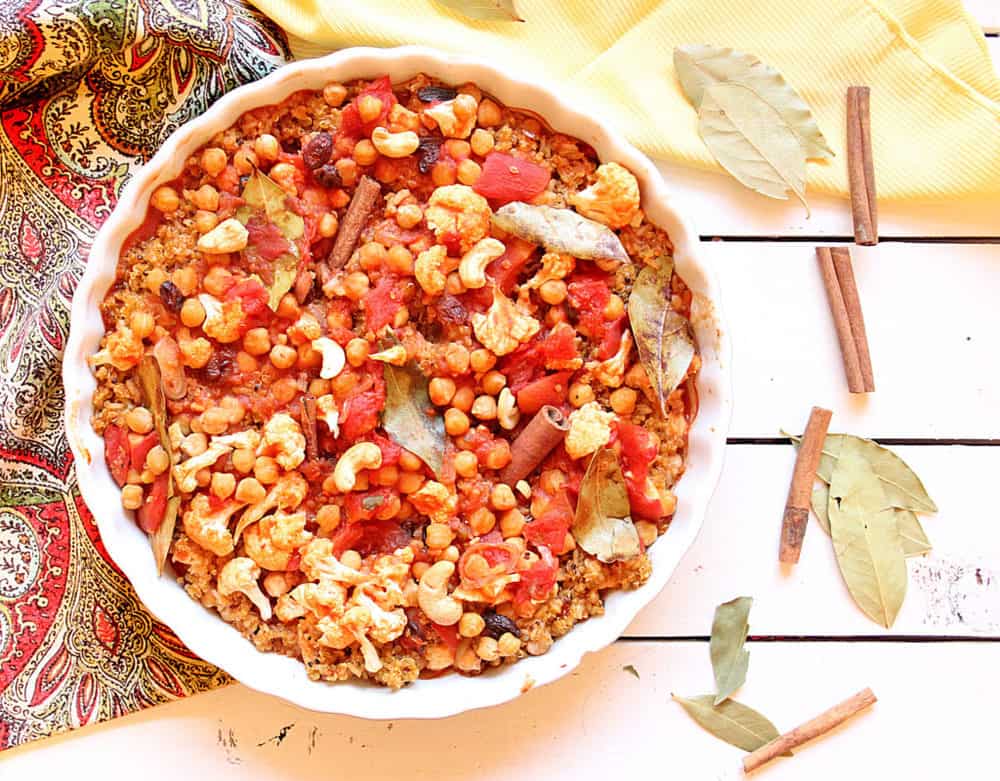 Rice and Lentils with Indian Stew
This Indian Stew with rice and lentils create a complete protein in this one pot vegetarian meal. A combination of fresh vegetables and Indian spices give this stew a rich depth of flavor. Perfect for an easy family dinner!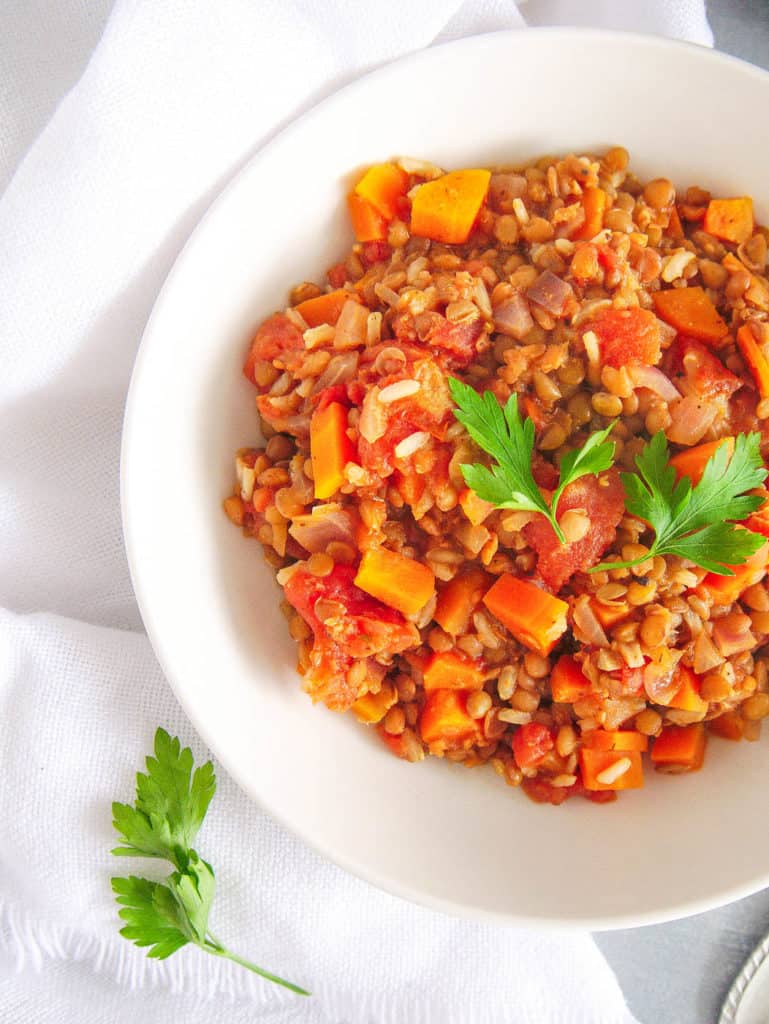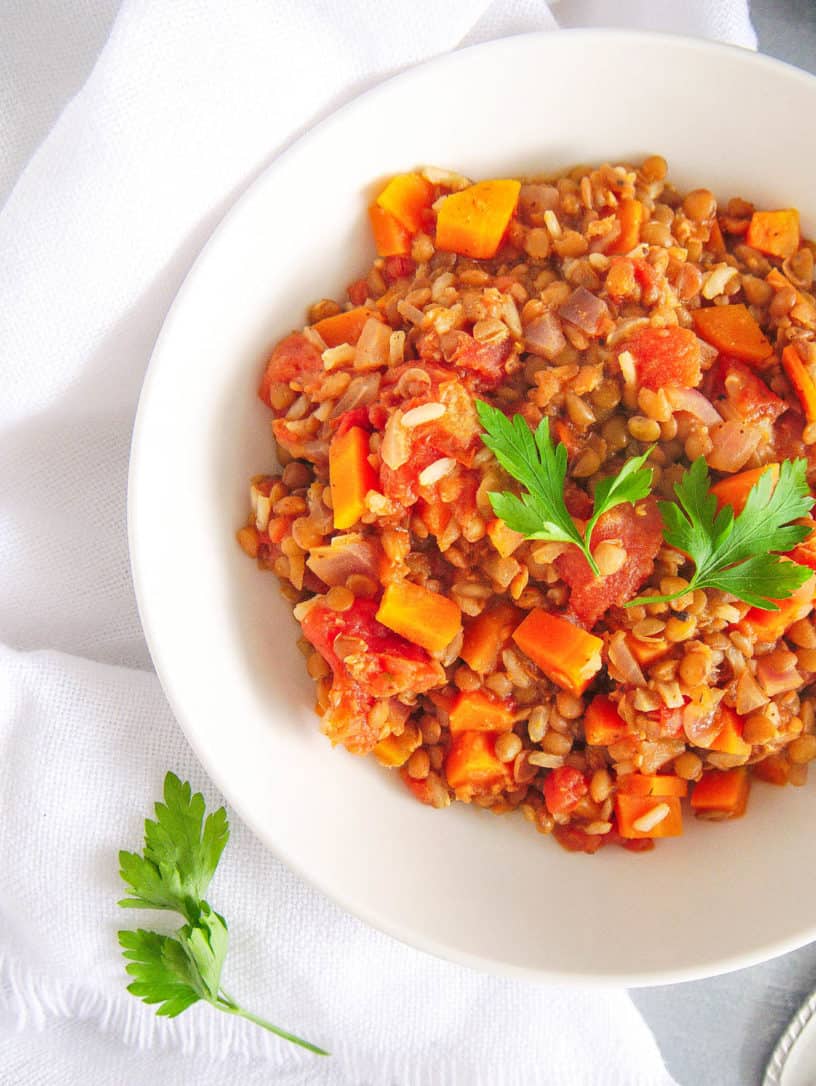 Mexican Black Bean Soup
Delicious and comforting Mexican Black Bean Soup with Tortillas is full of authentic Mexican flavors. Easy, healthy, and versatile, this soup can be made vegan and gluten-free.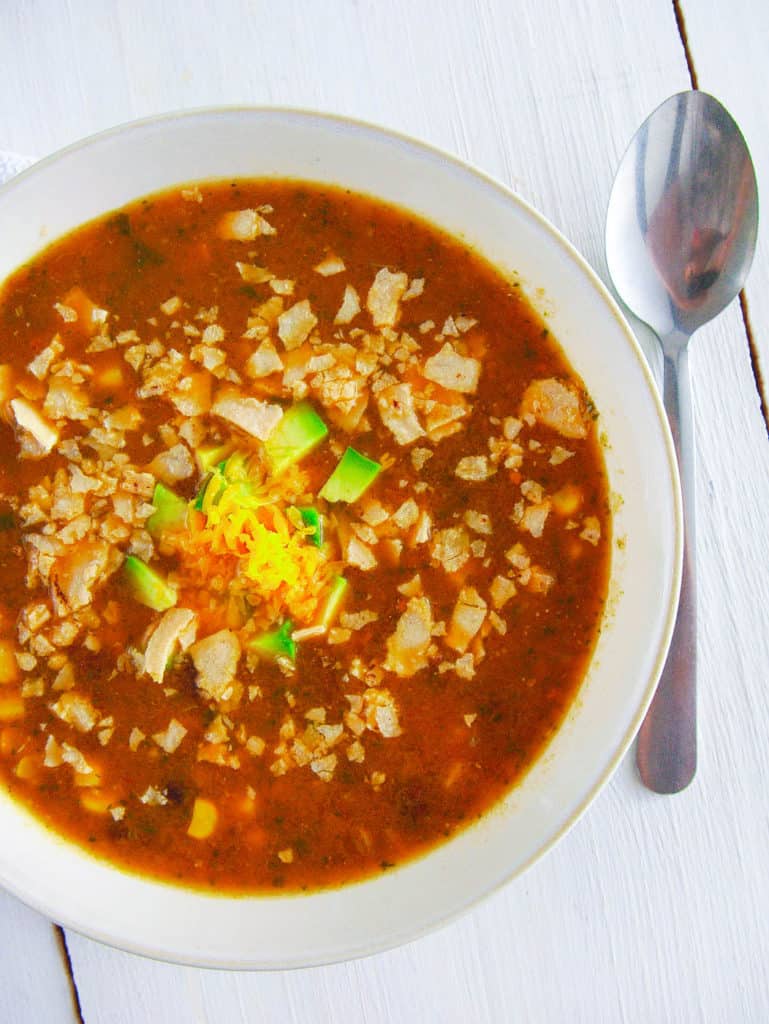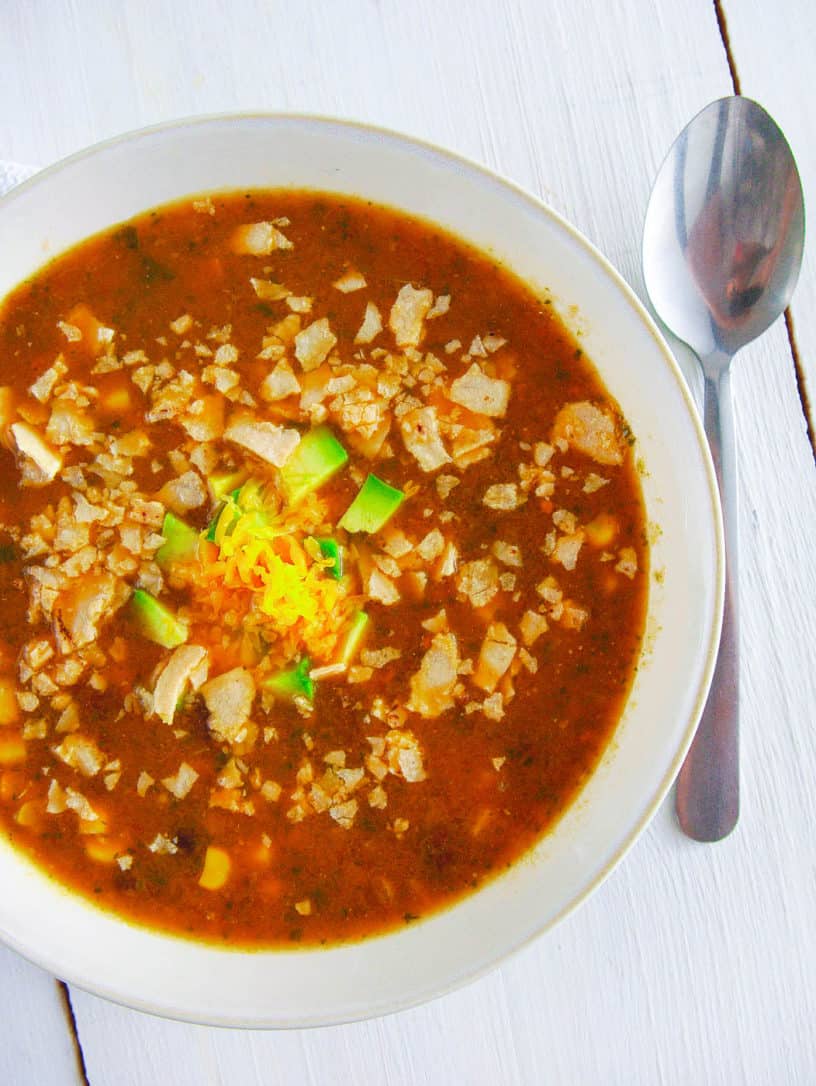 White Bean and Kale Soup
This hearty and delicious White Bean and Kale Soup with Parmesan Cheese is perfect for a winter's evening. Great for a side, but filling enough to be a healthy main dish as well. Vegetarian, gluten-free and can easily be made vegan too!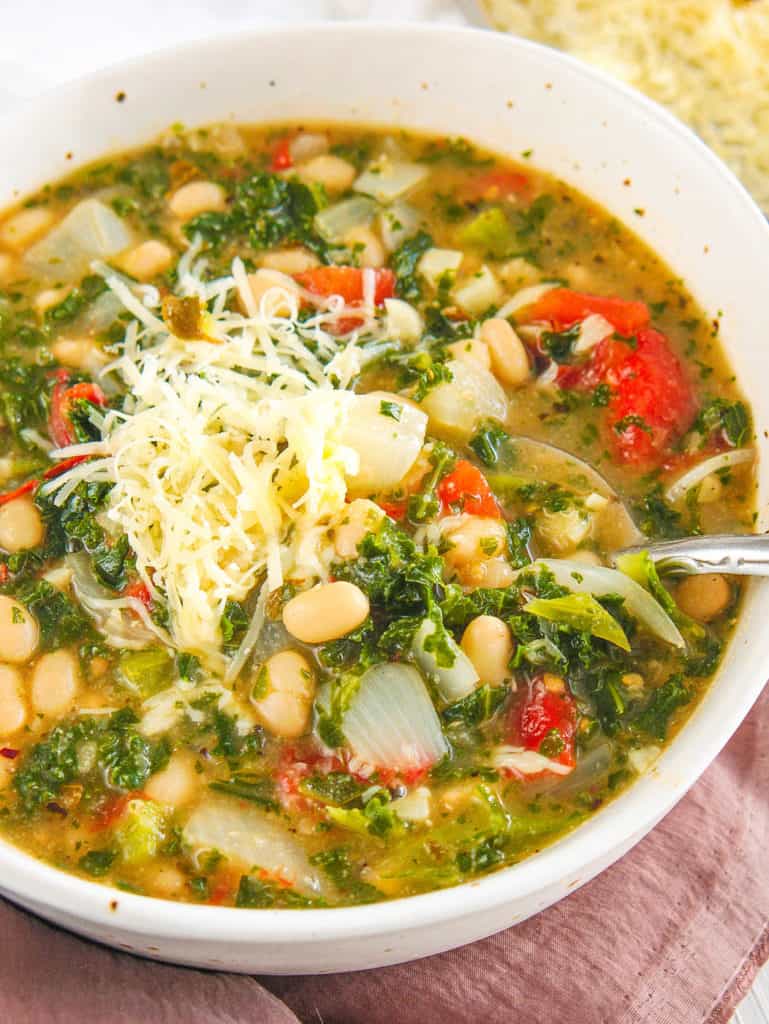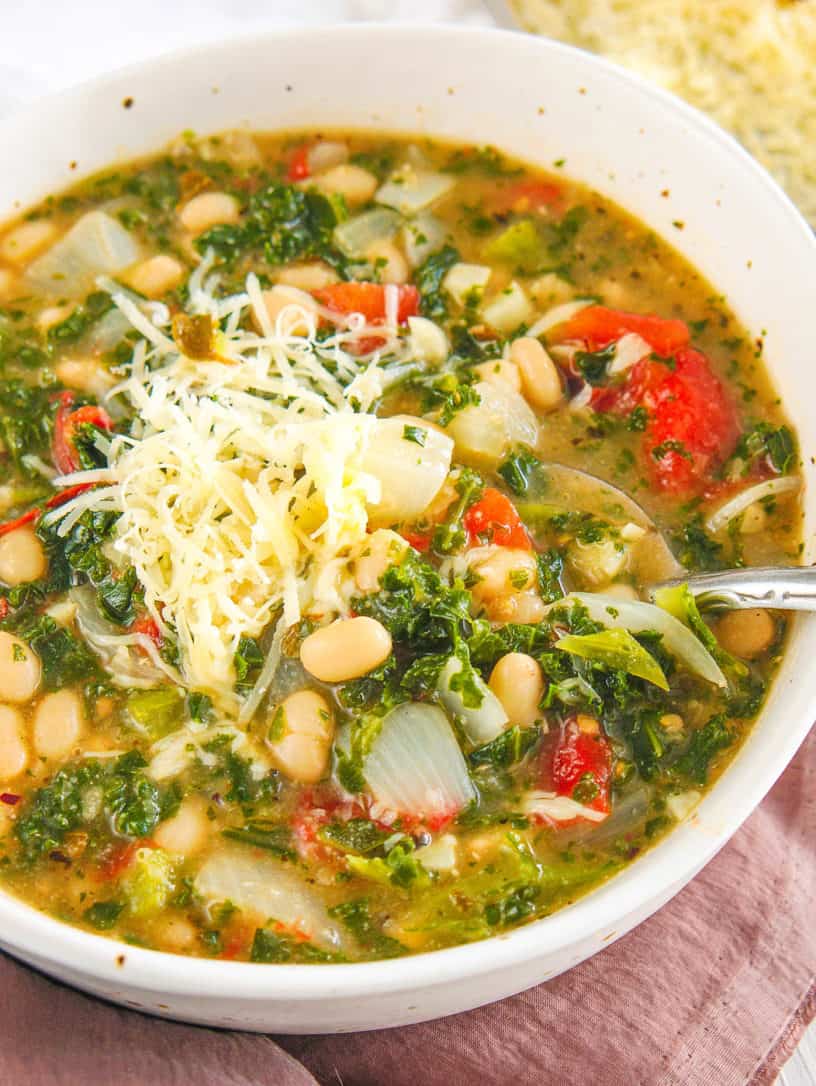 Spicy Sweet Potato Hash
Our sweet potato breakfast hash is packed full of flavor, and makes a great brunch, side dish or even main meal! Packed full of veggies and plant protein this is a one pan meal that's easy to make.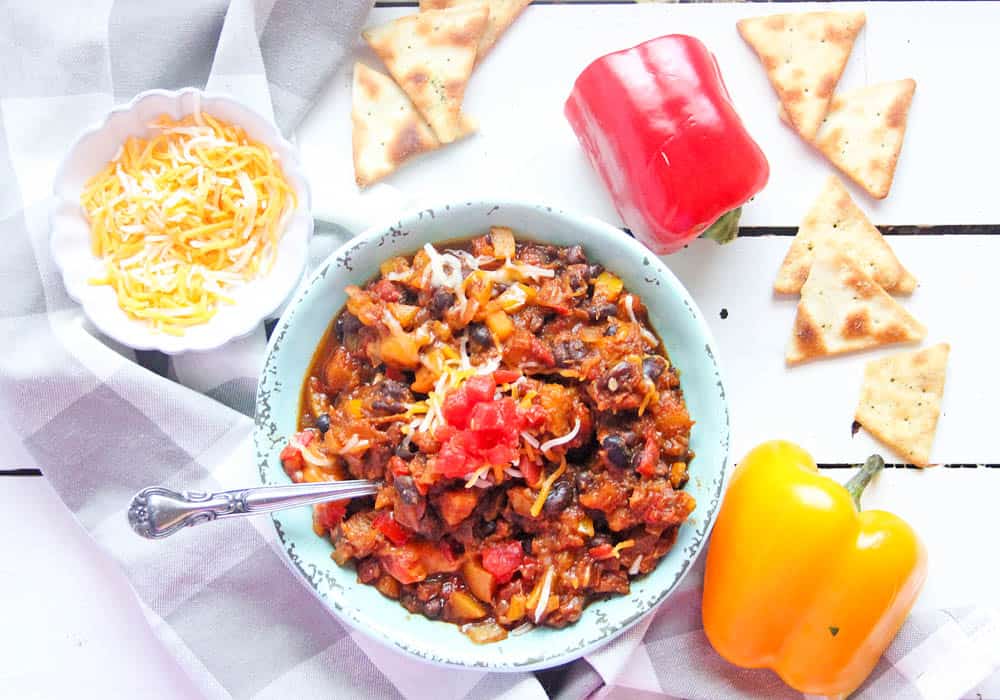 Tofu Tikka Masala
Tofu tikka masala is quick, healthy, easy and oh so tasty! Packed full of delicious Indian spices, this recipe is a perfect option for a weeknight meal. Made with coconut milk, this mild curry will be a hit with the whole family!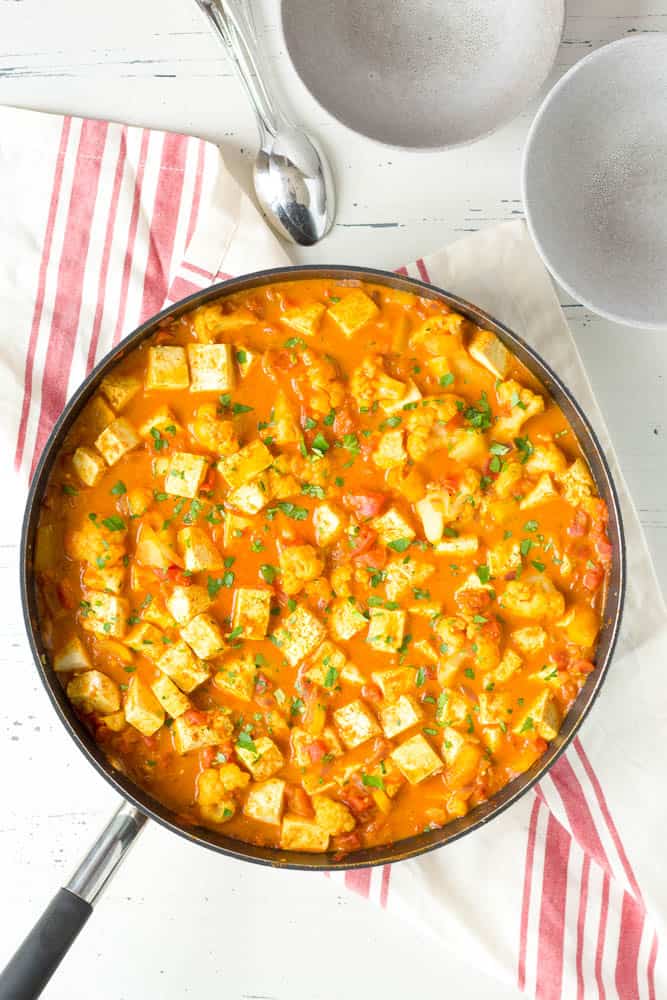 Hearty, Healthy Minestrone Soup
This hearty healthy minestrone soup is filled with veggies and Italian spices. It's the kind of soup that fills you up and sticks to your bones and warms you from the inside out.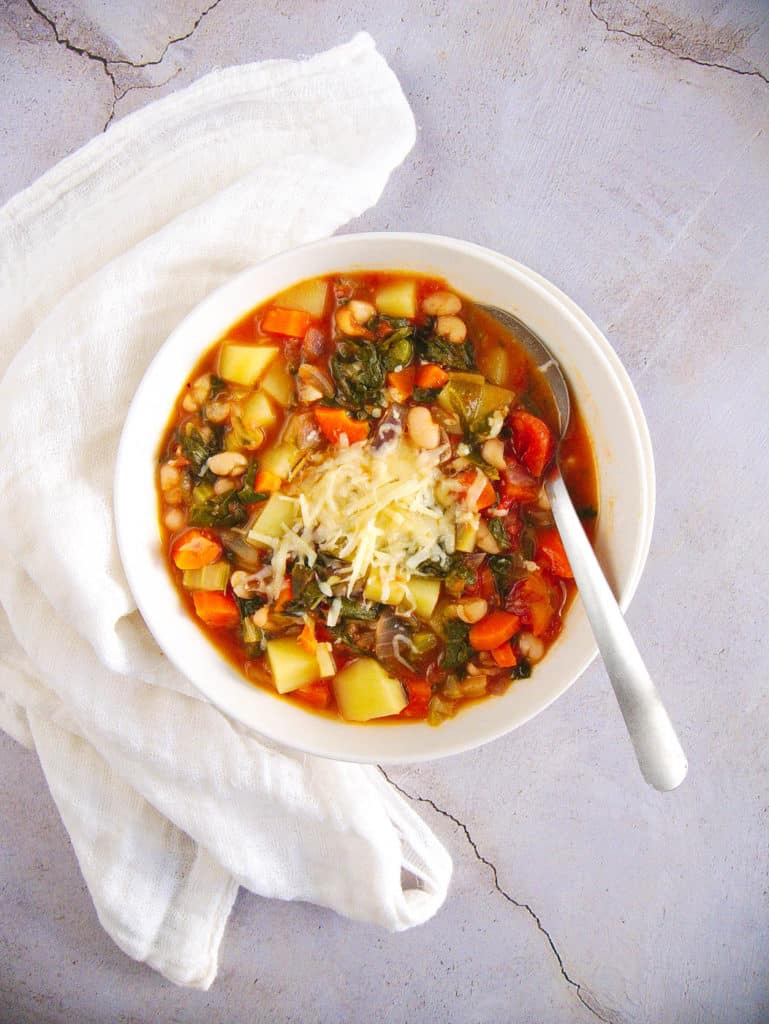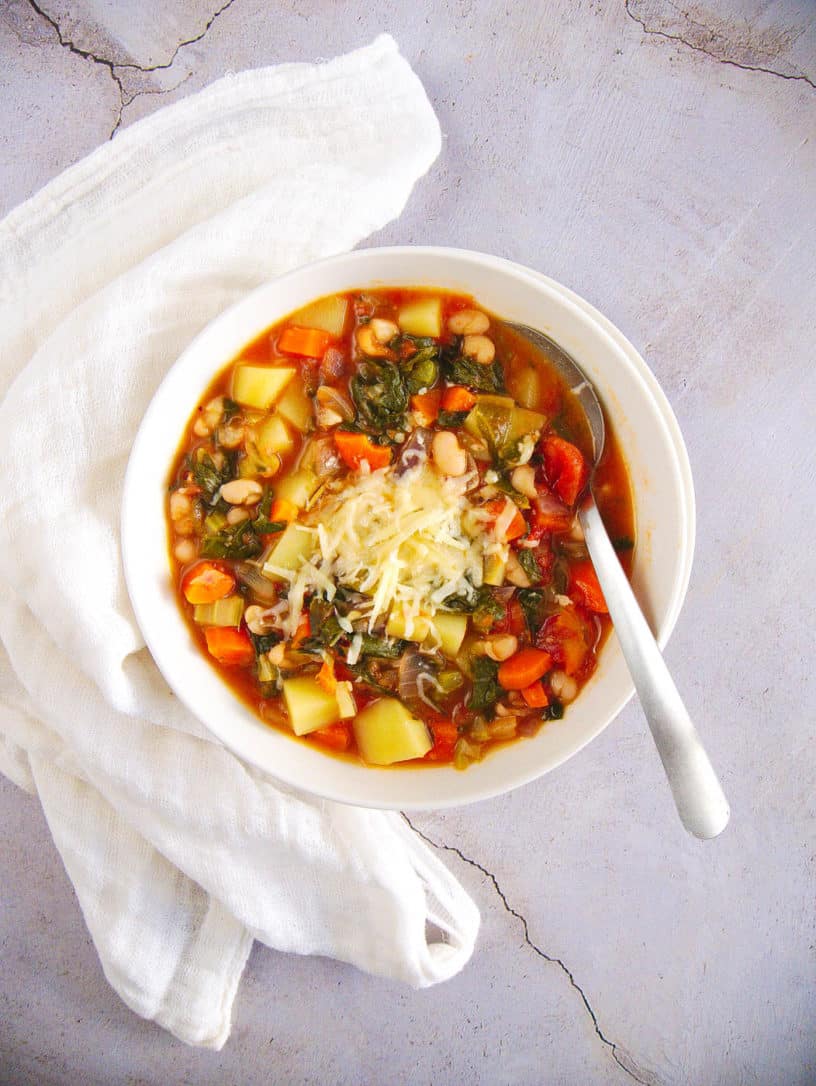 Vegetarian Black Eyed Peas
This vegetarian black eyed peas recipe for Hoppin' John is a healthy and meatless version of the southern classic. Onions, bell pepper, celery, and kale are sautéed in spices with black eyed peas and a smoky finish served with brown rice. It's a complete meal in one pan!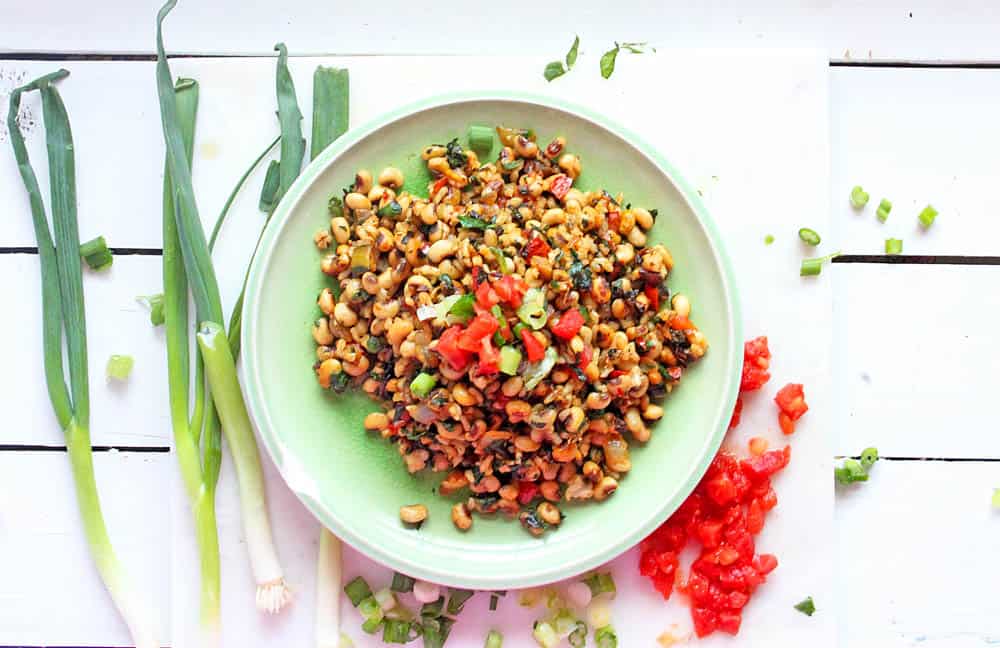 Vegetarian Stuffed Poblano Peppers
These hearty, spicy, stuffed poblano peppers with quinoa and corn are a Southwestern classic and take only 40 minutes to make! Earthy and sweet, rich and filling, this is a delicious, simple recipe that's a real crowd-pleaser.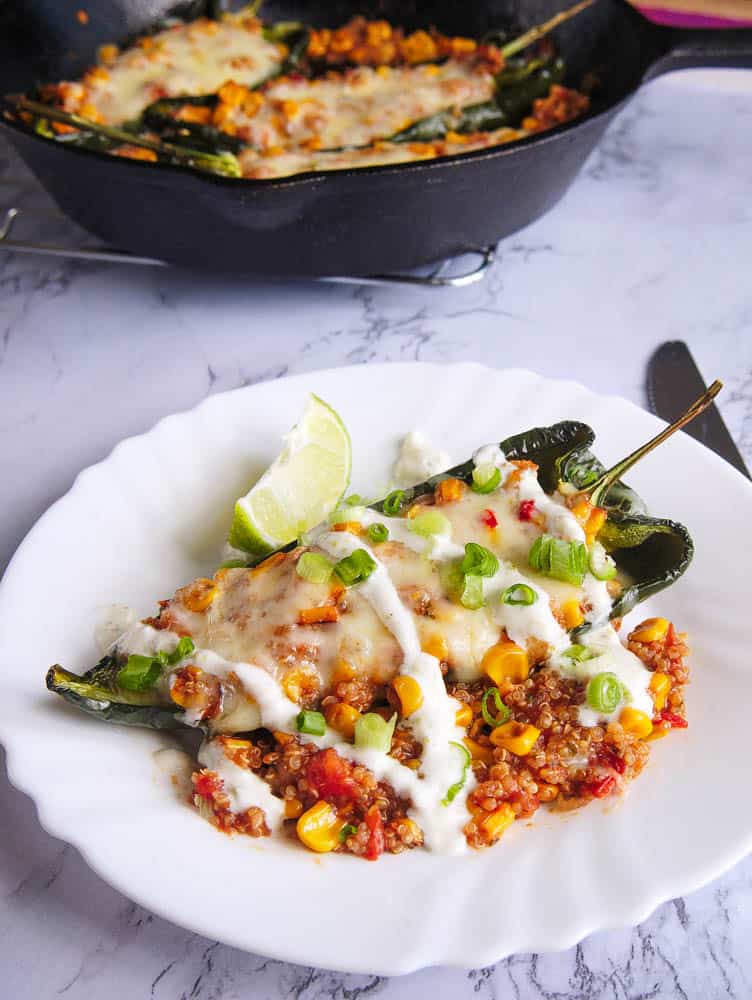 Zucchini Lasagna
Low carb, gluten-free, plant-based zucchini lasagna is an easy, delicious dinner that the whole family will love! Simple to prep, this no-noodle 'pasta' dish is full of all of the flavors you would expect from a traditional lasagna recipe.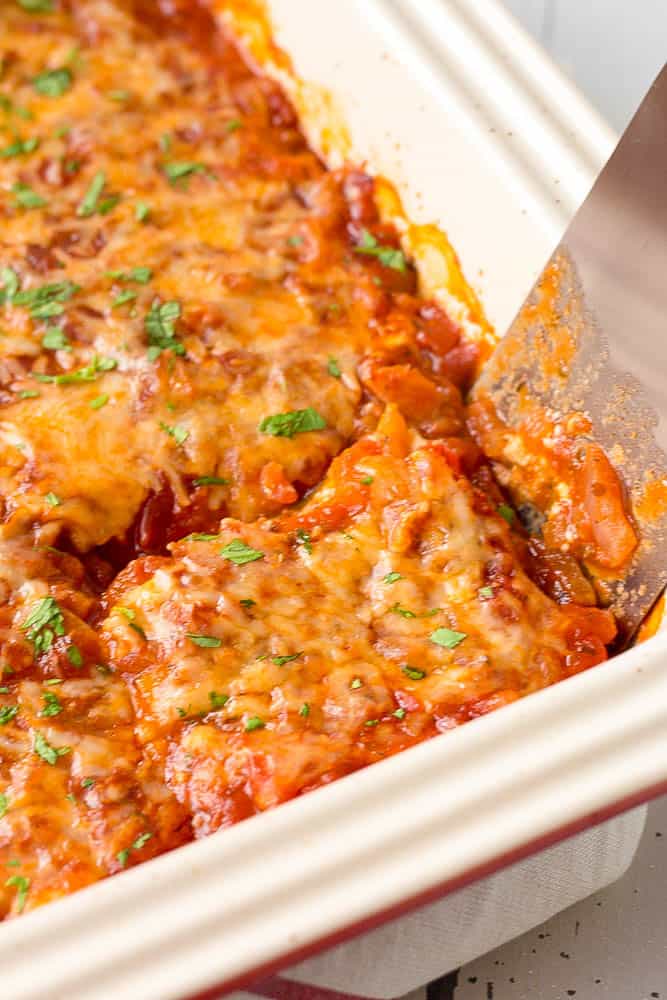 Gluten-Free Lasagna with Polenta
Polenta replaces traditional lasagna noodles in this hearty, satisfying, gluten free lasagna! Packed with fresh vegetables, Italian spices and cheese, it's a vegetarian friendly dish that the whole family will love.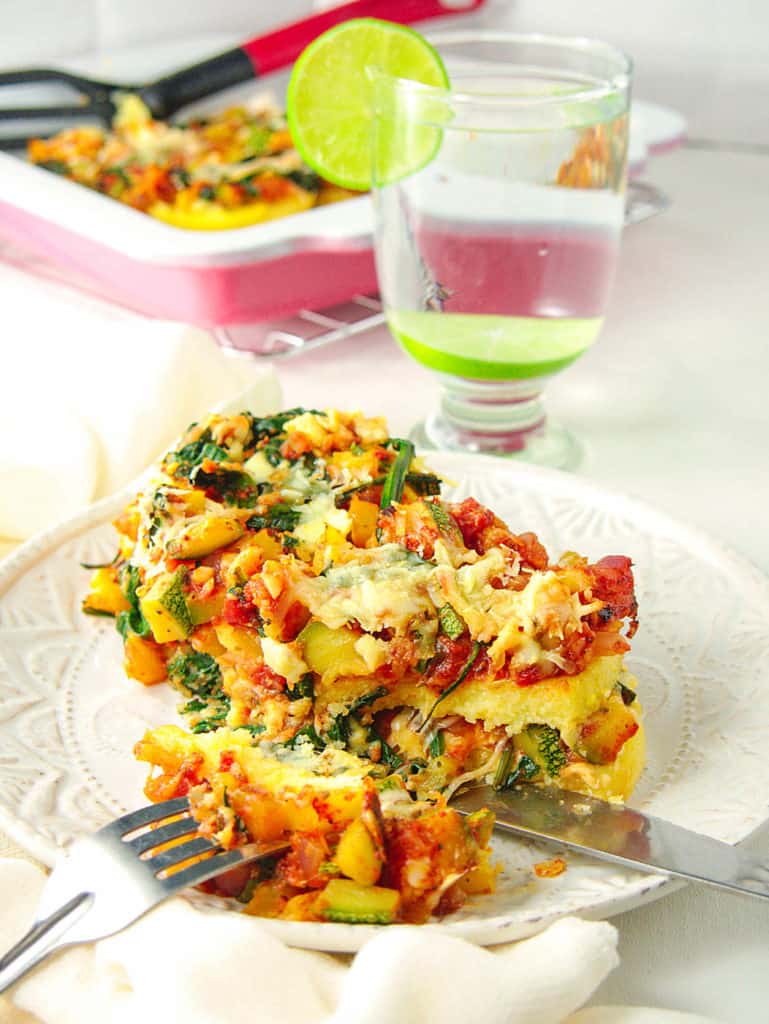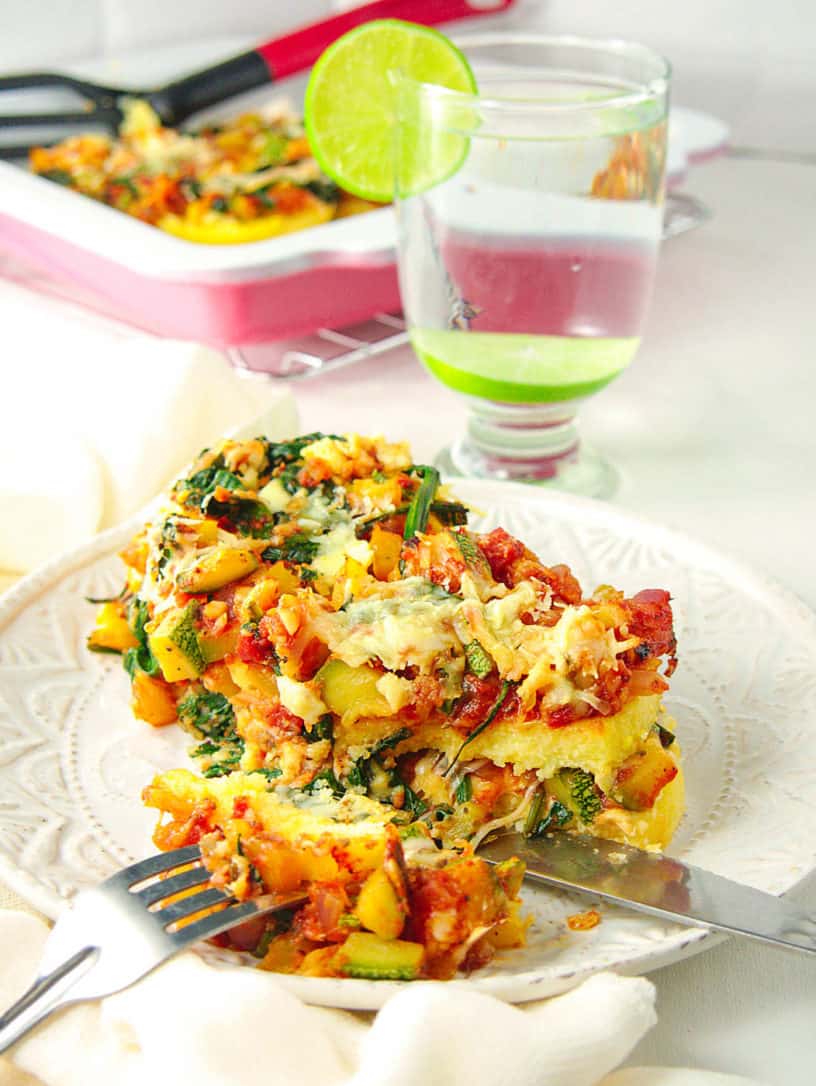 Kid-Friendly Mexican Taco Casserole
This delicious and healthy one pot meal is perfect when you need to get dinner on the table in a hurry. Ready in under 30 minutes, this flavorful Mexican Taco Casserole is a well balanced meal that the whole family will love!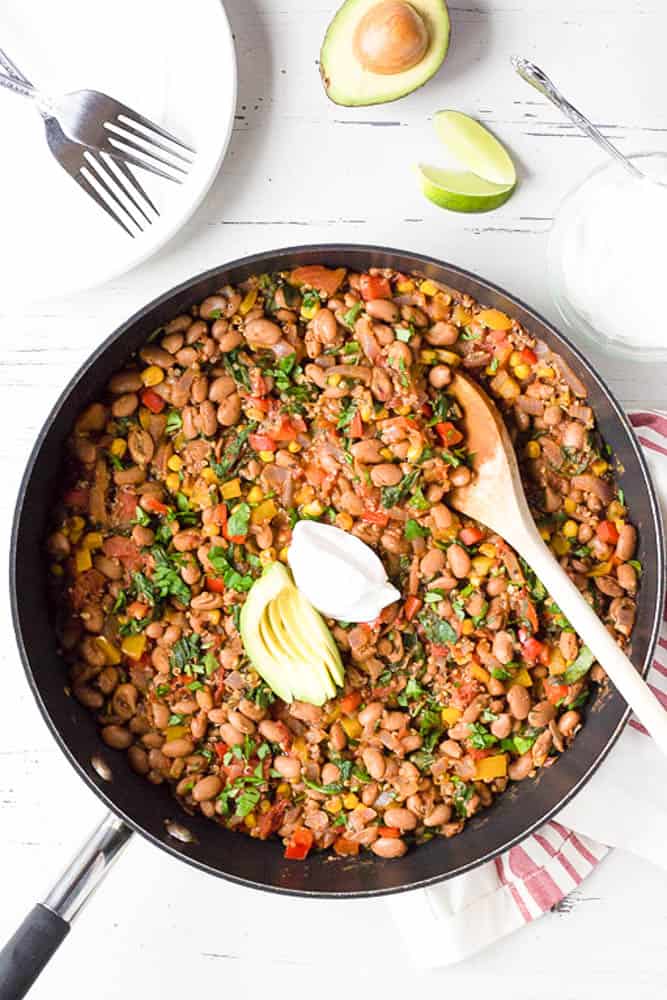 I hope you were able to find some meal time inspiration with these 30 vegetarian gluten-free recipes!
Check Out These Other Vegetarian Recipe Ideas!
If you have tried any of these vegetarian gluten-free recipes or any other recipe on my blog, then please rate it and let me know how it turned out in the comments below! You can also FOLLOW ME on FACEBOOK, TWITTER, INSTAGRAM, and PINTEREST to see more delicious, healthy, family friendly food!
12 responses to "30 Vegetarian Gluten Free Recipes for Dinner"