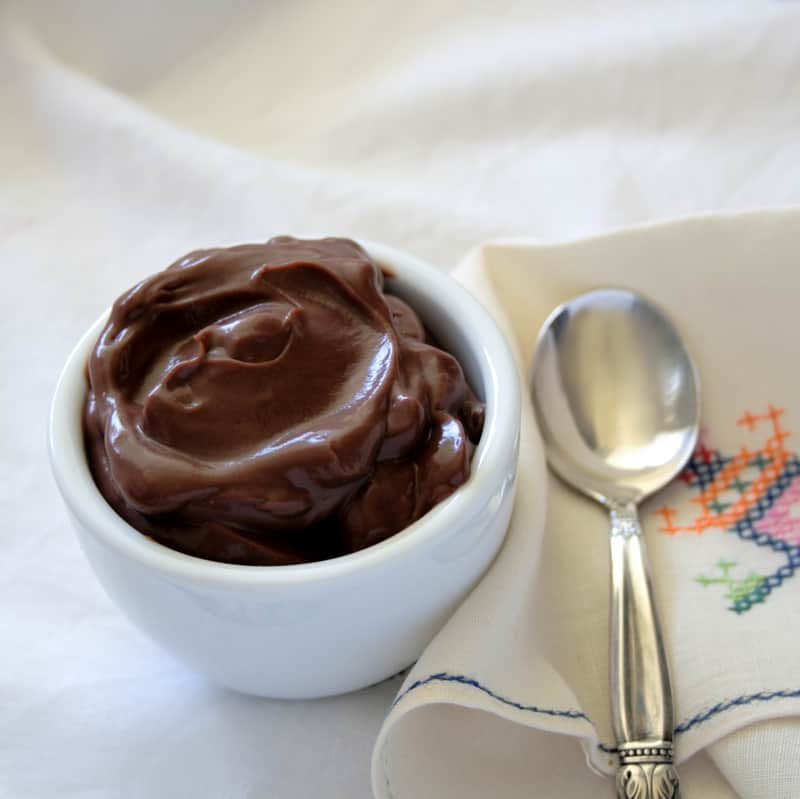 There is something so comforting about chocolate pudding.
Whether it brings back memories of childhood, or more recent memories of eating super fancy chocolate "pot de creme" at a classic SF restaurant, chocolate in pudding/mousse form is one of those desserts I can't say no to.
It's creamy, luscious, decadent and rich.
You really can't go wrong.
The husband likes chocolate pudding – and has a bit of nostalgia around Jello Pudding Cups. So when a friend of ours brought "raw chocolate pudding" to poker night and the husband found it "interesting, but too avocado-y" – I was curious to see if I could make a more chocolatey version of it at home.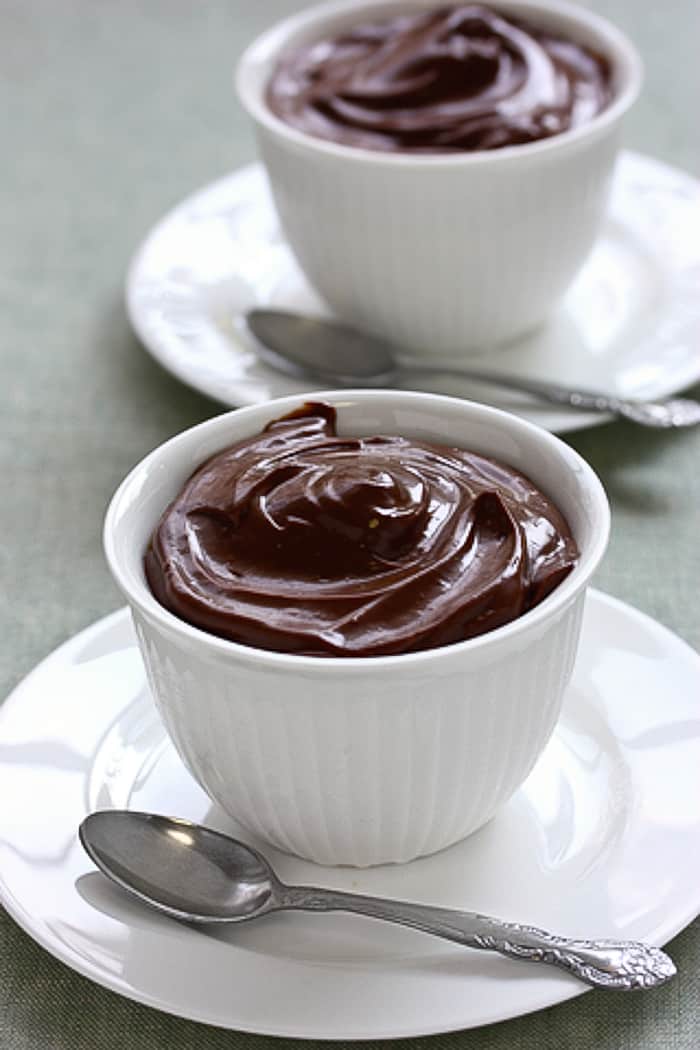 So yes, this recipe does have avocado in it.
I know what you're thinking: avocado and chocolate don't go together. But with the addition of a few other ingredients and the use of a blender, the avocado becomes the base for a super thick and creamy pudding that tastes great.
Oh and thanks to the avocado (instead of cream) – this recipe is vegan (if you use agave as the sweetener and not honey) and gluten free. And thanks to the food processor/blender, it takes less than 10 minutes to make!
Three notes for this recipe:
You must serve this super, super chilled – otherwise you will get a hint of avocado when you taste it

You can adjust the amount of banana, honey/maple syrup and cocoa powder depending on how chocolatey and sweet you like it. Taste it after the first batch and add more if needed. (If you don't like banana, you can substitute 2-3 Medjool Dates instead.)
This recipe was inspired by one from All Recipes and FitSugar. But I found the All Recipes one a bit too avocado-y/banana-y, and the Fit Sugar one is super high in calories and sugar. So here is my modified version which can actually be called a healthy, delicious dessert!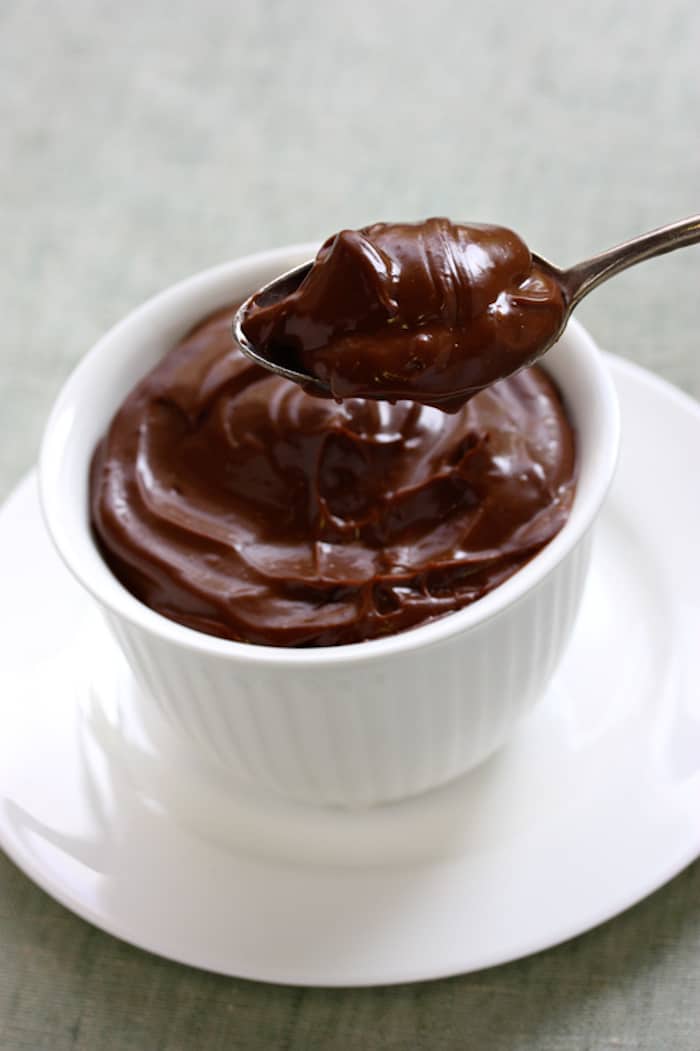 Healthy Raw Chocolate Pudding
Nutritional Info Per Serving: 160 Calories, 11.4g Fat, 17.5g Carbs, 6g Fiber, 8g Sugar, 2.6g Protein
Ingredients
inspired by All Recipes and FitSugar

2 avocados – peeled, pitted, and cut into chunks
1/2 to 1 ripe banana, peeled and cut into chunks
1 cup unsweetened almond milk
1/4 cup raw cocoa powder (or more to taste)
2 tablespoons honey or maple syrup or agave nectar (more to taste if needed. Note: if you use honey, the recipe won't be vegan)
1 tsp vanilla extract
1 Tbsp almond butter (optional)
1/4 tsp cinnamon
pinch of salt
Instructions
Put everything in a blender and blend until smooth! Serve chilled.
https://pickyeaterblog.com/healthy-raw-chocolate-pudding/
Recipe by: The Picky Eater, pickyeaterblog.com
TAGS: dessert, gluten-free, kid friendly recipes, quick meals, snacks, vegan, vegetarian
45 responses to "Healthy Raw Chocolate Pudding"