Fourth of July Recipe Roundup
This post may contain affiliate links. Please read my disclosure.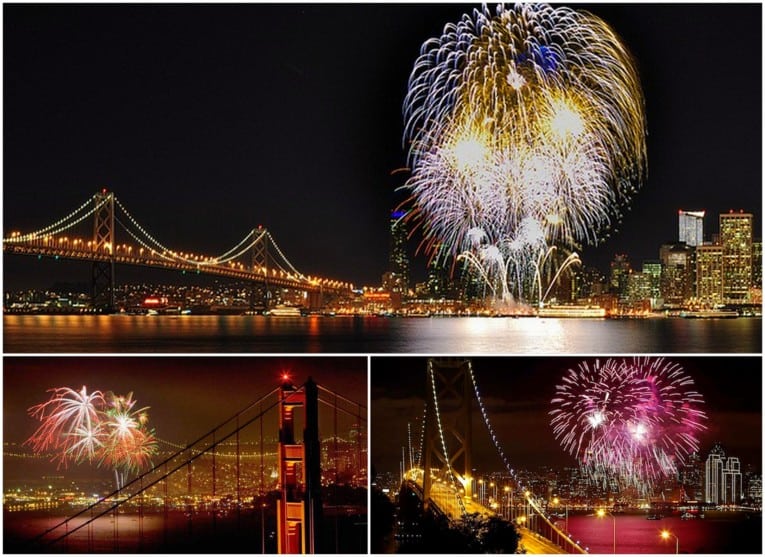 The Fourth of July is one of my favorite holidays. Outdoor parties, fireworks, great food, spending time with family and friends, my birthday (on July 5th) – it doesn't get much better than that! Here are some of my favorite recipes for backyard get-togethers: they are healthy, light, summery, and absolutely delicious. Happy long weekend everyone!
** Starters and Sides **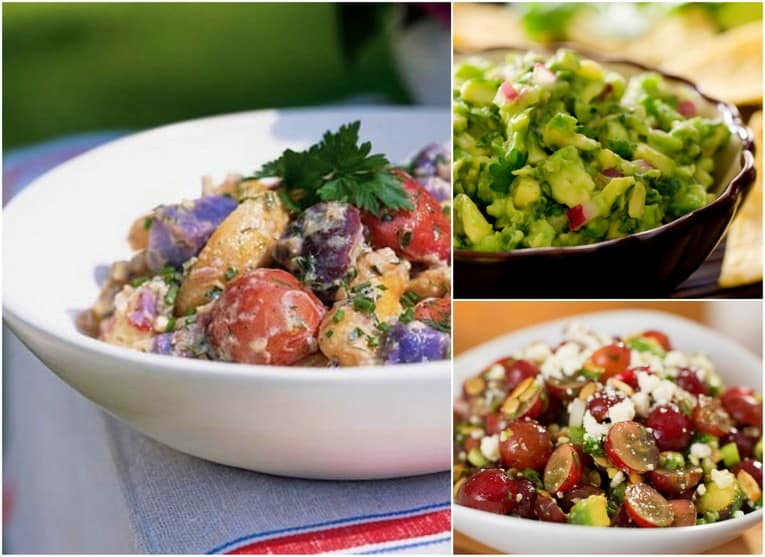 Grape and Avocado Salad: Juicy grapes and creamy avocados make this salad filling, satisfying, and refreshing.
White Bean and Veggie Bruschetta: A great way to sneak in some extra veggies, sandwiched in between crispy bread and gooey cheese.
Red, White and Blue Potato Salad: A healthier twist on the classic potato salad, with 3 types of potatoes!
Healthy Guacamole: Your guests will devour this delicious dip.
Healthy Seven Layer Bean Dip: A bean dip that's so addicting – you won't be able to tell how good it is for you.
** Burgers and Sandwiches **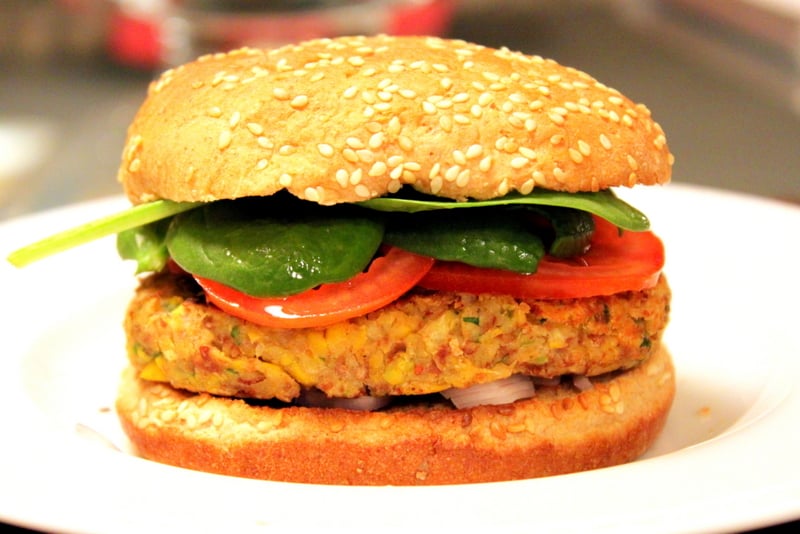 Southwestern Veggie Burgers: A healthier alternative to beef burgers, but I promise, you won't miss the meat!
Kale, Garlic, and Caramelized Onion Paninis: Because grilled cheese needs to be dressed up once in a while.
Mushroom and Spinach Tartines with Roasted Garlic Spread: This creamy garlic spread becomes the base for open faced sandwiches, with a secret healthy ingredient that cuts calories but not taste!
** Dessert **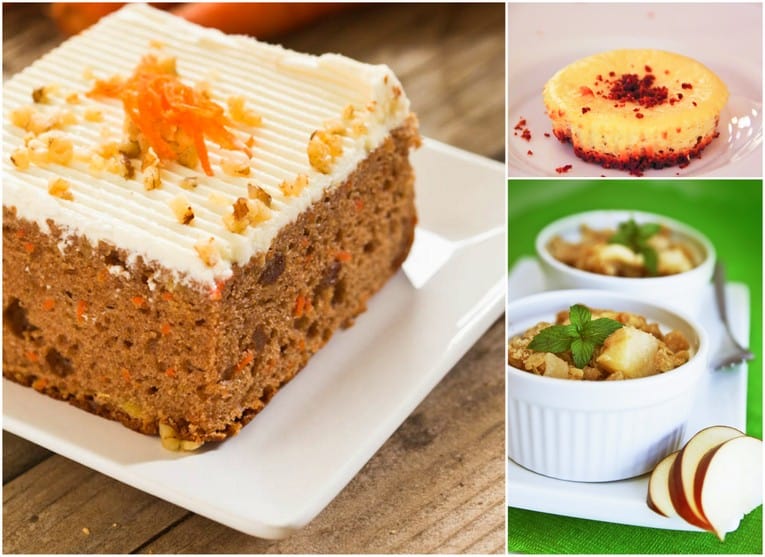 Cheesecake Bites: Little bites of heaven, and only 100 calories a piece!
Apple and Pear Crisp: Because it wouldn't be the 4th of July without a fruit-filled dessert.
Carrot Cake: A lightened up version of the original that still has the classic cream cheese frosting.
Mini Apple Pies: Perfectly portioned treats that are super easy to make and are guaranteed to delight!
4 responses to "Fourth of July Recipe Roundup"