40 Kid Approved Vegetarian Recipes for Picky Eaters
This post may contain affiliate links. As an Amazon Associate, I earn from qualifying purchases. Please read my disclosure.
If you're wracking your head trying to come up with vegetarian recipes for picky eaters, you've come to the right place! These 40 recipes are not only kid-approved, but mom approved too! Healthy, simple, and delicious, these recipes will make everyone in your family happy!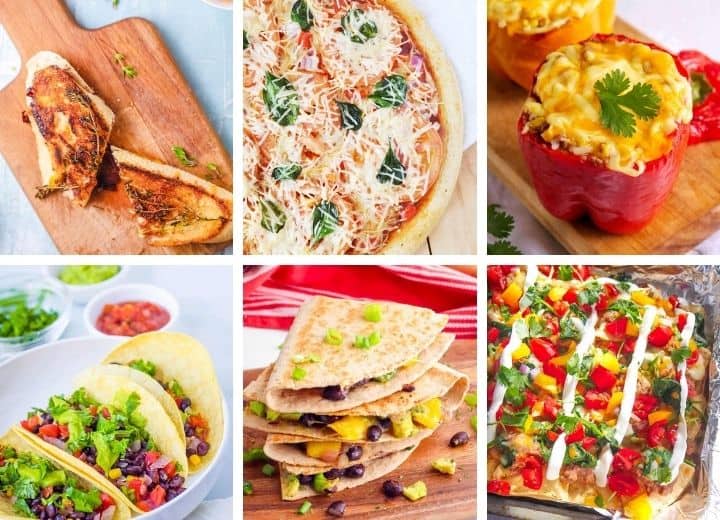 When it comes to preparing healthy meals for your picky eaters you may find yourself in a rut!
I know I've been there! There have been weeks when we've done the same rotation of recipes, like cheese quesadillas, pasta with butter and parmesan cheese, grilled cheese sandwiches, etc.
After a while, everyone is tired of eating the same thing!
But it's a challenge to find new recipes that your picky eaters will actually eat, and that you too will enjoy!
Sometimes in our house we run into the challenge that the kids want meals that don't have onions, or very many spices. They just want something plain and simple.
While my husband and I want the flavor!
Coaxing your picky eaters into trying new things can be a challenge.
The goal is always to be able to prepare one meal that everyone will eat and enjoy without any complaints.
While all kids have their own preferences and dislikes, I find that these recipes are usually kid approved!
You can also easily make substitutions if your kids don't like a particular veggie, or spice!
There's no need to have boring meals to satisfy your picky eaters. Use this helpful meal planning template to make weekly meals a breeze!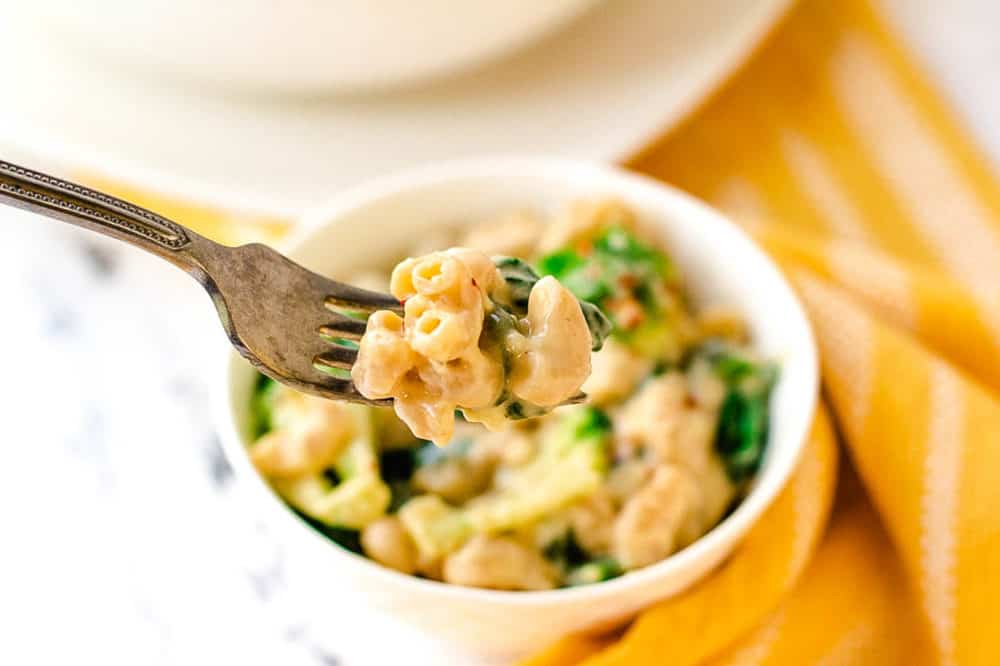 What Do Picky Vegetarians Eat?
If you or someone in your family is a picky eater and a vegetarian, you may feel like your options are limited. However, there truly is a great deal of variety you can enjoy!
Vegetarian recipes for picky eaters does not need to be complicated.
What you can eat really depends on what you like and dislike. If you or your child are they type of picky eater that does not like many different vegetables, it's all about finding the 5 or so vegetables you do like.
My kids love carrots. They are slightly sweet, and have a nice crunch. They're also crazy about bell peppers, broccoli, corn, spinach, peas, and cauliflower. These might not be the same vegetables your picky eaters enjoy, but find a few. Keep trying until you hit upon a few that they will eat. Then use those over and over again.
Tastes change, so as your child grows and matures, you may find they like things they didn't used to.
I also encourage the same sort of effort when it comes to fruit, although fruit doesn't seem to be as much as a challenge as vegetables. Introduce fresh fruit at breakfast, lunch, snacks, or as a dessert after dinner.
My kids really will eat all fruits, but bananas, apples, pears, berries, and all types of melon are their favorites.
As far as main dishes are concerned, I've found that picky eaters will usually go for carbs. Instead of opting for white carbs, introduce whole grains that are high in fiber.
Consider serving whole wheat pasta, whole grain flour tortillas for quesadillas, whole grain bread for sandwiches.
Nut butters are also a great option to use, and are high in nutrients, protein, and fat.
Picky eaters also usually enjoy eating cheese. While cheese is fine to use, make sure that you feeding your picky eaters cheese in moderation.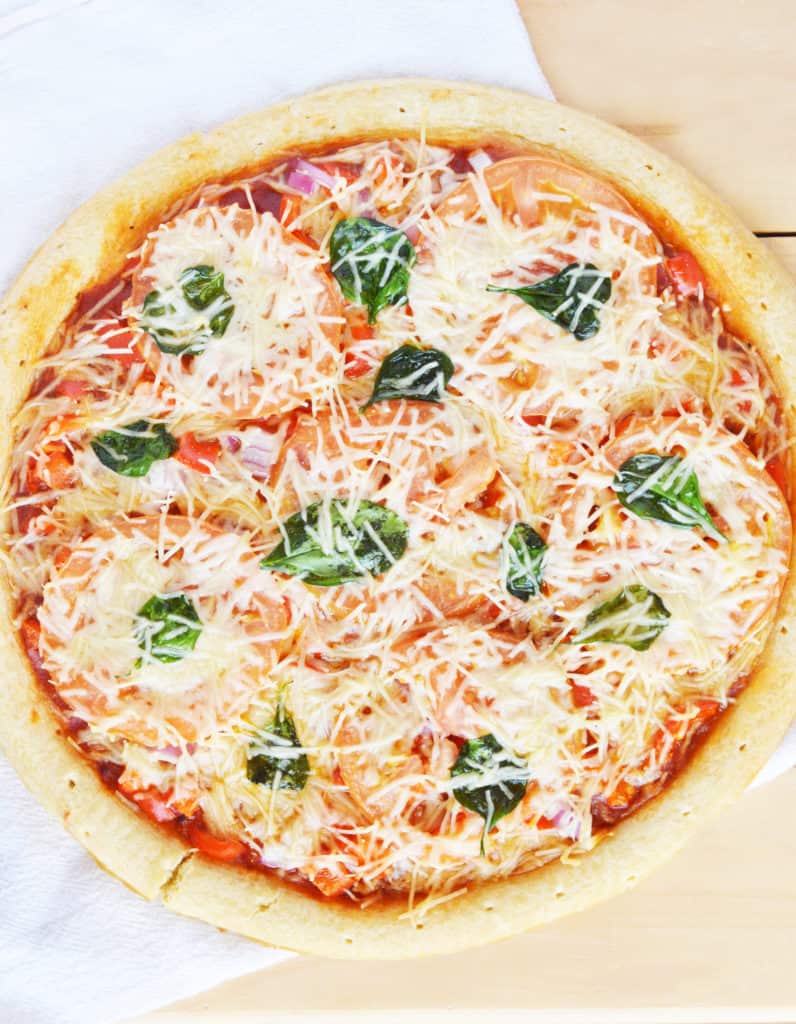 What Vegetarian Recipes For Picky Eaters Can I Cook?
I find that not all picky eaters are picky about the same thing. Some kids are picky about vegetables, while others are picky about textures.
You might be surprised to find that your child will reject raw broccoli, but will happily eat it roasted or sautéed. The trick is finding the preparation of the vegetable that works well for your child.
You really have to continue to introduce new foods to your picky eater to help encourage them to try new things.
However, I've found that there are a few universally popular recipes that you can make that most everyone will love and enjoy.
Pizza: It's a known fact that kids love pizza, right? You can make homemade pizza that is healthier and more nutritious, yet will still satisfy the kids. Use whole wheat pizza dough, reduce the amount of cheese, and sneak in a few veggies. I suggest slices of tomato, diced peppers, and fresh spinach.
Nachos: Who doesn't love nachos? They are also simple and versatile to prepare. Use baked tortilla chips, and less cheese to make these healthier. Then load up on black beans, and veggies. I like to add chopped bell peppers, corn, tomatoes, and scallions for color.
Quesadillas: Kids love quesadillas, but add some additional nutrients by using whole grain tortillas, adding in some beans for protein, and a few chopped vegetables.
Grilled Cheese Sandwiches: A universally kid friendly recipe, use whole grain bread, add try to sneak in some finely chopped leafy greens!
Macaroni and Cheese: Macaroni and cheese is always a hit! Use whole grain macaroni, and add in some leafy greens, peas, or other veggies to sneak in some vegeables.
Tacos: My kids love tacos, and I love them too! I love taco night because everyone can add their favorite toppings, and we're all happy! Start with a base of black beans, or even sautéd vegetables, sweet potatoes, or cauliflower. Then allow the kids to add their favorite toppings such as sour cream, avocado, cheese, or salsa.
Breakfast Vegetarian Recipes for Picky Eaters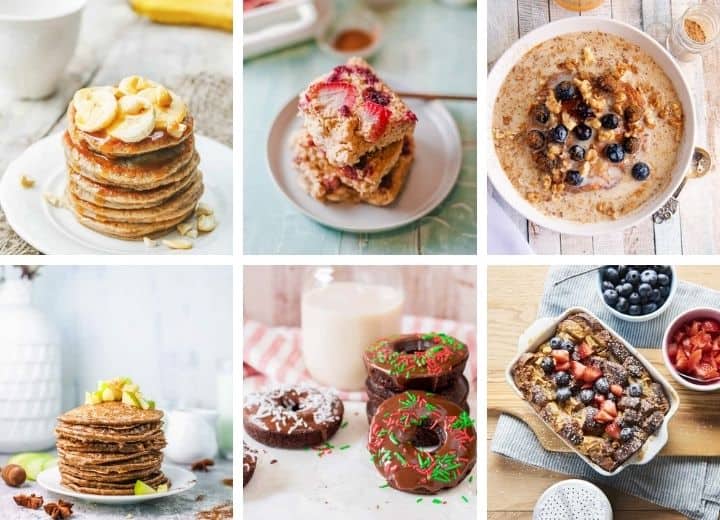 When it comes to breakfast, it can be a little easier to satisfy your picky eaters. But how about something they will love, and you will too! These healthy breakfast recipes are high in fiber, rich in vitamins and nutrients, and low in sugar!
It's a win for everyone, and the kids will think you're the best chef!
Oatmeal Recipes
I've been able to encourage my kids to eat more oatmeal by changing up the add-ins. Adding ingredients like fresh fruit adds natural sweetness. Then I sneak in some chia or flax seeds for their added nutritional value.
Pancake Recipes
What kid doesn't love pancakes? These pancake recipes use whole grain flour, and are low in sugar! They always put a smile on my kids face when I surprise them with pancakes in the morning.
A Healthy Twist on Traditional Breakfast Recipes
These recipes are a healthy twist on the originals. From healthy cinnamon rolls to french toast to scrambles, we've got a guilt-free comfort food fix for everyone in your family!
Lunch Ideas for Picky Eaters
Sandwiches are always a simple way to get something healthy on the table for lunch in a hurry. When using nutrient rich ingredients you'll get your fiber, protein, veggies or fruit rolled into one simple-to-make meal!
Dinner Vegetarian Recipes for Picky Eaters
Dinnertime can be the most challenging time of the day to get a meal on the table that the whole family will eat and enjoy! It's especially challenging when you have picky eaters in the house. These recipes are sure to please!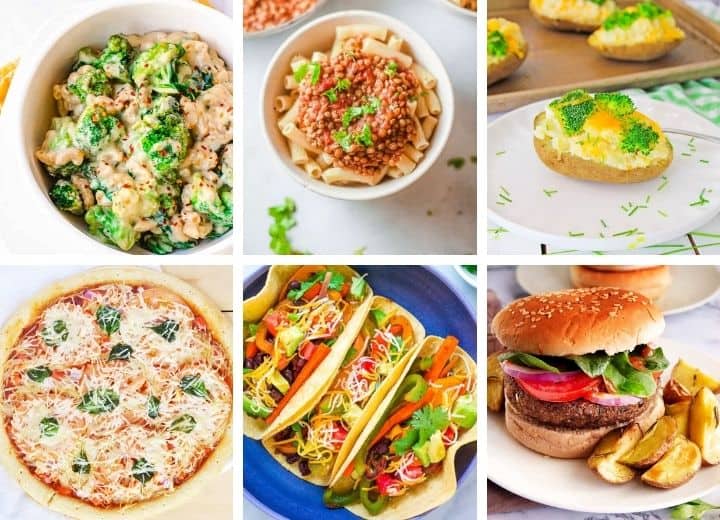 If your kids like tacos, pasta, pizza, or quesadillas, then these recipes will make them smile. I've snuck in some veggies, and substituted the traditional white carbs for whole grains, but I promise they won't even notice!
I hope you were able to find some inspiration to encourage your picky eaters to eat a variety of healthy and delicious foods! These are some of our favorites in my family!
Check Out These Other Healthy Vegetarian Recipe Round-Ups!
If you have tried any of these vegetarian recipes for picky eaters or any other recipe on my blog, then please rate it and let me know how it turned out in the comments below! You can also FOLLOW ME on FACEBOOK, TWITTER, INSTAGRAM, and PINTEREST to see more delicious, healthy, family friendly food!
18 responses to "40 Kid Approved Vegetarian Recipes for Picky Eaters"