48 Plant Based Breakfast Ideas
This post may contain affiliate links. As an Amazon Associate, I earn from qualifying purchases. Please read my disclosure.
Enjoy this list of delicious recipes for plant based breakfast ideas! Kid-friendly and filled with fresh and healthy ingredients, these recipes for breakfast are the best and so filling. There are options for everyone including high protein savory recipes, sweet and creamy oatmeal, baked goods, and more. Perfect for meal prep, too!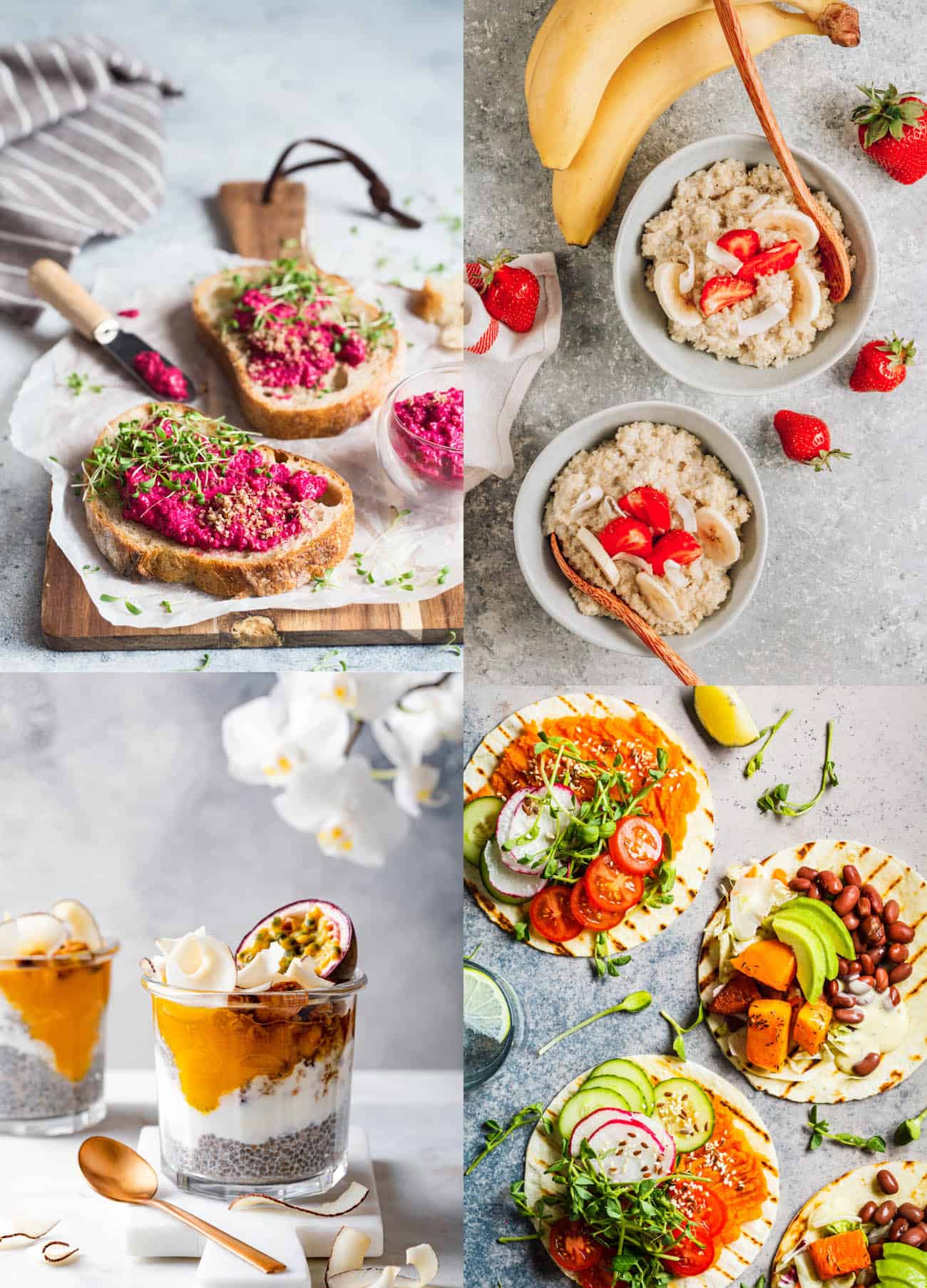 Believe me when I tell you I understand how important it is to have a healthy well-rounded breakfast! This list of easy, plant-based breakfast ideas is a great vegetarian option for those who want to try something new at home, serve Sunday brunch, or add more plant-based recipes to your diet.
All of these recipes are family-friendly and kid-approved! Made with wholesome ingredients that are yummy, rich, and fresh, these delicious recipes will make breakfast time a breeze. If you're looking for satisfying, high protein plant based breakfast ideas for meal prep, this list has you covered!
The whole family will beg you for these recipes – there really is something for everyone! I have created the perfect combination of morning meals that are great for whenever you are wanting something sweet or savory.
For an easier and quicker way to enjoy breakfast at home, prepare the baked goods, oatmeals, and other refrigerator-friendly recipes ahead of time in airtight storage containers. Or enjoy these healthy vegan breakfast recipes for dinner when you don't feel like cooking a huge meal!
What Is A Plant Based Diet?
A plant based diet is exactly what it sounds like – a diet focused on eating foods that primarily come from plants. Both vegetarian and vegan diets are plant based, but vegan diets are considered 100% plant based while vegetarian diets are mostly plant based (but also consist of some animal products – dairy, honey, and eggs).
Nutritious plant based diets are considered especially healthy as they are high in fiber, high in protein, and high in whole grains, healthy fats and other vitamins, but low in unhealthy fats and processed ingredients.
Plant-Based Protein Sources
Who says that a vegan diet doesn't contain protein? There are so many options for protein out there when you're living a vegetarian or vegan lifestyle. I love to add nutritious healthy fats and plant nutrition to my oatmeals, smoothies, baked goods, and much much more. Some of these protein options have 20 grams of protein per serving!
Chia Seeds: Chia seeds a rich in fatty acids, omega-3s, and protein! These little superfood seeds are perfect for chia puddings, smoothies, overnight oats, and more whenever you need an extra boost of energy and protein.
Hemp Seeds: Another great superfood protein option is to sprinkle hemp seeds in your healthy breakfast! You can commonly find hemp seeds at most health stores and grocery stores. Hemp seeds are rich in fiber, healthy fats, and other nutrient-dense minerals.
Flax Seeds: Great for baking and adding fiber to different types of baked items and recipes, flax seeds are rich in healthy fats and a wonderful source of protein! You can use either whole or ground flax seeds.
Silken Tofu: Silken tofu is a great base for creamy puddings, scrambles, creamy pastries, and more. You can also make your favorite breakfast pies or quiches out of this versatile ingredient.
Nut Butter: There are various types of filling nut butters out there including cashew butter, peanut butter, almond butter, and even sunflower butter (even though it is a seed). Drizzle different type of creamy nutty butters over oatmeals, sandwiches, scones, smoothies, and sweet bread.
Pumpkin Seeds: Pepitas or pumpkin seeds are rich with grams of fiber and fatty acids! Crunchy with a slight nuttiness, pumpkin seeds are great for adding to your smoothie bowls and other sweet breakfast recipes.
Protein Powder: Use any kind of protein powder for your smoothies, bread, cookies, and more! I like to use vanilla or chocolate because they are the yummiest! Tejari has some of my absolute very favorite protein powders because they are rich with protein, conscious ingredients, superfoods, and more.
Nuts: Sprinkle your favorite crunchy nuts over casseroles, in vegan oat bars, and much more! Cashews, pecans, walnuts, almonds, and even peanuts are great for homemade granola and other delicious recipes.
Easy Plant Based Breakfast Ideas
Enjoy this list of foods for your very first important meal of the day! All of these delicious plant based recipes are packed with healthy ingredients that are great for the body and mind. And all of them can be modified to be vegan friendly (all of them are already vegetarian friendly). You will love these easy recipes!
Savory Breakfast Options
This omelette is delicious! Super low in calories and made with fresh ingredients such as tomatoes, onions, bell peppers, spinach, and more! Add black beans for extra protein. Substitute chickpea flour for eggs to make an easy vegan omelette.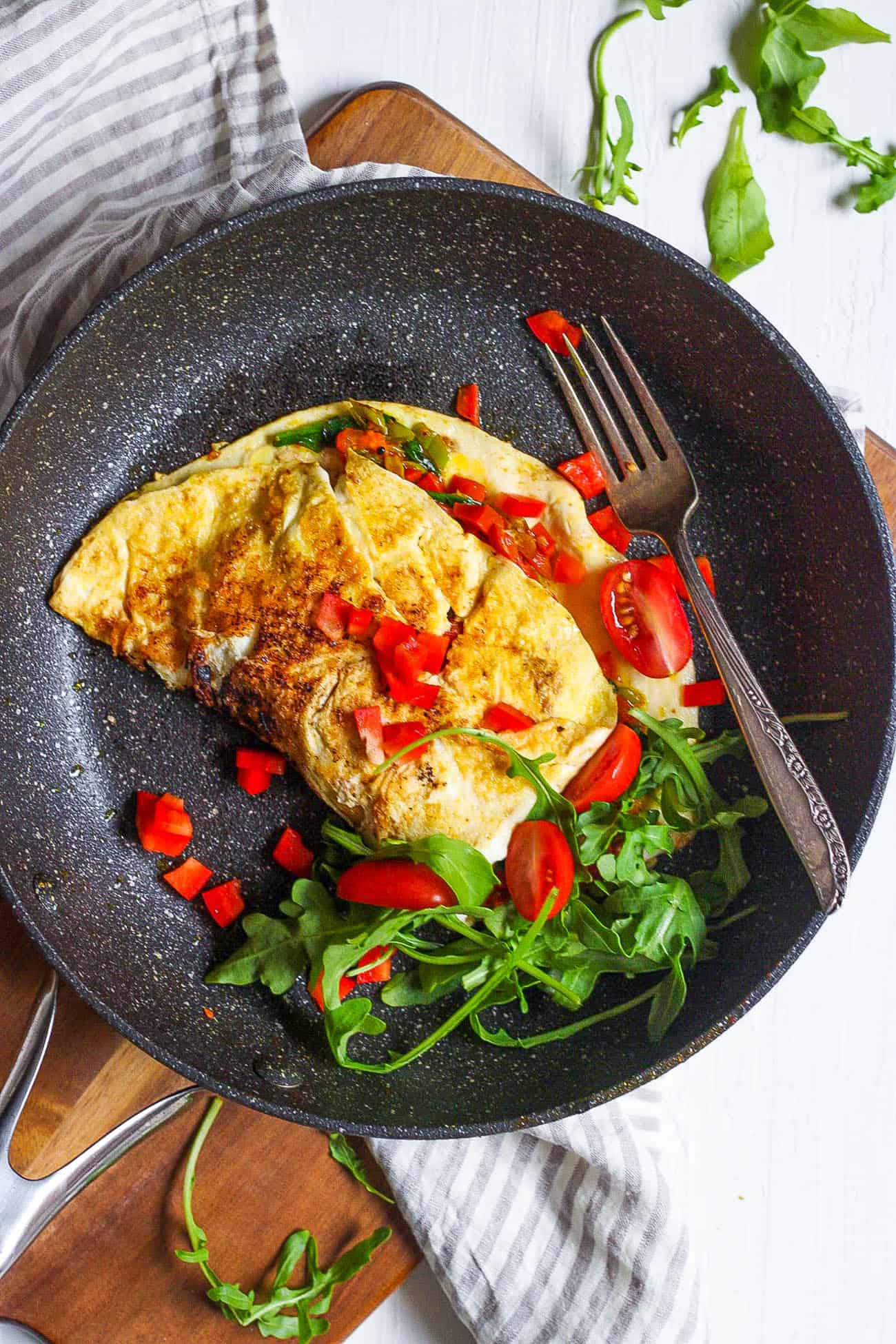 This creamy and toasty avocado toast recipe is a great option for a light breakfast or brunch. You will have a yummy breakfast item ready in minutes! Serve with your favorite bread including gluten-free bread.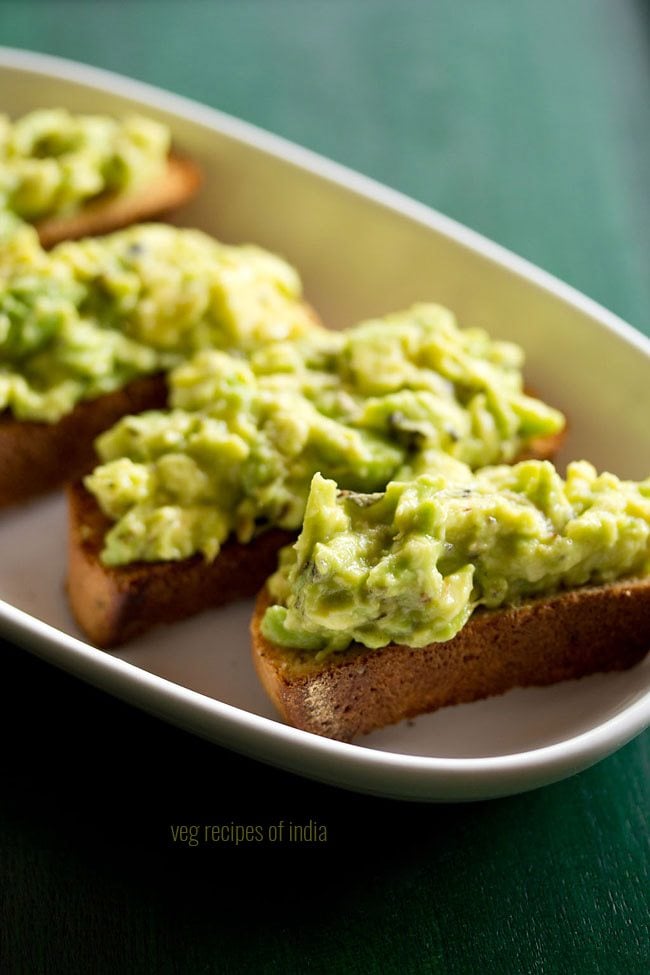 This Southwestern tofu scramble recipe is so savory and delicious! This recipe calls for protein-rich black beans, warm and aromatic spices, vegan cheese, corn, onions, tomatoes, and more. Feel free to add nutritional yeast for even more plant based cheesy flavor! You can add it to a wrap, or smash it between two slices of toast for a vegan breakfast sandwich. Ready in 30 minutes and super satisfying – it's great for a hearty breakfast, lunch or dinner!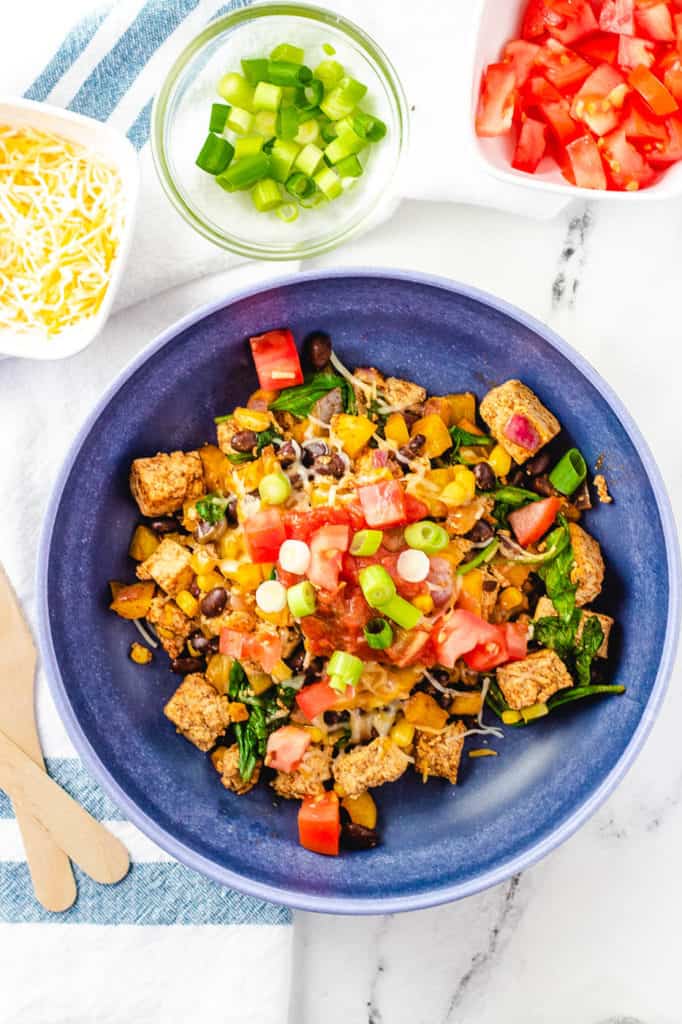 Enjoy this classic traditional breakfast! Toddlers and kids will love this crispy bread just as much as the adults. Tasty served with a side of fresh fruit! You can also make vegan eggs in a basket using this recipe!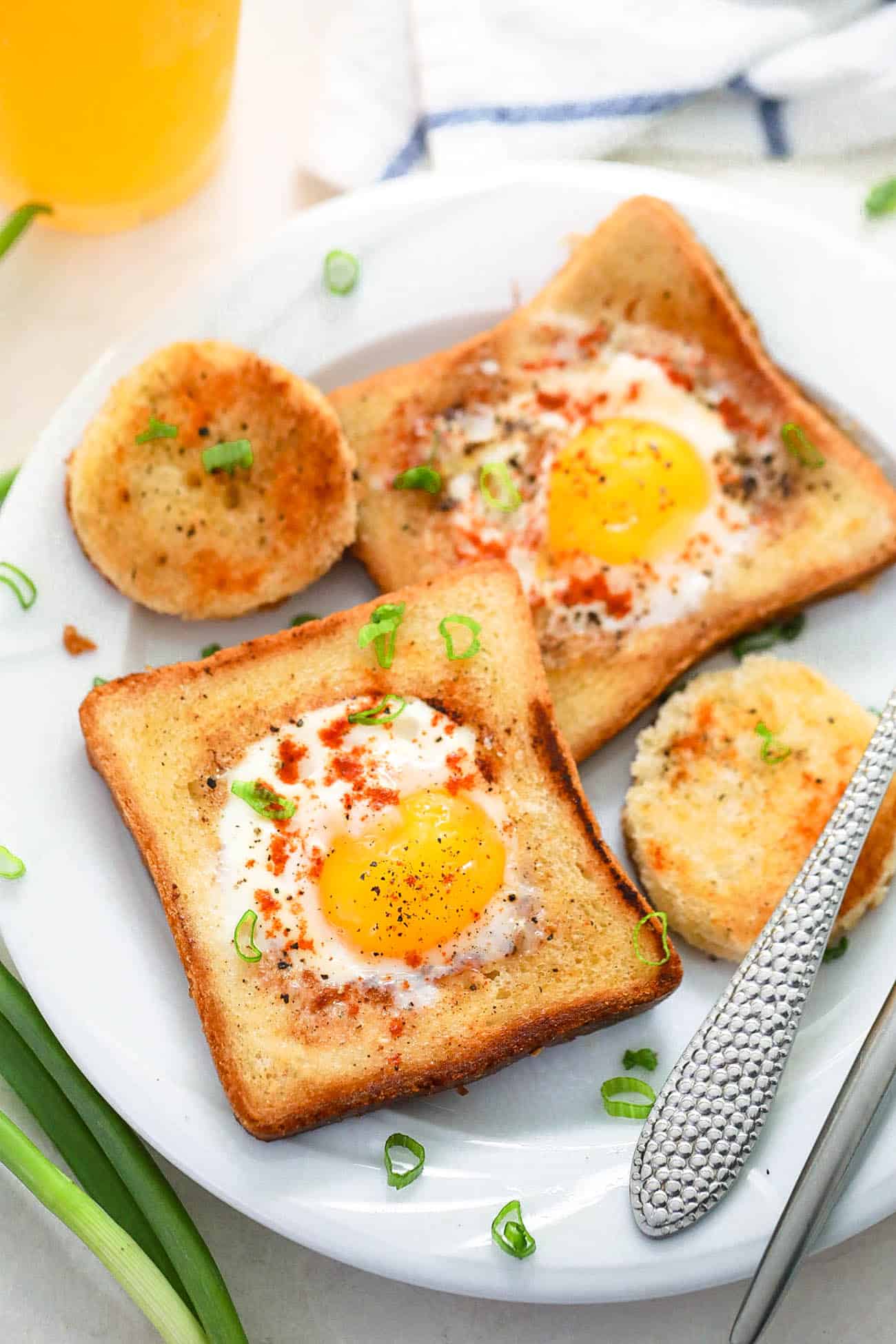 These tender and savory fried potatoes are just what you need for a warm breakfast. Made with onions and fresh rosemary, this recipe is easy to cook and smells amazing. Use sweet potatoes if you would like!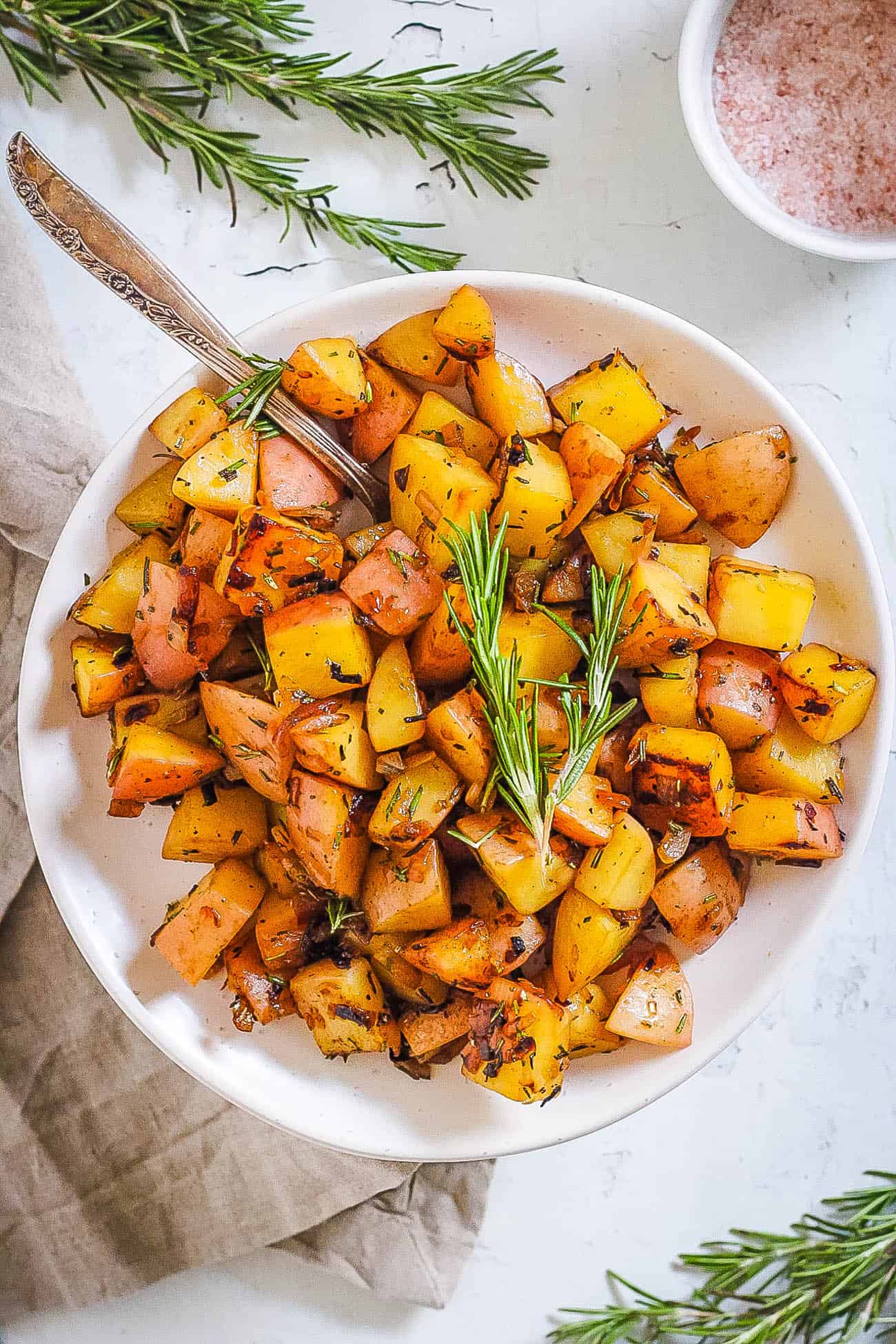 These easy savory plant based breakfast tacos are great for whenever you just cannot stop thinking about tacos. Top with cilantro, cheese, and fresh tomatoes!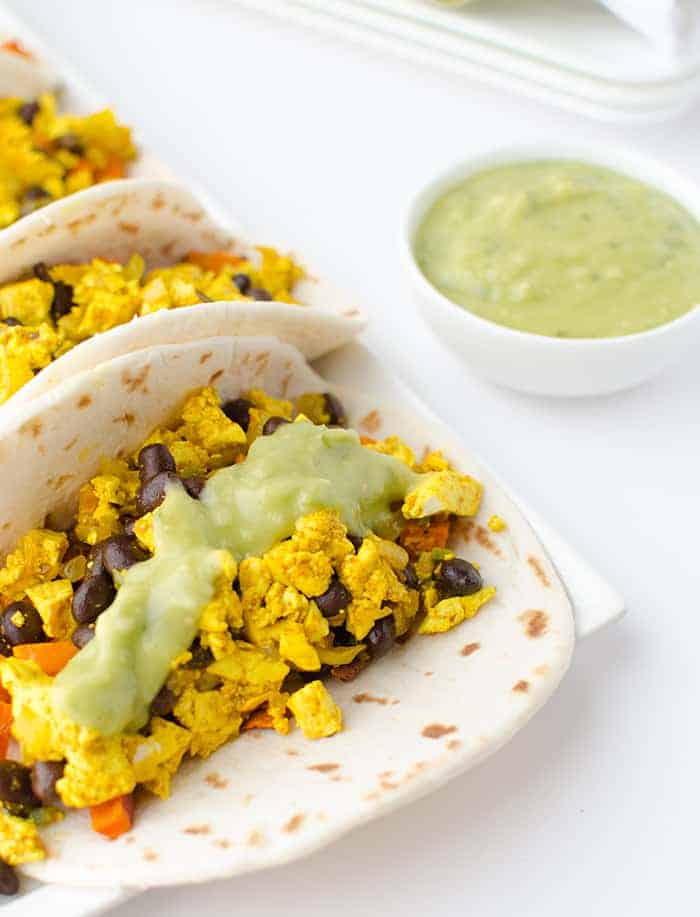 Sweet Vegan Breakfast Ideas
Incredibly sweet, soft, with comforting aromas, these cinnamon-filled gooey rolls are an amazing breakfast or brunch option for the entire family! Serve these rolls drizzled with a sweet and sticky glaze.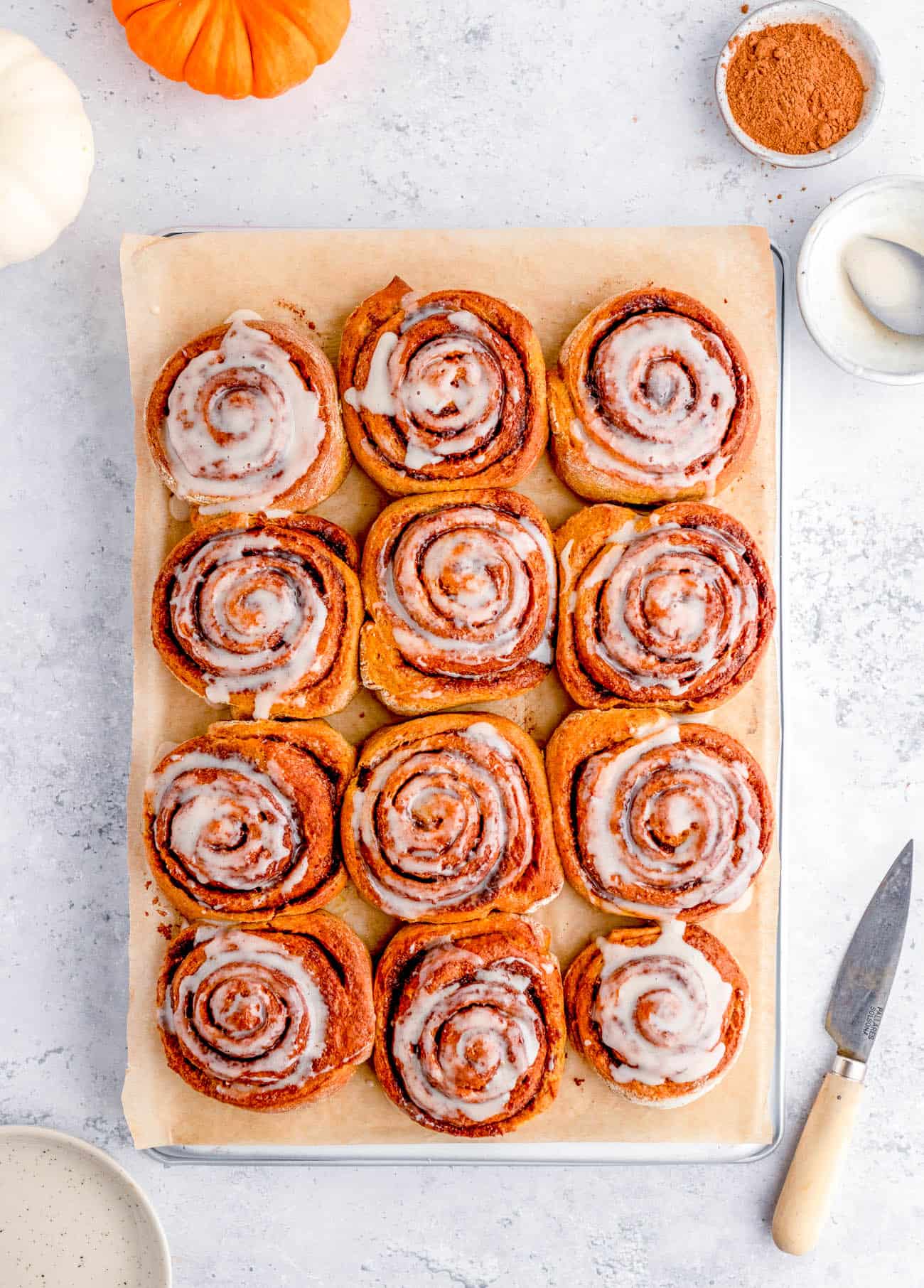 Soft and warm vegan pumpkin bread is a great option for whenever you want to stick to a vegan breakfast! Flavors of pumpkin are swirled with spices and sweetener to create the best combination.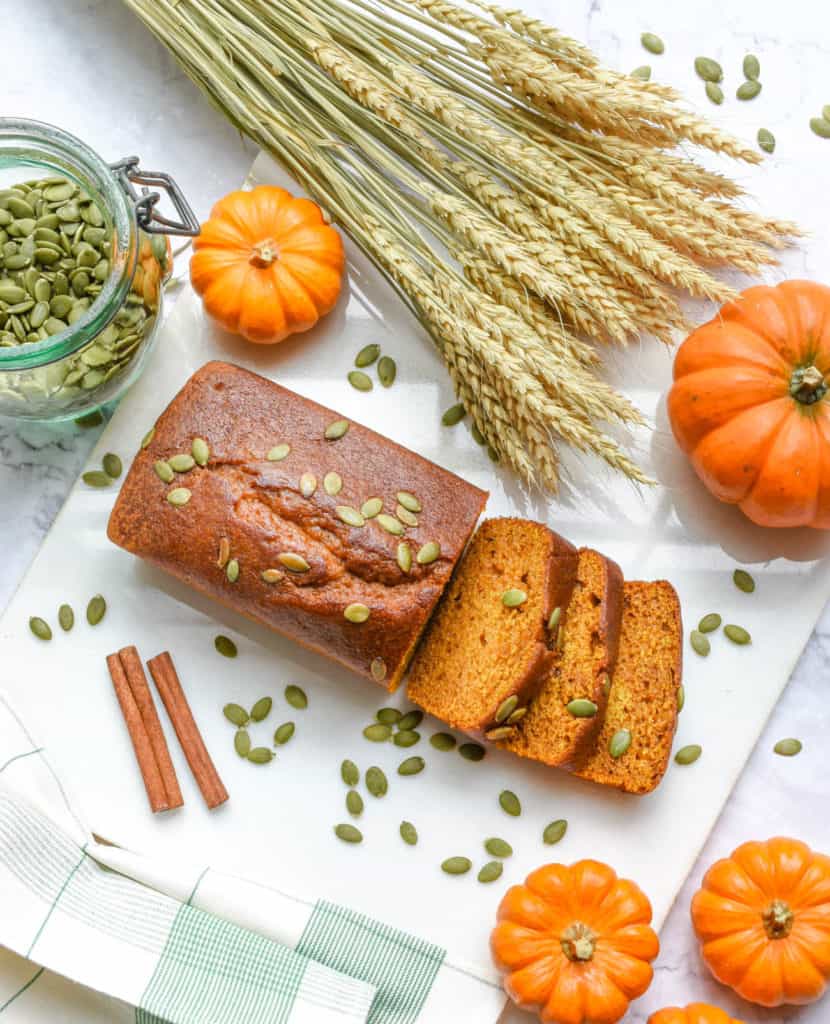 This moist and bright carrot cake recipe is one of my favorites! The creamy and tangy vegan cream cheese frosting is not too sweet and tastes wonderful with tea or coffee. For a more decadent breakfast, keep it as is. For a healthier version, omit the frosting and cut the sugar in half. Top this cake with chopped walnuts if you would like!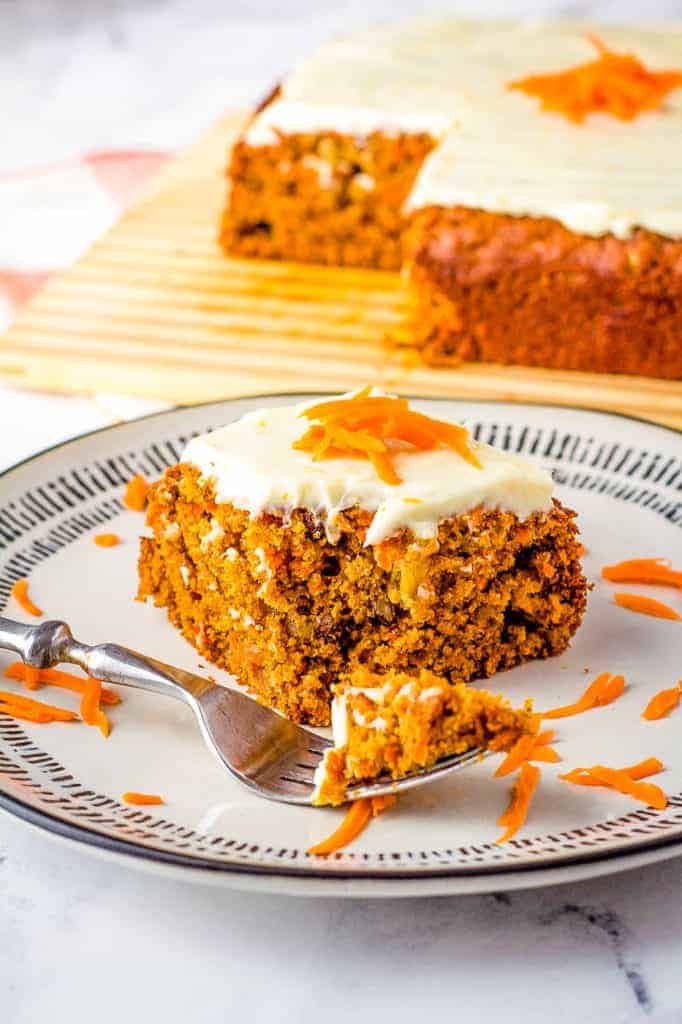 These mini silver dollar pancakes are so much fun and perfect for meal prep! Make a hatch of these pancakes and store in the refrigerator to enjoy throughout the whole week. They're super easy to customize and can be made vegan and gluten free. Just warm them up before serving!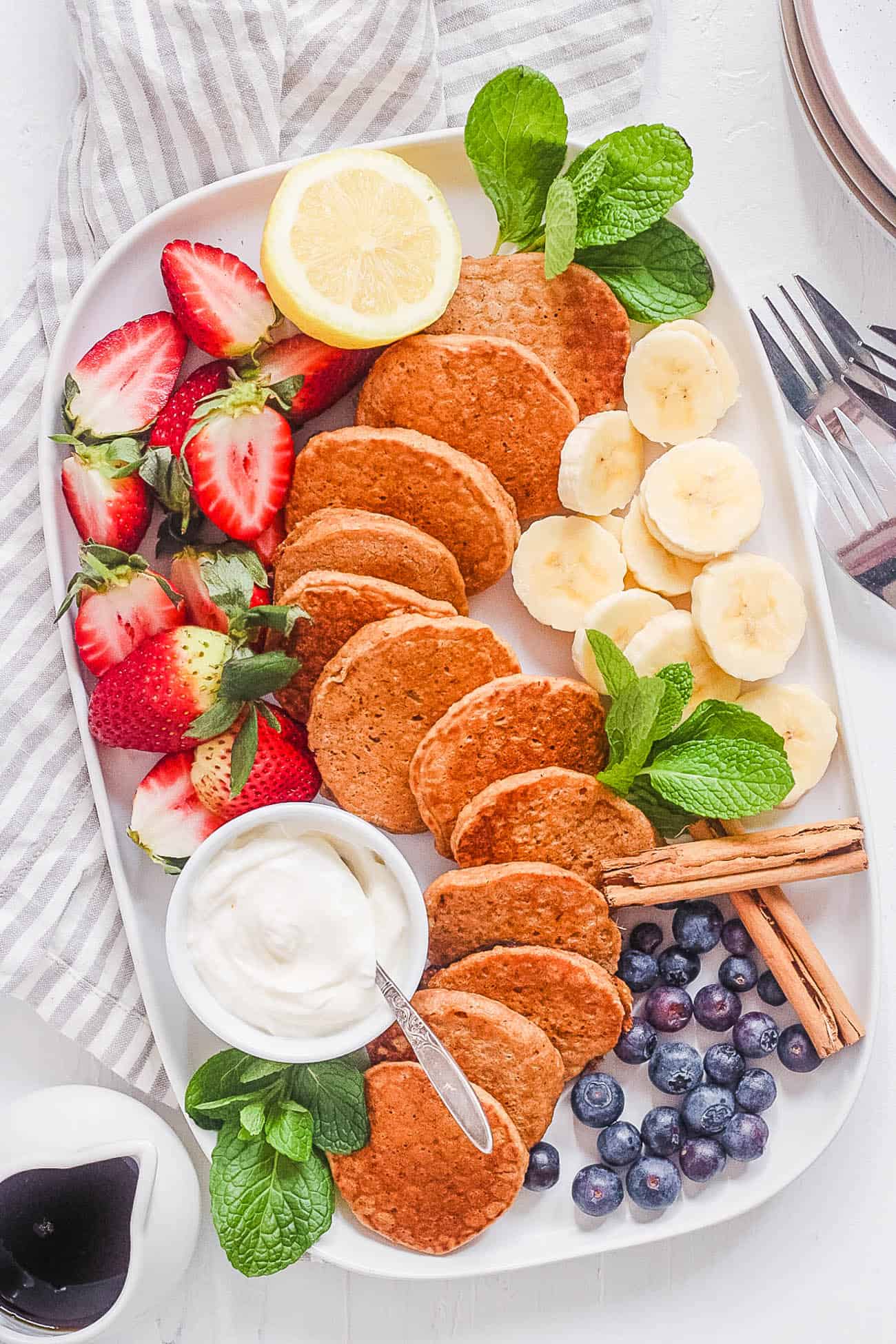 Sweet banana and nutty peanut create the perfect combination with chewy oatmeal cookies. Chocolate chips are highly recommended!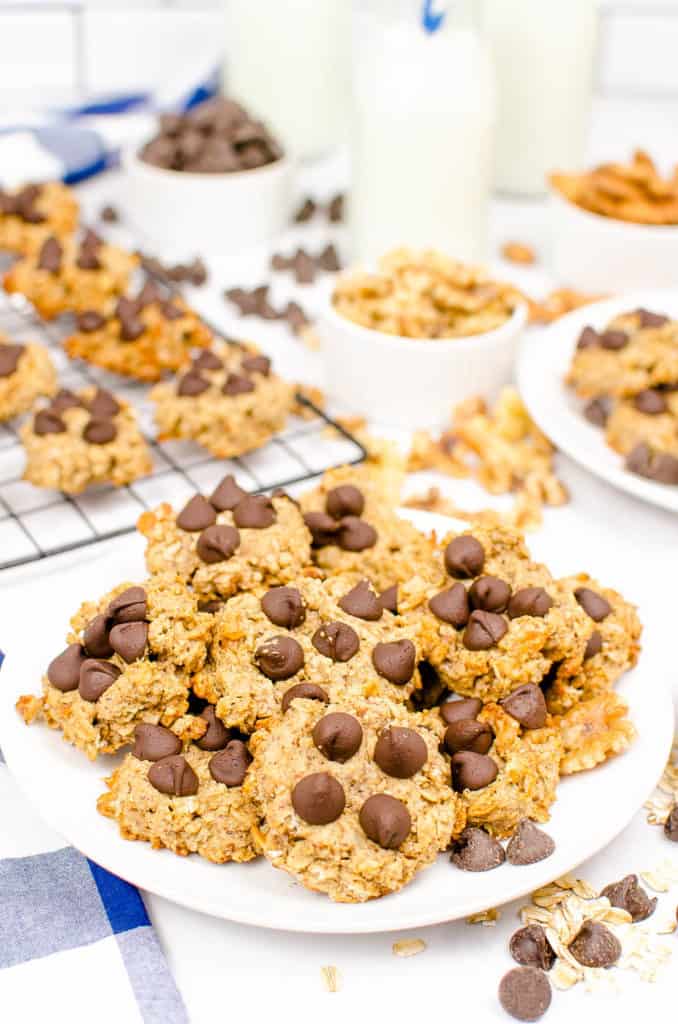 This gluten-free pumpkin bread or coffee cake recipe is made with cinnamon, pumpkin, and delicious ingredients that are great for fall and winter. Easily made vegan by using flax eggs instead of regular eggs!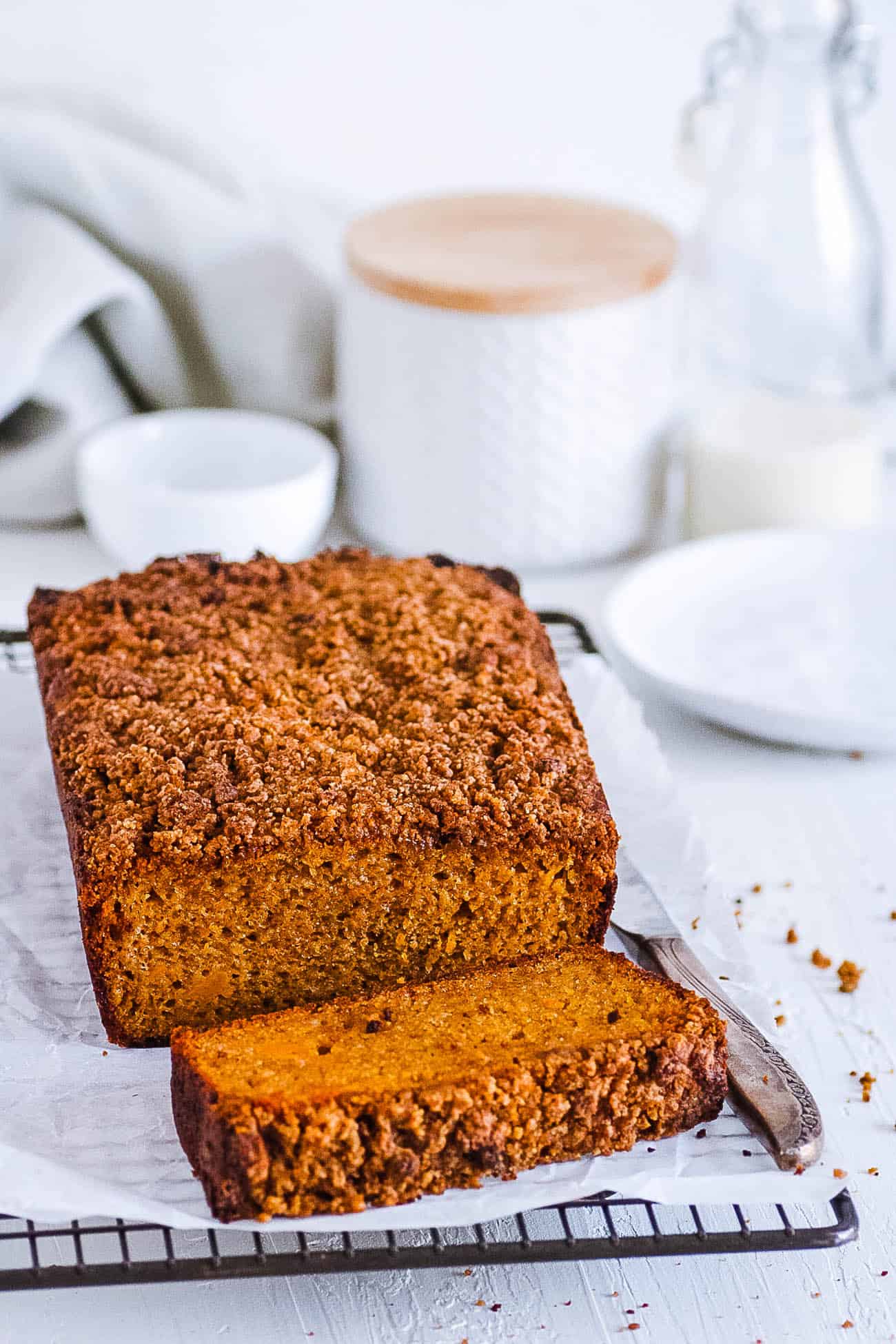 These nutty flapjacks are great for a light breakfast! Made with seeds, oats, and other healthy ingredients!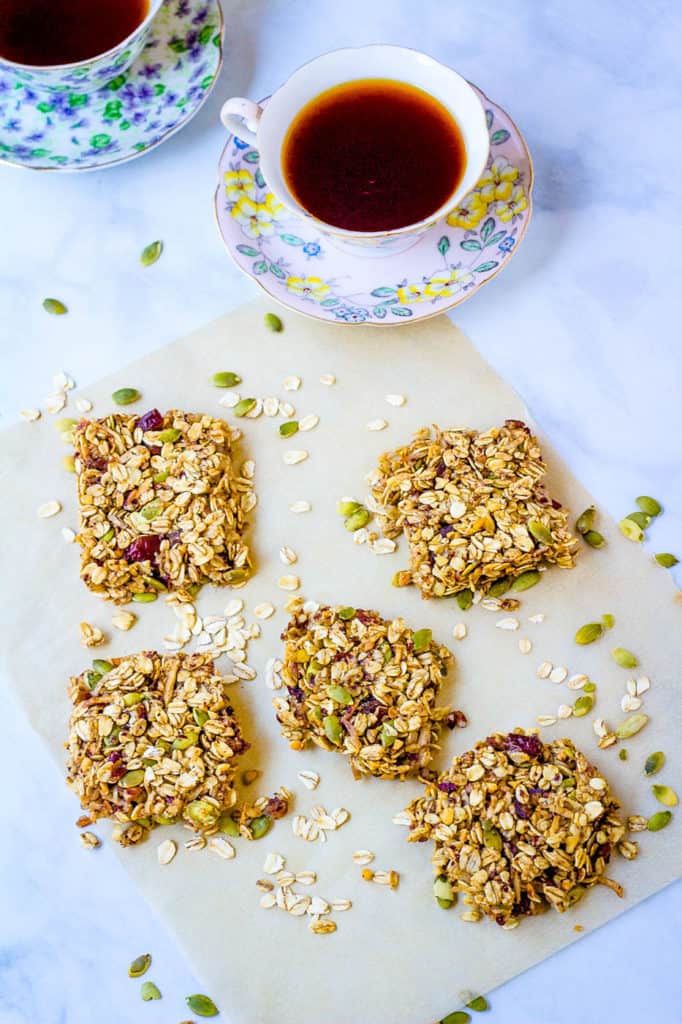 Creamy and sweet, this sweet potato casserole isn't just for the holidays! It actually makes for a perfect plant based breakfast! Cinnamon, pecans, nutmeg, and more… this casserole is indulgent, satisfying and healthy too!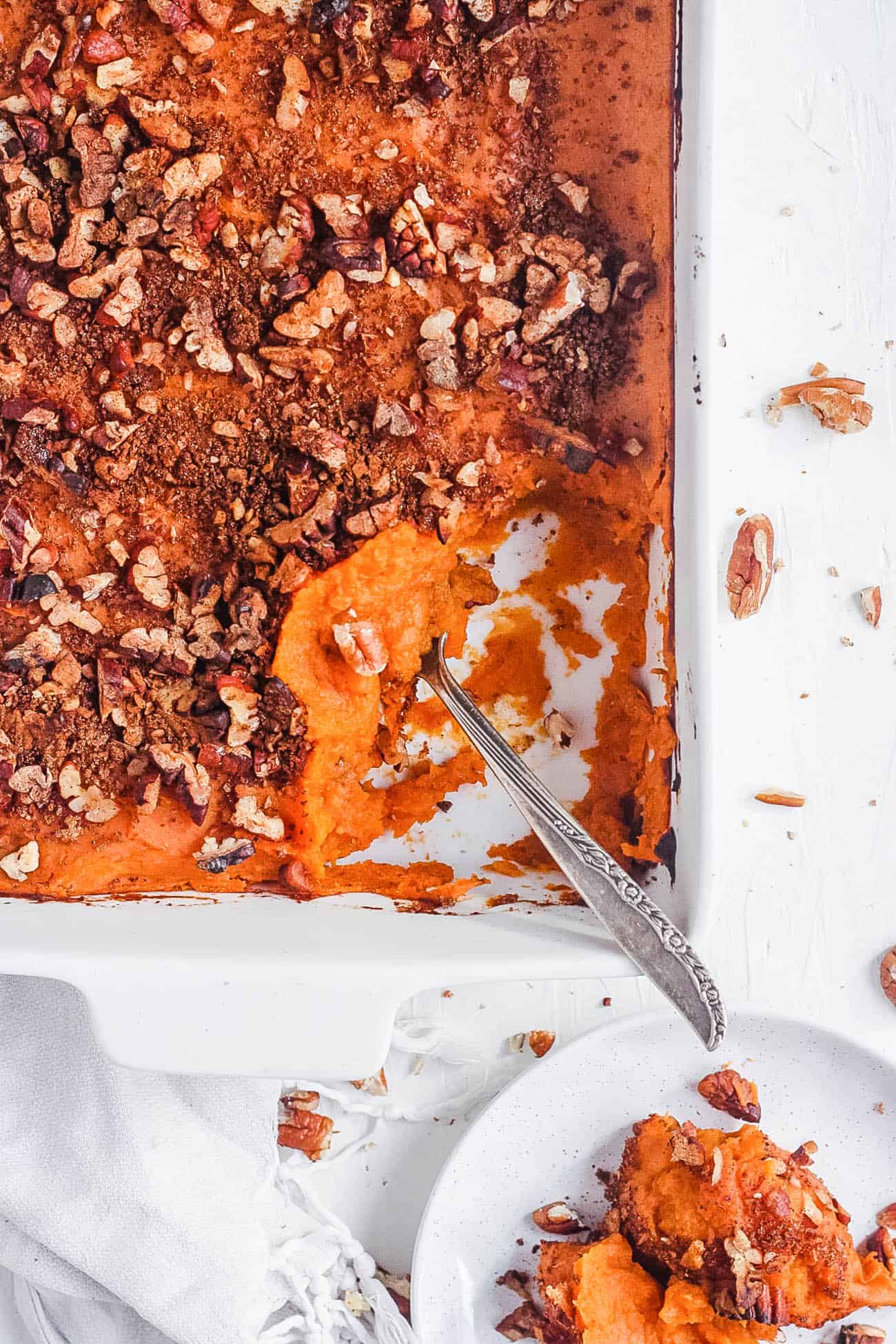 Get your matcha fix with these sweet and easy muffins. Crumbly and moist, these fluffy muffins are delicious served by themselves or with the yummy glaze.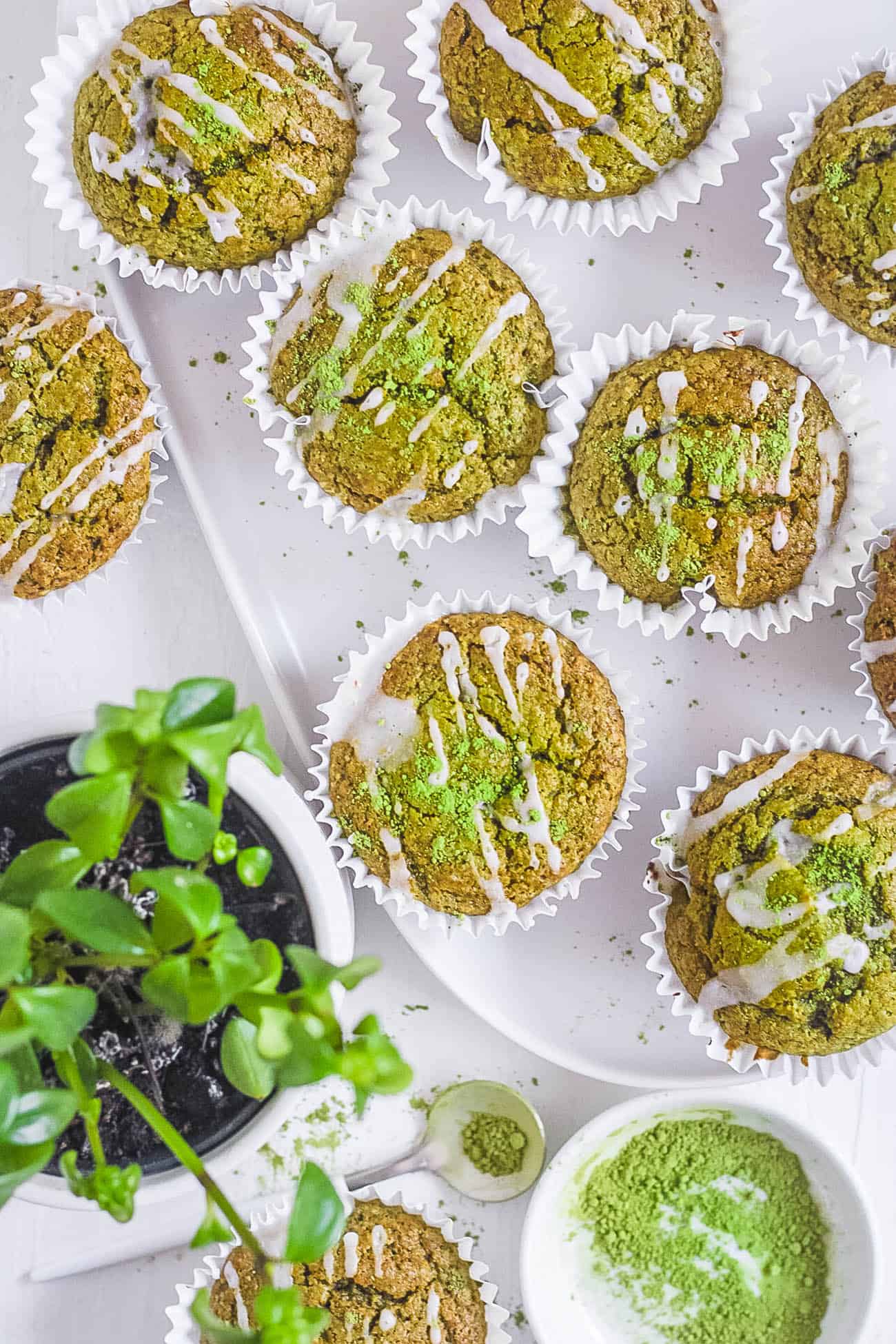 Fruity vegan pop tarts are fun and easy. The kids will love them as well as the adults! Have fun with different flavors and colored sprinkles.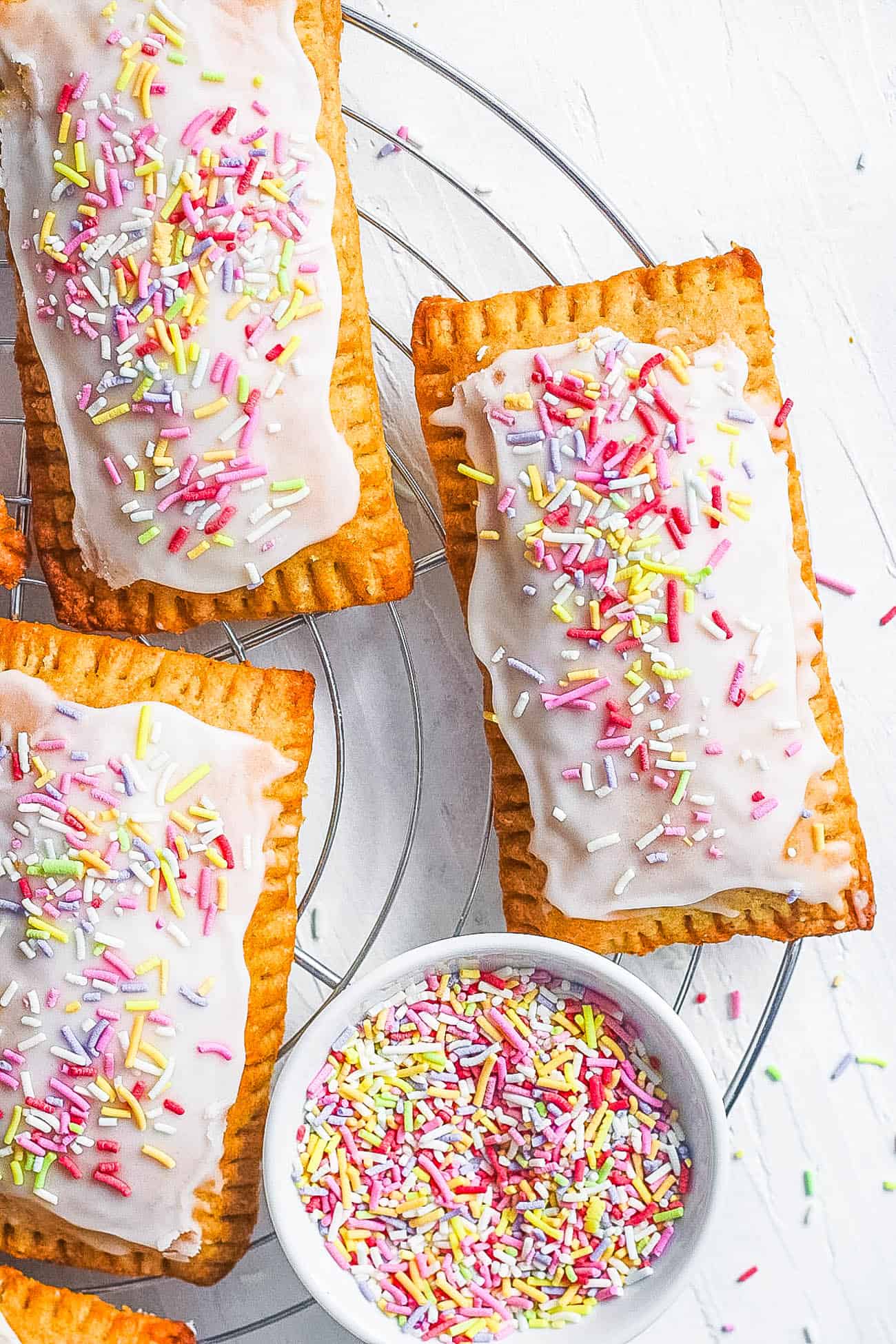 Warm and sweet, what is better than soft french toast? The house will smell amazing while you prepare this healthy recipe. Cinnamon, butter and pure maple syrup – what more is there to love? You can also make a vegan french toast using this recipe!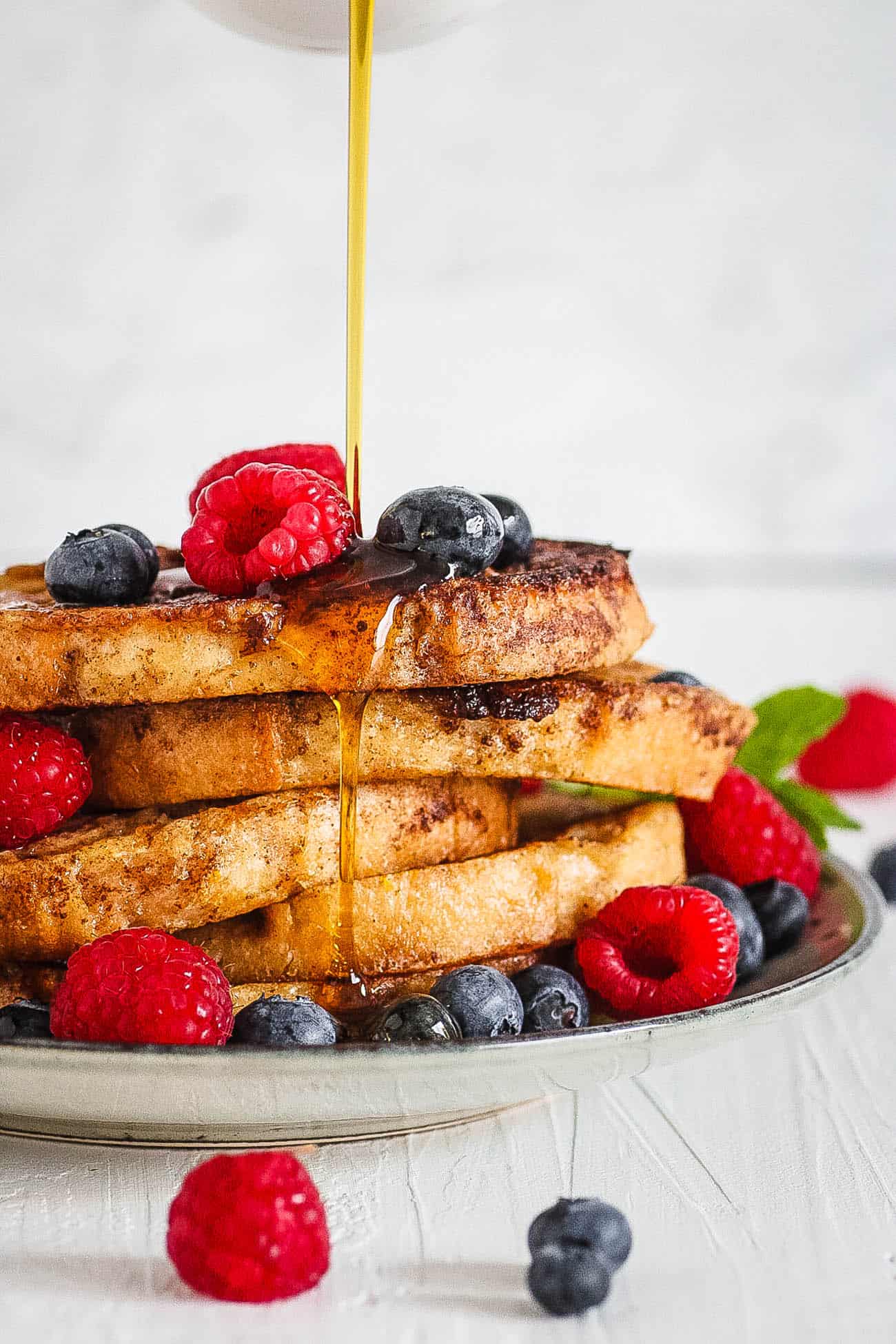 This creamy and indulgent raspberry chia seed pudding tastes just like cheesecake but way healthier and filling! Chia seeds are packed with protein and make a perfect pudding for meal prep. Grab and go!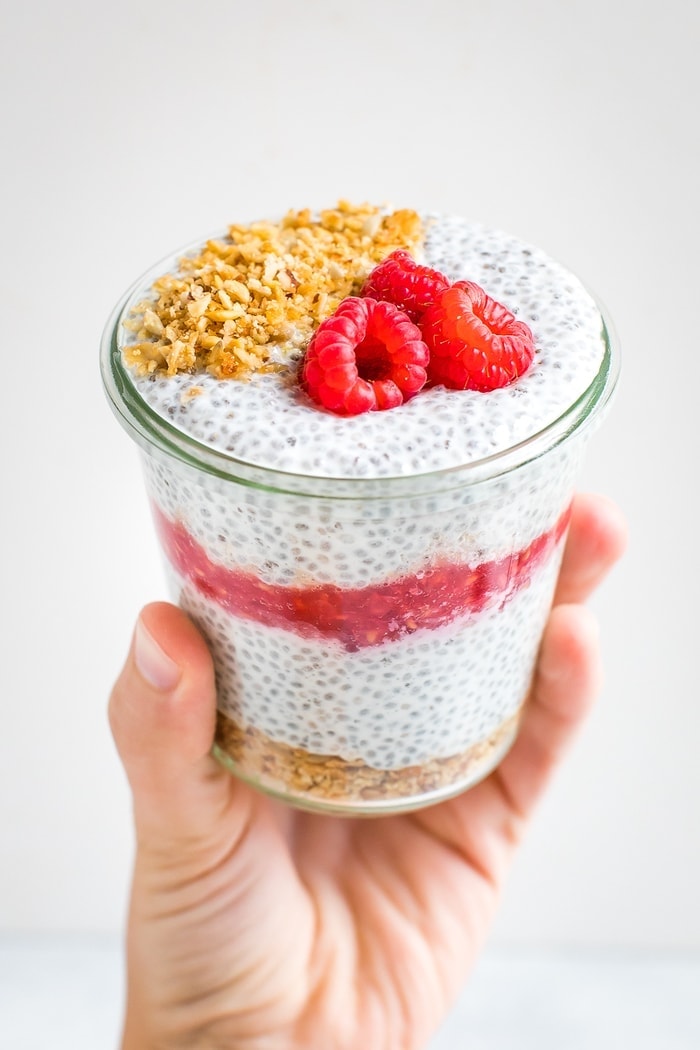 These healthy pumpkin scones are a perfect consistency! Soft, flavorful, and great for whenever you are craving pumpkin.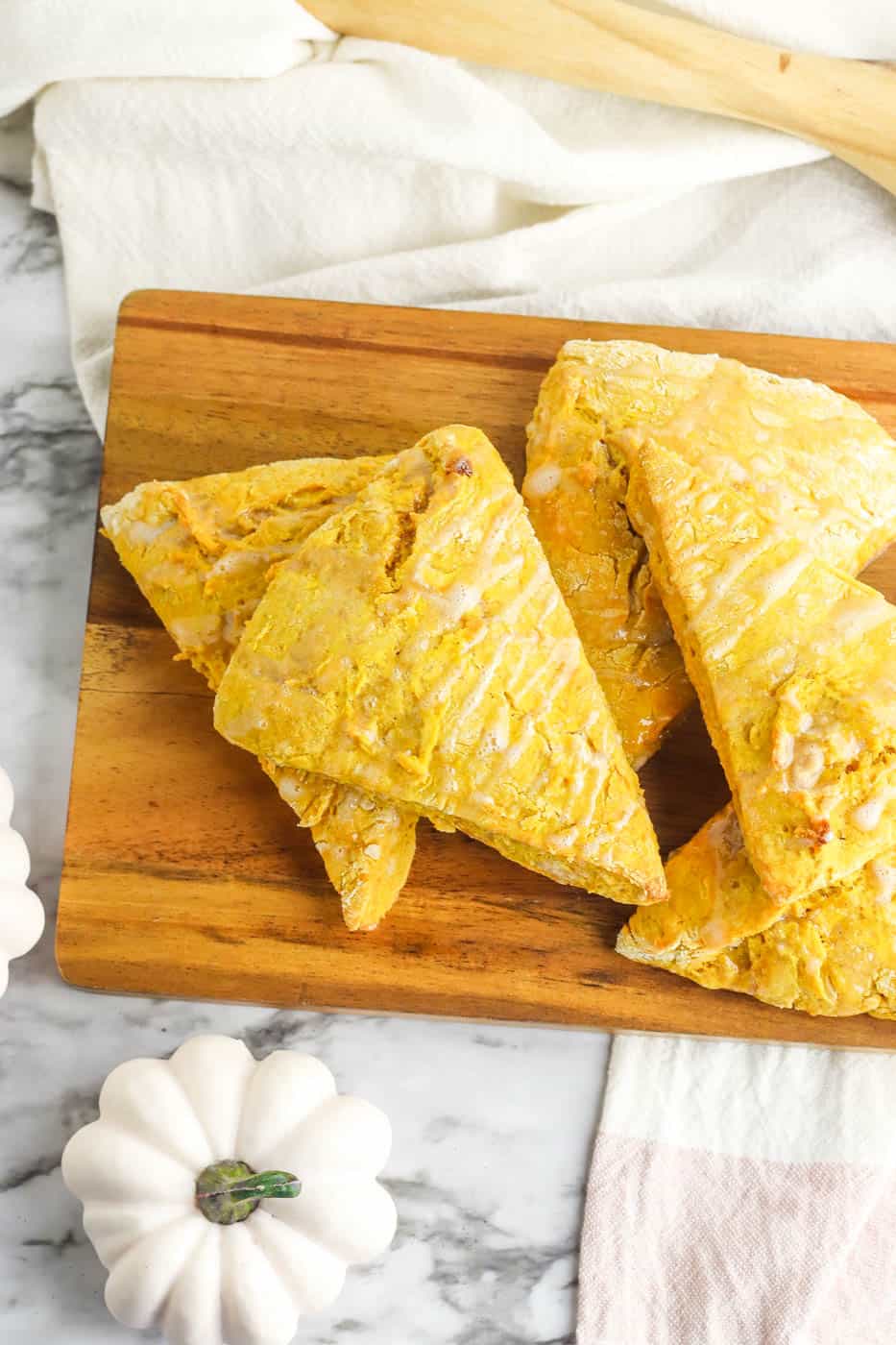 These fluffy biscuits are great for breakfast. Serve them by themselves or alongside butter, jam, or your favorite vegetarian graving. So buttery and delicious!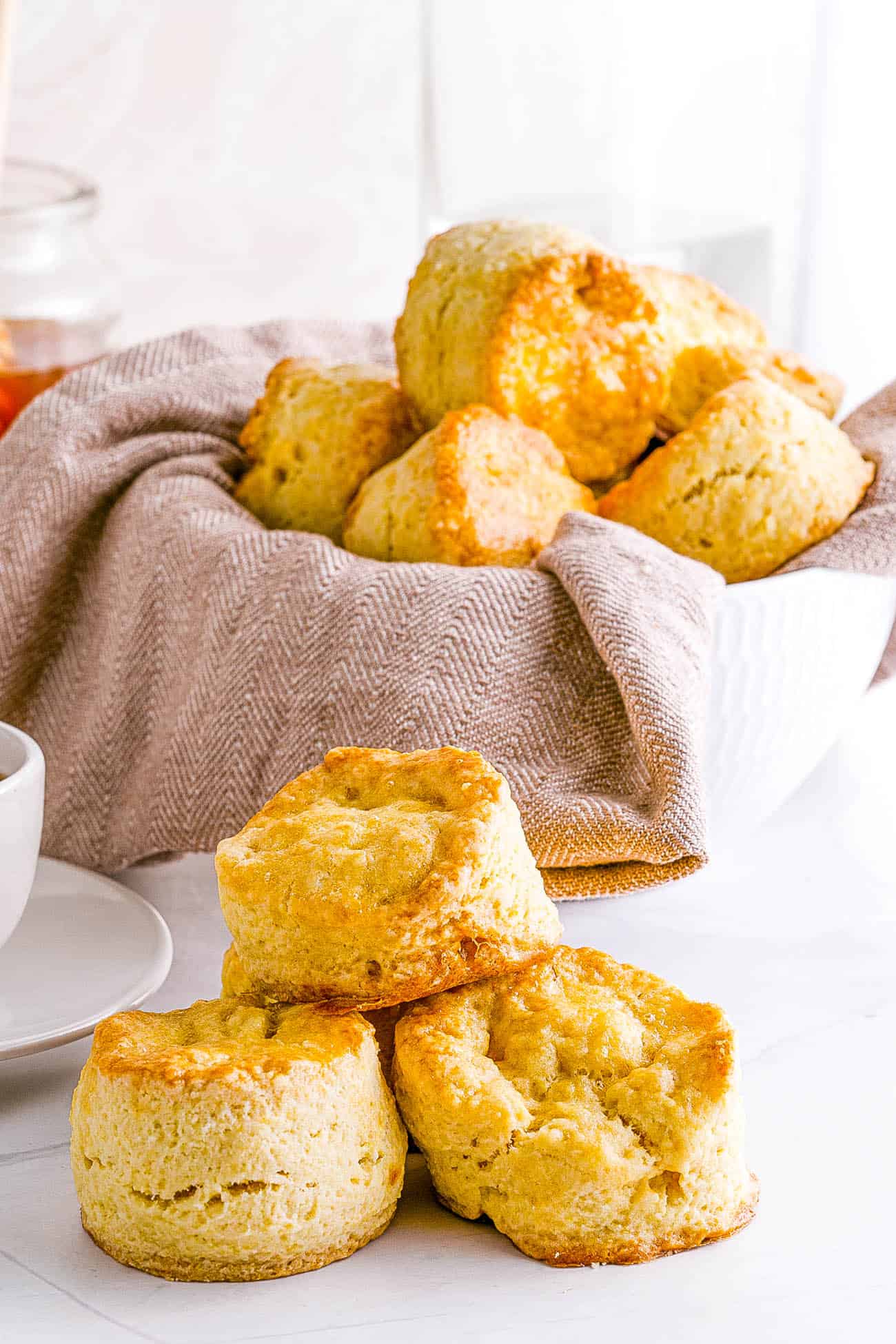 This french toast bread pudding is made with fresh berries and is totally versatile. Make this recipe for your morning meal with seasonal fruit such as apples, cranberries, pears, etc!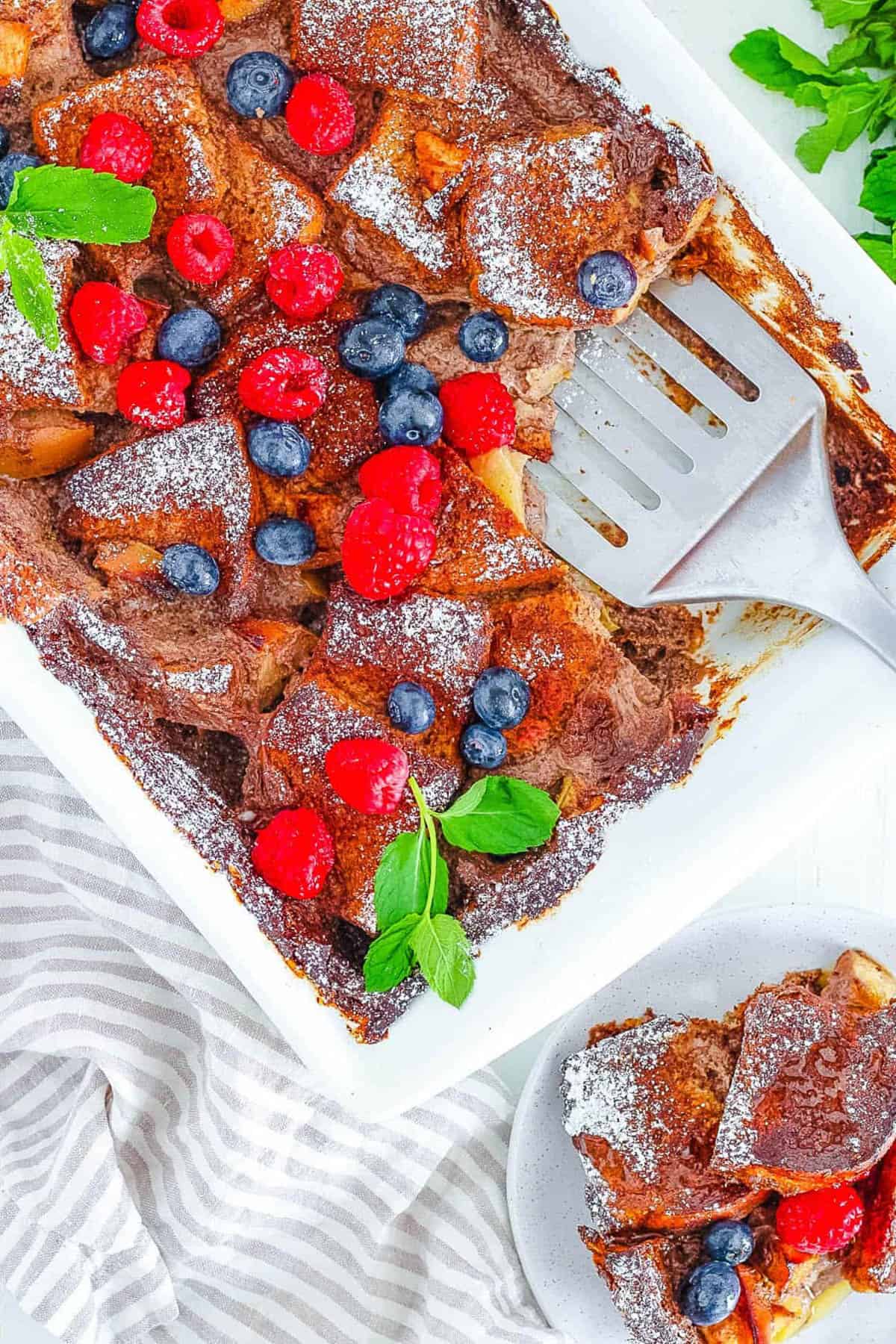 Chewy banana breakfast cookies are great for whenever you need something light and quick. Make a big batch and store in an airtight container to enjoy all week long!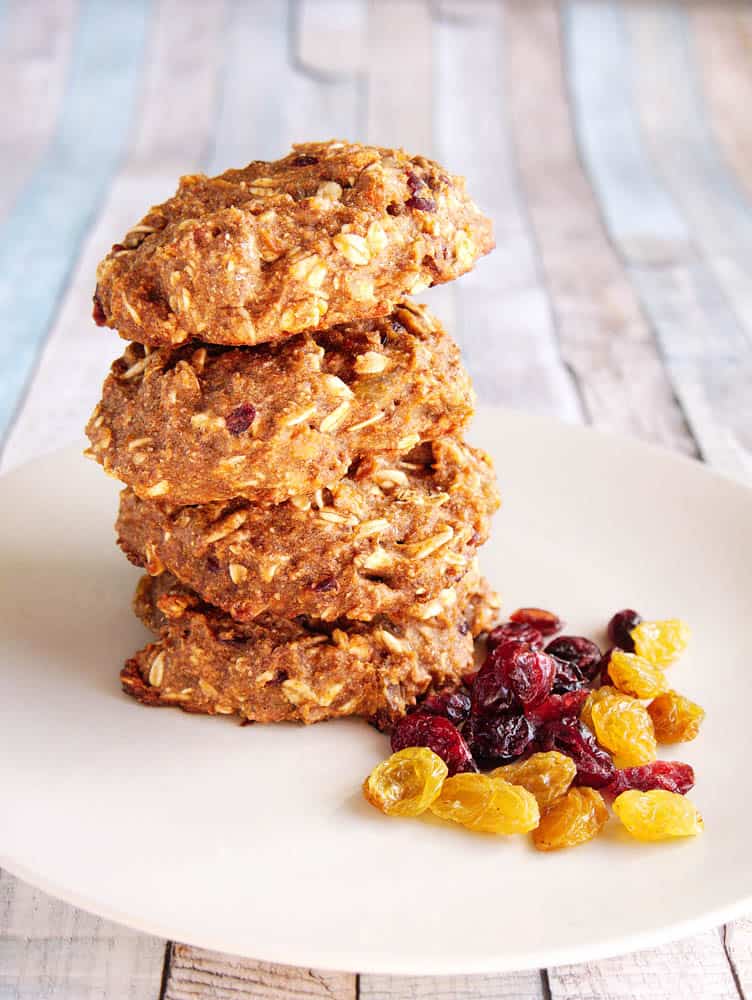 Chocolate chips and bananas are perfect together. Wouldn't you agree? These soft and sweet muffins are tasty and great for chocolate lovers out there. Use vegan butter, a flax egg, and plant based milk to make this recipe vegan.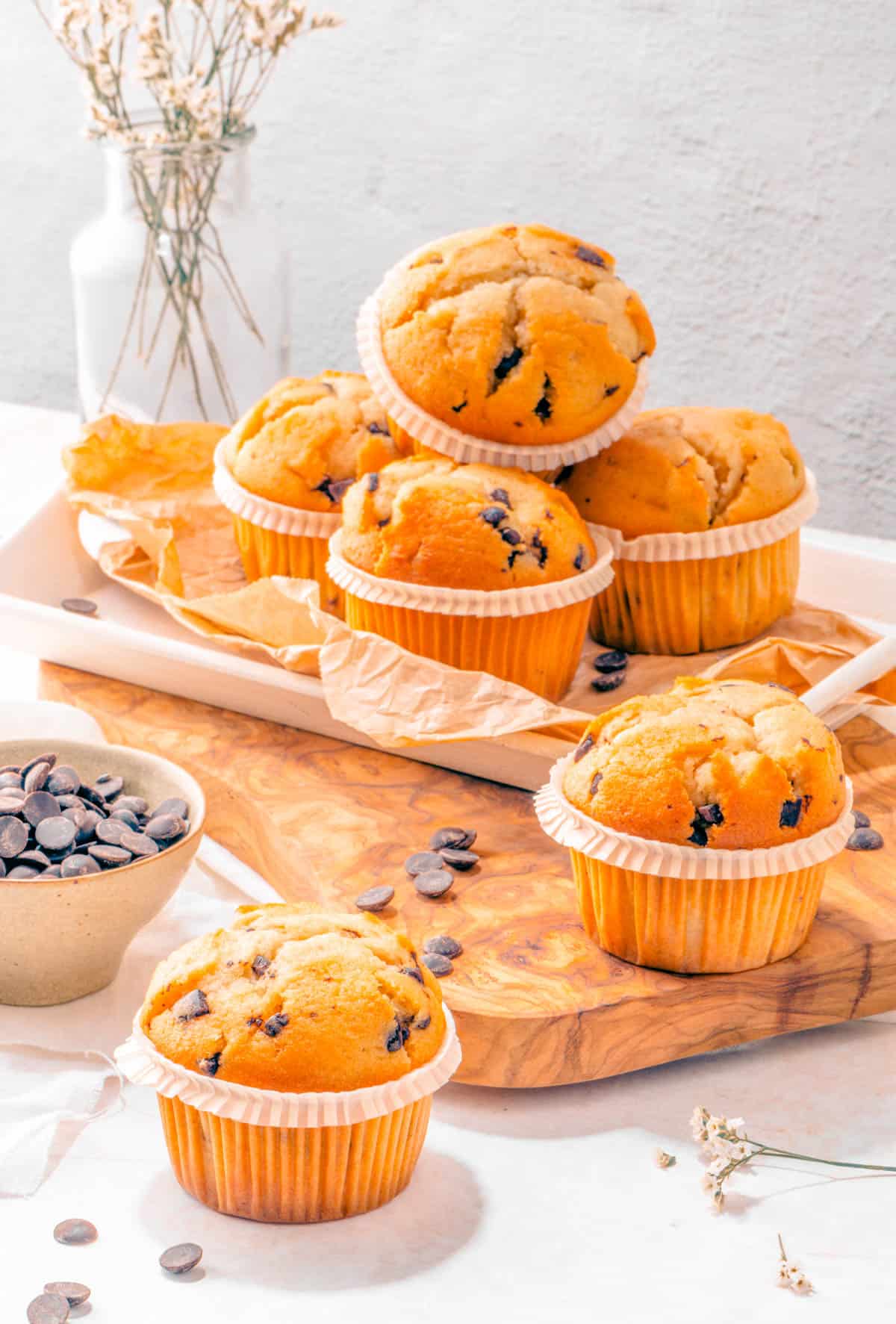 Crunchy and easy, this easy homemade granola recipe is one of those easy breakfast ideas you will keep coming back to! Serve it with any plant-based milk or yogurt for a balanced snack, or top some vegan ice cream with it for dessert!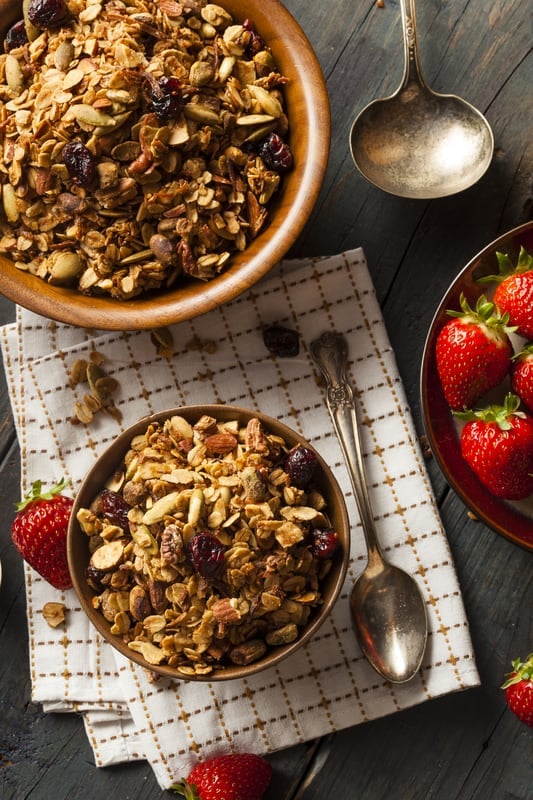 These crunchy vegan graham crackers are so easy to make! I love to dip them in peanut butter or other types of delicious treats when I'm feeling a little hungry for a snack in the morning. The kids will love them!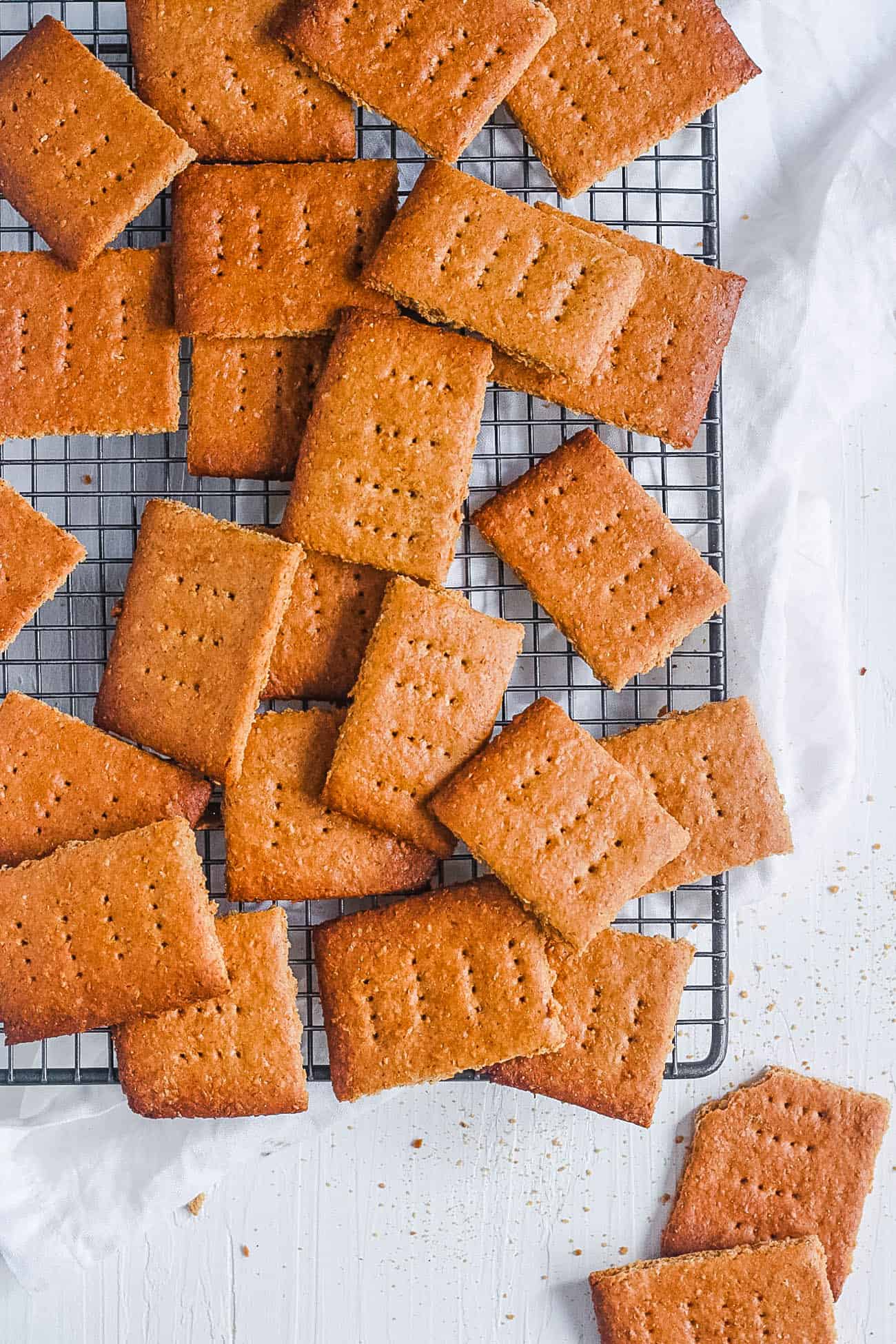 This vegan banana bread is one of my favorite healthy vegan breakfast recipes! Perfectly sweet, moist, fluffy, and soft, you will love this bread with your favorite vegan butter and a glass of plant-based milk.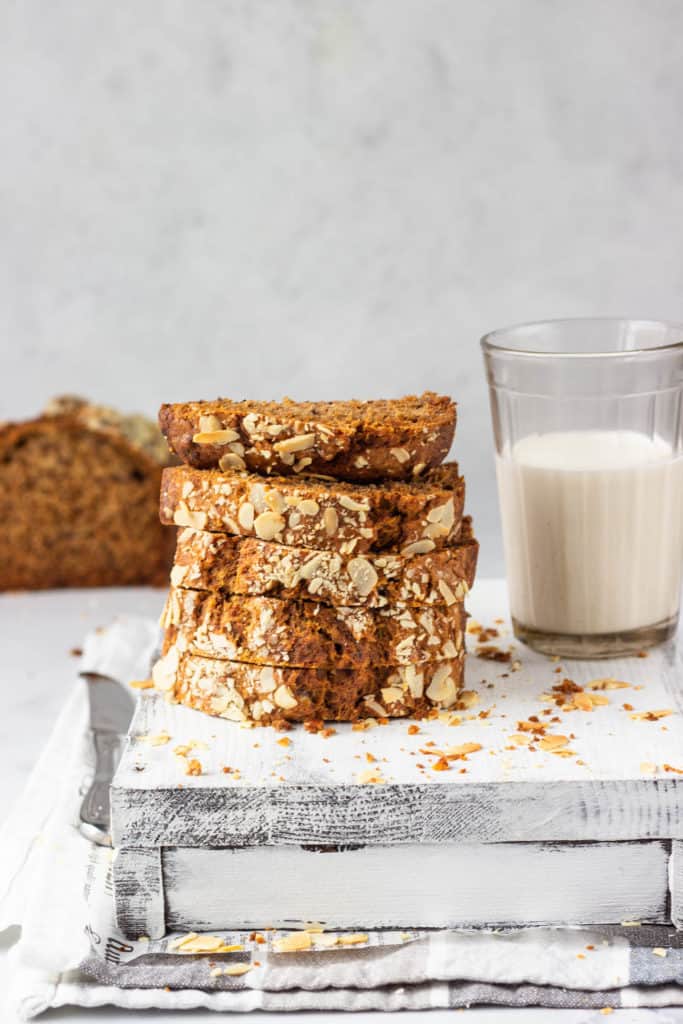 Mini bundt cakes are fun and classic for breakfast or brunch. Enjoy with tea, coffee, or a smoothie!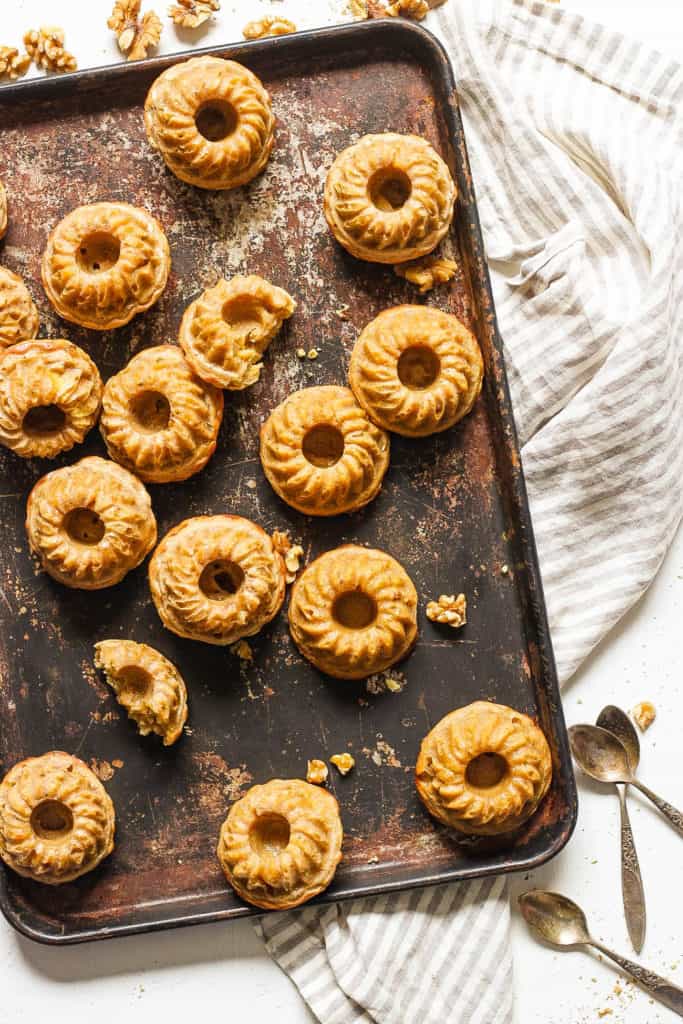 Oatmeal is filling and a great source of protein. These healthy pancakes are packed with whole grains and will keep you full for hours! Use maple syrup instead of honey, and plant based milk to make these into vegan pancakes!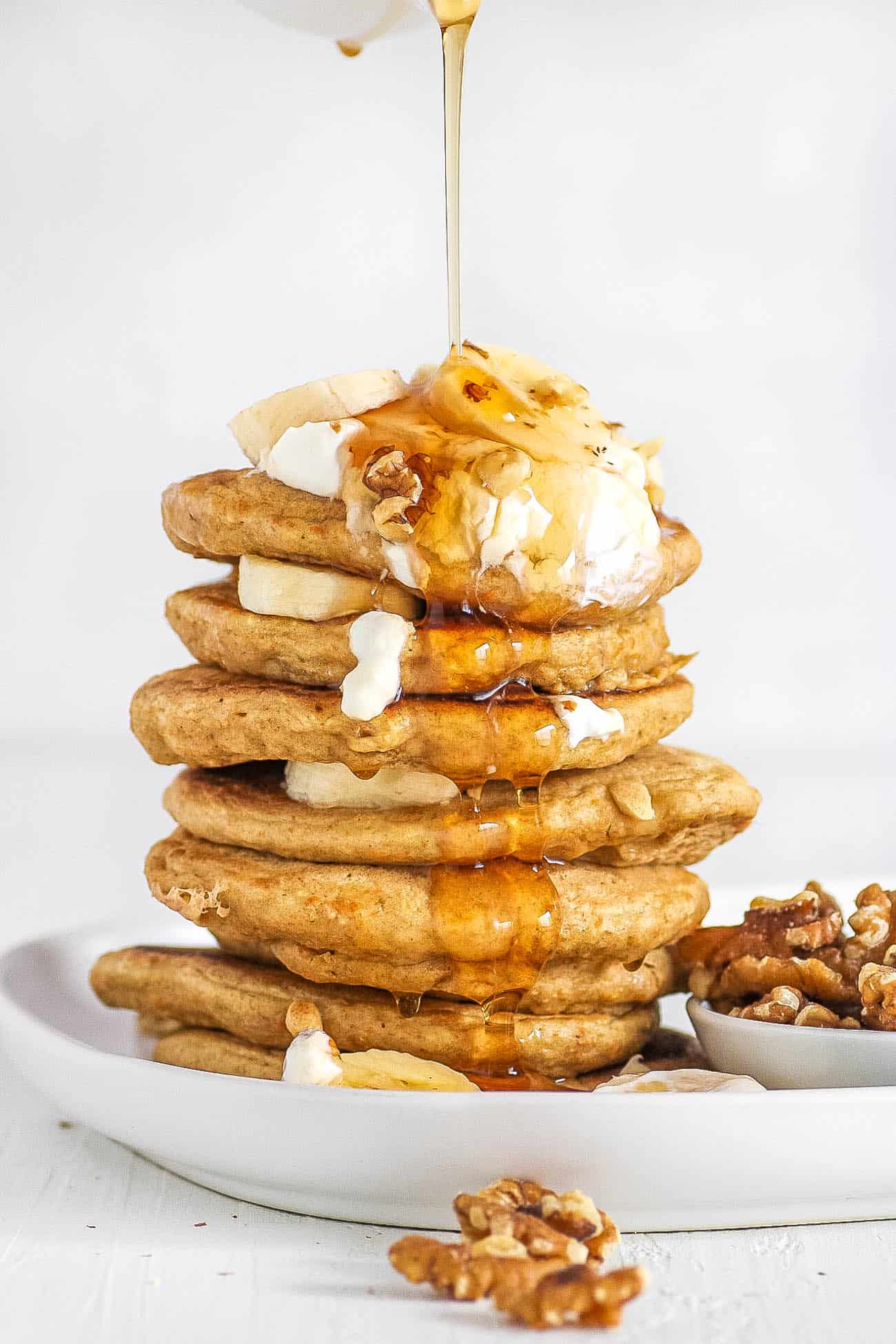 Sweet and warm applesauce made in the pressure cooker is the perfect way to use up leftover apples. Applesauce is light, flavorful, and naturally sweet!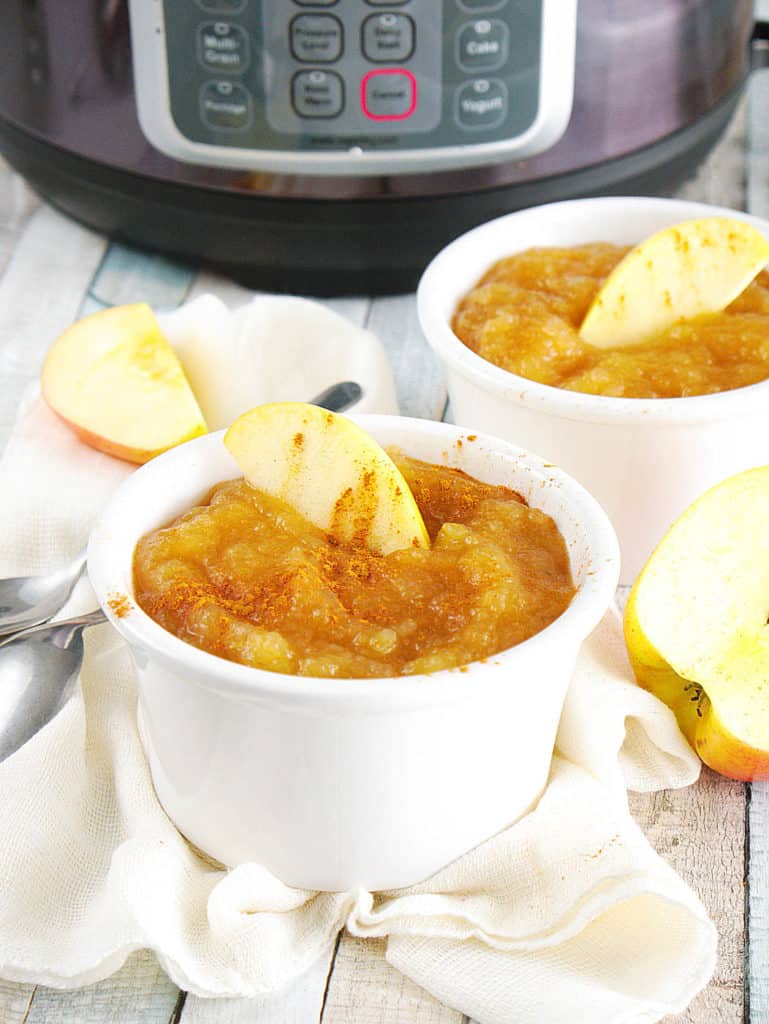 Soft and sweet cinnamon muffins are easy to make and filled with tart raspberry jelly. Rich and delicious!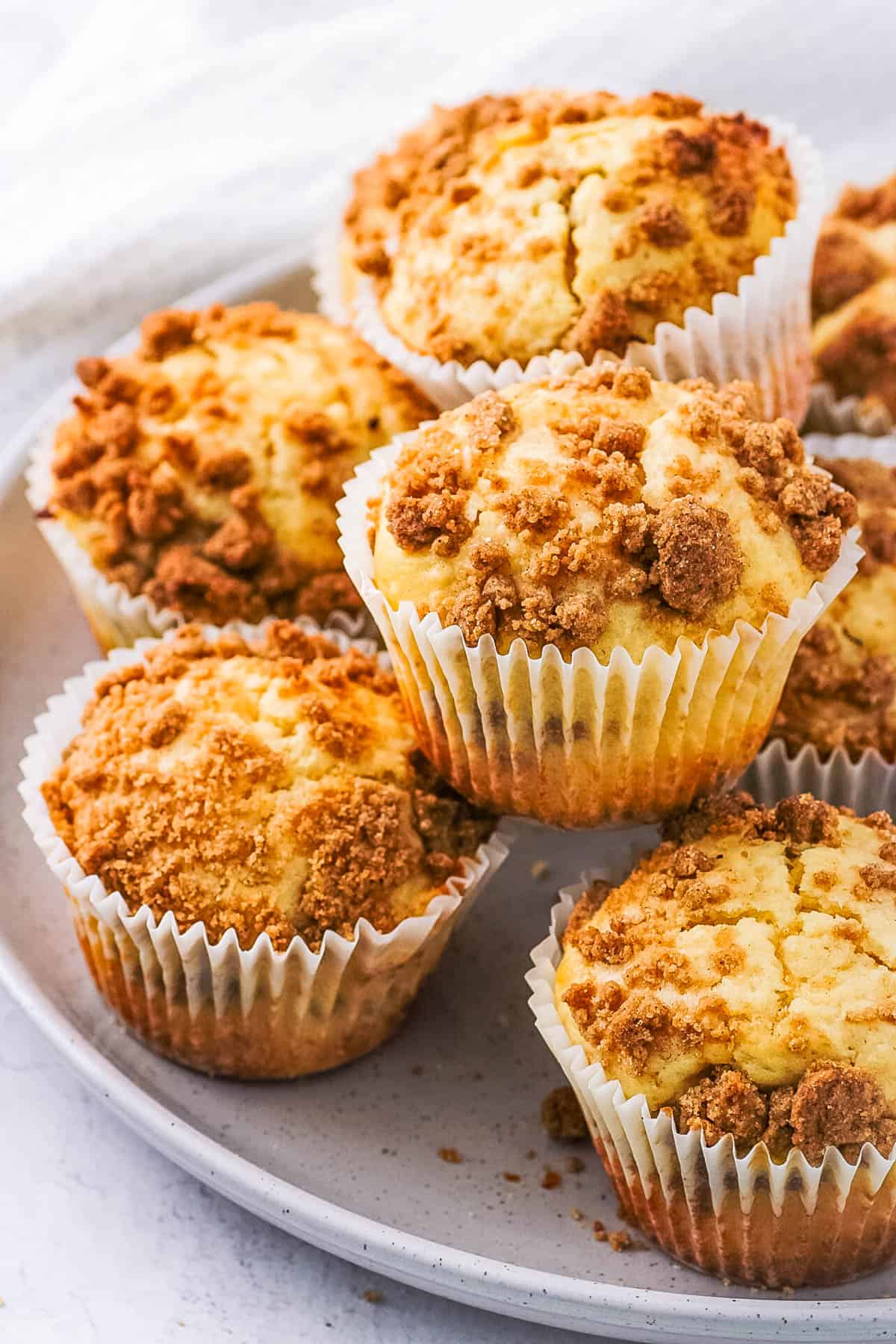 Crunchy and creamy at the same time, this Greek parfait is a great option for whenever you just love yogurt and want it all the time. Make a batch of these to keep in the fridge for a few days for a quick breakfast option on the go! Substitute with coconut yogurt to make it vegan!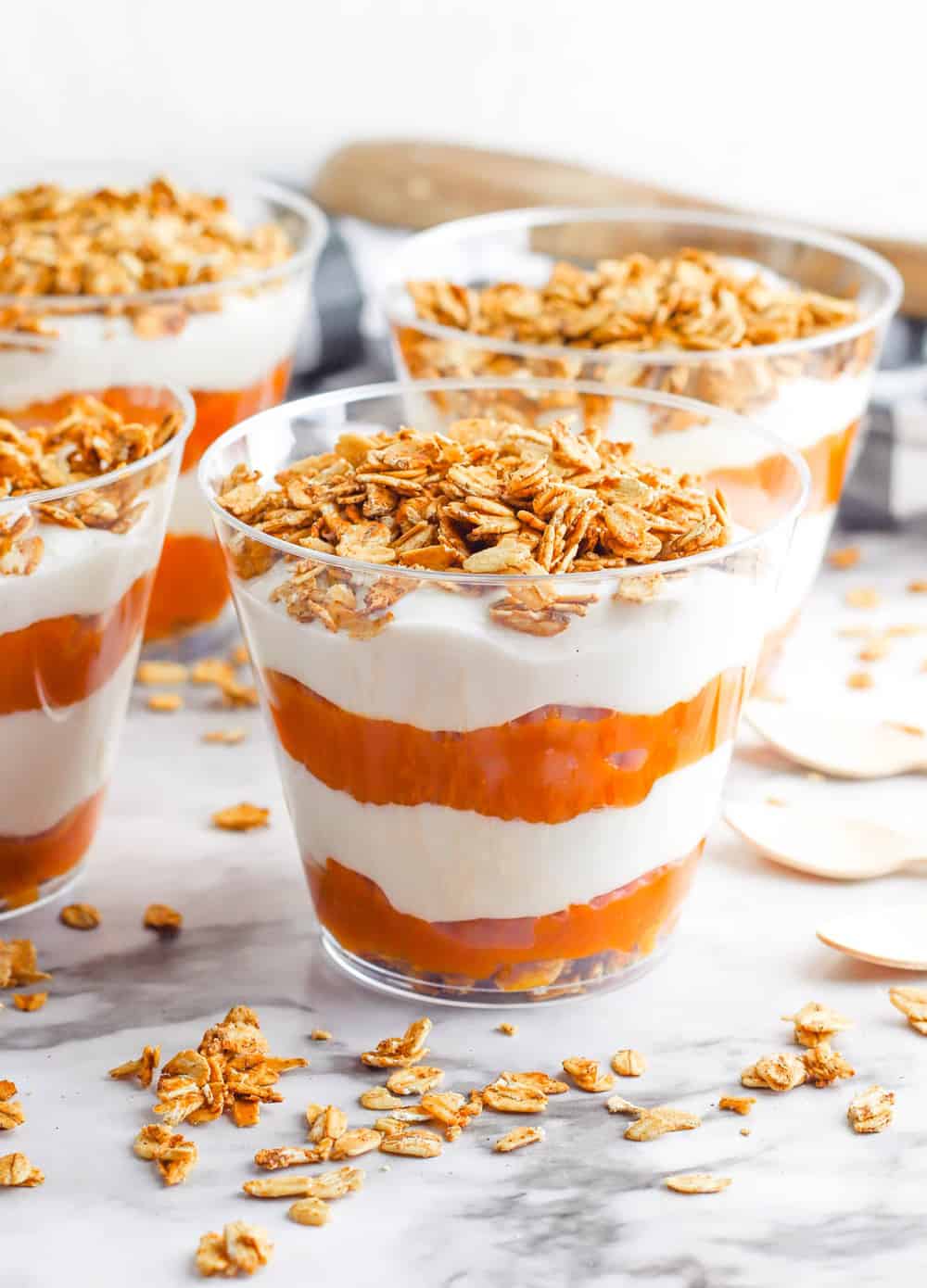 Apple and cinnamon are perfect. Use any kind of apples to make sure you create the best pancakes out there.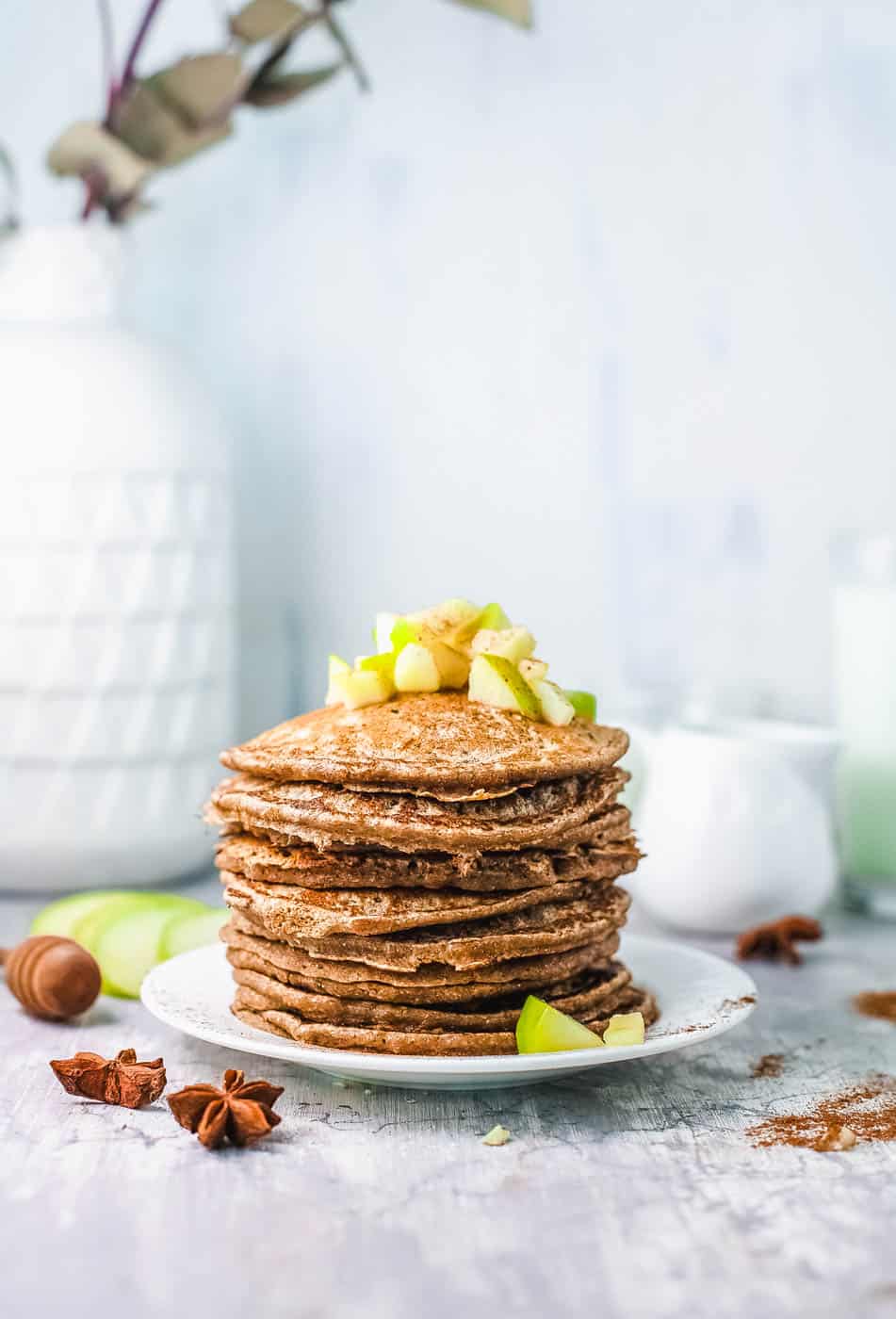 These are the best muffins I've ever had! Rich with cinnamon flavors and soft textures, these sweet muffins are so good and you will want to eat the whole pan!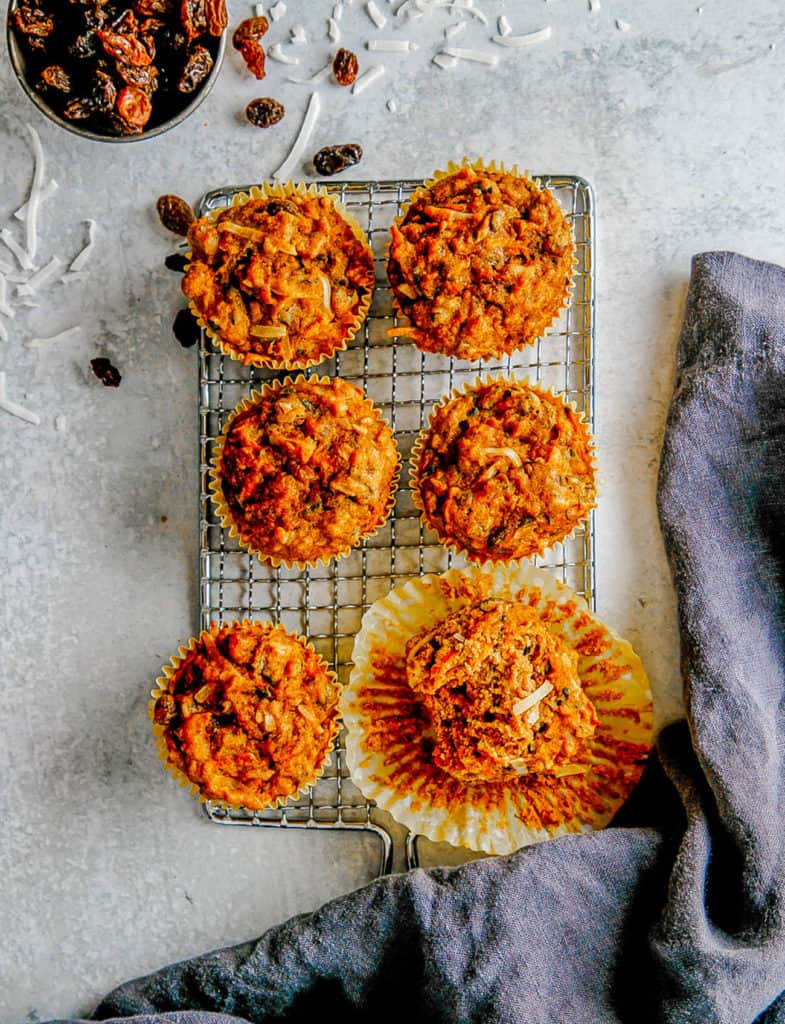 Enjoy these oatmeal raisin cookies before a workout or your morning run. You will love the sweet flavors of these oatmeal raisin cookies!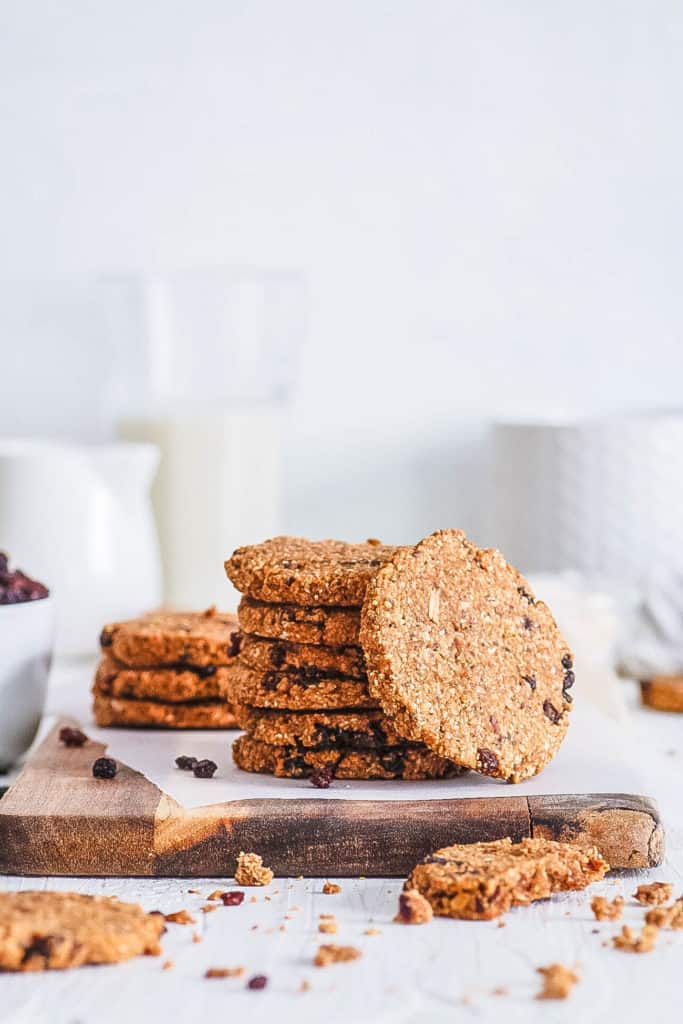 Delicious Smoothies
This green and chilled broccoli smoothie is full of antioxidants and fiber! Enjoy this whole food plant based smoothie in the morning by itself or with your other favorite breakfast items. Thanks to the combination of fruit, and no added sugar, you can enjoy this sweet treat completely guilt-free!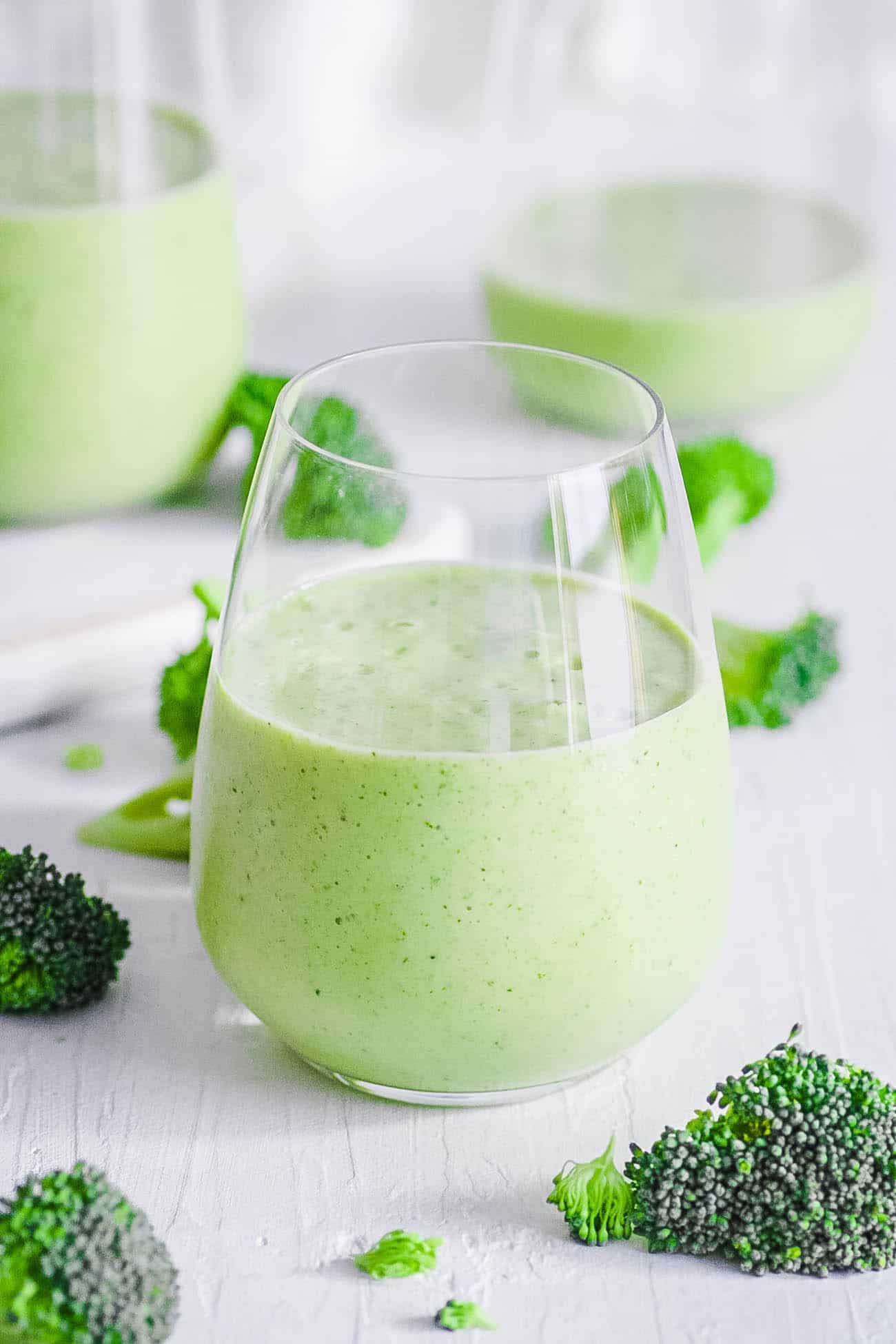 Pumpkin, cinnamon, coconut, cranberries… Mmm. This breakfast smoothie is a great twist on traditional smoothies! Top it with extra nuts if you prefer.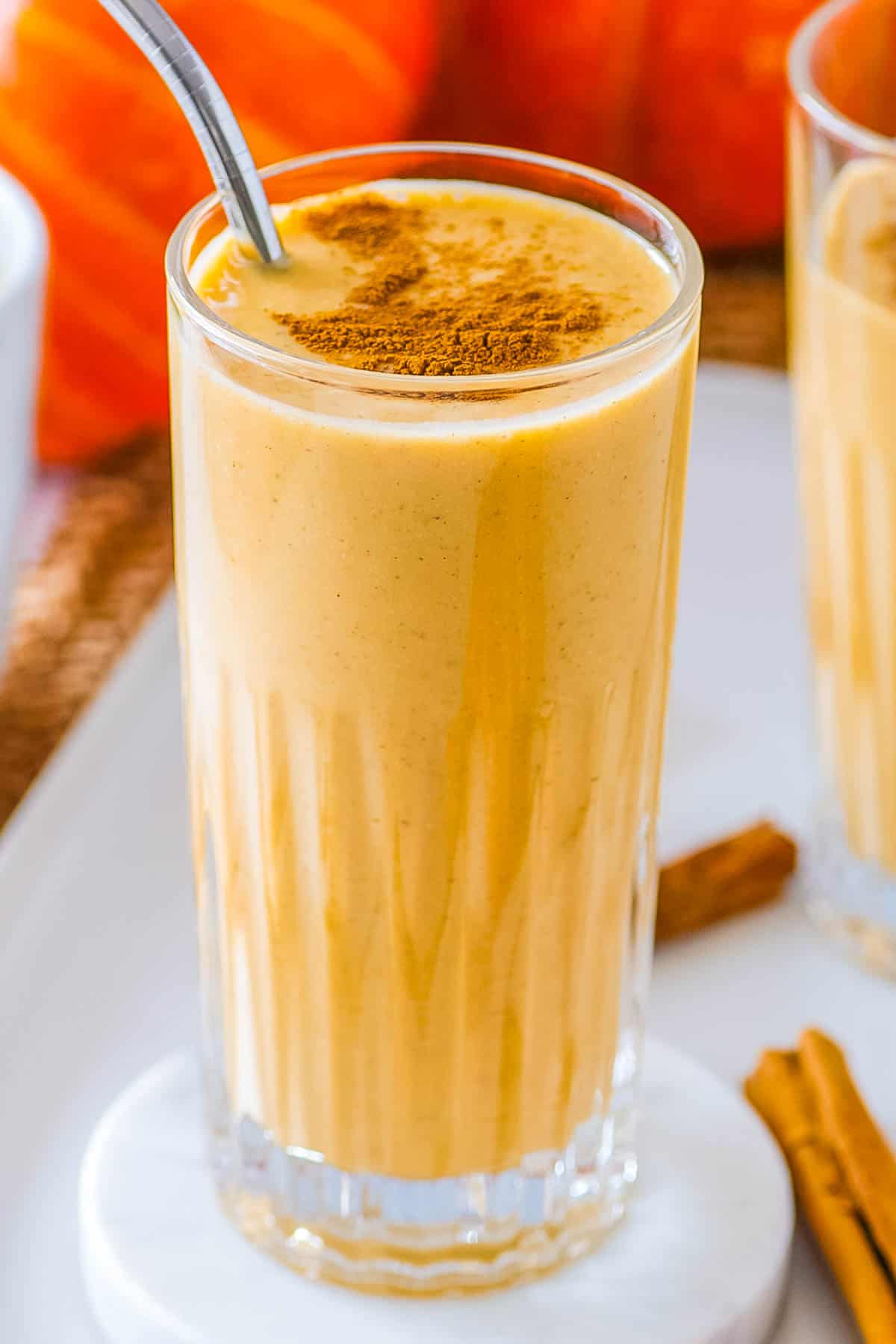 This smoothie is naturally sweet and full of healthy fiber. Made with mixed berries such as strawberries, raspberries, blackberries, and more, it's an easy way to get your daily dose of antioxidants and nutrients!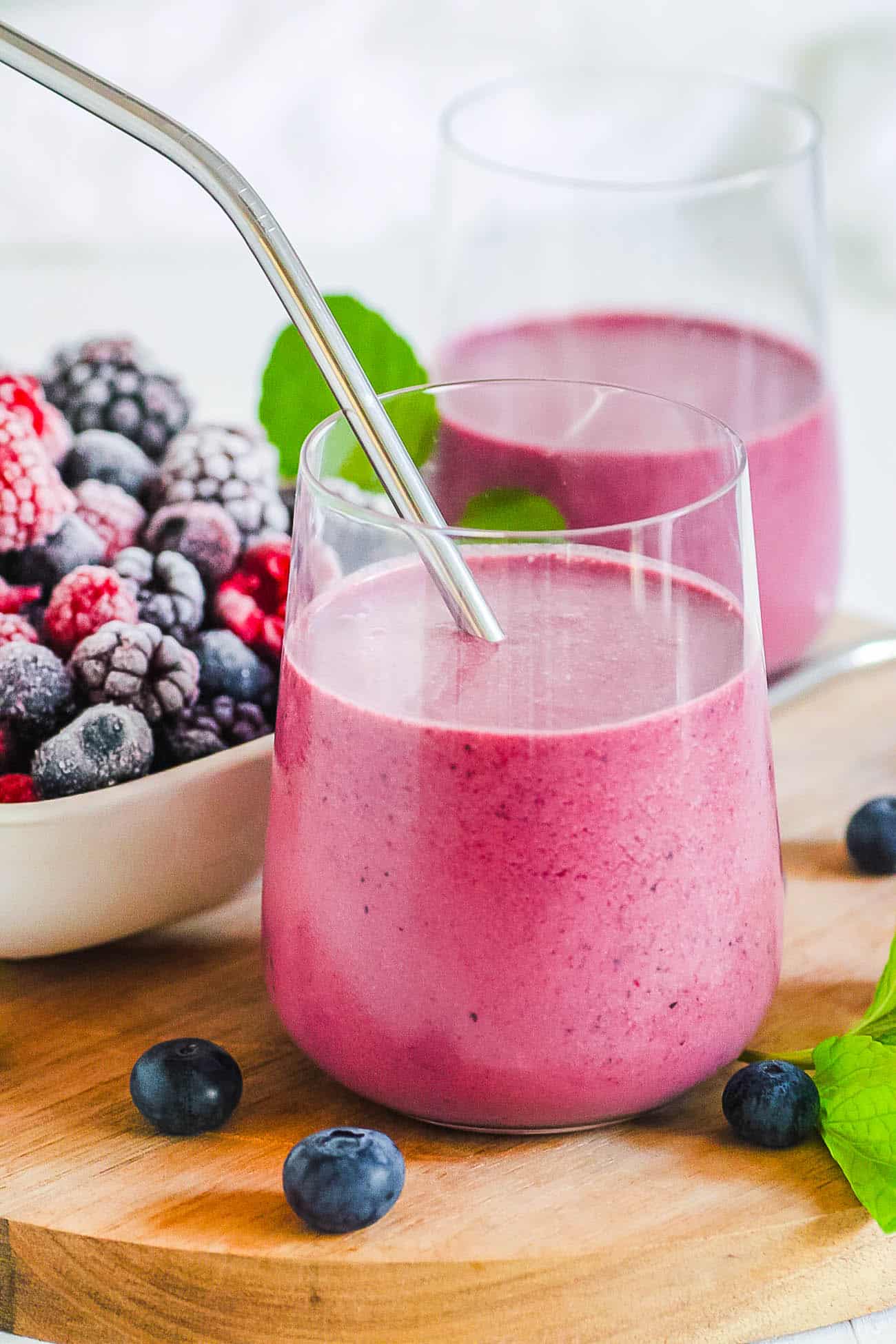 This tropical smoothie is bright and creamy! Enjoy this creamy beverage whenever you want extra tropical flavors.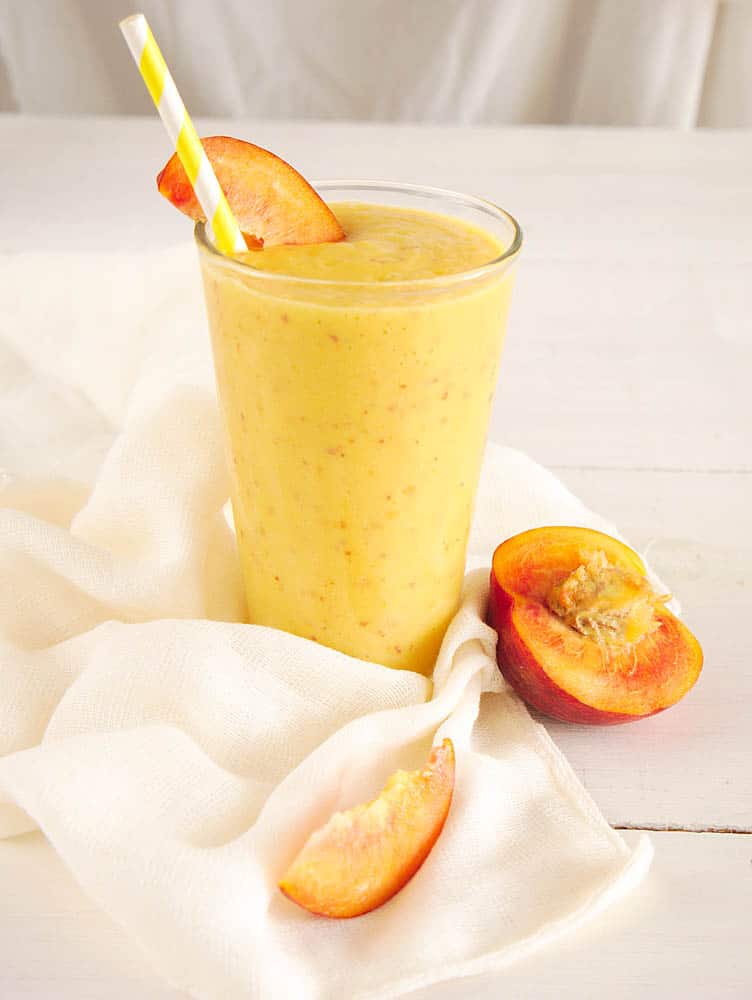 Strawberry and banana is the perfect combo! Sweet and creamy, this smoothie is great for breakfast or a snack. Use frozen or fresh fruit!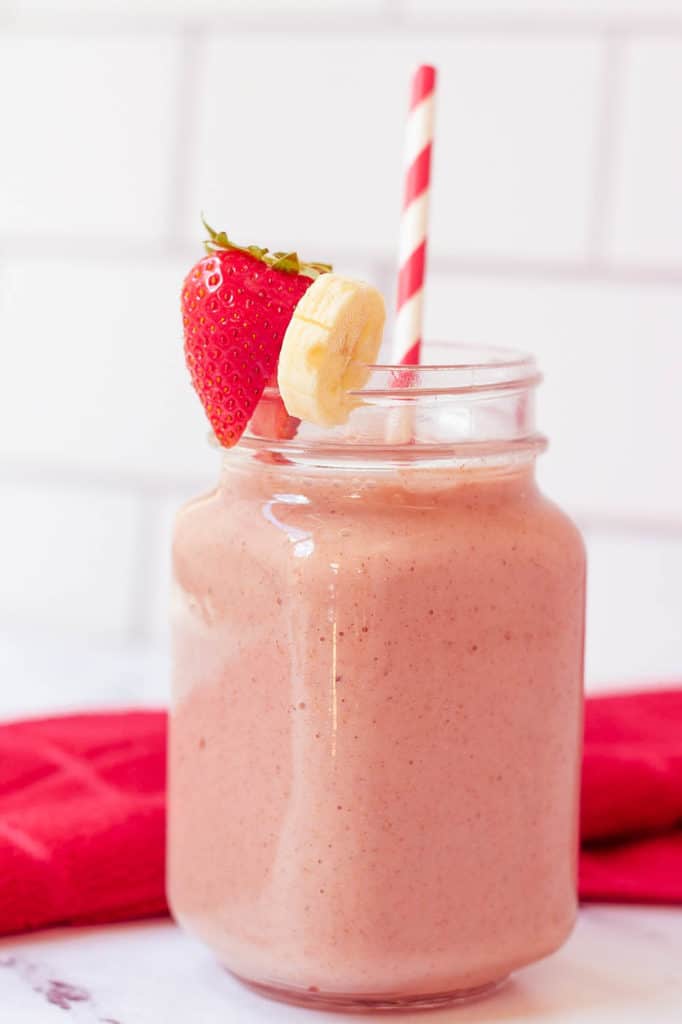 This is a great way to increase your leafy greens! Enjoy this healthy plant based green smoothie whenever you want an extra boost of fiber, vitamins and nutrients to start your day.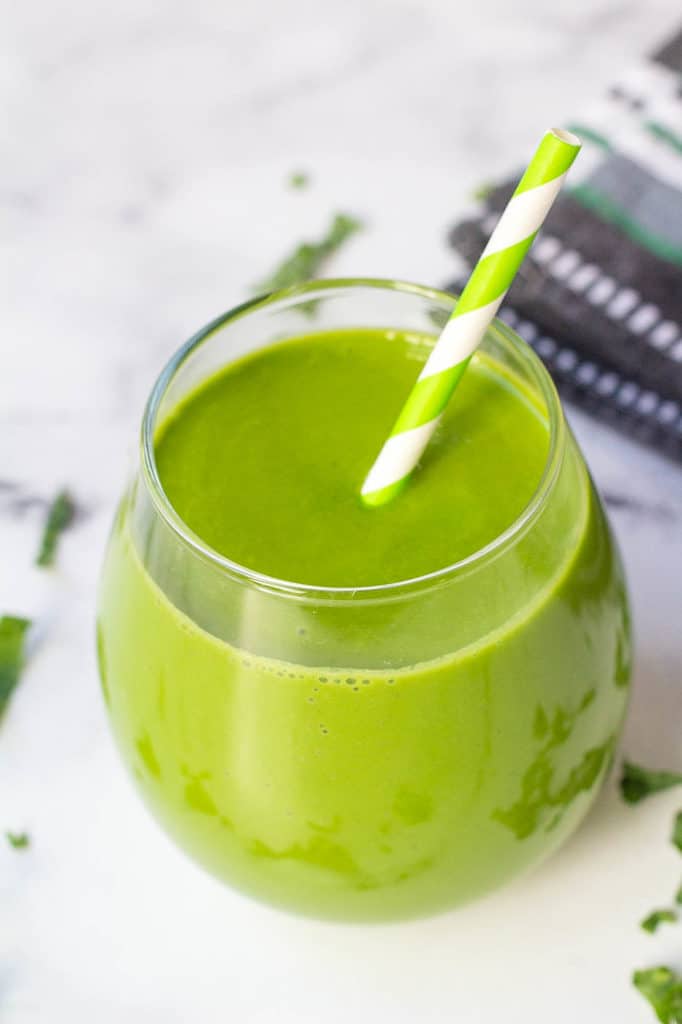 Healthy Oatmeal Recipes
Fluffy, creamy, and flavorful, this warm quinoa oatmeal is a great gluten-free option for breakfast. Top with bananas and blueberries for the perfect first meal of the day!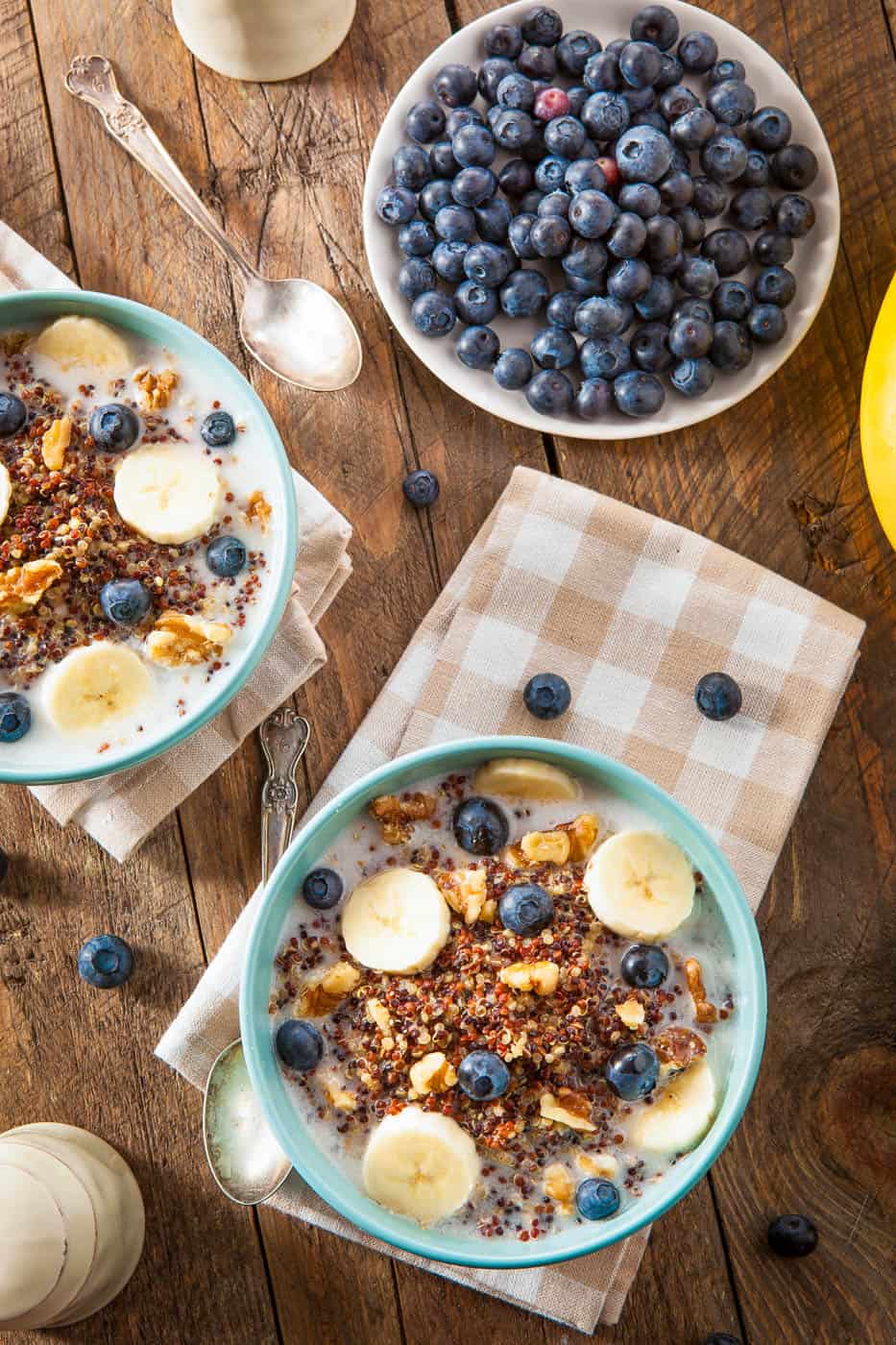 Oatmeal of all kinds makes for a great vegan breakfast option. Gluten-free and rich in chocolate, this creamy oatmeal is a dream! Add peanut butter for an extra level of flavor.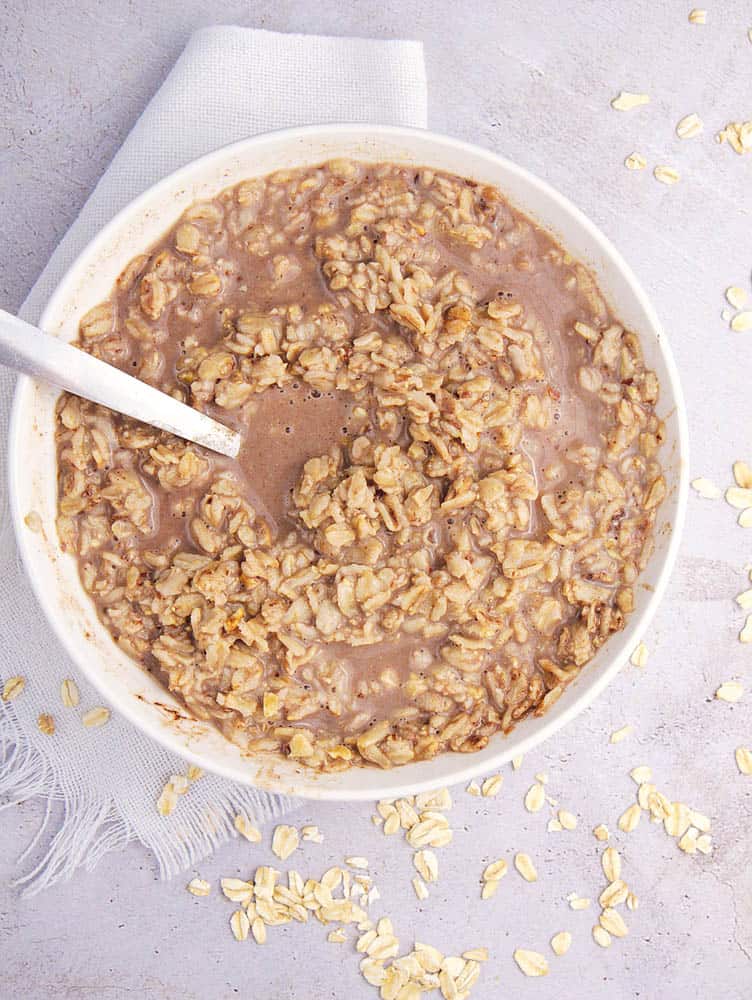 Just like pumpkin pie, this spiced sweet oatmeal is perfect for whenever you can't stop thinking about pumpkin. Add vegan milk for extra creaminess. Delicious with crunchy nuts and fresh berries!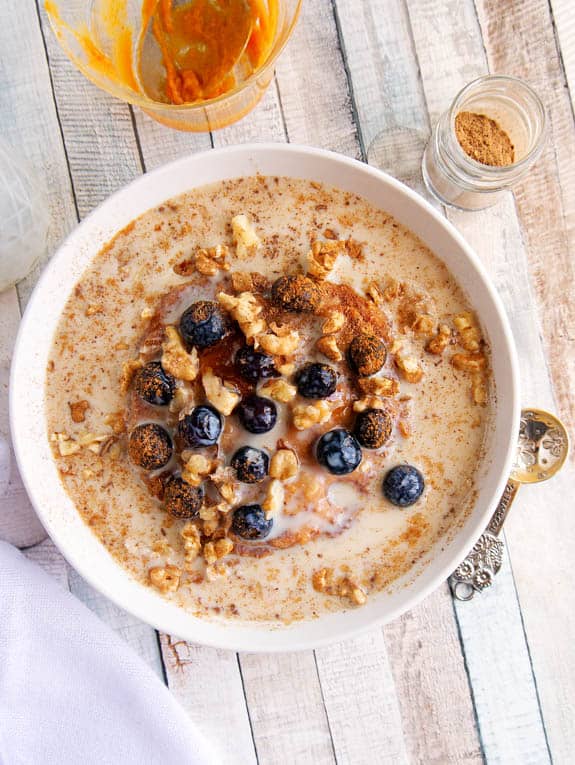 Creamy and spicy, this warm oatmeal recipe is inspired by traditional Indian food and contains the perfect amount of aromatic spices. Saffron, nutmeg, and cinnamon. What is there not to love?!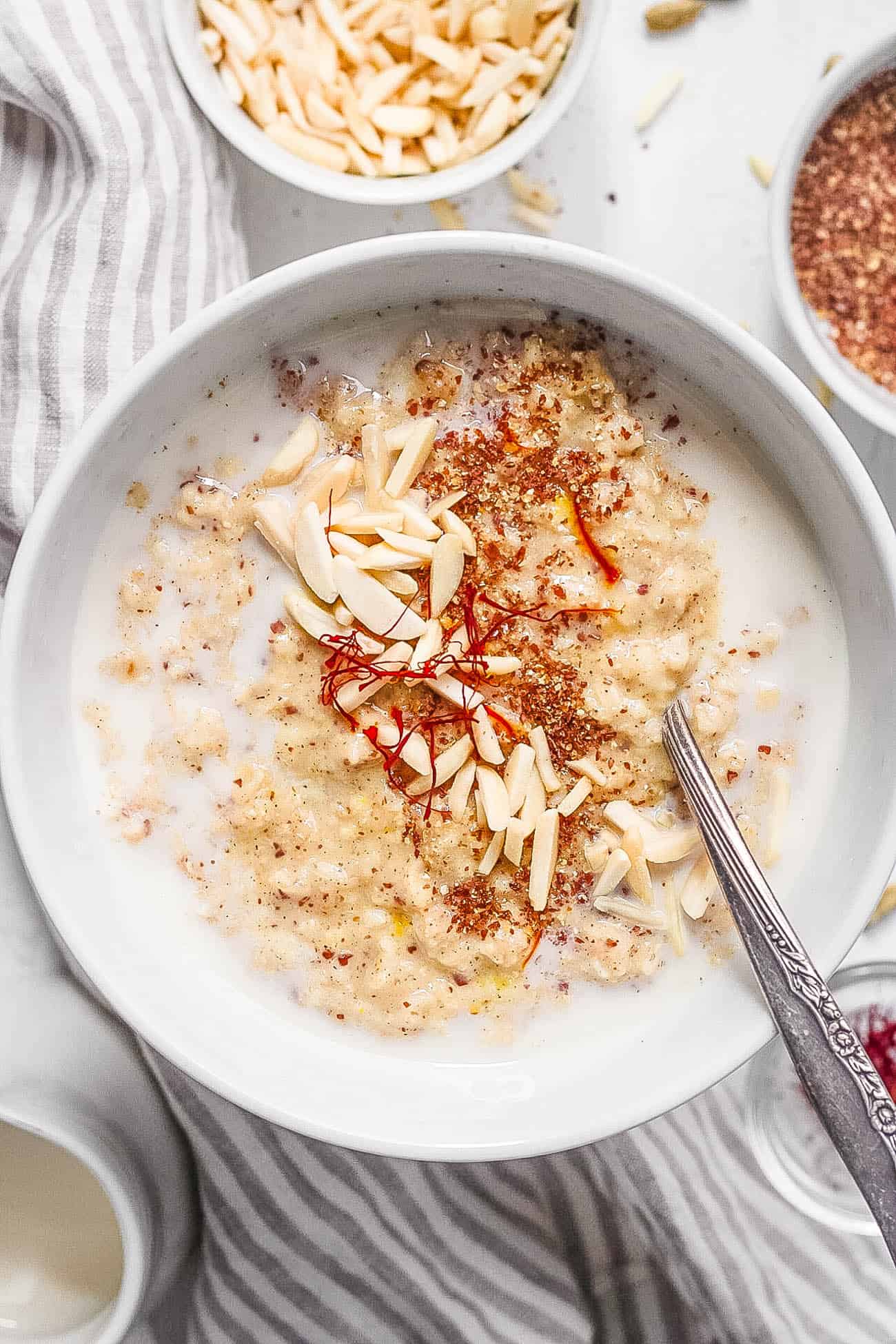 This creamy and sweet oatmeal recipe is a match for almost anyone! If you love strawberries, you will love this creamy oatmeal.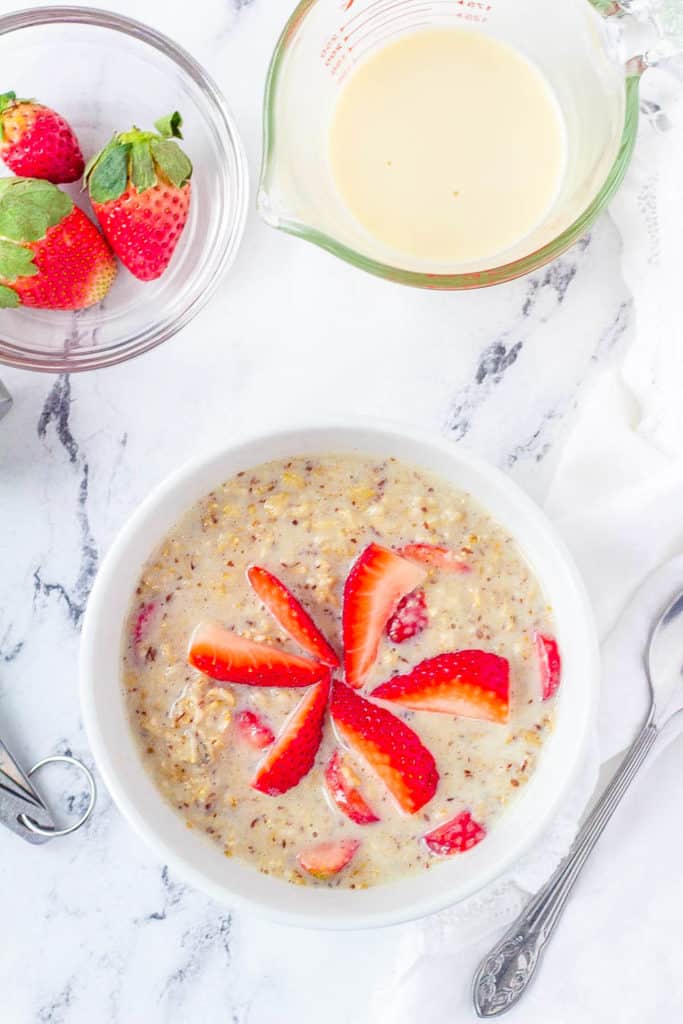 Easy overnight oats are a great option for breakfast whenever you just need to grab breakfast and leave the house or get to work. Prepare these oats the night before for an easy breakfast!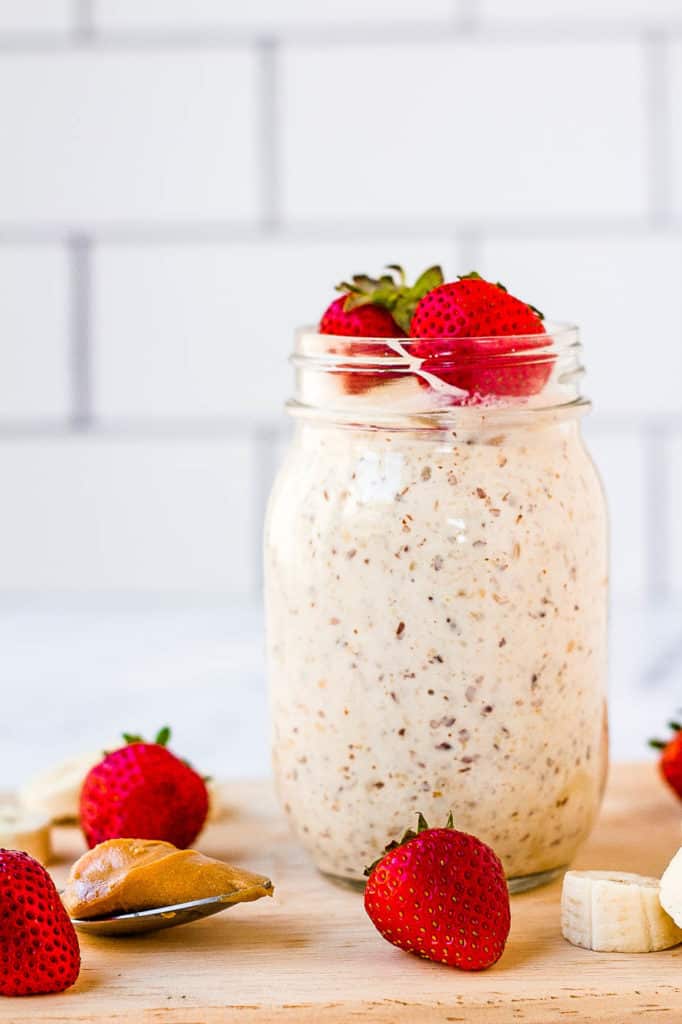 Classic flavors of sweet banana bread encompass this oatmeal recipe. Perfect served either warm or chilled!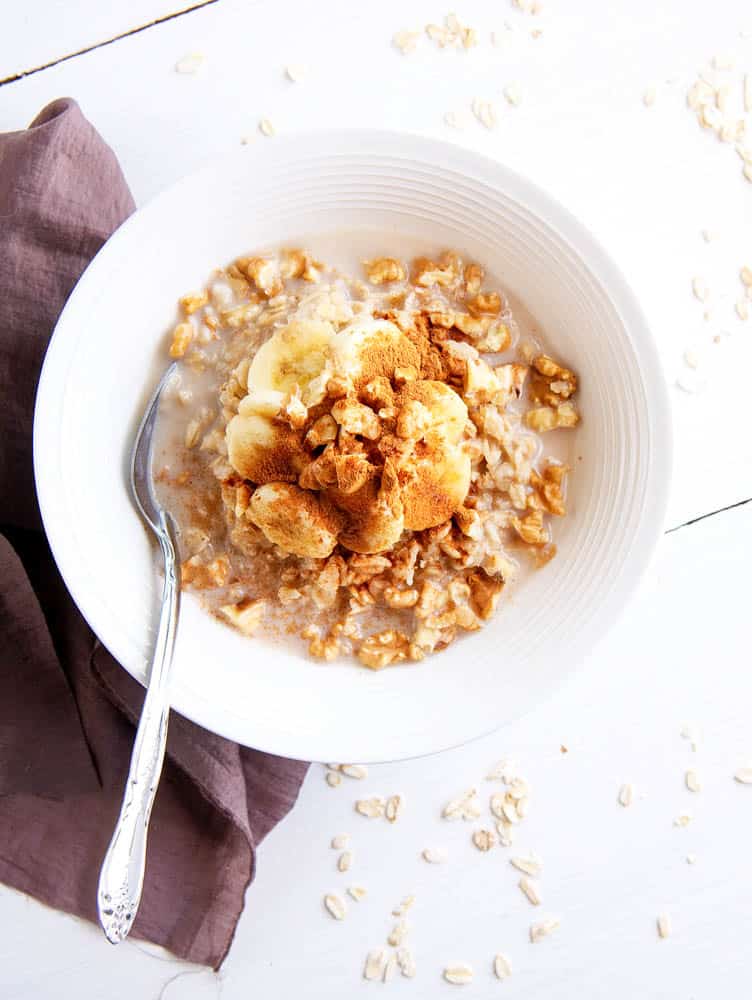 Vegan-baked oatmeal is a great option for breakfast because it lasts for a few days and is easy to customize. Switch up the fruits for different flavors and textures. I like to use all kinds of things like bananas, apples, raspberries, strawberries, blueberries, and more. This is one of the best vegan breakfast recipes ever – super satisfying and kid friendly too!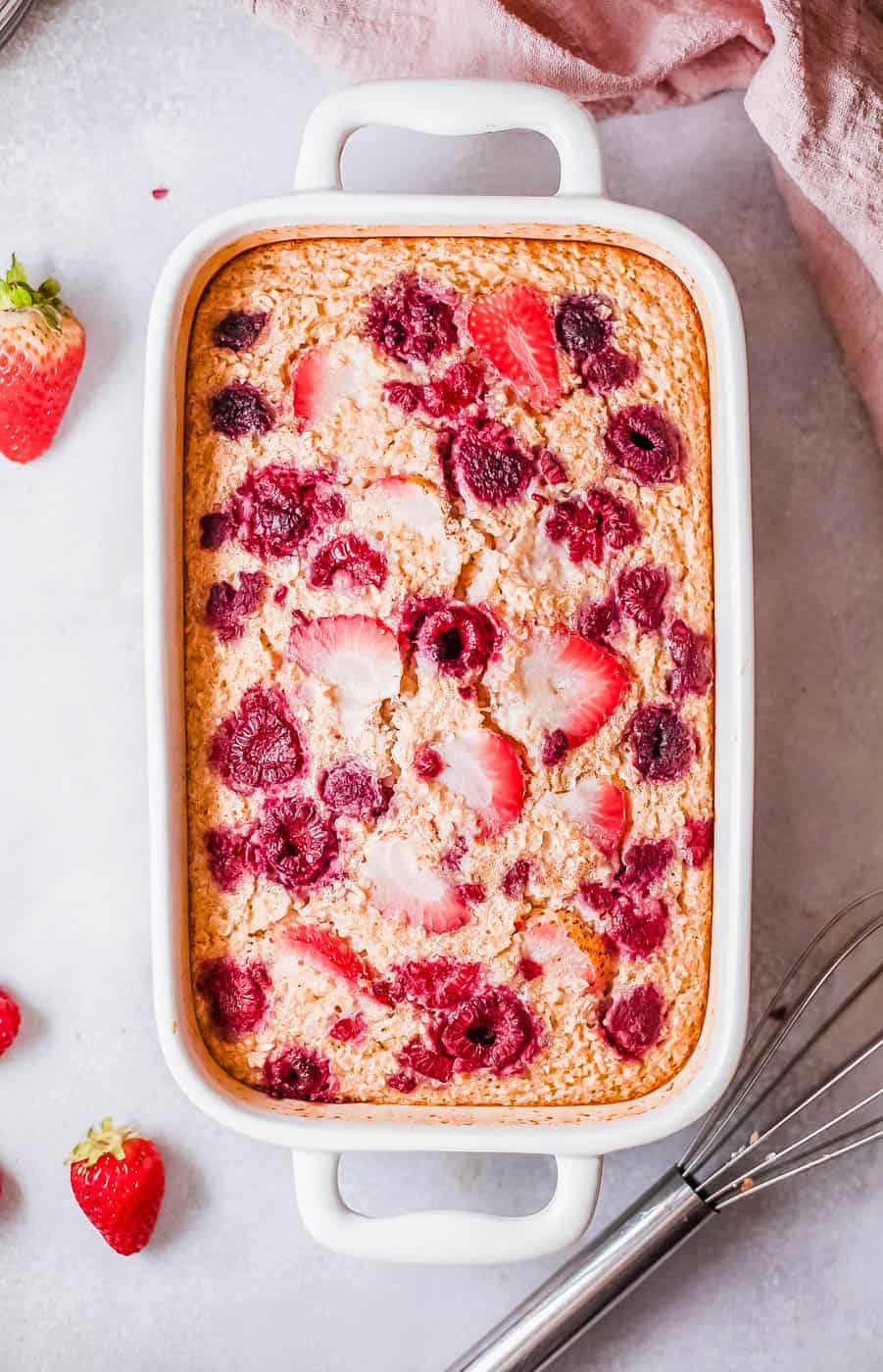 FAQs
Can you eat eggs on a plant based diet?
Typically, plant based is considered a vegan diet, although some use plant based to describe a vegetarian diet. Since eggs come from chickens, they are an animal product, and wouldn't be allowed on a vegan diet.
Are Vegan Breakfast Recipes Healthy?
Absolutely! All of the vegan recipes you see here are high in protein and fiber, and are balanced with a variety of vitamins and minerals. They are also lower in calories than traditional breakfast recipes.

If you're looking for high protein options, I recommend the scrambles, omelettes, and smoothies or oatmeal (which you can add protein powder into).

If you need ingredients high in iron, go for all of the seeds (chia, hemp, etc), and add them to smoothies, oatmeal, etc. For a vegan friendly B12 add in, use nutritional yeast – it's great for savory recipes!
What do vegans not eat?
All animal products are off limits on a vegan diet. This includes: meat, poultry, fish, dairy (milk, cheese, yogurt, butter, ghee), eggs, honey, and mayo.
How do you make a vegan friendly breakfast recipe?
Here are a few easy swaps to turn any recipe into a vegan dish:
1) Swap out the milk for your favorite plant based milk
2) Use tofu or chickpea flour instead of eggs in scrambles and omelettes
3) Use flax eggs or chia eggs instead of eggs in baked goods, pancakes or french toast
4) Use vegan butter, coconut oil or olive oil instead of butter
5) Use maple syrup instead of honey
6) Swap vegan yogurt for regular yogurt
I hope you found this guide to easy vegan breakfast recipes helpful!
If you try any of these recipes, then please rate it and let me know how it turned out in the comments below – I respond to every message I get! You can also FOLLOW ME on FACEBOOK, TWITTER, INSTAGRAM, and PINTEREST to see more delicious, healthy, family-friendly food!
10 responses to "48 Plant Based Breakfast Ideas"