A Healthier Way to Detox, and a Green Smoothie Recipe!
This post may contain affiliate links. Please read my disclosure.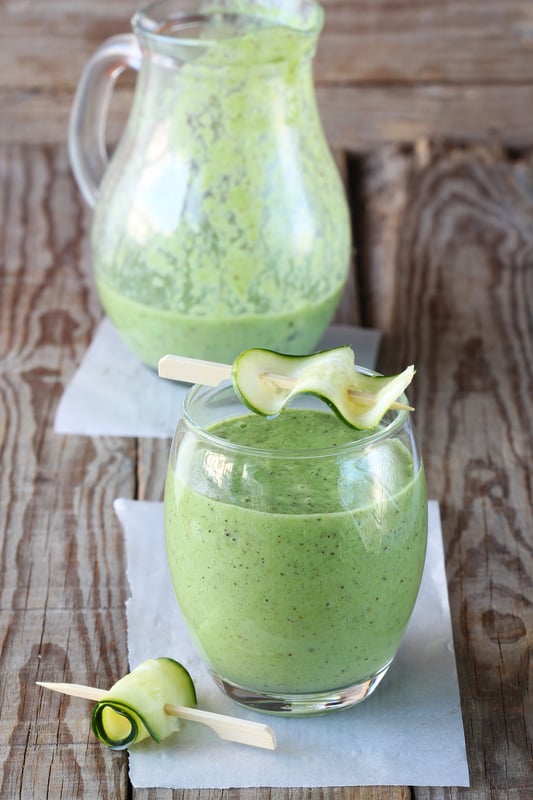 Can I just say that after last night's stressful, nail-biter of a Superbowl, I could definitely use a mental and physical detox today!
I'm a Bay Area girl, so obviously I was sad that the Niners lost. It was such a great comeback – and they were so close! We were in SF watching the game with some friends and after it was over, the streets of SF were eerily quiet.
The superbowl party we went to was still fun – we had a TON of delicious food (made by our awesome friends who hosted) like Veggie Chili, a Schwarma Station, Homemade cookies, wine and beer, and so much more.
We ate and ate, cheered and yelled at the TV, and ate some more.
We went to bed late, and as I woke up this morning I thought, "I could use something refreshing today." and "I need to detox my mind."
So in honor of starting fresh, post-Superbowl party, here are a few of my quick detox tips and a green smoothie recipe to start off your week 🙂
10 Quick Tips to Detox: Mentally and Physically
Eat mostly plants (as Michael Pollan would say) and try going vegetarian for the day or the week (or stick to smaller portions of lean meat)
Eat organic foods (non-GMO, pesticide-free)
Try my 7 Day Plan for Clean Eating
Avoid packaged food products (which often contain toxic substances like artificial colors and preservatives)
Avoid secondhand smoke, and (while this is a longer term effort, that requires significant commitment) try to quit smoking
Drink plenty of water
Exercise! The best way to detox/get rid of toxins in your body is to sweat them out
Take deep breaths (inhale for 4 seconds, exhale for 6 seconds)
Try sitting still, in a quiet room, with your eyes closed for 3-5 minutes before you go to bed: this is a light form of meditation that can make it easier for you to let go of everything that happened during the day before you go to sleep (and try to get 7 hours of sleep at least every night!)
Drink this green smoothie recipe every morning as part of your breakfast: it will rejuvenate and energize you for the day. You can enjoy it for breakfast or with a green salad and some protein at lunch – make it a green meal!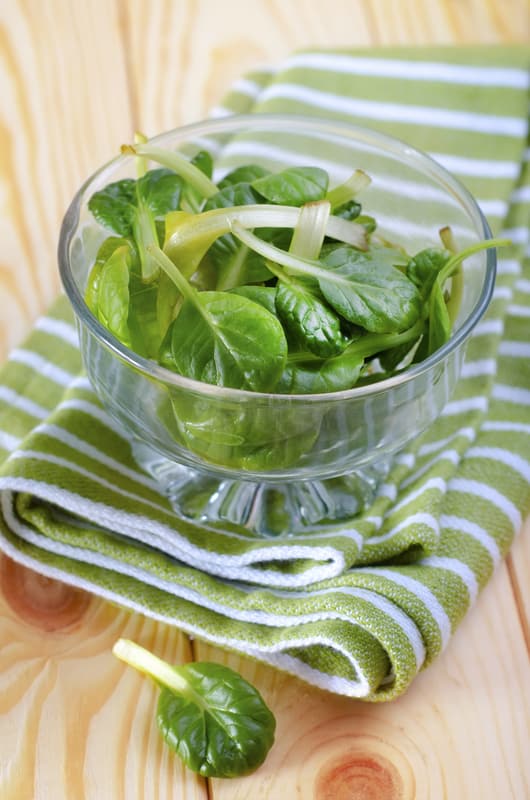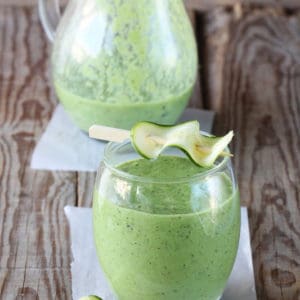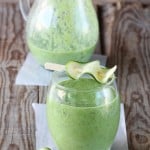 Print Recipe
Green Smoothie Recipe
Start fresh this morning with a delicious green smoothie. Fruit adds some sweetness to cover the greens but still gives you the nutrient boost.
Ingredients
4

leaves

of kale

1-2 cups chopped

1

small apple

1

small pear

1

Tbsp

almond butter

all natural, nothing added

Unsweetened almond milk

4 oz

Water

enough to make the drink smooth

Ice – optional

for serving
Instructions
Put all of the ingredients in a blender – blend until smooth. Drink and enjoy.
Nutrition
Calories:
100
kcal
|
Carbohydrates:
18
g
|
Protein:
1.9
g
|
Fat:
3.5
g
|
Fiber:
4.6
g
26 responses to "A Healthier Way to Detox, and a Green Smoothie Recipe!"