Three Quick and Easy Weeknight Meals in Under 5 Minutes!
This post may contain affiliate links. Please read my disclosure.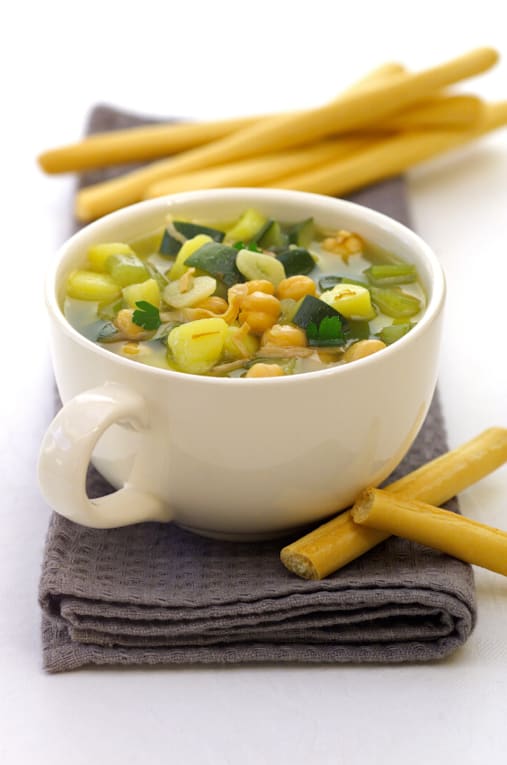 This week is just one of those weeks.
Super busy, super tiring, and zero time to cook.
And on weeknights like this, I often turn to either leftovers or to a few quick and easy, sort-of homemade (mostly home assembled) healthy dinners.
Soups, Salads and Sandwiches are my go-to meals – because it's an easy way to get in a ton of veggies and protein in one-shot. Normally, I don't advocate for eating canned soups on a regular basis (because of the high sodium content), but some Organic, Low-Sodium, All-Natural brands of soup make for an amazing base or one-pot dinner.
Here are three of my favorite, 5 minute healthy recipes for a quick dinner (they also make really great lunches if you're on the go as well!)
Quick Meal #1: Baked Potato with Chili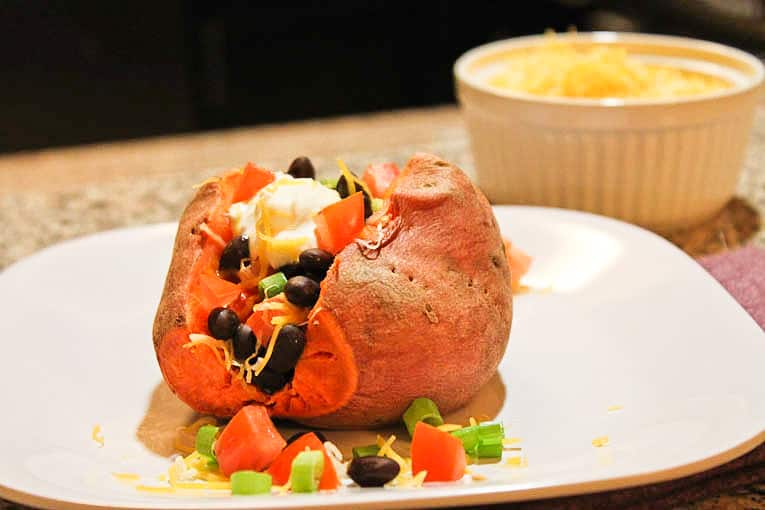 You've got a bunch of options on how to approach this.
You can either make my healthy veggie chili on the weekend, and save it for leftovers (or freeze it in batches for defrosting later), and then – just take a sweet potato, bake it in the microwave, and top it with the chili. It will be delicious! If you don't want to cook the chili yourself, Amy's has a great organic Black Bean Chili that will work just as well. Or, you can just take plain canned black beans (rinsed & drained), chopped tomatoes, green onions, shredded cheese and a dollop of Greek Yogurt – and top the baked sweet potato with anything you like!
Quick Meal #2: Pita Pockets with Healthy Toppings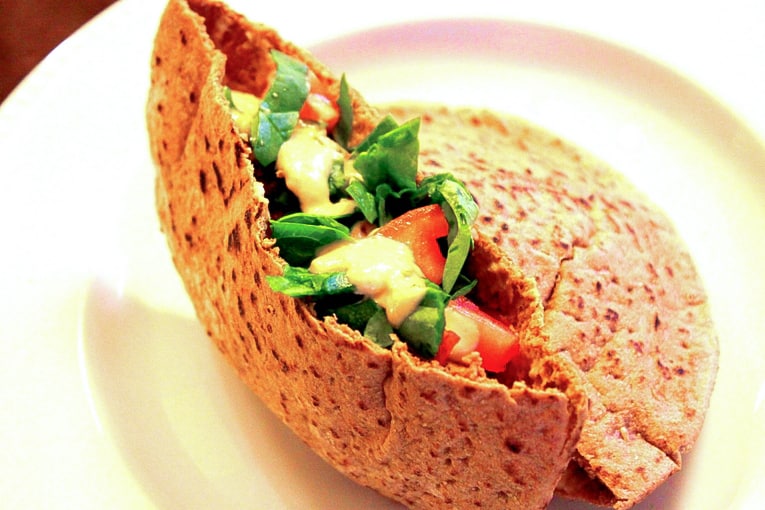 Whole wheat pitas make a wonderful sandwich base. If you have a bag of mixed greens, tomatoes, other veggies, hummus and cheese in your fridge, all you have to do is assemble and eat!
Quick Meal #3: Soup with Veggies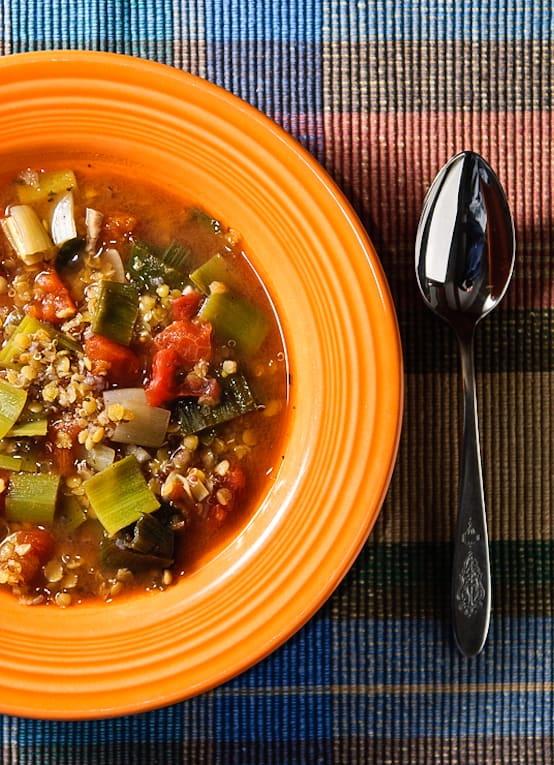 What I like to do is take either leftover soup or this Low Sodium, Organic Lentil Soup from Amy's, and then add in some frozen veggies: spinach, corn, mixed veggies – pretty much anything you can find. Heat it up together, serve with a slice of crusty, whole grain bread, and you have a hearty dinner in under 5 minutes!
What kinds of quick and heathy meals do you like to make when you're short on time? I'd love to hear your ideas (and whether any of my recommendations work for you!) 
8 responses to "Three Quick and Easy Weeknight Meals in Under 5 Minutes!"