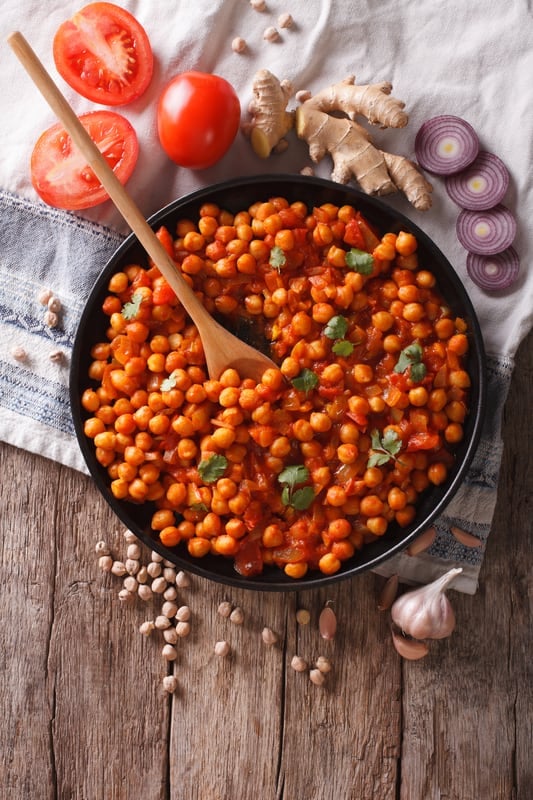 Ok guys. This chana masala recipe might be one of my favorite Indian recipes of all time. I've made a lot of versions of Chana Masala in the past, and actually posted a pretty good recipe on my blog a couple years ago, but I never felt like it was the "perfect" Chana Masala.
Until now.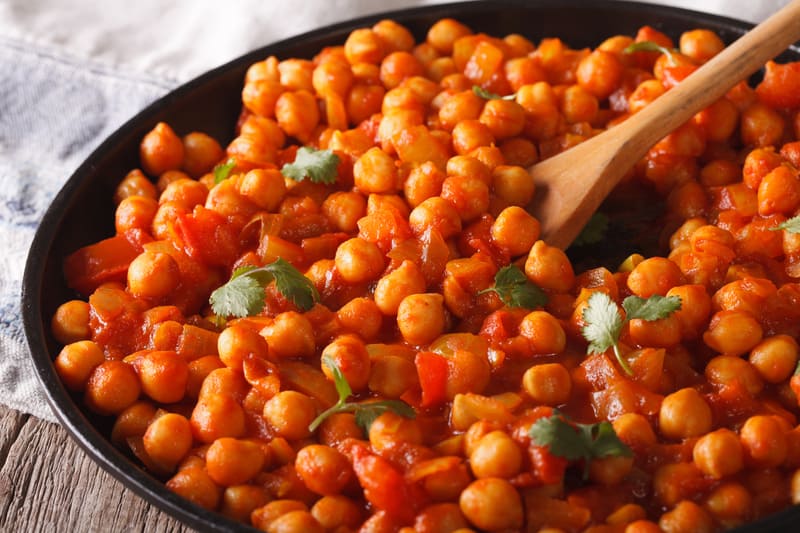 This recipe tastes just like the Chana Masala you'd get in a fantastic Indian restaurant, but the best part is it's super healthy for you! It doesn't use any cream or butter, it's 100% vegan and gluten free. It's rich, flavorful, with just the right amount of heat and spice. And it's ridiculously easy to make.
Basically, it doesn't get much better than this.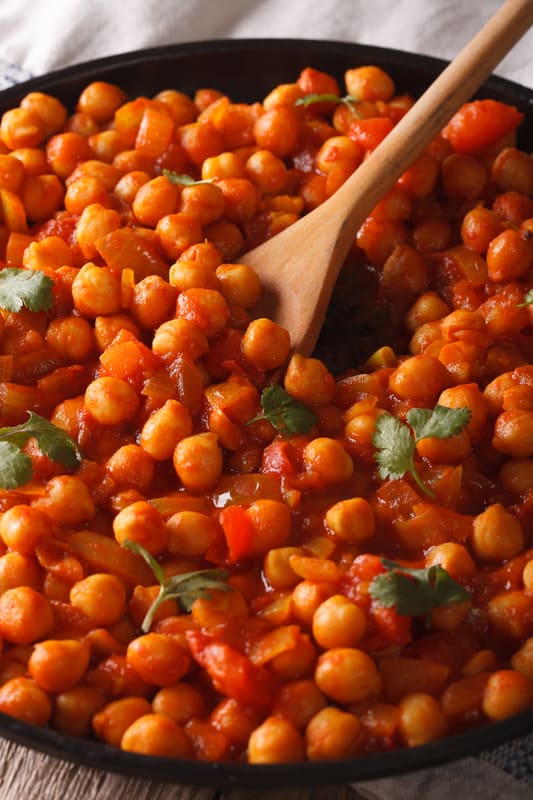 The husband absolutely loved it, and Layla ate it up with a big scoop of plain, whole milk organic yogurt! I served it with a cauliflower sabji and some whole wheat tortillas.
Absolute perfection.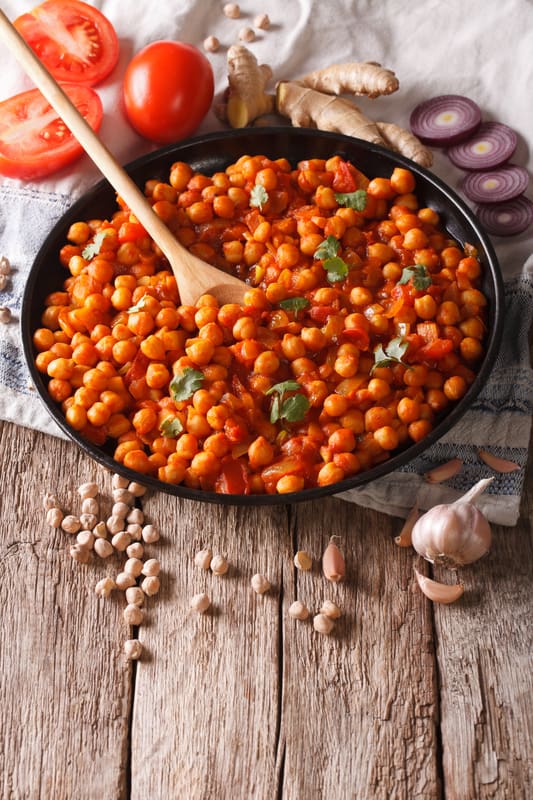 The BEST Chana Masala Ever!
Nutritional Info Per Serving: 234 Calories, 3.1g Fat (0.4g Saturated), 738mg Sodium, 43.3g Carbs, 8.5g Fiber, 0g Sugar, 9.5g Protein
Ingredients
1

tsp

olive oil

2

medium red onions

diced

5

cloves

garlic

minced

1

tsp

grated fresh ginger

1

tsp

cumin seeds

2

tsp

ground coriander

2

tsp

ground cumin

1/8

tsp

cayenne pepper

1

teaspoon

ground turmeric

1

tsp

smoked paprika

1

tsp

paprika

1

tsp

garam masala

1 15-

ounce

can of whole tomatoes with their juices

chopped small

2/3

cup

water

3 15

oz

cans chickpeas

1/2

teaspoon

salt
Instructions
Heat oil in a large pot on high heat.

Add cumin seeds and as soon as they start popping, add onion, garlic and ginger and sauté over medium-low heat until caramelized, about 5 minutes.

Add the coriander, cumin powder, cayenne, turmeric, paprika/smoked paprika, and garam masala. Cook for another 30 seconds, then add the tomatoes + juices, scraping up any bits that have stuck to the pan.

Add the water, chickpeas and salt.

Bring to a boil, then reduce to simmer and cover. Cook on low for 30 minutes, stirring every 5 minutes or so to make sure the Chana Masala doesn't stick to the bottom of the pot.
TAGS: entrees, gluten-free, indian recipes, kid friendly recipes, vegan, vegetarian
10 responses to "The BEST Chana Masala Ever!"