20 Breakfast Toast Ideas (Easy + Healthy!)
This post may contain affiliate links. As an Amazon Associate, I earn from qualifying purchases. Please read my disclosure.
Don't underestimate the humble slice of toast! Its golden brown and crispy top is the perfect slate for sweet and savory toppings. These 20 delicious and easy breakfast toast ideas are sure to make your morning brighter!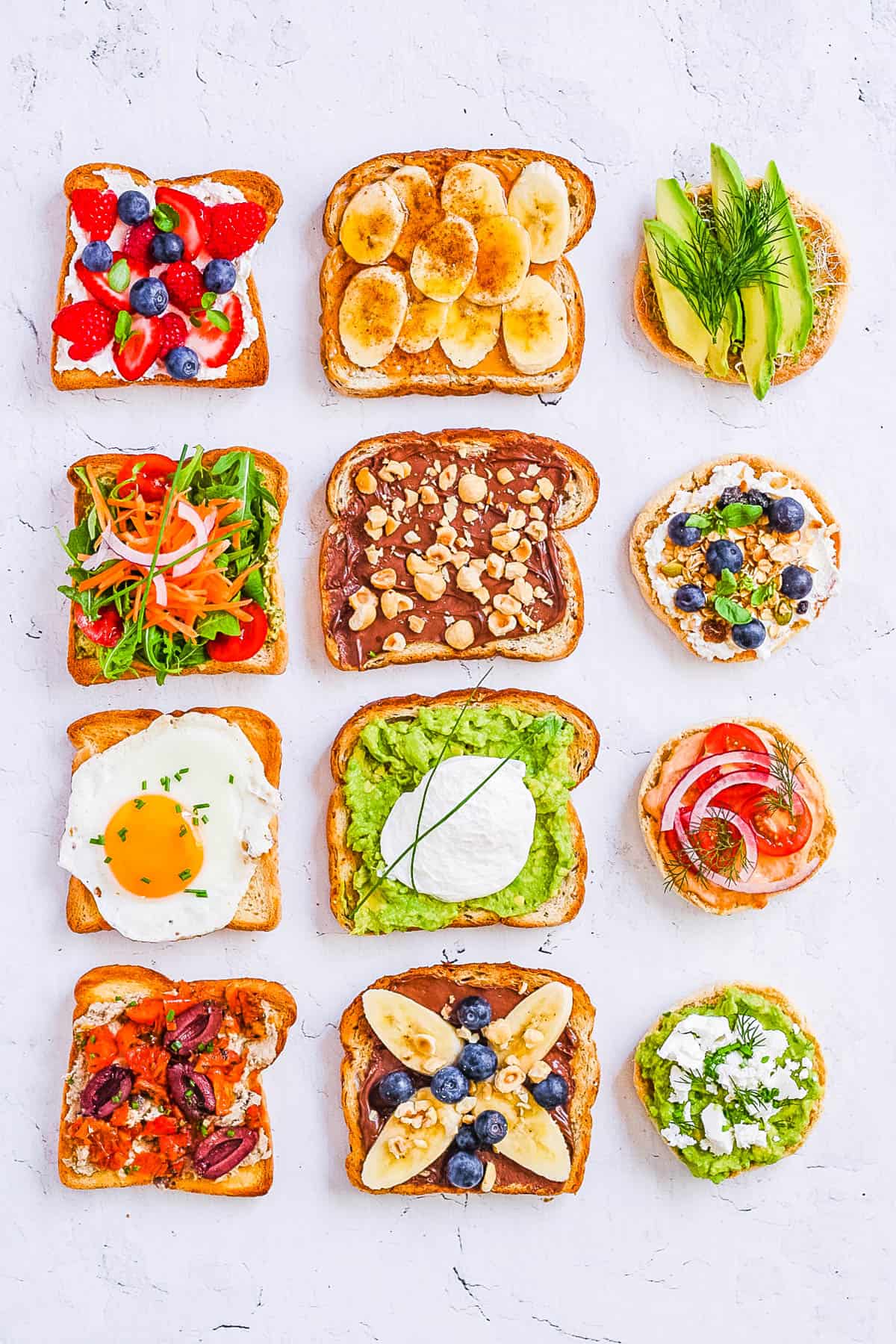 There's nothing I love more than enjoying my morning coffee with a dressed-up slice of toast. I have yet to find a spread, fruit, cheese, or veg that doesn't taste great on crispy bread. Although my heart sings for sweet breakfast toast, I've got plenty of savory options too!
Breakfast toast recipes couldn't be easier! The busiest mornings call for a slice of toast. Simply throw a slice of bread into the toaster then top with your favorite spread. But don't stop there, the crunch, sweetness, spice, and flavor are in the toppings!
Here are 20 simple toast recipes that are sure to brighten up your morning.
🍞 Healthy Breakfast Toast Ideas
Here's why you'll love these healthy toast ideas!
An easy way to eat whole grains and healthy fats
Feel free to use your favorite toppings
A perfect breakfast for busy mornings
The whole family loves breakfast toast
Sweet and savory options
Easy to customize, make vegan or gluten free
An easy addition to meal plans
A great start to your day
Pack your morning toast with protein
🥘 Ingredients
I love toast, but even more so with these healthy toast toppings! For the main ingredient, choose any variety of bread you like. Whole wheat sandwich bread is a great jumping-off point, but white bread, Texas toast, english muffins, or oatmeal bread are great too. You can elevate any slice of bread right combo of creative toppings!
Breakfast Toast Spreads
Mashed ripe avocado
Jam or jelly
Creamy peanut butter or nut butter
Nutella
Cream cheese
Ricotta
Pesto
Chutneys or tapenades (a little goes a long way!)
Greek yogurt
Sunflower seed butter
Healthy Toast Toppings
Fried eggs
Banana slices
Berries or fresh fruit
Chia seeds
Sliced tomatoes
Sliced onion
Chopped nuts
Sliced cheese
Shredded coconut
Sun-dried tomatoes
Granola
Honey
Feta cheese
Alfalfa sprouts
Roasted red peppers
Sunflower seeds
Fresh figs
Sesame seeds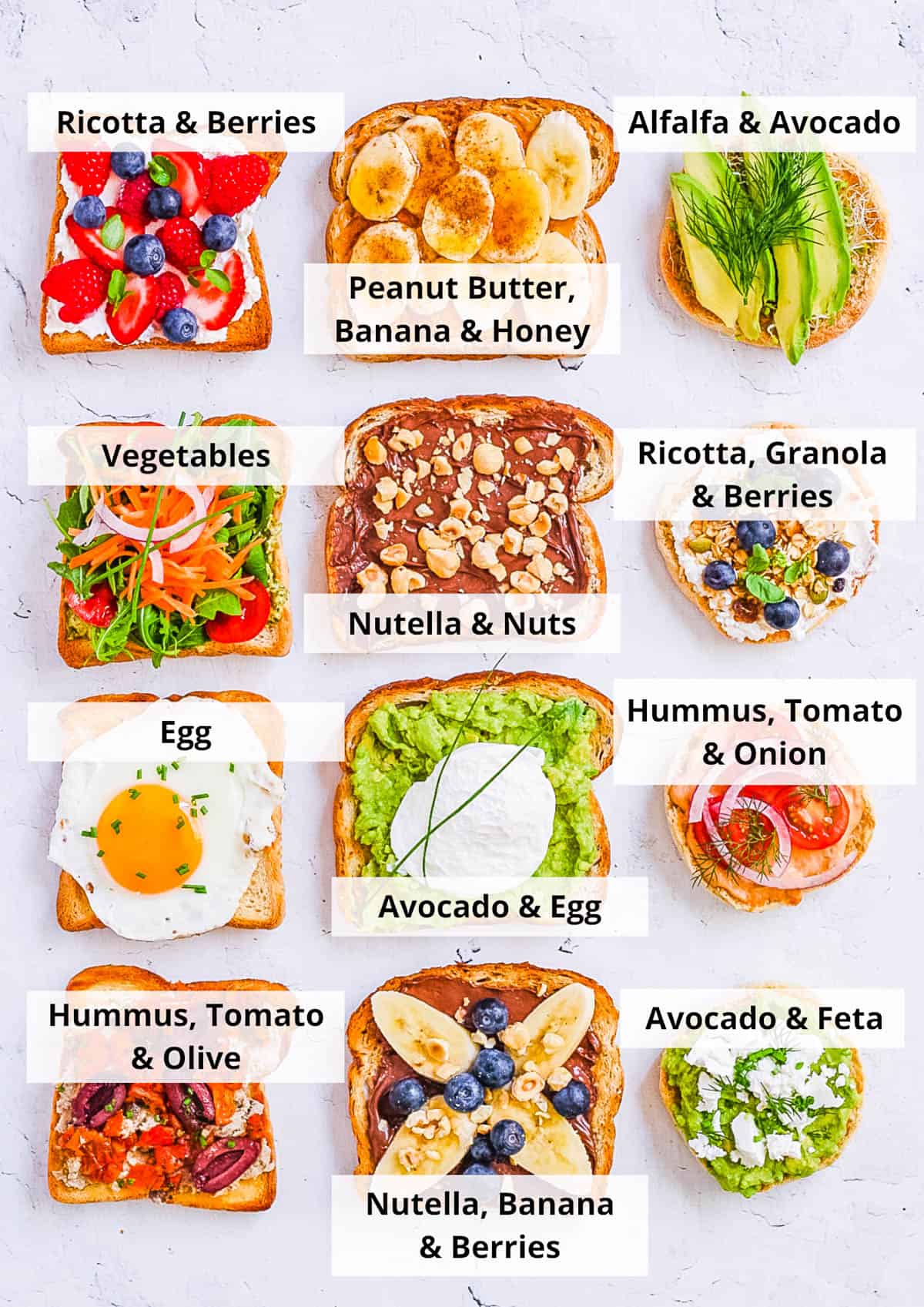 📖 Variations
My favorite way to make toast is to experiment with what I have on hand.
Bread: To keep things interesting, change the type of bread you use! Bagels, brioche, whole grain bread, sliced baguettes, gluten free bread, rye bread or even buckwheat bread are great ideas!
Cheese: There's no need to only stick with cheddar. Swiss, havarti, gouda, and gruyere taste delicious with eggs!
Make It Vegan: Choose vegan friendly toppings like avocado, vegan cheese, fresh produce, or make substitutions (e.g. use a tofu scramble instead of eggs on toast) and you'll have plenty of vegan breakfast toast ideas to choose from!
Make It Gluten Free: Just use your favorite gluten free bread and you're good to go!
Nut Butter: The varieties of nut butter are endless! Use them anytime you would add peanut butter.
Toppings: Refer to the list above for what to add to the top of your toast, or take a look in your pantry and see what you have on hand!
🔪 Instructions
You can't go wrong with any of these healthy toast ideas.
1. Toast With Goat Cheese And Berries
Spread fresh goat cheese onto a slice of toast then top with fresh blackberries, strawberries, or blueberries. Add a drizzle of honey or a sprinkle of pistachios for sweetness and texture.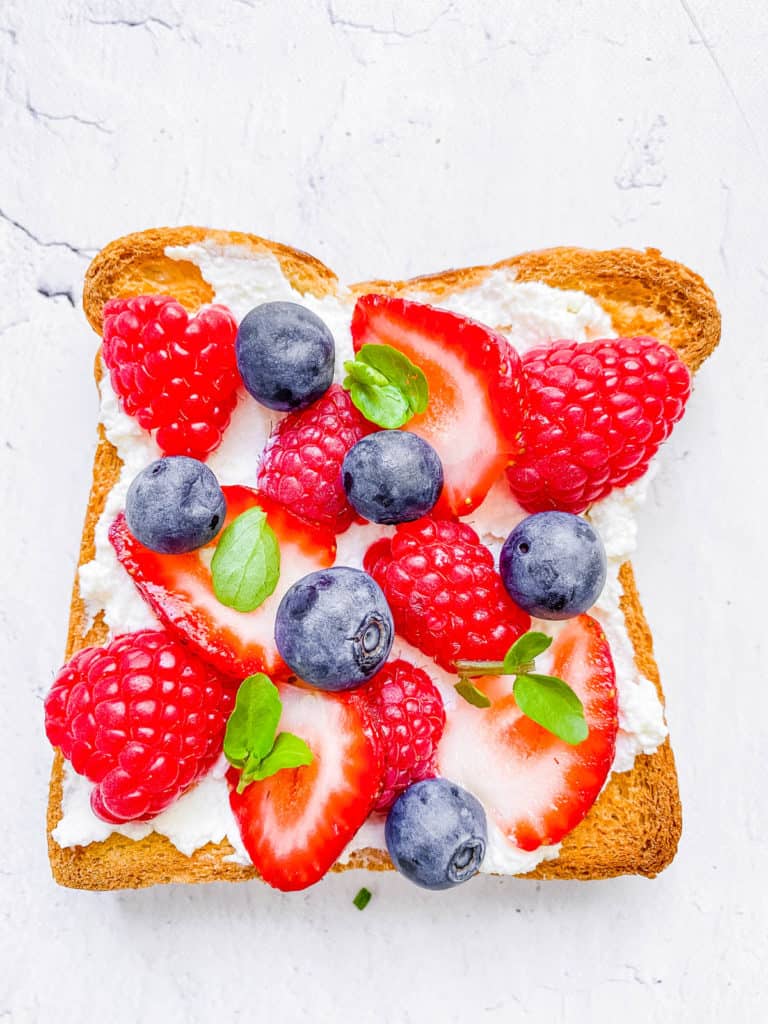 2. Mashed Avocado And Poached Egg Toast
This savory breakfast toast is packed with protein and healthy fats! In a small bowl, mash half of a ripe avocado, a teaspoon of lime juice, and a large pinch of salt. Top the smashed avocado toast with a poached egg and enjoy! Bagel seasoning, red pepper flakes, or black pepper are great additions. This is the best avocado toast (my personal favorite avo toast combination!)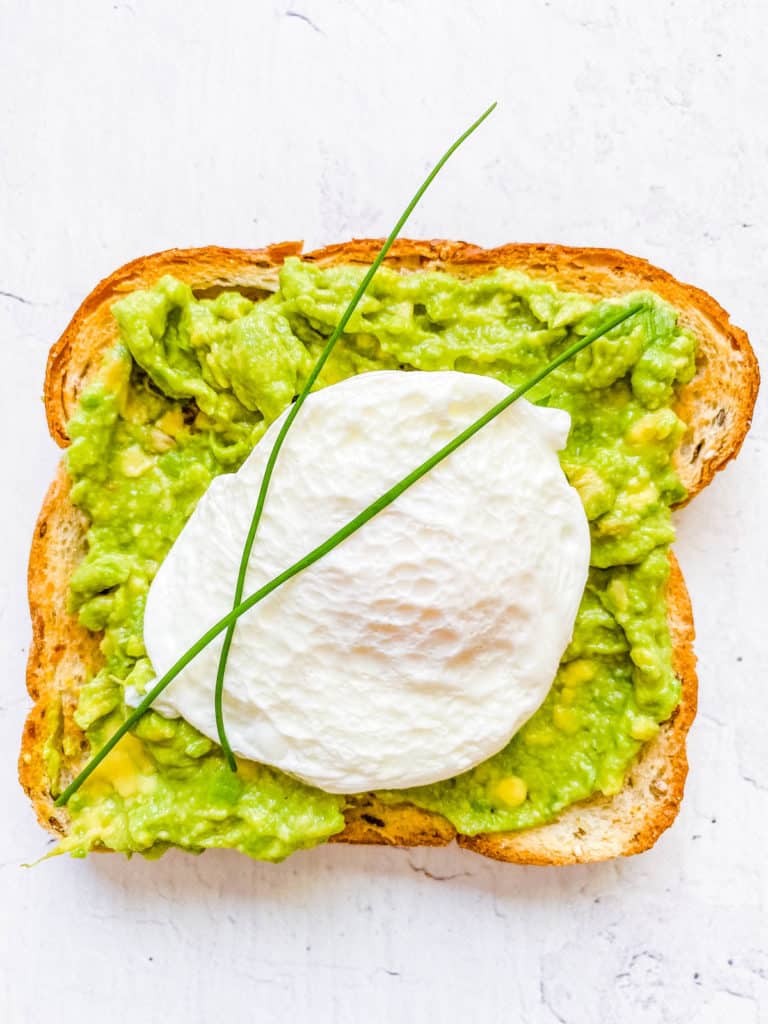 3. Buttered Toast With Jam/Jelly
Buttered toast with jam is a classic, and for good reason! Be sure your butter is soft and spreadable. Spread toast with butter and then spread strawberry jam on top. This sweet and rich combo will take your toast to the next level!
4. Avocado And Feta Cheese
For this toast, you can either thinly slice the avocado or mash it with lemon juice and salt. Layer or smear the avocado on top of the toast then top with feta cheese crumbles. A fried egg couldn't hurt either! You can also create a sweet variation of this recipe by making avocado toast with honey and adding the feta crumbles on top!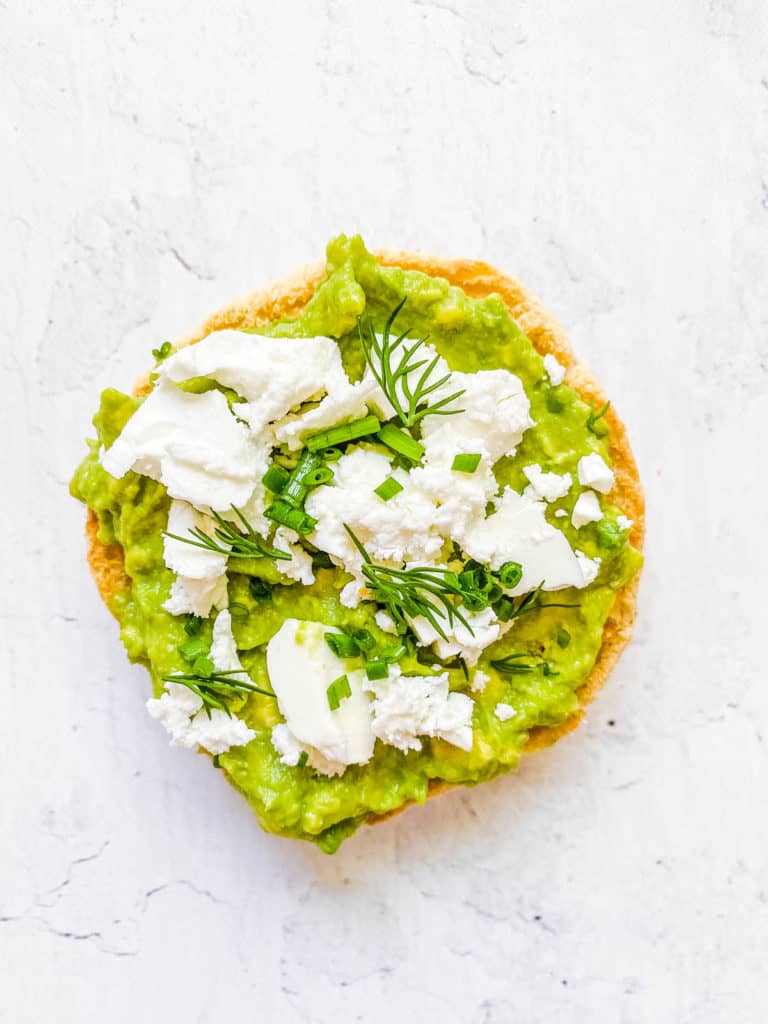 5. Cheesy Toast
Place a slice of toast onto a sheet pan and top with a slice of cheddar cheese. Broil for 2 minutes or until the cheese is melty. Carefully remove the pan from the oven and top the toast with sliced apples. Add a drizzle of honey for even more sweetness.
6. Avocado And Alfalfa Sprouts
Top the toast with thinly sliced avocado and alfalfa sprouts. Sprinkle sunflower seeds, kosher salt, and a squeeze of fresh lemon juice on the top.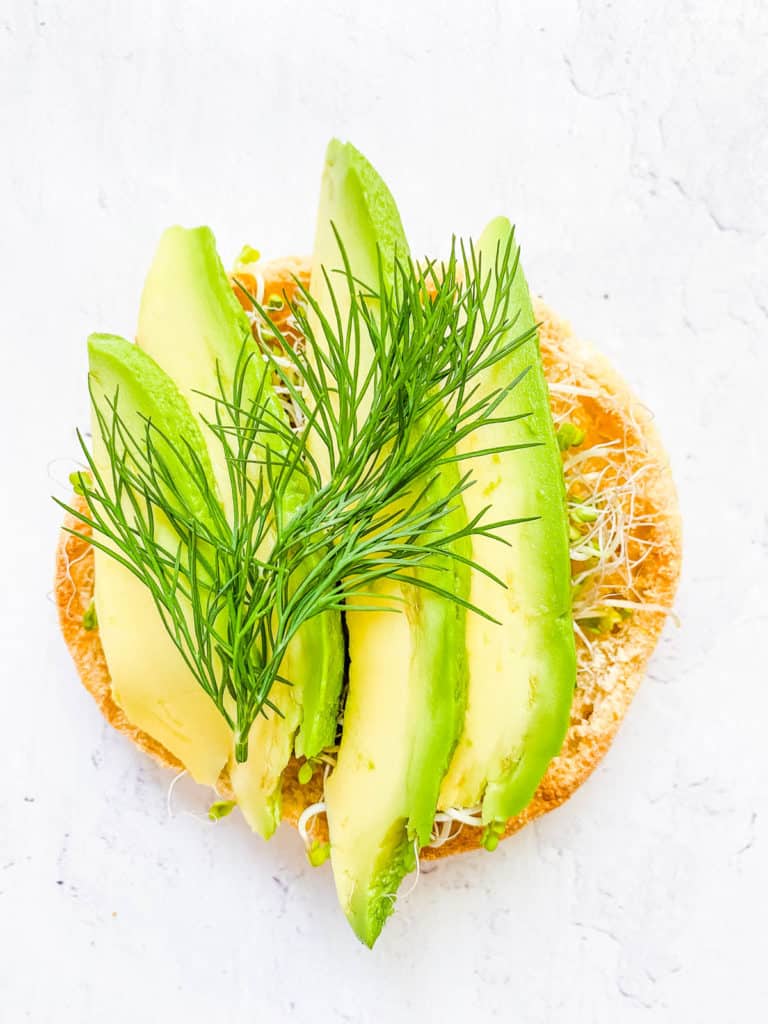 7. Cinnamon Sugar Toast
One of my personal favorites, cinnamon sugar toast is a childhood classic! In a small bowl, mix a tablespoon of both butter and sugar with a hefty pinch of cinnamon. Spread on a slice of toast and bake at 350 degrees for 10 minutes, then broil until deep golden brown. Be sure to watch it closely so it doesn't burn.
8. Eggs On Toast
Any form of cooked eggs taste delightful on toast! Try sunny side up for a delicious runny yolk, or scrambled for a creamy texture!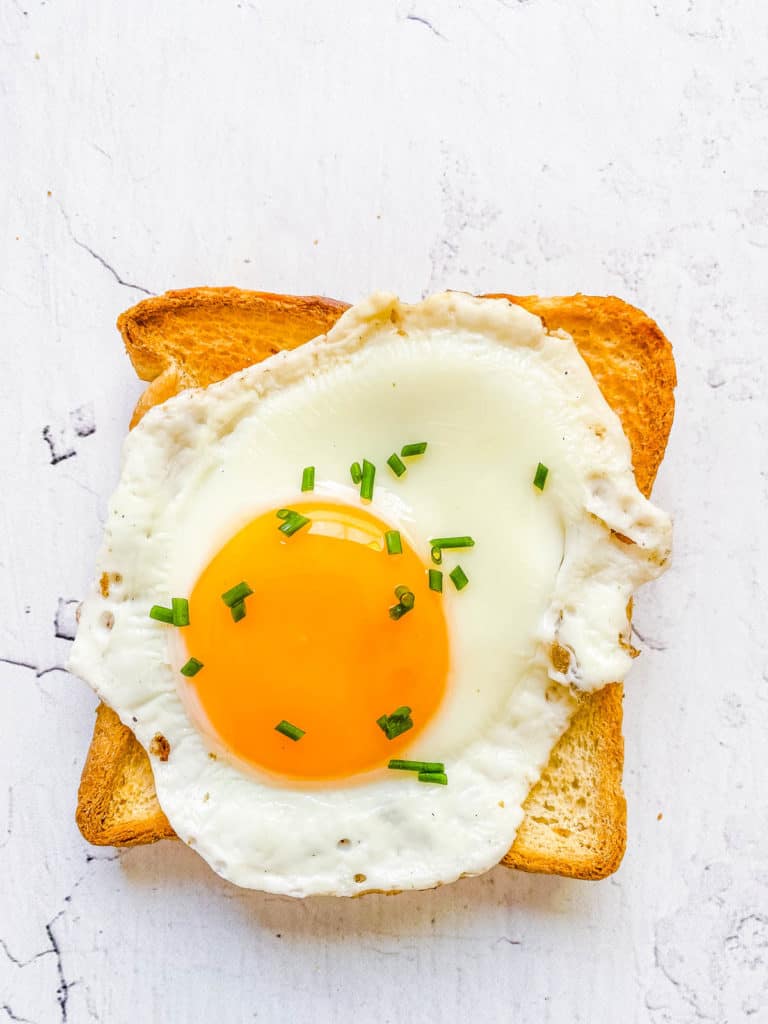 9. Bruschetta Toast With Fresh Mozzarella
Toss diced cherry tomatoes, fresh mozzarella, fresh basil, olive oil, salt, and pepper. Scoop the mixture onto your toast then drizzle with balsamic vinegar or glaze. You can even dress it up by making bruschetta burrata!
10. Peanut Butter, Banana, And Honey
This classic peanut butter toast is a little piece of heaven. Slather a hefty portion of peanut butter onto your slice of toast, then top with sliced bananas and a large drizzle of honey! If you don't want the peanut butter to drip all over you, let your toast cool to room temperature first. If you're not a fan of peanut butter, use nutella or almond butter instead.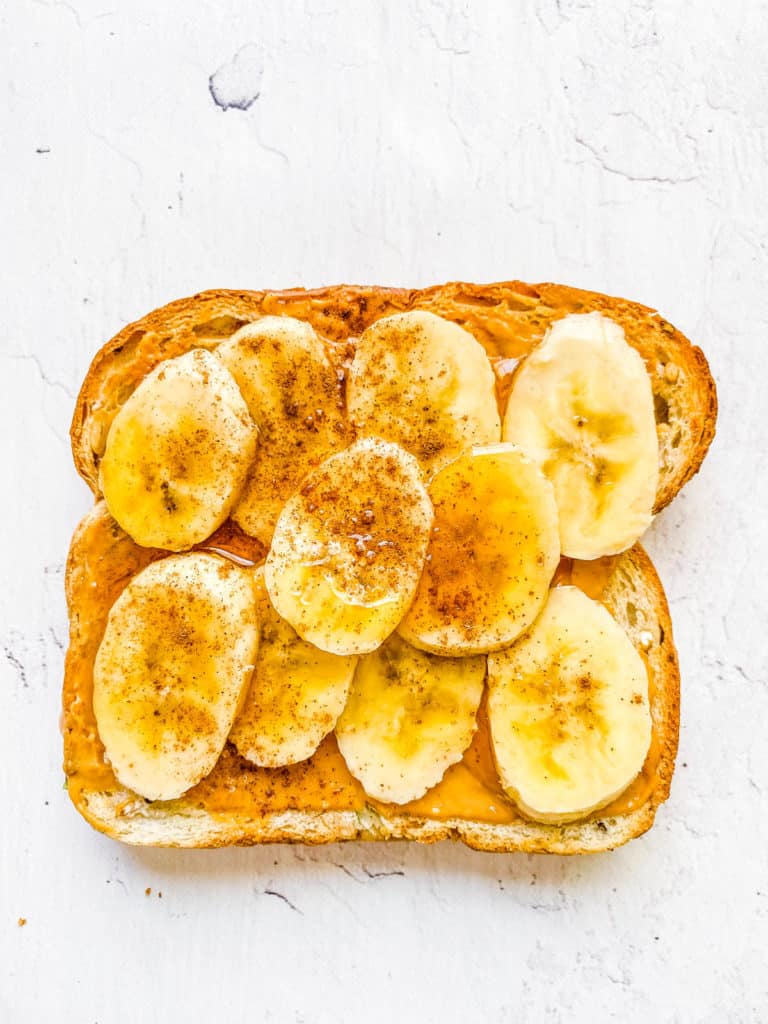 11. Cream Cheese, Sliced Peaches, Ground Flaxseed, & Cinnamon
Rich and tangy cream cheese pairs well with sweet peaches and cinnamon! You can also use cottage cheese if you don't have cream cheese. Use any sweet flavor of cream cheese you like, then top with sliced peaches, a little bit of flaxseed, and cinnamon.
12. Nutella And Crushed Nuts
This creamy topping was made for toast! Its sweet and chocolatey flavor is the perfect complement to crushed nuts. Strawberries are another worthy addition!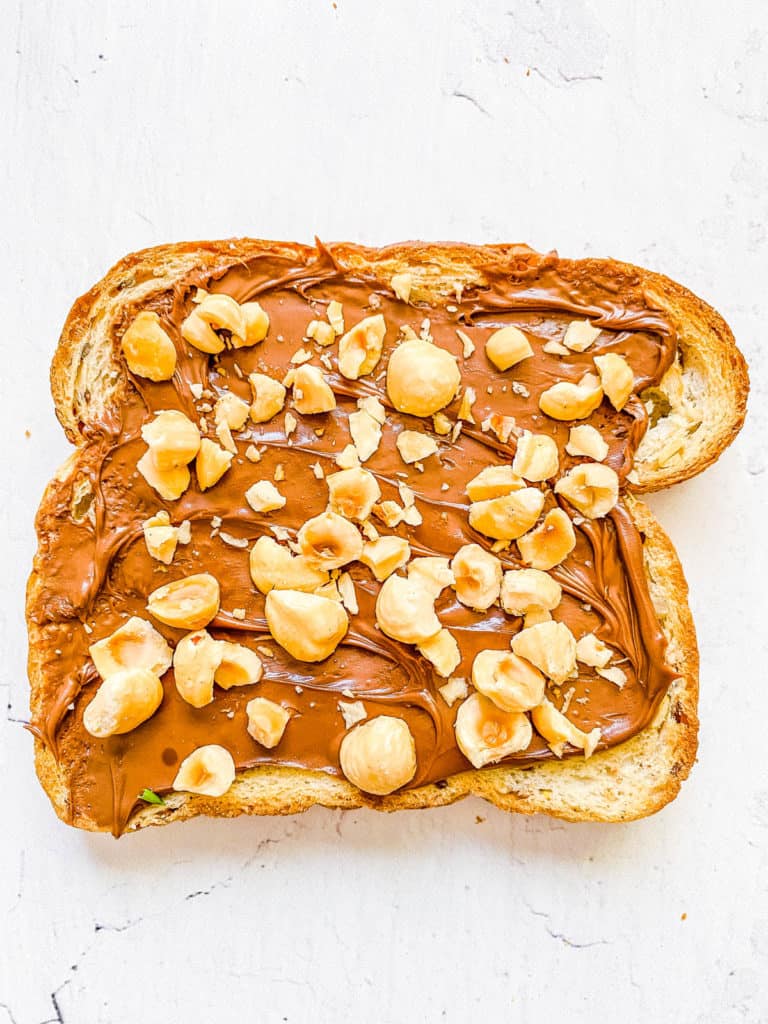 13. Nut Butter And Chocolate Chips Toast
Any nut butter works great! Peanut, cashew, and almond butter are three of my favorites. Sprinkle chocolate chips on top for a protein-rich but indulgent snack!
14. Nutella And Berries/Fruit
Spread a generous portion of Nutella onto a slice of toast and top with fresh blueberries, banana slices, strawberries, or raspberries. Add some crushed nuts for more texture if you like!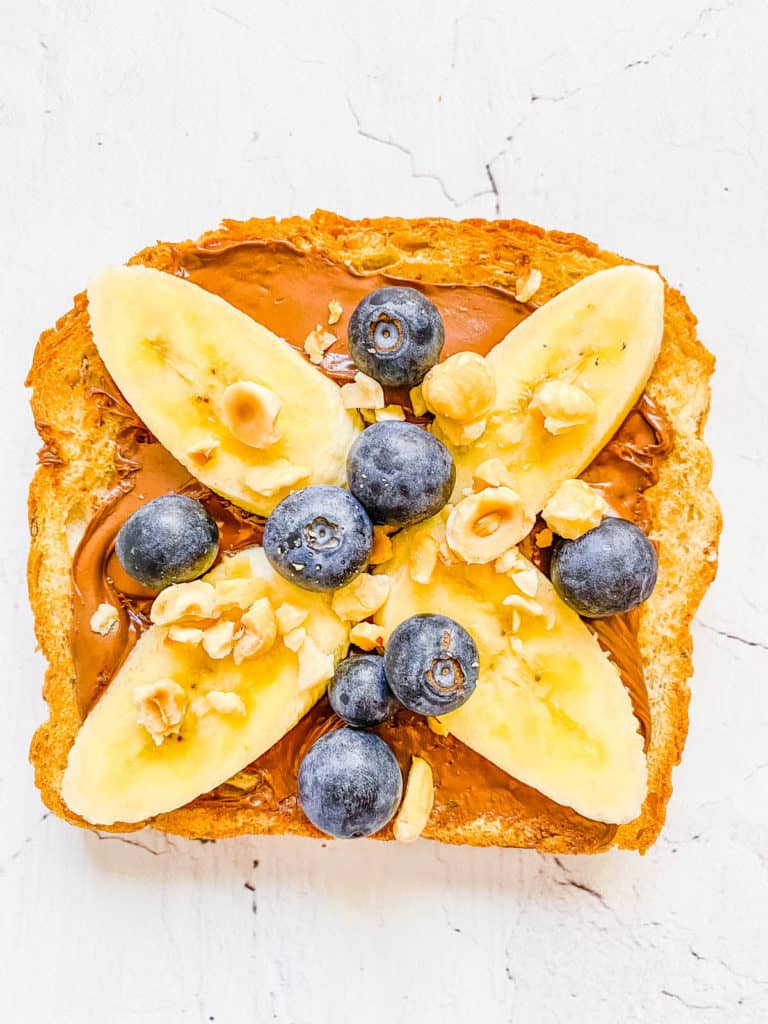 15. Hummus, Tomato, And Onion
Hummus is high in fiber and healthy fats. Add it to your toast with sliced tomato and red onion for a flavor-packed savory option!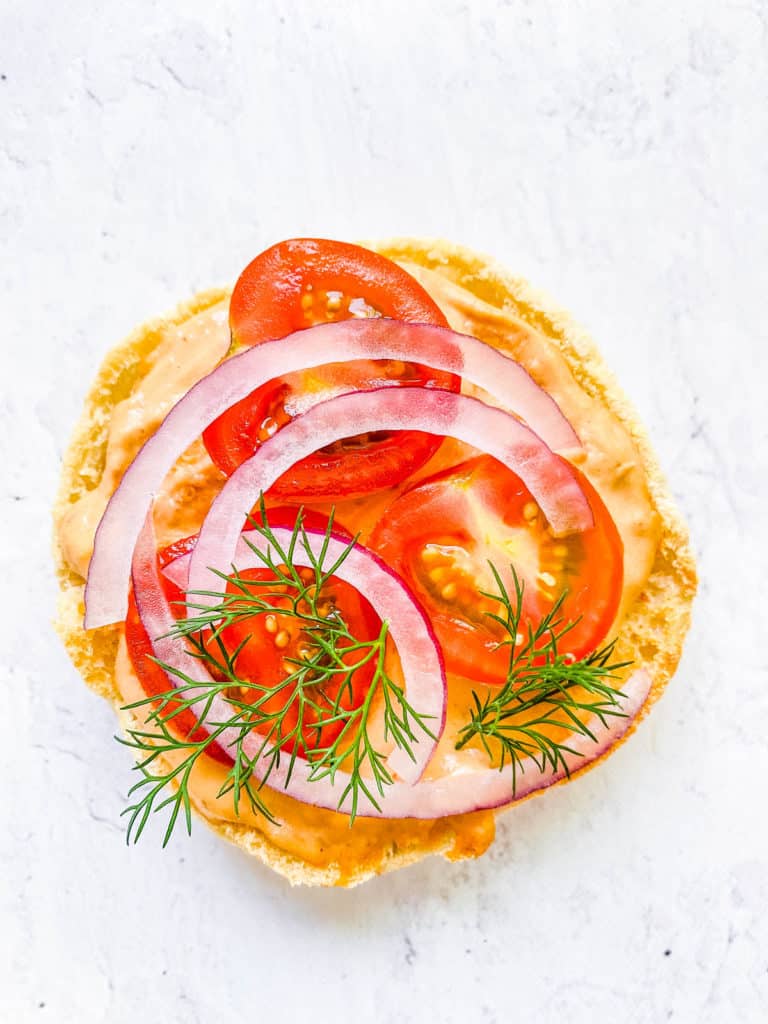 16. Hummus, Tomato, And Olives Toast
Spread your favorite kind of hummus onto a slice of toast and top with sliced tomato and chopped Kalamata olives. Diced cucumber is a great option too!
17. Cream Cheese & Spring Veggies
Slather cream cheese onto your toast and then add shredded carrots, thinly sliced radishes, arugula, garden peas, or spring onions.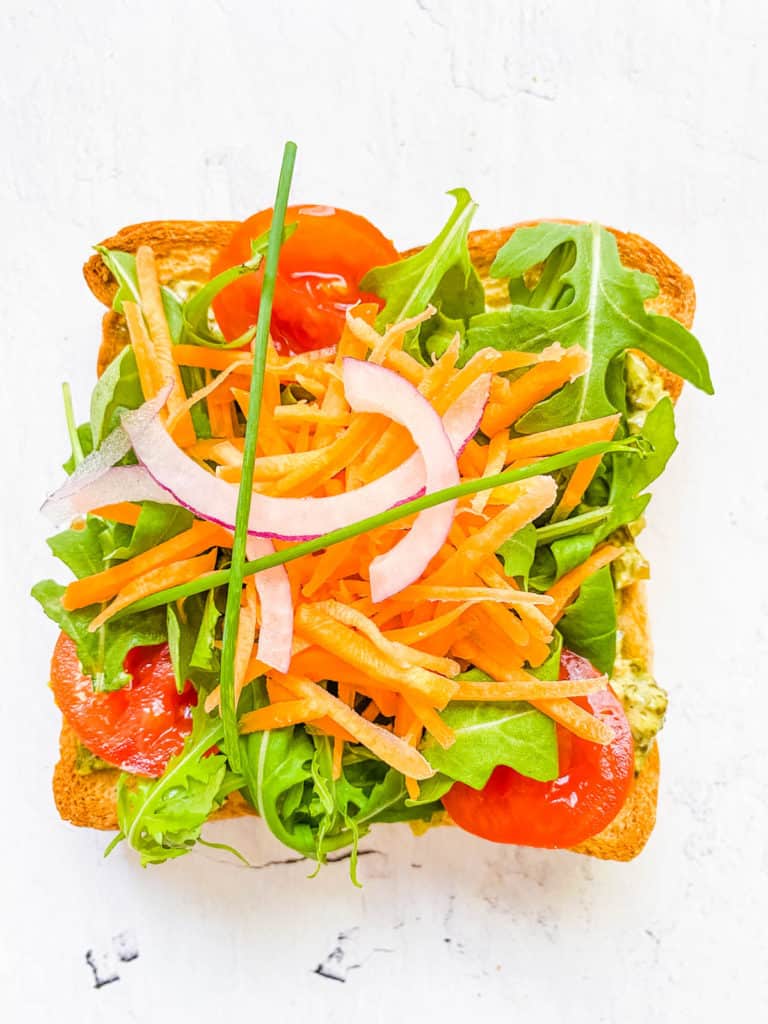 18. Cucumber And Hummus Toast
A simple and refreshing combo, cucumber and hummus belong together!
19. Ricotta, Granola, And Berries Breakfast Toast
Ricotta makes a mild yet creamy base for sweet or savory toppings! Granola adds crunch, and berries add natural sweetness! Drizzle honey on top for more of a treat.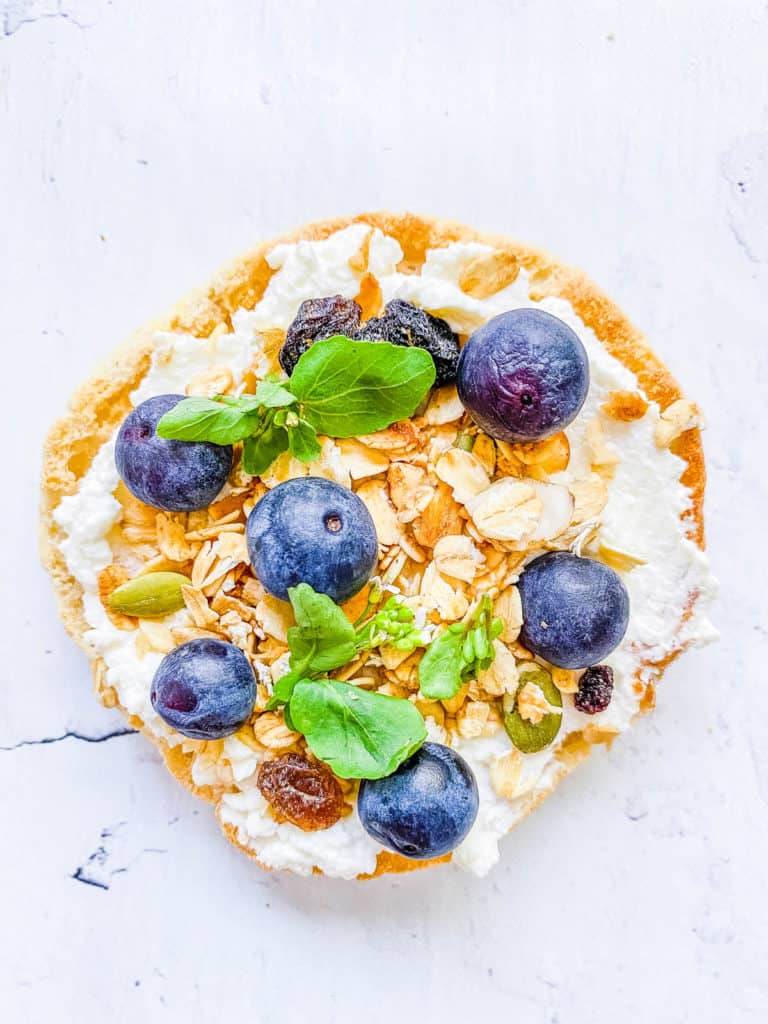 20. French Toast
Whisk together one egg, 1/4 cup of whole milk, and a pinch of cinnamon in a shallow dish. Dip bread into the mixture on both sides then cook in a greased skillet on medium heat until golden brown. Serve with a hefty drizzle of maple syrup!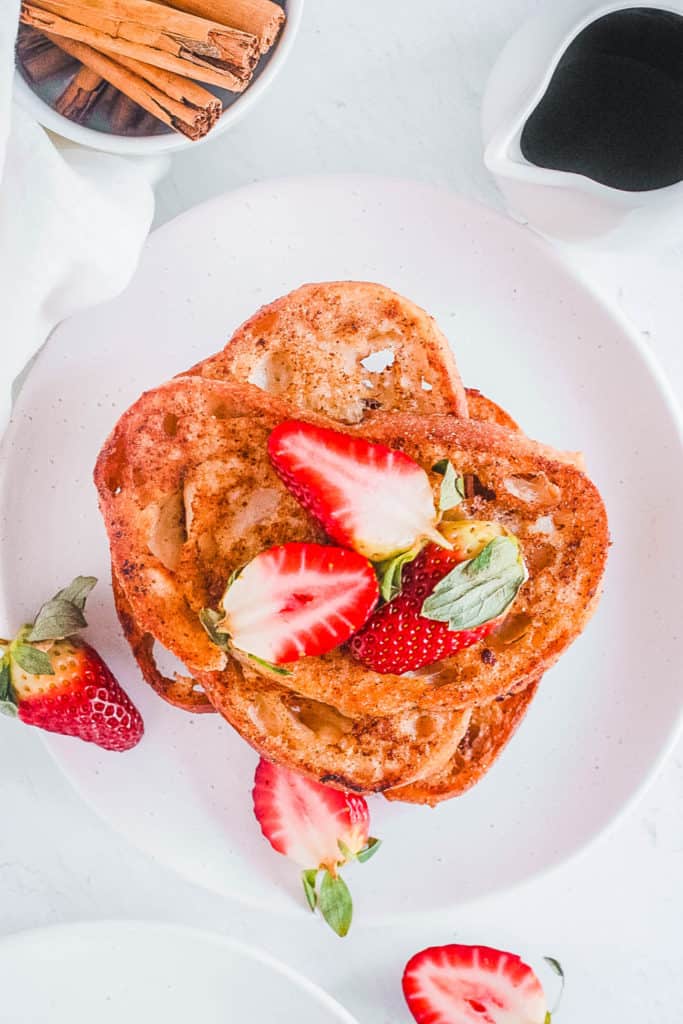 ❓ Recipe FAQs
What is the best bread to use for toast?
Any type of bread can be used for toast! It just needs to be sliced before toasting, and shouldn't be too thin so it can hold all of the toppings.

Whole wheat bread, white bread, texas toast, sourdough bread, and english muffins are all great options! If it's too thick to be toasted in your toaster, you can toast bread in the oven on a baking sheet.
Is toast a good breakfast option?
Yes! Choose a healthier whole grain toast and add fruit, protein and/or veggies for toppings, and you've got a healthy breakfast ready to go.

If you go with white bread and sugary toppings, then toast is not a good breakfast option. But all of our breakfast toast ideas are super healthy, since they incorporate protein, whole grains, healthy fats, and fresh produce for a delicious, nutritious and satisfying meal!
Is toasted bread healthy?
It depends on the type of bread you use. Whole-grain bread offers more health benefits than white or processed bread. For a healthy bread loaf, look for bread with only whole grains, a good amount of fiber, and no added sweeteners.
💭 Expert Tips
Be sure to use a well-toasted slice of bread so the toppings don't make the bread soggy.
Make any of these toasts gluten-free by swapping out the bread with gluten-free bread. If you're on a strict gluten-free diet, always check ingredients for your topping choices too!
Toast is best enjoyed immediately and it's quick to make. For best results, toast your bread right before you plan to eat it.
For toast with a high amount of protein, opt for egg toast, or a vegan tofu scramble on toast.
Feel free to get creative with these healthy breakfast toast ideas. If your favorite things aren't on this list, use them anyway!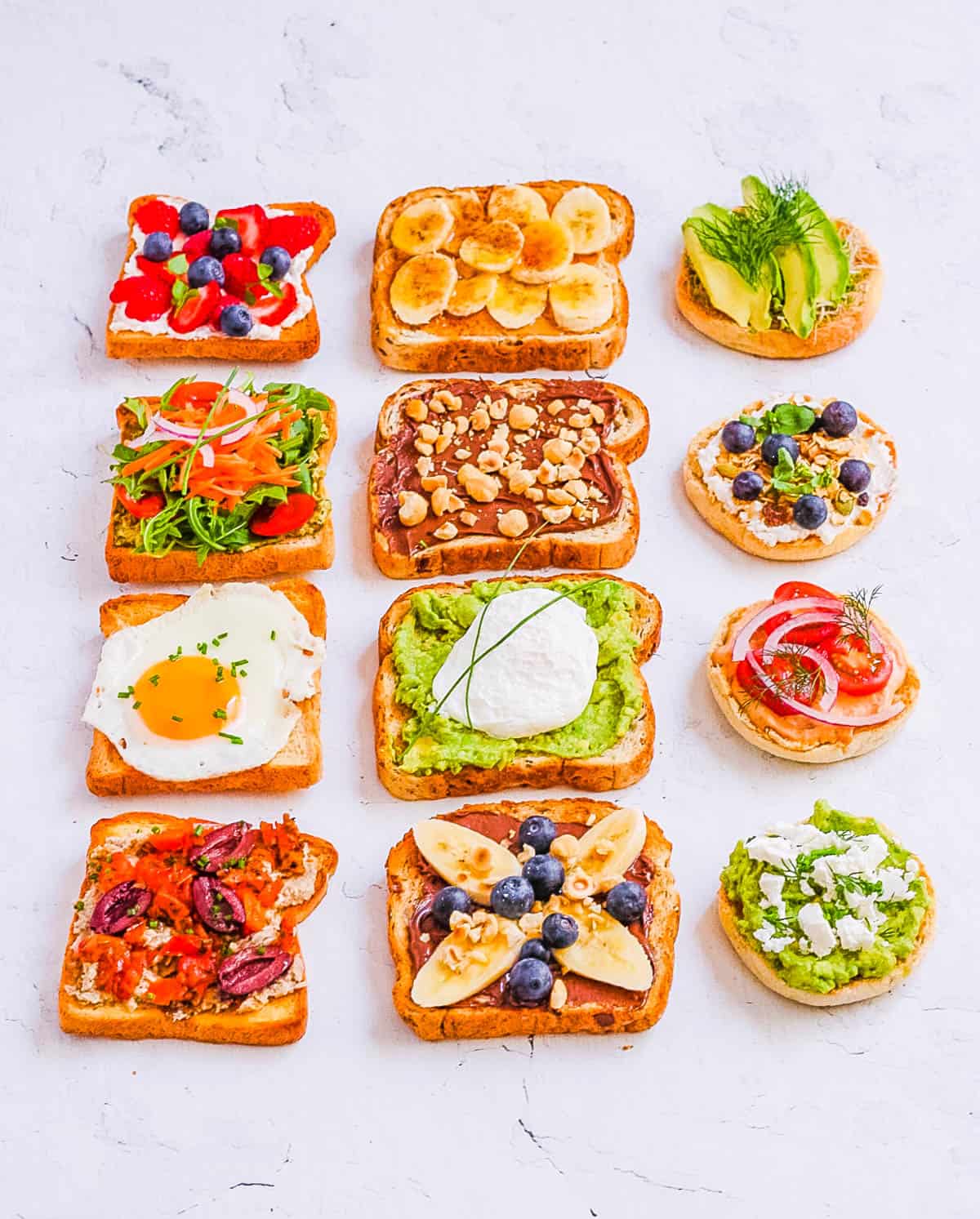 🥣 More Healthy Breakfast Recipes!
Try some of these easy recipes for busy mornings!
LOVE THIS RECIPE? Please leave a 5-star rating 🌟 in the recipe card below and/or a review in the comments section further down the page!
You can also FOLLOW ME on FACEBOOK, TWITTER, INSTAGRAM, and PINTEREST to see more delicious, healthy, family-friendly food, and if you have any questions, I'm here to help!
8 responses to "20 Breakfast Toast Ideas (Easy + Healthy!)"