5 Healthy Breakfast and Brunch Recipes for Picky Eaters
This post may contain affiliate links. As an Amazon Associate, I earn from qualifying purchases. Please read my disclosure.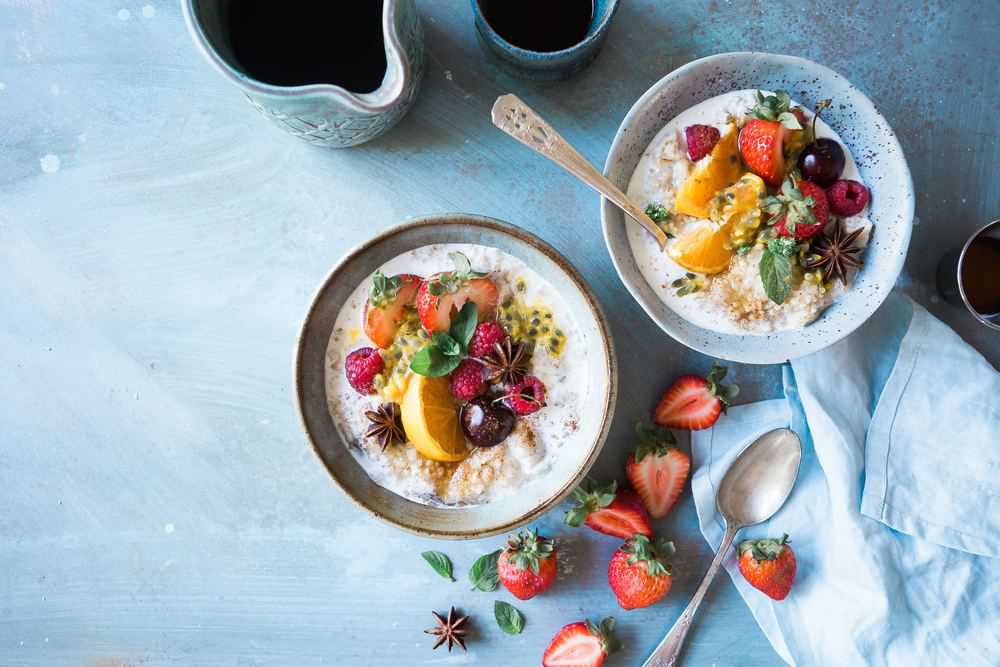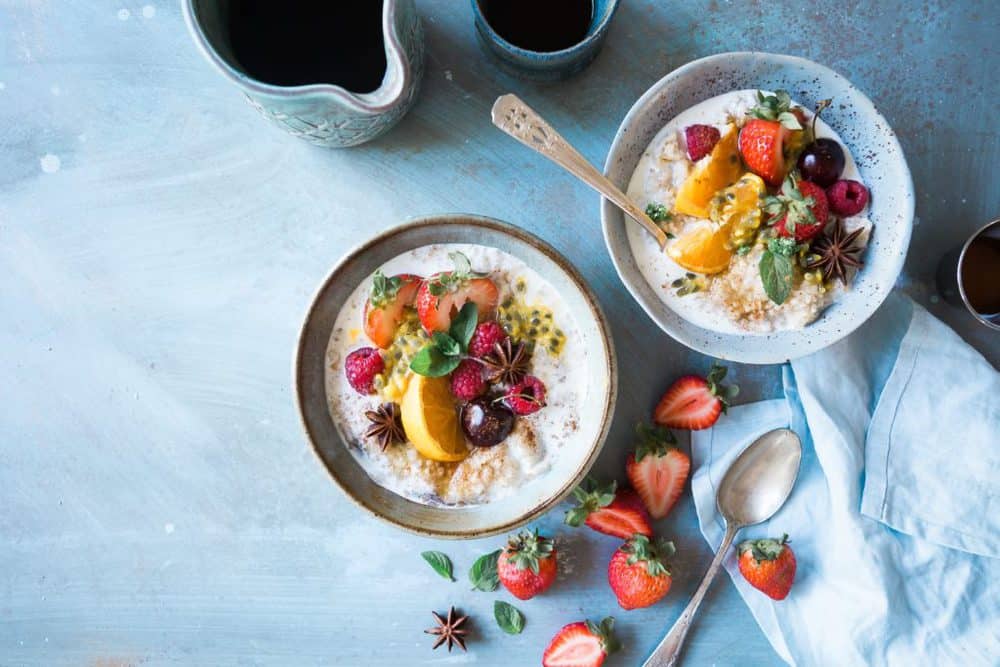 Breakfast is the most important meal of the day…
But it can also be the biggest struggle of the day for those of us with kids! You coax your kids out of bed, try to get them ready as fast as possible, and then find yourself urging them to eat faster so that they won't be late for school.
Sound familiar?
It's even more difficult if you have picky eaters on your hands! Which is why I came up with a few tried-and-true, picky-eater-proof breakfast (or brunch) recipes that are guaranteed to motivate your kids to get going in the mornings 🙂
Recipe #1: TOAST. Let's face it – most kids love bread. I like to make "toast" a little bit heartier by using a few healthy swaps:
Use sprouted wheat bread (like Ezekiel/Food for Life, or Trader Joe's Sprouted Bread, Alvarado Bakery, Angelic Bakery or Silver Hills Bakery-Little Big Bread)
Add healthy fats and filling protein
Add a fruit or veggie!
Some of my favorite ideas include: Nut Butter Stackers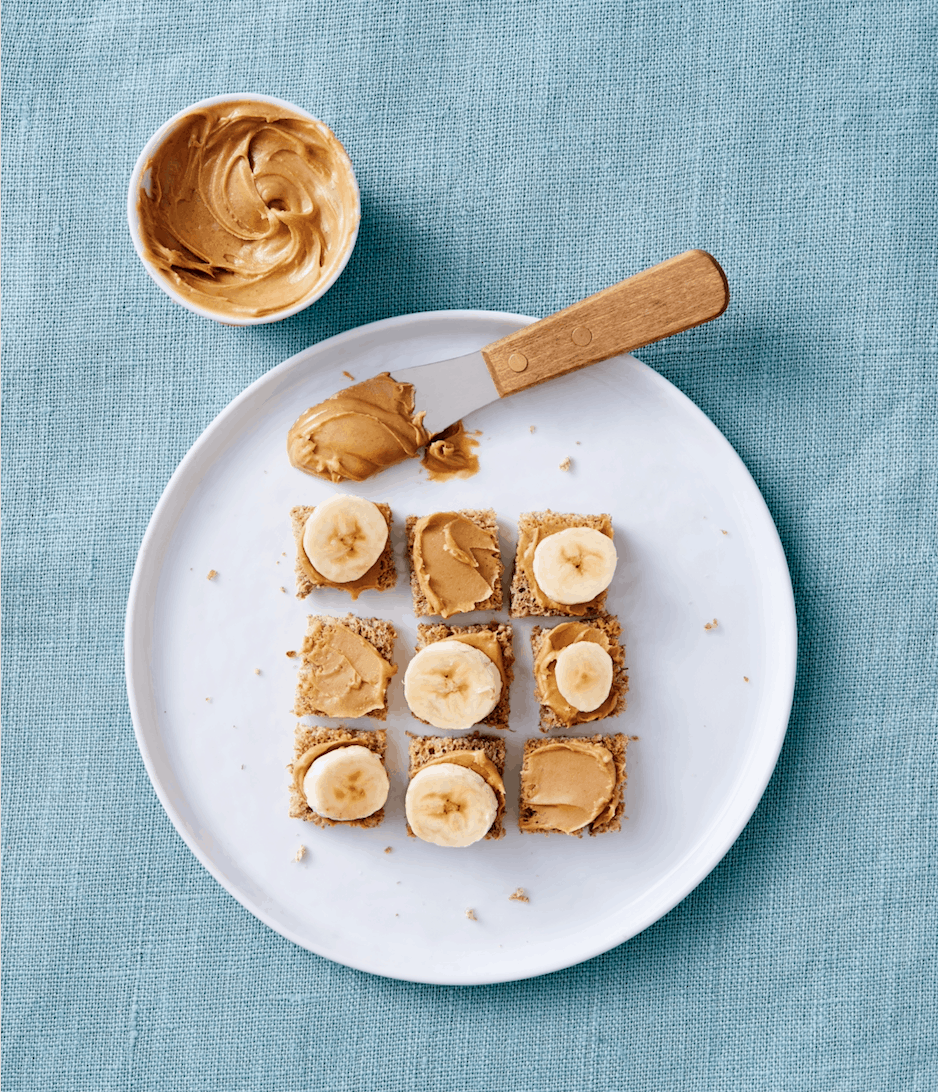 Avocado Toast: (with salt, pepper and scrambled eggs; with salt/pepper and fresh greens, or with sliced strawberries and seeds on top!)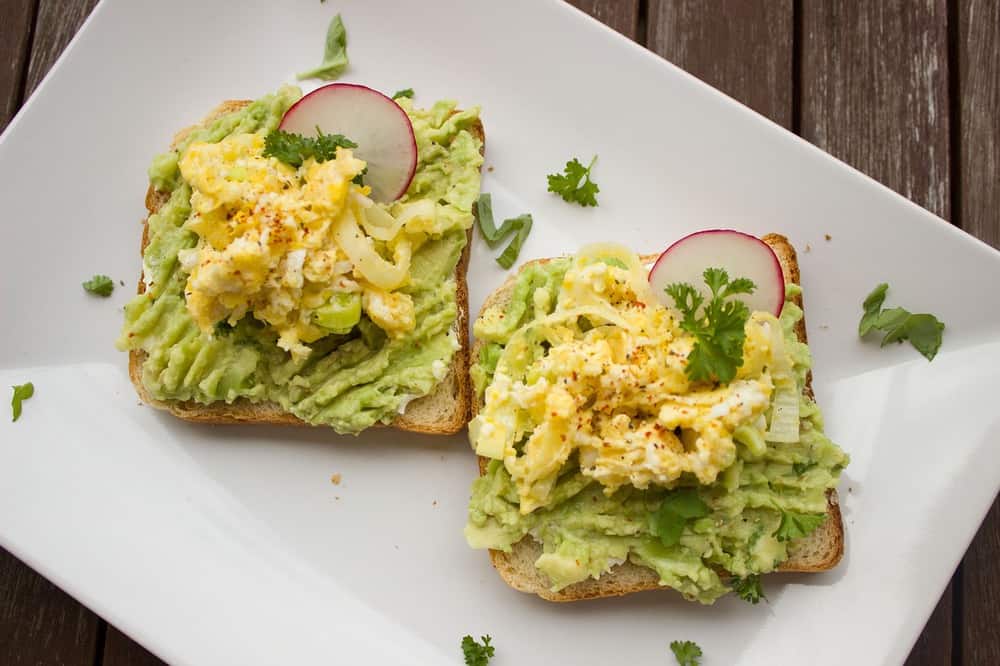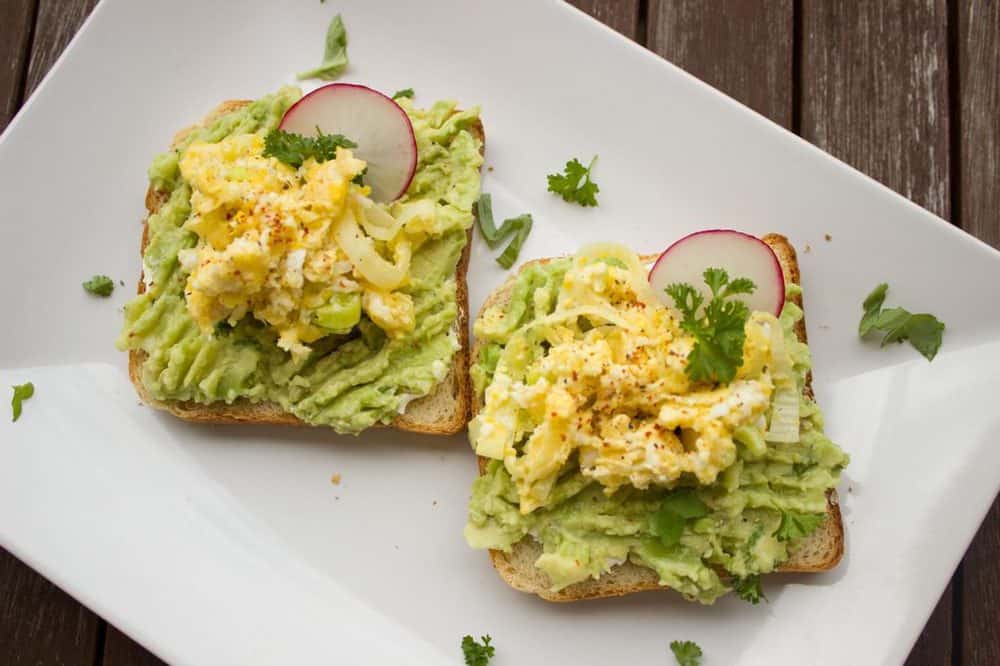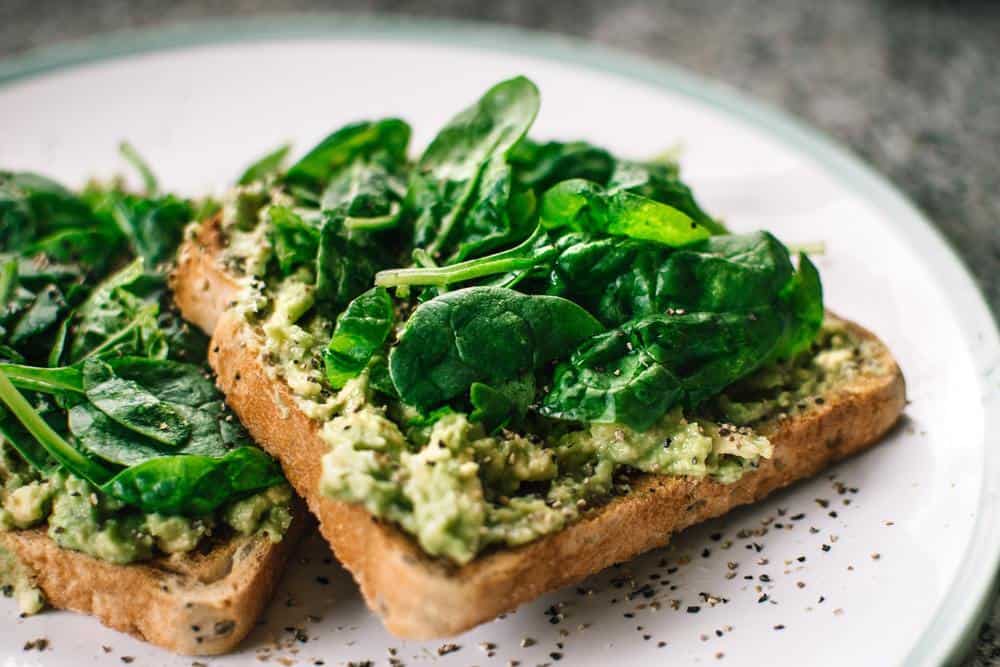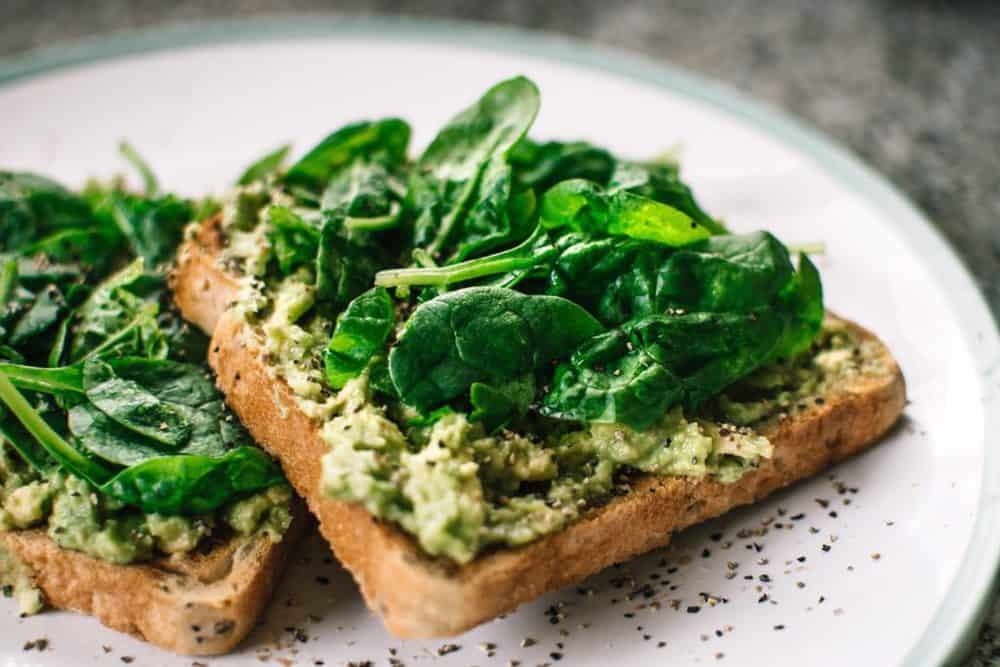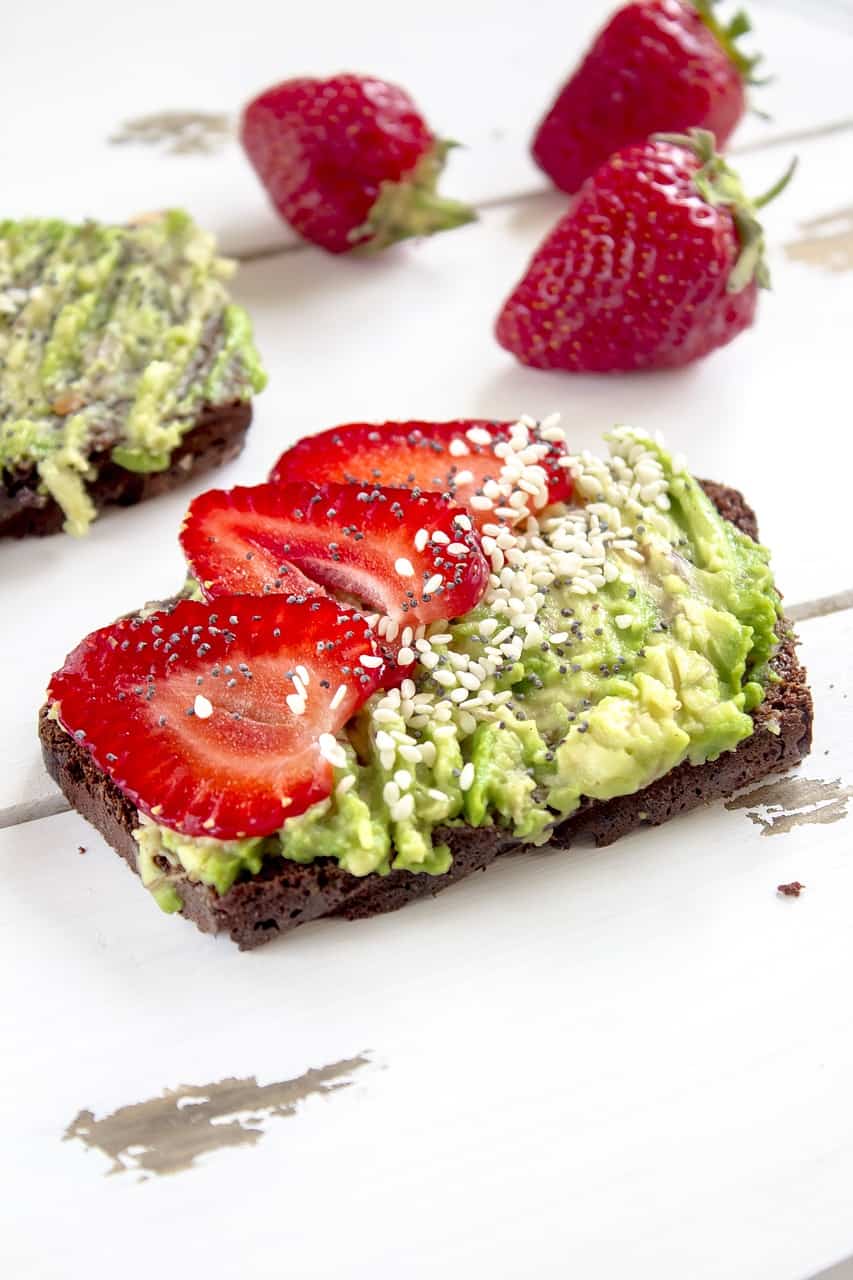 Cream Cheese Toast: with any sort of fix-ins you like! Fresh tomatoes & herbs, cucumbers & cheese, nuts & dried fruit, sliced radishes – the possibilities are endless. These fun toasts were inspired by a meal I had in New York a couple years ago, at High Street on Hudson – a restaurant I found on this list of Top Brunch Spots! I think I had 4 different toasts there – all super inventive and flavorful, that I decided to recreate it at home. When it comes to feeding my family, I can't go wrong with toast!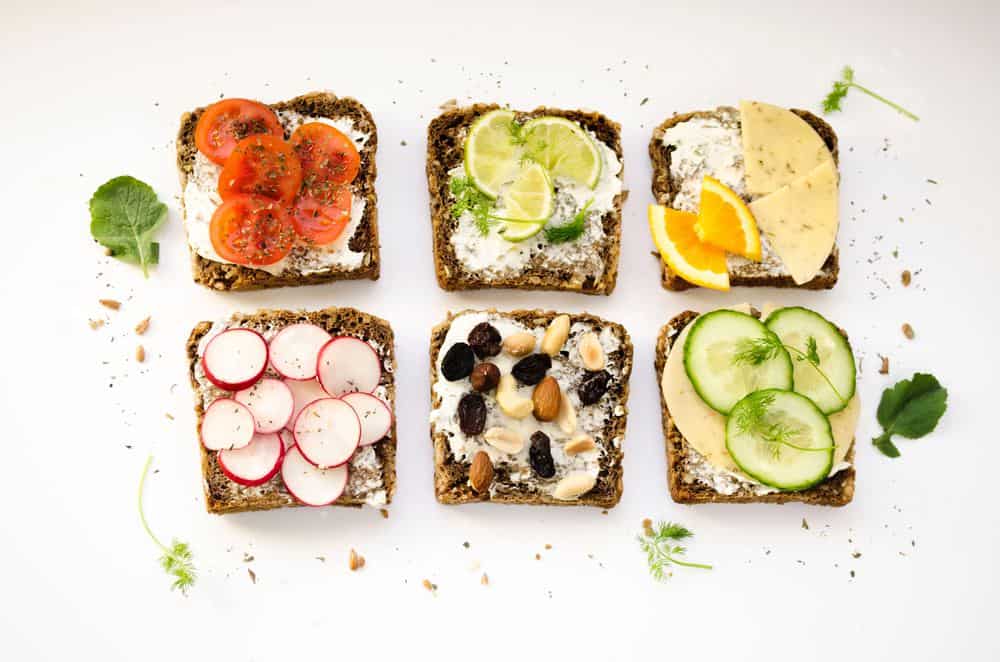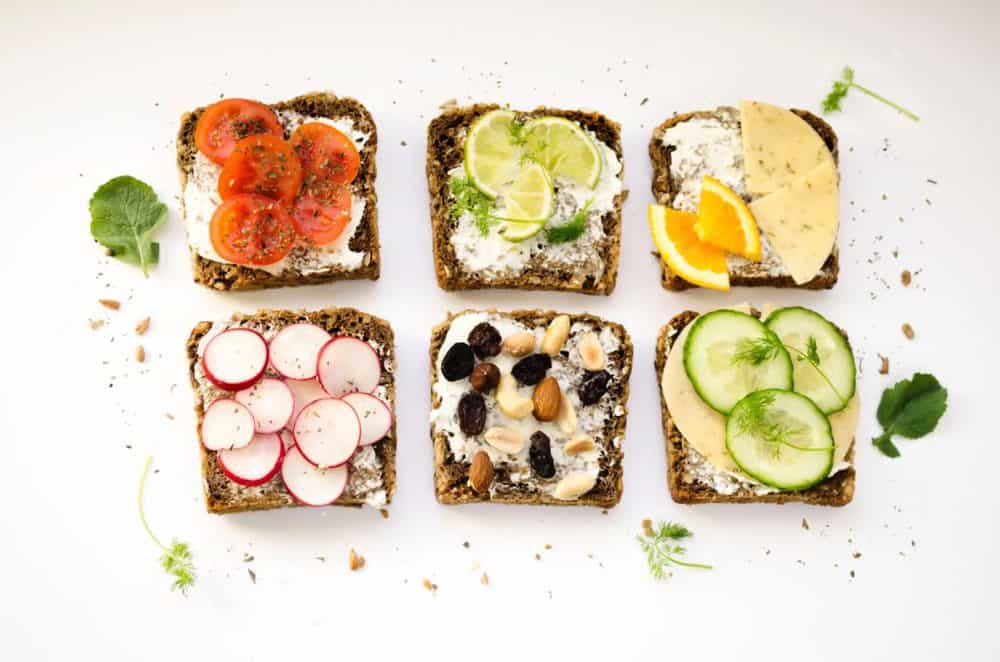 Recipe #2: Baked French Toast. This one is great because you can make it the night before, pre-portion it for the morning, and all you have to do is warm it in the microwave before serving. It'll last in the fridge for 4-5 days (enough for healthy breakfasts every day of the week!)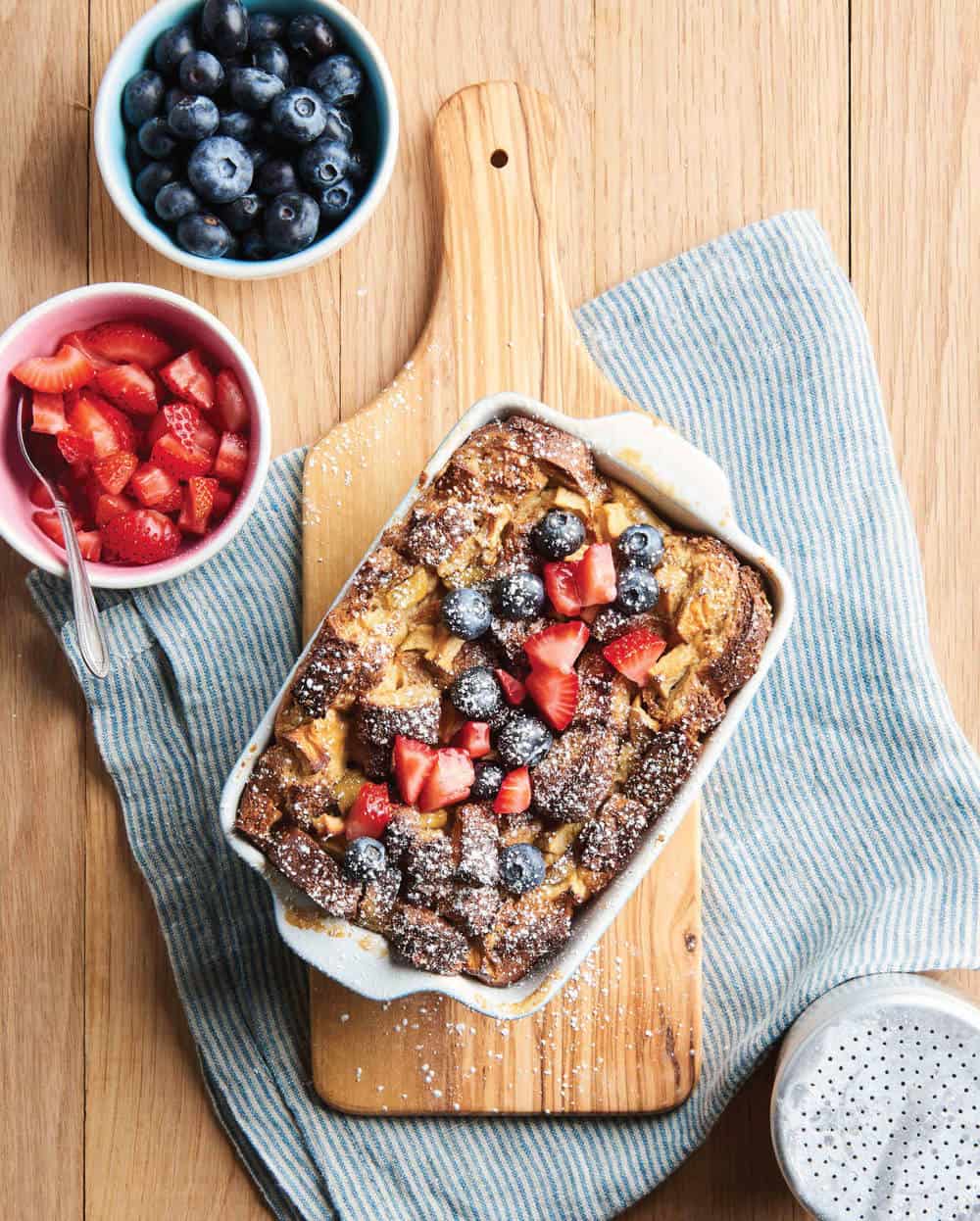 Recipe #3: Two Ingredient Pancakes with fresh fruit. You need: 2 eggs and 1 ripe banana. Whisk eggs, mash the banana well and then combine. Warm a skillet to medium heat, spray with olive oil cooking spray. Take silver-dollar sized portions of the batter and add to the pan. Cook pancakes 30 seconds on each side (until brown and crispy) and then serve. I haven't met anyone who doesn't like pancakes, and these are both nutritious and delicious for the whole family!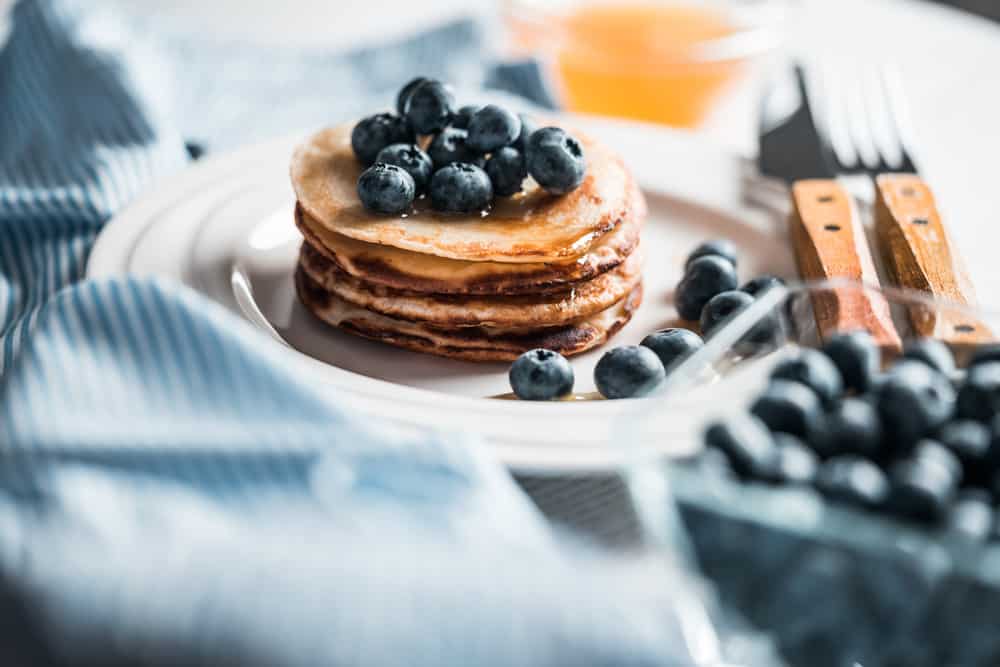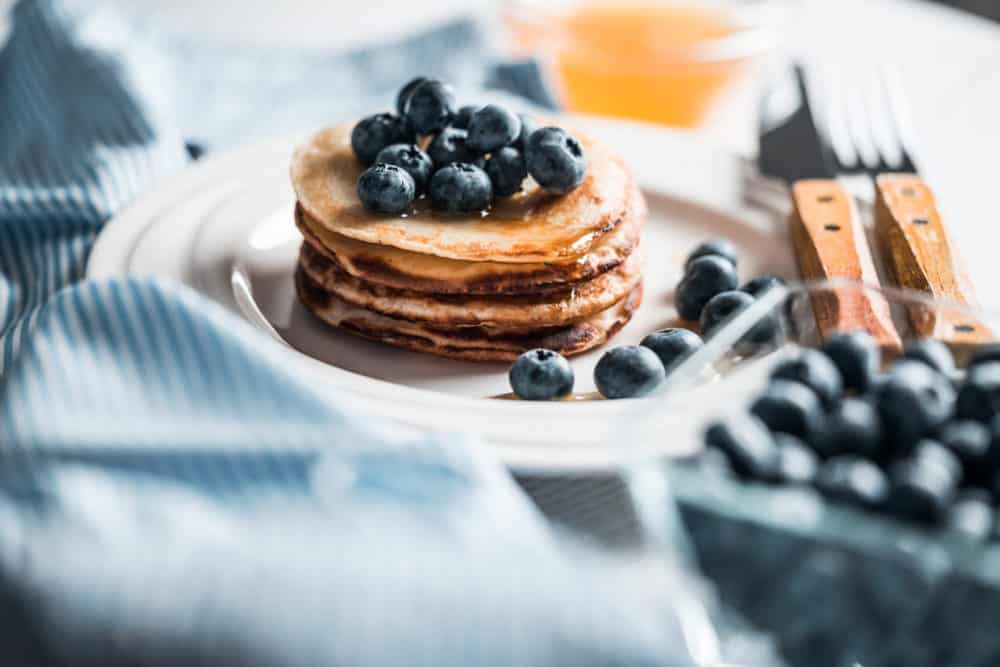 Recipe #4: Overnight Oats, or Oatmeal with Toppings! The oatmeal pictured below was made with 1/2 cup rolled oats cooked with water, topped with granola, nuts, peaches and greek yogurt!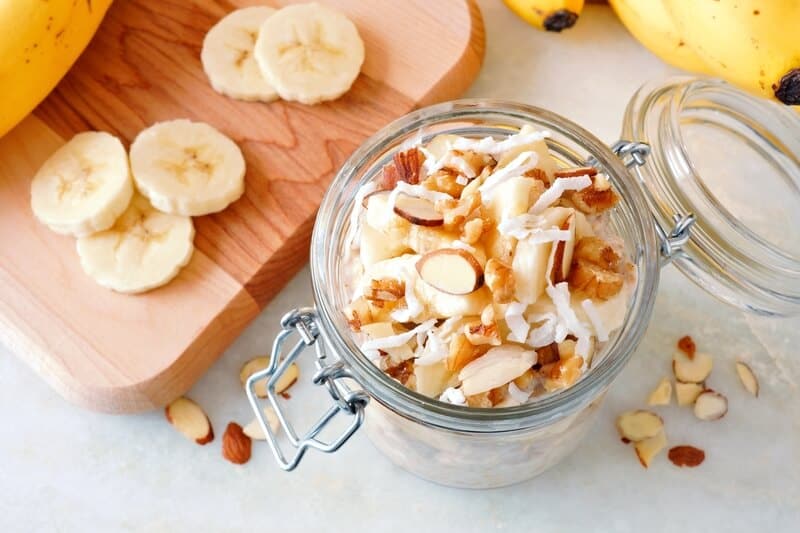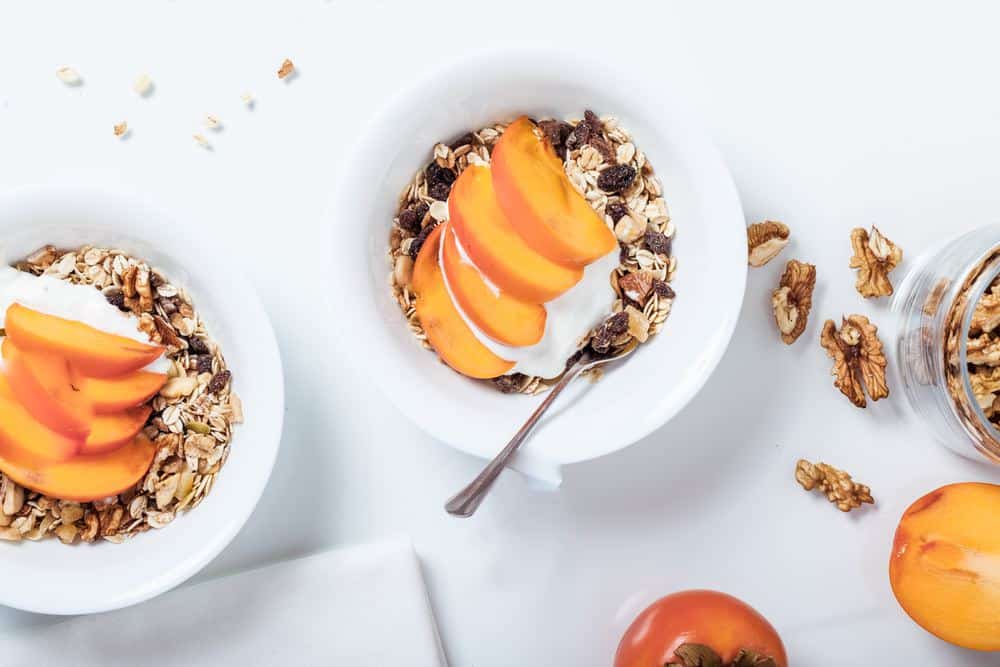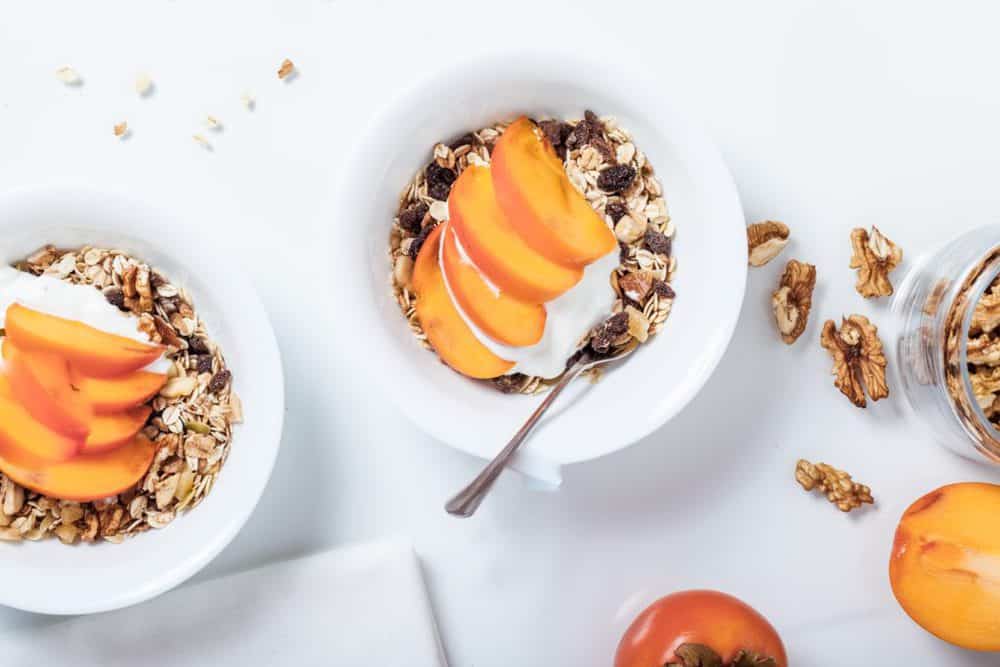 Recipe #5: Grab-and-go breakfast muffins. These hand-held treats look like dessert but are actually secretly healthy. They're perfect to take in the car for a filling and satisfying on-the-go breakfast.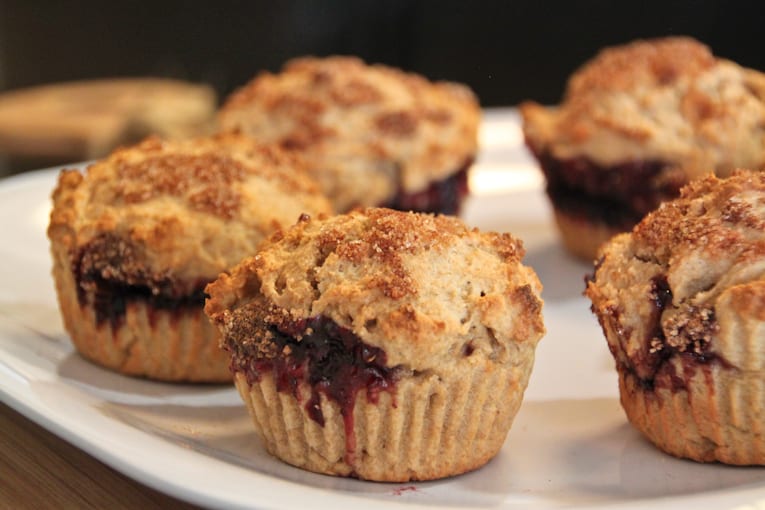 If you happen to be dining out with a picky eater, most restaurants will have some versions of these recipes on their menu (from breakfast to lunch), so you can't really go wrong there, but you can also serve these recipes for breakfast, brunch or even lunch any day!
4 responses to "5 Healthy Breakfast and Brunch Recipes for Picky Eaters"