A Delicious and Easy Dinner Party Menu
This post may contain affiliate links. Please read my disclosure.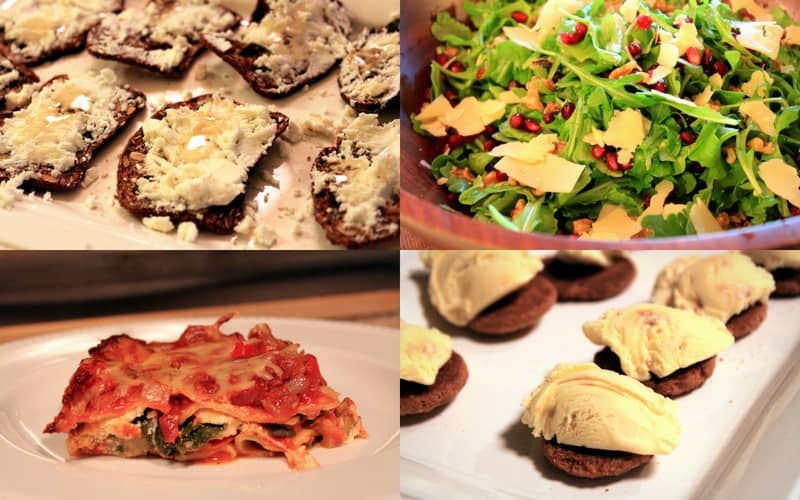 I love hosting people for dinner.
It's so much fun to create a menu, prepare the meal, and it's really rewarding when people like what you've made for them.
The first time we hosted people for dinner, I got so nervous about whether they would like the food, whether everything would go ok, that I went kind of overboard. I bought way too much stuff and we had leftovers for days!
Luckily, after a few rounds of practice, I'm much better at it now. Hosting has gone from a kind-of-stressful experience, to a pretty enjoyable one.
Would you believe that the 4 course meal above only took two hours to make? That includes prep and cooking time. And it's all amazingly good for you too.
The secret is putting simple ingredients together that have really powerful flavors: a little bit of goat cheese, spices, or great cookies from a bakery can go a long way.
Here's my four course dinner menu that can serve up to 8 people, and is achievable in about 2-2.5 hours!
Course #1: Goat Cheese and Honey Crostini
The Ingredients: Raincoast crisp crackers (fig & olive), high quality Goat Cheese, Honey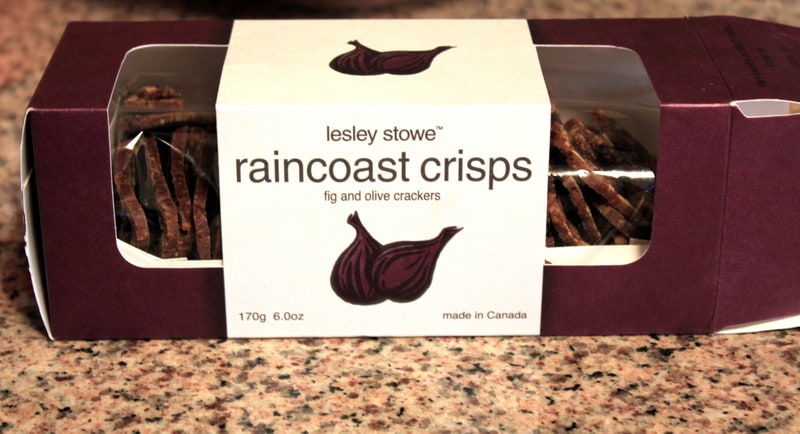 I love Raincoast Crisps – but they are super expensive (like $7 for a box), so if you're on a budget, Trader Joe's has a pretty good knockoff for half the price.
The Directions
Step 1: Lay out the crackers on a tray (it's all about presentation!)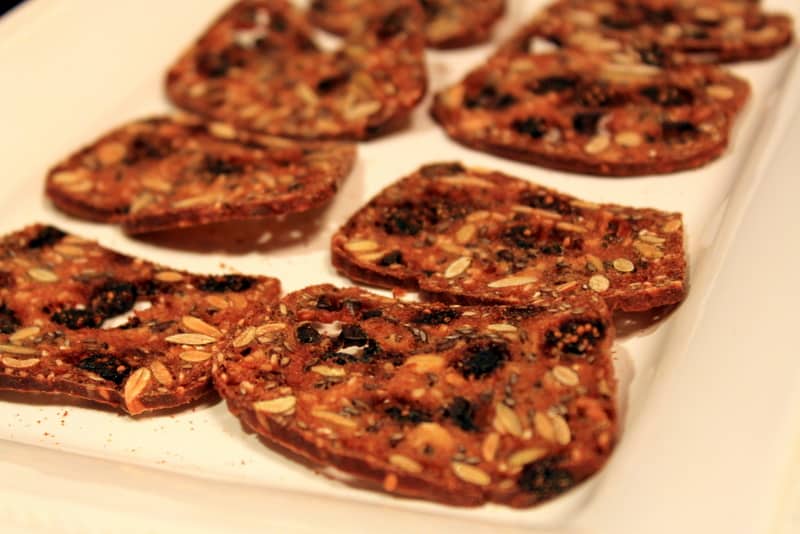 Step 2: Top with 1-2 tsp goat cheese per cracker, and 1 tsp honey.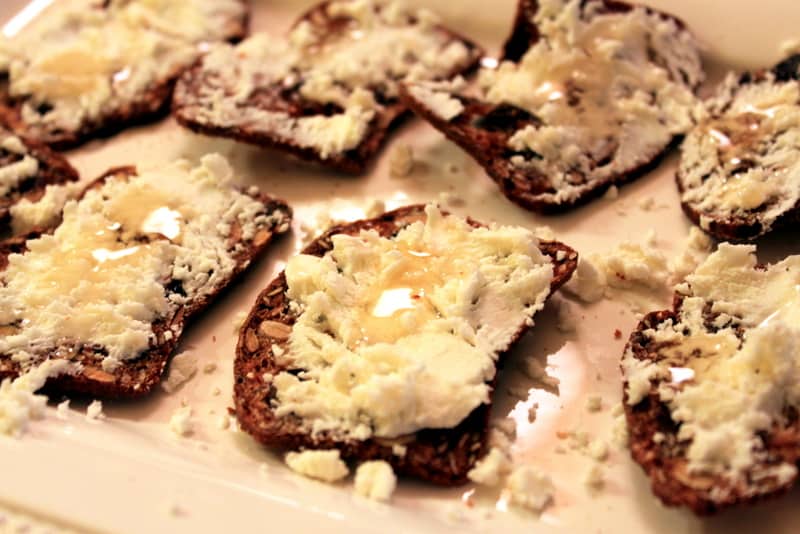 It's best to make these about 15 minutes before your guests arrive so that the crackers stay crispy. I love the creaminess of the goat cheese combined with the slight tang from the figs & olives in the crackers. It's the perfect appetizer.
Course #2: Pomegranate and Arugula Salad with Parmesan Shavings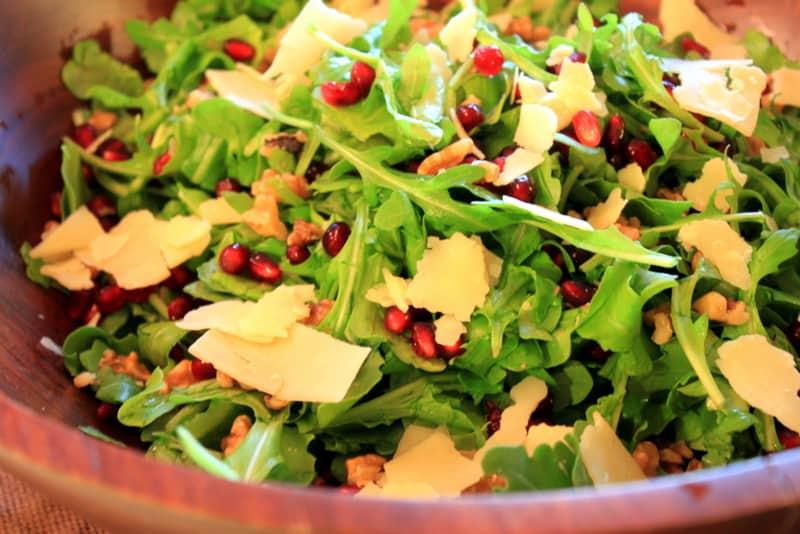 The Ingredients: Fresh arugula, pomegranate seeds (for a time saver you can buy just the seeds), Fresh parmesan cheese shavings, walnuts. For the dressing – high quality olive oil, balsamic vinegar, salt and pepper.
The Directions: Toss all the ingredients together, add the dressing about 2 minutes before serving.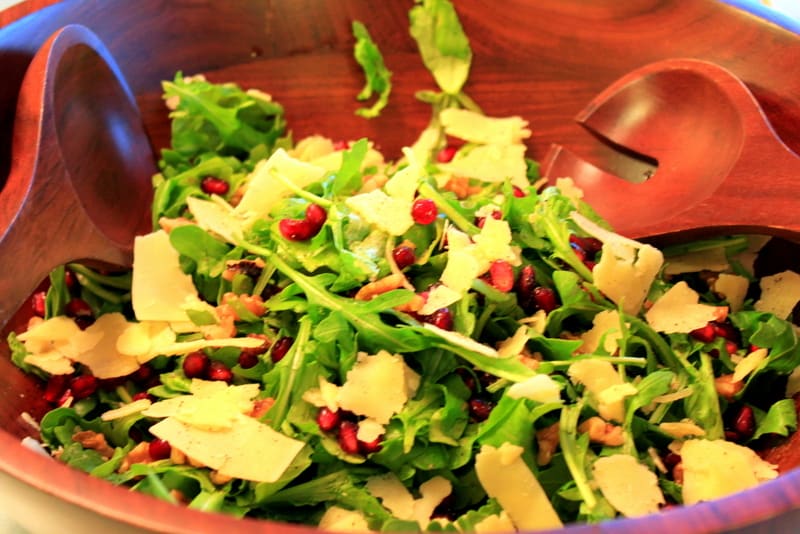 I love the combination of ingredients in this salad: the peppery-ness of the arugula combined with the sweetness of the pomegranate seeds creates a great flavor profile, and the walnuts give it just the right amount of texture.
Course #3: Vegetarian Lasagna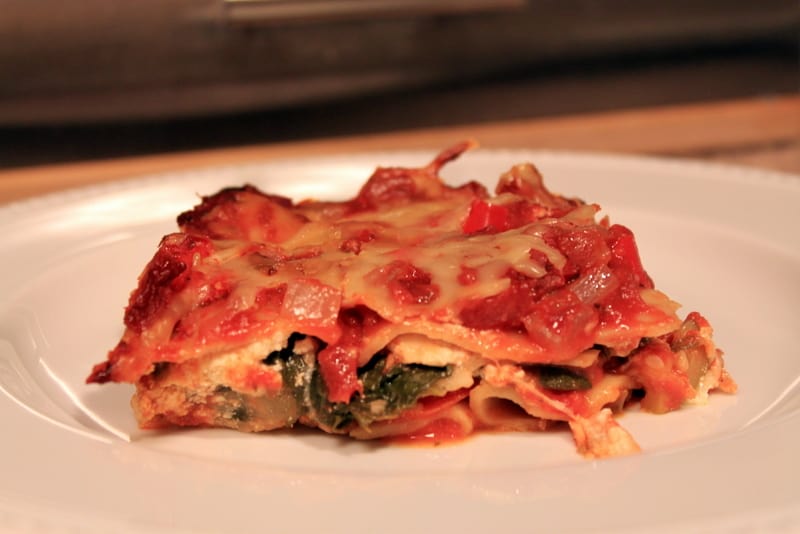 Now this is the part of the menu that takes the full two hours to make. But the great thing is, while the lasagna is baking you can assemble the rest of your menu items, so you're using your time to the fullest extent.
Here is the recipe for this delicious and healthy veggie lasagna
Course #4: Gingersnap cookies with Butter Toffee Ice Cream
You really can't go wrong with this simple but scrumptious dessert. If you have more time, you can bake the cookies from scratch. I didn't – so I bought some great gingersnap cookies from a bakery.
There are two ingredients: Gingersnap cookies, and butter toffee ice cream.
I like to get a sweeter ice cream for this dessert, since the cookies have a bit of a kick to them with the ginger. So the sweet toffee ice cream balances that out well.
There are also two steps:
Step 1: Lay the cookies out on a tray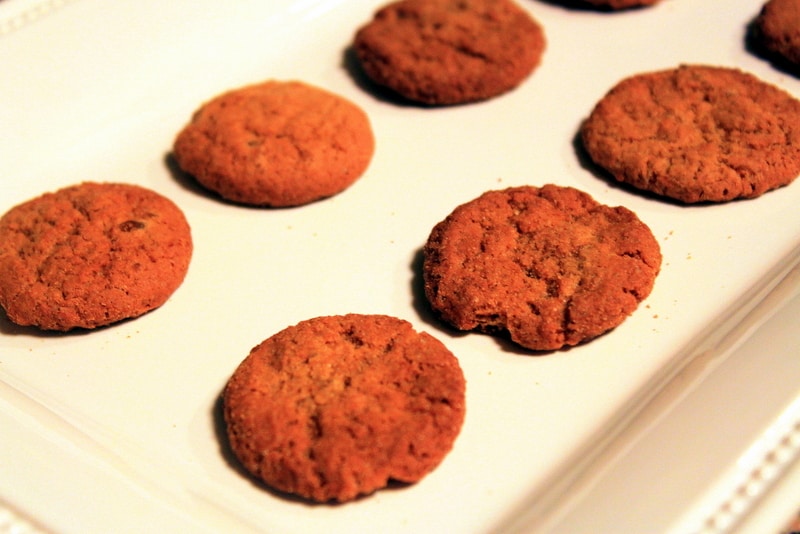 Step 2: Top each cookie with 1 Tbsp of ice cream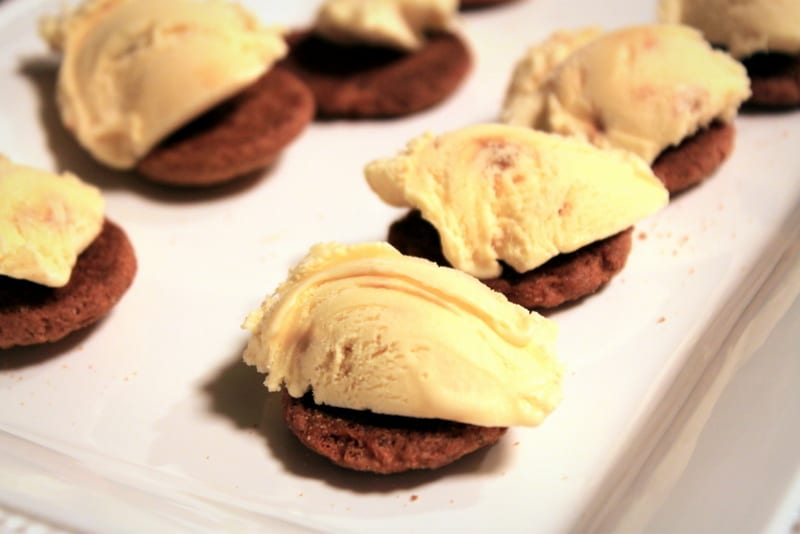 Depending on how big your gingersnap cookies are, this dessert can be as low as 70-100 calories per cookie/ice-cream combination. Not bad for the end of a meal, and it literally takes 5 minutes to assemble.
Hopefully this helps make party planning a little bit more approchable, and I hope you enjoy this menu as much as we did!
10 responses to "A Delicious and Easy Dinner Party Menu"