The Best Food Products for a Healthy Pantry
This post may contain affiliate links. Please read my disclosure.
Having a well stocked pantry is key to being able to cook healthy meals in a pinch. But what exactly do you need for a healthy pantry? This guide will help you identify the essentials for a healthy pantry to make quick delicious meals at home!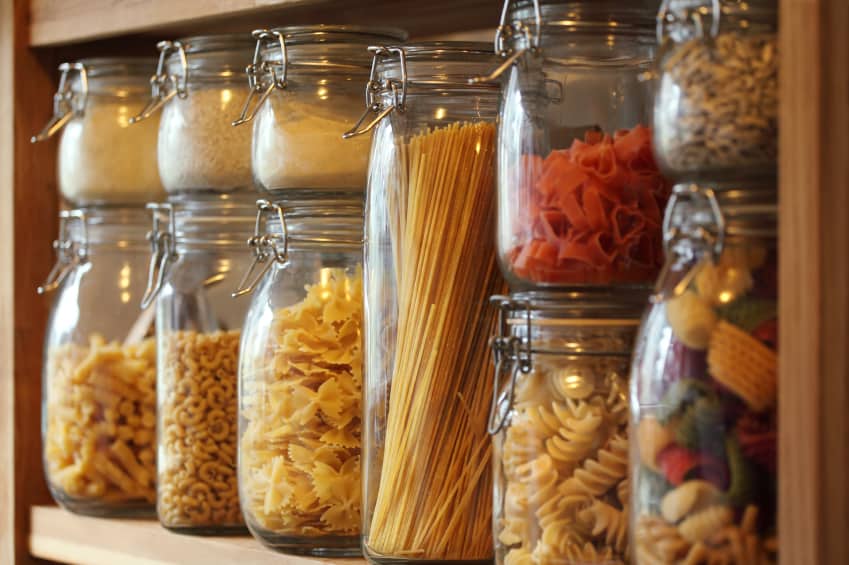 I am all about cooking healthy meals at home that are delicious, but don't take a lot of time to make. With two little kids running around, I really want to be in and out of the kitchen in under an hour.
On those days when I haven't gone grocery shopping, I really tend to rely on my pantry and freezer for those essentials that help me get dinner on the table. So what are those essentials? What staples are "must haves" when creating a healthy meal?
That's where this list comes in! I hope this helps you to plan for days when you really don't want to have to visit the grocery store in order to still have a healthy meal at home!
What Items Should Be in a Healthy Pantry?
#1 | Healthy Pantry Essentials: Oils, Vinegars & Condiments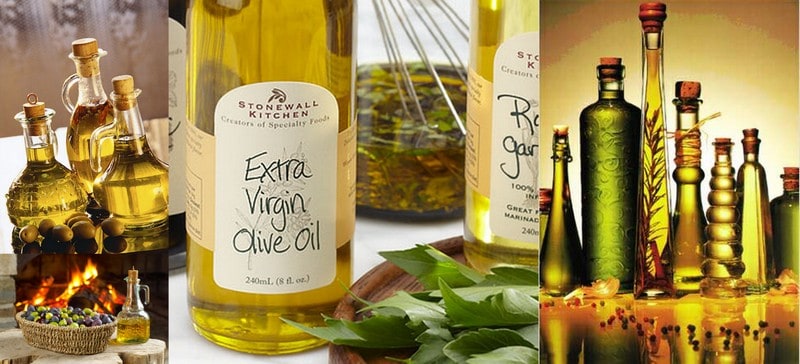 Extra-virgin olive oil: Adds great flavor for cooking, perfect for salad dressing, and has tons of healthy fats and antioxidants
Balsamic Vinegar
Ketchup
Barbecue Sauce: Make sure you get one that is super low in sugar – around 45 calories for 2 Tbsp
Reduced-sodium soy sauce
Salsa
Pasta Sauce
Hot sauce
If you're into salad dressings – make sure to pick a variety that does not have sugar added and uses extra virgin olive oil (not vegetable oils). Or, you can make a simple, fresh dressing at home using olive oil, balsamic vinegar, garlic, salt and pepper – that's what I do!
Real maple syrup: Be sure to avoid the sugary syrups like Mrs. Butterworth's "syrup" that you can find at your local grocery store – those don't provide any of the antioxidant health benefits that real maple syrup has, and they are often super high in sugar & high fructose corn syrup
Fresh fruit preserves that are low in added sugar (Better than jelly because they contain real fruit!)
Pizza Sauce: Make sure you get one that is low in added sugar
Optional: Dijon mustard or regular mustard; organic mayo or vegan mayo made from organic oils.
#2 | Healthy Pantry Seasonings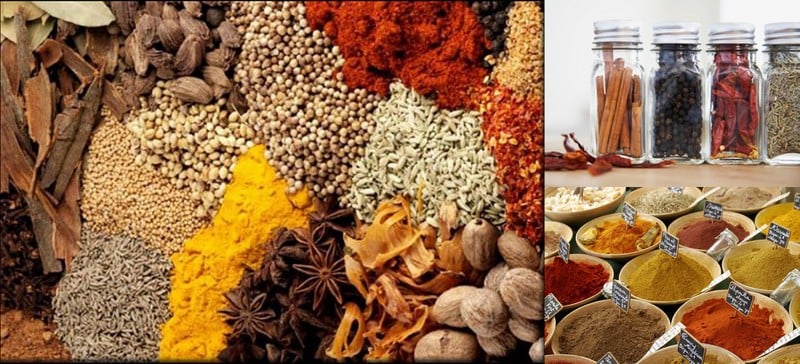 Salt: Sea salt is better than regular salt because it's less refined and has more minerals – but it is also less salty so you have to account for that in recipes
Black pepper
Crushed Red Pepper
Dried herbs: Italian seasoning blend, dried oregano, dried rosemary, dried thyme, dried basil, bay leaves
Dried spices: ground cumin, chili powder, curry powder, cayenne pepper, ground cinnamon, garlic powder, ground ginger, ground coriander, ground turmeric, taco seasoning, ground nutmeg, paprika
Vanilla extract
#3 | Long Lasting Items: Canned Goods & Bottled Items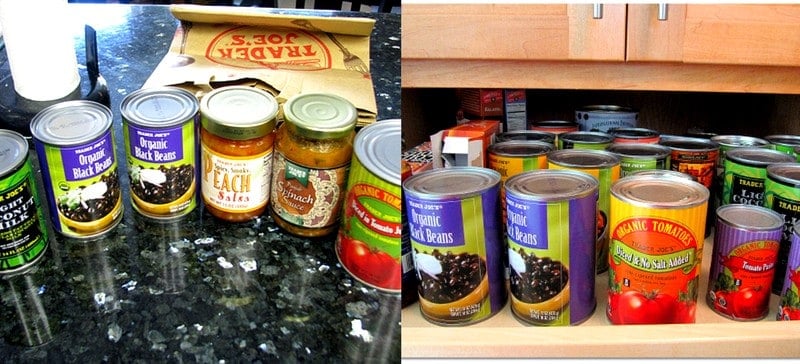 Canned tomatoes (crushed with Italian seasonings are great for sauces)
Tomato paste
Reduced-sodium broths
Canned beans: cannellini, kidney, chickpeas (garbanzo beans), black beans and pinto beans
Low calorie canned soups: Amy's Organic and Trader Joe's has a great variety of organic, low sodium soups
Refried black beans
Light coconut milk
Nut butters (peanut and almond are my favorites because they are the highest in protein)
Sunflower seed butter
#4 | Healthy Grains & Legumes To Always Have On Hand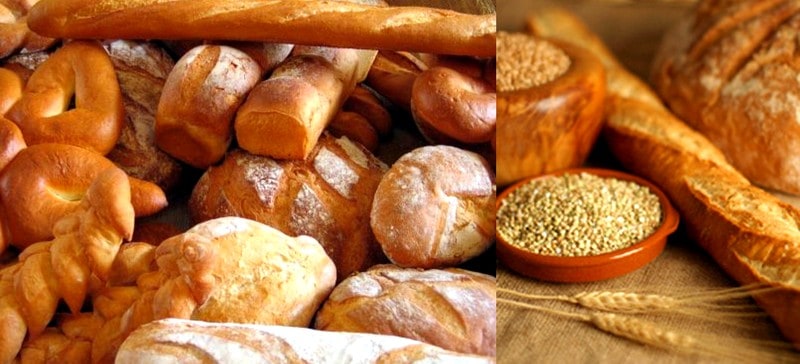 Assorted whole-wheat and chickpea/legume pasta
Brown rice
Whole-wheat couscous
Quinoa: So easy to make and the only complete protein on the list! You can substitute it for anything you'd use rice for.
Regular and quick-cooking barley
Bulgur
Rolled oats, or steel cut oats
Dried lentils
Dried beans
Bread: I like Ezekiel's / Food For Life sprouted grain breads, english muffins, bagels, tortillas. All breads, tortillas, etc. freeze really well, and if you heat them in a toaster oven they taste just like fresh bread!
#5 | Baking Products for a Healthy Pantry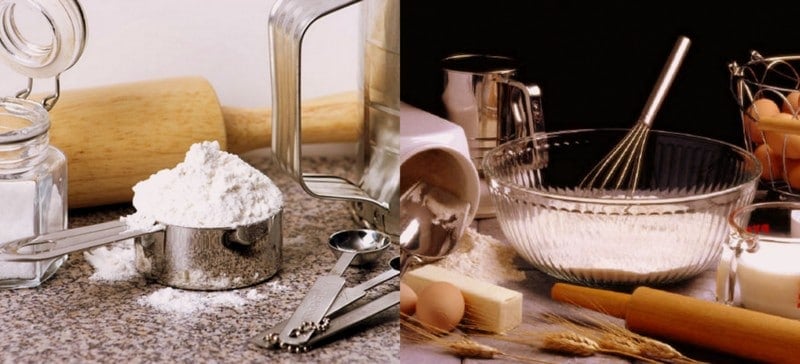 Whole-wheat flour and whole-wheat pastry flour
Oat flour
Baking powder
Baking soda
Unprocessed wheat bran
Quick-rising yeast
Cornstarch
Coconut sugar or brown sugar
Honey or Agave
All-purpose flour (optional)
Granulated sugar (optional)
Dark chocolate chips (choose one that is 70% dark chocolate)
#6 | Nuts, Seeds and Dried Produce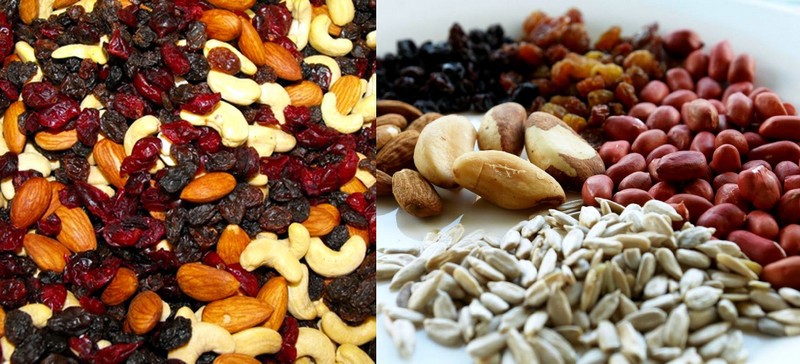 Nuts: Peanuts, Walnuts, Cashews, Almonds and Pecans
Seeds: Sesame Seeds, Sunflower Seeds, Pumpkin Seeds
Seeds that can also be ground or eaten whole: Chia seeds and flax seeds (these are a great addition to oatmeal, smoothies, etc)
Dried fruit: Make sure to get dried fruit that has no added sugar or oils. Freeze dried fruit is the ideal choice. Some favorites include: dried apricots, dates, raisins; freeze dried strawberries, blueberries, apples, mango and many more options here!
Freeze dried vegetables: Carrots, Broccoli, Okra, Snap peas, and many more options here as well!
#7 | Refrigerator & Freezer Basics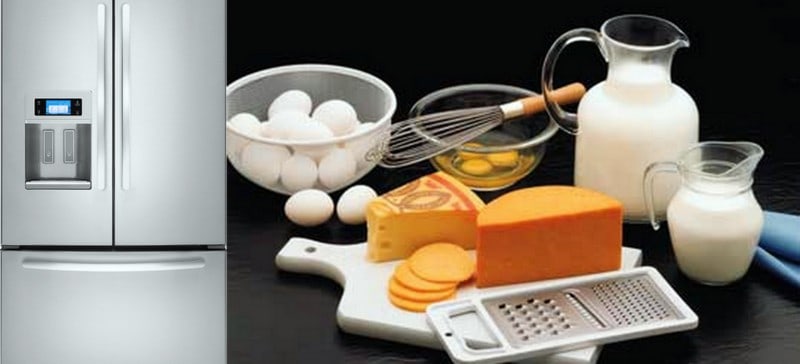 All of these refrigerator/freezer items last at least 2 weeks if not longer so you can buy them in bulk as needed!
Organic 1% or skim milk
Organic Butter, Unsalted
Low fat sour cream
Cottage cheese
Greek yogurt
Organic free range eggs (Try using only egg whites in your omelettes/fritattas/etc – you'll get all of the protein with none of the fat)
Cheeses: Sharp Cheddar, Pepperjack, Feta, Parmesan, Mozzarella and shredded cheese blends
Frozen Fruit: Frozen berries are the best – super high in fiber, and freeze really well
Frozen Vegetables: Broccoli, Cauliflower, Mixed Vegetables (green beans, carrots, peas), Corn, Bell Peppers, Spinach
Extra Firm Tofu
How do I keep my pantry stocked?
There are a few basic rules I like to follow to keep my pantry well stocked and ensure I don't run out of anything I need!
Keep things organized and clean. I group like items together on the same shelf so that I can easily see what I need and what I might be running low on.
Once you start running low on a particular item, add it to your grocery list! I keep my grocery list on my phone, but a simple post-it on the fridge would work too.
Keep extras of non-perishables. We have some extra shelving in our garage so for things that I know will last for a year (e.g. canned goods) – I'll keep some in a separate location from our pantry just in case.
Regularly take inventory, clean things out. That way you won't end up with an expired box of pasta from 2009 sitting in your pantry for years!
How do you organize a healthy pantry?
I like to organize my pantry visually – keeping things I use the most frequently on eye-level shelves, and keeping things we use less frequently (or extras of items) on the higher shelves.
My pantry has shelving all around the room so I have two sets of shelves to work with. I group similar items together in this way:
Shelf 1: Bulk dry goods, nuts, seeds, spices, baking goods
Shelf 2: Grains, pastas, rice, cereals
Shelf 3: Canned goods, nut butters, sauces, oils, condiments
Shelf 4: Snacks, crackers, Extra items
I also recommending using clear storage containers for foods like pasta, grains, dried lentils/beans etc — because then it's easy to see what you have without having to dig around a bunch of boxes!
Try Some of These Healthy Pantry Recipes!
24 responses to "The Best Food Products for a Healthy Pantry"