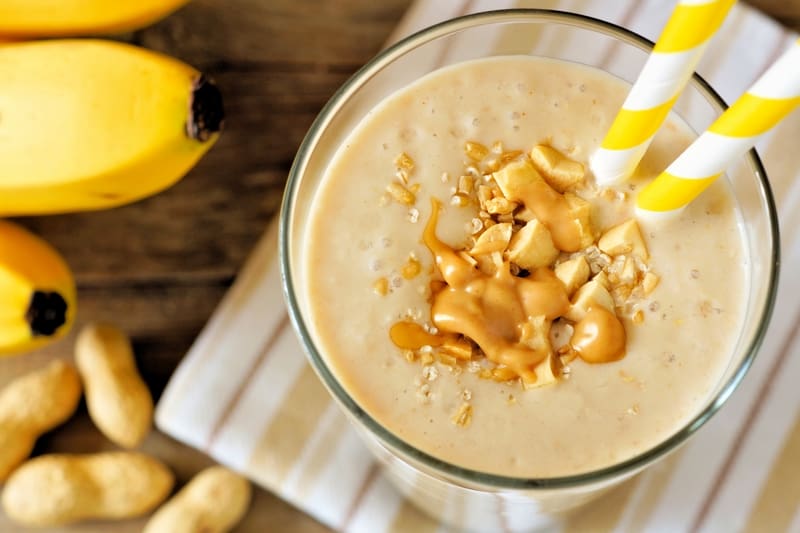 What are you craving this summer?
For me, summer means spending as much time outdoors as I can, taking a little break and relaxing a bit. What I crave is time: more time to spend with family and friends, going to the beach or park, outdoor festivals, food truck fairs, etc. I also crave cute summer dresses, vibrant summer produce, fresh berries and stone fruits (my fav!), baked goodies, and cool refreshing drinks like smoothies and infused water.
Speaking of smoothies, I am totally in love with this peanut butter breakfast smoothie that I created last week. It's packed with protein and fiber, has no added sugar, and is deliciously thick and creamy thanks to plain Greek yogurt (I used Stonyfield Farm's). It's got the perfect balance of sweetness and nuttiness, and it will absolutely keep you full until lunch — for less than 300 calories!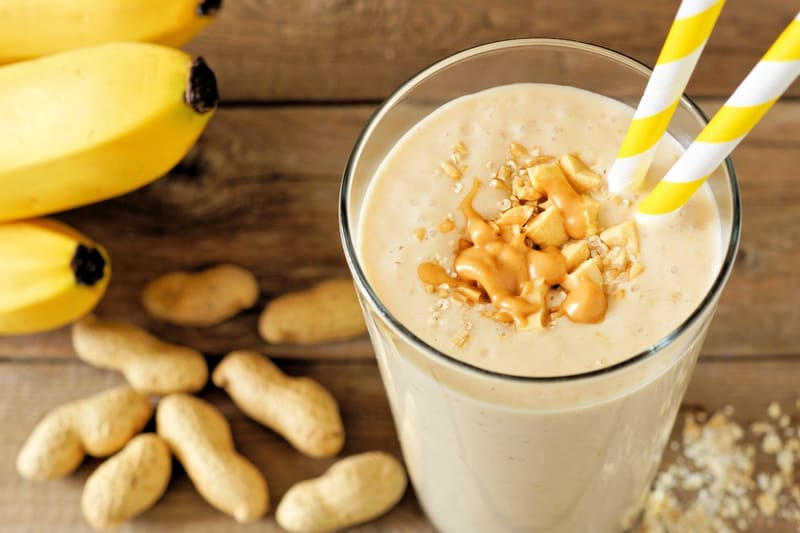 Who can resist that?
It's the perfect summer breakfast treat. (Recipe below!)
But first — giveaway time! So what exactly am I giving away? Honestly, I've never blogged about clothing before but when prAna and Stonyfield teamed up and offered to send me this beautiful sustainably made Quinn dress AND an additional dress to give away to one of my readers, I just couldn't say no!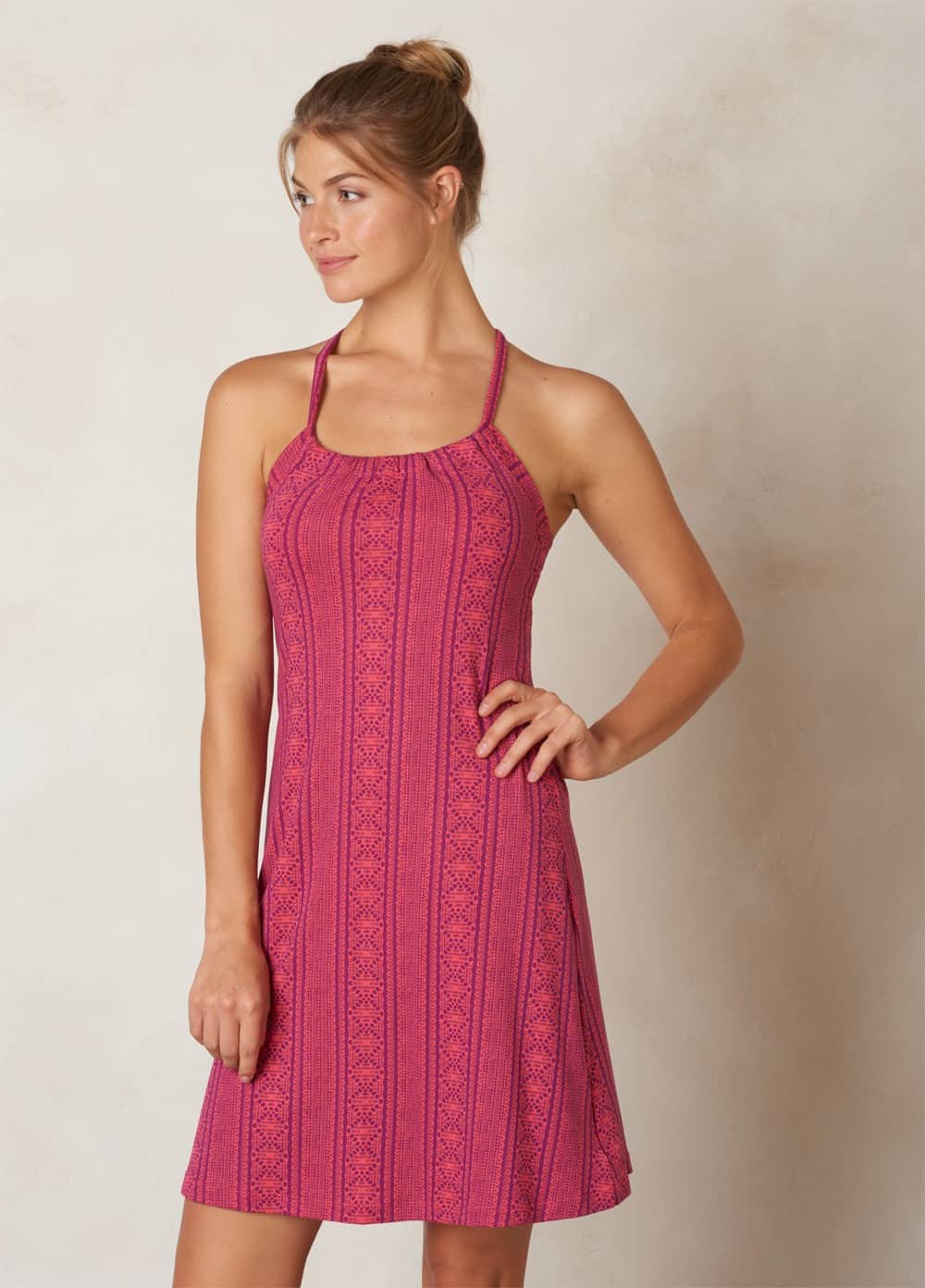 I actually hadn't heard of prAna before they reached out to me, but what I found was that all of their clothing is beautiful, functional, comfortable, sustainably made, and Bluesign certified (which indicates the highest standard in the textile industry for environmental health, safety and chemical management). This Quinn dress is made of a stretchy, quick drying fabric that's super comfortable and can be dressed up or down.
And now, one lucky reader has the opportunity to win their very own Quinn dress from prAna!
To Enter: You can enter in one of six ways (each option below counts as a separate entry):
This giveaway will be open until 11:59pm PST on Friday, July 1st. I'll be announcing the winner in the comments of this post on Saturday, July 2nd.
You can also check out prAna.com for yourself! You can save 15% off your prAna order with this special code: SCS16ANSH. (Note: Not valid for Influencers, on Gift Certificates or valid with any other offers. Offer lasts until July 7, 2016) 
And in the meantime, be sure to make this smoothie 🙂 You will not be disappointed!
Peanut Butter and Banana Smoothie
Nutritional Info Per Serving: 281 Calories, 9.9g Fat (2.3g Saturated), 90.8mg Sodium, 37.9g Carbs, 6.2g Fiber, 15g Sugar, 14.3g Protein
Ingredients
1/2 cup 1% Organic Milk
1/2 cup 2% Plain Greek Yogurt
2 tbsp ground flaxseed
1 tbsp creamy peanut butter
1/4 tsp ground cinnamon
1/4 teaspoon vanilla extract
1 ripe banana, sliced
Instructions
Place all ingredients in a blender and blend until smooth.
https://pickyeaterblog.com/peanut-butter-banana-smoothie/
Recipe by: The Picky Eater, pickyeaterblog.com
TAGS: breakfast, giveaway, gluten-free, kid friendly recipes, quick meals, smoothies, snacks, vegetarian
132 responses to "Peanut Butter and Banana Smoothie and a prAna Giveaway!"