The Ultimate List of Sunday Dinner Ideas
This post may contain affiliate links. As an Amazon Associate, I earn from qualifying purchases. Please read my disclosure.
Sunday dinners are a great time for family, but sometimes it can be difficult to decide what to eat! Especially if you're an adventurous cook who likes to try new things, it can be hard to pick the right dish that everyone at the table will enjoy without resorting to the same old dinner ideas. I know that struggle all too well, so I have put together the ultimate list of Sunday dinner ideas, complete with different cuisines and flavors, suitable for all dietary requirements.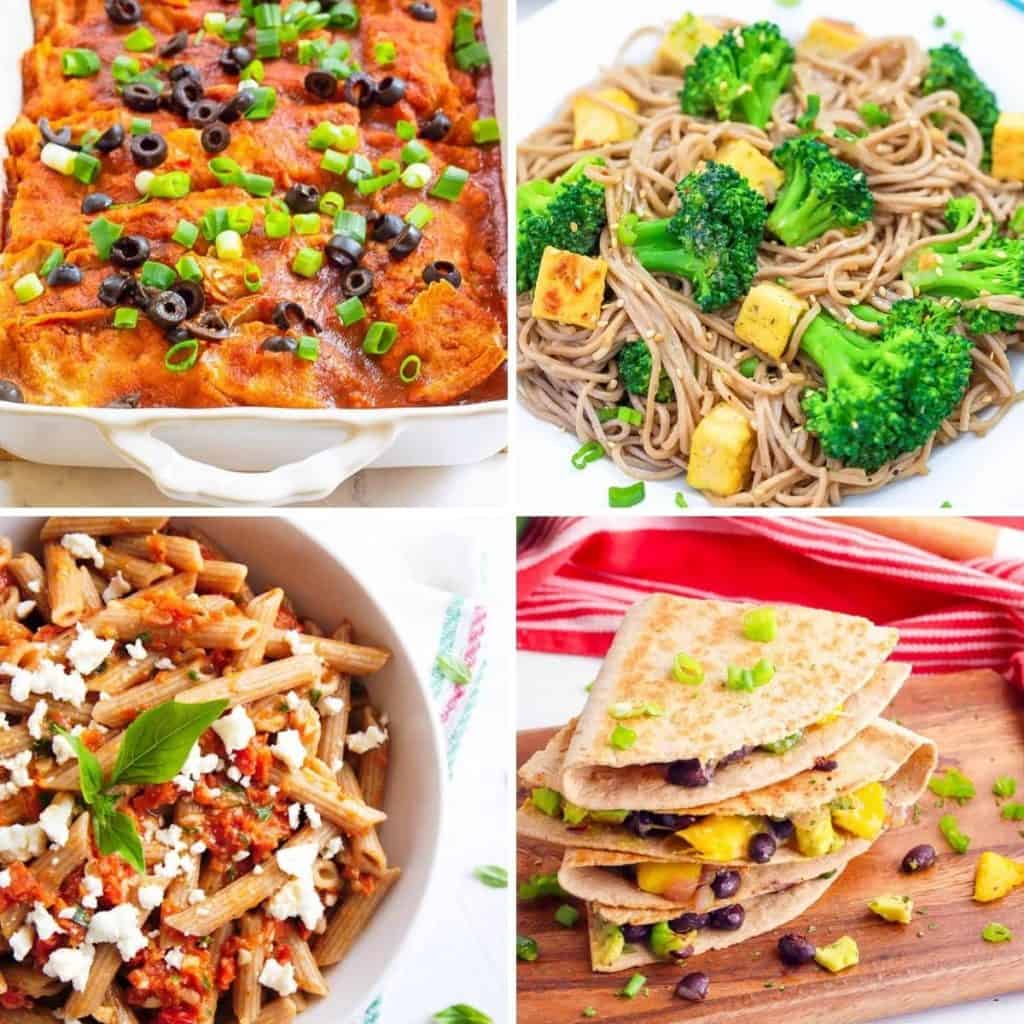 Every Sunday is different – sometimes you have a lot of time on your hands and can try something new, and other times you have less time because you had a jam-packed day with the family and want something simple and easy to make. Wherever you're at by the end of the week, my list of the best Sunday dinner ideas has you covered. It's the best time to sit around the dinner table and enjoy the company of the ones you love.
I always have fond memories when I look back on Sunday dinners with my family when I was a kid. Sunday evenings and special occasions call for good food and good company! The best thing about Sunday is it comes every week! It doesn't have to be a special time of year to enjoy a good meal. It's the day of the week to rest, relax, and prepare a nutritious meal with delicious, simple ingredients.
Tips For Making A Great Sunday Dinner
When it comes to cooking Sunday supper recipes, you might be cooking for more than just your kids. Sundays are great for spending time with the family, and being one of the only days in the week that most of us have some time off, it's the perfect time to get together.
No matter your family size or tastes preferences, there's a Sunday dinner idea out there for you – you just have to find it! Knowing what you want out of your weekend is crucial here. Depending on how much time you have, how confident a cook you are, and who you're cooking for, a great Sunday dinner means something different each week. Here are my top tips for choosing the perfect Sunday dinner recipe for you.
Tip #1 Choose A Meal Everyone Can Enjoy
This is an extremely difficult task, but the best Sunday dinner ideas are the ones that everyone likes! Some enjoy rich flavors, while others prefer something blander. Luckily, my recipes are crowd-pleasers, even for the pickiest of eaters! So whether you're trying to eat healthier or cater to different dietary requirements, my collection of Sunday dinner ideas still has something for everyone.
Tip #2 If You Have Time, Try Something New!
For busy parents, the weekend, and specifically Sunday, is often the only time in the week that you have real time to cook. It can be a really relaxing and fun process that the whole family can get involved in too. Sundays are the perfect time to try out a new recipe – if there's something in this list that catches your eye – that's the recipe you should make! All of these meals can be stored in the refrigerator and enjoyed the next day, so feel free too make a double batch and safe the leftovers! Pair with white or red wine to make it extra special.
Tip #3 Think Outside The Meat And Potatoes Box
The star of the show doesn't need to be tender chicken, tender beef, chicken breasts, or chicken pot pie. While many popular dinners start with ground beef, pork shoulder, juicy chicken, short ribs, southern fried chicken, tender meat, or a Sunday roast, you don't have to prepare those types of meals to get a comforting Sunday dinner! This classic comfort food is higher in fat and calories, and usually lower in nutrients.
You may have vegans or vegetarians in your family you want to satisfy, or want to cook a little healthier. The best recipes are those that meet everyone's dietary restrictions. These recipes will satisfy all, from stuffed bell peppers to sheet pan dinners, you'll find an appetizing recipe to make everyone happy!
Healthy Sunday Dinner Ideas
Keeping your family healthy is every parent's priority, and the food you feed your kids is an important part of that. This first section is full of healthy Sunday dinner ideas that keep everyone fit and healthy. And don't worry, kids will still enjoy these dishes as they're still just as tasty as Sunday classics.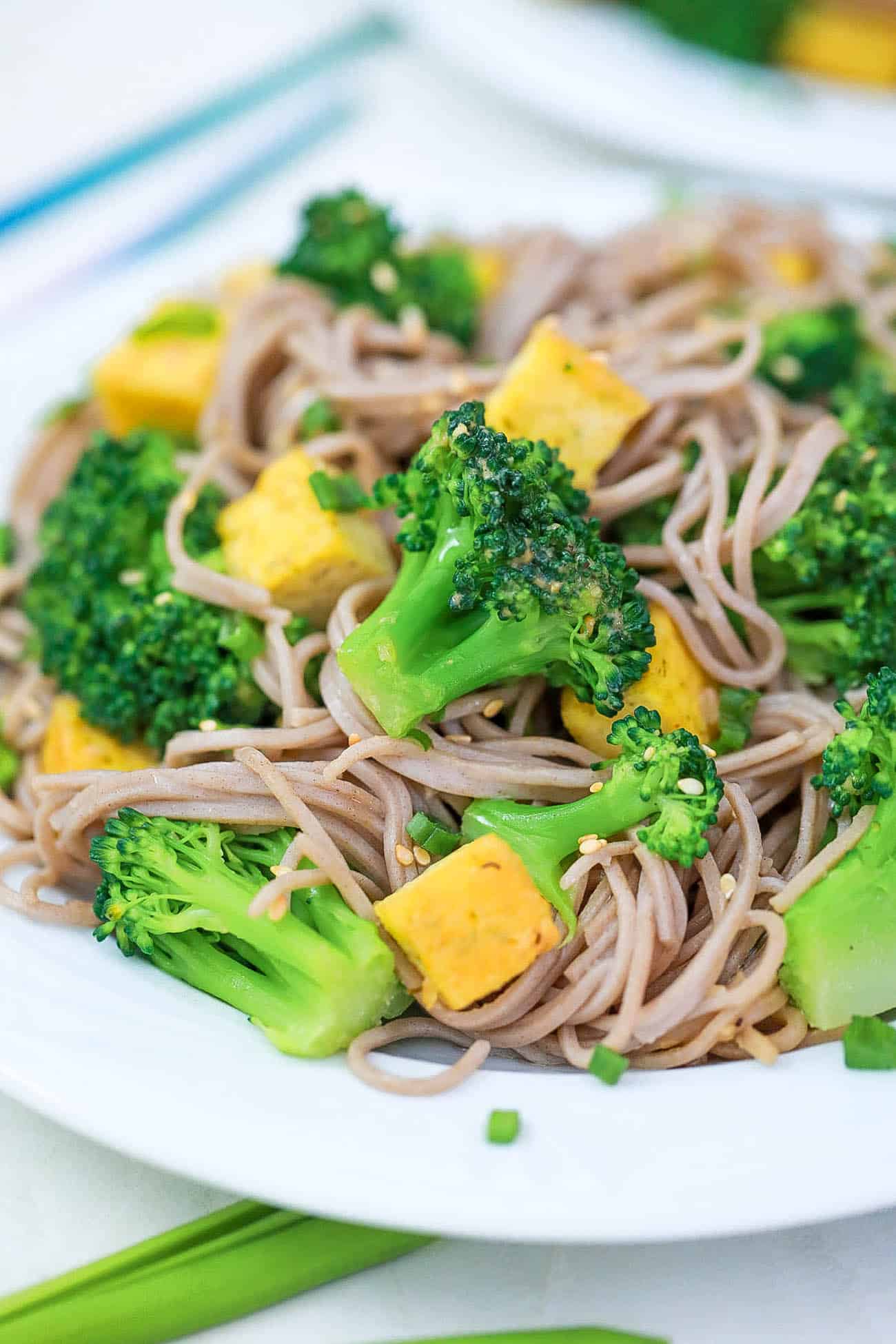 Lean protein and lots of green veggies make this stir fry a healthy alternative to take-out! Whip this up in under an hour and you'll have a one pot meal ready to go!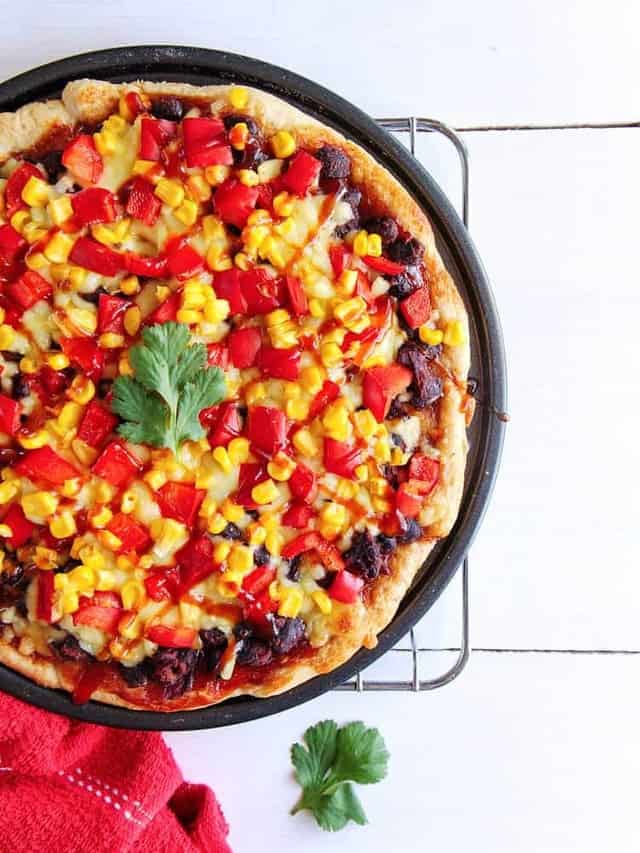 When you want to let the kids enjoy pizza without the grease and guilt, this twist on a homemade pizza is just what you need. Pizza is always a great Sunday dinner idea because it's a crowd pleaser. Made with barbecue sauce, smoky flavors, and creative toppings, this is a delicious dinner everyone will love!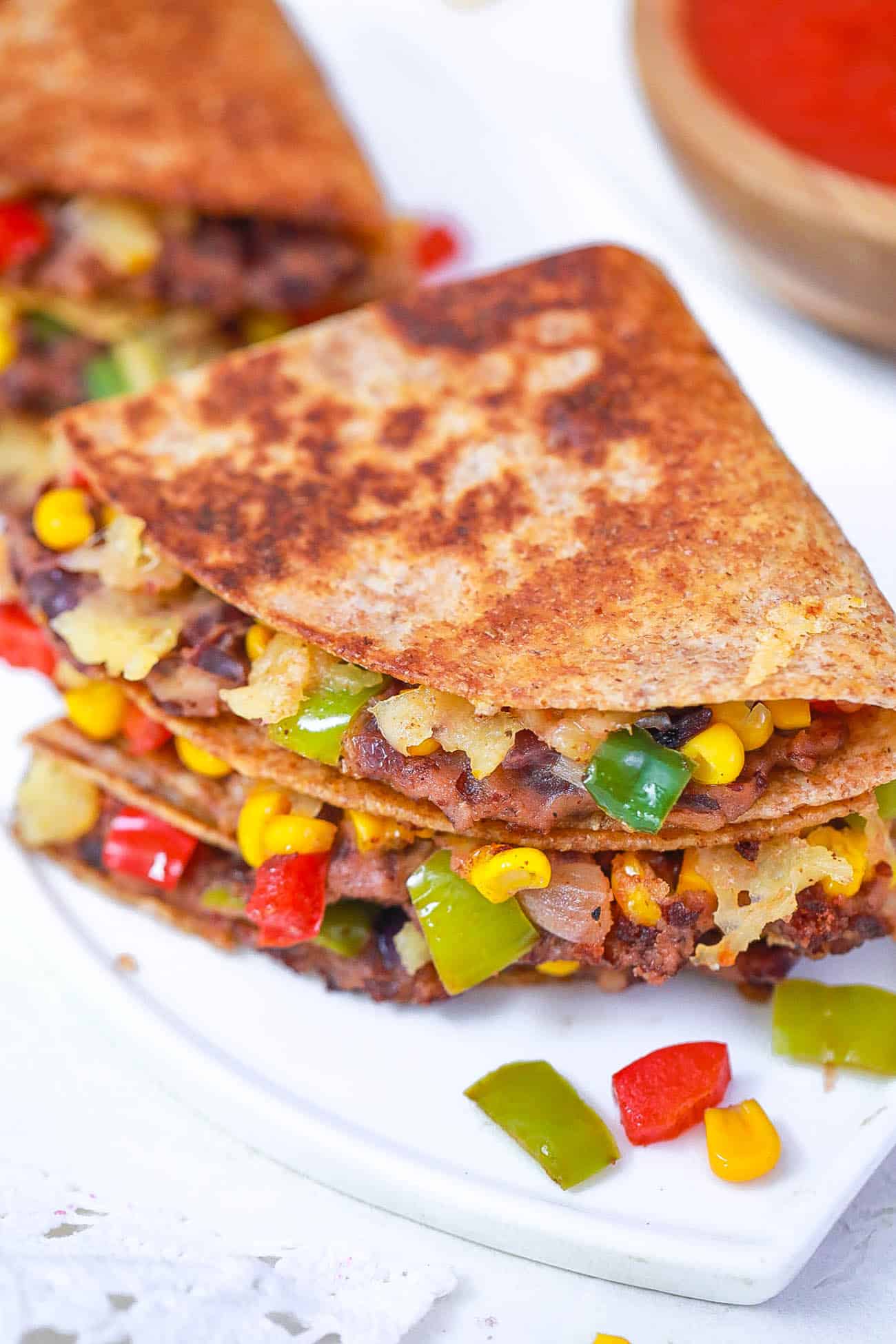 Quesadillas are a staple meal in our house, and for good reason. They're healthy and filling, full of veggies and protein. Customize this to your liking – add a dash of cayenne pepper, chili powder, or hot sauce for a little spice, and serve with your favorite toppings like salsa, guacamole and sour cream!
Easy Sunday Dinner Ideas
Sundays are supposed to be a day of rest and relaxation – chefs included! This next section is full of low-maintenance recipes that can be prepared and cooked with minimal effort. Think one-pot and slow-cooker recipes that are easy like a Sunday morning! These lazy Sunday dinner ideas feature little effort, simple ingredient lists and are guaranteed to please everyone.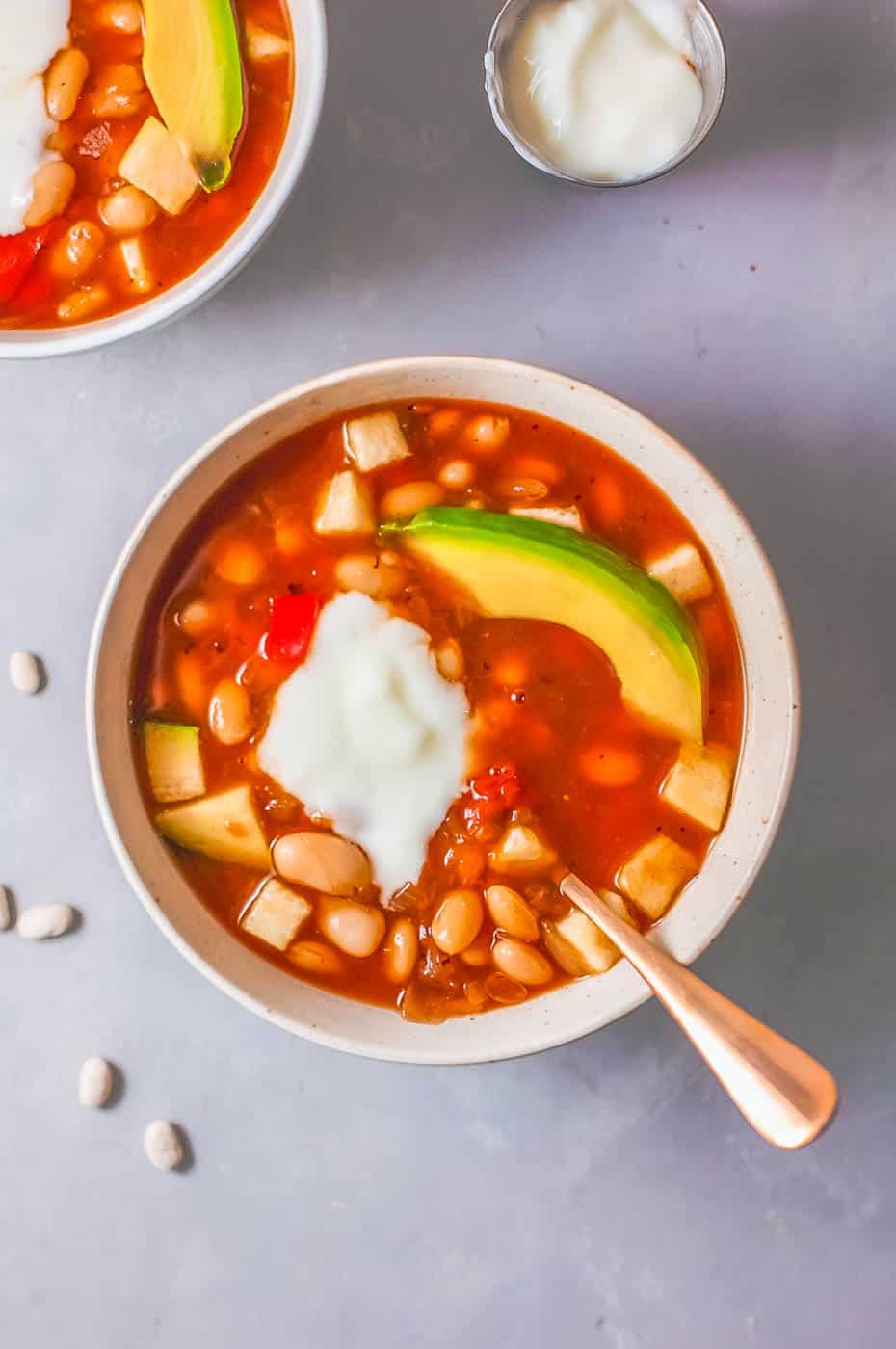 This soup requires little effort but packs a punch when it comes to flavor. A smoky, delicious dish that will please the whole family.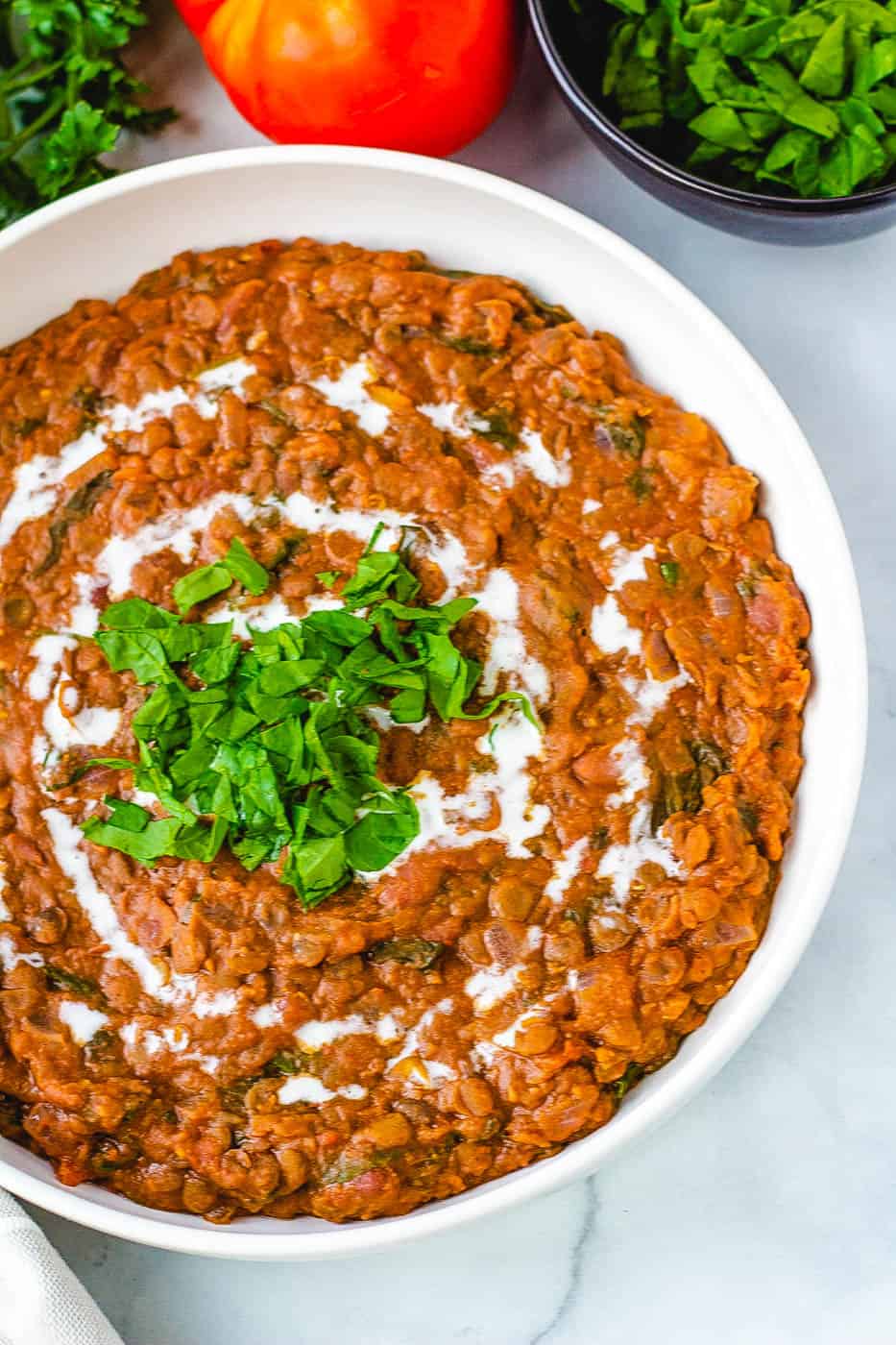 It doesn't get easier than dal! This healthy twist on an Indian classic is super easy to make, and will fill hungry bellies!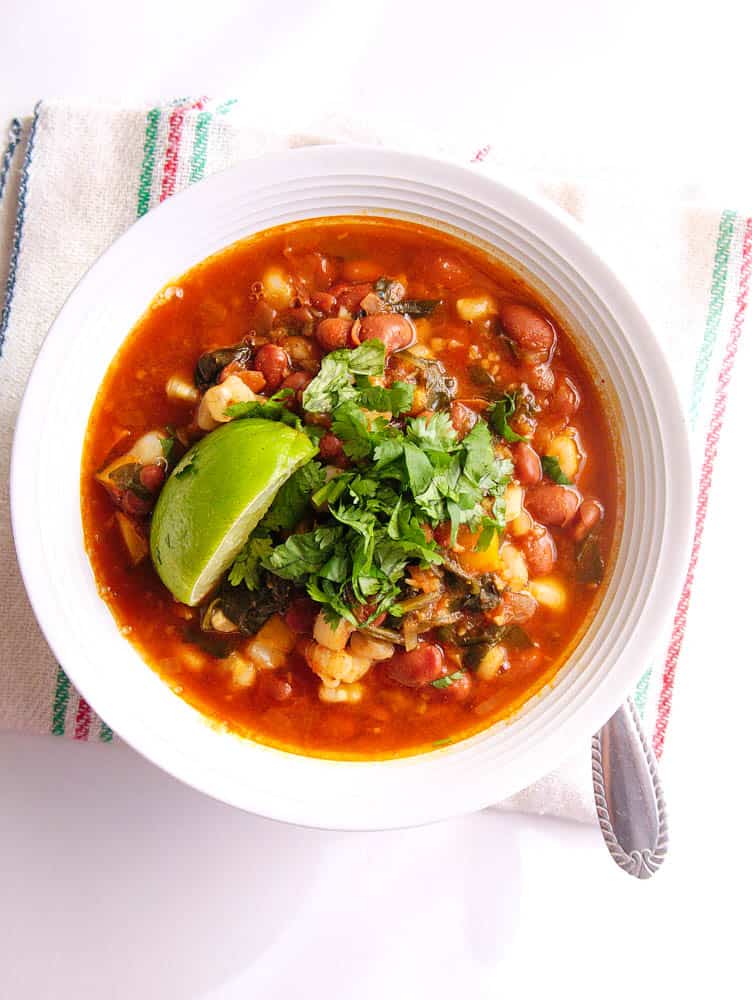 This is an easy-to-make Mexican stew that is ready in 30 minutes! Expect big flavors and crunchy vegetables.
Hearty Sunday Dinner Recipes
If you want to refuel your family for the week ahead, then a hearty Sunday dinner is just what you need. The traditional, home-cooked food that we usually think of isn't always the healthiest, but my recipes strike the perfect balance of healthy and hearty. So you can all enjoy your favorite comfort foods without feeling guilty or going against your healthy eating regime.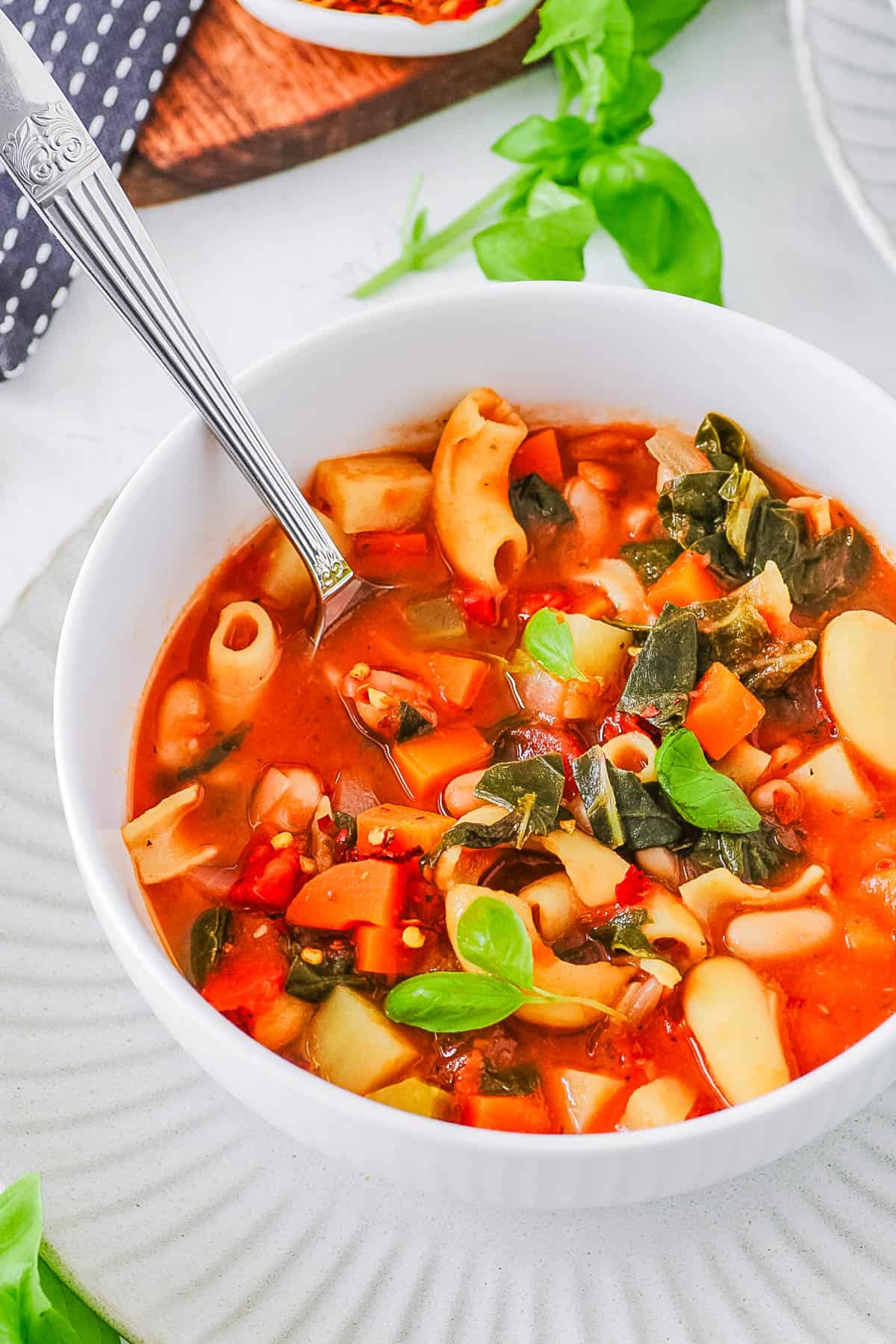 Perfect for a cold night, my minestrone soup is still as hearty as traditional recipes, but lower on calories.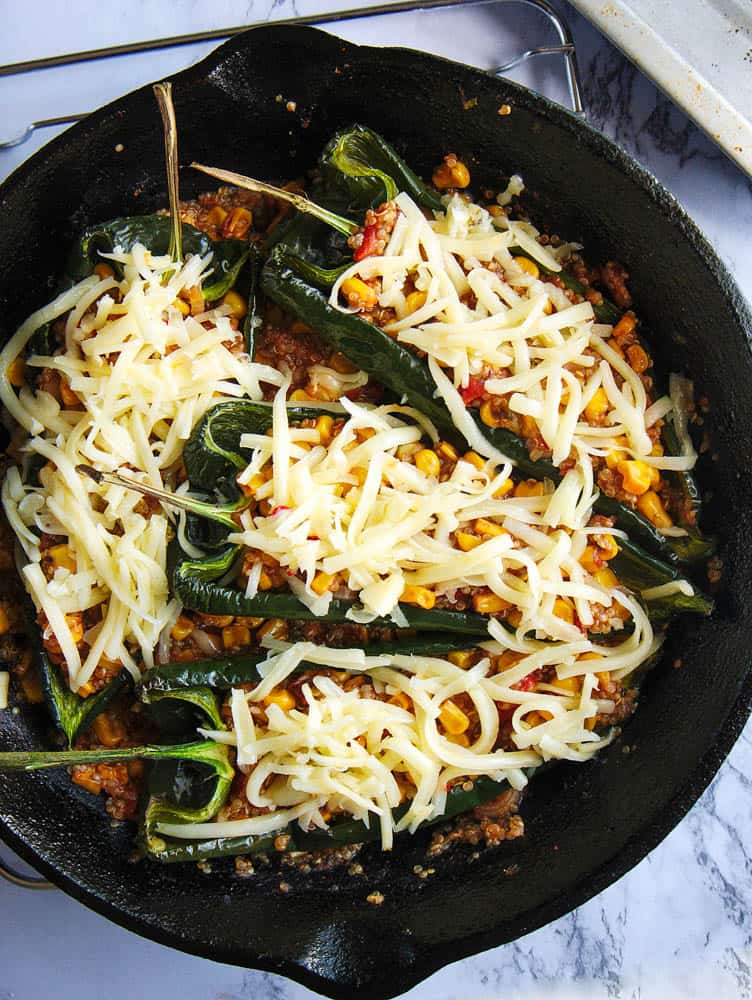 Poblano peppers are one of my favorite ingredients, and this recipe is satisfying and filling thanks to the corn, quinoa, and gooey pepperjack cheese.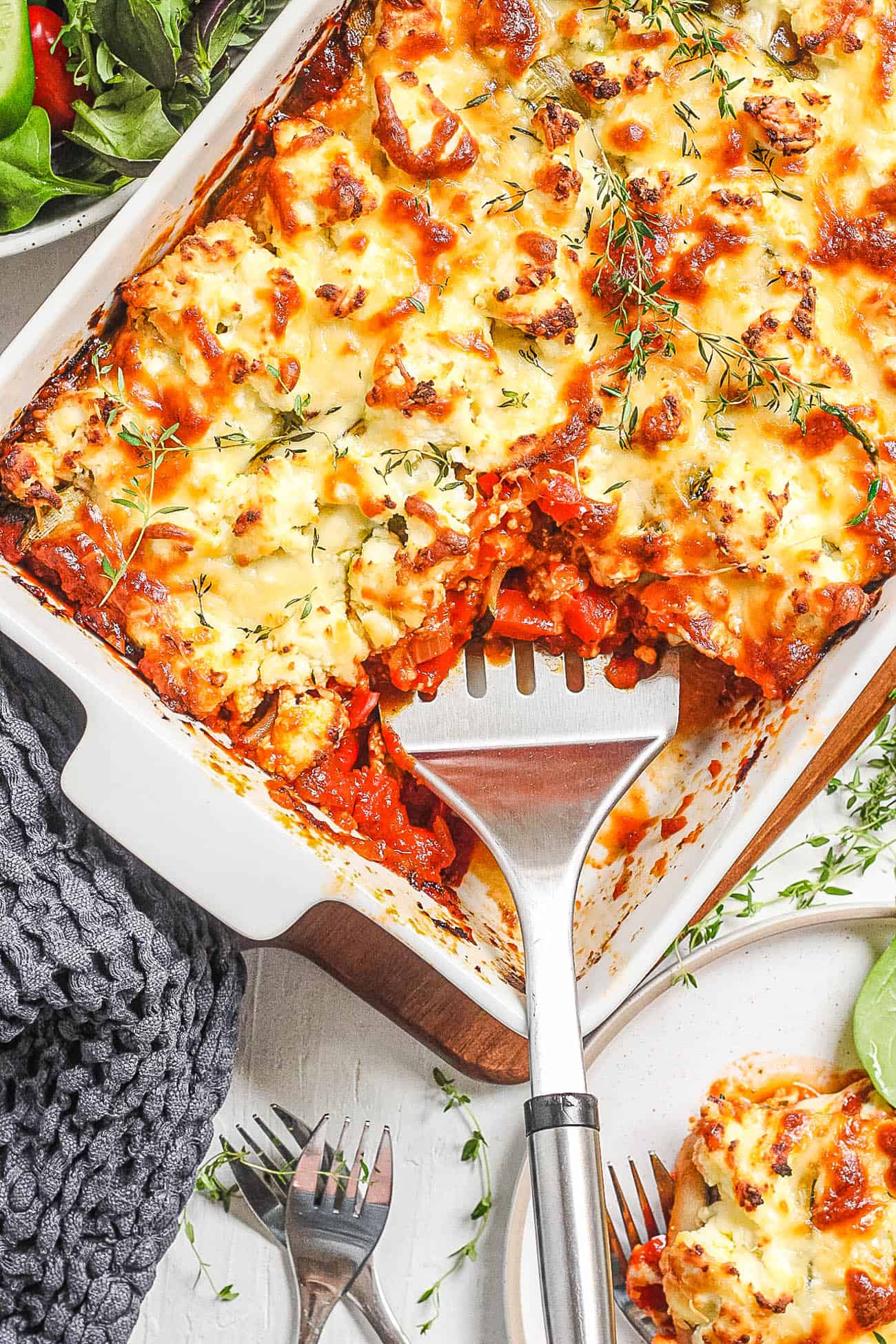 Swap out lasagna noodles for zucchini in this low-carb, gluten-free version of a classic lasagna. The best part is that this easy homemade lasagna great for the entire family and totally guilt-free. Serve it up with some gluten free garlic bread for a complete meal!
Quick Sunday Dinner Recipes
If you've had a busy weekend and don't have the time or energy to cook – no problem. This next section explores Sunday night dinner ideas that are also 30-minute meals, so no matter how hectic your schedule is, you can still whip up a tasty and healthy meal for your family.
When it comes to cooking dinner quickly, meals that can be cooked on the stovetop or stir-fried are your best options. My go-to quick Sunday dinner when I've had a busy weekend is a hearty dahl like the sweet potato one in this section!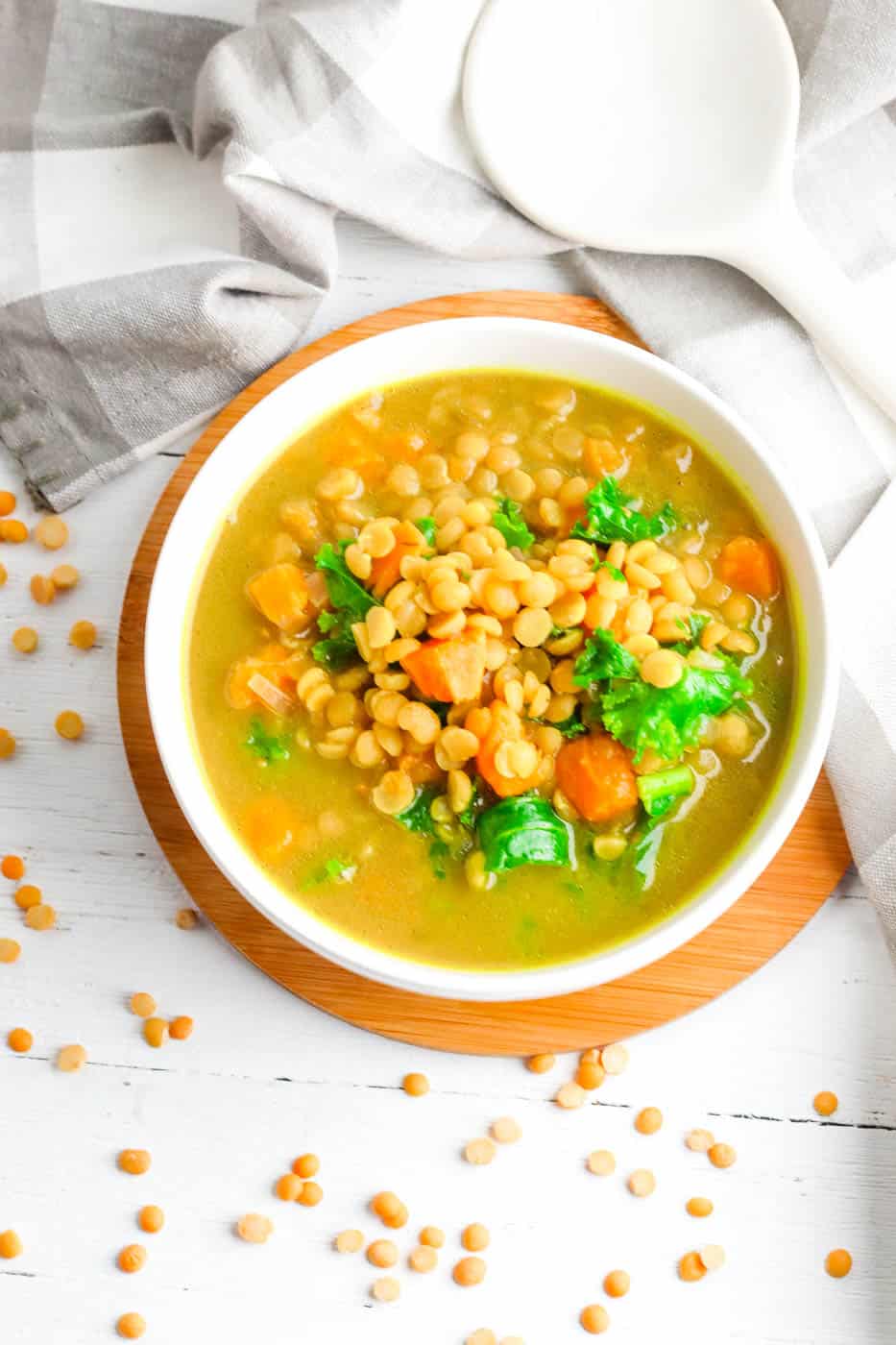 Dahl is such a filling and wholesome dish that can be made surprisingly quickly. My recipe features sweet potato and kale for a fun twist!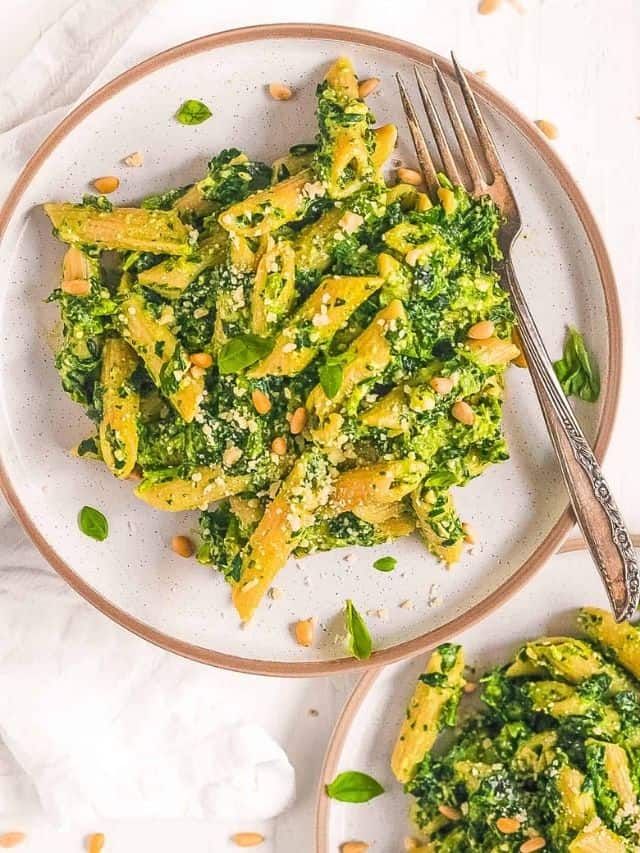 Pasta dishes are great for when you're strapped for time and want dinner, fast. This recipe is full of veggies and a healthy, tasty pesto.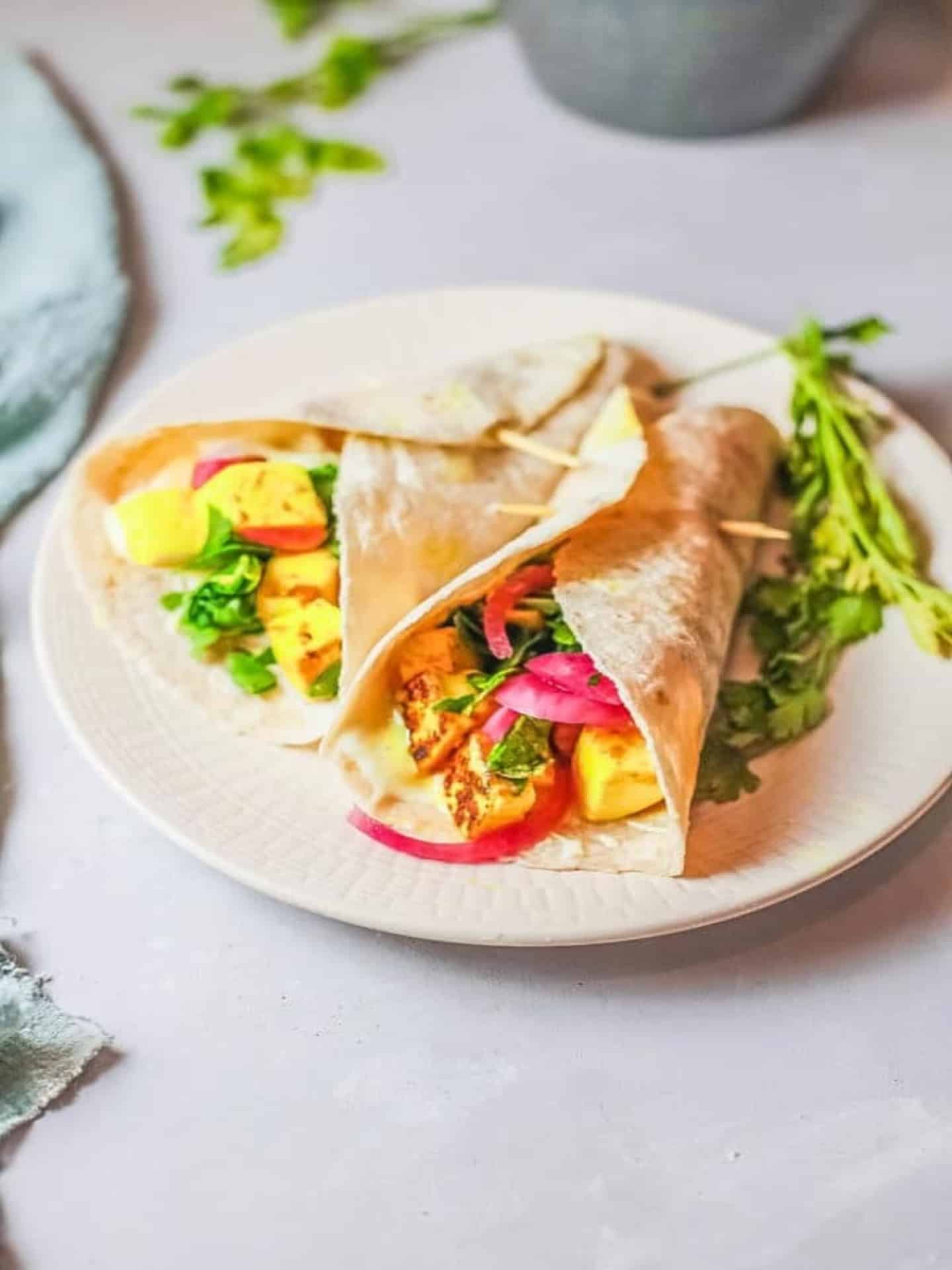 This Middle Eastern dish swaps out the traditional chicken for tofu for a healthy, veggie take on a tasty classic.
Sunday Dinner Recipes To Feed Large Groups
Whether you're having a big family get-together or want leftovers for Monday night, this group of Sunday dinner recipes is perfect for feeding larger groups. So whether you're having your parents or friends over for dinner, these dishes cater to everyone.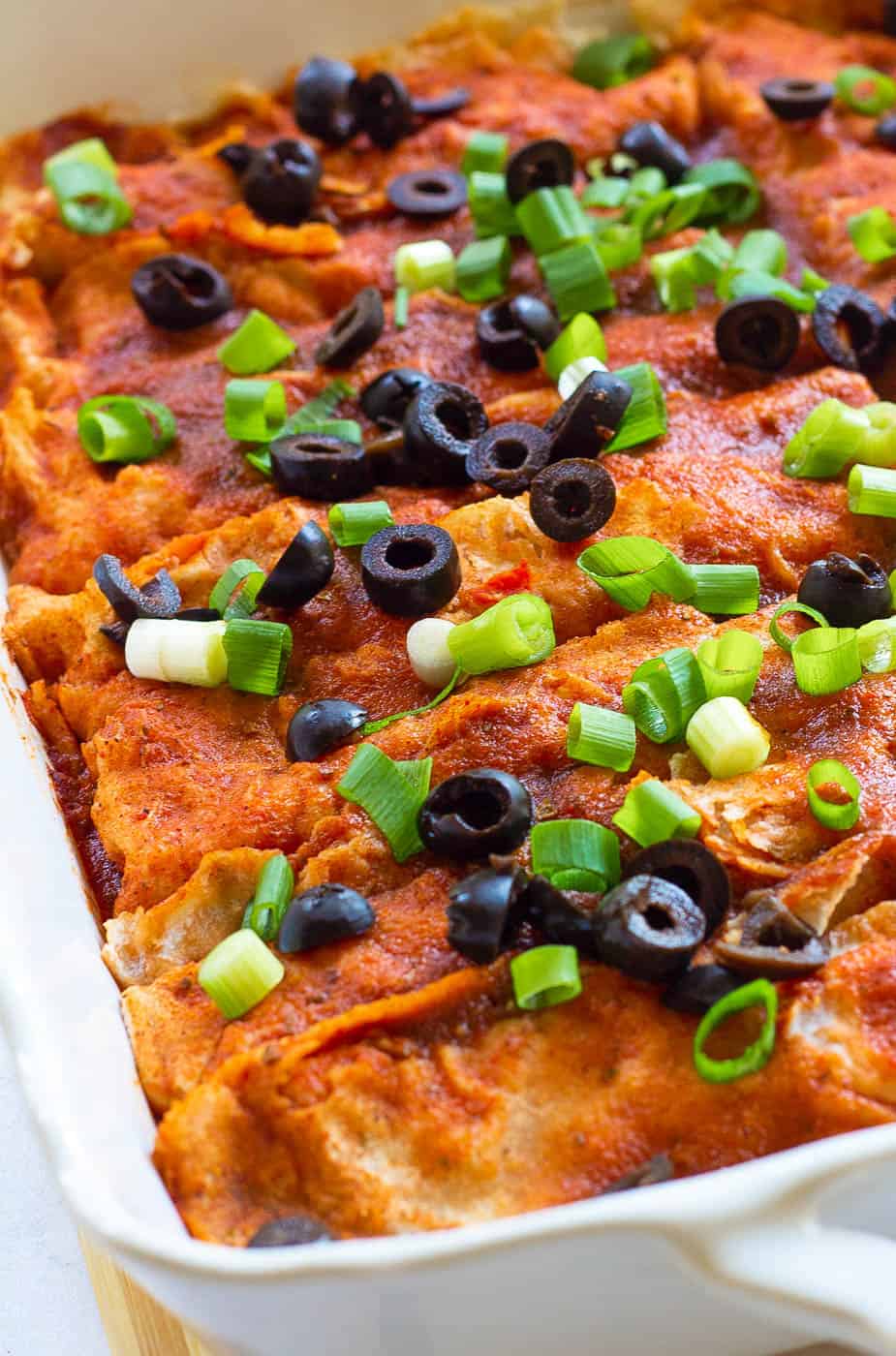 Enchiladas are great for big groups, because you can prepare them ahead of time and bake when you need them. I make mine with sweet potato and black beans.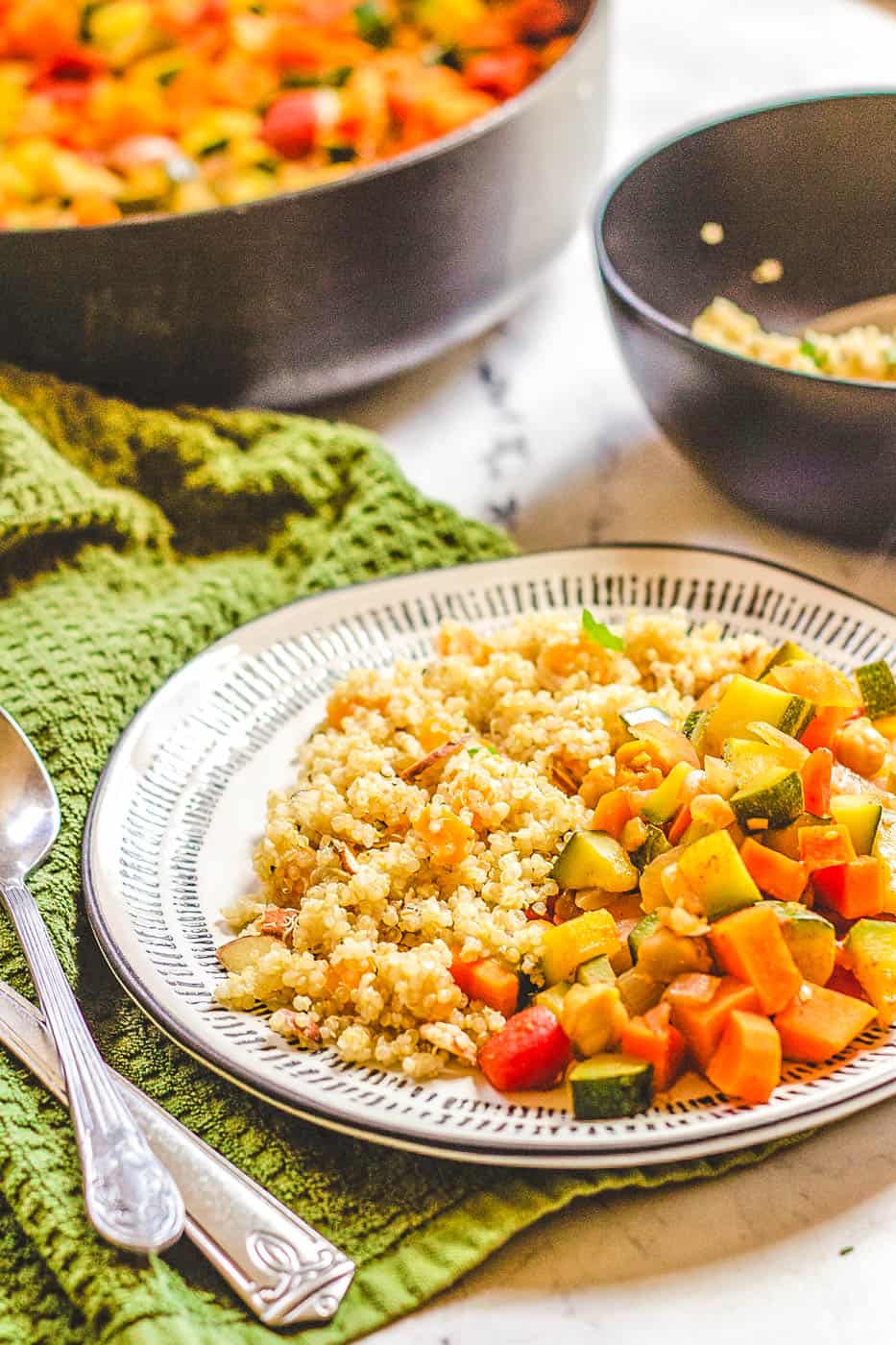 Moroccan food is absolutely delicious, and this elegant stew is guaranteed to be a crowd-pleaser.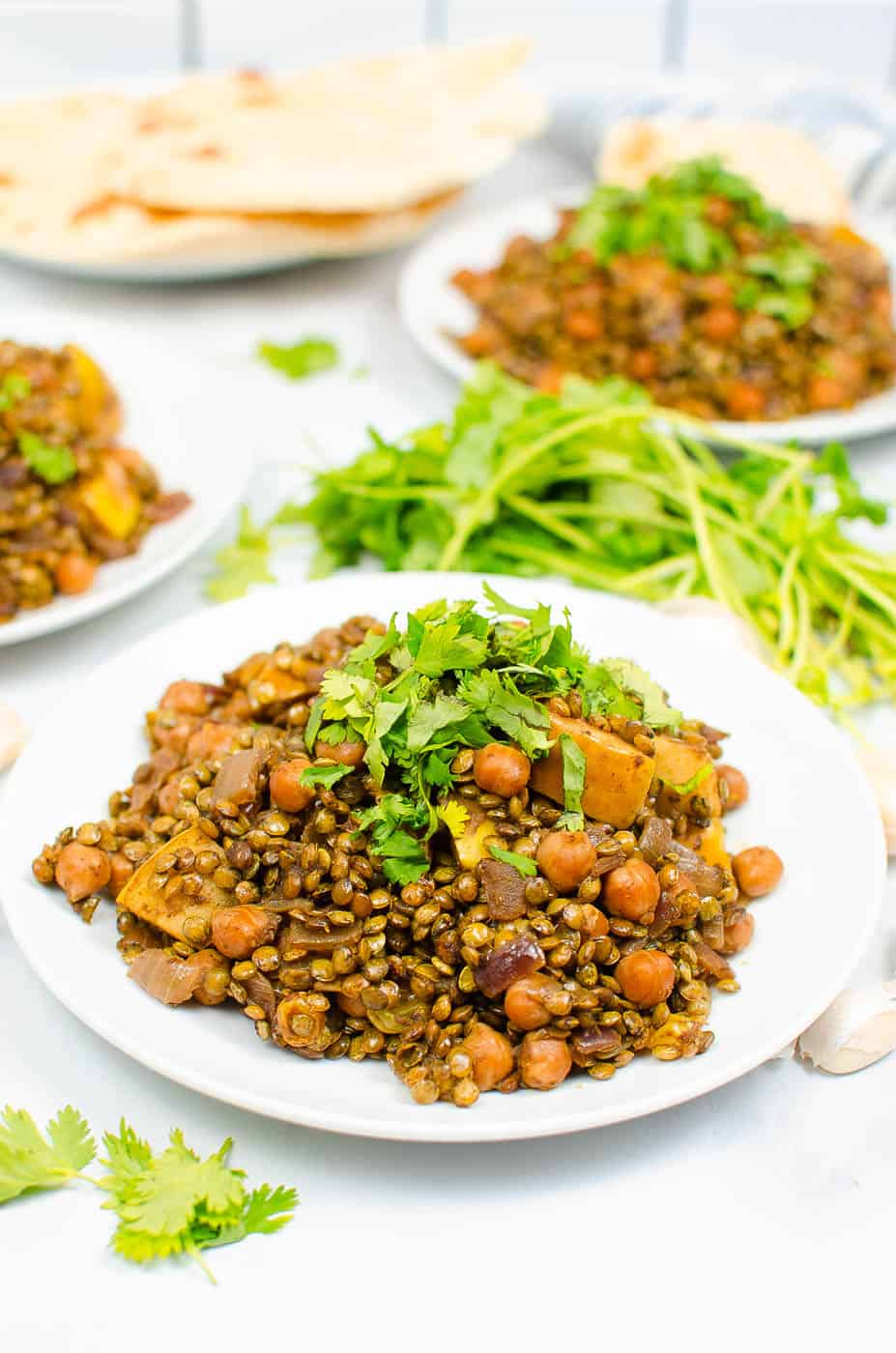 If you're looking for something new to cook this Sunday, then you need to try this apply curry. It's beautifully spiced, has sweet and savory flavor, and is a great addition to your Sunday dinner spread.
Best Sunday Dinner Ideas For Dietary Requirements
This next section is full of dinners that cater to specific dietary needs, including vegetarian, vegan, and gluten-free Sunday night dinner ideas. Whether you're trying to consume less meat or have guests coming over who follow a specific diet, these dinner ideas are still filling, easy to make, and healthy.
Vegetarian Sunday Dinner Recipes
Making your meals vegetarian is easier than you think, thanks to the readily available, and sometimes cheaper, options for plant protein. Meat can easily be substituted in a range of family favorite meals, so let's look at a few of my favorites now.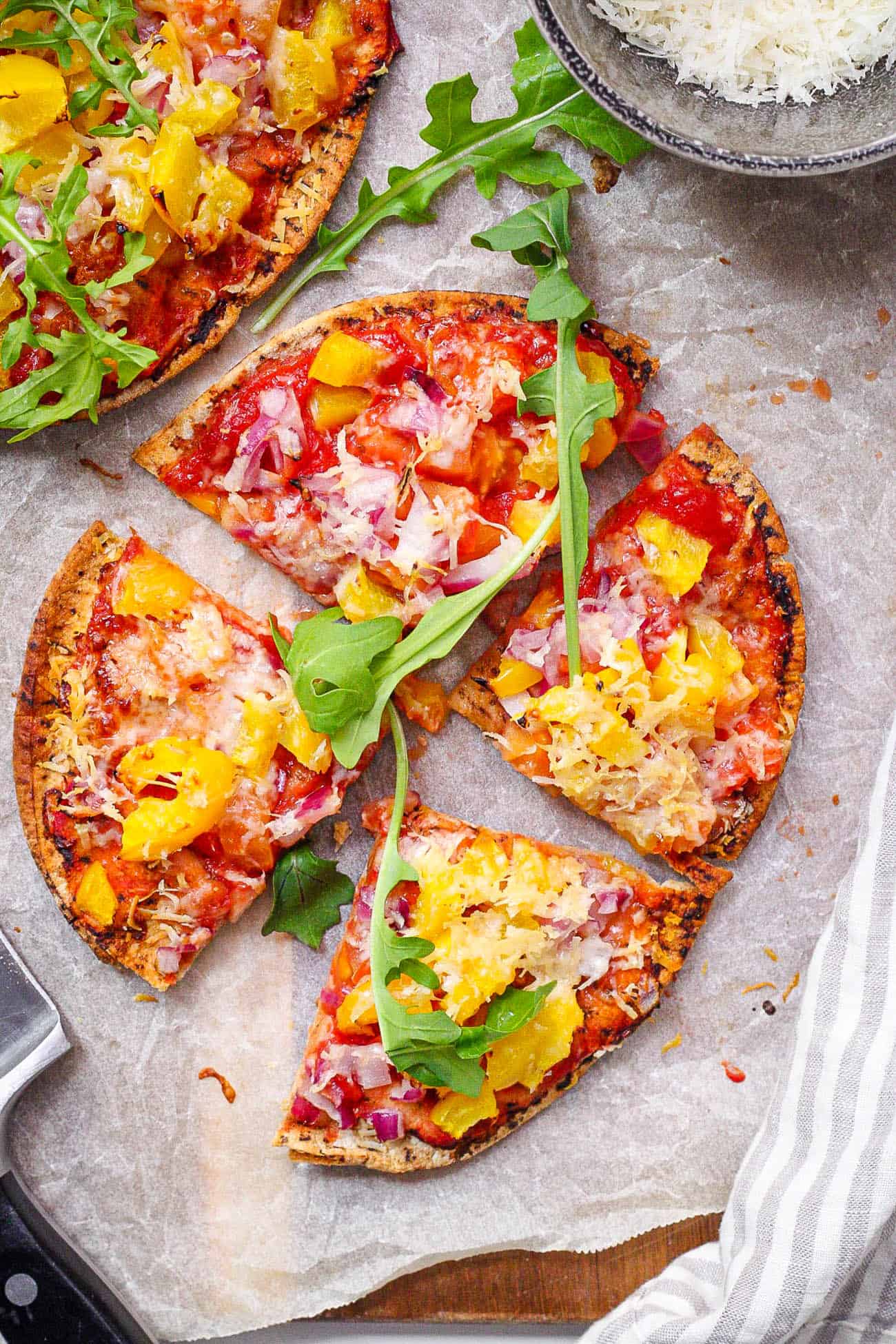 Got a craving for pizza but want to keep it healthy? Use whole wheat pita instead of pizza dough as your base, and top with your favorite toppings! This delicious veggie pizza is full of nutrient and vegetable goodness, and is one of my favorite Sunday meal ideas because there really is something for everyone!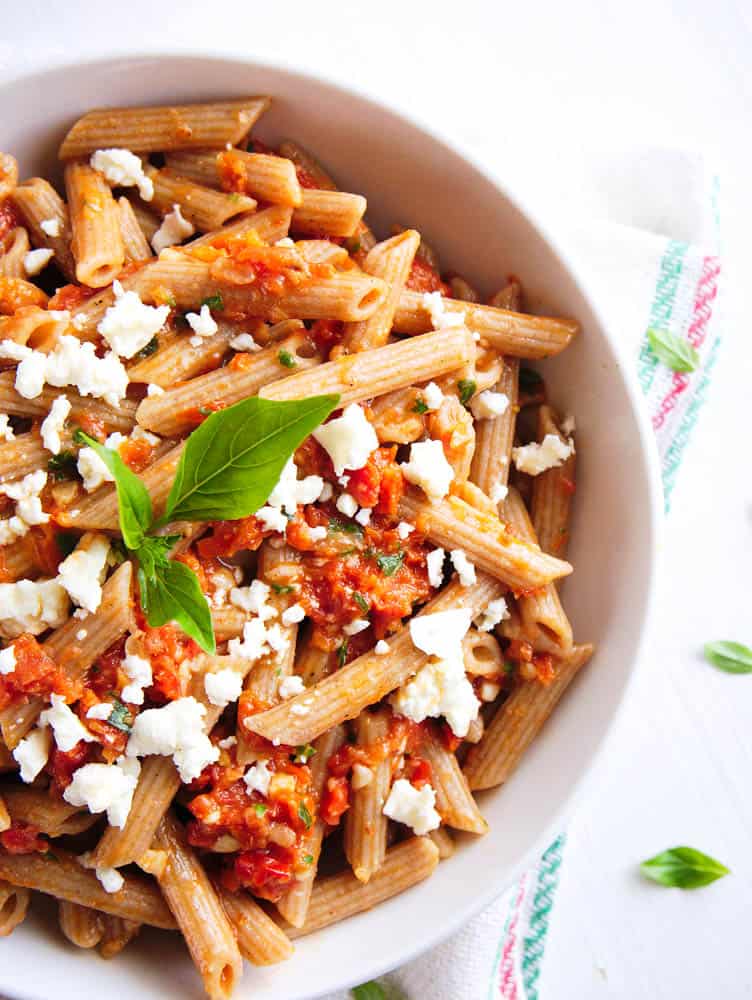 I love cooking with whole wheat pasta – and this sun-dried tomato pesto pairs beautifully with feta and the natural flavor of the pasta.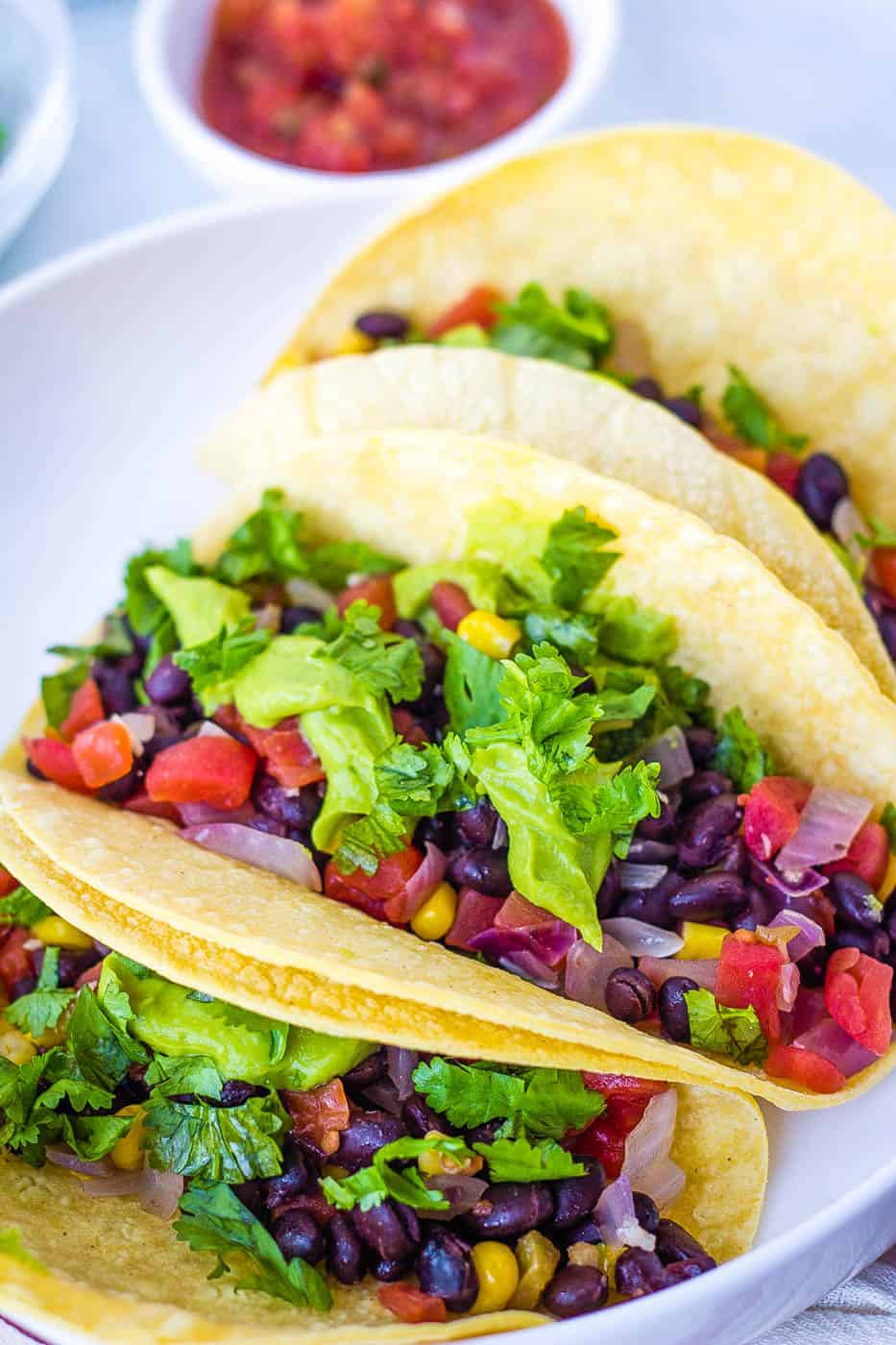 Tacos are always a popular dish for the family, and these veggie ones are made with tasty black beans, fresh ingredients for toppings, and creamy avocado!
Vegan Sunday Dinner Recipes
Following a vegan diet has never been easier and more accessible. So whether you want to enjoy a vegan option as a part of your weekly meal plan or have made the permanent switch over to a vegan lifestyle, this next section offers some awesome vegan Sunday dinner recipes.
You don't have to lose out when it comes to eating vegan either. There are so many ways to enjoy your favorite dishes by swapping out animal protein for plant-based options – and a lot of the time you don't even realize the meat or dairy is missing! My vegan dishes are big on flavor and nutrients, and will please even picky eaters!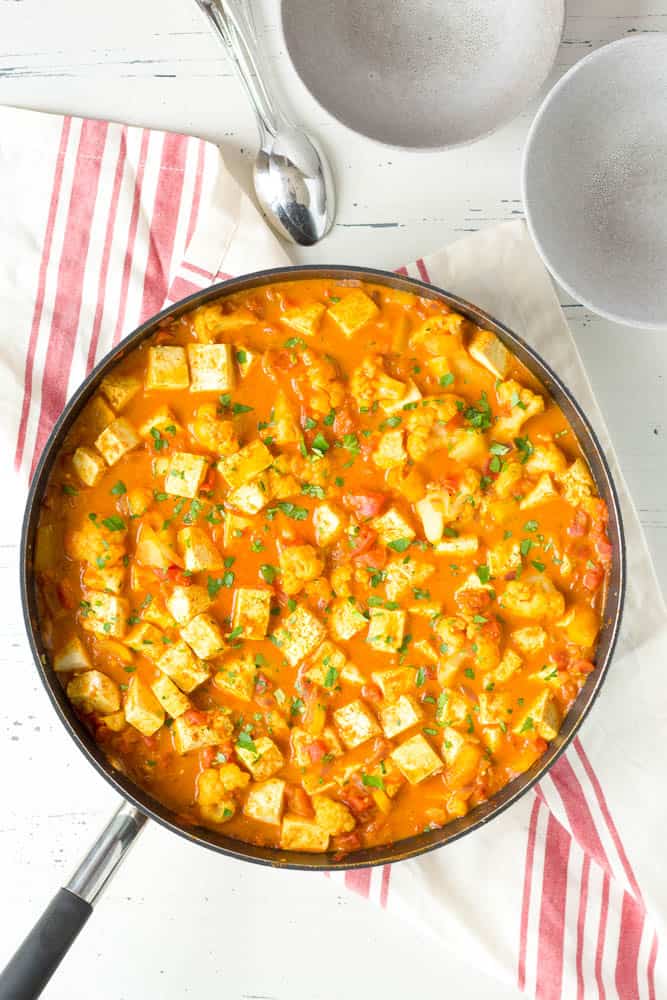 A vegan version of a famous Indian recipe (chicken tikka masala) is the perfect warming dinner to have on a Sunday night. You won't even realize the tofu in place of traditional paneer or meat thanks to rich Indian spices and the creamy sauce.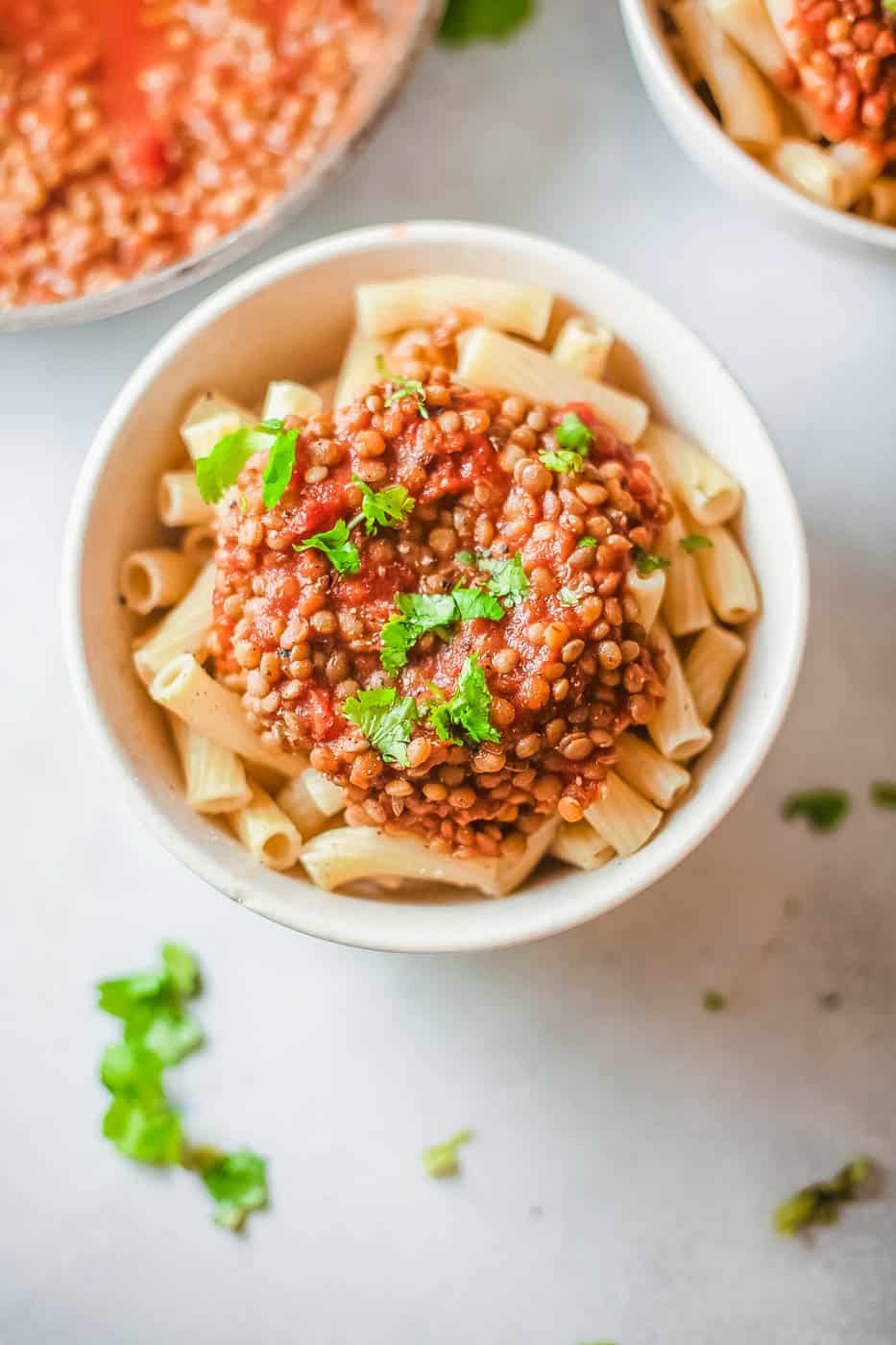 If you love Italian food but want to cut out the red meat, then my vegan bolognese using lentils as a source of protein is perfect for you. It's a hearty but healthy vegan meal.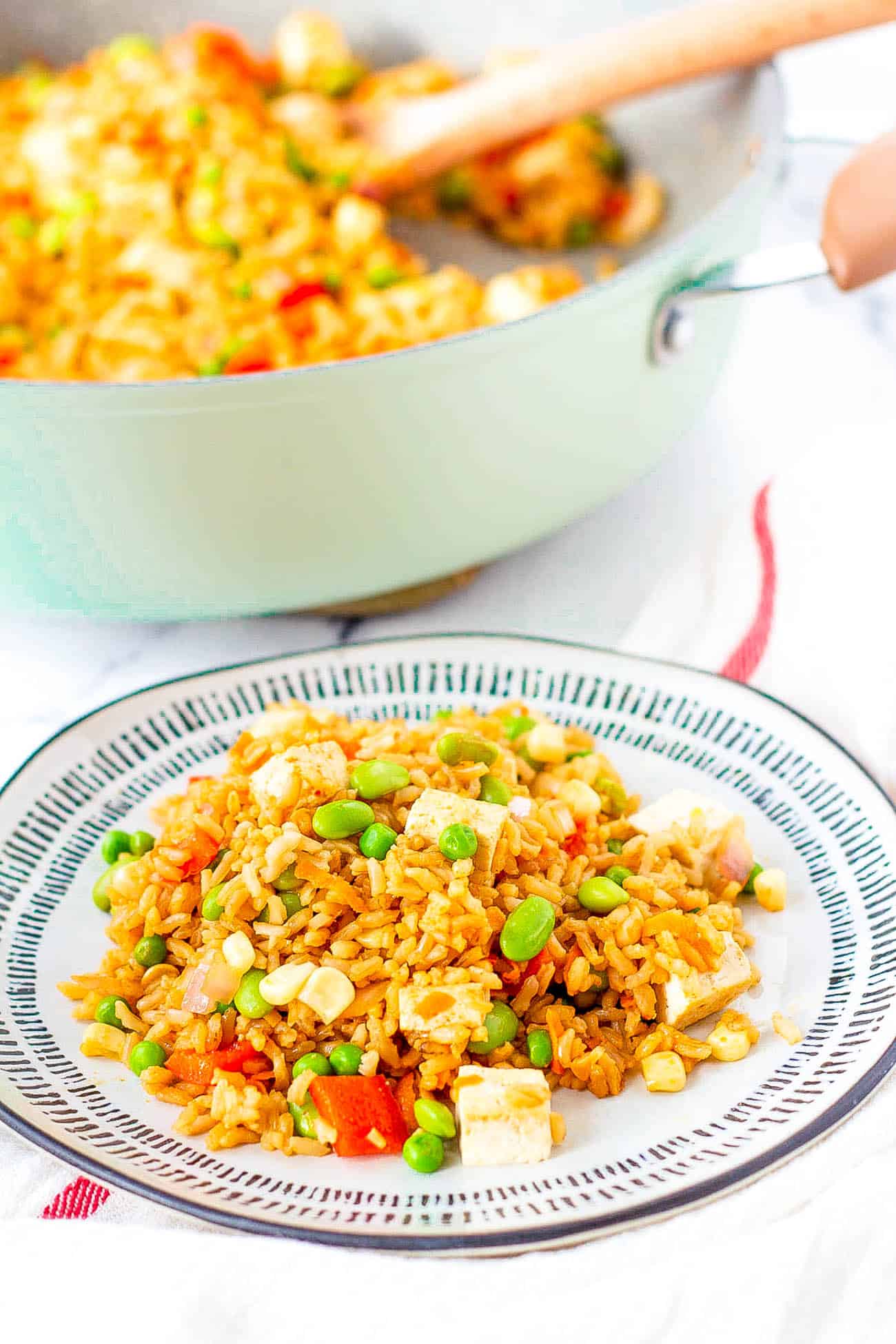 This recipe is full of flavor and packed with veggies and protein-rich tofu. The Chinese flavors make this a family favorite for a twist on Sunday dinner!
Gluten-Free Sunday Dinner Recipes
The label gluten-free often sounds scary and complex, especially for cooks looking to make a family meal without gluten. But it's not the limited, boring diet that many think it is. In reality, there are a lot of gluten-free recipes out there that you can try – and they taste great too! You can still eat a diverse range of foods and still enjoy your favorite dinners, they just need a slight tweak to make them gluten-free.
So whether you have a guest coming over for a Sunday dinner who can't eat gluten or want to try out a gluten-free option, these recipes are great for you.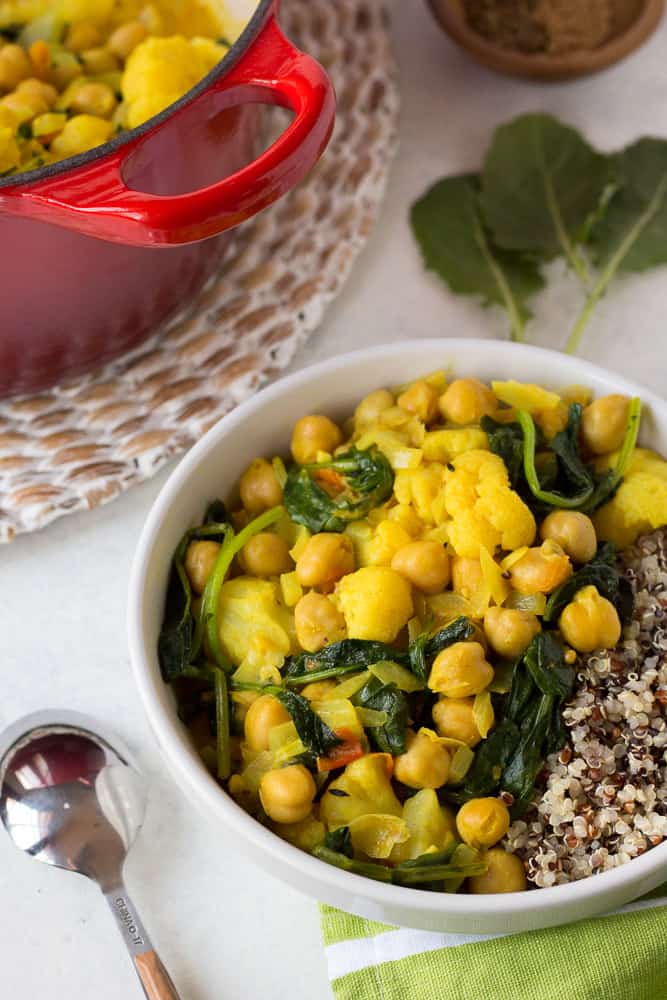 I love making Thai curries, they're so versatile and can be made gluten-free! This recipe features chickpeas, cauliflower, and baby kale, with fresh Thai spices.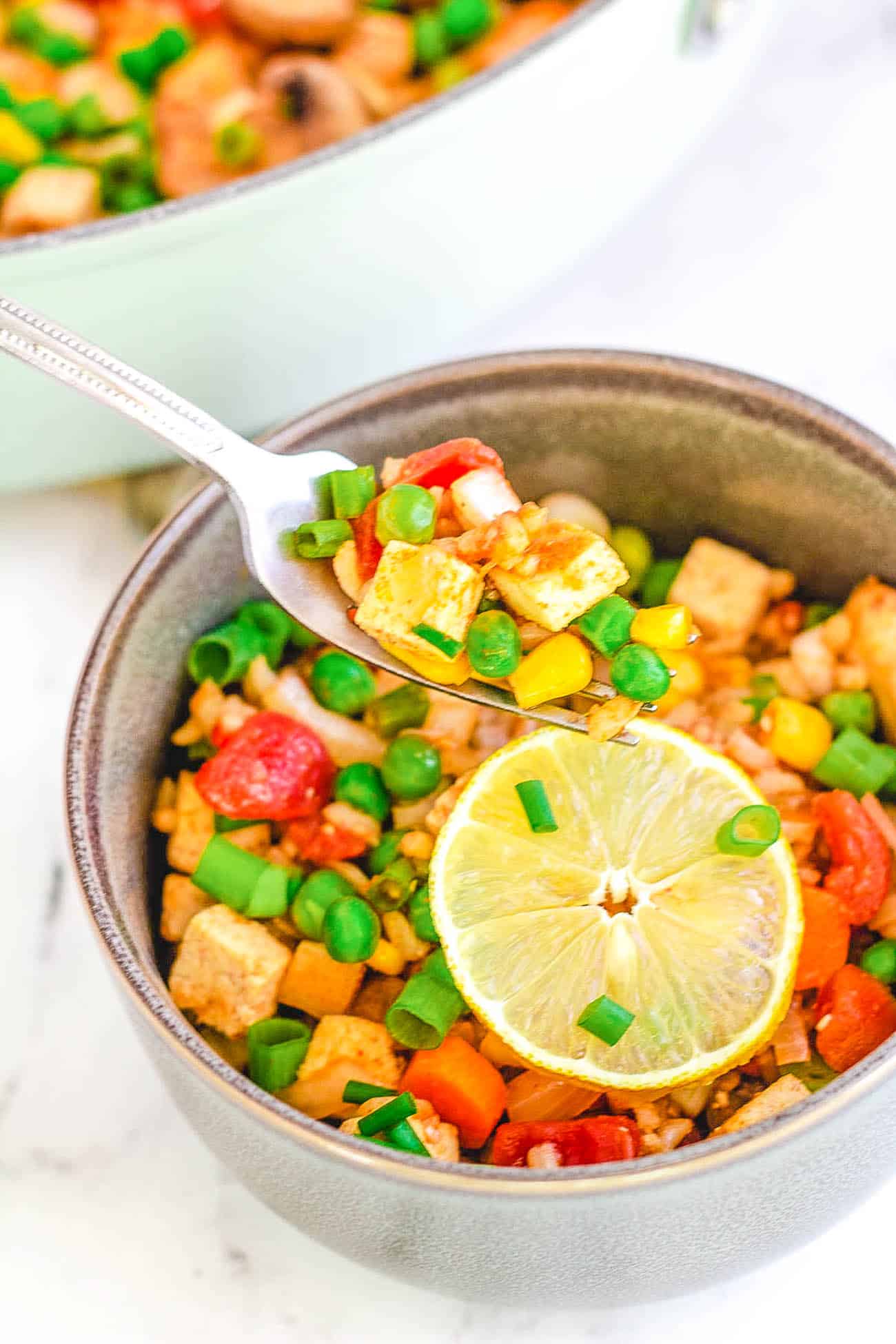 A Spanish classic gets a gluten-free makeover by swapping out traditional paella rice for quinoa. I also add in some fresh veggies and beans!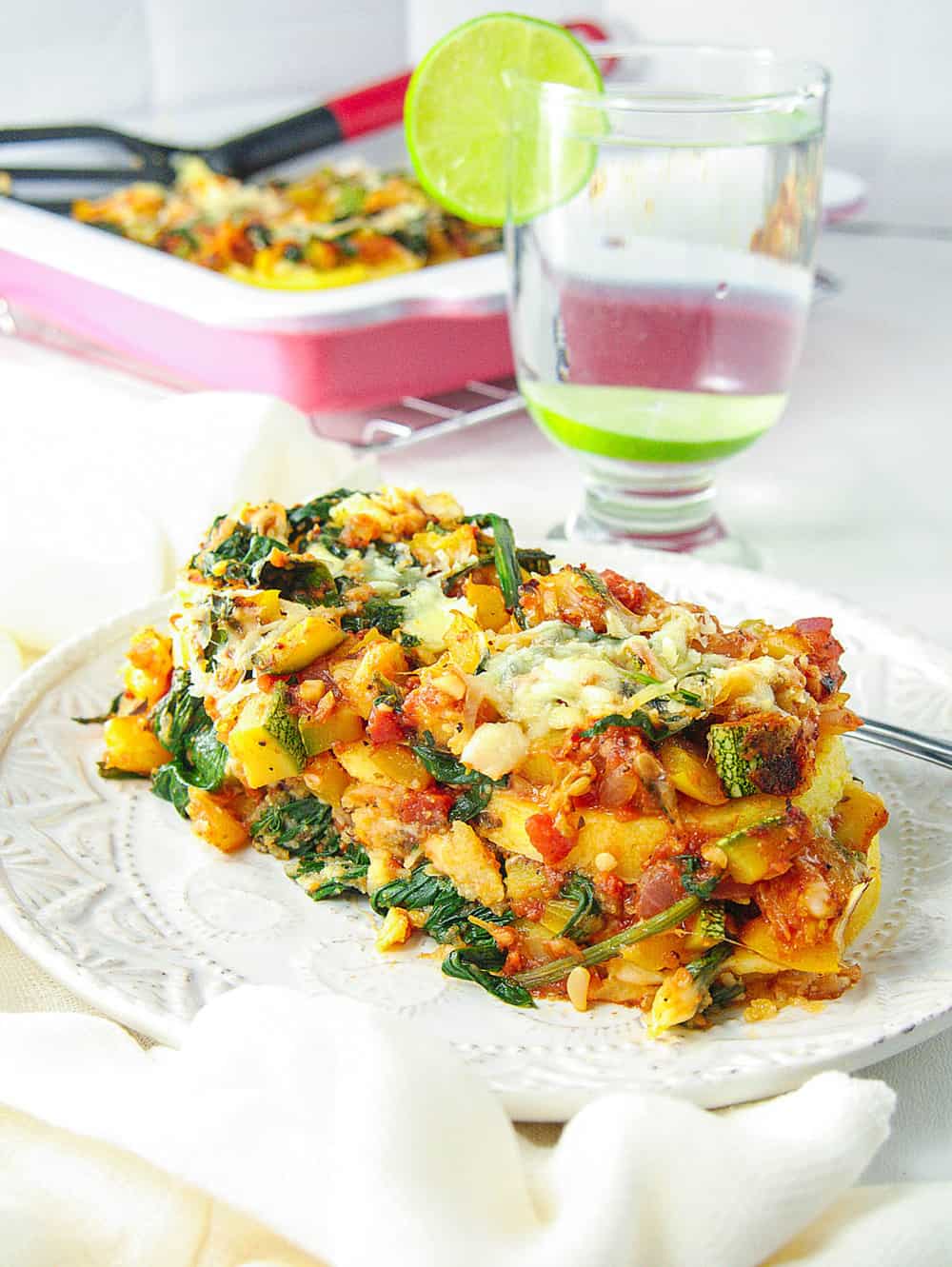 Rather than traditional lasagna noodles, we opt for gluten-free polenta to make this hearty Italian classic. It's the perfect way to pack a bunch of veggies into a more decadent meal!
Sunday Dinners For Everyone
Sundays are such a great time to make a big meal for everyone to enjoy together. Spending quality time together is one of the best parts of mealtimes, and a family dinner on a Sunday ends the week on a bright, wholesome note. I hope within this list somewhere you've found your next Sunday dinner recipe to try out. For more like this, check out my other dinner recipes for other nights of the week.
More Family Friendly Dinner Ideas!
10 responses to "The Ultimate List of Sunday Dinner Ideas"