Gooey and Delicious Vegan S'mores
This post may contain affiliate links. Please read my disclosure.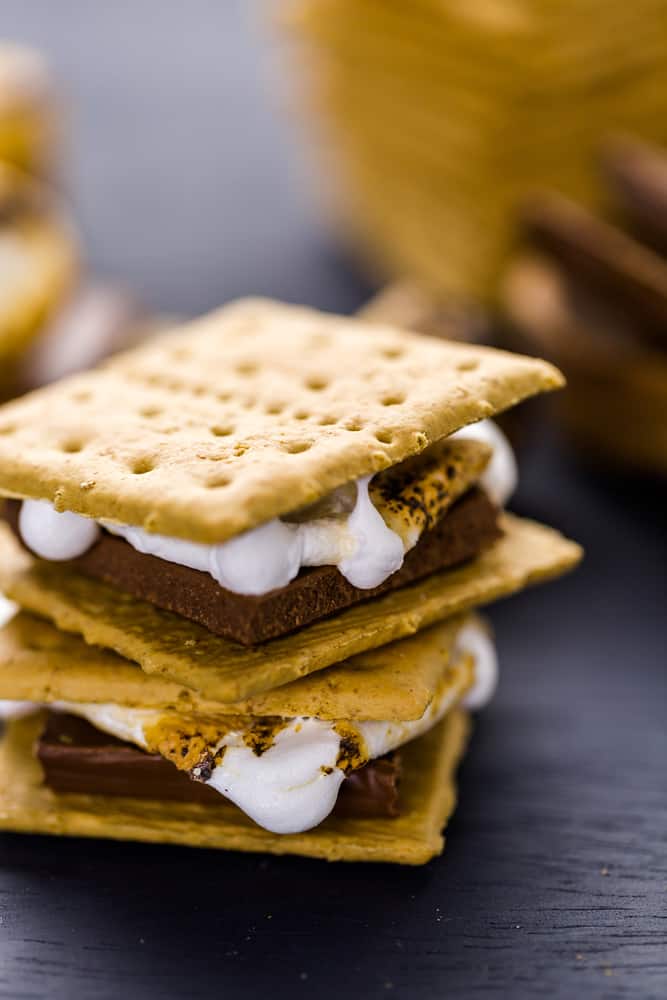 It's no secret that s'mores are amazing.
Take three ingredients, stick them together, and you're guaranteed to feel happy, warm and comforted. I have such fond memories of sitting around campfires toasting marshmallows and spending time with family and friends during the fall. It reminds me of Halloween, fall colors, and cozy gatherings.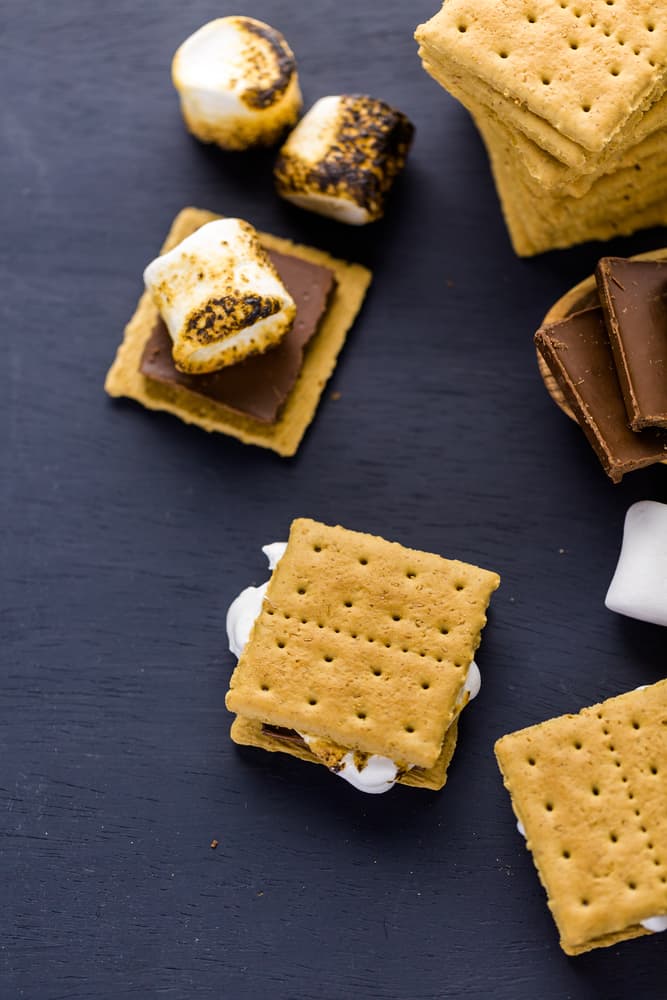 There is nothing like that ooey, gooey marshmallow melting over dark chocolate (or milk if you prefer!), squished between those crunchy, crumbly graham crackers.
The husband, who is a pretty strict vegetarian, was so sad when he found out that marshmallows are actually not vegetarian, because of the gelatin in them. So we hadn't had marshmallows for a long time, until the folks at Dandies contacted me and sent me some of their Vegan Marshmallows to try out!
And oh, my, gosh. They were delicious. Tasted just like regular marshmallows – fluffy, sweet, melted in your mouth – but with no gelatin! I was so excited I decided that vegan s'mores had to happen right away.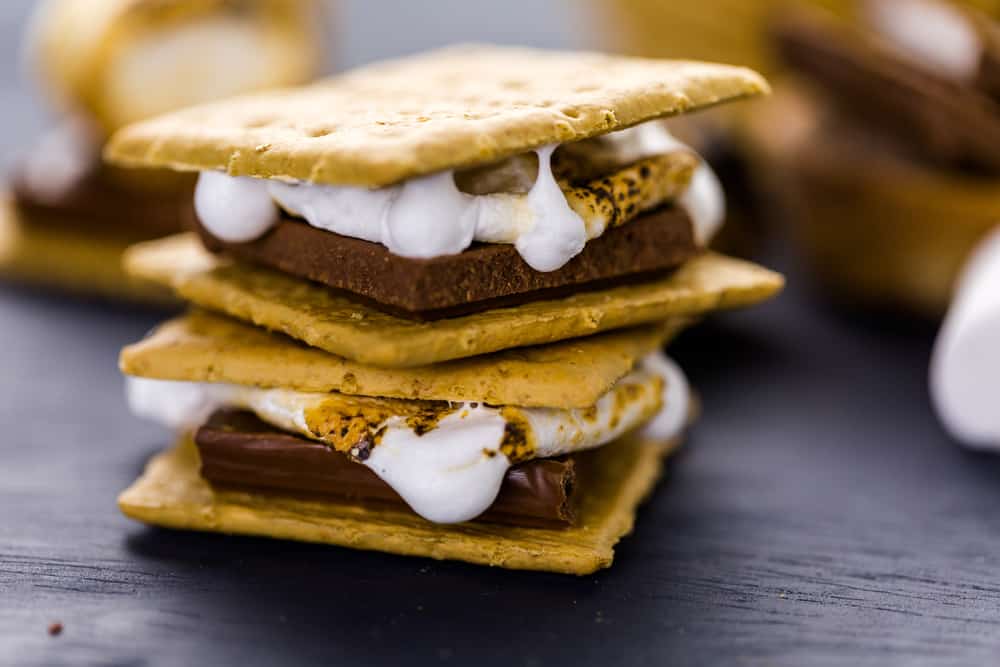 The Ingredients
Vegan Marshmallows (like Dandies or Sweet and Sara)
Vegan Graham Crackers. This is a tough one. Mainly because there is honey in just about any graham cracker you can find on grocery store shelves today. Your best bet is to go to your local health food store and read ingredient labels to see if any of their graham crackers contain honey. If you can't find a vegan brand, then you can always make your own!
Chocolate. I love the Endangered Species brand of chocolate, and their dark chocolate is vegan-certified. But there are tons of options out there! Just go to any health food store (like Whole Foods) and check out the ingredients labels.
The Directions
Step 1: Top 1 graham cracker with 1 large marshmallow and 2 squares of chocolate. Microwave on high for 15 seconds or until the marshmallows puff up. Top with a second graham cracker and eat!
Alternatively: If you have an outdoor grill or gas stove you can toast the marshmallows on the stove, squish between two graham crackers and chocolate and enjoy 🙂
Each s'more is only about 140 calories and has 8-10g sugar depending on which brand of graham crackers you choose. That's not bad for a dessert! 
10 responses to "Gooey and Delicious Vegan S'mores"