18 Quick Family-Friendly Breakfasts That Kids Can't Resist!
This post may contain affiliate links. As an Amazon Associate, I earn from qualifying purchases. Please read my disclosure.
Are you tired of morning breakfast battles with your kids? We've got you covered with 18 healthy, tasty, family-friendly breakfast ideas that are guaranteed to win over even the pickiest eaters. Say goodbye to sugar-loaded cereals and hello to delicious, nutritious meals that will kickstart your family's day right! From creative twists on classic favorites to exciting new flavors, these breakfast recipes are designed to satisfy everyone at the table. Get ready to transform your mornings into a delicious, stress-free experience with these kid-approved breakfast options!
Creamy Spinach And Banana Smoothie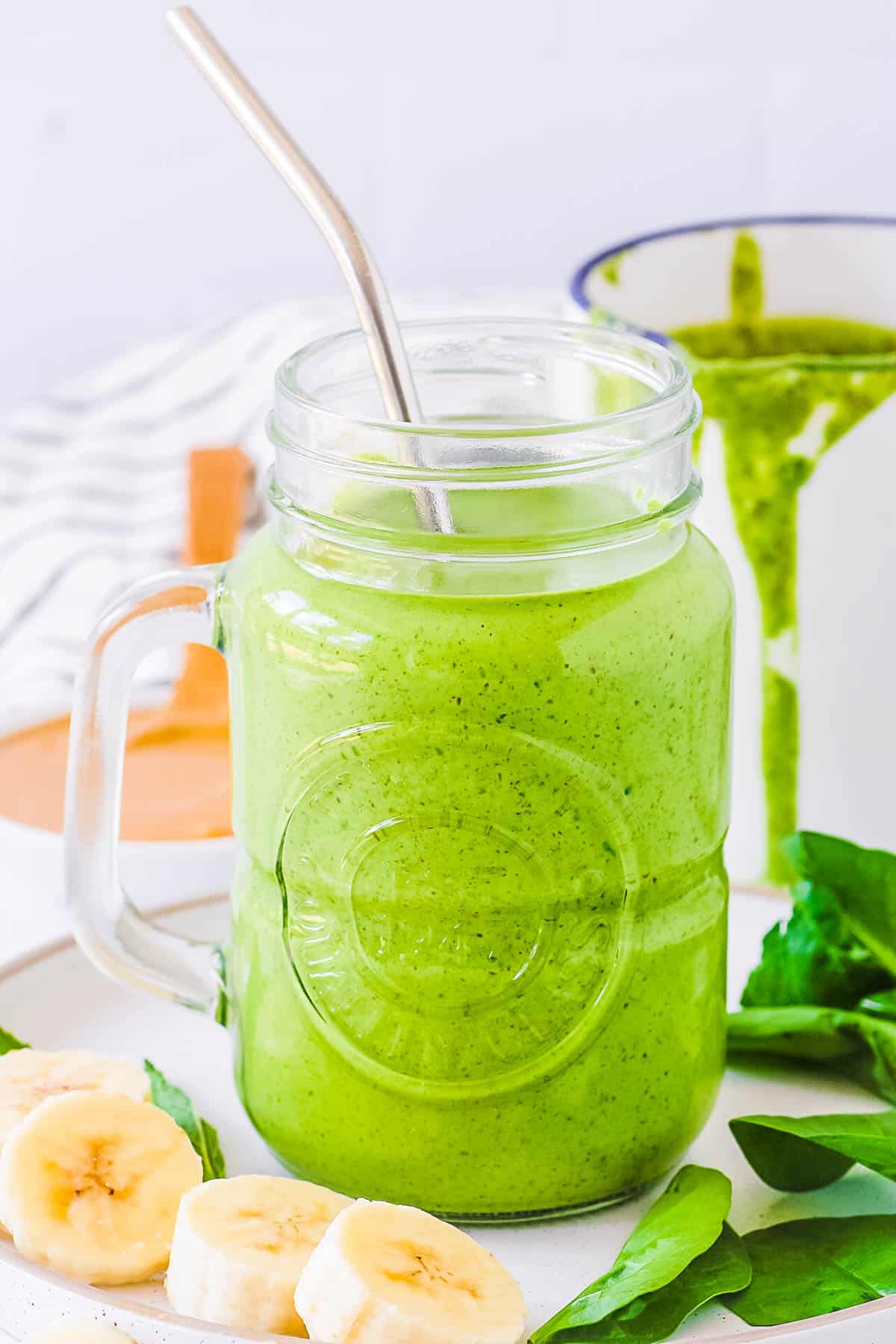 With sweet bananas, nutrient-rich spinach, creamy peanut butter, and your milk of choice, this is one of those easy recipes that comes together in just 5 minutes. And the best part? It's simple to customize and is a great way to get your greens! Whether you're vegan or gluten-free, you can still enjoy this tasty treat. It's one of the healthy smoothies for picky eaters I highly recommend! Get this spinach and banana smoothie here.
Simple Mixed Berry Smoothie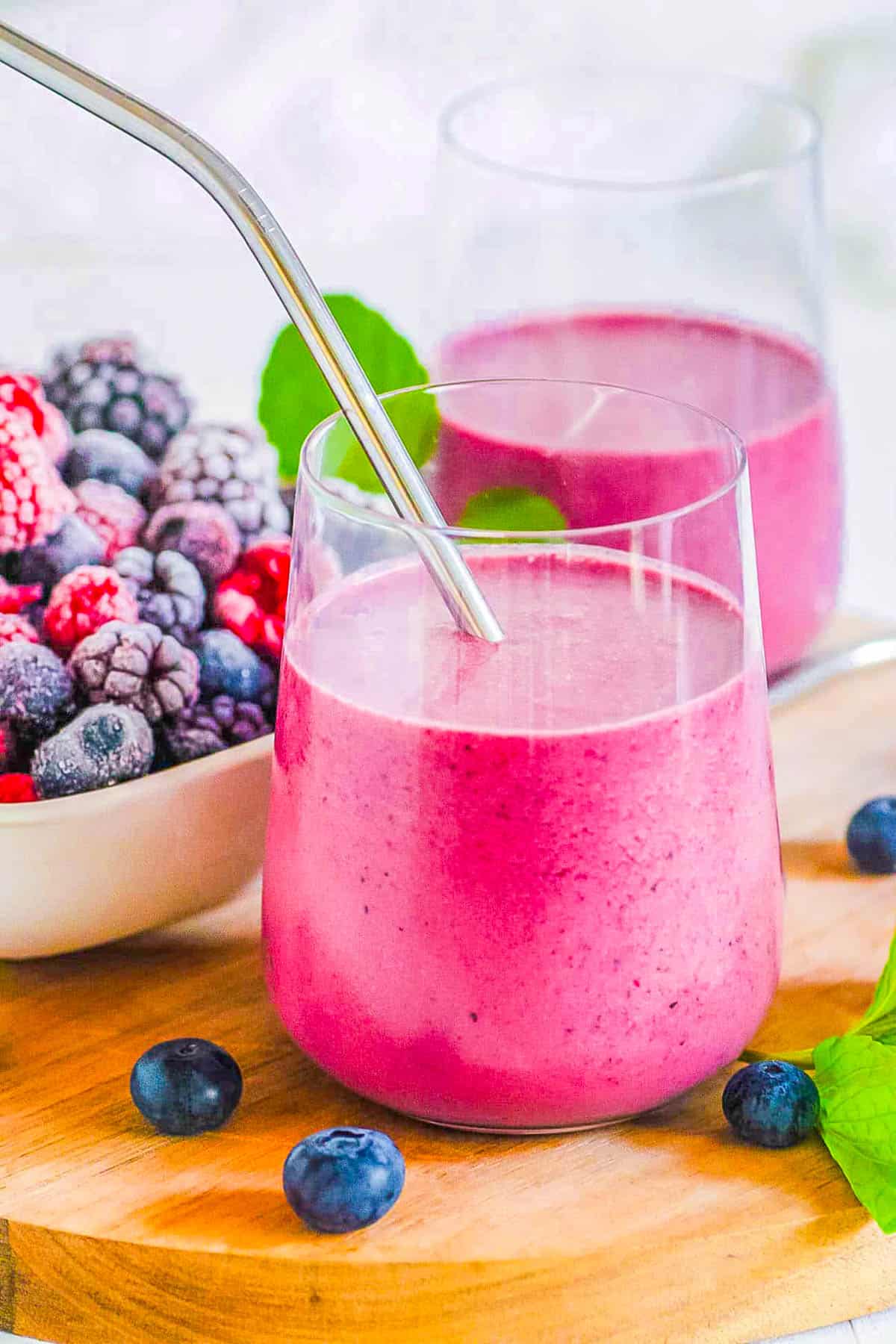 Get ready for a tasty treat that will leave you feeling energized and satisfied! This mixed berry smoothie recipe is not only healthy, packed with antioxidants, creamy, and delicious, but it also has no added sugar. That's right – you can indulge in this refreshing drink without the guilt, and kids tend to think it's a berry milkshake! Get this mixed berry smoothie here.
Healthy Banana Peach Smoothie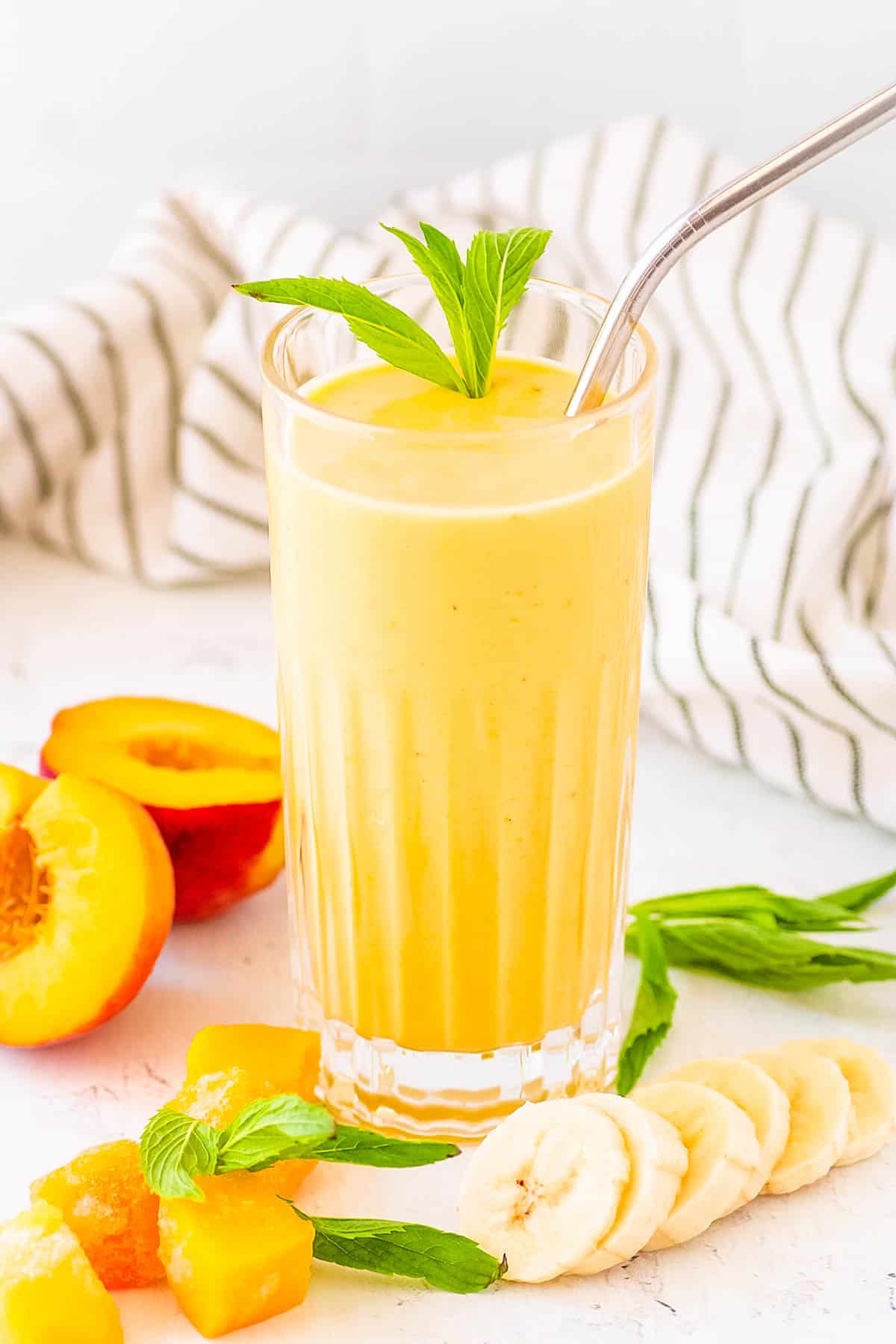 This easy recipe is so creamy and thick, you'll feel like you're indulging in a decadent treat – but it's actually super healthy! Packed with vitamins, minerals, and antioxidants, this smoothie will give you the energy you need to power through even the busiest of mornings. The best way to start your day, and one of those delicious meals your kids will love! Get this banana peach smoothie here.
Creamy Broccoli Smoothie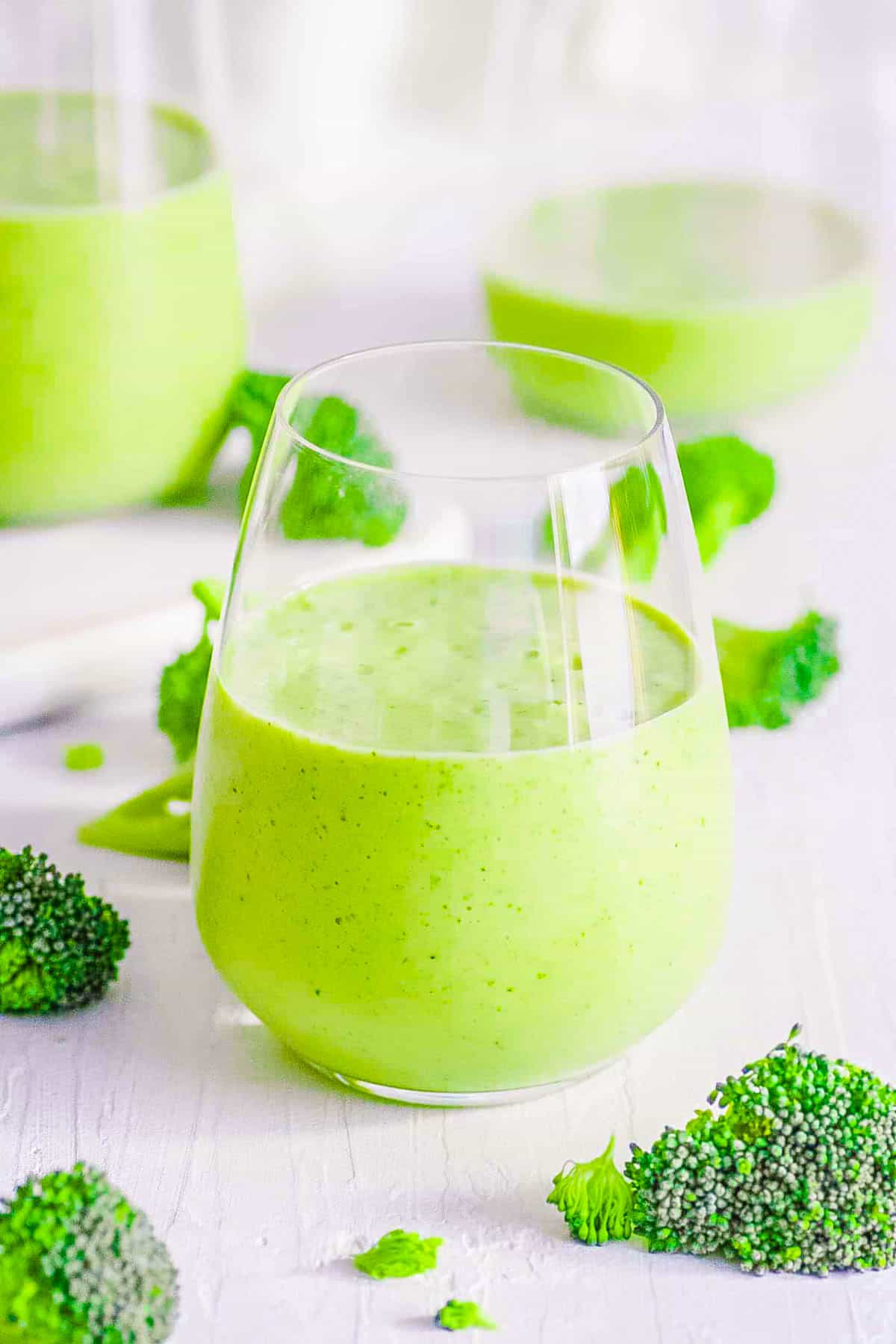 One of the easiest ways to sneak in some extra veggies to your meal is this creamy broccoli smoothie! Packed with hidden veggies and naturally sweet flavors from mango and banana, this smoothie is the perfect breakfast or snack for busy days, it's a great healthy recipe for picky eaters to make regularly. Kids won't know how much broccoli they're actually getting in this smoothie, and it will quickly become one of their favorite foods. Get this broccoli smoothie here.
Fresh Fruit And Vegetable Smoothie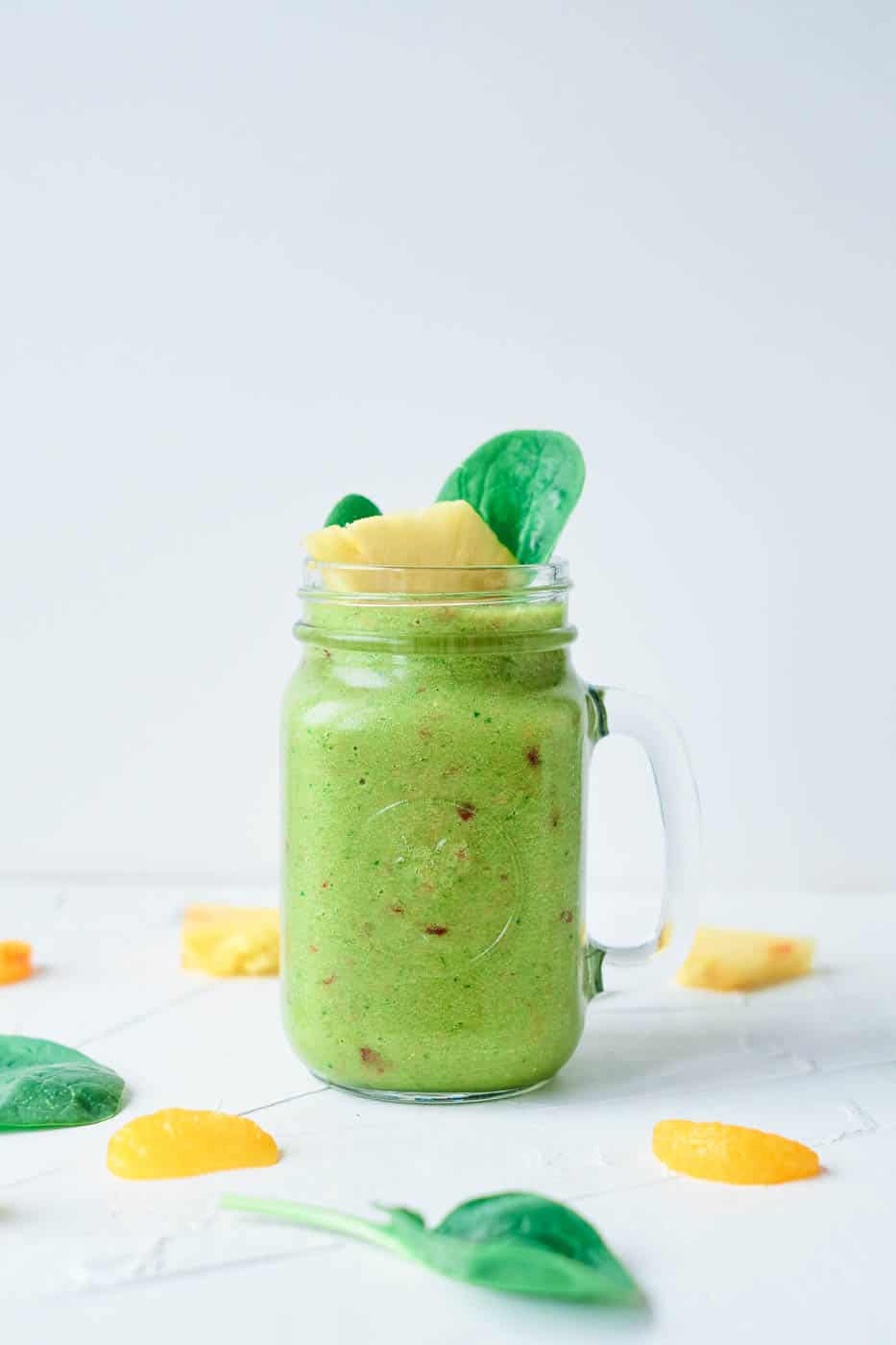 This smoothie is packed with fruits and veggies, but your kids will feel like they're just drinking fruit juice because the flavor of the veggies sort of disappears into this delicious drink! It's the perfect easy way to get your daily dose of nutrients while also satisfying your taste buds. With ingredients like spinach, banana, strawberries, and almond milk, this smoothie is both refreshing and satisfying. Get this fruit and vegetable smoothie here.
Healthy French Toast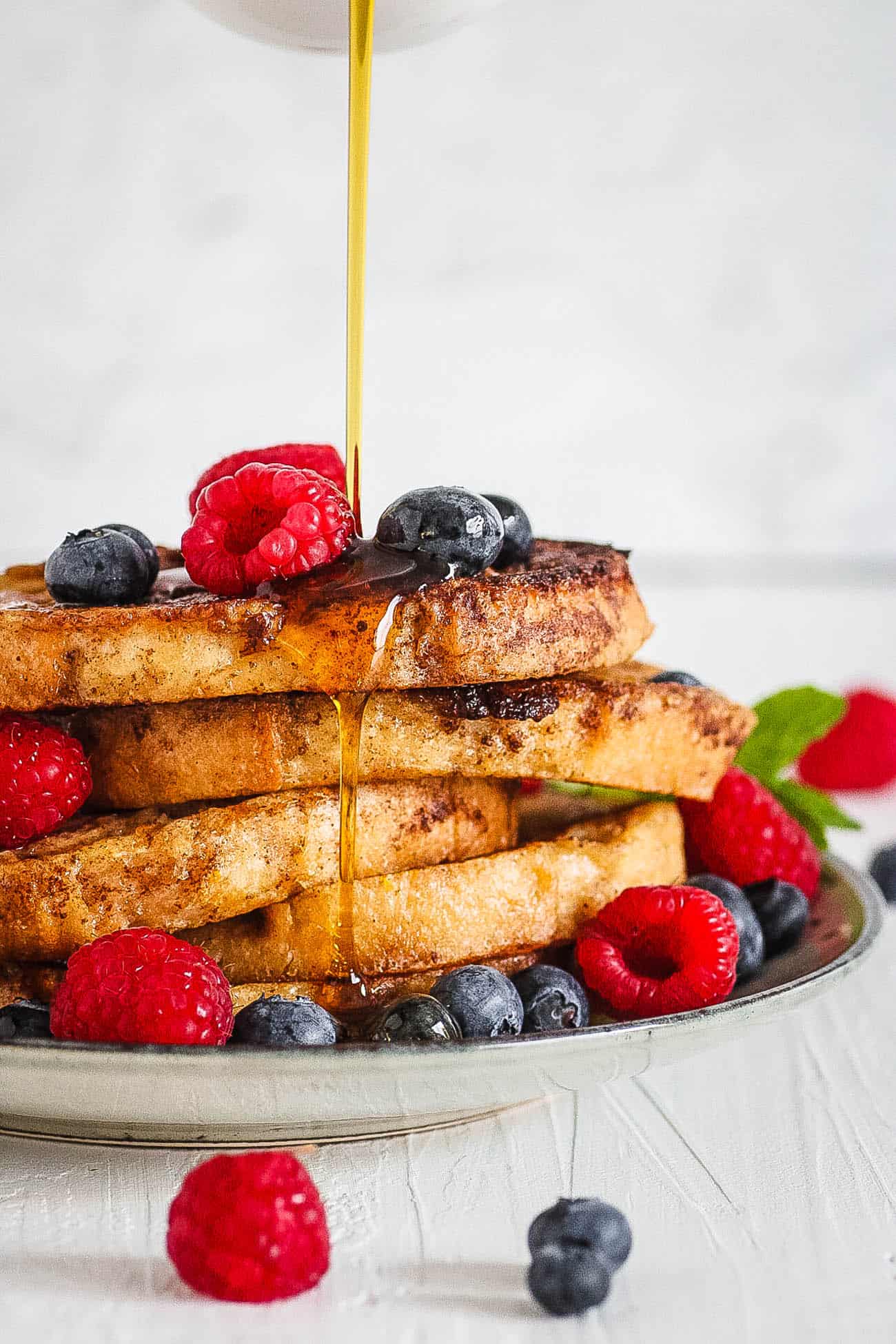 This easy french toast recipe is a decadent yet healthy treat! It's super versatile, can be customized to any dietary preference, and has a variety of topping ideas for all of the picky eaters in your family. Made with wholesome ingredients and healthier swaps, it's naturally low in sugar and high in dietary fiber from whole grains. Take it a step further by transforming it into multigrain French toast sticks or an overnight casserole. You really can't go wrong with this You really can't go wrong with these healthy recipes for fussy eaters! Get this healthy french toast recipe here.
Green Waffles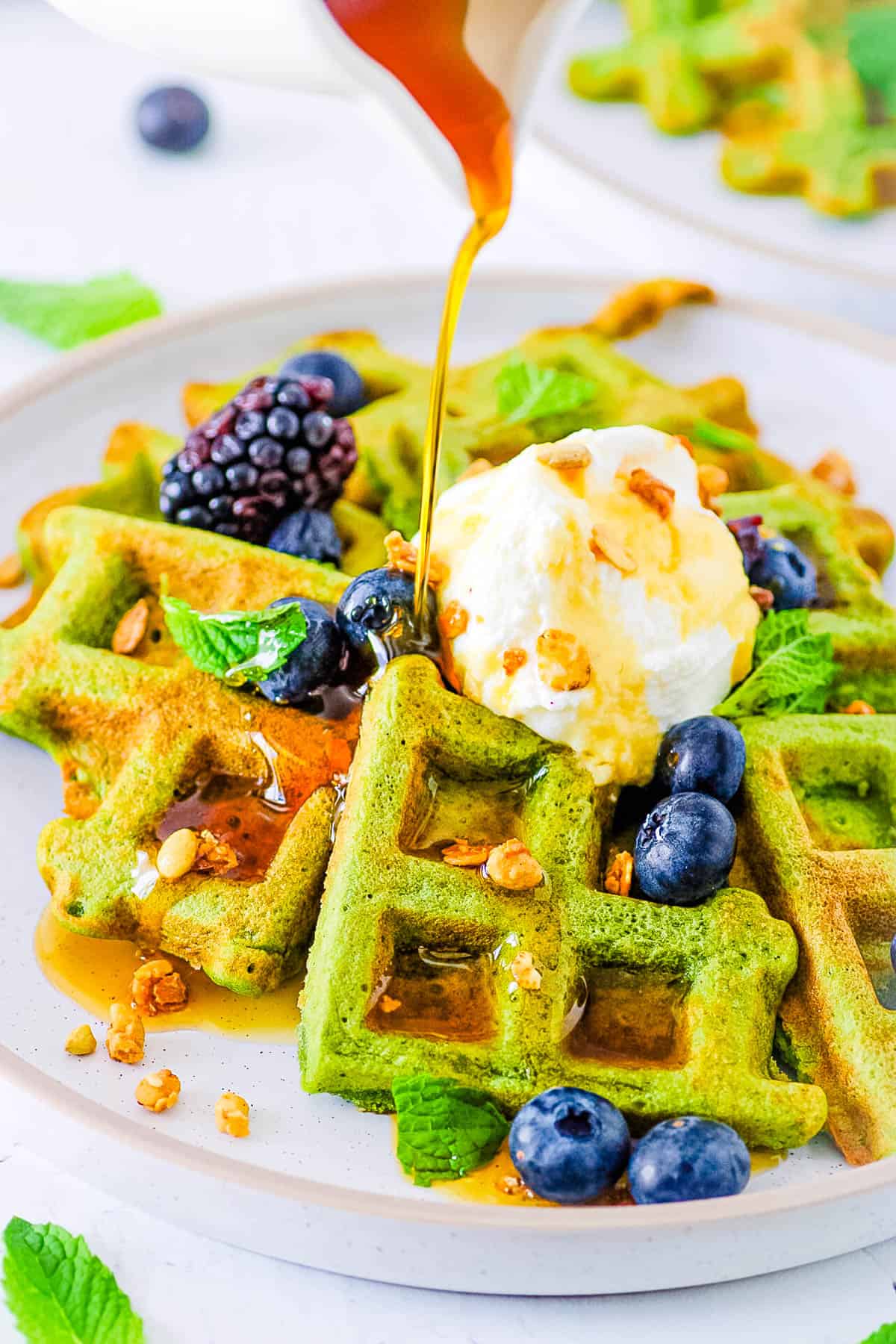 How do you make waffles green?? By adding secret spinach into them of course! Kids are going to go crazy for these green monster waffles – they're soft, fluffy, and just slightly sweet, and you really can't taste the spinach at all. And the best part? It's super easy to make! This will instantly become one of your favorite meal ideas for fussy eaters. Get this green waffles recipe here.
Vegan Baked Oatmeal (11 Ways!)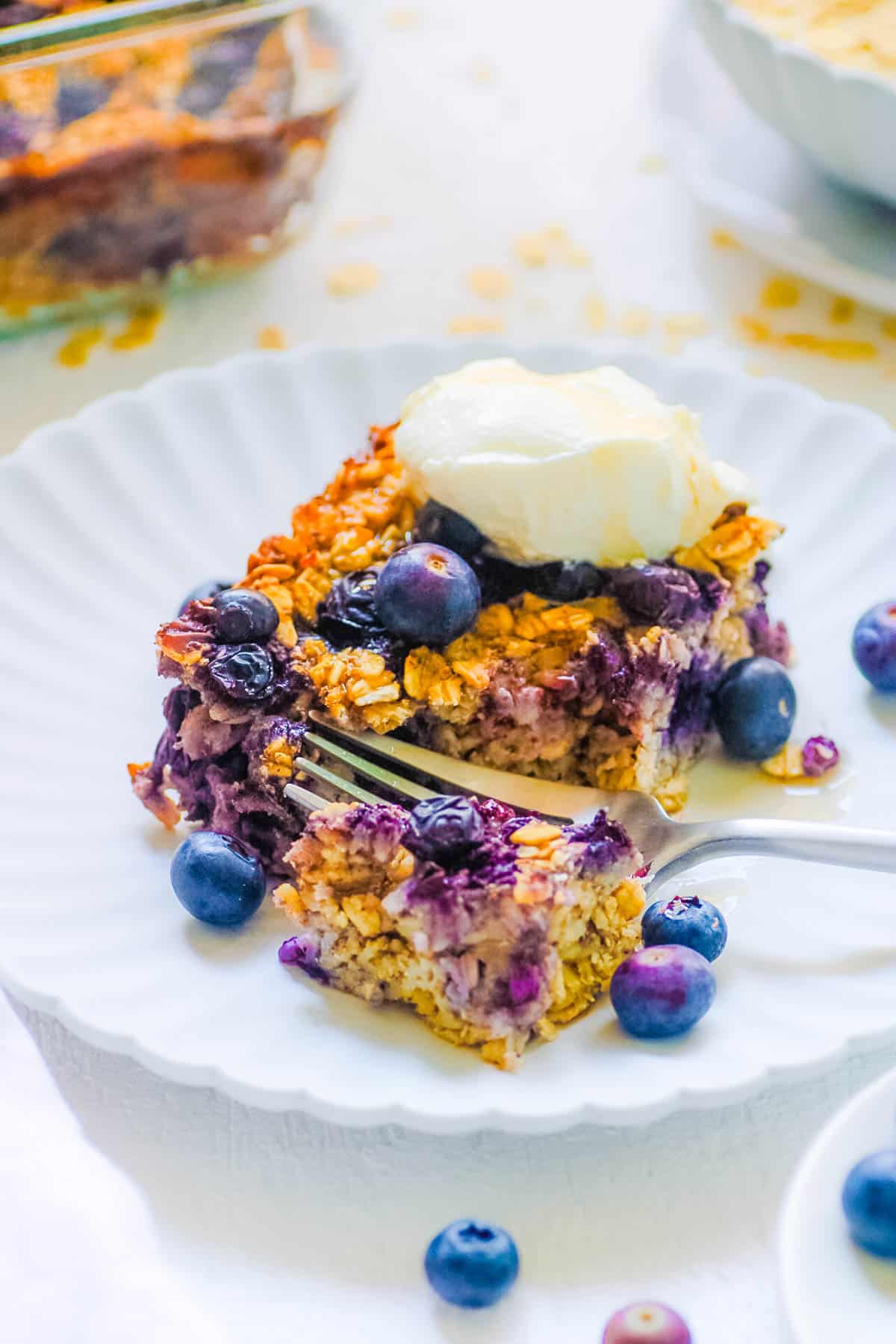 Kids will not be able to resist this vegan baked oatmeal recipe. Even though it's made with oats, it tastes like cake! It also happens to be super easy to make and incredibly versatile. We included 11 different variations, but the possibilities for mix-ins, flavor combinations and toppings are endless! This recipe is perfect for vegans, busy parents, or anyone who loves delicious food. Get this vegan baked oatmeal recipe here.
Chocolate Chip Banana Bread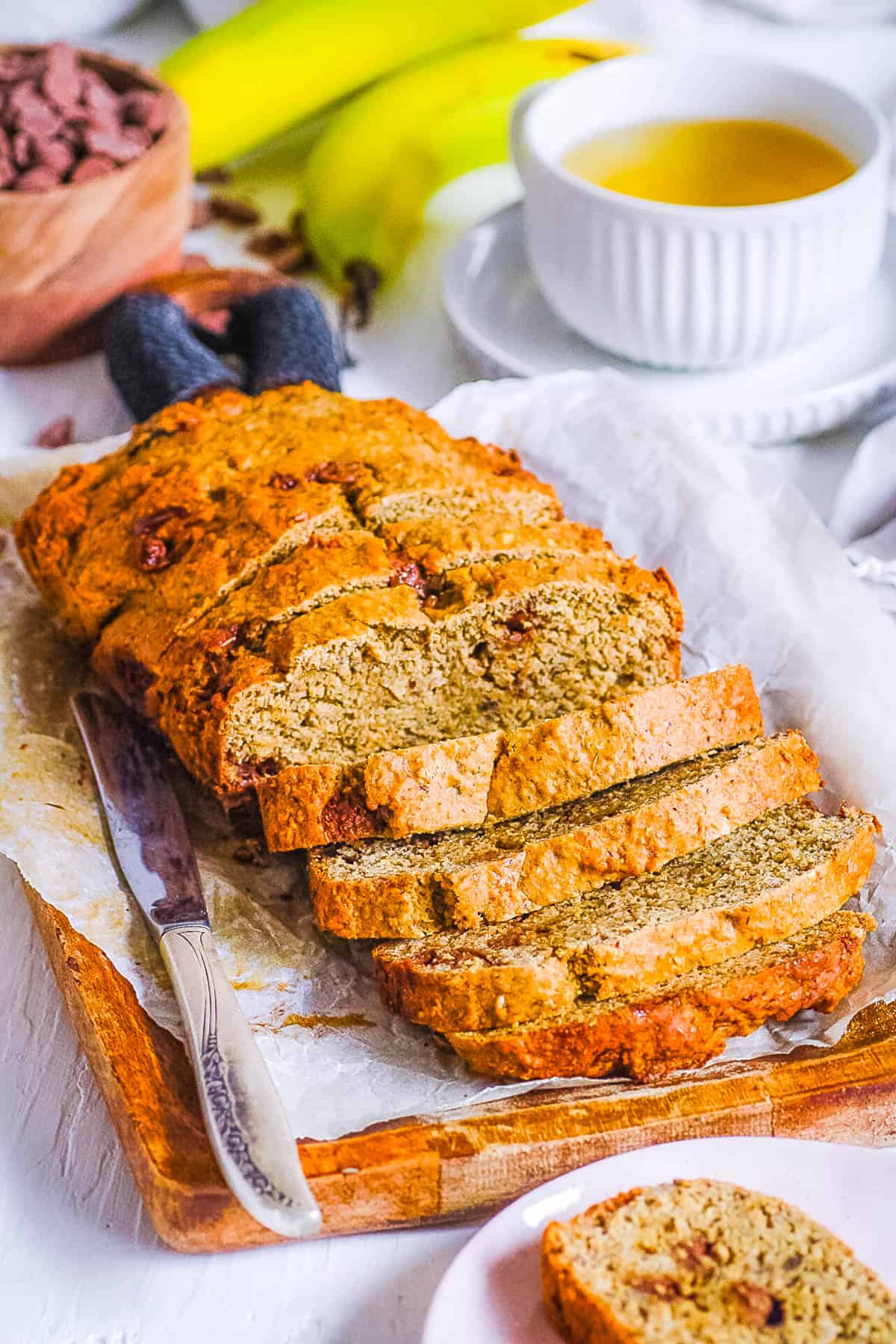 This super moist and delicious bread is not only kid-friendly, but it's also gluten-free and can easily be made vegan too. It also has a whole wheat flour substitution option! Get this chocolate chip banana bread recipe here.
Easy Breakfast Fruit Salad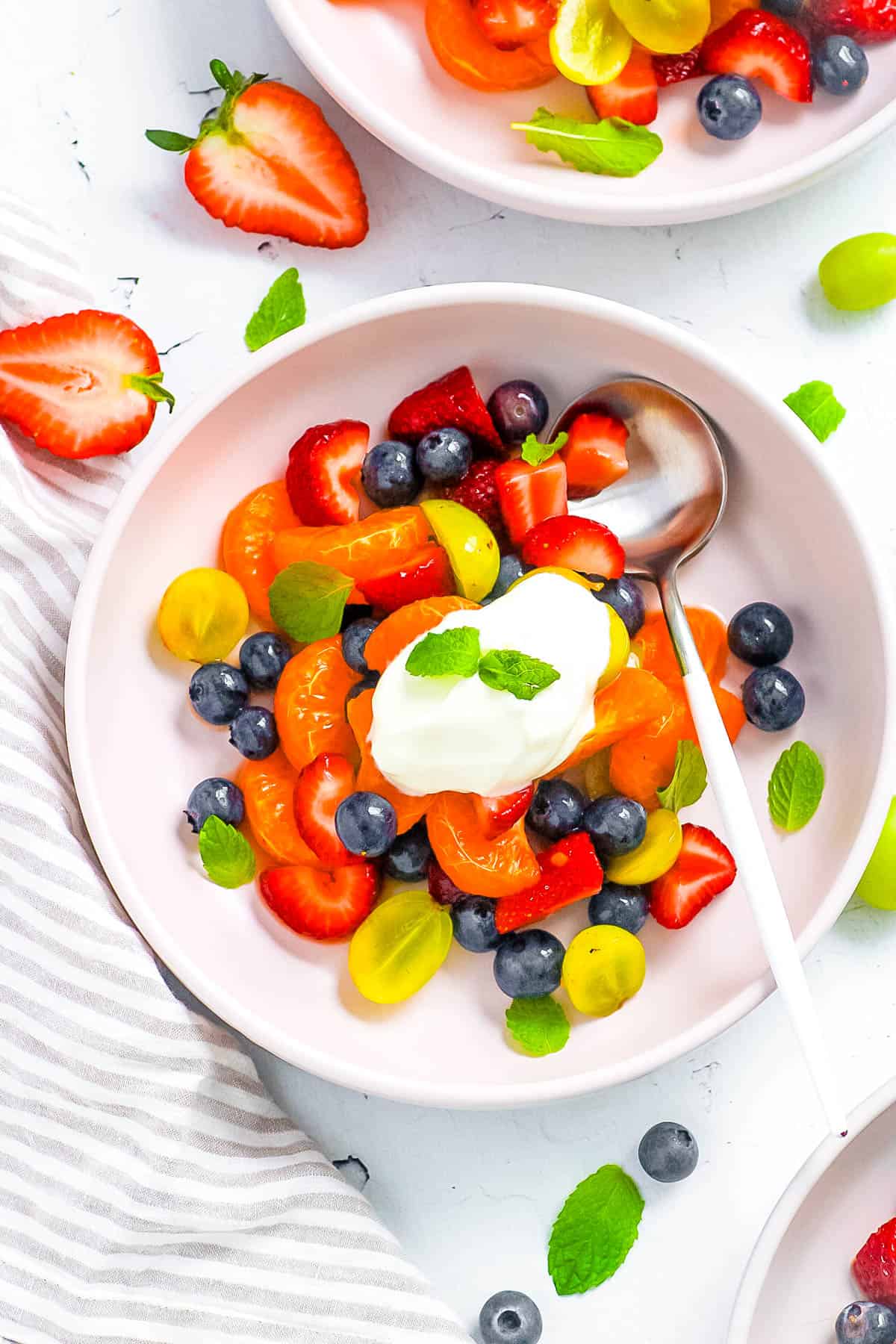 This sweet and satisfying dish is perfect for even the busiest mornings, and it's super versatile too. You can use any fruits you like, so it's easy to customize to your tastes and have healthy meals every week. It's a great way to get your kids' day started off right, with a combination of fruits and lean protein from the yogurt sauce! Get this breakfast fruit salad recipe here.
Breakfast Quinoa Oatmeal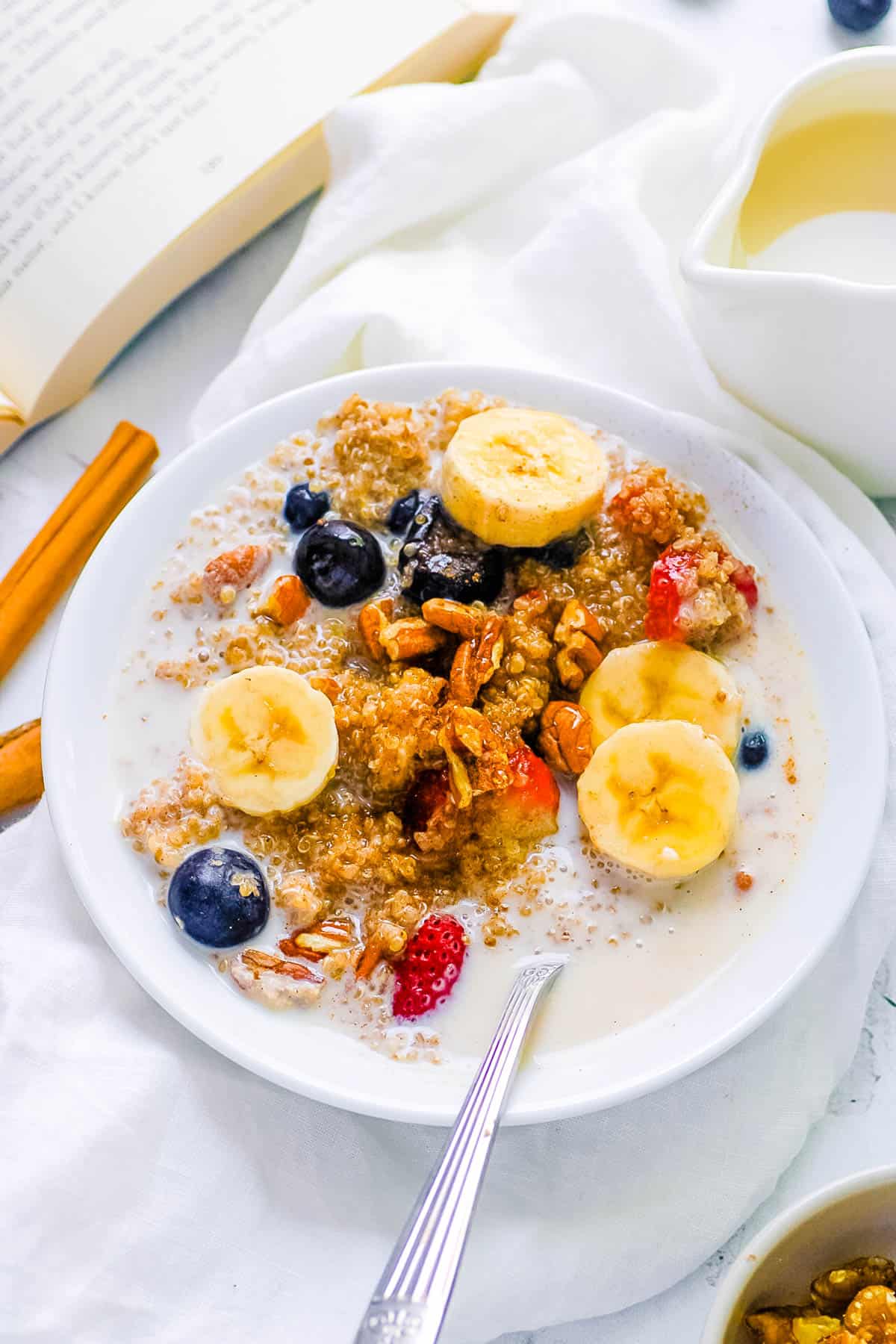 Yes, you can make oatmeal with quinoa instead of oats! Hearty quinoa simmered with nuts, fresh fruit, and your milk of choice makes this oatmeal quinoa porridge a creamy, satisfying dish that's packed with nutrition. With this, you will never run out of breakfast ideas for picky eaters! Get this quinoa oatmeal recipe here.
Fried Potatoes And Onions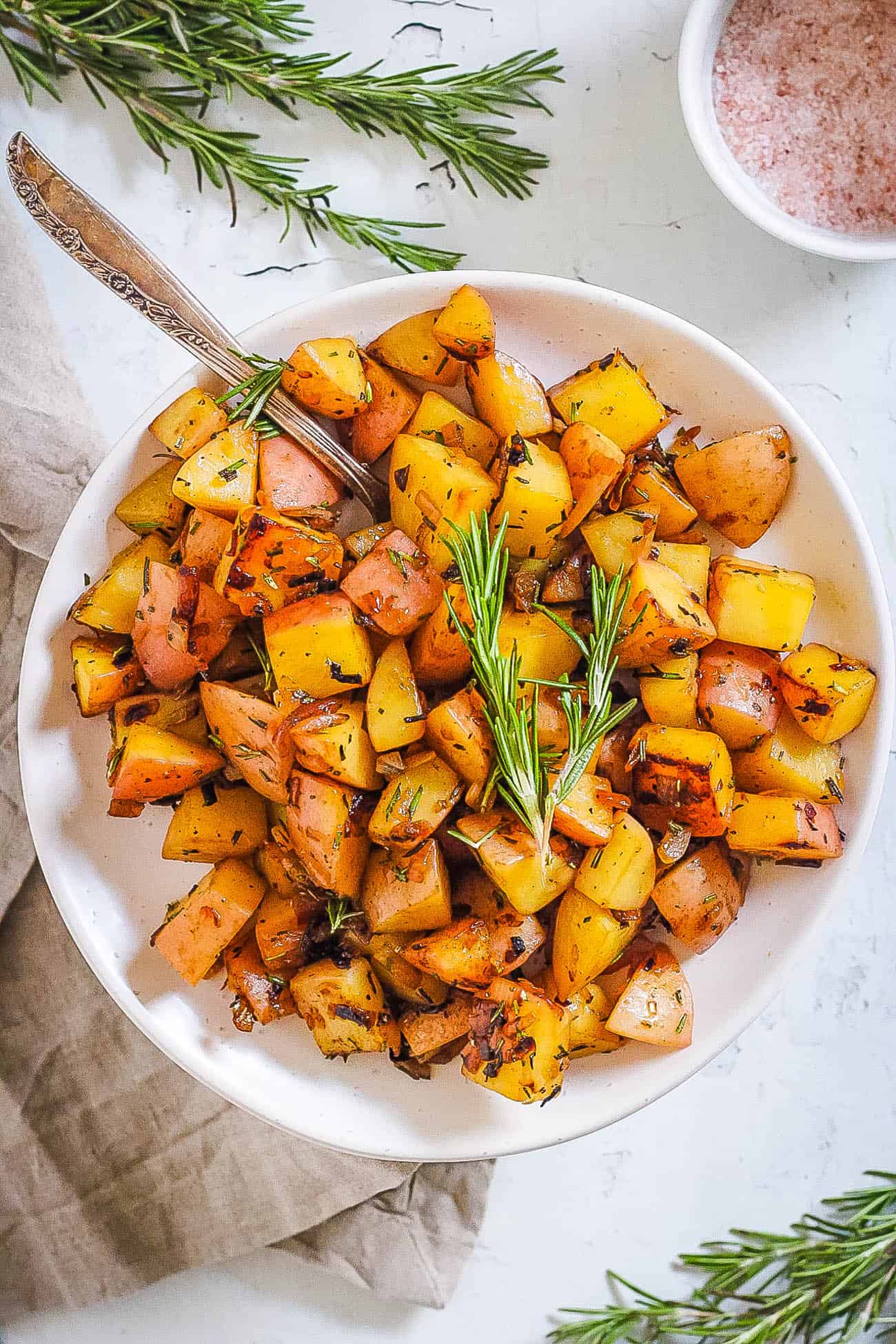 This fried potatoes and onions recipe is the perfect way to start your day. It's easy to make, super hearty, and bursting with flavor. It's like french fries with a magical twist! Serve them with some simple scrambled eggs to create more complete healthy meal ideas for picky eaters! Get this fried potatoes and onions recipe here.
Healthy Bananas And Cream Oatmeal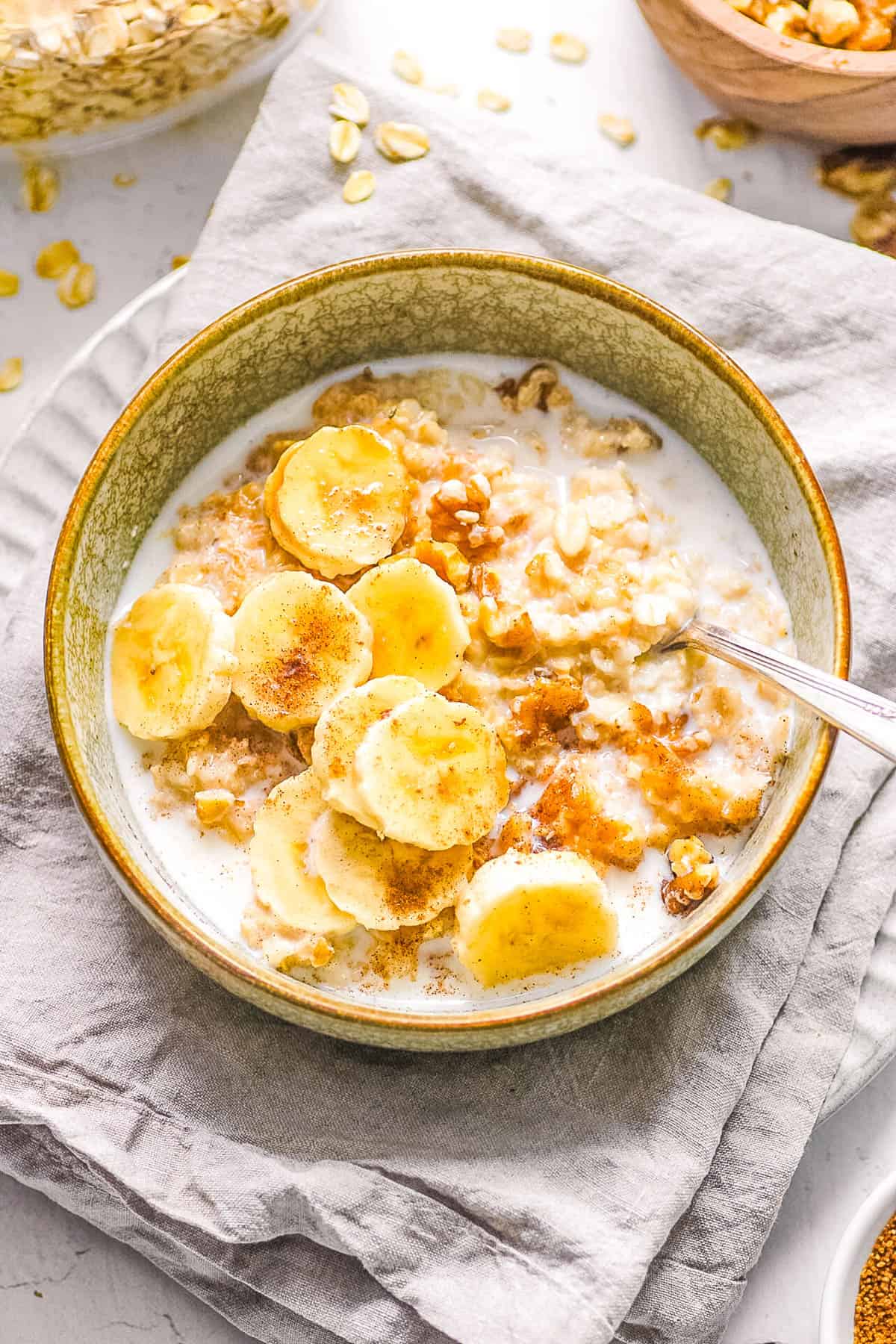 The combination of creamy oats and sweet bananas will satisfy your cravings while keeping you full until lunchtime. Bananas also happen to be a great source of vitamin C, potassium, and B vitamins, which means they're packed with nutrition. Make a big batch of it for the whole family, and add it to your regular rotation of healthy recipes for picky eaters – because it makes a great breakfast, lunch or even an easy dinner recipe. Get this bananas and cream oatmeal recipe here.
Pumpkin Spice Oatmeal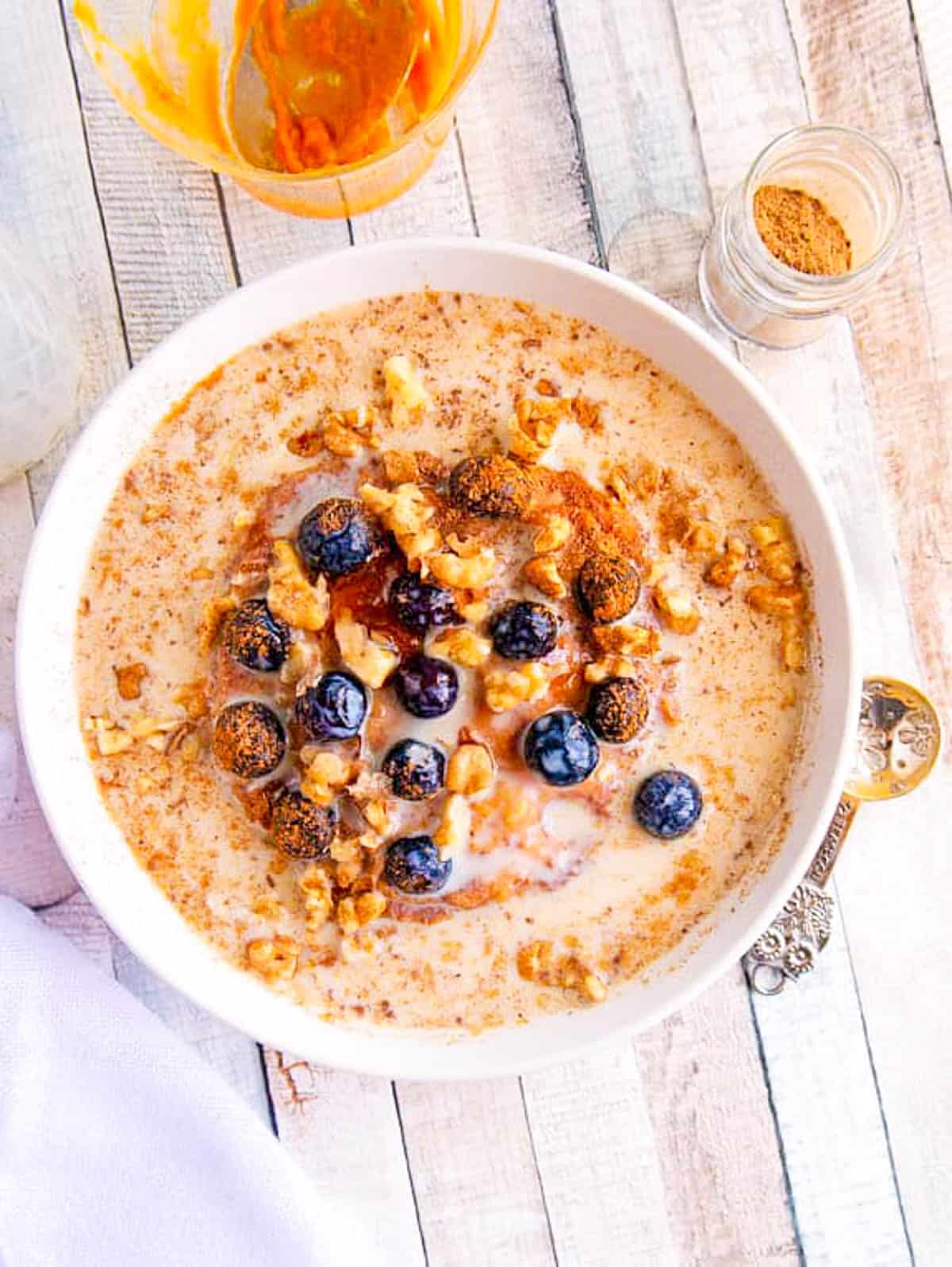 This tasty dish is packed with all the flavors of autumn and can be made quickly and easily on the stovetop or in the microwave. Plus, it's kid-friendly and comes with vegan and gluten-free options, so everyone can enjoy it. Get these pumpkin spice oatmeal here.
Mini Pancakes With Whole Grains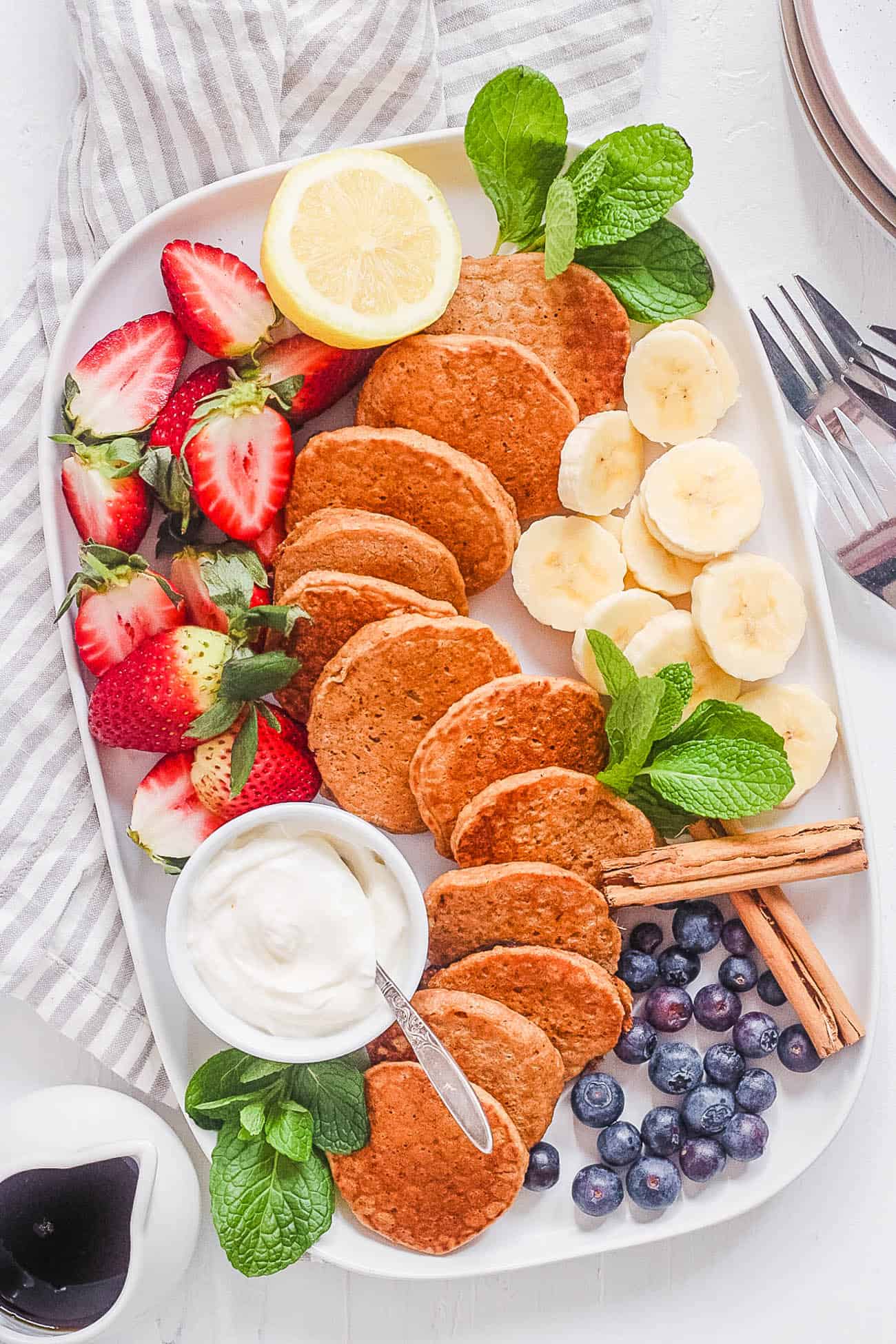 These fluffy and soft pancakes are the perfect way to start your day off on the right foot and are another great addition to your healthy meals for picky eaters. Made with cinnamon, sugar, and vanilla, these pancakes are a little bit sweet and full of flavor. Get this mini pancakes recipe here.
Oatmeal Banana Pancakes Recipe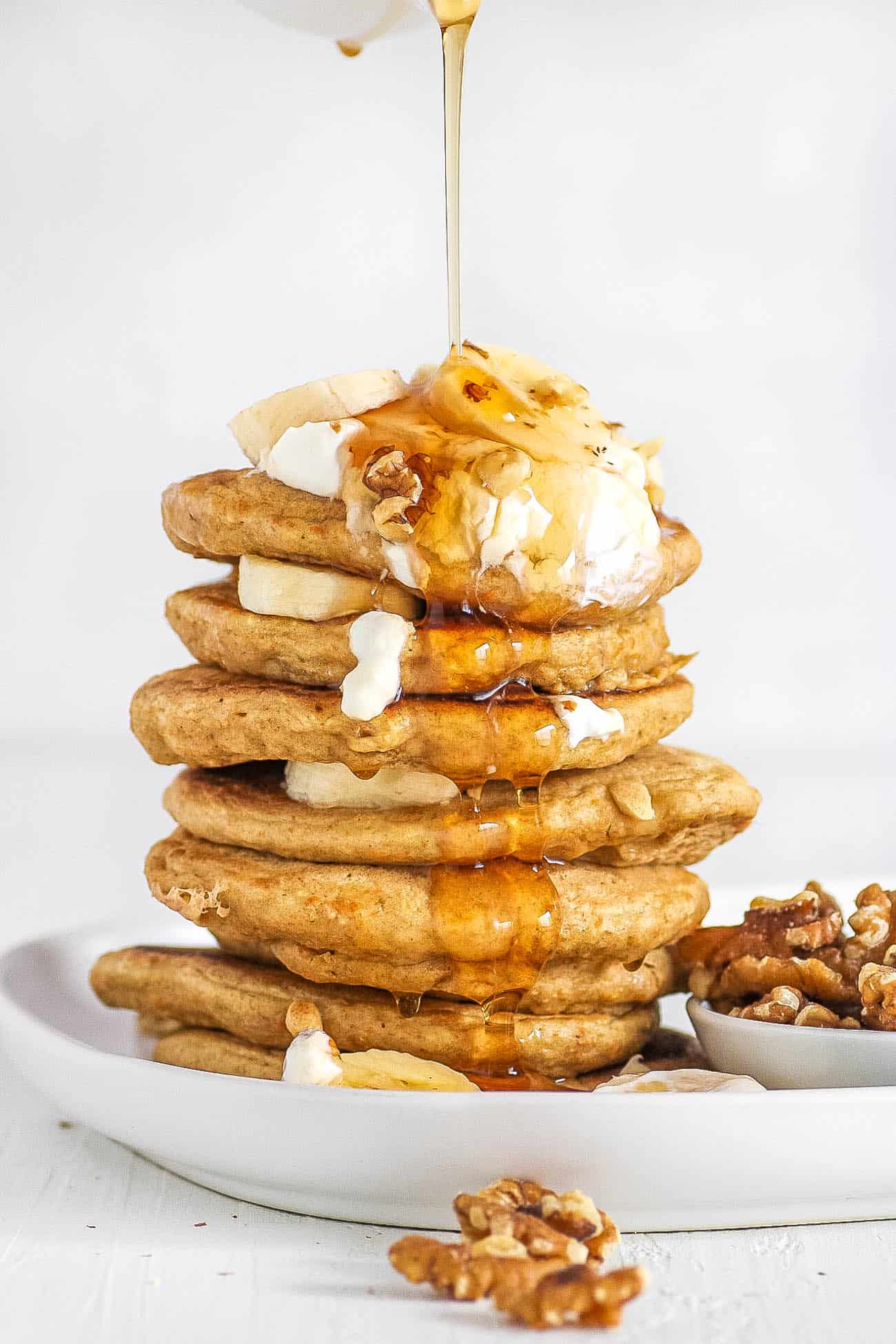 Indulge in a guilt-free breakfast with these healthy pancakes made with oats and sprouted wheat! They are light, fluffy, and slightly sweet. A must-have in your list of healthy breakfast ideas for picky eaters! Get this healthy pancakes recipe here.
Breakfast Cookies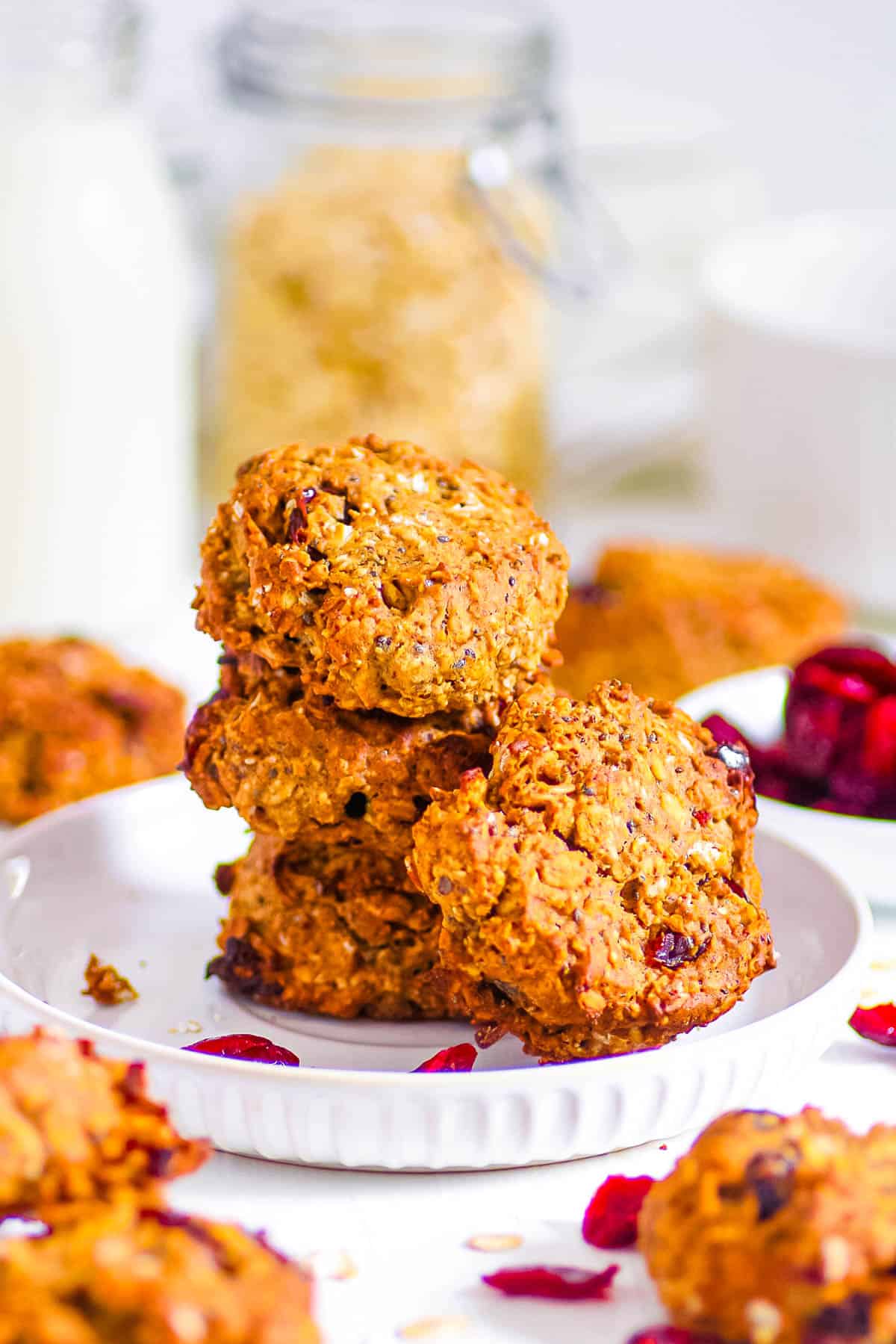 Vegan breakfast cookies are a delicious and nutritious way to start your day off right, without sacrificing taste or convenience. This easy recipe takes just 20 minutes to make, is high in fiber, and is perfect for those busy mornings when you need some quick meals or healthy snacks on the go. You can make a giant batch and enjoy them all week, which is they they're one of my favorite meal prep ideas for picky eaters. Get this vegan breakfast cookies recipe here.
Banana Chocolate Chip Muffins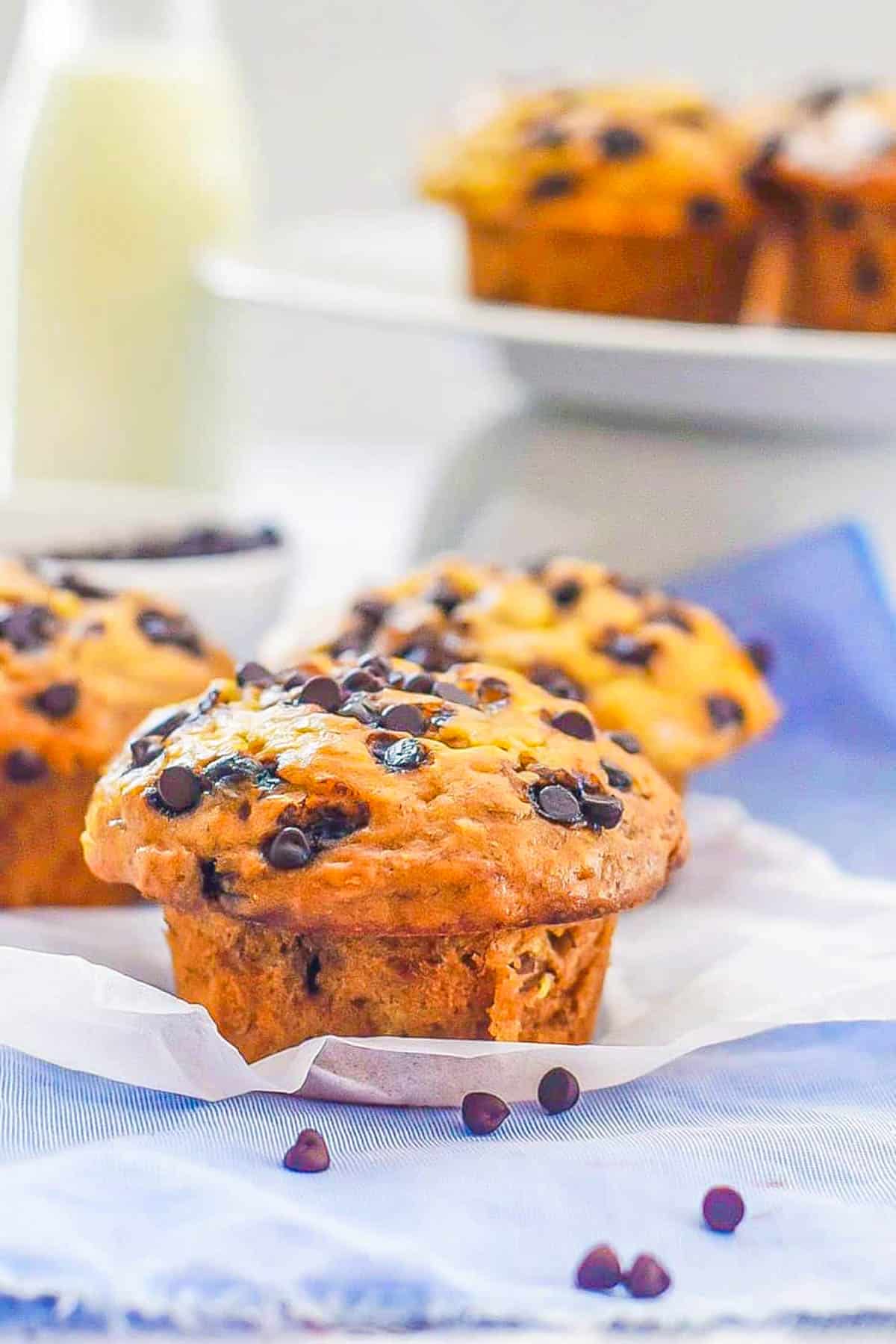 These gluten-free chocolate chip muffins are the perfect combination of healthy and sweet. Made with light and fluffy ingredients, these muffins are packed full of natural sweetness from ripe bananas and just the right amount of decadence from the chocolate chips. They work well as a grab and go breakfast or after school snack for kids, but are great for adults too. Get these gluten free banana chocolate chip muffins here.