18 Healthiest Cereals for Breakfast (2021 Guide)
This post may contain affiliate links. Please read my disclosure.
Have you looked at the cereal aisle lately? There are literally a million options, many of which claim to be healthy when they're not. On top of that, how do you know which healthy breakfast cereals actually taste good? This guide will help you to find the healthiest cereals for you and your family — cereals that taste great, will keep you full and satisfied, and are actually good for you too!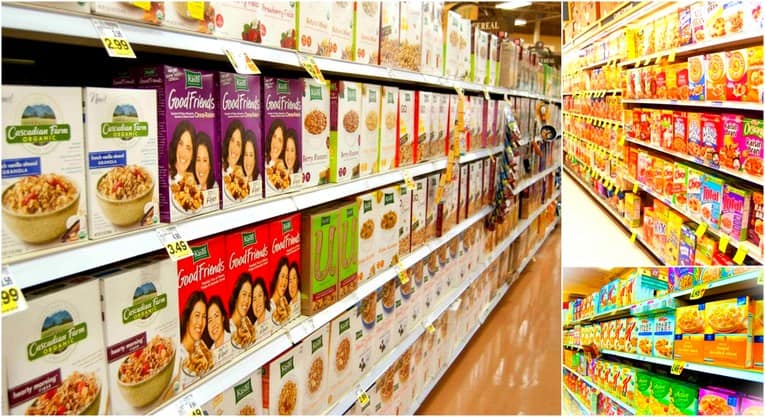 We've all been there.
The cereal aisle.
Rows and rows of colorful boxes with labels like "whole grain" and "all natural" and "organic" – but which one is actually the healthiest?
Before we get into my list of the healthiest breakfast cereals, here are my Healthiest Cereal Rules:
10 Tips On How To Find The Healthiest Cereals
When looking for the healthiest breakfast cereal, you want a cereal that has:
No more than 150 calories per 3/4-1 cup serving (note: for Granola or Raisin Bran type cereals which tend to be denser, you want no more than ~200 calories for 1/2 cup serving)
Less than 6 grams of sugar per serving (any more than that and you're venturing into dessert territory)
At least 4-5 grams of fiber per serving
At least 3 grams of protein per serving
No dried fruit added
No soy protein isolate or soy protein added
"Whole grain" or "bran" or "whole wheat" as the first few ingredients
No weird ingredients / preservatives that you can't pronounce
Ideally organic ingredients, especially due to glyphosate found in most non-organic cereals
No artificial colors or flavors
Top Cereal FAQs
Read on to see my list of the Top 18 Healthiest Breakfast Cereals!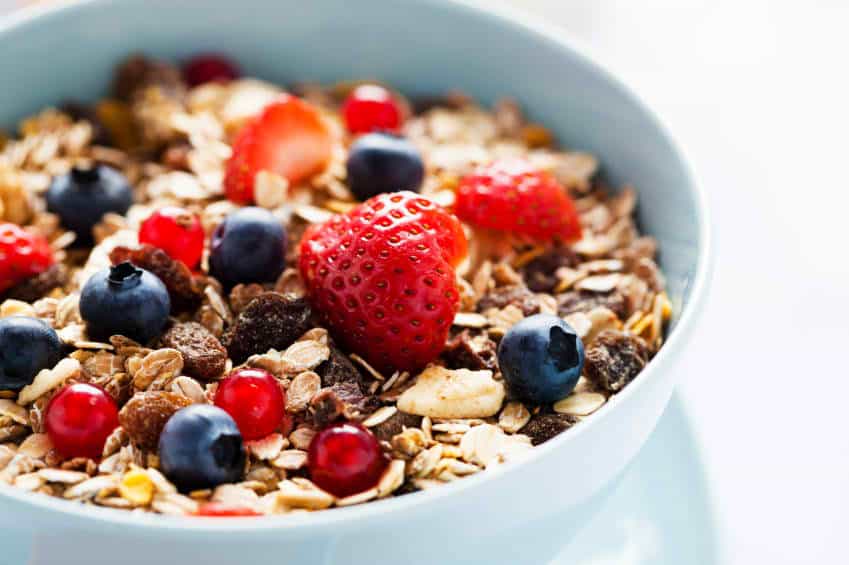 The Top 18 Healthiest Cereals
Healthiest O's, Puffs, Crunchy Cereal, and Flakes
Healthiest Granola, Raisin Bran, and Gluten Free Cereal
This next set of cereals is focused on the healthiest granola, raisin bran and gluten free cereal options!
I hope this list helps you to pick out a great and satisfying cereal – it's the perfect excuse to make a healthy start to your day!
Check Out These Other Healthy Eating Guides!