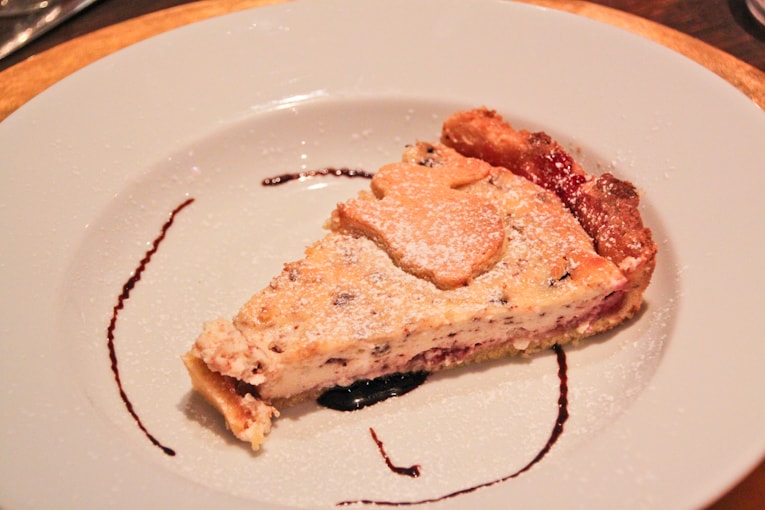 This might be one of the best tarts I've ever had in my life.
The pastry crust is flaky, buttery, and still light somehow – without a hint of egg-flavor (which I'm not a fan of in pastries).
The filling is creamy, rich and not-too-sweet, with a slight fruity surprise in the form of fresh cherry preserves.
You can use this pastry crust recipe for just about any pastry you make – modifying it as needed. I could just eat it straight out of the oven with a dusting of powdered sugar on top in the form of little sugar cookies.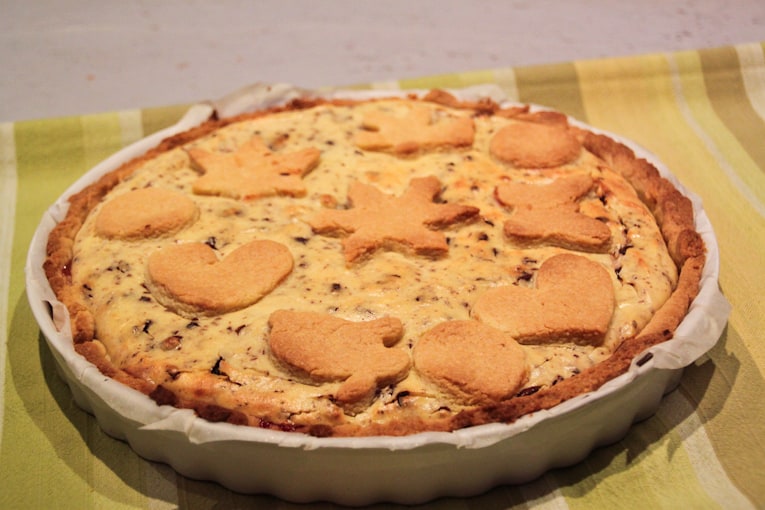 This is Part 3 of Cook Like an Italian: Torta di Ricotta alla Romana (or: Ricotta and Dark Chocolate Tart). This recipe comes courtesy of my cooking class through Convivio Rome during our recent trip to Italy. Click on the following links for Part 1 and Part 2 of this recipe series.
The husband and I devoured this tart as soon as it came out of the oven. It made me want to cook with ricotta in more sweet vs. savory dishes from now on!
The Ingredients
For the pastry:
150g (5.3oz) of butter
300g (10.5oz) of flour
150g (5.3oz) of sugar
3 egg yolks
Pinch of salt to taste
Lemon zest
This is definitely more of an "indulgent" vs. "healthy" recipe, but everyone needs a little indulgence once in a while 🙂 And while this recipe makes 16 slices, even half of a slice is unbelievably satisfying, and is only 150 calories – which isn't bad for dessert!
Any way you enjoy it, eating this cake at the end of a long day with a glass of red wine or even a cup of hot coffee is absolute perfection.
TAGS: christmas recipes, dessert, my travels, thanksgiving recipes, vegetarian
12 responses to "Dark Chocolate and Ricotta Tart"