Best Kids Immunity Vitamins to Fight Cold and Flu
This post may contain affiliate links. As an Amazon Associate, I earn from qualifying purchases. Please read my disclosure.
As you head into the cold and flu season, you want to arm your kids with everything you can to boost their immunity so they stay healthy and happy. These 10 natural supplements are the BEST kids immunity vitamins out there! Formulated by pediatricians, with added vitamins and nutrients that are proven to support the immune system, they will help keep your kids in tip top health!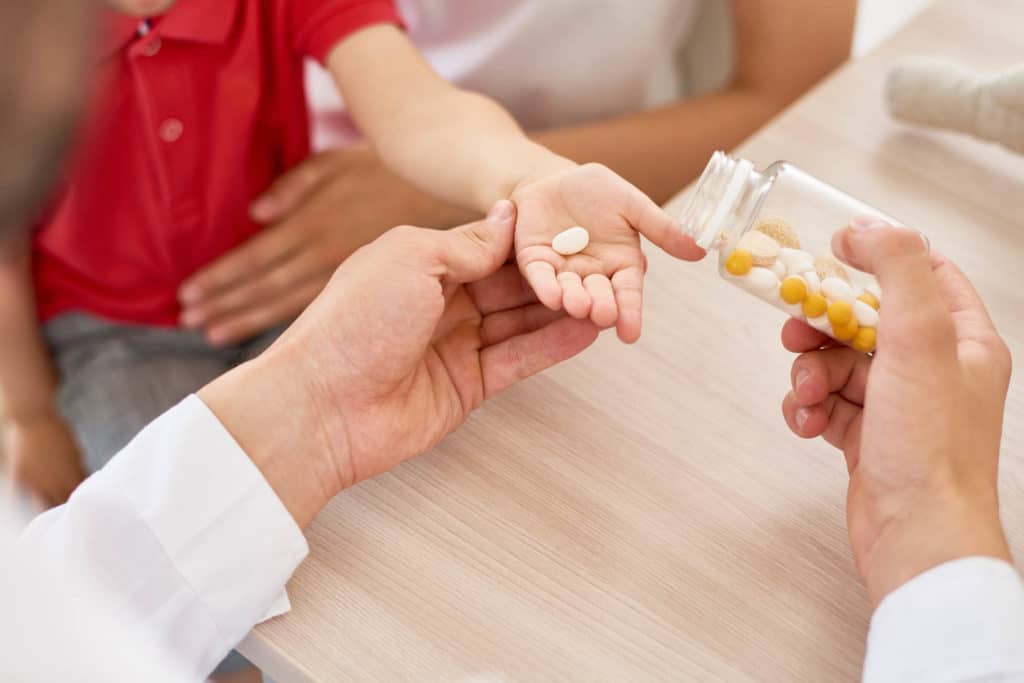 The dreaded cold and flu season is my least favorite time of the year! For the longest time I suffered through each season, experiencing all the signs and symptoms of the dreaded cold. Then, when my kids came along, they brought home loads of new germs!
There would be weeks at a time when our entire family was hunkered down unable to go to work or school all because of the dreaded cold and flu season, especially during the winter months!
Who wants to suffer when there are things you can do to boost your immunity for yourself and your children? I started to do some research to find the best natural remedies to improve our health and keep the germs at bay!
One simple thing you can do is have your child take a daily multivitamin that supports immune health. Not all vitamins are created equal! You want the best vitamins for kids, not ones that are full of added sugar, and fillers.
This curated selection of immunity boosting vitamins for kids will give them that little extra edge to keep the germs away, and help you and your family stay healthy throughout the year and into the cold and flu season!
Top 10 BEST Kids Immunity Vitamins
What vitamins and minerals support a child's immune system?
Vitamin C: Vitamin C may help prevent infections or shorten their stay. Daily intake of vitamin C is essential for good health because your body doesn't produce it on it's own.
Vitamin A: Vitamin A is an infection-fighter. It helps to fight bacterial, parasitic, and viral infections.
Vitamin B6: Vital to supporting biochemical reactions in the immune system it is responsible for producing white blood cells and T cells, which regulate immune responses. It also helps the body make the protein interleukin-2 to direct white blood cell activity.
Vitamin D: One of the most important nutrients for supporting the immune system is a fat soluble nutrient that improves the white cells that defend the immune system, and decrease inflammation.
Zinc: Zinc is needed for the production of new immune system cells. It's found primarily in animal foods but can be also found in some vegetarian food like.
Vitamin E: vitamin E can be a powerful antioxidant that helps your body fight off infection. This important vitamin — part of nearly 200 biochemical reactions in your body — is critical in how your immune system functions.
Iron: Iron, which helps your body carry oxygen to cells, plays a part in many of the immune system processes.
How can I boost my child's immune system naturally?
The best way to ensure your child's immune system is ready to fight infection, it to be sure to feed them a healthy balanced diet rich in vitamins and nutrients.
Lots of Fruits, Vegetables and Nutrients: Make sure to serve your child a healthy diet with fruits and vegetables at every meal. Think of feeding them the rainbow to ensure they are getting a variety of the nutrients they need. Pairing fruits and veggies with whole grains and lean protein will help support a strong immune system as well!
Plenty of Sleep: Your child needs more sleep than you do! Help improve their sleep habits and ensure they're getting enough sleep by putting them to bed at the same time each night, and creating a relaxing evening routine to wind down from the busy day.
Exercise: Get your bodies moving with your kids. Research shows that exercise increases the number of natural killer cells!
Frequent Hand Washing: This may seem obvious, but it is often taken for granted. Make sure your child washes their hands often and thoroughly. There is no substitute for good hygiene!
Does vitamin C really work to fight the common cold?
When you feel the first signs of the common cold, you may reach for vitamin C in the form of orange juice, citrus fruit, or supplements. But do vitamin C supplements really work to help fight the common cold?
There has been a great deal of research done around vitamin C. However, the studies done have shown inconsistent results. A 2007 study looked at 60 years of clinical research, examining those that took 200 mg of vitamin C a day. The research showed that when taken after a cold already starts, vitamin C has no impact on the length or severity of the cold. However, when taken daily, vitamin C has a marginal effect on the length of the common cold, shortening the duration of 8% of adults, and 14% of children.
This means as an adult you may suffer with the common cold for 11 days out of 12, if you take vitamin C daily, and for children this means you would have the cold for 24 days compared to 28 if you take vitamin C daily.
However, other studies show that there is a more significant impact. Either way, taking vitamin C is not harmful if used in the correct dosage. It is an essential nutrient your body needs for multiple functions, and can have a moderate effect on the length of your cold and flu symptoms.
Does my child also need a multivitamin?
If you choose to give your child a daily dose of vitamin C, or one of the immunity fighting vitamins, you may want to consider giving your child an additional multivitamin to support their cognitive, and physical growth.
Check Out These Other Vitamin Guides!
I hope I have thoroughly answered all of your questions in this Vitamins review! If you have any further questions, please leave a comment below – I personally respond to every question I get! You can also FOLLOW ME on FACEBOOK, TWITTER, INSTAGRAM and PINTEREST to see more delicious, healthy, family friendly food!
6 responses to "Best Kids Immunity Vitamins to Fight Cold and Flu"