Vegan Brownie Recipe with Walnuts
This post may contain affiliate links. Please read my disclosure.
A decadent treat that is indulgent, sweet and satisfying, this vegan brownie recipe with walnuts is great for the beginner baker. The prep work is easy and the baking time is only 30 minutes!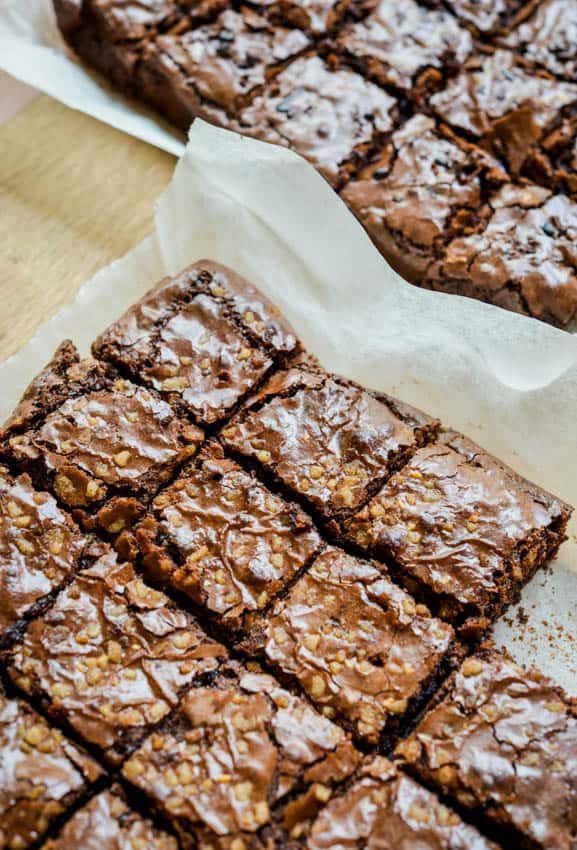 Eating healthy is important, but so is taking a break once in a while to indulge and enjoy yourself. Having treats in moderation is totally ok!
Chocolate fudge brownies are one of those treats that I usually can't resist. It's right up there for me with warm chocolate chip cookies fresh out of the oven. And the way it fills your house with smells of sweet, chocolatey goodness is so irresistible!
I love this particular recipe because it is really easy to make and stores well, so you can enjoy these treats for a week!
Tools and Equipment You'll Need
How to Make This Vegan Brownie Recipe – Step by Step
Step 1: First, preheat your oven to 350 degrees. Line an 8×8 inch baking pan with parchment paper, and use cooking spray to spray the parchment paper so it's coated.
Step 2: While your oven is preheating, melt the coconut oil and chocolate over low heat, stirring frequently.
Step 3: Meanwhile, combine the sugar, applesauce, flax eggs and vanilla until the mixture is creamy. You can use a stand mixer for this, or a whisk. This can take about 3-5 minutes. If you're using a stand mixer, start on a slower speed and then speed up as the ingredients get more combined so it doesn't splatter.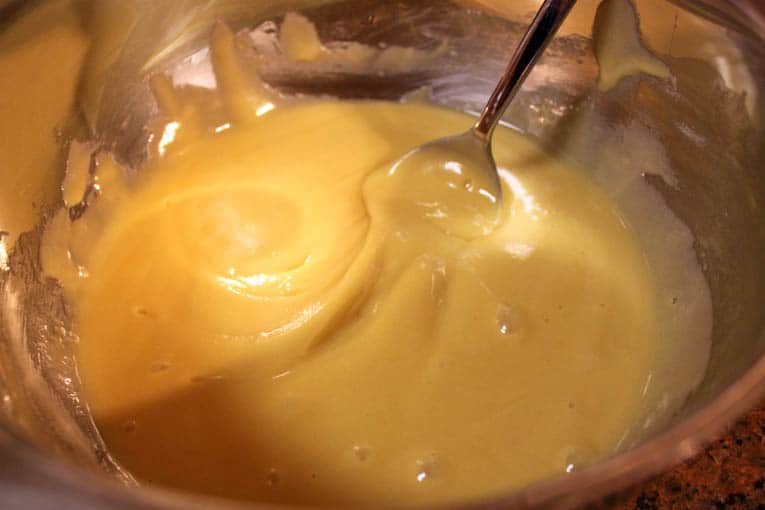 Step 4: Add the chocolate mixture to the sugar mixture and stir to combine for 1 minute.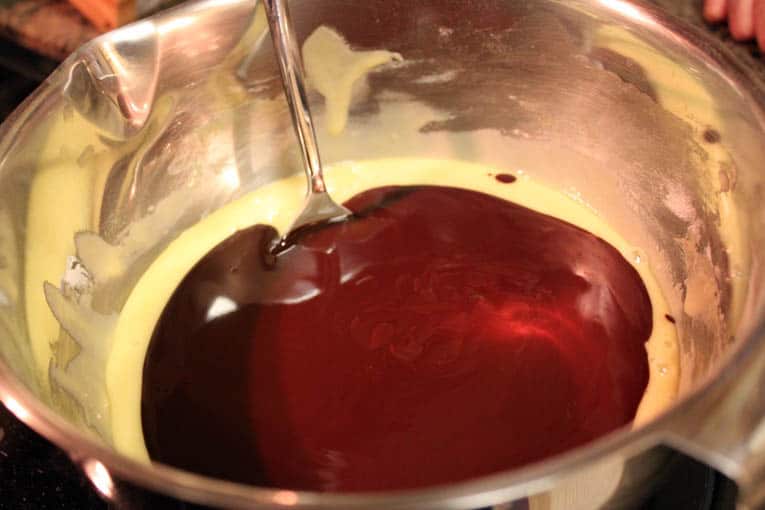 Step 5: Add the flour and salt and stir to combine gently: stir until the flour is mixed in but be careful not to over mix.
Step 6: If you're going to add in any "mix-ins" now is the time! I chose to add walnuts, but you can add any type of nut, chocolate chips, or even dried fruit if you'd like.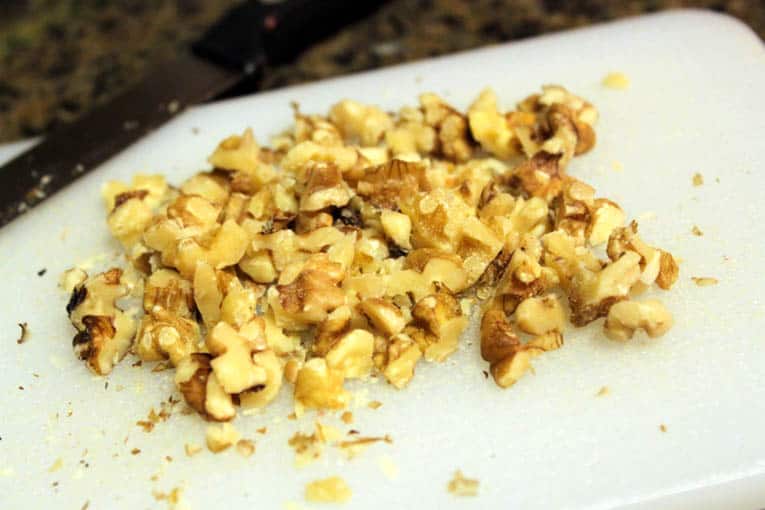 Step 7: Spread the batter in the pan and bake for 30 minutes.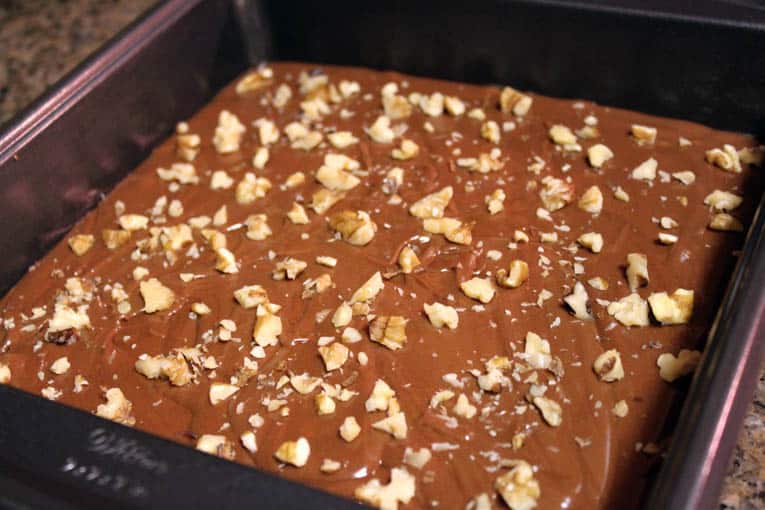 How do you know when these brownies are done?
At the end of 30 minutes, open the oven and insert a toothpick in the center. If it comes out clean, your brownies are done and ready to go.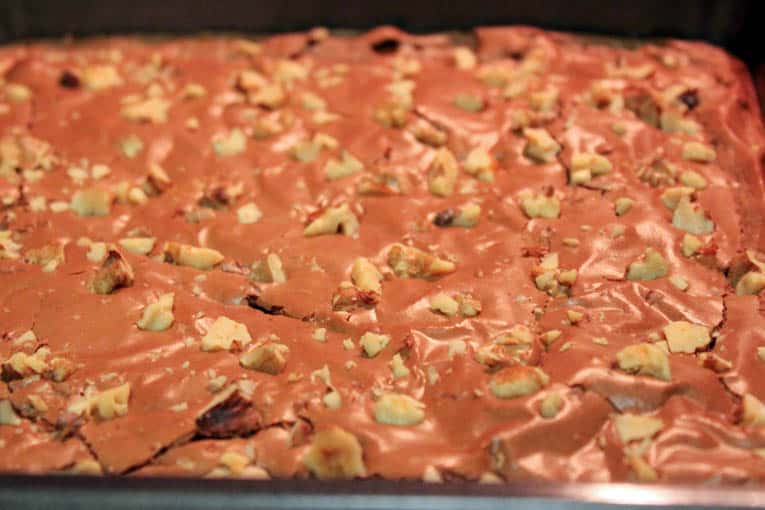 Will Kids Enjoy This Vegan Brownie Recipe?
These brownies turn out to be rich, fudgy and moist – everything a kid would want in a brownie! They won't be able to tell that they are vegan at all!
Can you make brownies without eggs?
Yes you can! The reason traditional brownie recipes have eggs in them is because the eggs act both as a binder and as a leavening agent to make the brownies fluffy. But luckily, there are so many vegan-friendly replacements for eggs in brownies including:
Arrowroot (2 tbsp arrowroot + 3 tbsp water to replace each egg)
Aquafaba (from black beans: 3 tbsp aquafaba to replace each egg)
Silken tofu (1/4 cup whipped silken tofu to replace each egg)
Applesauce or pureed fruits like dates or prunes (1/4 cup of pureed fruit to replace each egg)
How can you store these brownies?
These brownies will keep in an airtight container at room temperature for about 5 days. To extend their shelf life, store in the fridge in an airtight container – they will last in the fridge for 2 weeks.
Tips to Make This Recipe Healthier
You could replace all of the coconut oil with applesauce, as long as you are ok with a denser brownie
Reduce the amount of sugar by 1/3 or 1/2!
Try whole wheat pastry flour instead of all purpose flour.
Switch to 80% dark chocolate chunks (from a dark chocolate bar) vs. the dark chocolate chips.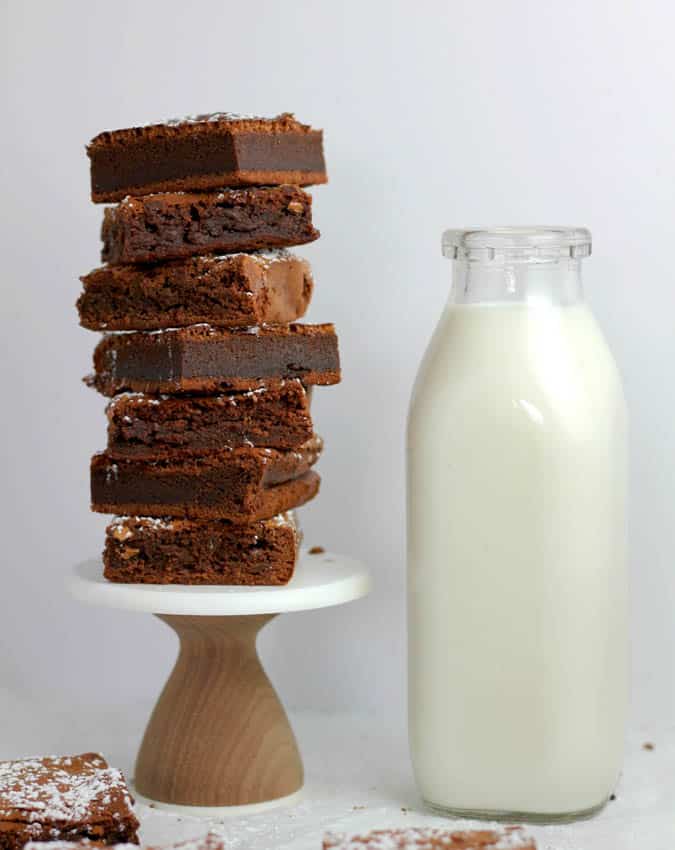 Top Tips for Making These Vegan Brownies
Make sure you let these brownies rest and completely cool before you cut into them! You will end up with a much more dense and fudgy brownie.
Be sure not to over mix the batter – that will change the consistency of your brownie and will make it TOO dense.
Don't forget about mix-ins! They make these brownies so much more fun!
To make this gluten free, use a gluten free baking flour.
More Dessert Recipes You Might Like
If you have tried this vegan brownie recipe, or any other recipe on my blog, then please rate it and let me know how it turned out in the comments below! You can also FOLLOW ME on FACEBOOK, TWITTER, INSTAGRAM and PINTEREST to see more delicious, healthy, family friendly food!
37 responses to "Vegan Brownie Recipe with Walnuts"