About Me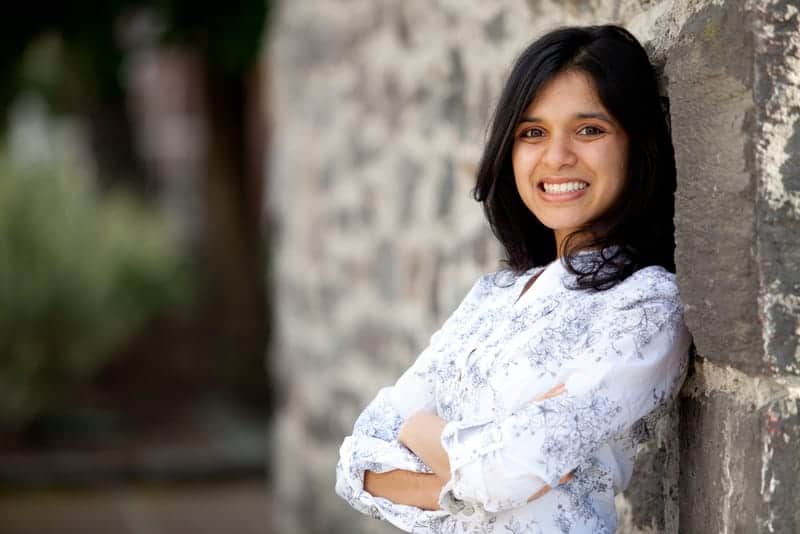 Hi! I'm Anjali. Thanks for stopping by! I hope you're enjoying reading through my blog, my recipes, and my adventures in cooking healthy meals that my husband would enjoy 🙂
All of the recipes you'll find on this blog are "husband approved" – so even though they're healthy, "normal" people like them too!
Here's a little more about me and my husband's story:
I grew up a "whole wheat" girl, but I married a "white bread" guy. I was raised in the healthy-eating, organic-obsessed, farmer's market-driven culture of the San Francisco Bay Area; he grew up in the deep-dish pizza-loving suburbs of Chicago. My childhood was filled with fruits, vegetables and home cooked meals–I was raised to be "picky" about what I put into my body and to eat junk food in moderation. For him, ice cream and french fries were a way of life. I remember the day my dad actually brought home a donut–he cut it up into eighths and gave my brother and me a small piece to taste (yes, this actually happened in my house). Meanwhile, there's my future husband, halfway across the country, in the middle of his standard daily breakfast of three donuts and milk.
When most people get married, they worry about things like money or in-laws. But when we got married, the question was: What would the picky eater and her fast food husband eat for dinner? I realized that the only way I would be able to bridge the gap between my husband's "white bread" world and my "wheat bread" world would be to cook healthy versions of foods that my husband enjoyed. And so, at the age of 24, I taught myself to cook.
Gradually, I started making healthier swaps in my husband's diet, "sneaking" in the good stuff without him noticing. Slowly but surely he began to identify different flavors like cumin, ginger, and garlic, and he even started asking for vegetables in his dishes! He said it was because he learned that healthy food could taste good, which meant the world to me.
My husband has been a great "guinea pig" for testing out my recipes – and between his picky palate and my picky food preferences, I can pretty much guarantee that all of the recipes you will find here are DELICIOUS! 🙂
My blog was inspired by my husband's transformation from a "white bread eating," "fast-food-loving" guy to one that actually eats healthy food now.
But my blog was also inspired by my own transformation: from a girl who grew up in a health-conscious household, to the college student that indulged and "fell off the wagon," to the new graduate that learned to be "picky" about what she put into her body, to the wife that learned to cook and used her "picky eater" philosophy to help her husband eat healthier.
So, other than being a "picky eater," who am I? I am…
A wife and California girl – I have an amazing, supportive husband and we live in the San Francisco Bay Area (where I grew up!). The picture below is of the two of us in Porto, Portugal – a beautiful city that actually has a San Francisco vibe to it!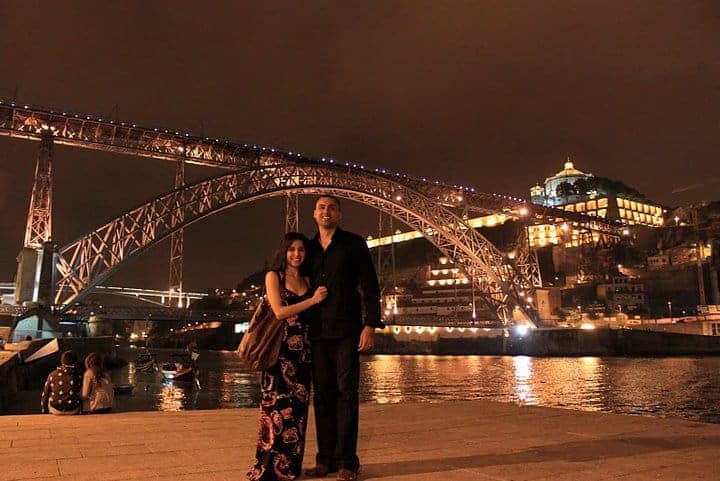 I'm a home chef with no formal training, but I LOVE food. This was one of the first dishes I made – healthy veggie enchiladas. I was excited when they were done 🙂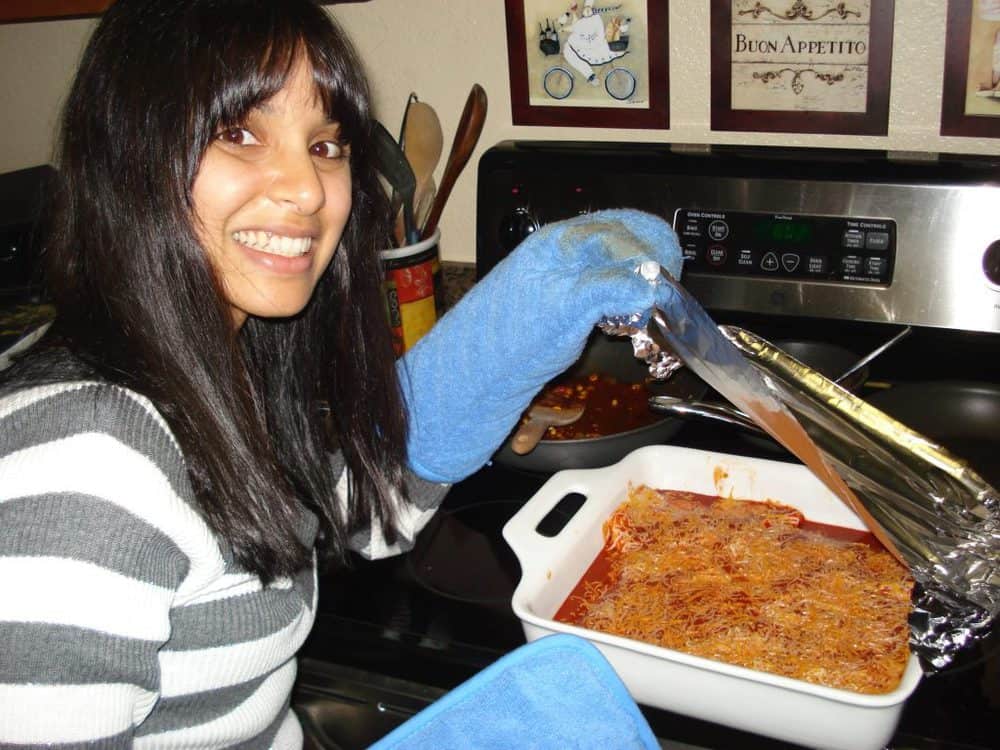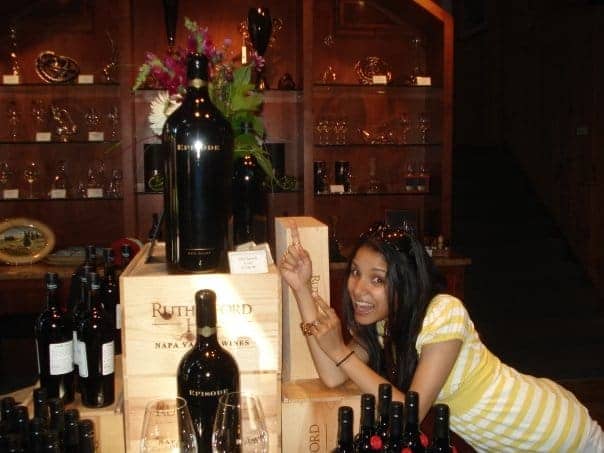 I'm a traveler, explorer, and an adventurer. I love going to places I've never been before, hiking, and all sorts of outdoorsy activities. Below are a pictures from a few of our travels, and here are individual recaps of each of our trips!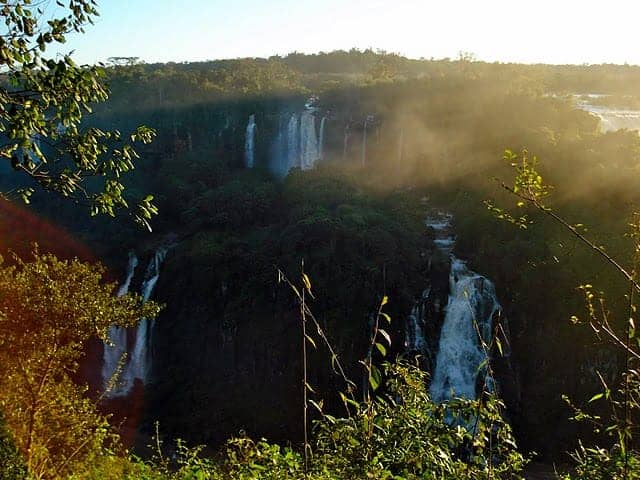 Above is the view at the top of Iguazu Falls. Isn't it gorgeous? Needless to say, I was really excited to be there…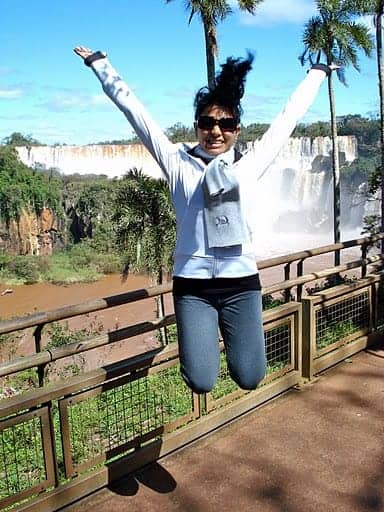 Other beautiful hikes we've been on – Cinque Terre in Italy…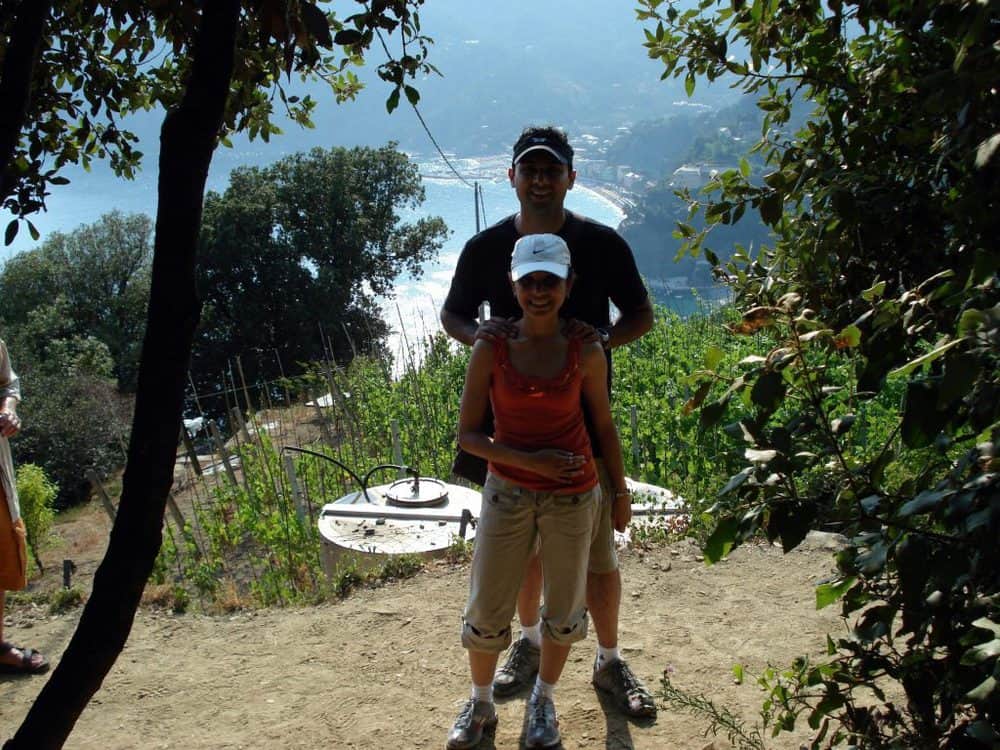 And Chianti in Tuscany. Doesn't that path look like something out of a mystical land?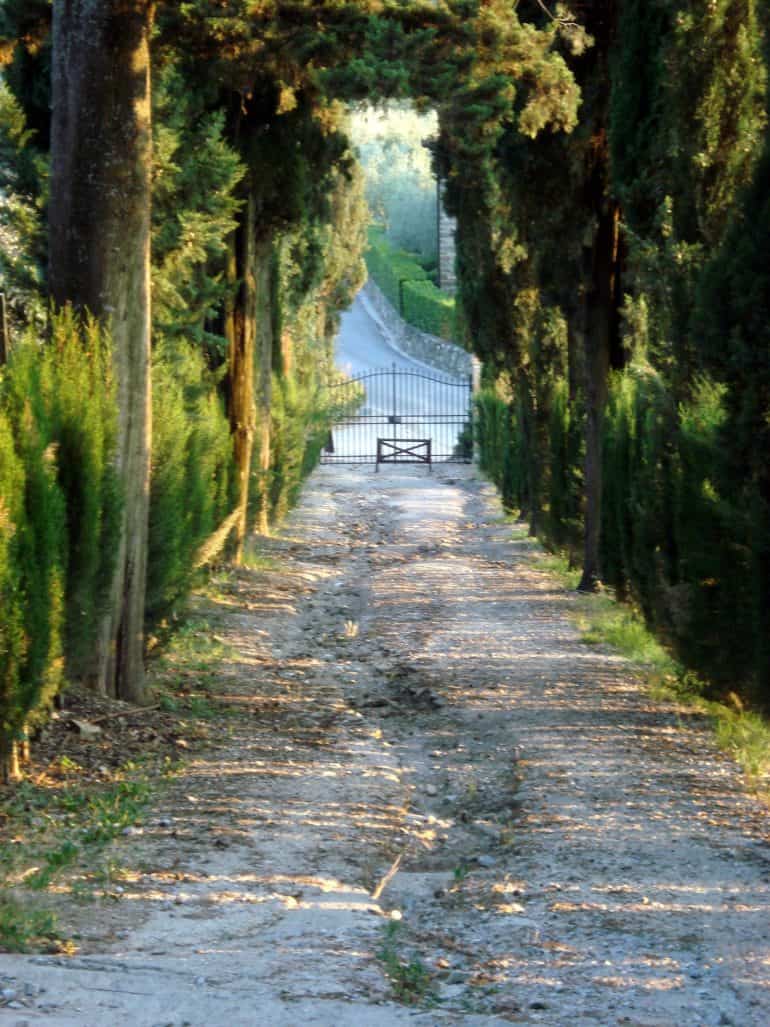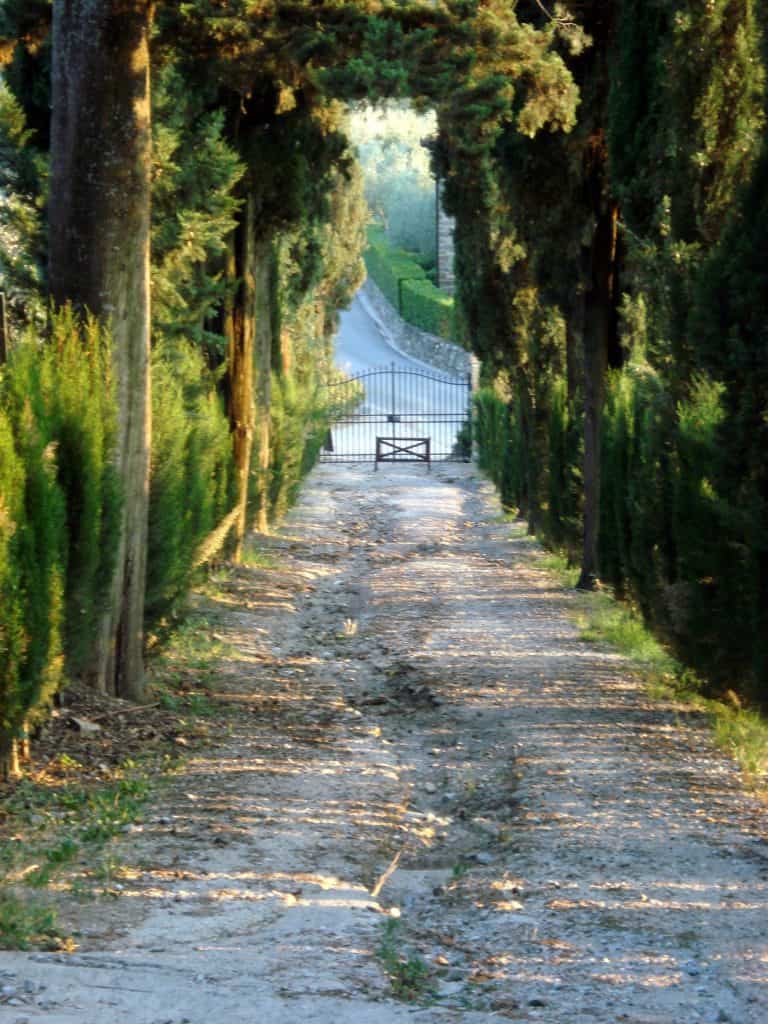 And here's the adventure side of me hang gliding in Rio… one of the greatest experiences and the biggest adrenaline rush ever!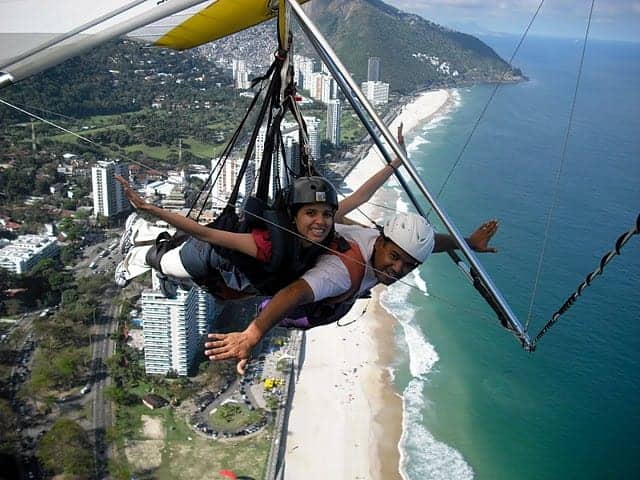 And holding a python in the heart of the Amazon. Yes, it was slimy and heavy and sort of choking me, but it was a super cool experience!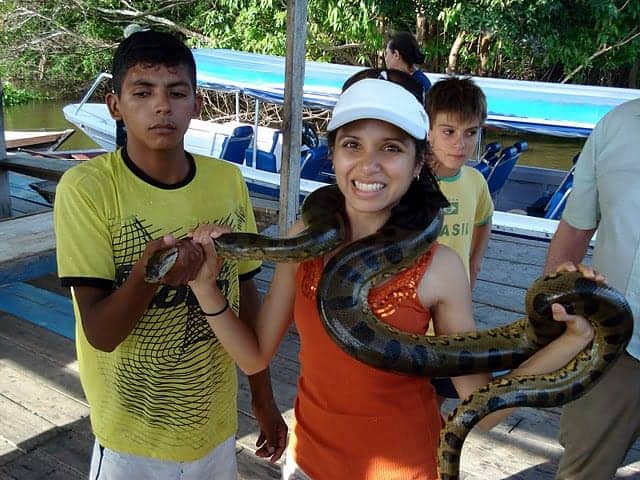 I'm a dancer, and I love all forms of artistic expression. (This is us dancing at our wedding – one of the most fun times of my life)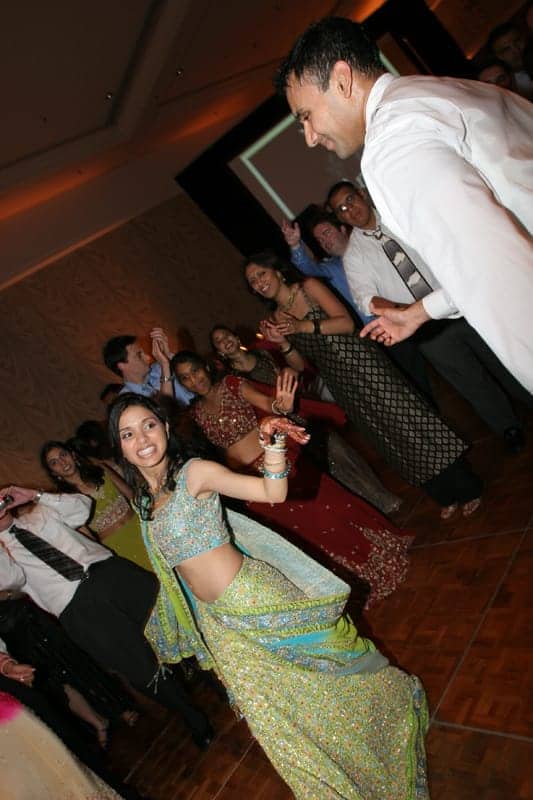 And I am of course, a foodie and a blogger (Learn more about my blog here). If you're curious what my diet looks like on a daily basis, here is a one-day food diary.
I love connecting with fellow foodies or anyone who is interested in learning more about the world of healthy living and flavorful eating. Don't hesitate to contact me if you have any questions, comments or feedback. I'd love to hear from you!
154 responses to "About Me"