Philosophy
What does it mean to be a PickyEater? 
When people think of being a "picky eater," they think of the little kid who doesn't want to eat anything except ice cream for breakfast, lunch, and dinner.
But being a PickyEater can be something very different: It can be something positive that helps you transform your way to a healthier, happier life.
This is what it means to be a PickyEater: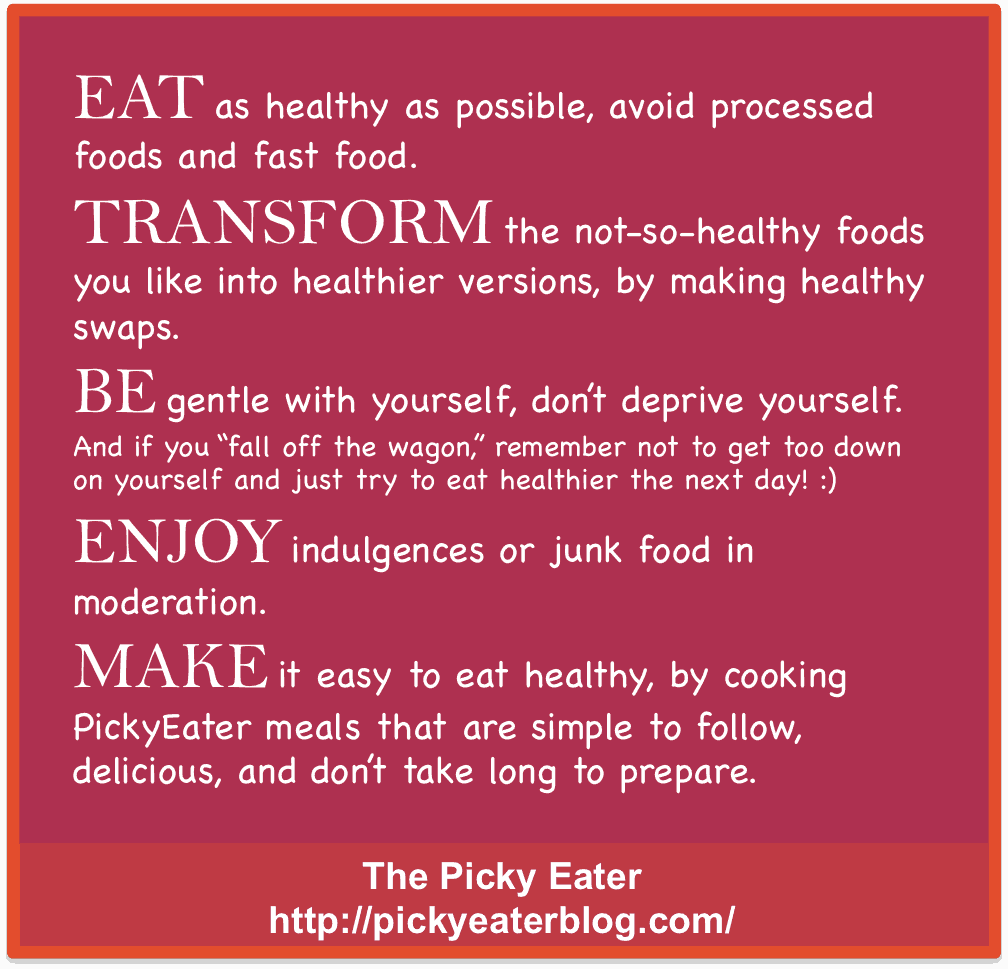 . . .
Some more about me: Learn more about me here, and take a trip down a day in the life of The Picky Eater (a sample of what I eat on a daily basis) here!
52 responses to "Philosophy"