Nut Butter and Banana Stackers (An Easy, Healthy Toddler Meal!)
This post may contain affiliate links. As an Amazon Associate, I earn from qualifying purchases. Please read my disclosure.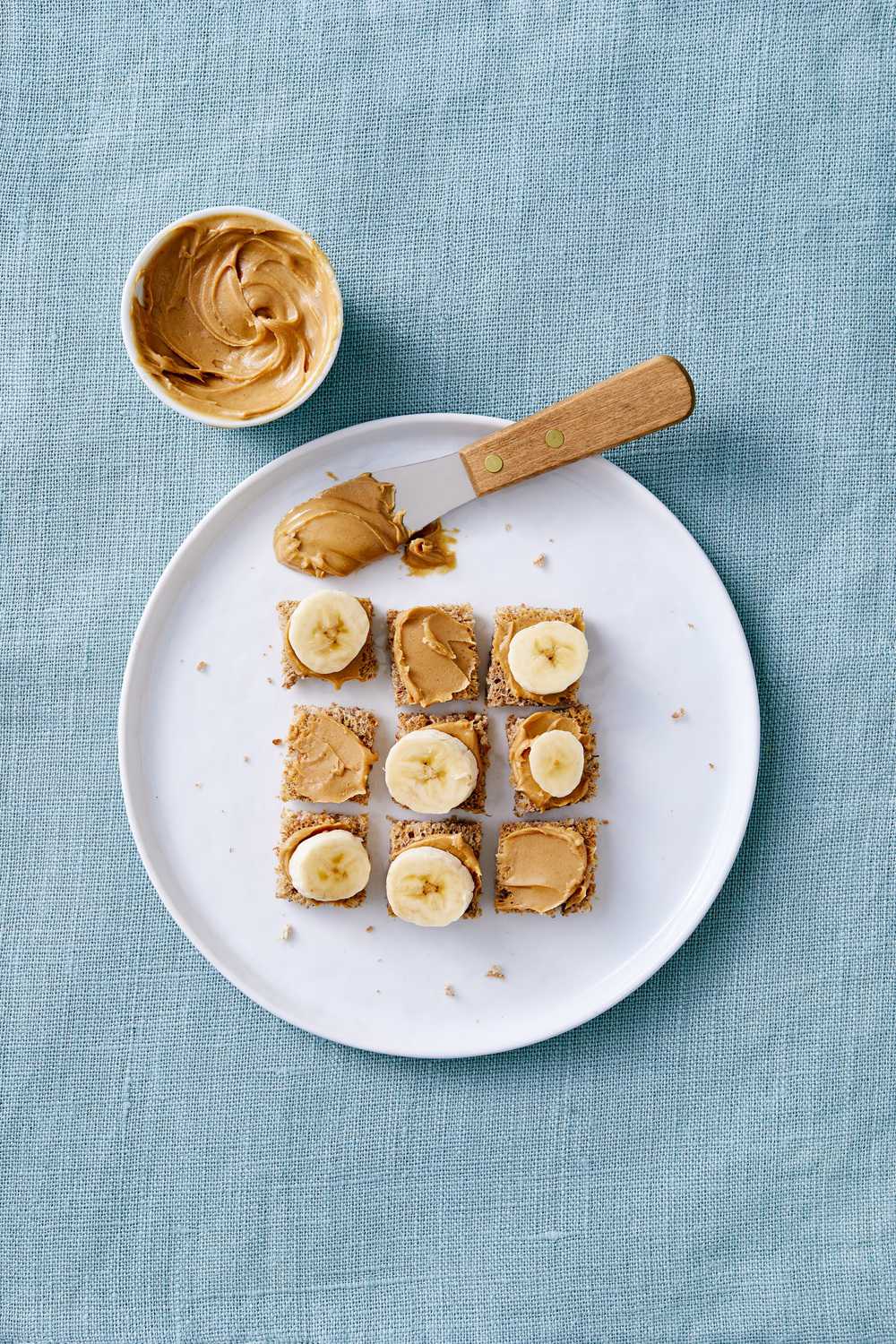 I remember when Layla was about 1 year old, I was trying to find ways to make her lunch more fun and interesting while still keeping it really easy for me to make (and not time intensive). When I first introduced Layla to bread, I immediately gave her Ezekiel Sprouted Flax Bread for a couple reasons:
I wanted her to get used to eating super hearty, not-sweet-at-all, sprouted grain bread. I figured if that was the only bread she knew, she wouldn't crave less healthy bread (like regular wheat bread sold at the grocery store, which looks healthy but actually spikes your blood sugar almost as much as white bread does!) My theory turned out to be true – even to this day she asks for her Sprouted Bread for lunch!
Sprouted bread acts like a lentil or a bean in your body – so it gives you more energy, fiber and protein than regular bread would (1 slice of Ezekiel Flax Bread has 80 calories, 4g Fiber and 5g protein).
But her peanut butter sandwiches often ended up kind of messy – because they were too big for her little hands to hold without the peanut butter getting all over her hands. And I couldn't add anything to the sandwich (fruit, banana, etc) for the same reason!
So I created: Nut Butter & Banana Stackers.
It's essentially a deconstructed PB&B sandwich! It is cut into squares that can be stabbed with a fork – easy for little hands to manage. It takes literally 5 minutes to make, and ends up being a filling and healthy lunch for your little one, especially when served with some steamed veggies on the side. Layla loves eating this with a side of steamed broccoli topped with olive oil and salt!
You can make different versions of this using different nut butters and fruit, or hummus and cucumbers, or cheese and tomatoes, or any protein/veggie combo you like. You can even make it gluten-free by using gluten-free bread. And even though it's for kids, it's a pretty fun lunch for adults too ????
The recipe for these nut butter stackers is below! You can find over 150 more recipes just like this in my new book: The Super Easy Baby Food Cookbook – which is available for Pre-Order on Amazon now! 🙂 Pick up a copy and let me know how your little one likes the recipes!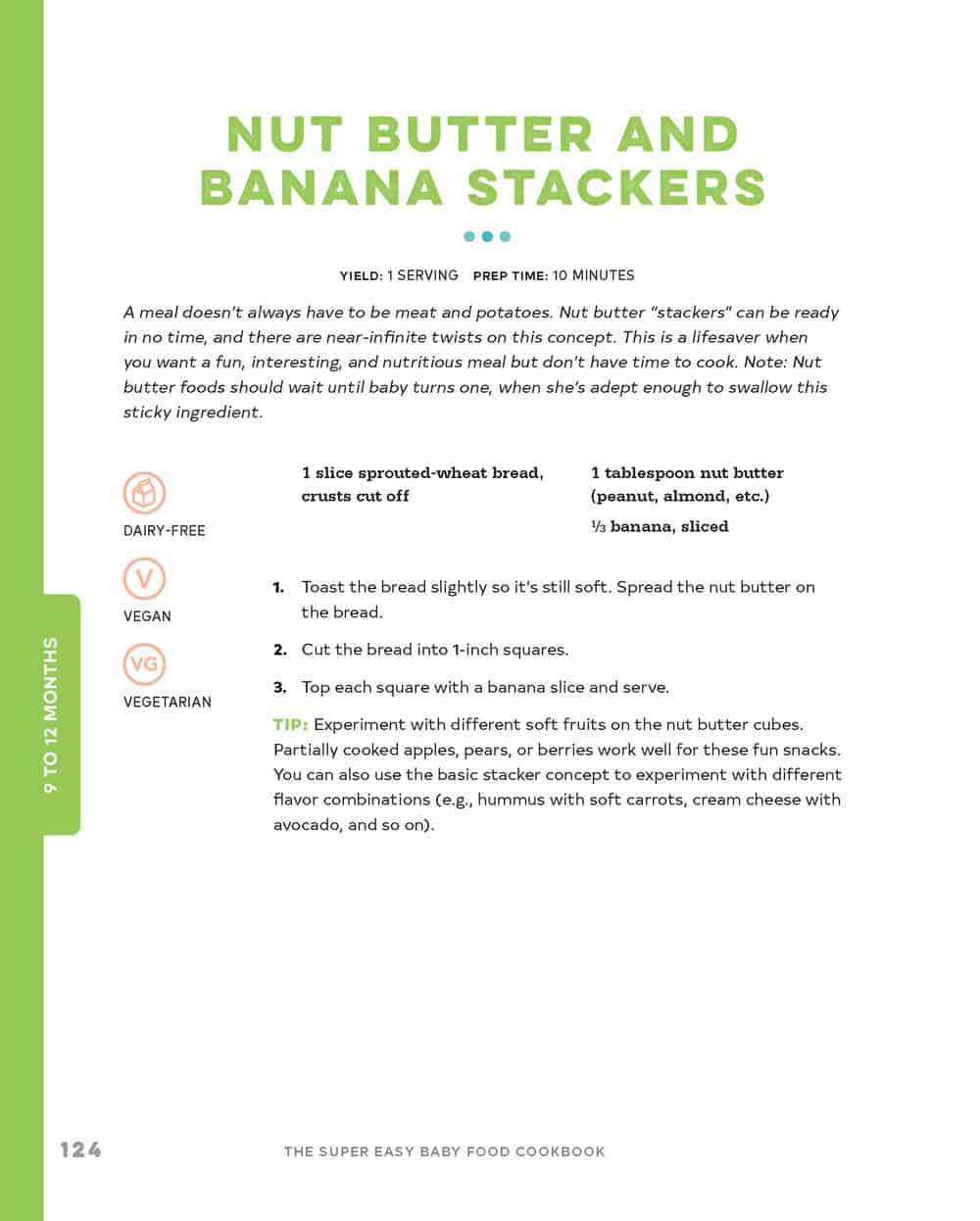 22 responses to "Nut Butter and Banana Stackers (An Easy, Healthy Toddler Meal!)"