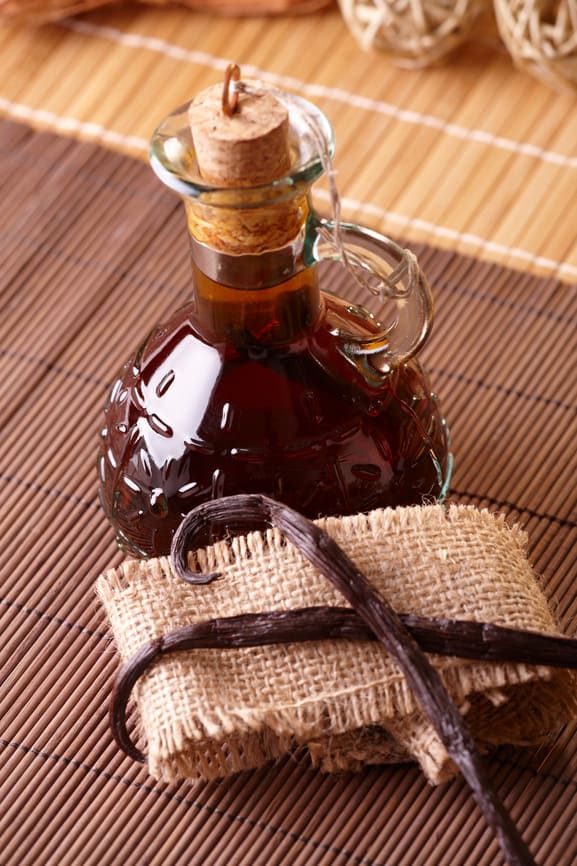 Mmm… vanilla. It has to be one of my most favorite flavors in baking and sweet treats. I even add it to my oatmeal some mornings!
A few weeks ago, my brother and his girlfriend came over to visit us, and with them they brought a jar of homemade vanilla extract! How cool is that? My brother's girlfriend made it.
I usually buy vanilla extract from the store, but when she told me how easy it was to make at home I was inspired to share the recipe with all of you.
All you need is 8 vanilla beans and Vodka. It is super easy to make, but just takes a little patience because it has to sit for at least 1 month to infuse.
As for what type of vanilla beans to use — pretty much any type works! You can even blend different varieties of beans to get a more complex flavor.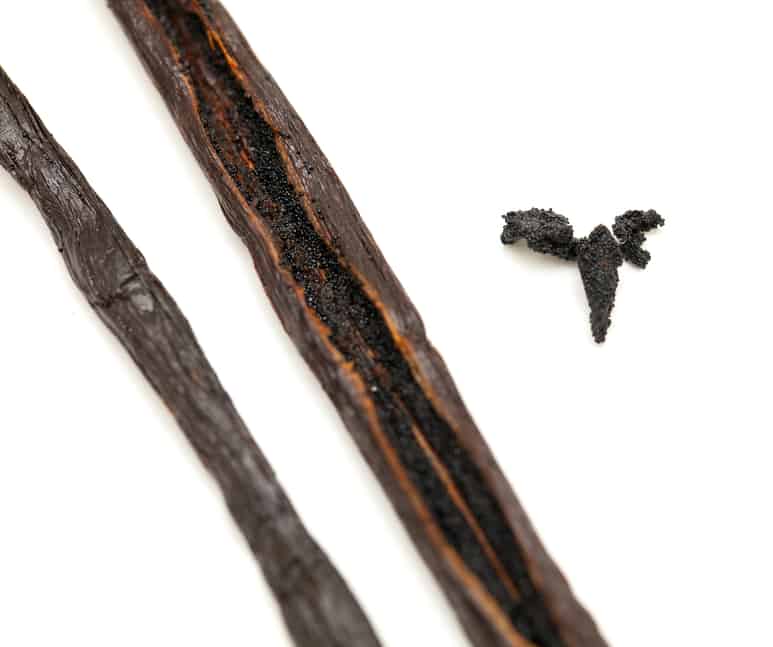 Here's how you make vanilla extract at home:
To make 2.5 bottles of extract you need:
16oz Plain Vodka (My brother's girlfriend used Ketel One)
8 vanilla beans
Time to infuse: 2 months
The Directions:
Split the vanilla beans in half lengthwise.
Place the vanilla beans in a jar and cover with alcohol, making sure they are completely submerged.
Cover the jar and give it a shake.
Infuse for at least one month (2 months is great for a stronger flavor) in a cool dark place, shaking it from time to time.
Strain the mixture through a cheesecloth when you are ready to pour it into bottles.
Enjoy! (And feel proud of yourself that you created your own vanilla extract!)
TAGS: diet / weight loss, snacks
10 responses to "How to Make Vanilla Extract at Home"