Hi Everyone! I have an awesome giveaway and recipe to share – check out this Glammed-Up Guacamole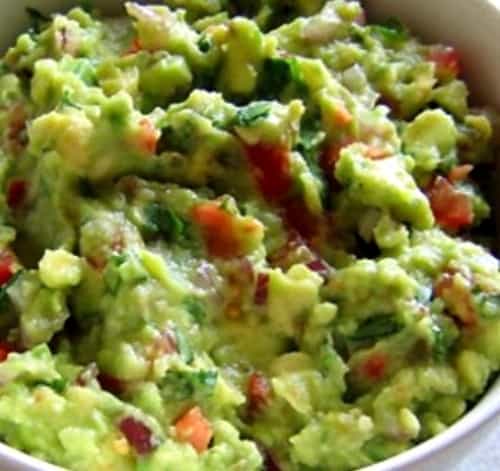 How good does that look? The recipe is coming later in this post so stay tuned. But first, I have to announce the winner of my last giveaway from Stonyfield Farms. This giveaway was HUGE – we had almost 100 entries!! Thank you all so much for entering – but of course there can be only one winner. Congratulations to… Christy!

Christy – just send me your mailing address at pickyeats@gmail.com and you should receive your Stonyfield & Bath/Body products soon 🙂
And now – on to this week's giveaway. A couple months ago, I was contacted by the folks at Vega to review their cookbook written by Peggy Kotsopoulos – their newest spokesperson. The book, Must Have Been Something I Ate discusses the connection between the food we eat and how it makes us feel. It also features awesome recipes and tips on how to live a more healthy and vibrant lifestyle.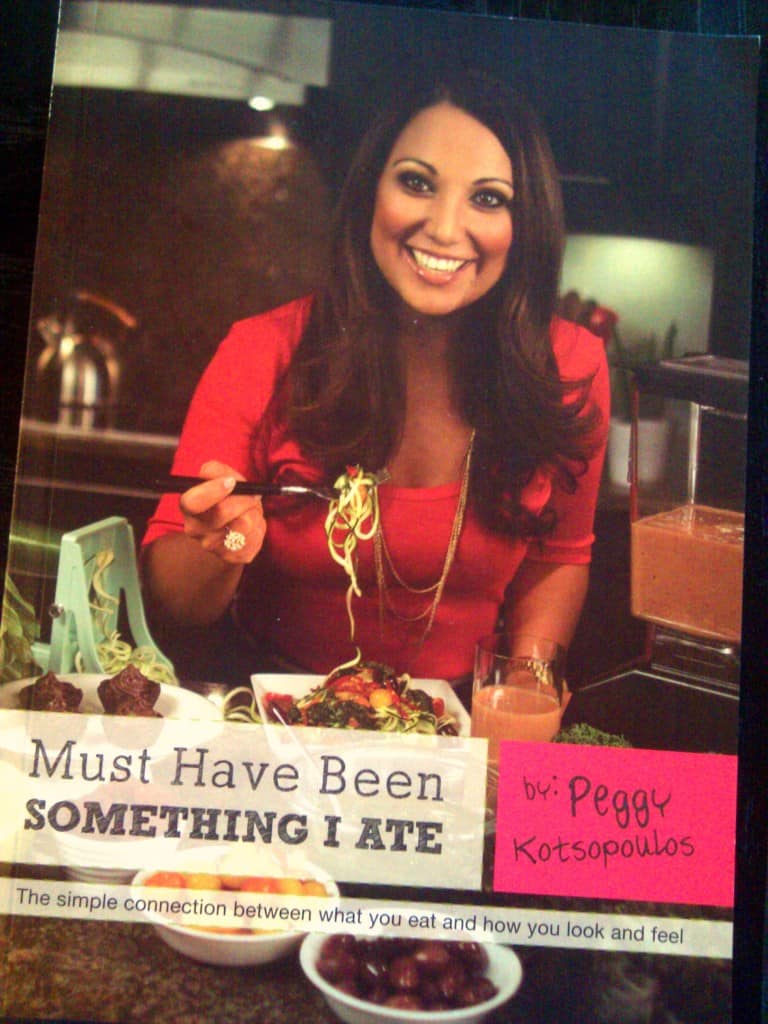 I really enjoyed reading this book – it's like a crash-course in nutrition (but is short and sweet – so not overwhelming for nutrition newbies) and features a bunch of healthy, flavorful vegetarian recipes that are really easy to make. And one lucky reader will win this book in today's giveaway!
I made the Glammed-Up Guac a couple weeks ago and I loved it. It put a nice twist on traditional guacamole and is rich in Vitamin E, healthy fats, and delicious spices.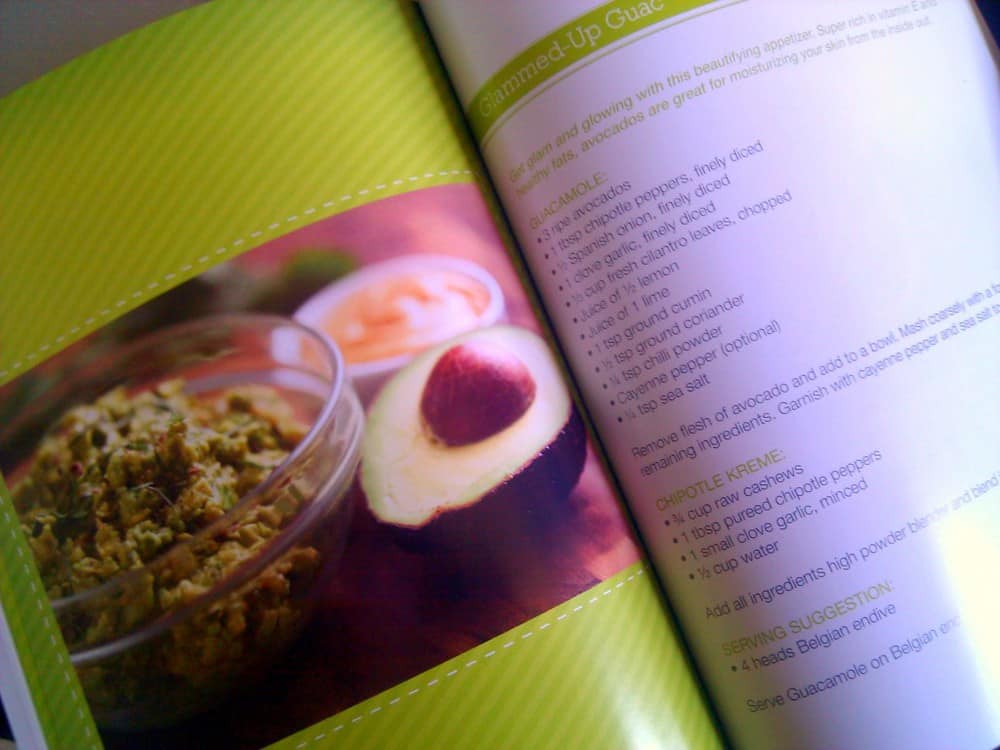 Glammed-Up Guac – Ingredients
3 ripe avocados
1 Tbsp chipotle peppers, finely diced
1/2 Spanish onion, finely diced
1/3 cup of fresh cilantro leaves, chopped
Juice of 1/2 a lemon
Juice of 1 lime
1 tsp ground cumin
1/2 tsp ground coriander
1/4 tsp chili powder
Cayenne pepper (optional)
1/4 tsp sea salt
Remove flesh of avocado and add to a bowl. Mash coarsely with a fork. Mix in remaining ingredients. Garnish with cayenne and sea salt to taste.
This is what the guac looked like before I completely mashed it up: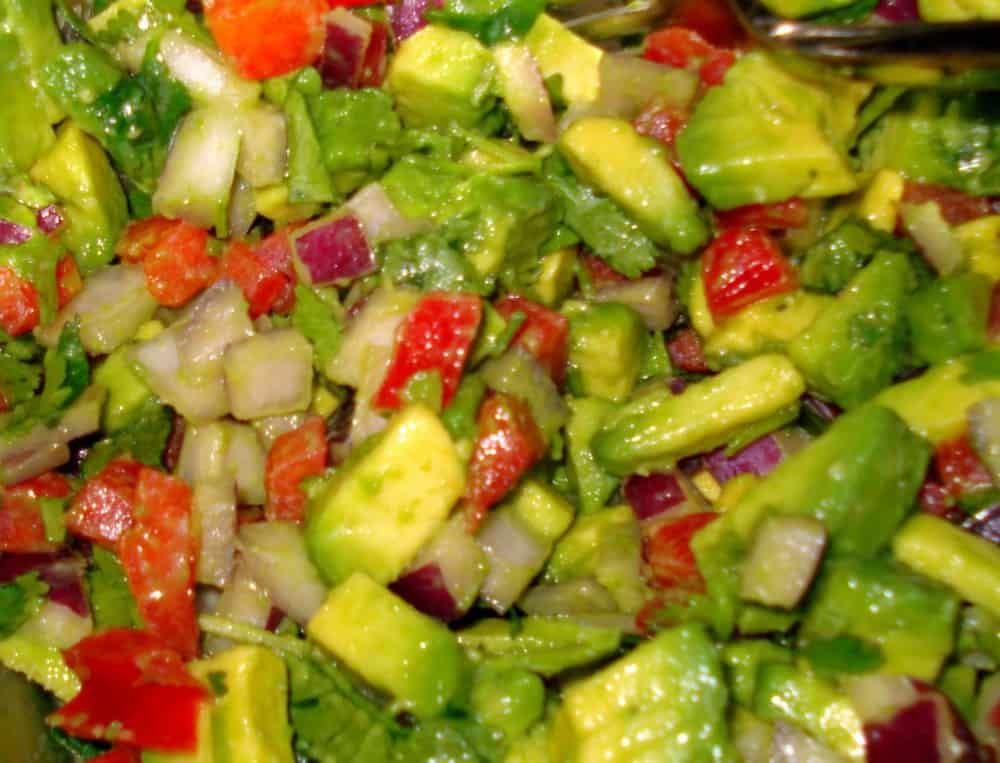 It tasted pretty good chunky too 🙂 I'm really excited to try the rest of the recipes in this book – they're all really healthy, creative and vegetarian! And now – here's your chance to win a copy of this book and try the recipes yourself:
a
To Enter: You can enter in one of three ways –
Follow me on Twitter (@pickyeaterblog)
Like The Picky Eater on Facebook
Leave a comment letting me know which option above you chose along with your favorite healthy recipe (feel free to leave a link to your recipe too!). If you already are a subscriber, follower, or like The Picky Eater on Facebook, just leave a comment indicating that along with your recipe – it will count as one entry.
This giveaway will be open until Thursday, August 11th at 11:59pm PST. I will be selecting the winner at random (via random.org) and will contact them via email. I'll be announcing the winner on Friday, August 12th. Be sure to enter today–this giveaway is amazing!
TAGS: appetizers, giveaway, mexican recipes, quick meals, snacks, vegan, vegetarian
35 responses to "Glammed-Up Guac and Vega Cookbook Giveaway!"