Five Different Veggie Burger Recipes!
This post may contain affiliate links. Please read my disclosure.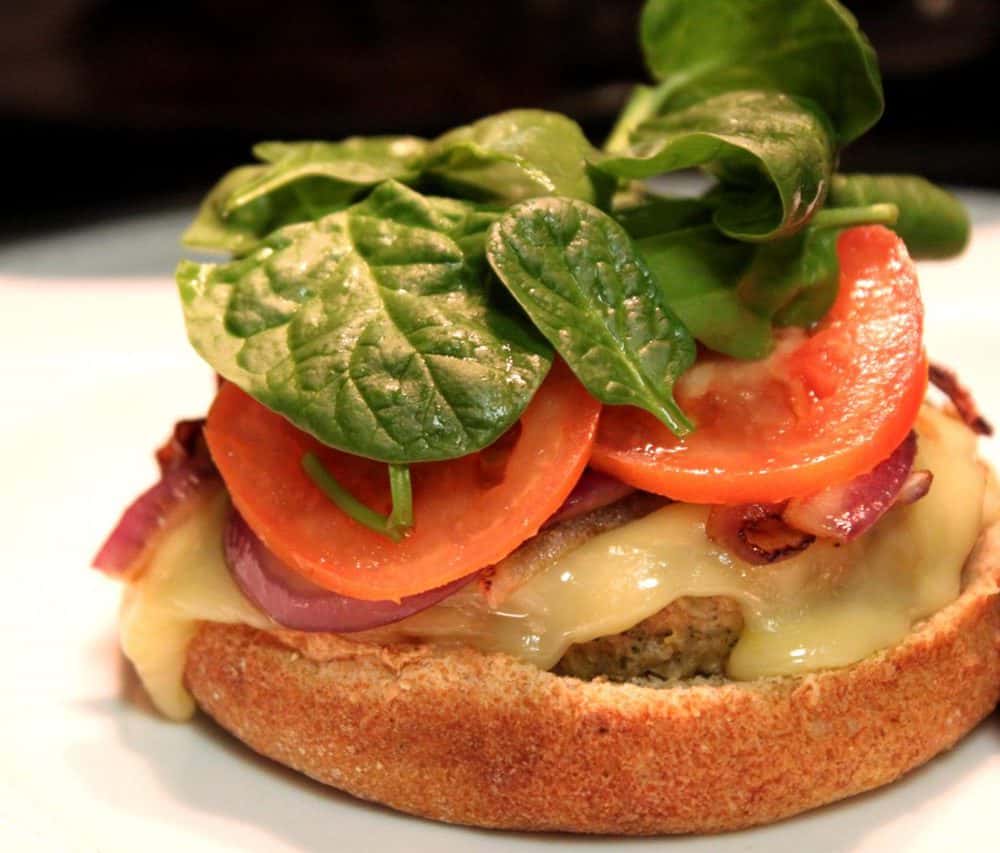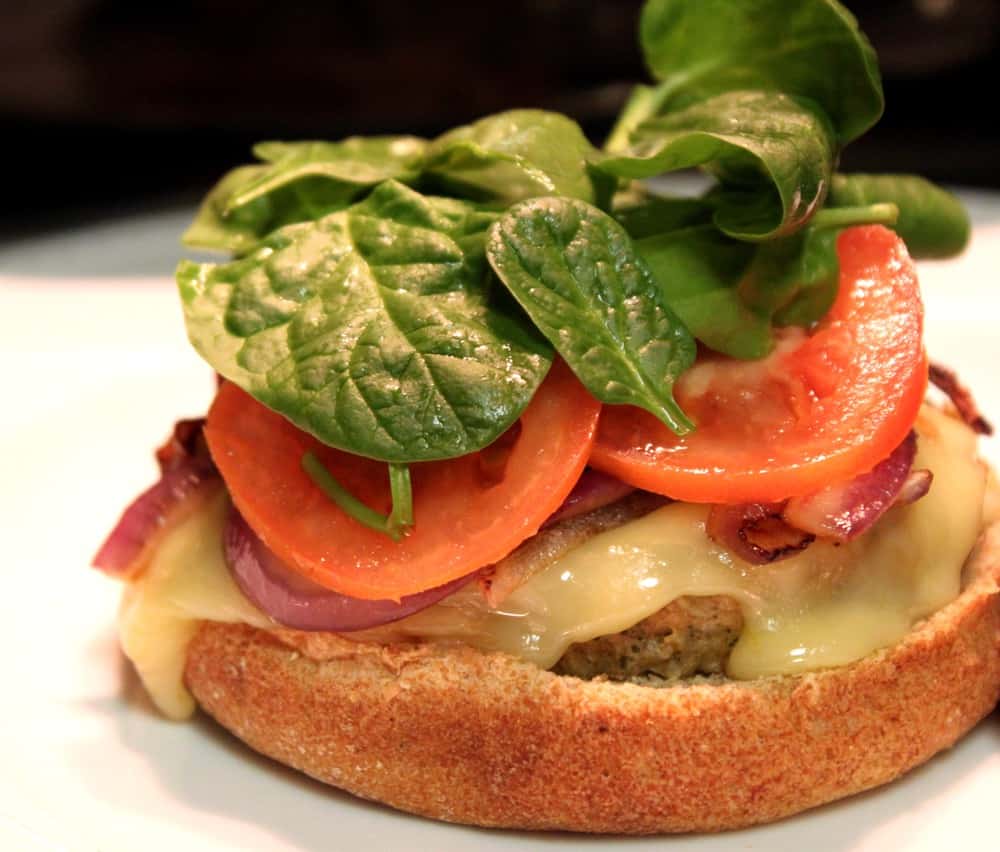 One of my favorite cooking experiments is to take a pretty simple/standard (boring) base, and dress it up with a variety of ingredients to make it feel fancy, gourmet and restaurant-quality! Veggie burgers are one of the easiest things to "dress up" because there are so many different things you can do with them. They also make a super quick and easy weeknight meal!
Note: I originally posted this in 2011 (when I first started my blog), and at that time I used Gardenburgers for our veggie patties. Since then, I've become a lot more knowledgable about ingredients in products and we no longer use Gardenburgers because they contain "yeast extract." Yeast extract contains glutamates, which are forms of an amino acid that are found naturally in many foods. They're sometimes extracted and used as additives to prepared food, which is known as MSG. MSG is added to foods to make them addictive, and make you want to keep eating them — it has also been linked to headaches, digestive issues, etc. When I see "yeast extract" on a food product, I tend to avoid it for these reasons. So now, our go-to veggie burgers are from Amy's and Dr. Prager's:
Amy's: 
Dr. Prager's:
When I originally posted this, I made two of the five versions I'm going to outline in this post – but while I was re-posting this I came up with three more ideas I thought I'd share with all of you!
Ingredients I used for my two versions (three additional versions at the bottom of this post)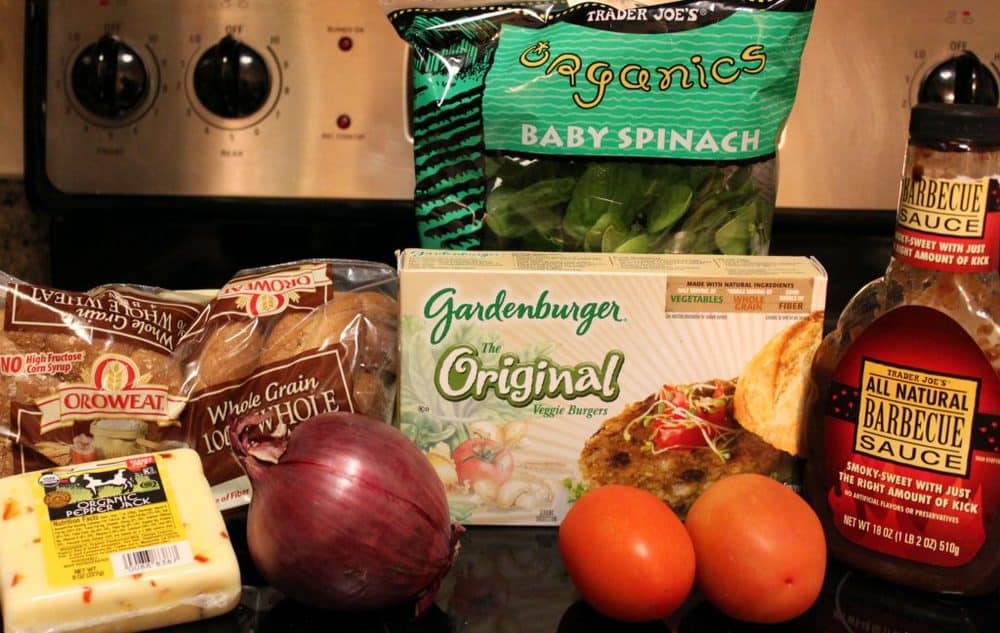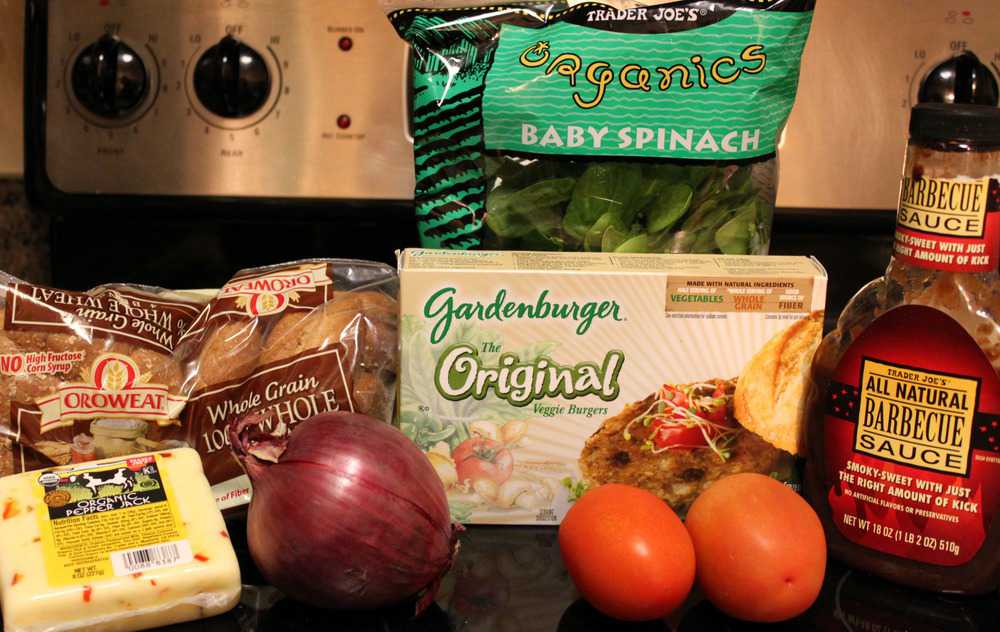 Burger #1: The Sports Bar Burger: This is the burger I made for my husband.
Ingredients you'll need: Sprouted Wheat Burger Buns, veggie burger patties (don't use Gardenburger – the photos are from the old post!), grilled red onions, jack cheese (or pepperjack is ok too), Barbecue Sauce, Sliced Tomatoes, Baby Spinach or Romaine lettuce (optional)
Grill the burgers over medium heat with some cooking spray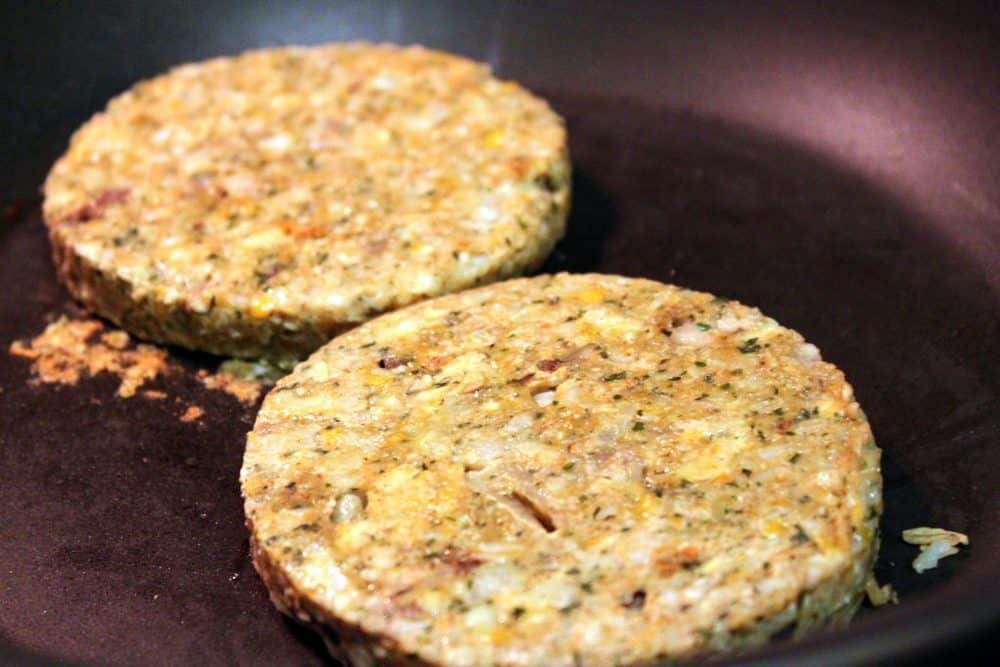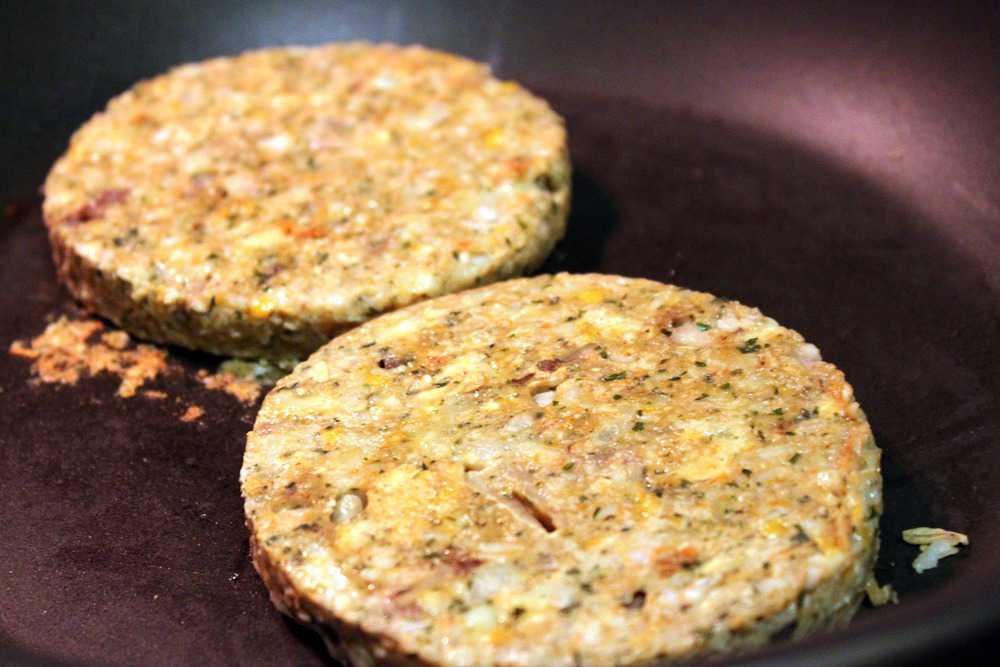 While the burgers are cooking, grill the sliced red onions on medium to medium-low heat with 1 tsp EVOO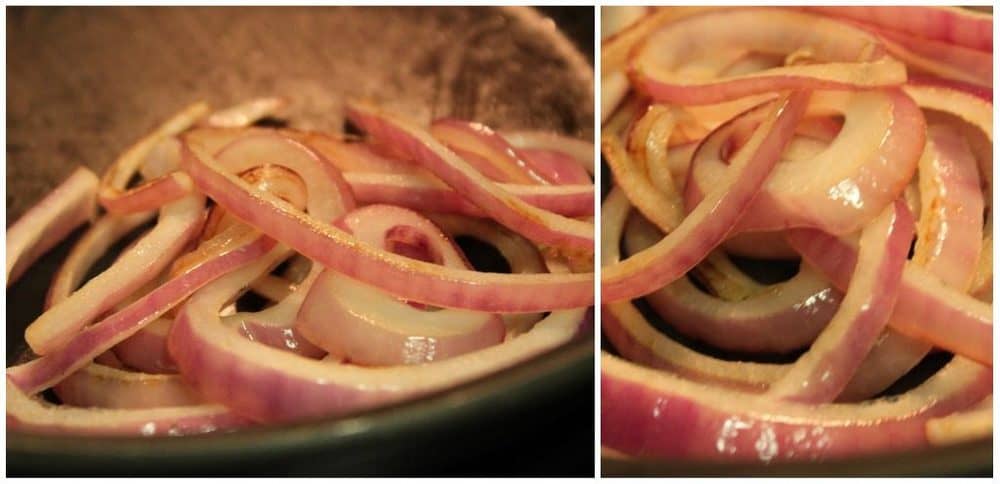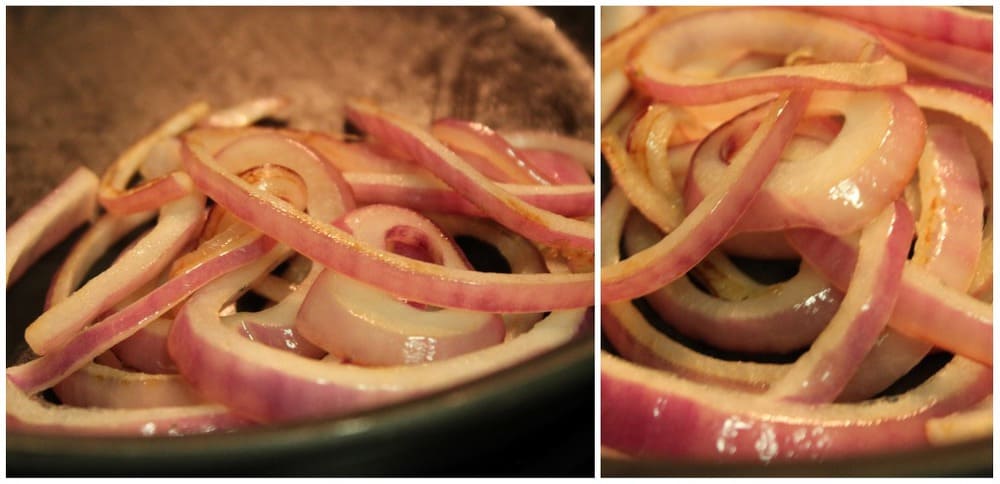 Once the patties are done, melt the jack cheese over the patty and the bottom burger bun in the toaster oven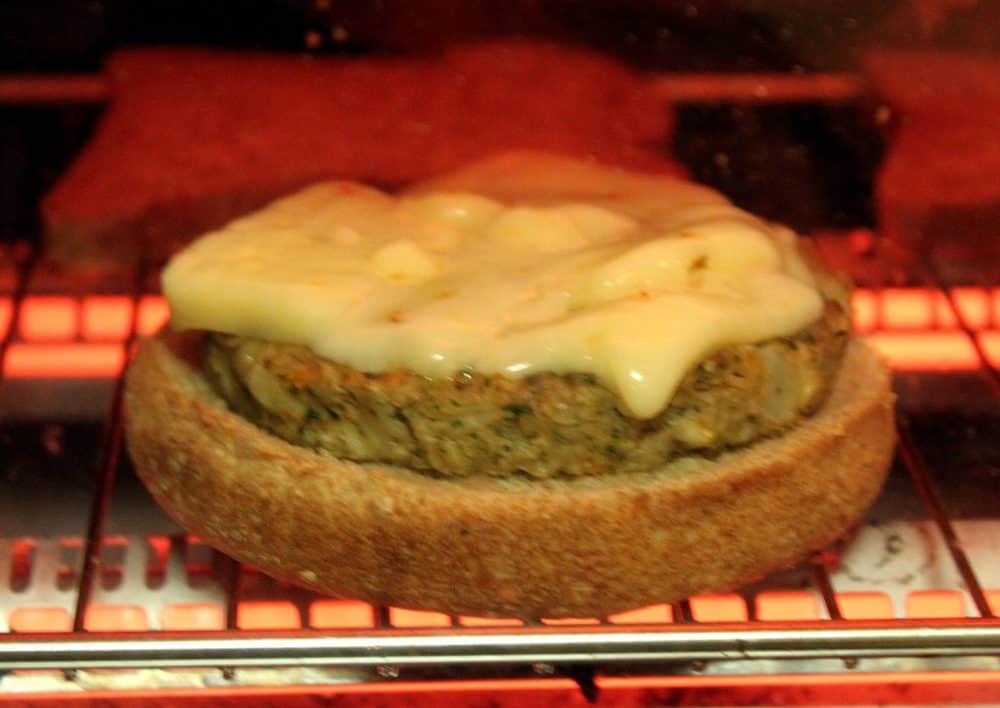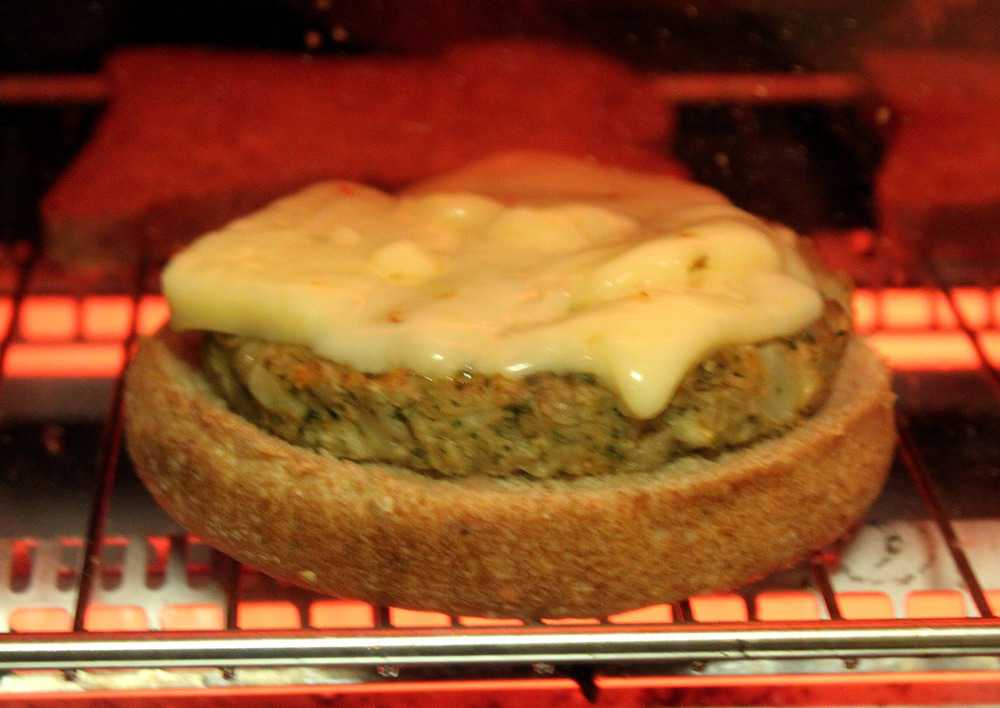 Once the cheese is melted, pull the burger out of the oven and top with grilled onions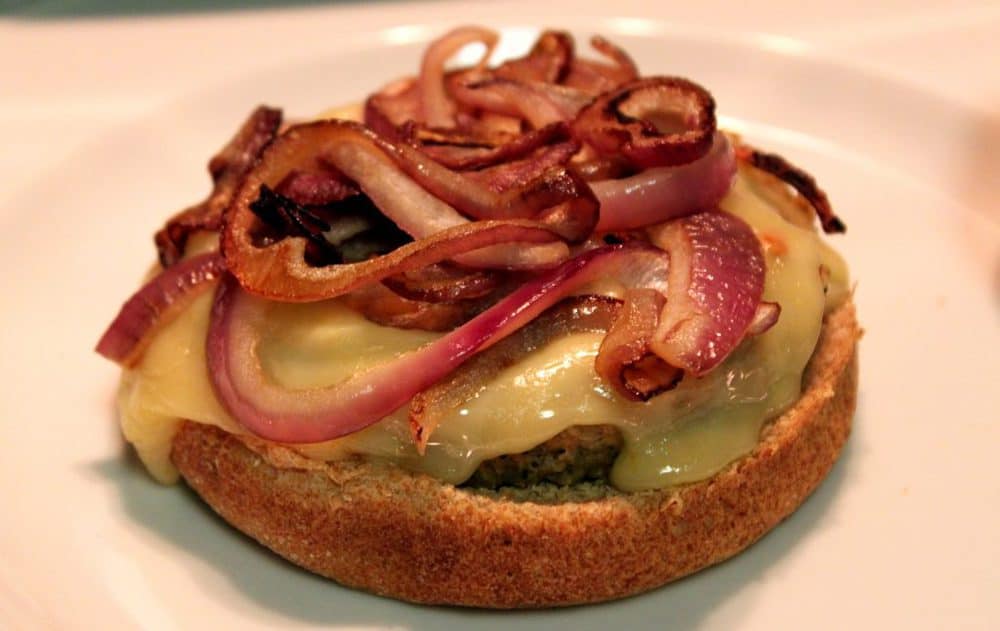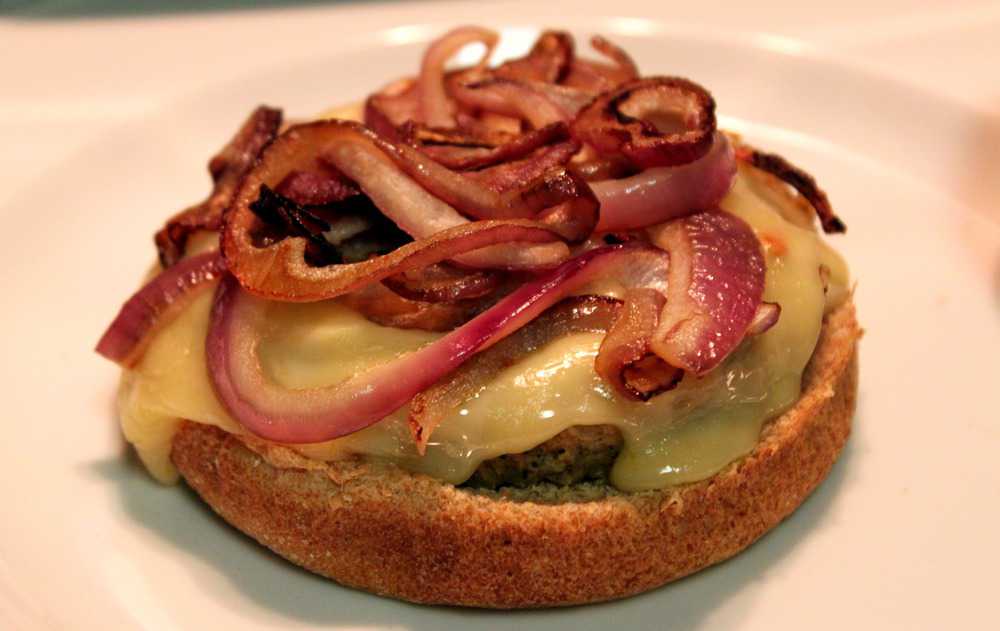 Then top with sliced tomatoes and baby spinach or lettuce (the spinach/lettuce is optional)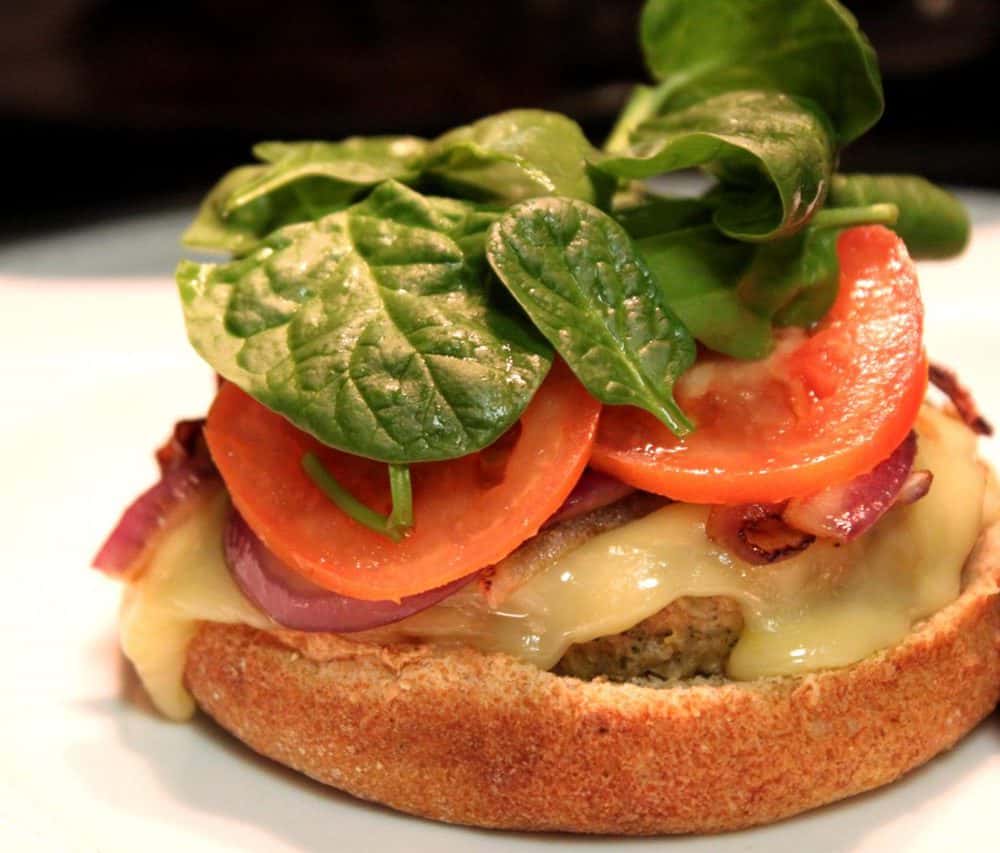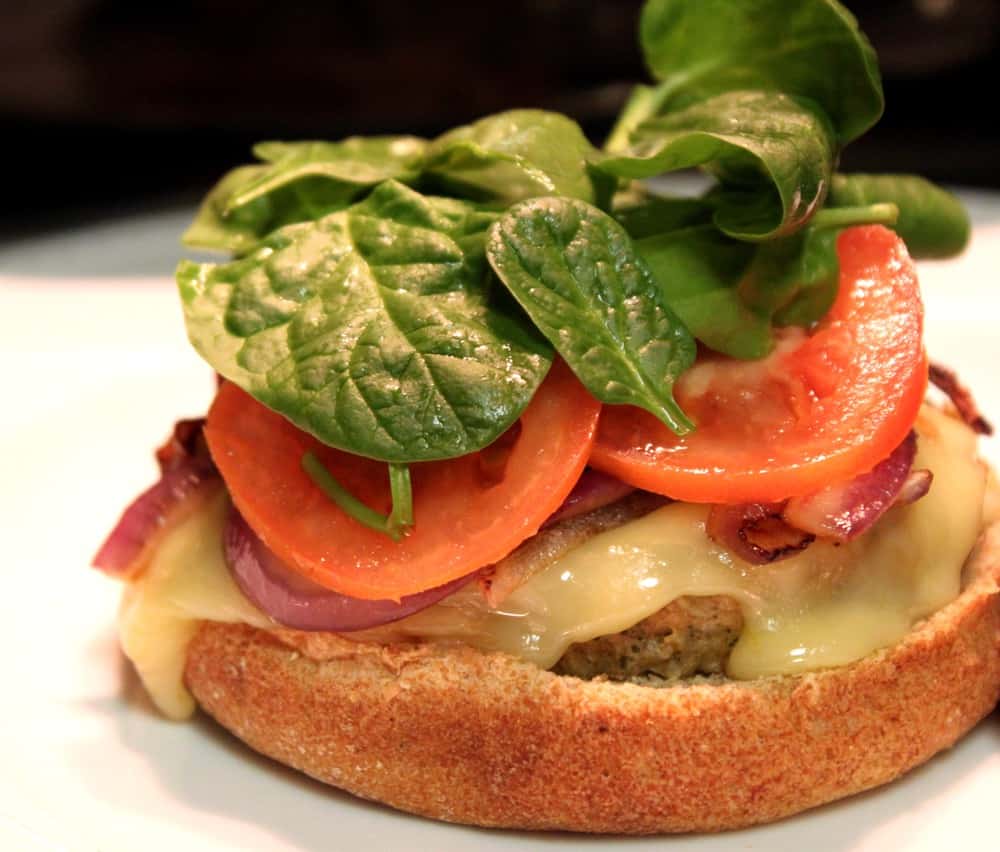 Spread 1-2 Tbsp of the BBQ Sauce on the other half of the bun, and finish your veggie burger. Enjoy!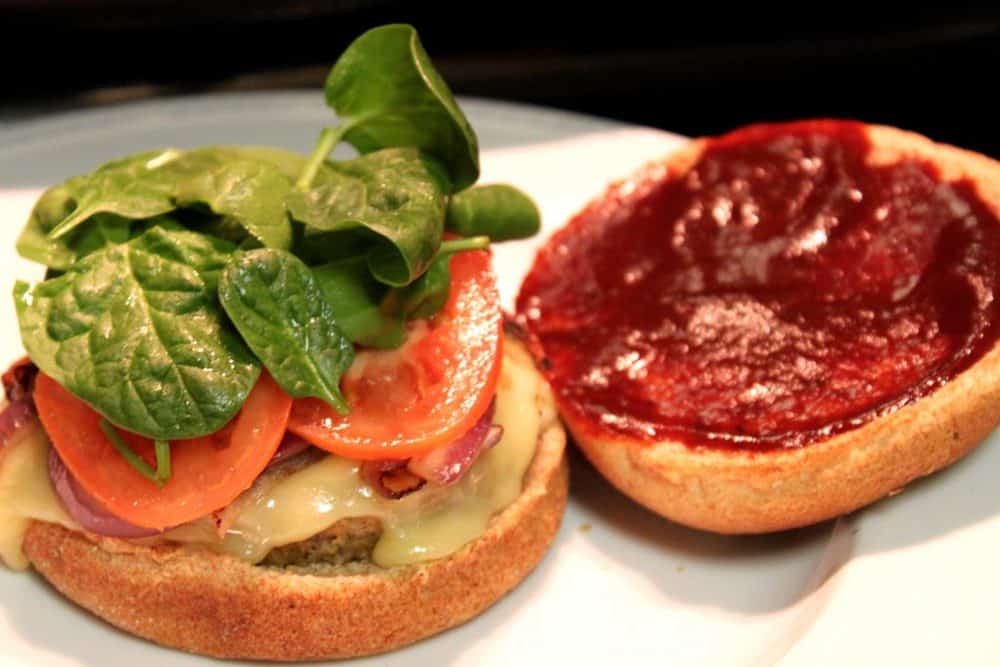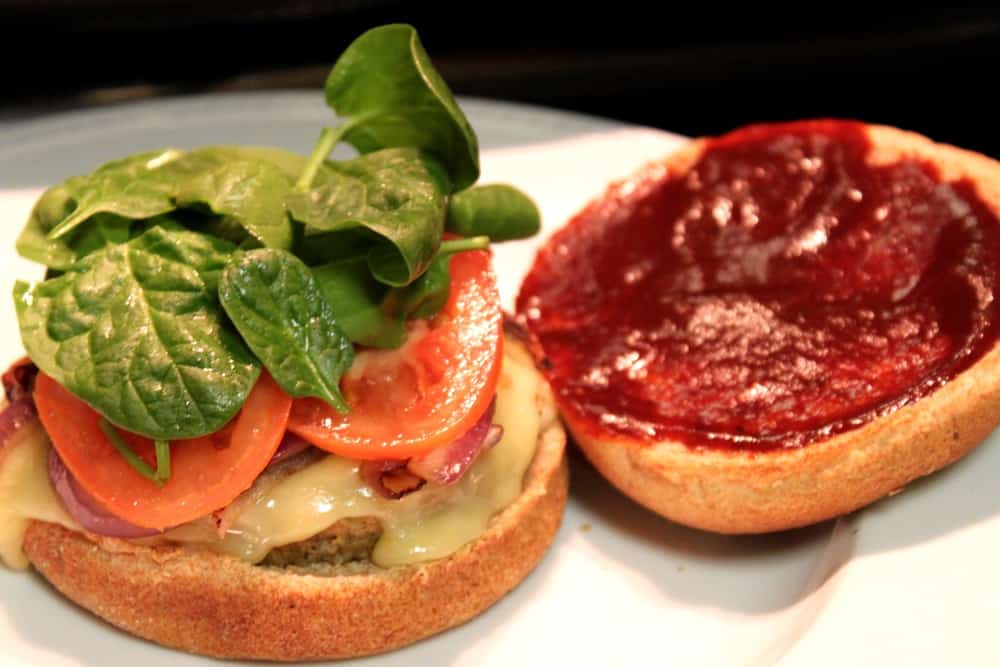 Now, onto Burger #2: The Spa Burger: This is the burger I made for myself 🙂
Ingredients you'll need: Sprouted wheat bread or sprouted wheat burger buns, veggie burger patty, 1 slice of cheese (mild cheddar or pepperjack), Sliced red onions, Sliced tomatoes, Baby spinach, Sprouts (I didn't have these but I think they would taste really good in the burger), Organic Ketchup (optional), Salt & Freshly ground black pepper
Directions are the same as above: Cook the patty according to the package directions – on the stove with cooking spray, Spread 1 wedge laughing cow cheese on on slice of the sprouted wheat bread/bun, top with burger patty, top with red onions, tomatoes, spinach, sprouts, salt & pepper to taste. Serve with Ketchup if you like!
Here it is: the finished Spa Burger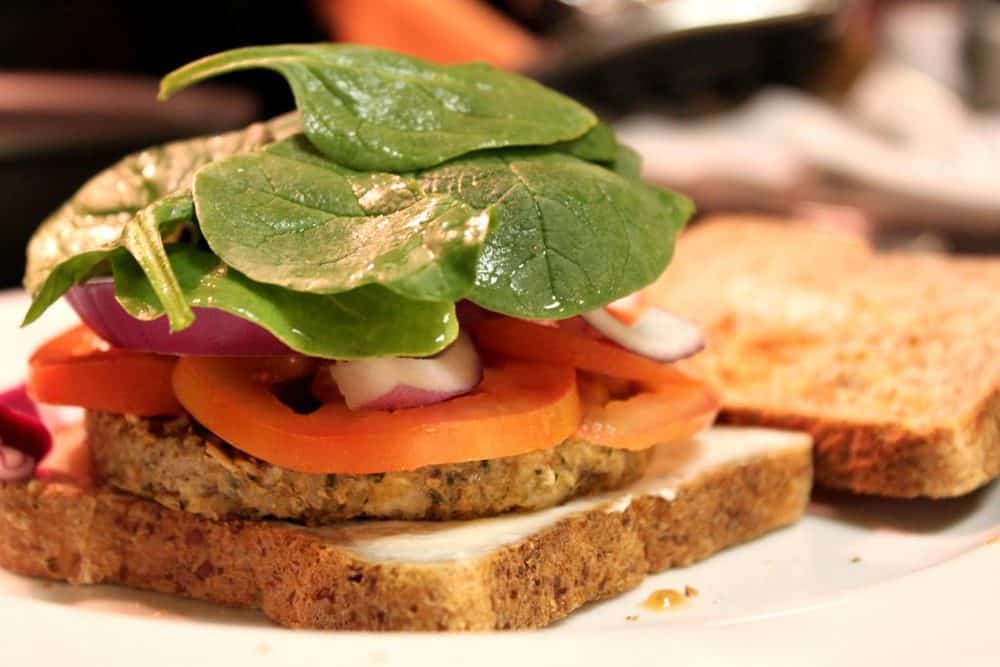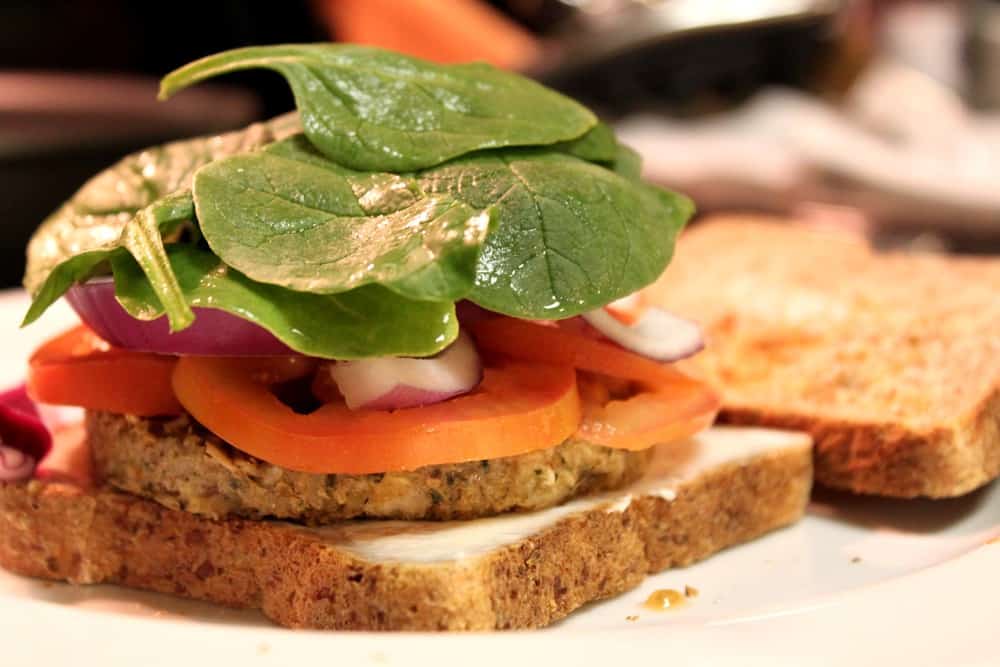 It was sooo tasty, light and delicious! My husband also loved his version – he said it tasted exactly like Barney's which was a HUGE compliment 🙂 Now – for the fun part. Three other veggie burger variations, with the same base (sprouted wheat buns, veggie burger patty)
Burger #3: The Fiesta Burger: You'll need — Sprouted wheat burger buns, veggie burger patty, guacamole or sliced avocado, pico de gallo, shredded jack or cheddar cheese, sliced red onions, baby spinach or romaine (shredded). Melt the cheese on the patty while you're cooking it and top with the rest of the ingredients.
Burger #4: The Mediterranean Burger: You'll need –Sprouted wheat burger buns (or you can even use whole wheat pita!), veggie burger patty , low fat or fat free feta cheese, roasted red peppers, cucumbers, sliced tomatoes, diced red onions, and hummus (or tahini). Spread the hummus on the burger buns, top with patty, feta and rest of the ingredients.
Burger #5: The Grilled Veggie Pesto Burger: You'll need — Sprouted wheat burger buns, veggie burger patty, 1-2 Tbsp Pesto, swiss cheese, grilled zucchini, grilled red onions, sauteed mushrooms, grilled peppers –You can basically use any combination of grilled veggies that you like. Spread the pesto on the buns, melt the swiss cheese over the patty, and top with grilled veggies.
I can't wait to try these versions next week – if it goes well we might make one night each week "burger night" as long as I can keep inventing different varieties! What's your favorite burger & toppings combination?
31 responses to "Five Different Veggie Burger Recipes!"