What's The Best Goat Milk Formula for Your Baby?
This post may contain affiliate links. Please read my disclosure.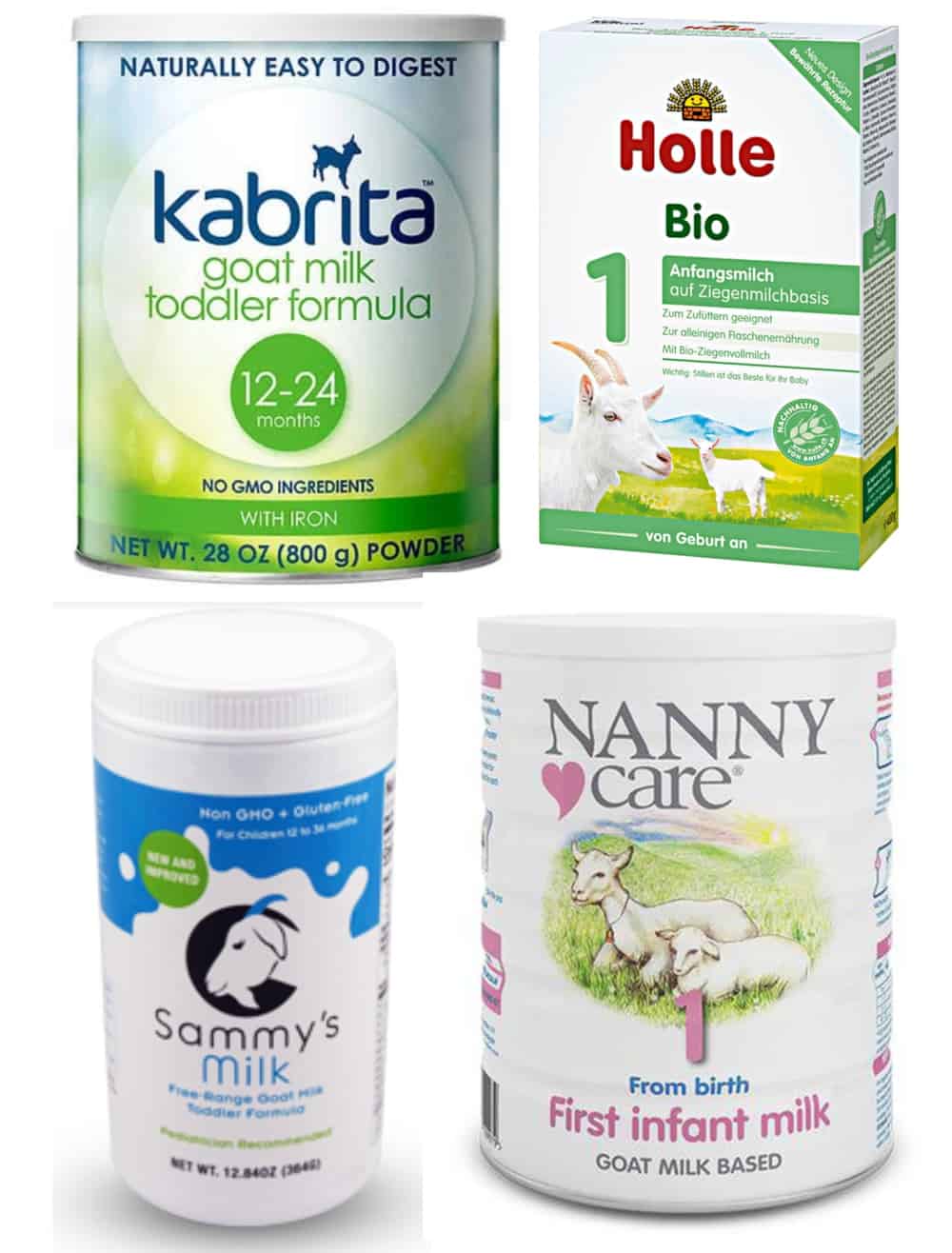 So many of you have come across my best organic baby formula post – and I'm so glad that post has been helpful to all of you!! One of the most common questions I get when it comes to baby formula is: What about goat milk formula? Is it better than cow's milk formula? And which one is the best?
In general, goat milk formula can be a good option for babies – especially for babies who just aren't tolerating cow's milk formula well. For more details on what the pros & cons are of goat milk vs. cow milk formula, check out this post!
Now, as for which one is the best? There aren't as many goat milk formula options as there are cow's milk — here are the ones I've found: Kabrita USA, Holle Goat, NannyCare, and Sammy's Milk. Out of these, Kabrita USA is absolutely, by far, the best Goat Milk Baby Formula on the market today.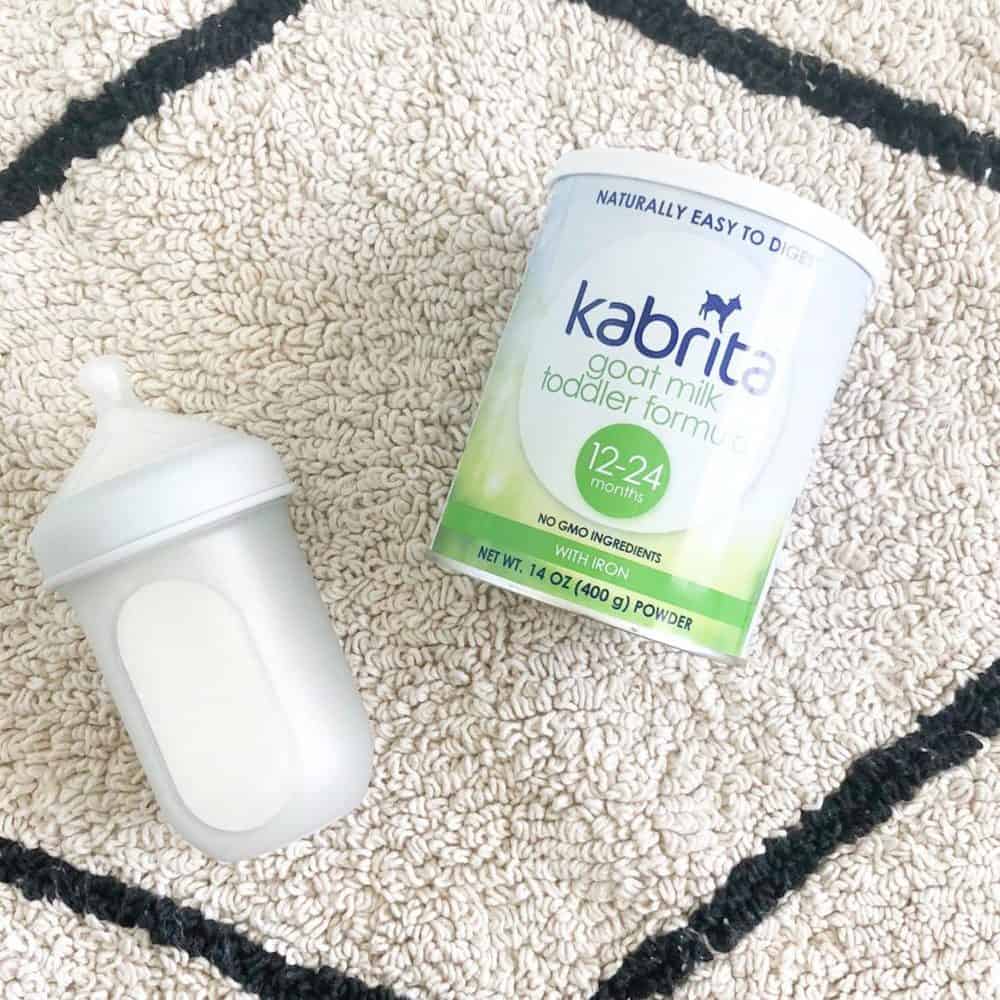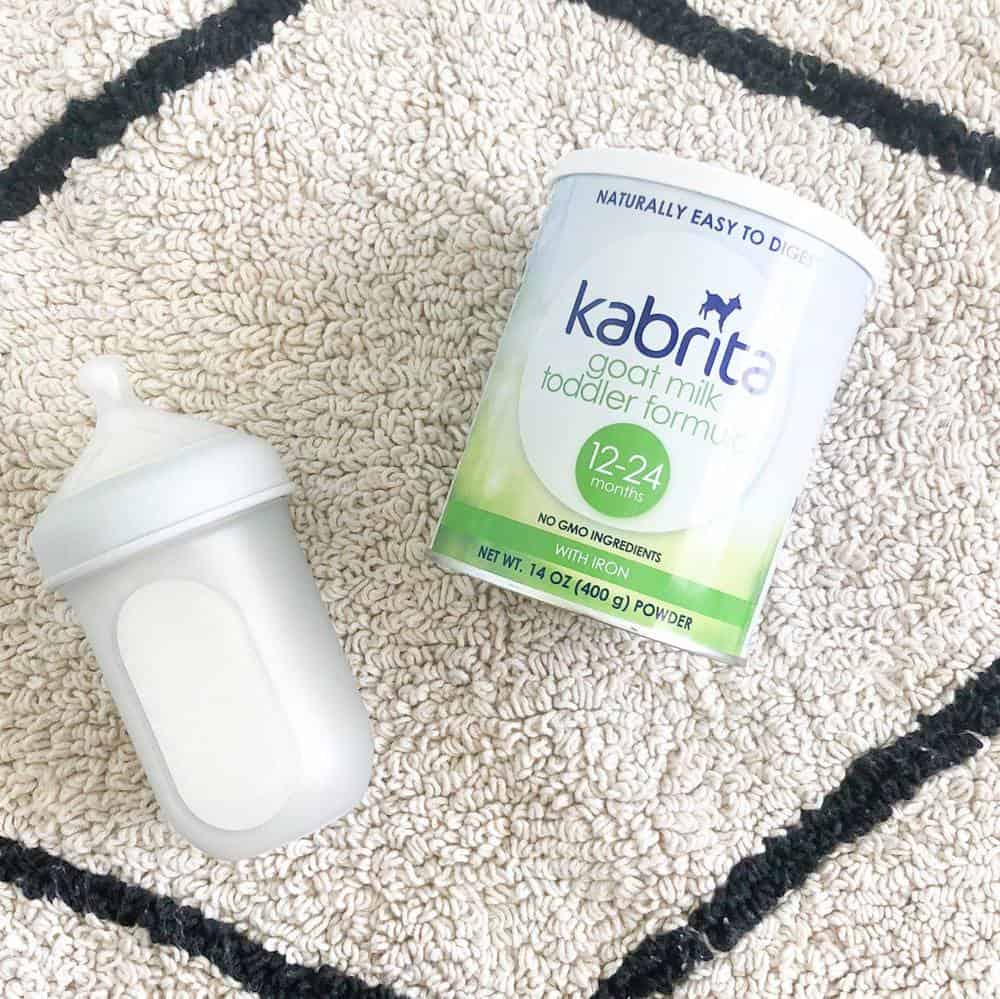 If I was going to give my own child a goat milk baby formula, I would choose Kabrita USA (not to be confused with Kabrita.com!) Kabrita is unique because it contains the beneficial type of palm oil (more info on that here), it's certified glyphosate-free, it adds whey protein to model the whey-casein ratio of breast milk, it adds lactose to model the carbohydrates in breastmilk (vs. maltodextrin which lower quality formulas use), it has no glucose syrup solids added, and it has DHA/ARA added.
Kabrita is offering 10% off all orders with the coupon code GENTLEKABRITA.
Here are more details on what to look for in a goat's milk formula – and Kabrita meets all of these guidelines!
#1: Ideally organic, or at least non-GMO/Free-range. If the milk is imported from the EU or NZ that's even better, because you end up with higher standards for the treatment of animals and the processing of milk. Note: Holle Goat is the only formula that's officially organic.
#2: A formula that simulates breast milk with their whey/casein ratio: to avoid digestion issues, constipation, gas, discomfort in babies! This can be accomplished by: a whey/casein ratio similar to breastmilk. Since breast milk contains more whey than casein – and goat milk contains much more casein than whey – it's crucial that formula adds goat whey protein.
#3: Addition of lactose, to simulate breastmilk. Breast milk contains more than one and a half times the amount of lactose as goat milk. So, it's essential that goat milk formula adds carbohydrate to meet babies' needs.
#4: No synthetic ingredients like taurine, L-Carnitine, etc.
#5: No maltodextrin or syrup solids used. 
#6: DHA/ARA and Prebiotics added, and the right composition of fatty acids (this just saves you the time/energy to supplement yourself!) Since 20-25% of the fat in breast milk is palmitic acid, most of which exists in a specific structure, it's important that the fat in goat milk formula simulate this structure. (Note: Kabrita is the only goat milk formula that uses a fat blend with beta palmitate. This blend is designed to simulate the fat found in breast milk. Kabrita does use hexane to extract their DHA/ARA, but assures me that there is no hexane present in their final product.)
So how do the other formulas measure up? The chart below outlines the 4 goat milk formulas on the market today, ranked from best to least-desirable! As I mentioned, I would choose Kabrita USA, but if you wanted to purchase one of the other options, here are my recommended retailers for each – and a couple reasons why they are ranked second, third or fourth!
Nanny Care: BabyKindMarket. No Non-GMO/Organic certifications, but their milk is sourced from New Zealand which has higher standards than the US. No soy based ingredients, maltodextrin, and only two of the synthetic ingredients that I recommend avoiding. They are ranked lower than Kabrita because they don't have a whey-casein ratio as close to breastmilk as Kabrita, they don't have DHA or prebiotics added, and they have two synthetic ingredients added!
Holle Goat: Huggable, OrganicBabyFood. This is the only officially organic formula! Why it's ranked 3rd even though it's organic: it doesn't have a whey-casein ratio similar to breastmilk, and I have heard it can constipate babies more than Kabrita or NannyCare. It also uses maltodextrin and palm oil, which I don't like. And it has no DHA or prebiotics added.
Sammy's Milk: I think you can only purchase it through their website. Why it's tied with Holle for 3rd: They use molasses instead of lactose which I don't love – since that's just added sugar. They had a recall a while back, so I've been a little skeptical about it. But they are free range and Non GMO, they don't have palm oil or soy added, and they don't use hexane to extract their DHA. So it's kind of a toss up between whether you prefer organic or non-hexane extracted DHA + no palm oil when you're comparing Sammy's Milk to Holle!
Best Goat Milk Formula Ranking: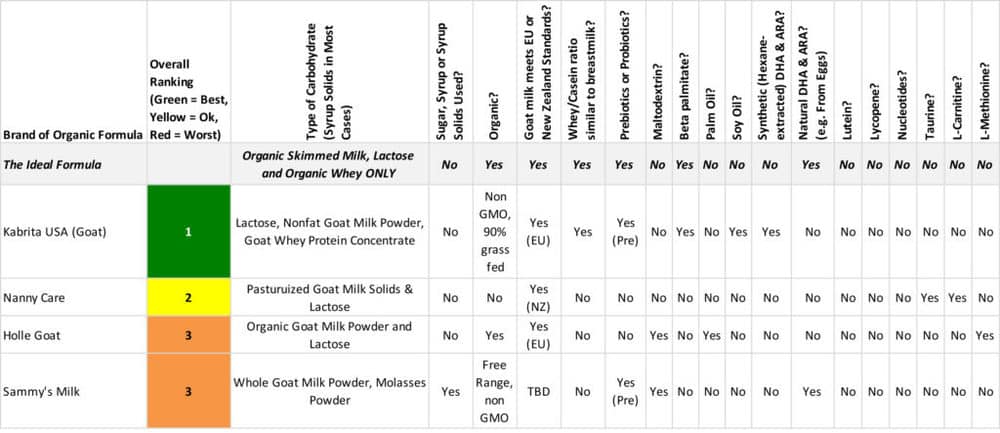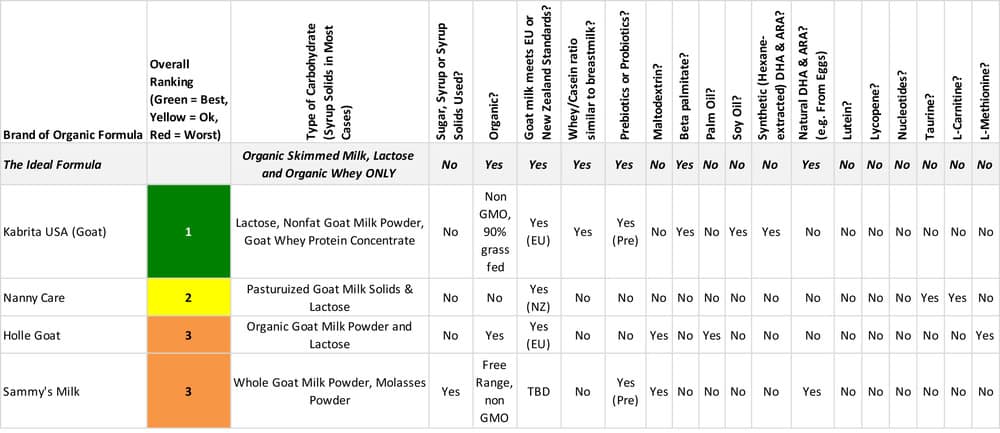 I hope this helps you navigate the world of goat milk formulas! If you have any questions at all, please leave a comment – I respond to every single one! 🙂
22 responses to "What's The Best Goat Milk Formula for Your Baby?"