20 Minute Black Bean Soup
This post may contain affiliate links. As an Amazon Associate, I earn from qualifying purchases. Please read my disclosure.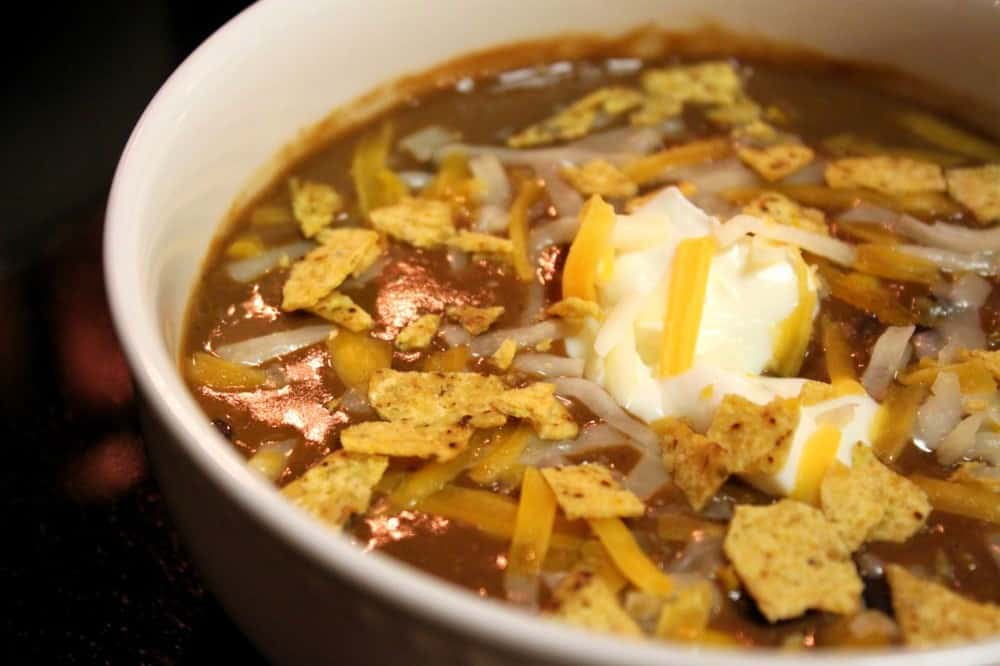 There has been quite a theme of soup posts this week – from my butternut squash soup to my "food I like to eat when I'm sick" post (which obviously had a nice section on soups. So I thought it would only be fitting to round out my soups post trio with this amazingly easy, spicy, healthy black bean soup.
This was another "cook something easy when I'm sick" — an attempt at turning ordinary ingredients into something satisfying and delicious. And I would have to say that it was largely a success! I have to thank Trader Joe's for supplying almost 100% of the ingredients in this soup – without them I probably wouldn't have been able to pull it together so quickly. I think the only ingredient that wasn't from Trader Joe's was the Pace Picante Salsa – because they don't carry it and I love Pace.
Here Are The Ingredients:
The Soup: 2 tsp extra virgin olive oil, 3/4 box of Trader Joe's Latin Style Black Bean Soup (picture below), 1 can black beans rinsed & drained, frozen corn (about 1/2 cup), 1 red onion diced, 1 red or yellow bell pepper diced, cumin, garlic powder and cayenne to taste (these spices are essential to making this soup taste great!)
The Toppings: Salsa, Guacamole, Sour Cream, Crushed Corn Chips, Shredded Mexican Cheese blend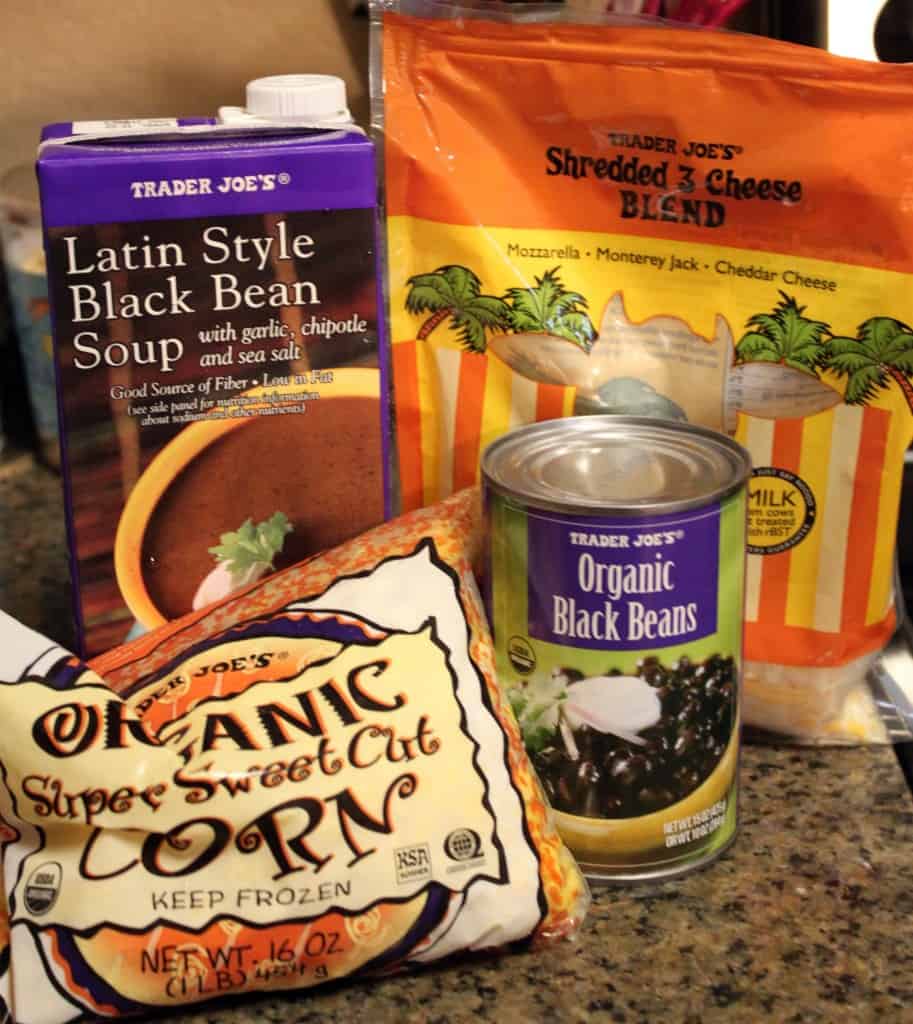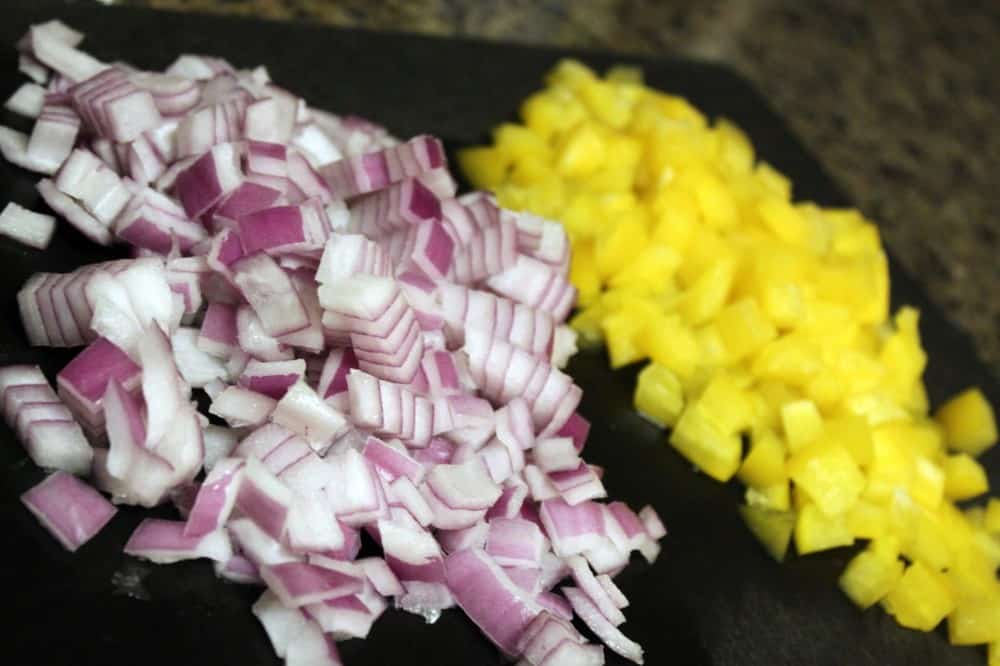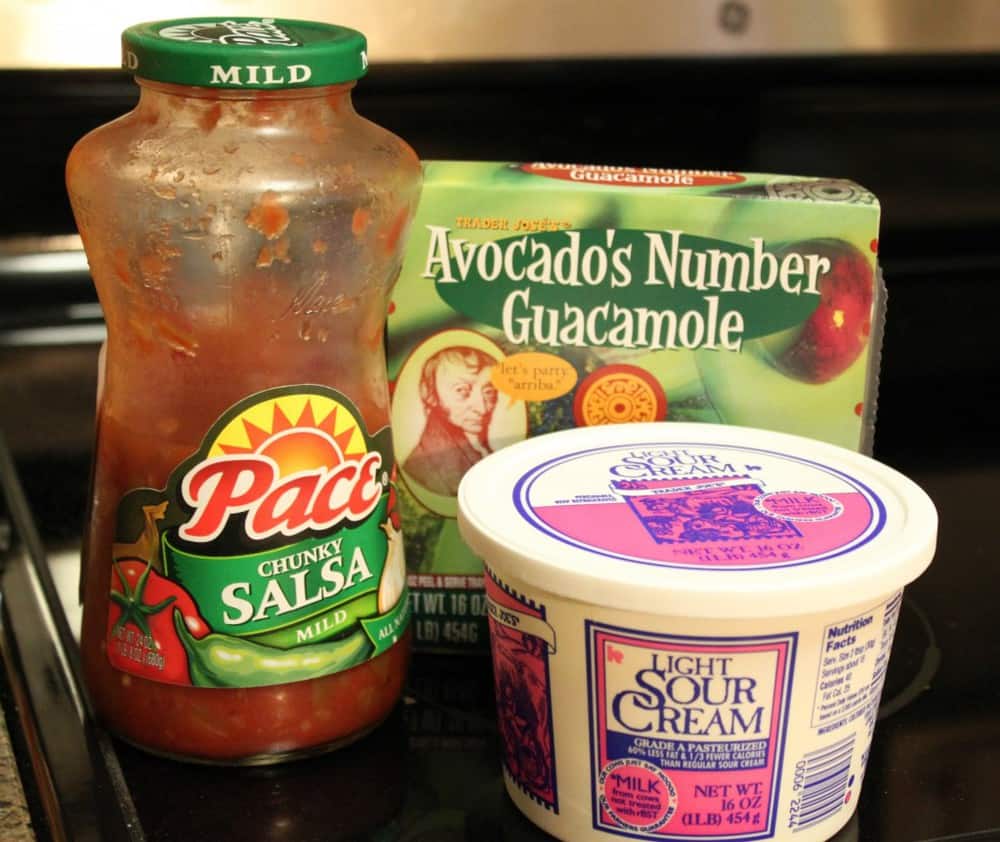 The Directions:
Step 1: Saute the bell pepper, onion, corn & black beans in the olive oil until cooked through (about 5-7 min).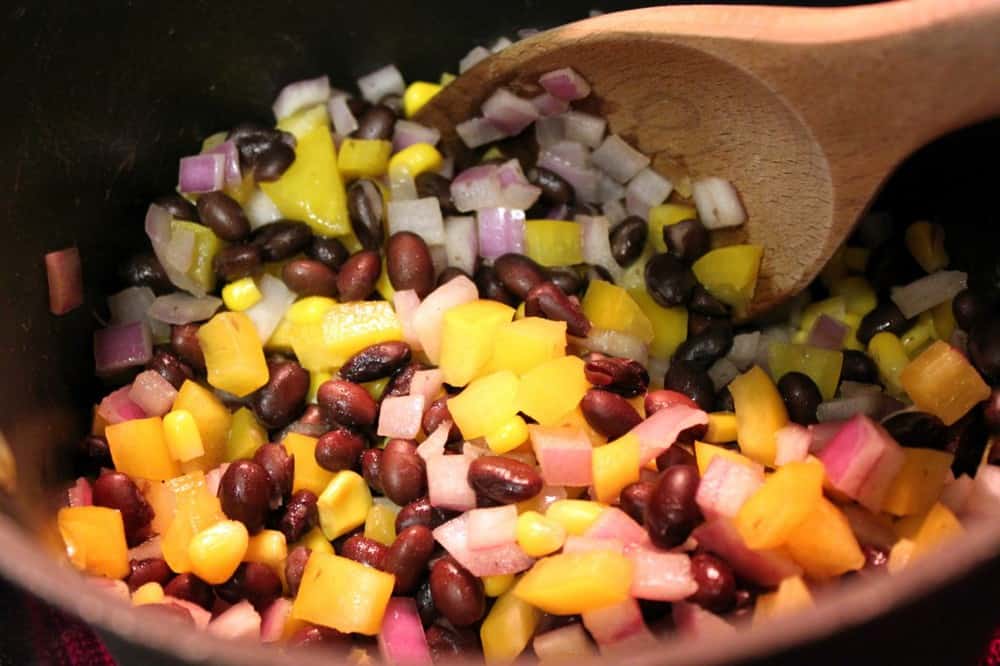 Step 2: Add in the Trader Joe's Latin Style Black Bean soup, and all of your spices to taste (I probably ended up with 1/2 tsp cumin, 1/2 tsp garlic powder and 1/8 tsp cayenne). Bring to a boil and then simmer for 5-10 min.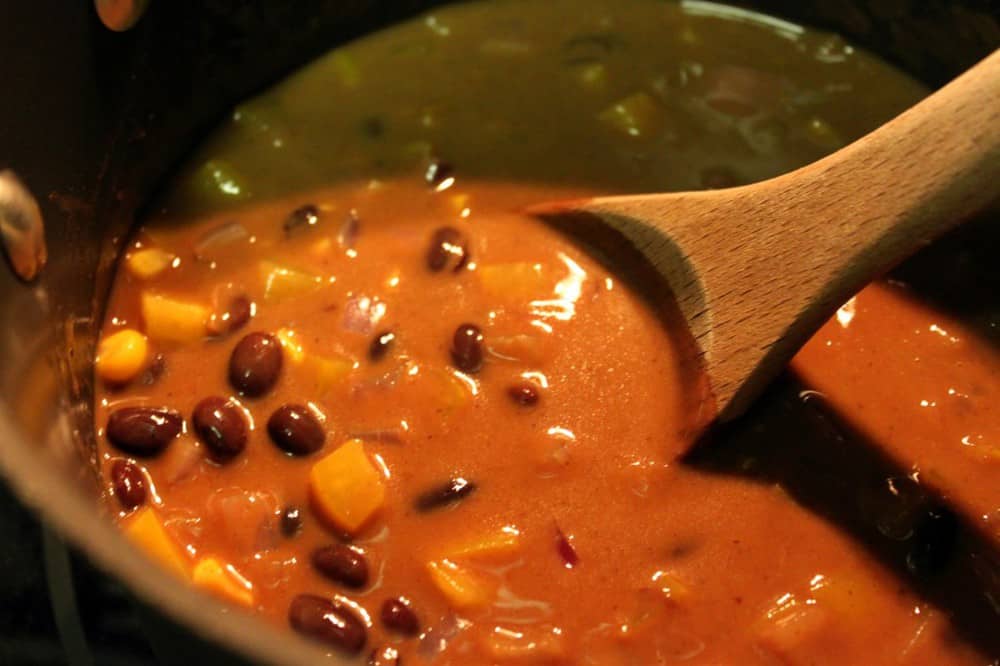 Step 3: Ladle soup into bowls once it's done cooking and fully heated through, top with your choice of ingredients! What I did: I stirred 1-2 Tbsp of salsa into the soup, then topped with sour cream, crushed corn chips and cheese.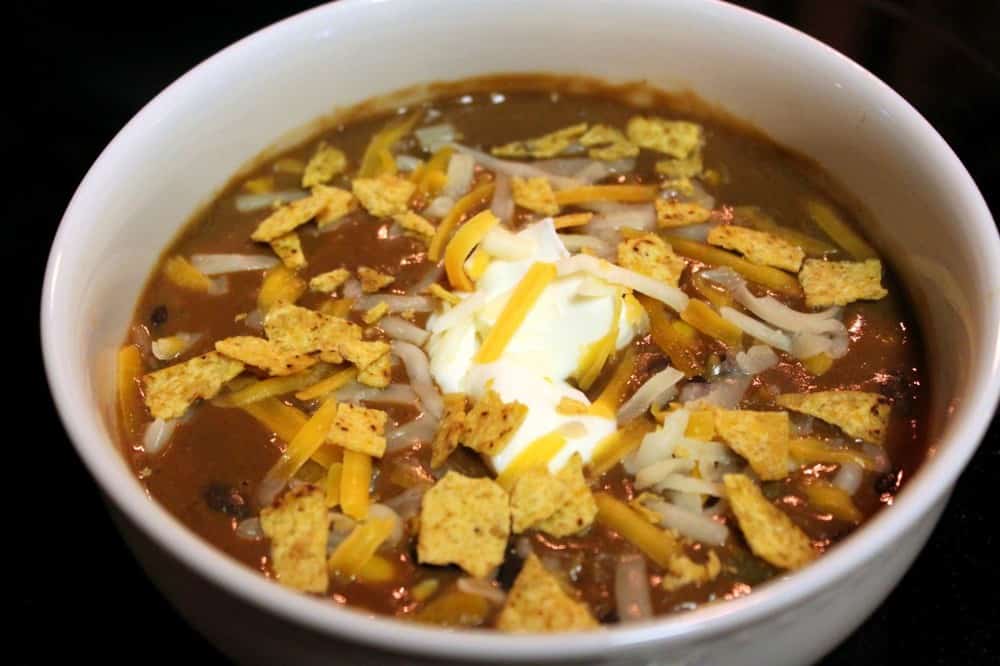 It was so warming and comforting, and the toppings were essential to spicing up this soup and making it fun to eat! This is a great one-pot meal that's nutritious, filling and perfect for a night when you don't have much time to cook. I'll definitely be making it again soon.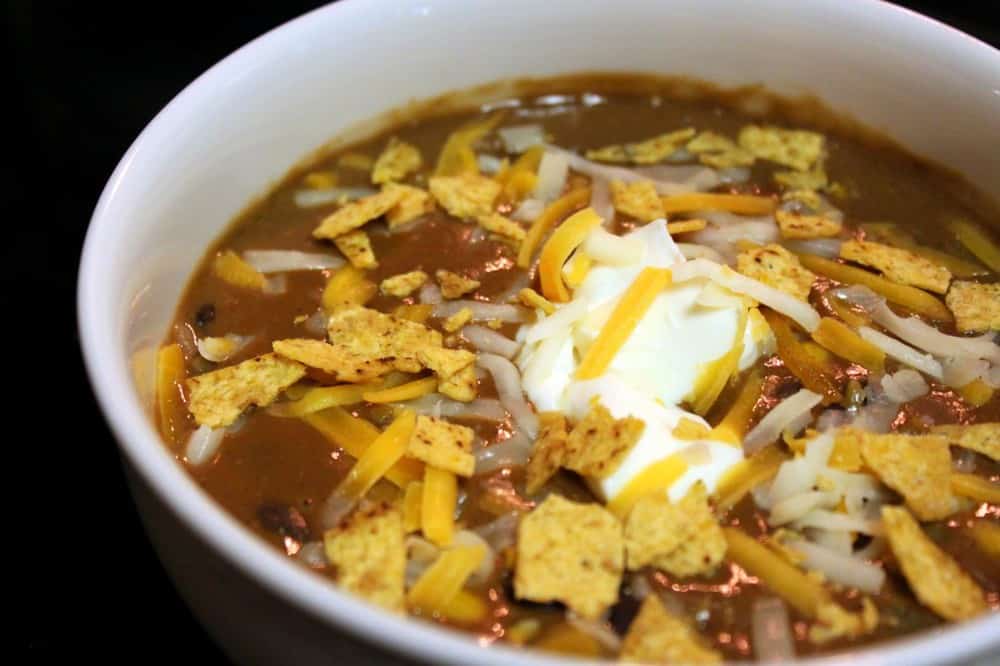 14 responses to "20 Minute Black Bean Soup"