Tasty Travels in New Zealand
This post may contain affiliate links. As an Amazon Associate, I earn from qualifying purchases. Please read my disclosure.
Hi Everyone! Last week, my husband and I got back from an amazing trip to New Zealand. For those of you who haven't been – it's one of the most beautiful countries in the world and has some of the coolest adventure activities I've ever done in my life! We also had some great meals on our vacation that I wanted to share with all of you, along with some fun snippets about our trip 🙂 So here are my recommendations for great foodie finds and vegetarian restaurants in New Zealand, along with a short recap of our trip!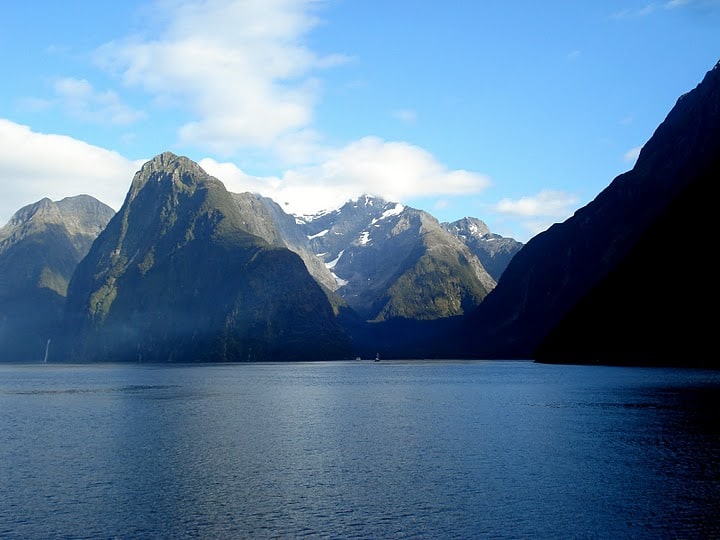 We started our trip on The Milford Track, which is a 4 day, ~35-40 mile hike (depending on if you do the extra hikes – which we did!) through the New Zealand rainforest, ending at Milford Sound (which is the picture above). Isn't it beautiful? There's two ways you can do it: independently or with a guided group. The big differences are that the independent hikers have to stay in REALLY barebones accommodations without hot showers or drying rooms for your clothes. Every now and then we'd run into an independent hiker along the path and they looked pretty miserable, so I think we made the right choice :). Either way you do it, they don't let more than 90 people on the track per day, which is pretty cool. Our group, 4 guides and about 30 people of all ages, was full of hilarious and interesting people – we used Ultimate Hikes – which I'd highly recommend. One of the greatest things about the guided hike, is that they give you 3 meals and 2 snacks a day (included!) And they accommodate vegetarians amazingly well – for all meals. Every morning, you'd get up and make your lunch for the day…


And when you arrived at the next lodge – after hiking 10-13 miles that day – you were greeted with yummy snacks like cheese and crackers! (above). It doesn't get much better than that 🙂 Dinner was always a feast…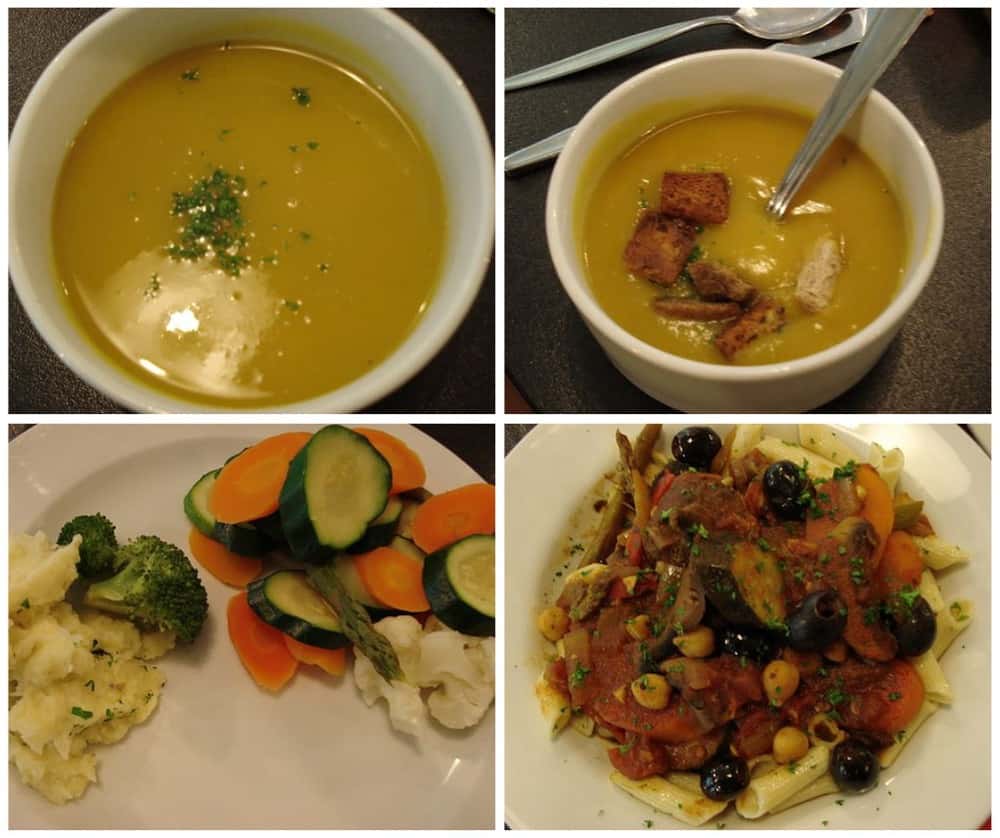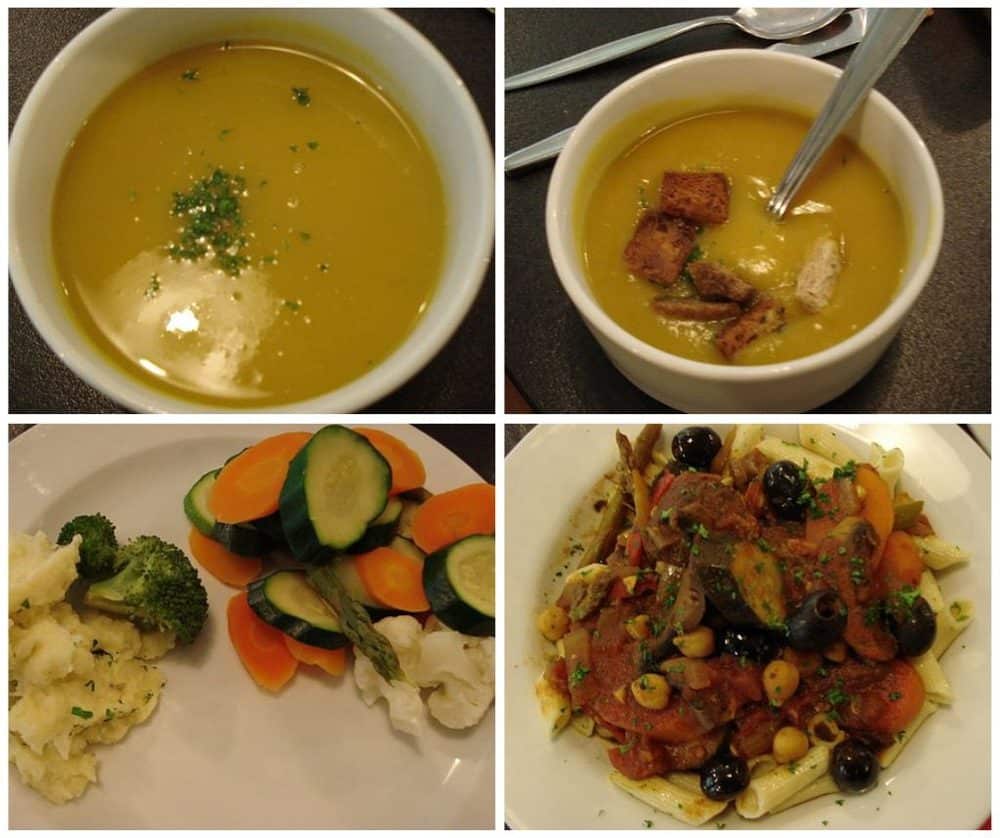 And freshly prepared! This is the dinner we had on one of the nights – freshly pureed squash soup, pasta with veggies and chickpeas, and sauteed veggies with mashed potatoes. Yum! Dessert was always super gourmet and an adventure too!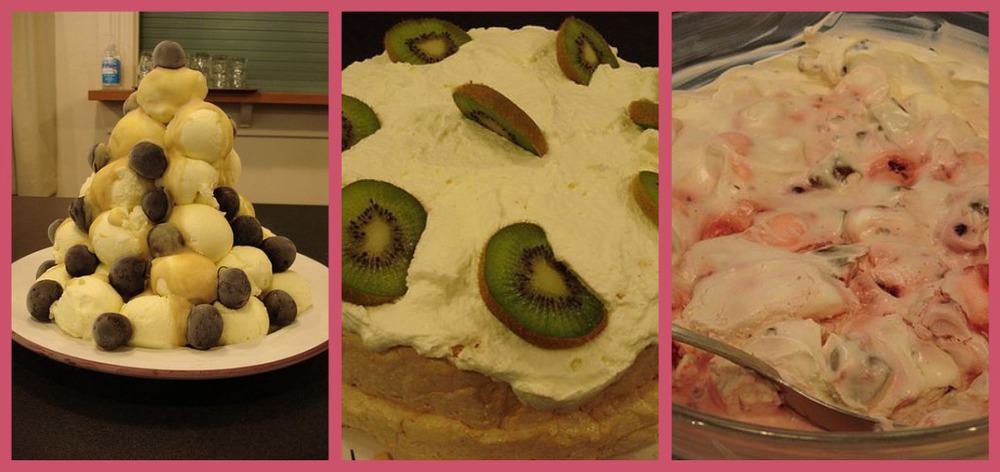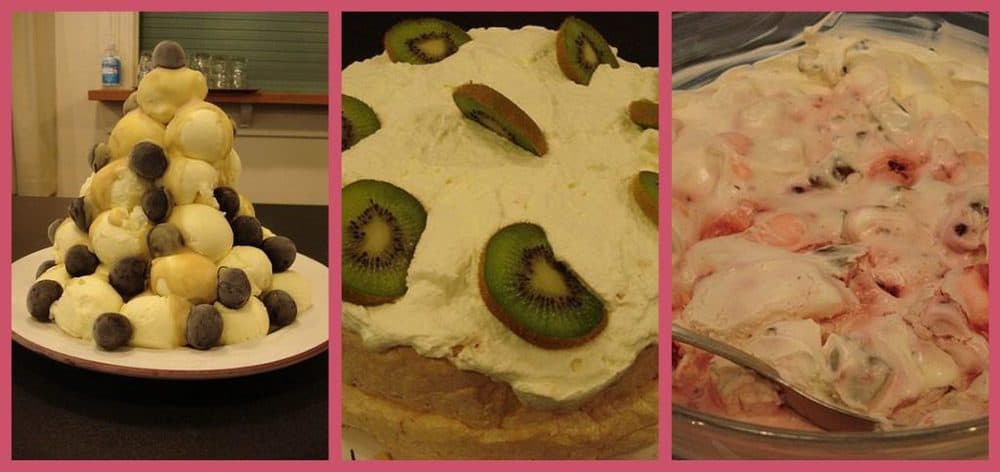 It amazed me that the cooks could pull all of this off while being in the middle of the rainforest with only a generator to keep the lights on in the evening! In any case – these meals were great to rejuvenate and nourish us so we'd be ready to go the next morning. And the best part was, the vegetarian meals were really hearty and always had a good amount of protein (not like the "veggie plates" you often get at restaurants that are basically sauteed veggies – which come on people, is not a meal!) But I digress 😉 So after some amazing scenery…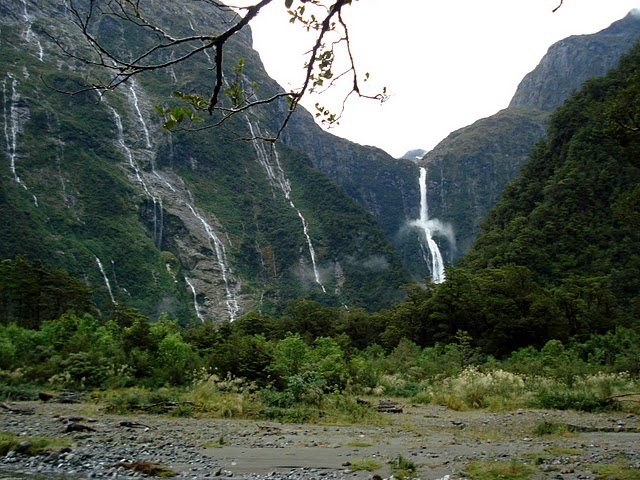 And after over 30 miles, we made it to the end!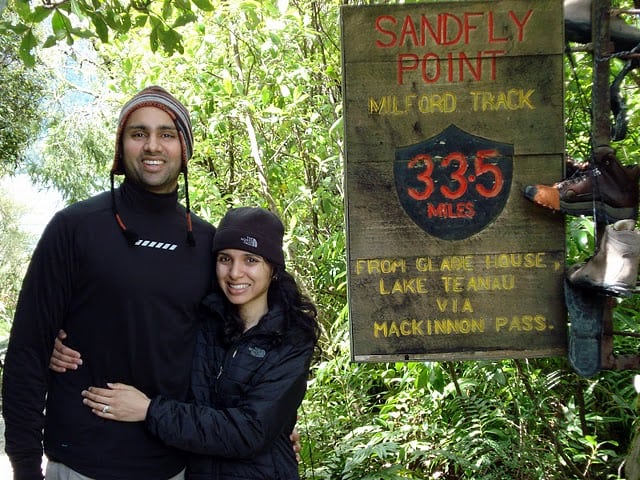 We were very happy 🙂 The Milford Track is considered one of the finest walks in the world – no argument there! After one more night in Milford Sound, we were ready for our next stop: Queenstown!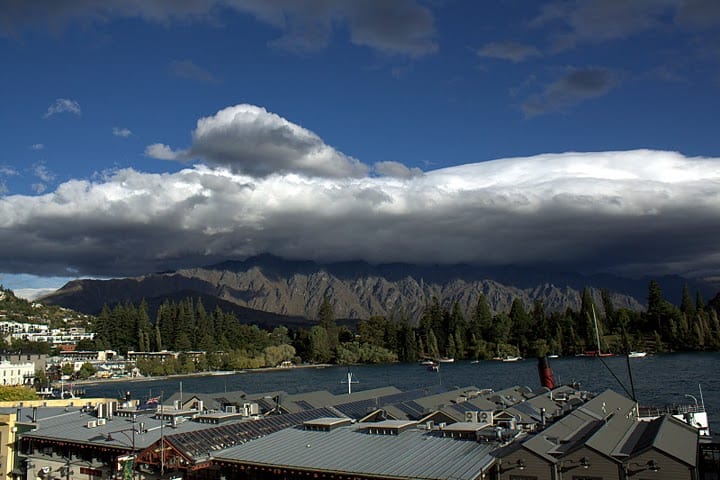 Queenstown is considered the adventure capital of the world – and we were ready to do some bungy jumping! But before that, we were ready to eat 🙂 Here are some of our favorites from Queenstown: first, Winnies Pizzeria – with some of the most inventive pizzas and salads I've seen! (Oh, and great beers too!)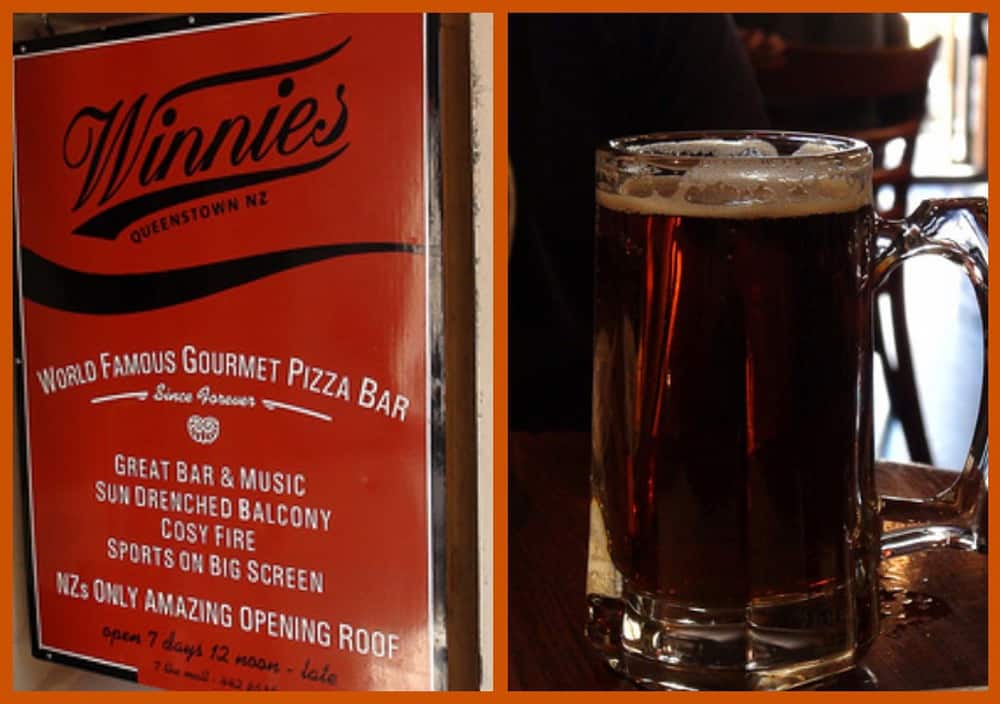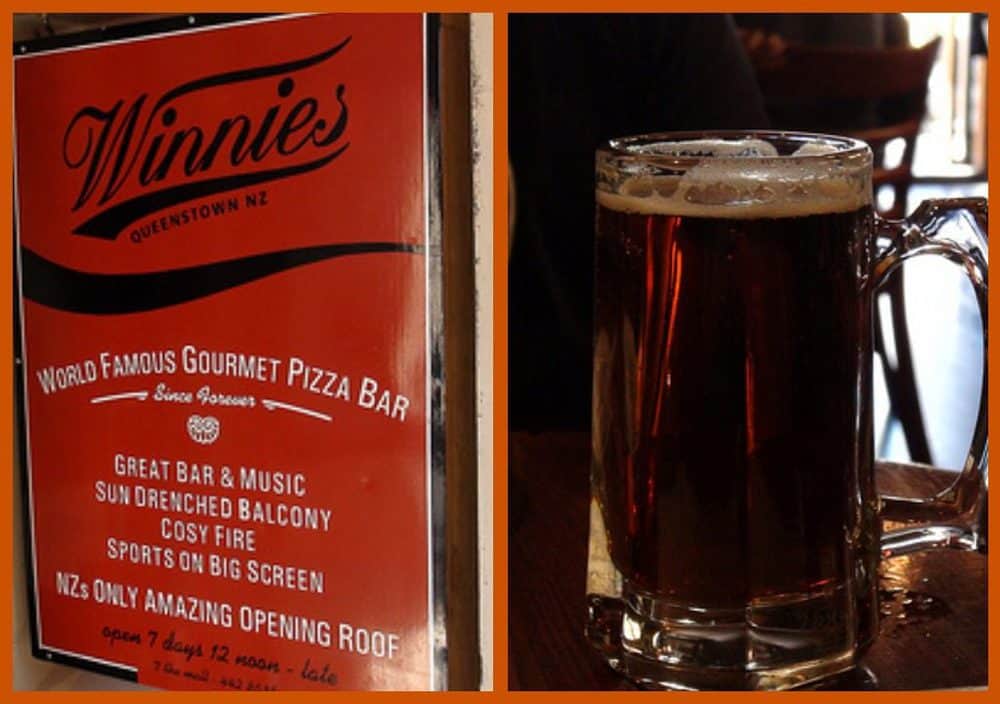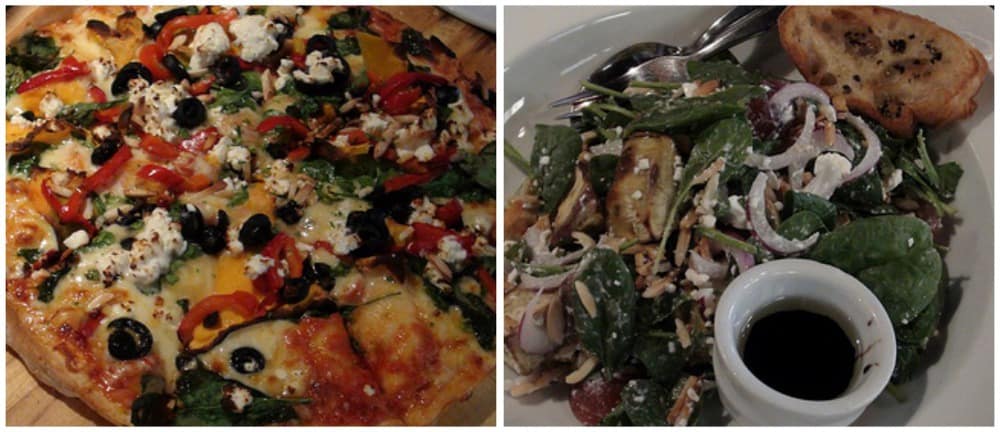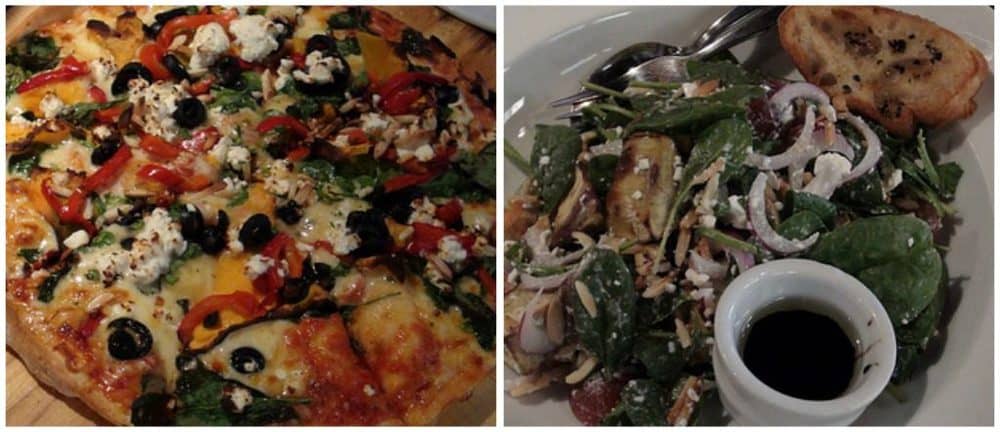 We had an amazing pizza with feta, mozzarella, red peppers, spinach, olives, onions and pumpkin! And the salad was one of the best I've had – a spinach salad tossed with roasted squash, red onion, toasted almonds, red grapes and feta! Delicious, creative, and truly satisfying. The next day, we stopped at a couple wine bars and dessert places. First up: Surreal Tapas and Wine Bar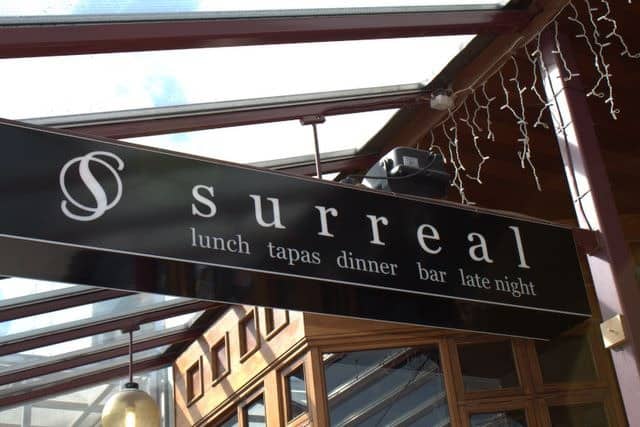 This was stop one of four for our dinner that evening 🙂 We had some great appetizers and drinks…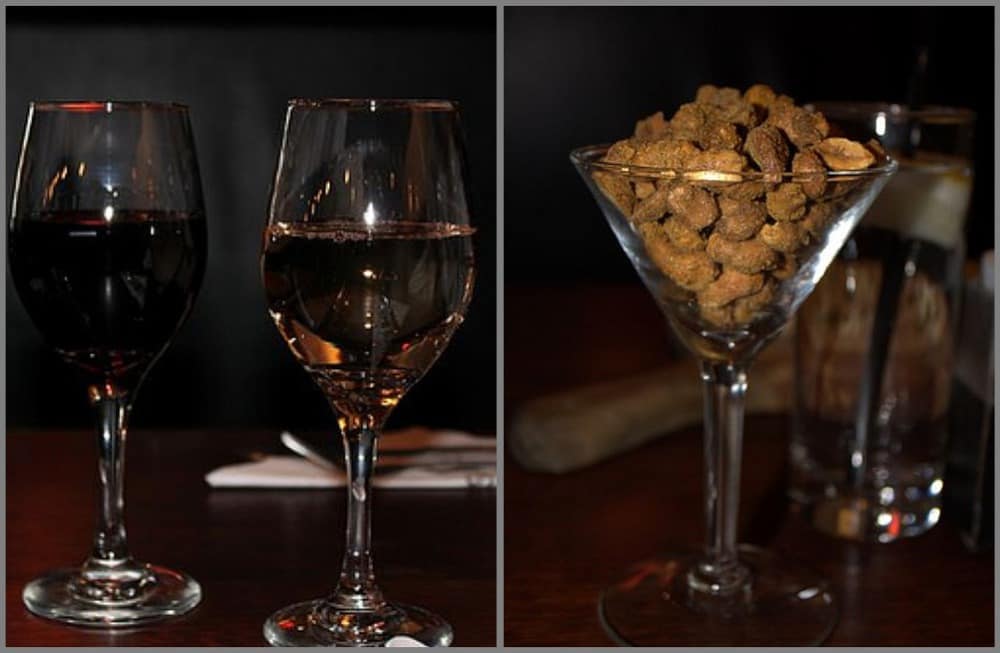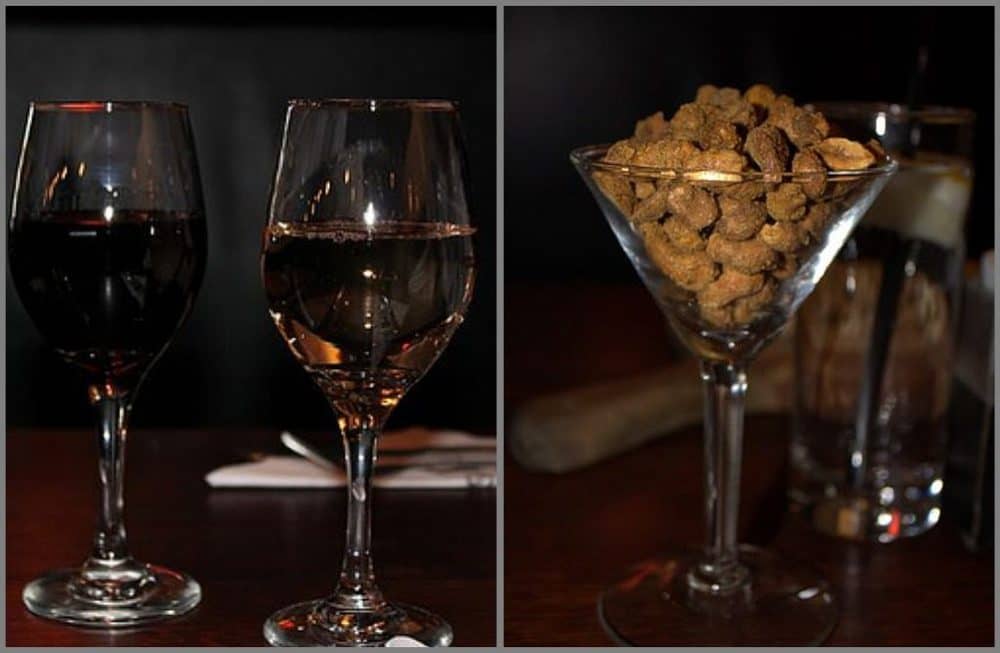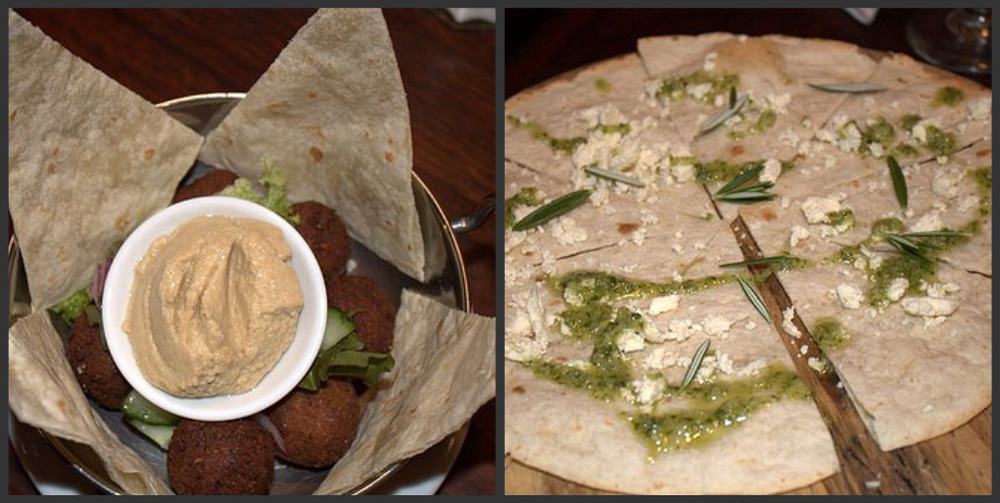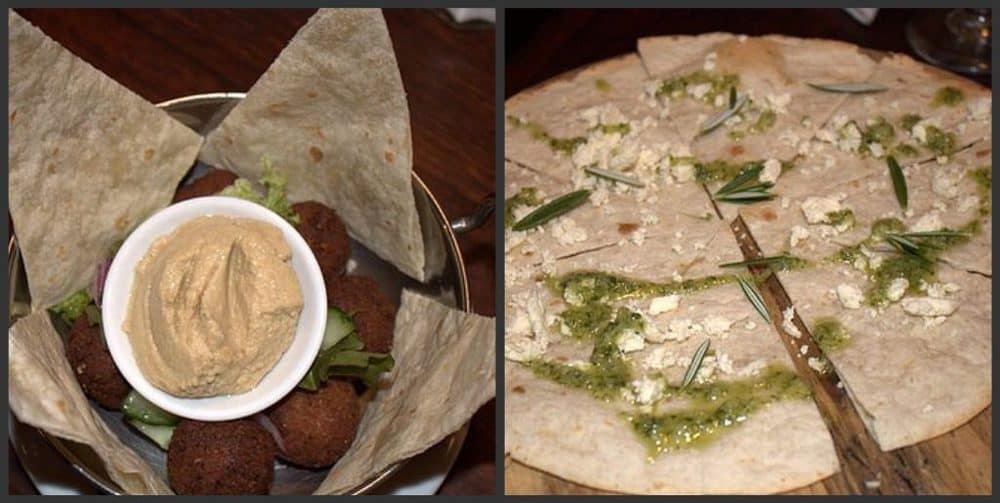 Curried spiced nuts, falafel with hummus, and a "flatbread" – which was really a crispy tortilla topped with feta, fresh rosemary and basil oil. Next up, was Cookie Time! (Ok – so we weren't exactly having a healthy dinner, or doing our courses in order, but after the crazy hike – we decided to indulge for the day :))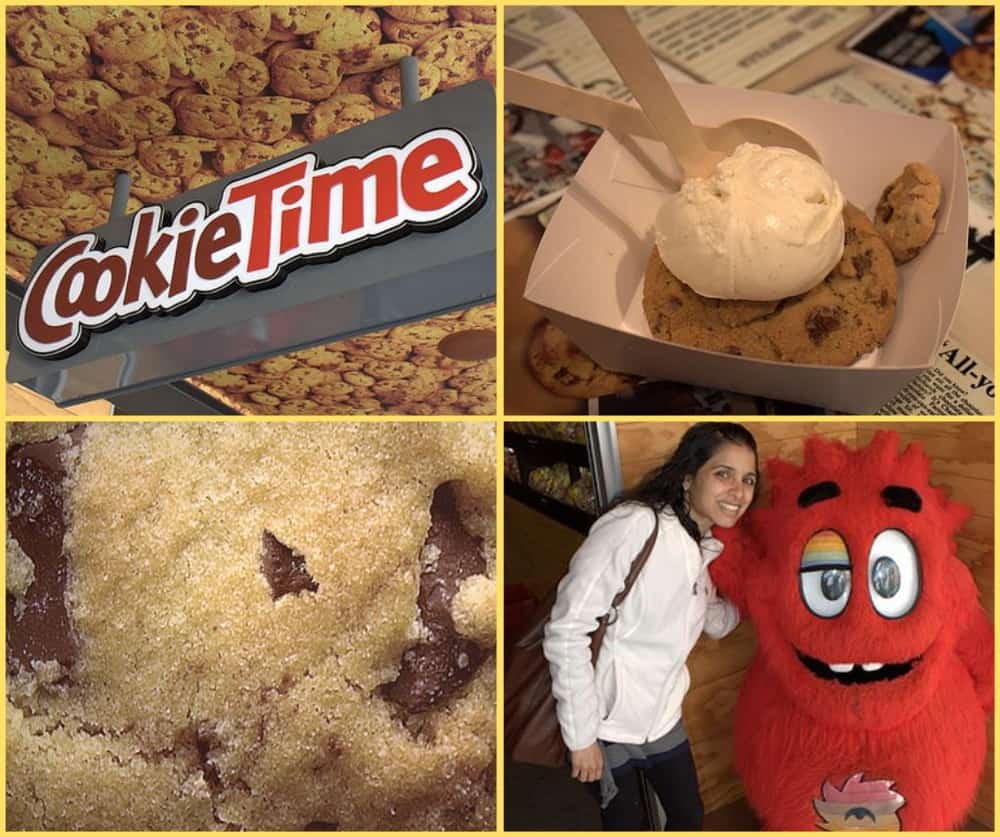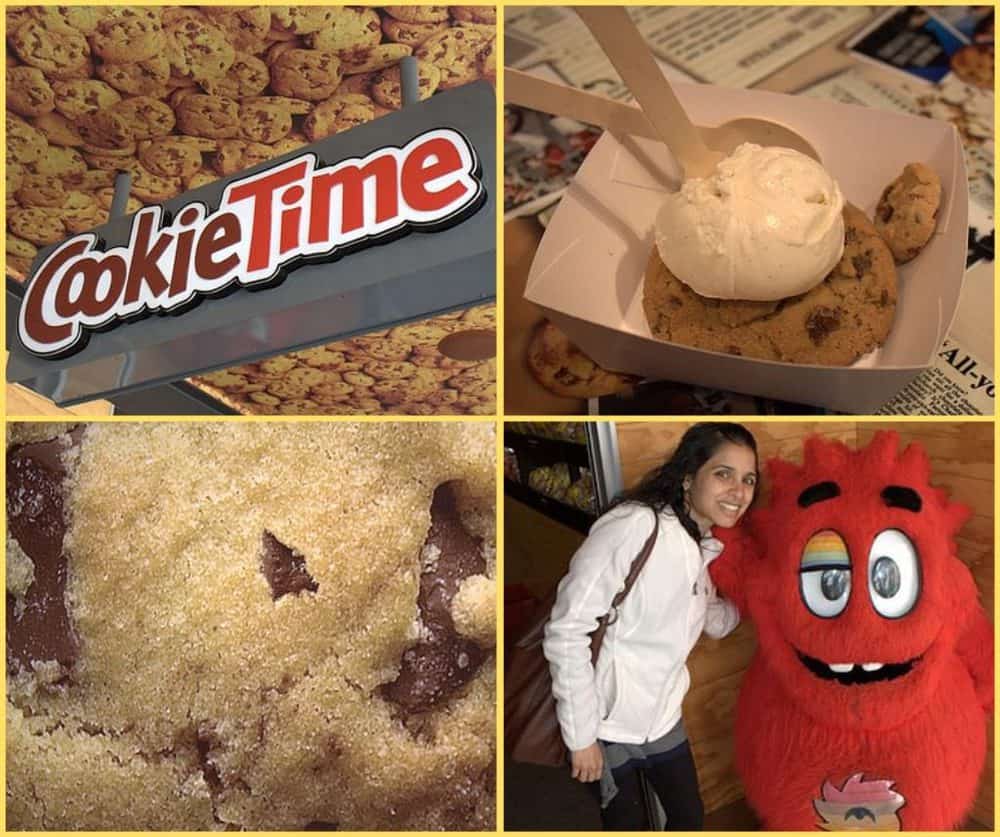 This place makes amazing, freshly baked chocolate chip (and other) cookies – which you top with vanilla ice cream and eat right in the store! Above is our wonderful chocolate chip cookie concoction, and in the bottom right corner is me with the cookie time monster (who looks like he might have had one too many cookies!)
Next, we thought more wine might be a good idea – so we stopped at Wine Tastes – which has over 80 wines you can sample in the store!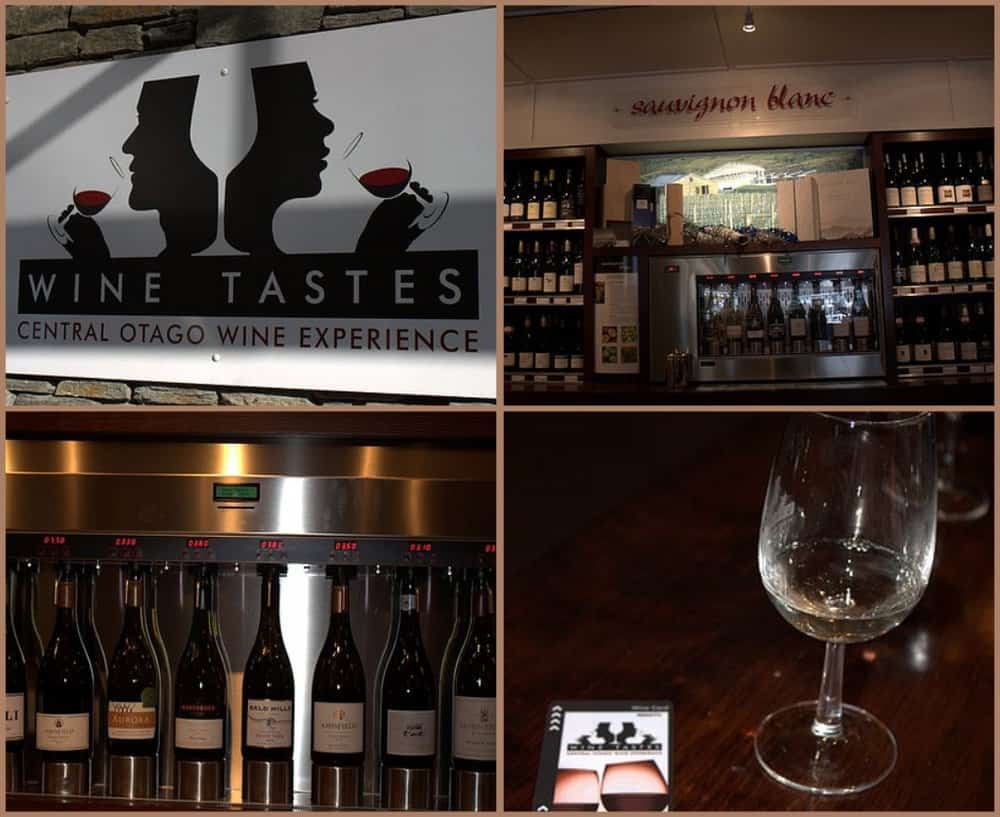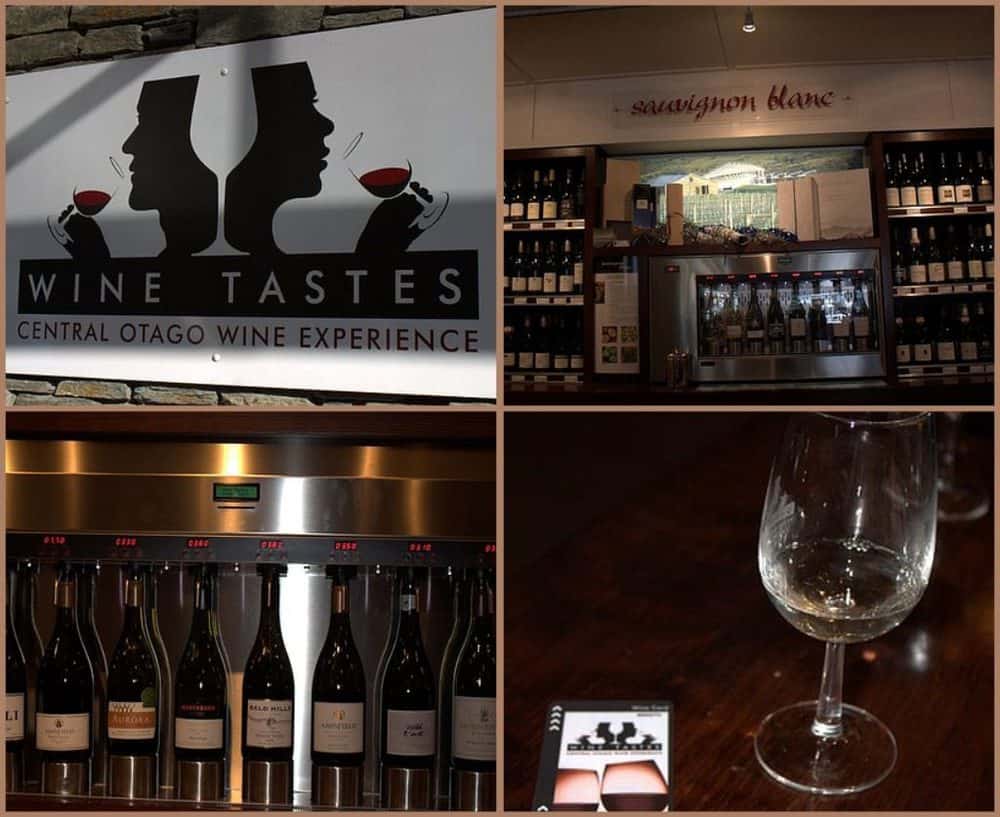 The way it works is you buy a wine card, and then you just pay as you taste – and the tastes are really reasonable so you don't end up spending too much even if you want to taste a lot of wines! We tasted an $80 syrah (for only $3) and it was amazing. We also had a Riesling and a Gewurztraminer which were a little too sweet for my tastes. We were still hungry, so we ordered this EPIC cheese plate – the portions were ridiculous and totally worth the money!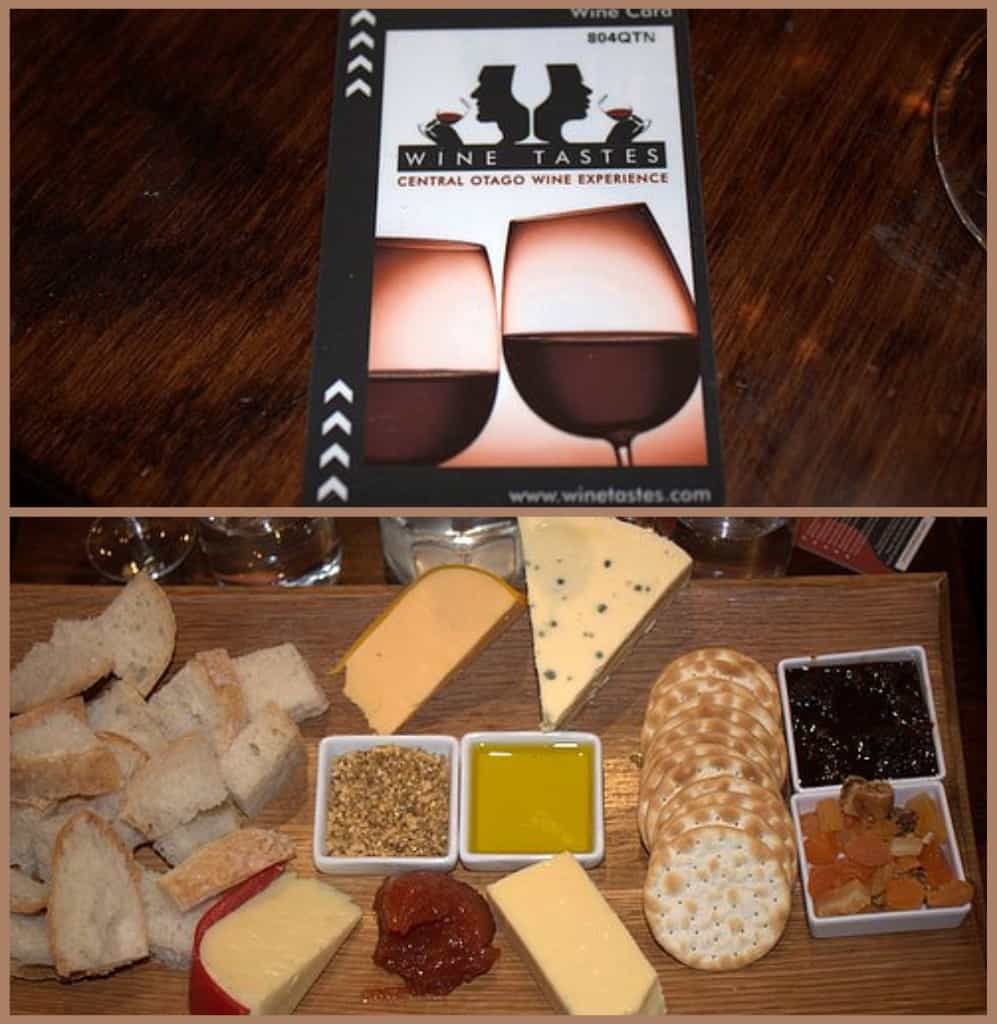 Wine and cheese go so well together 🙂 All of the cheeses were from NZ and they were all unique in their own ways and very sharp and flavorful. They served the cheese with a quince jam, fresh olive oil, a spice rub, dried apricots & figs, and a cherry chutney. We had a little feast all to ourselves in the wine shop! Our last stop – for tea and some treats – was at Patagonia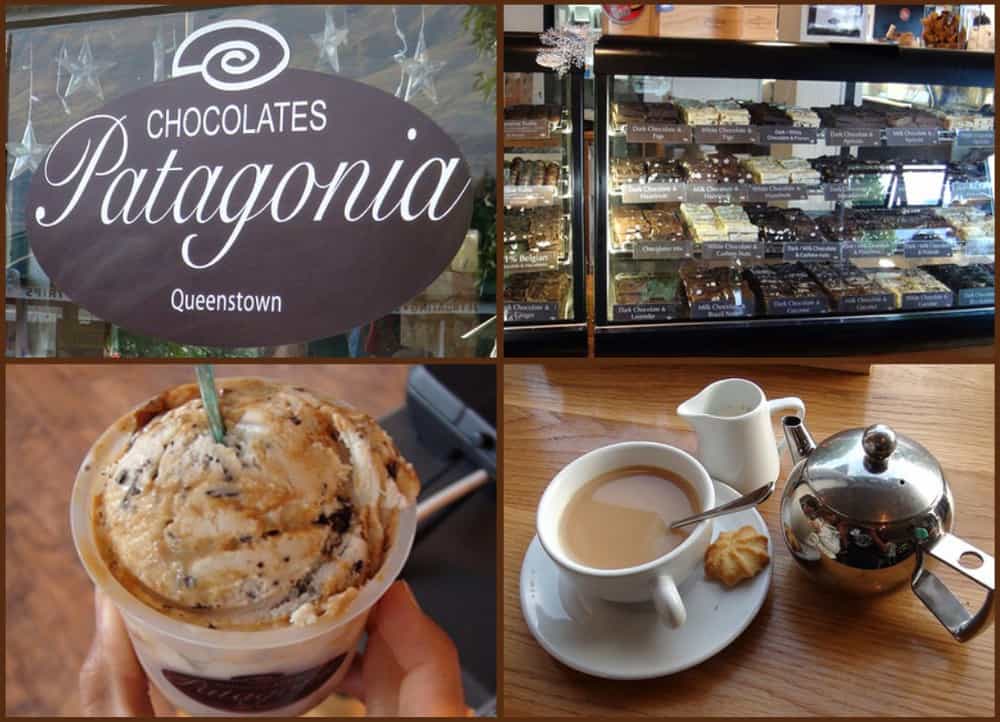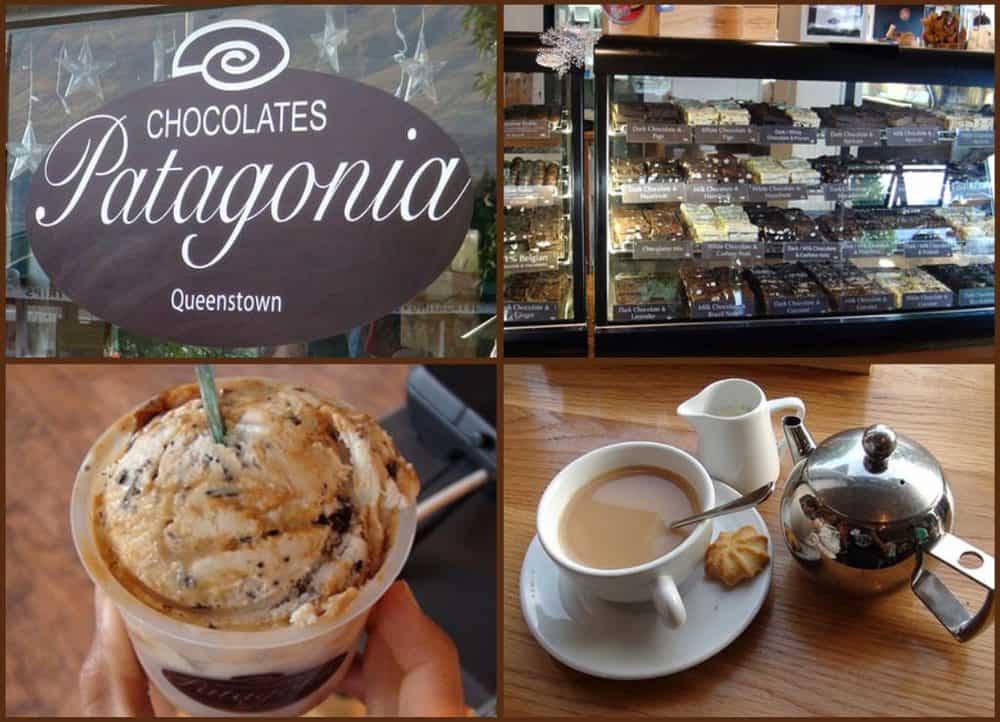 Need I say more? The ice creams, dark chocolates and teas were all delicious. I had a chai tea with a bit of milk on the side, and we also ordered a banana split gelato (so good!) After all that, we were stuffed and headed back to our room for some R&R after a great and relaxing day. The next morning, we awoke to a wonderful (included) breakfast at our hotel: The Crowne Plaza Queenstown. Btw – I'd highly recommend this hotel if you go to Queenstown! It's a great location, right on the water and in the center of town, really friendly and helpful staff, clean and modern rooms, and a great breakfast!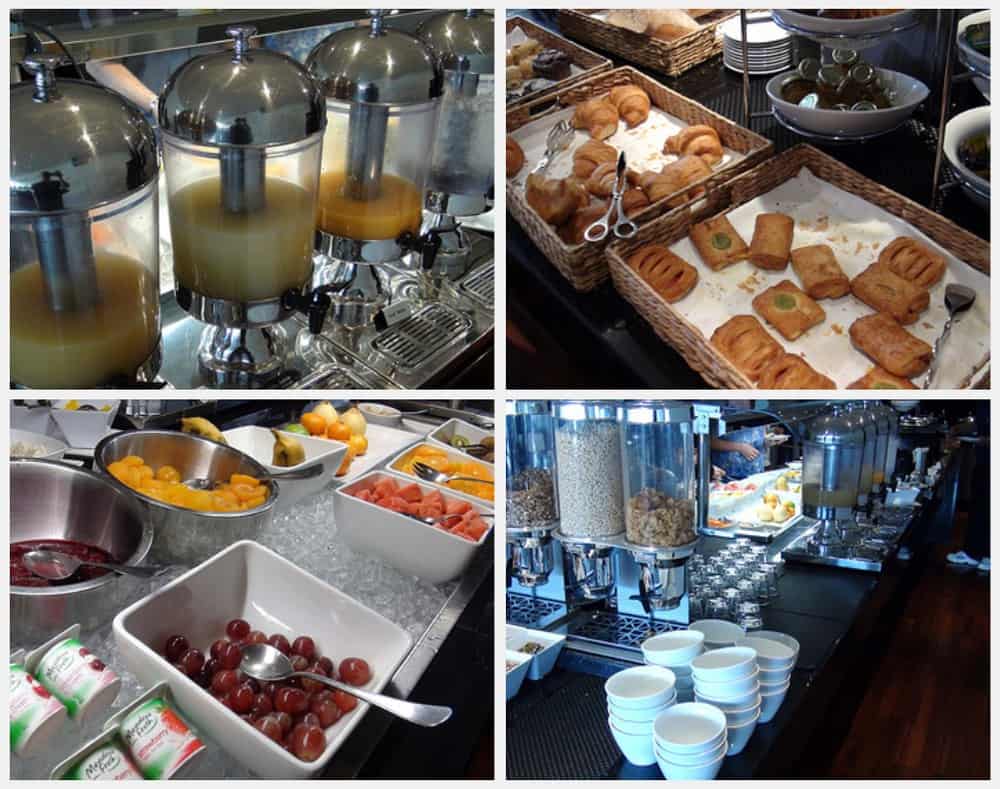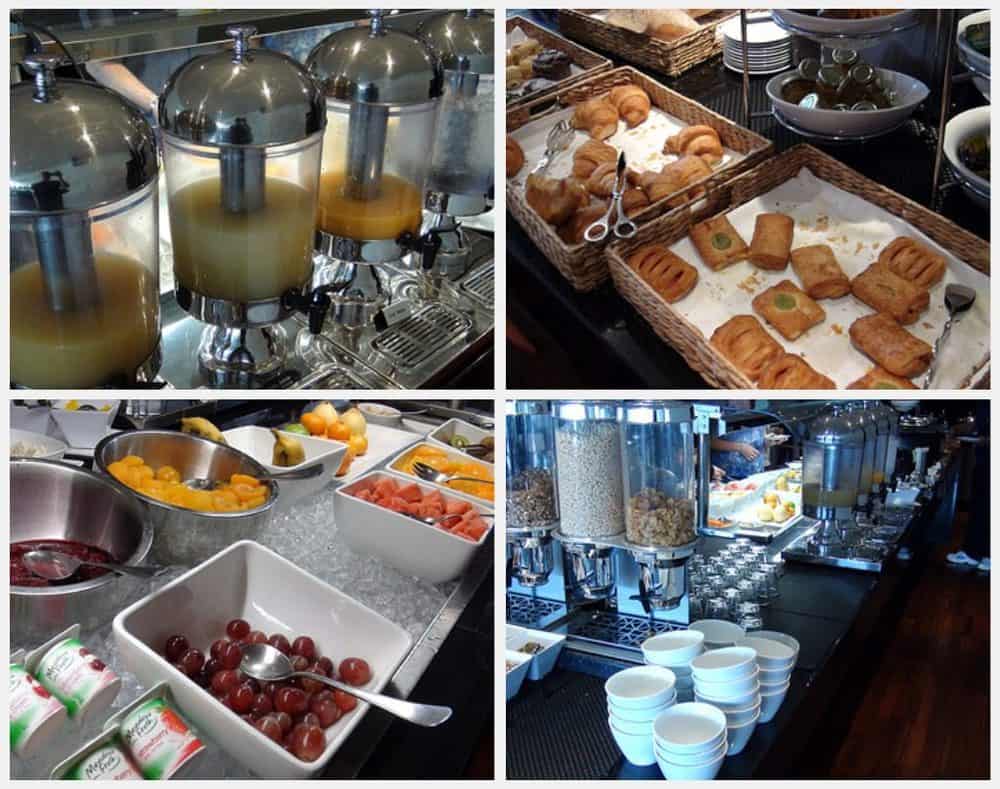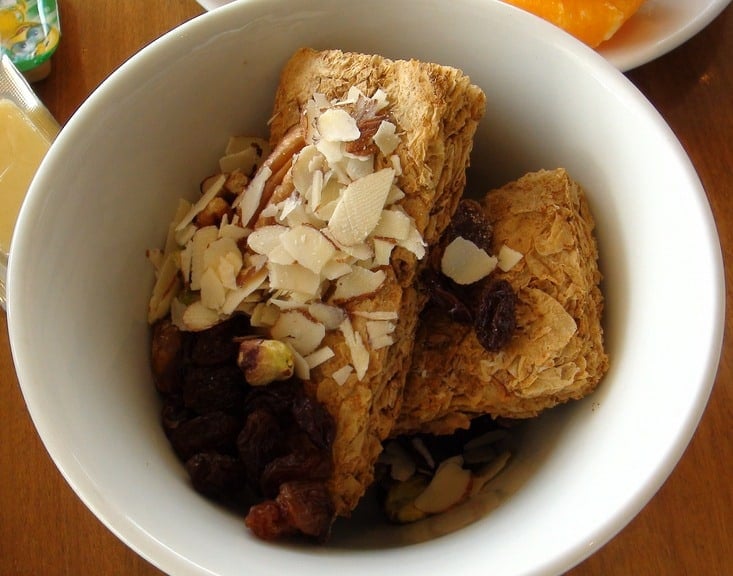 Every morning we awoke to this amazing meal. Such a great way to start the day! After a day of rest in Queenstown, we decided to go bungy jumping. We did the Nevis Bungy – the highest in AU & NZ – about 400 ft. I was SUPER scared originally, but once we got closer to the platform – I became more and more excited! I'm not scared of heights – it was more just the jumping off a cliff part that was nerve-racking. But once I jumped – I LOVED IT! Seriously one of the coolest things I've ever done in my life – and such a rush! I would totally do it again 🙂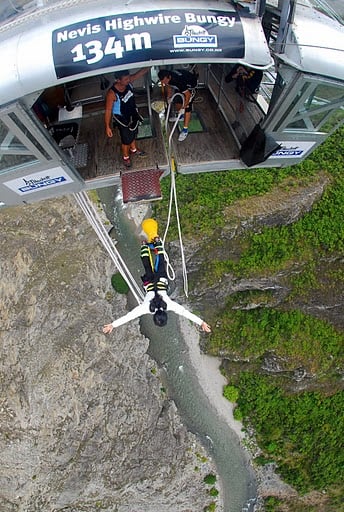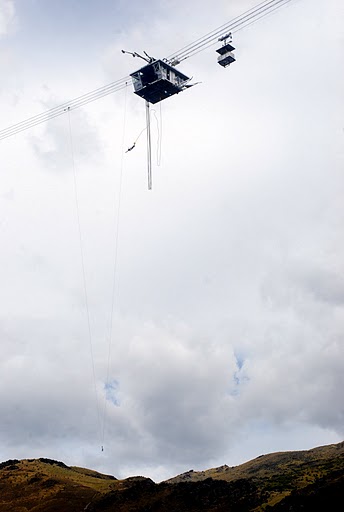 That little speck is me 🙂 I was the last to go in our group because they ordered people by size (my husband went first but waited for me until I finished!) We also got an awesome video of my bungy jump – which you can check out here. After the bungy – we were starving – so we stopped at Devil Burger for a veggie burger.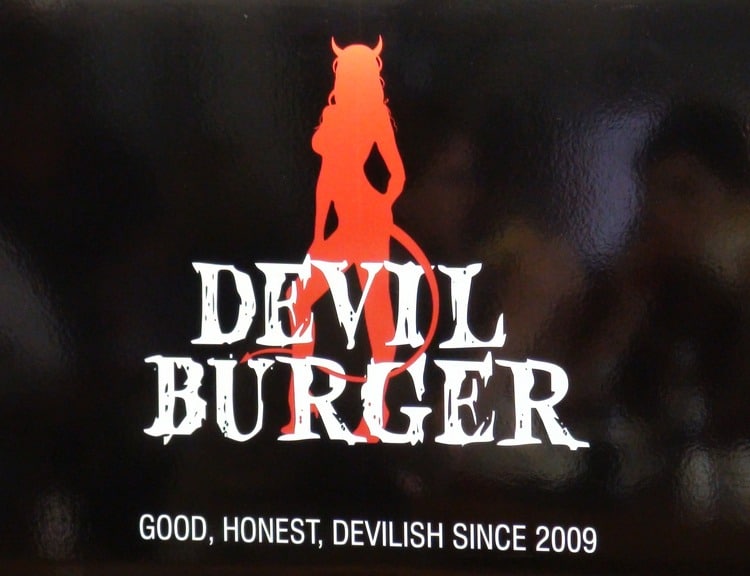 How funny is that sign? We ordered the falafel veggie burger (which was a freshly made patty!) and the curry fries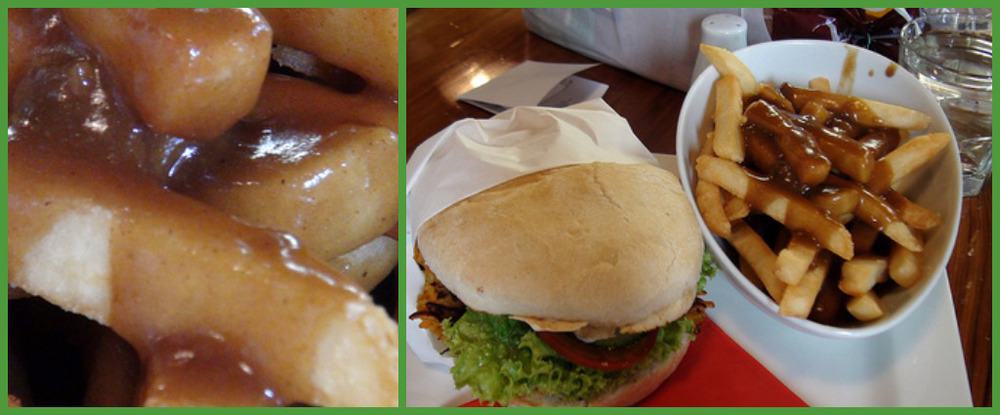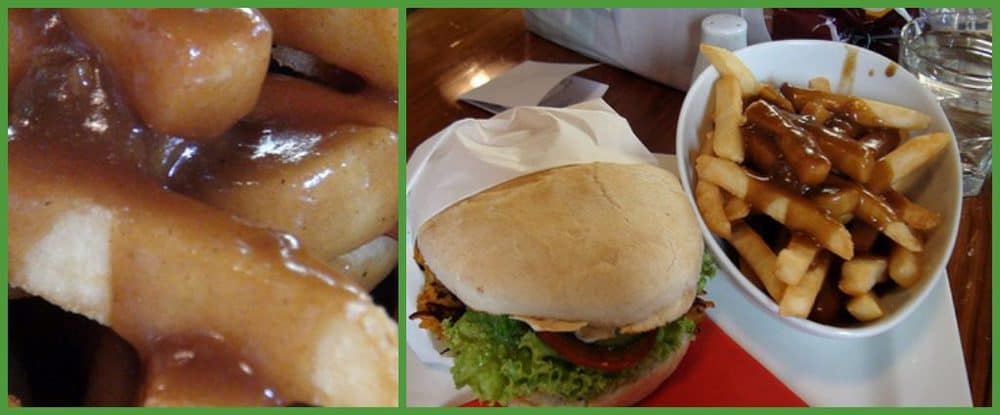 The fries and the burger were both excellent!! Traditionally, in Queenstown – you have to go to Fergburger (which we did) – but honestly the veggie burger was WAY better at Devil Burger! Fergburger has 2 veggie options – but they're both only ok – they're not really a burger in that there isn't one solid patty – it's more like a sandwich. Fergburger does have great fries though! And they may have better meat burgers – I can't really speak to that 🙂 Anyway, after Devil Burger, it was time for dessert!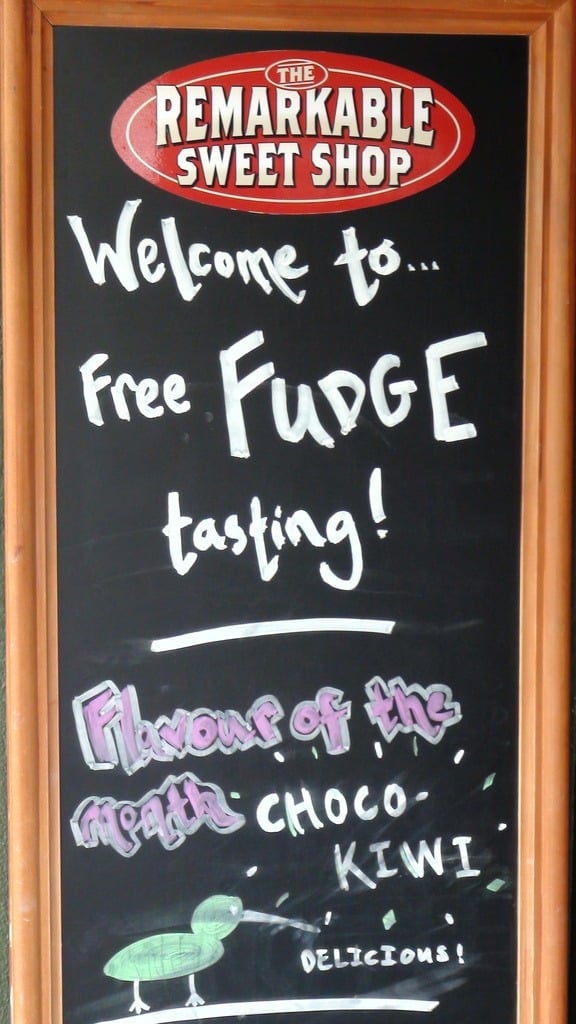 We stopped at this tiny little place called The Remarkable Sweet Shop – which had free fudge tasting (whoopee!)


This place reminded me of Charlie & the Chocolate Factory. They were so generous with their fudge tastings that we had to buy two kinds: A dark chocolate fudge and a caramel chocolate fudge! On our last night in Queenstown, we stopped at this small soup shop for dinner: Lick Dessert Bar + Slurps Soups. This place had some of the best simple, vegetarian soups we had on the trip! The first time we stopped there we got a simple tomato soup and a broccoli blue cheese (both were excellent). The second time we got a curried squash soup and a mushroom soup. I love how they serve the soups in a coffee mug!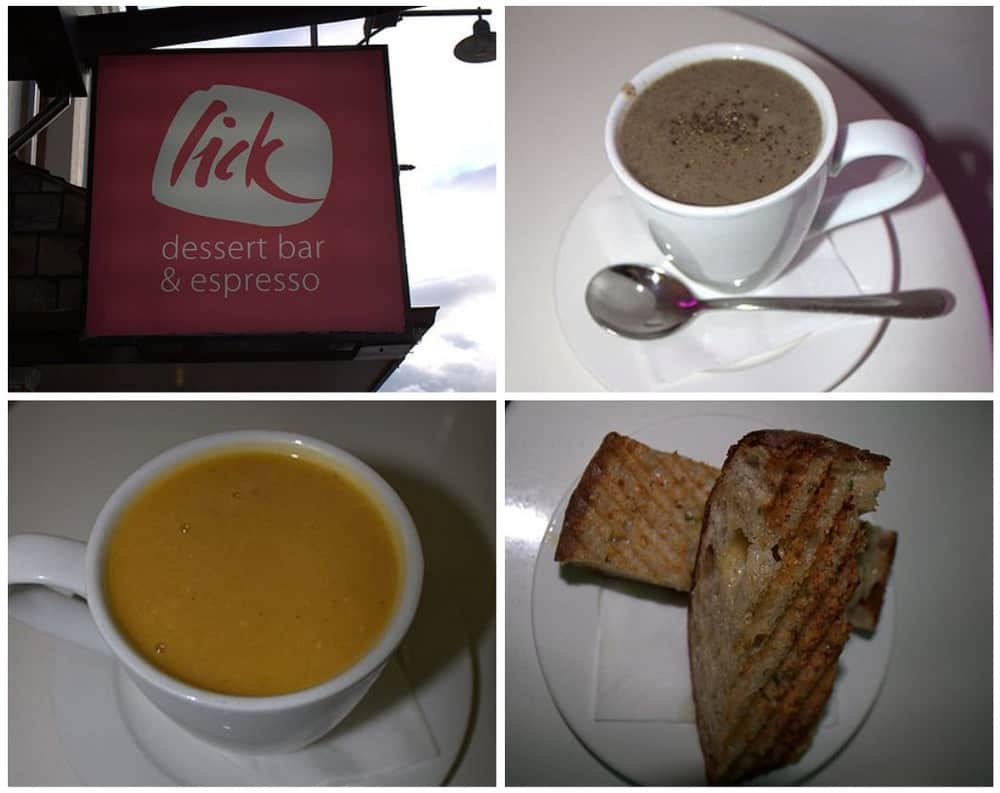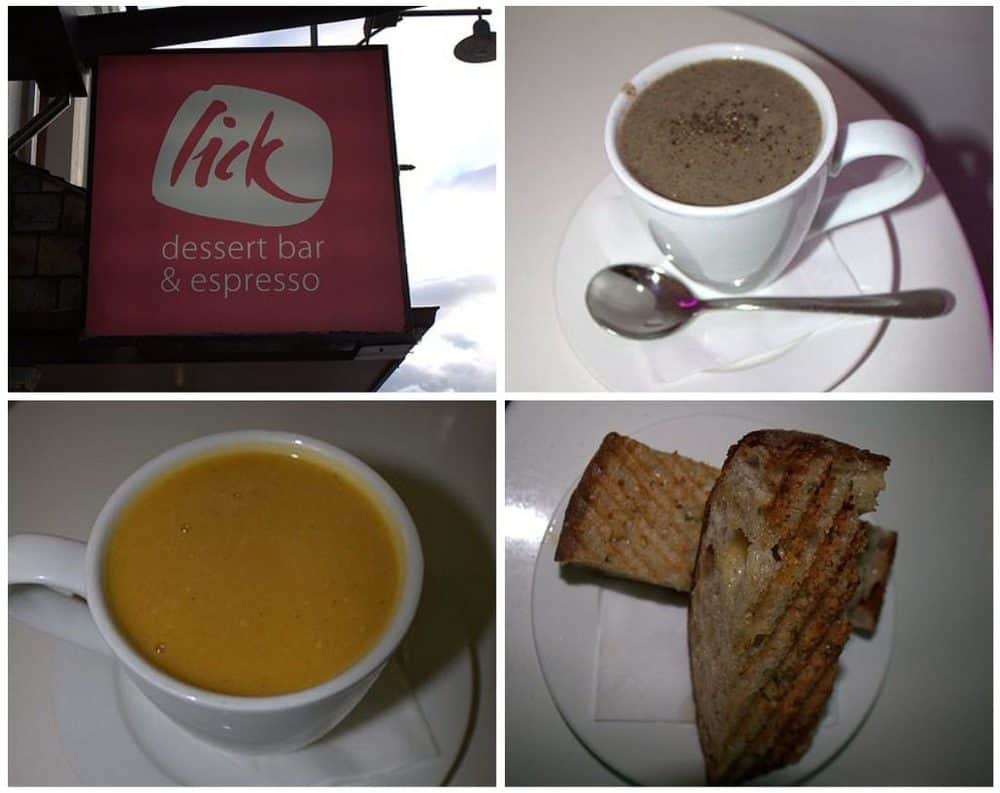 They also have amazing parmesan garlic bread 🙂 That was it for Queenstown! Our next stop was Franz Josef – where we were looking forward to hiking a glacier! The drive to Franz Josef was one of the most beautiful I've ever been on. It's only a 4 hr drive but took us 6.5 hrs because we stopped to take so many pictures! Here are a few of my favs…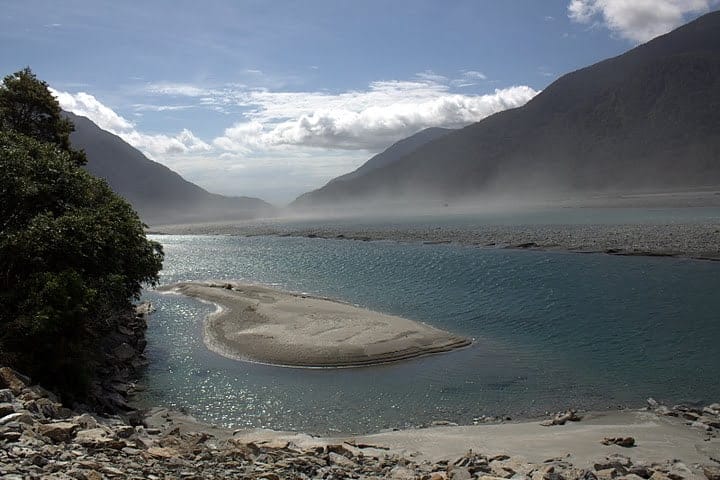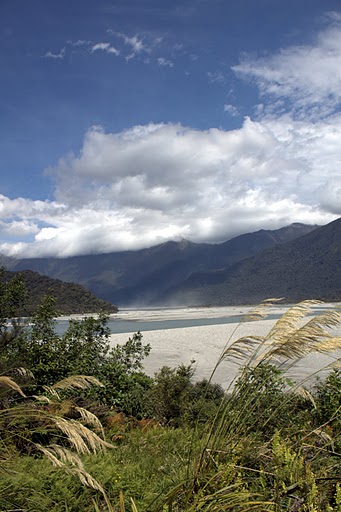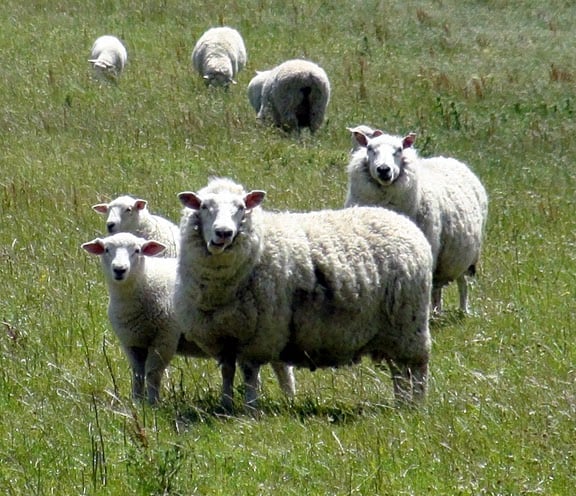 How cute are those sheep!! NZ has 6 million sheep (and only 3-4 million people) – crazy huh? Needless to say, seeing sheep on the roadside never got old 🙂 Franz Josef is a tiny little town – and honestly the food there isn't that great. It's ok – you can get pizza, pasta, etc. But it's more for sustenance than having a good meal. I actually enjoyed the little grocery store in the town where I got most of my meals. It was totally worth going though – the glacier hike was amazing!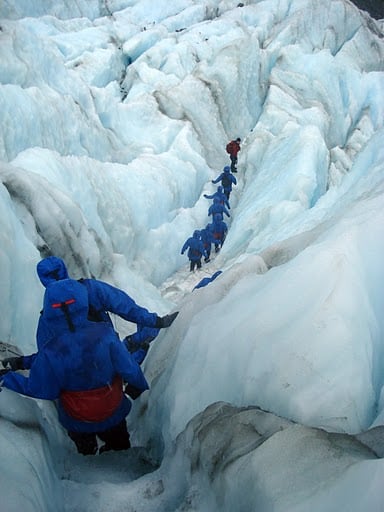 After Franz Josef, it was on to wine country. We stayed in Marlborough – which is the main wine region in New Zealand. After our crazy adventures, our main goals were to relax and go on a wine tour.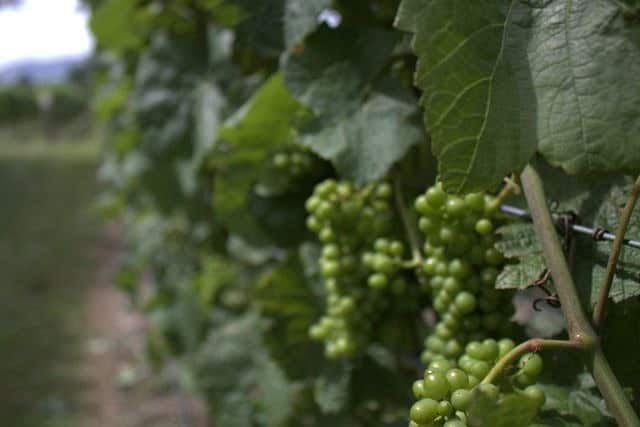 We used Highlight Wine Tours – which was exceptional. It's locally owned by one New Zealander – and he runs all the tours himself. Each tour has only 6-8 people so you get to know everyone pretty well. We had a good group and got to experience 4 wineries (one of which had an amazing lunch), a beer tasting, a few olive oil/spread shops, and a chocolate factory!! Totally worth it and made for a great day. Here are a few pictures from our experience: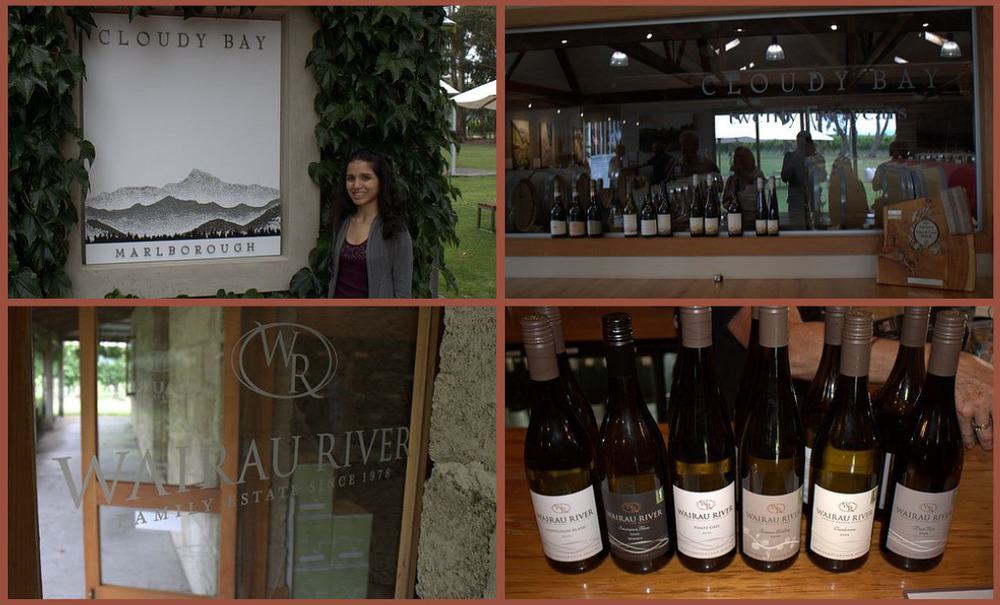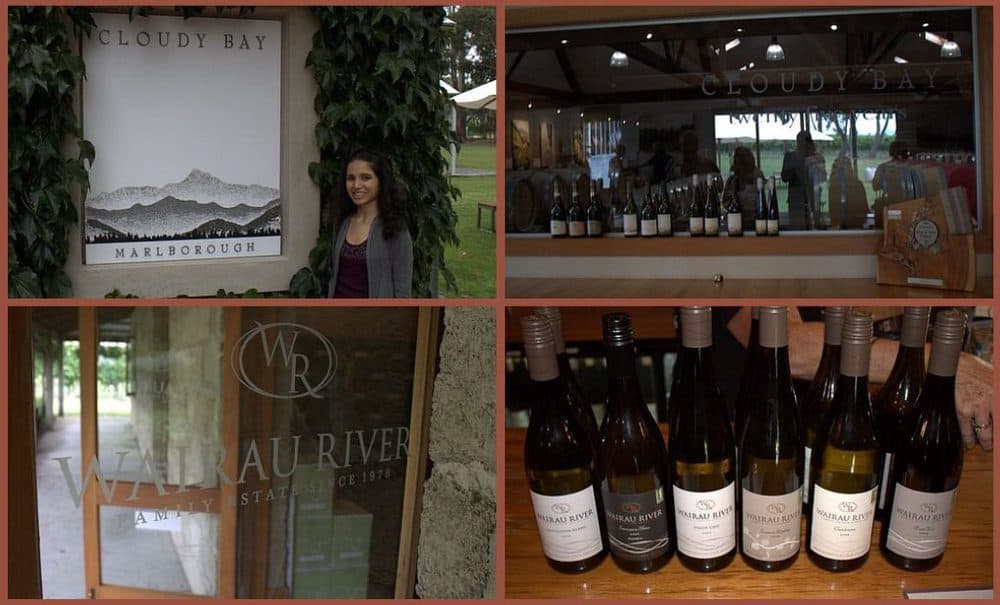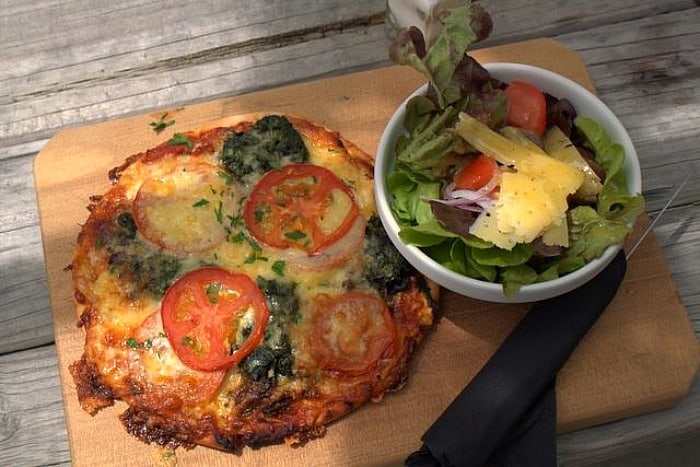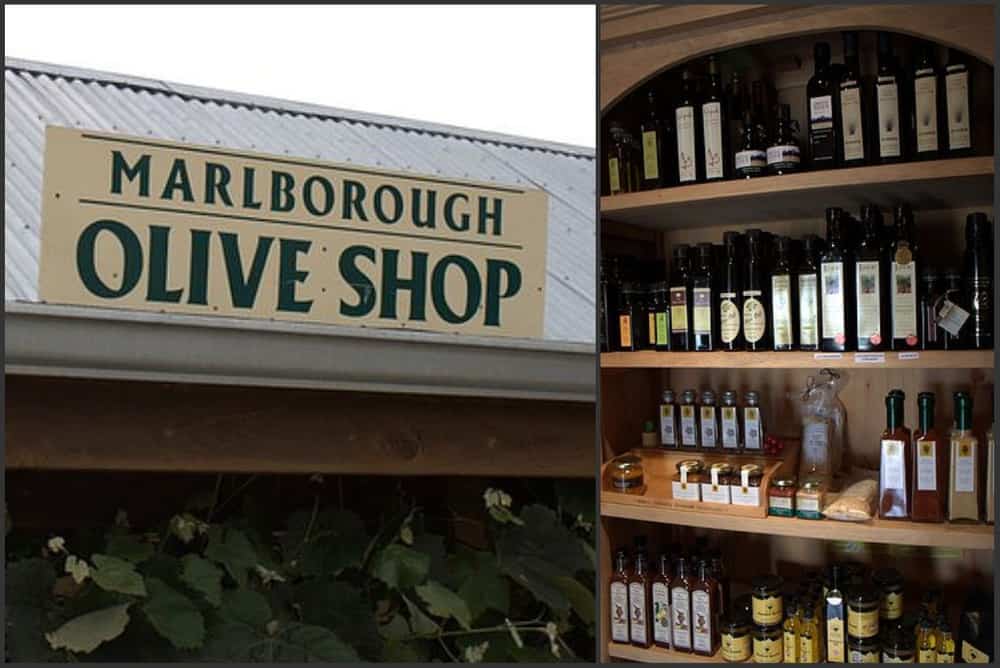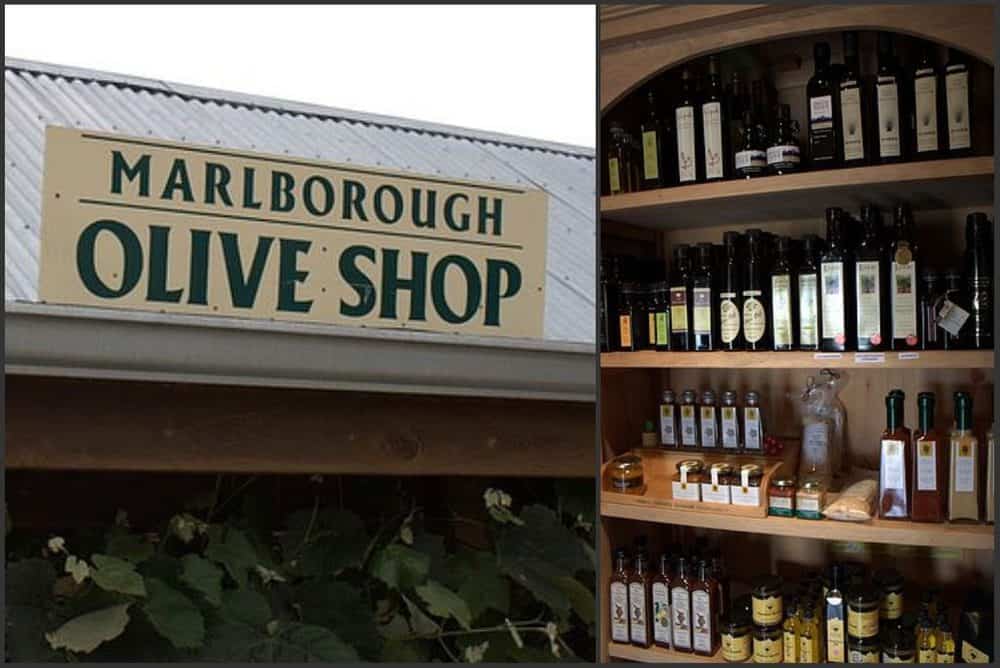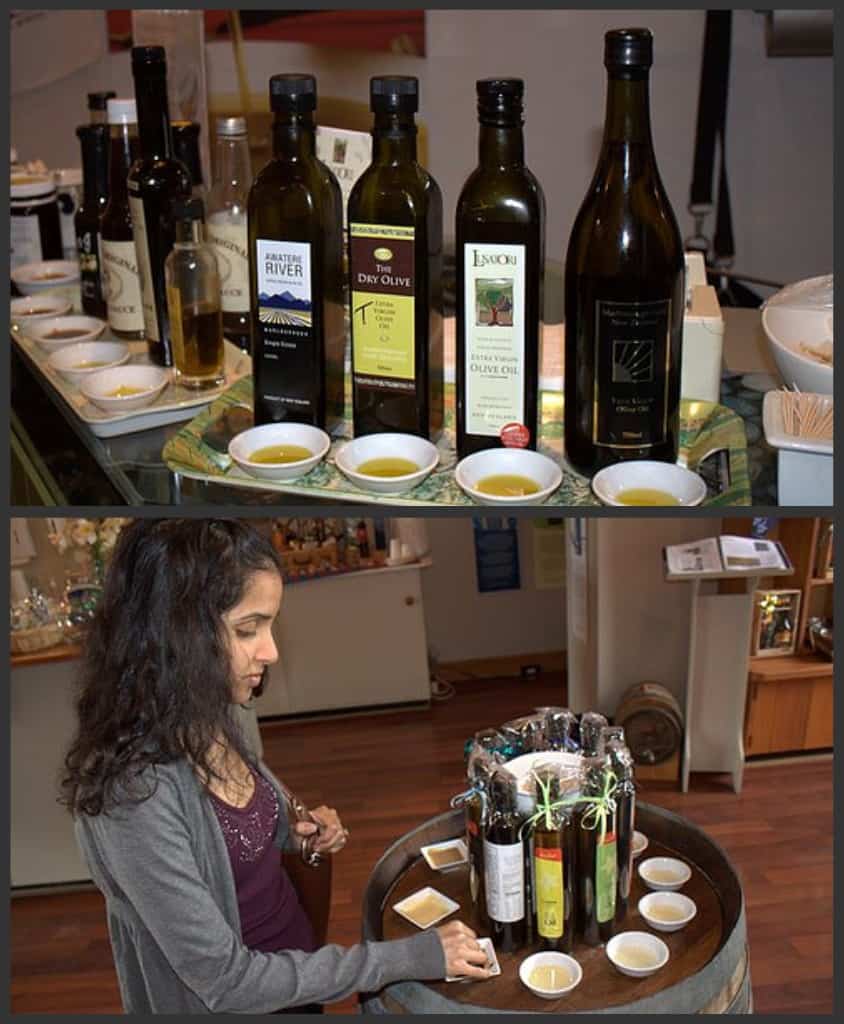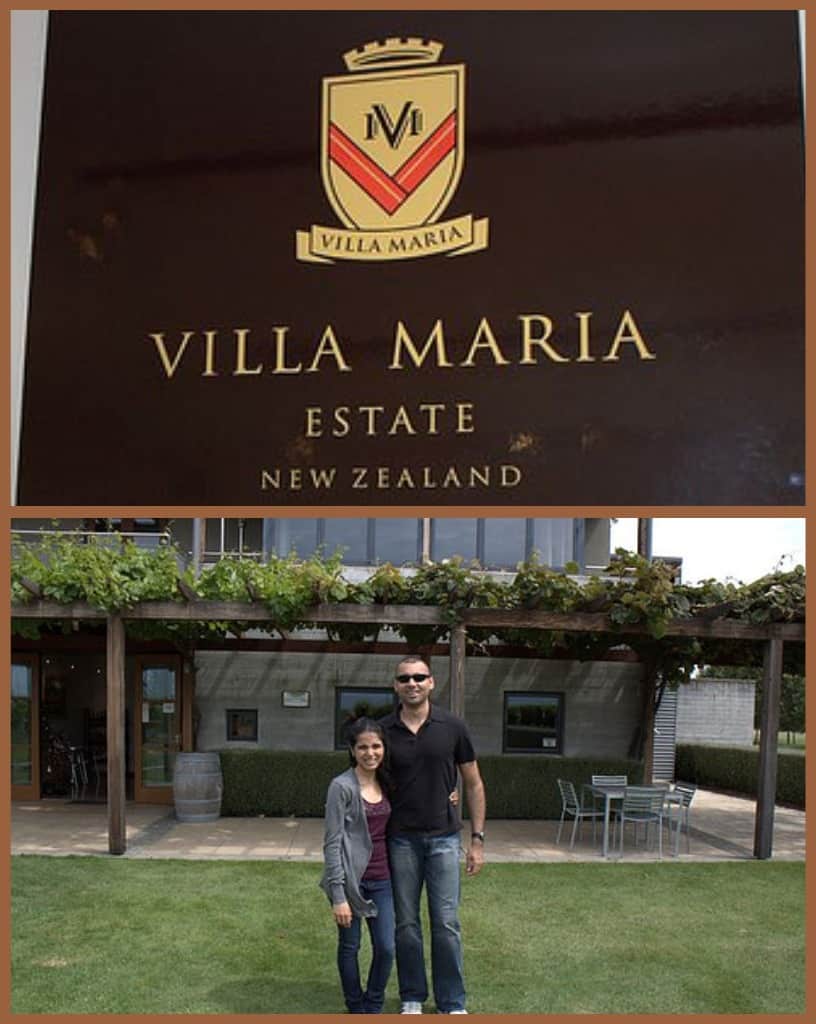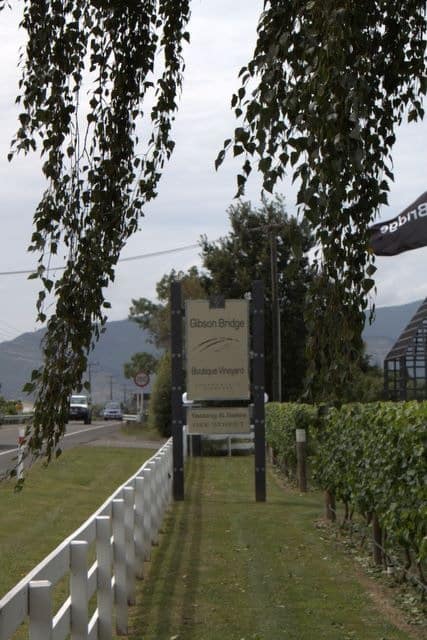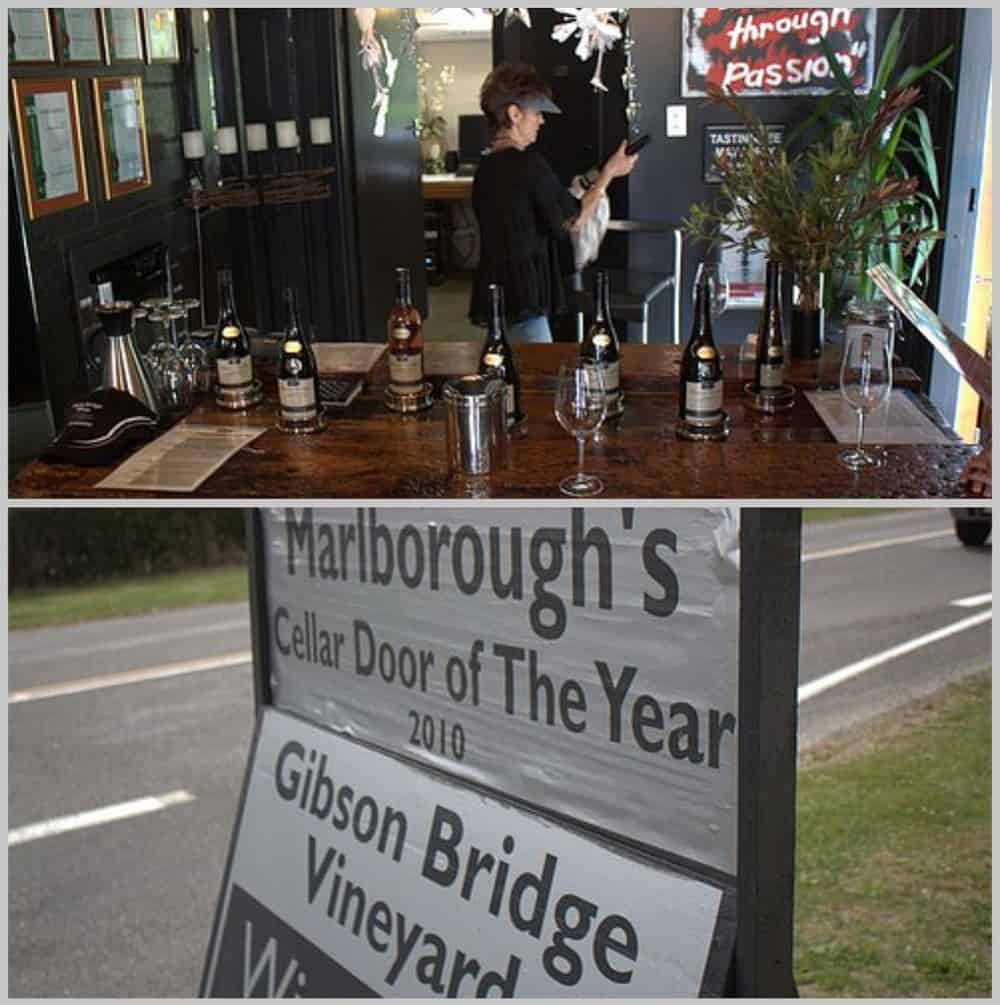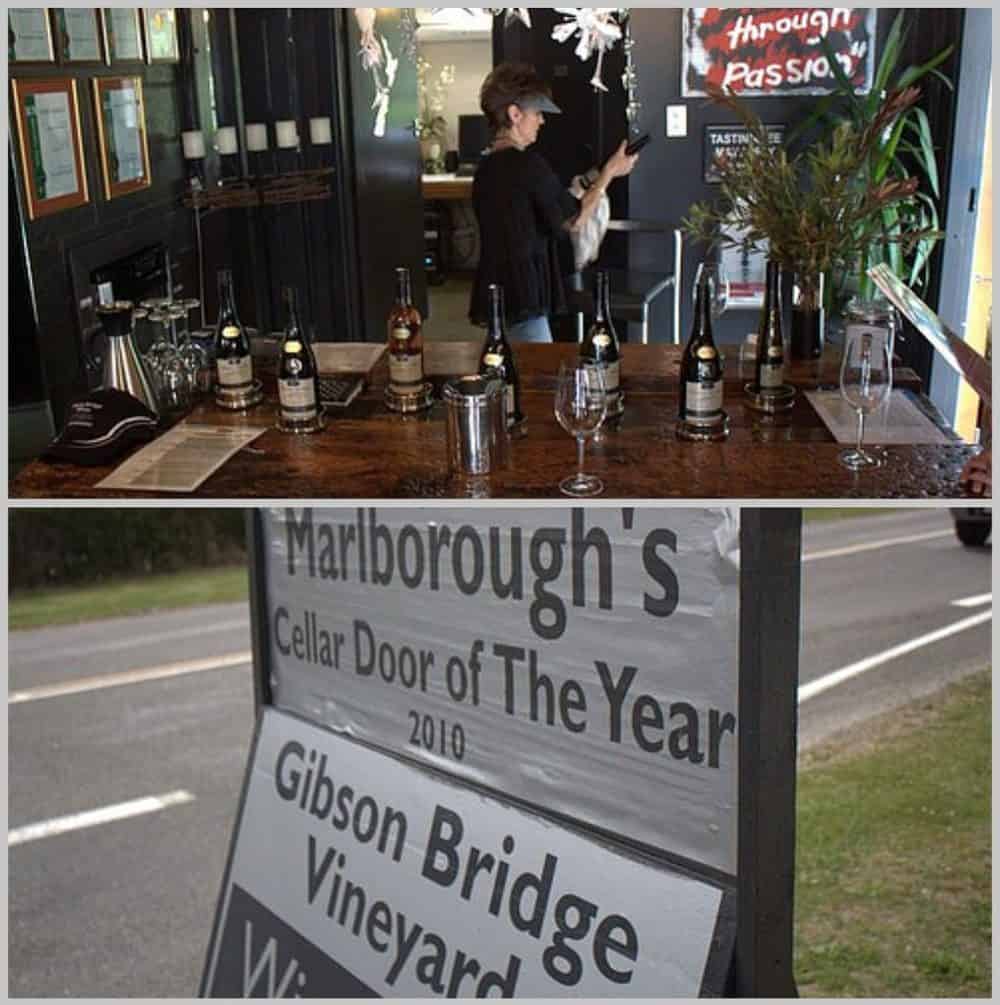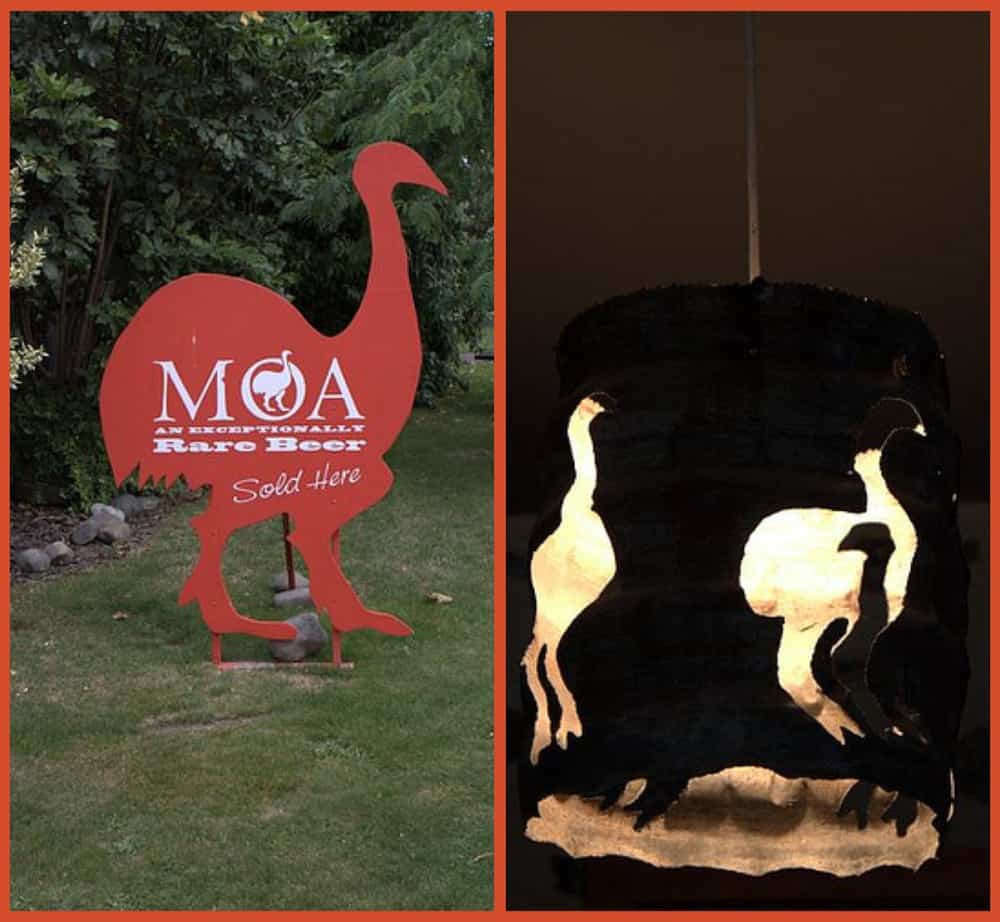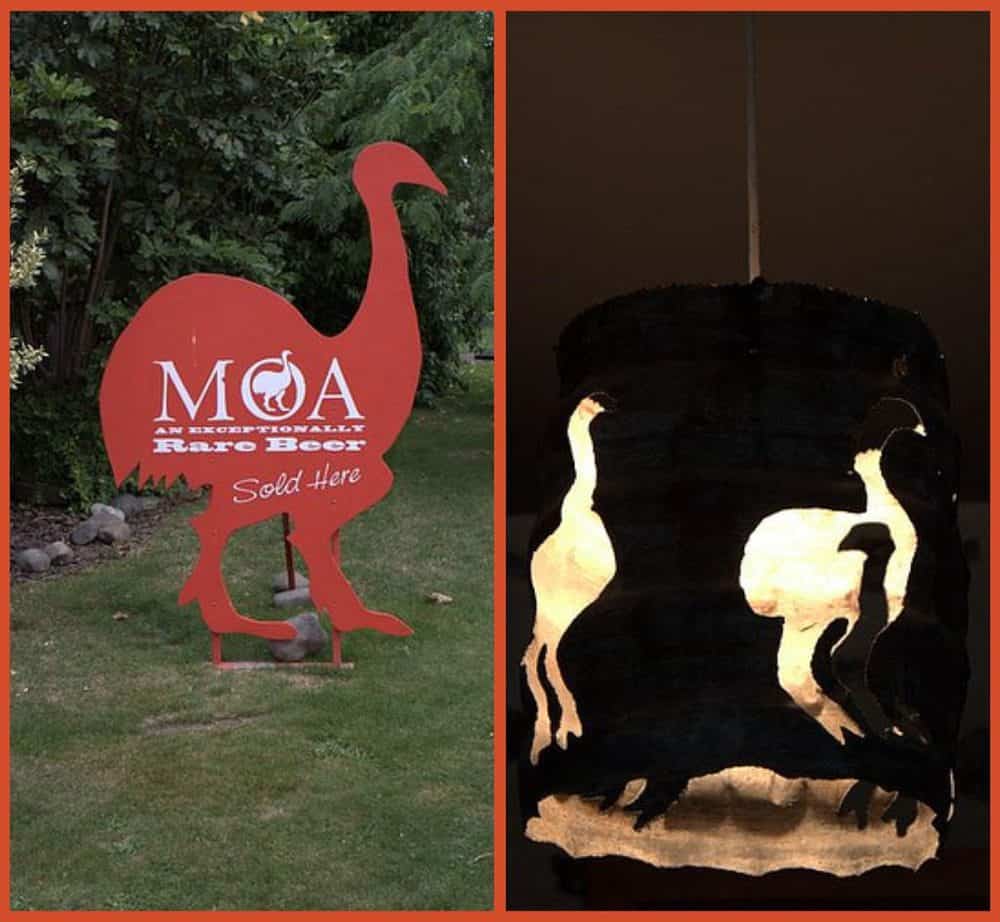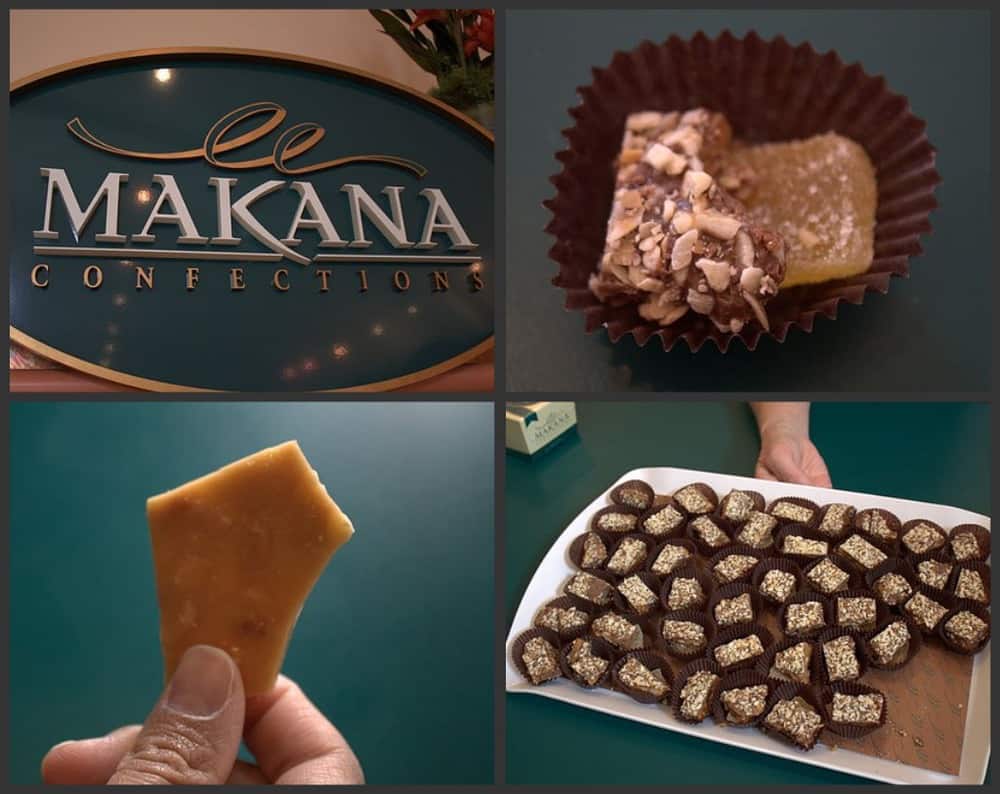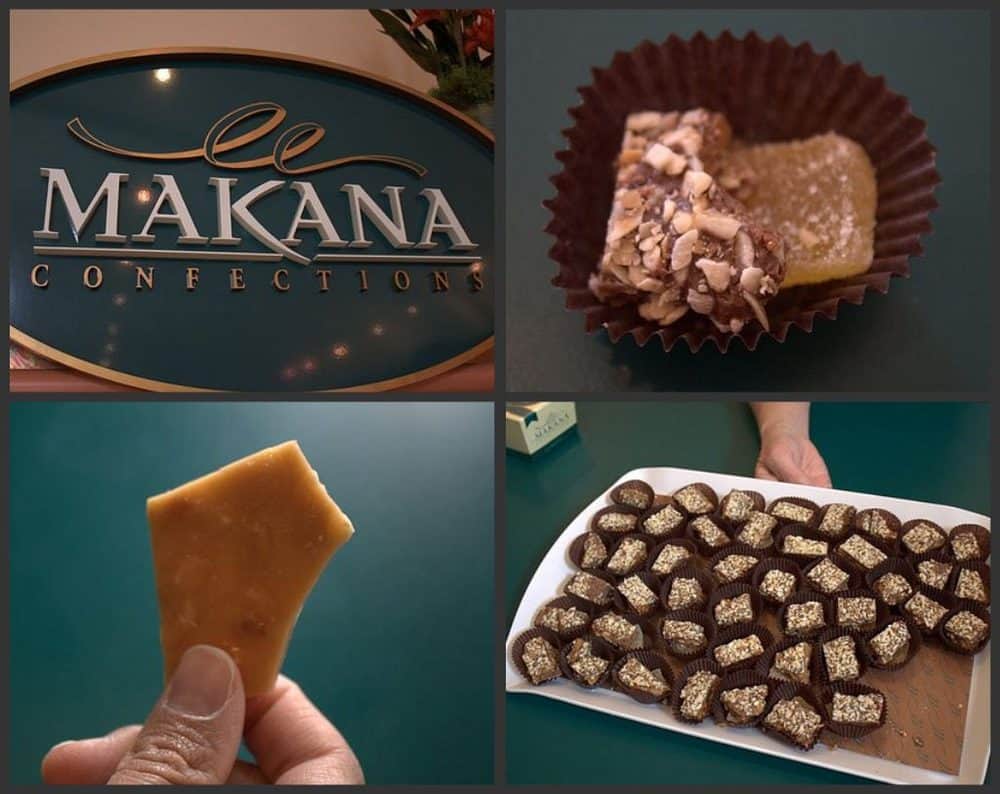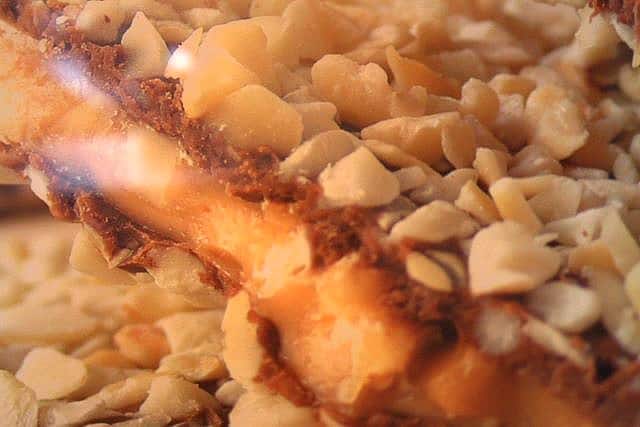 The last picture above is a closeup of the chocolate toffee from the Makana Chocolate Factory! Amazinggg. The wineries we visisted were: Cloudy Bay, Wairau River – where we enjoyed a fresh spinach, tomato and cheese pizza, Villa Maria, and Gibson Bridge – which was a small, family owned, boutique winery that had a great vibe and the best Pinot Gris wines I've ever had!! Beyond the wine tour (and the food on the tour) – we didn't have amazing meals in Marlborough. We stayed in the town of Blenheim – which other than the wineries – is a pretty sleepy town. I did have fun at the grocery store however – here's me picking out some whole grain bread for our lunches the next day!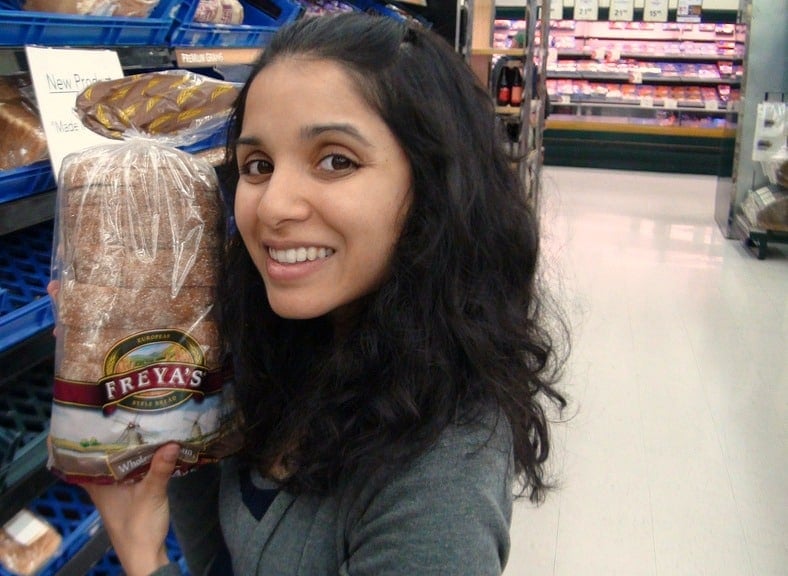 I love grocery shopping in foreign countries for some reason – it's always fun to see the different versions of familiar products around the world. The whole grain bread we found was made with all natural ingredients, and was very soft and fluffy – made some great PB&Js for our road trips!
After Marlborough, our last stop was Auckland and the Waitomo Caves. Our first night in Auckland we had a great italian dinner at Portofino – which is a cute restaurant right on the water.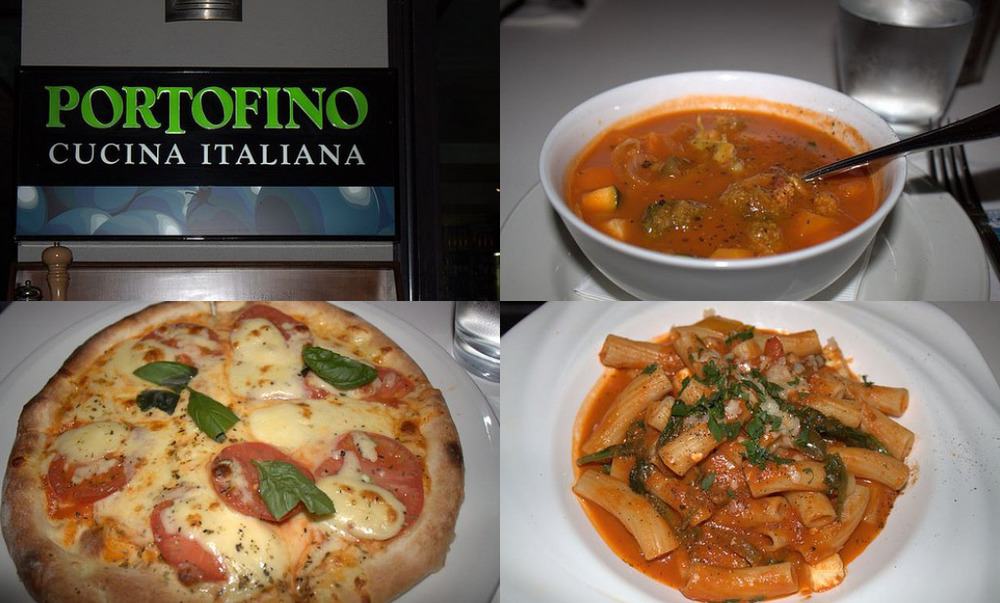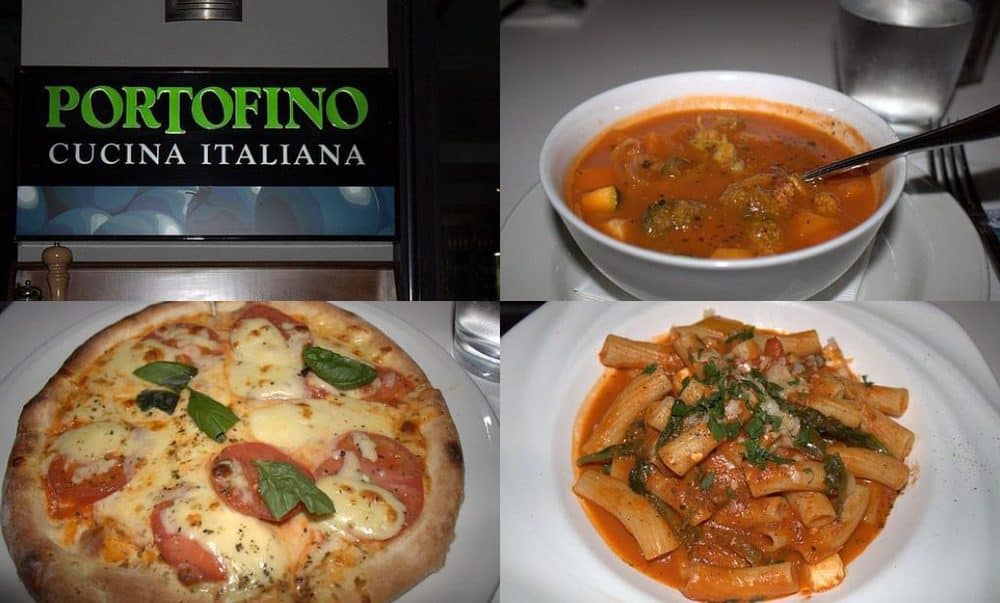 We had the minestrone soup, the margherita pizza, and a simple rigatoni with red peppers, spinach and feta. The next day, we headed to Waitomo to explore the Gloworm caves. We did an adventure tour (The Black Abyss) with the Black Water Rafting Company. It involved learning to repel and then repelling into the cave, ziplining in the pitch dark through the cave, diving into the pools of water at the bottom of the cave, swimming, hiking, floating through the cave, and climbing up two waterfalls at the end. It was exhilarating and beautiful. Here are a few pictures of our experience! First, me repelling into the cave…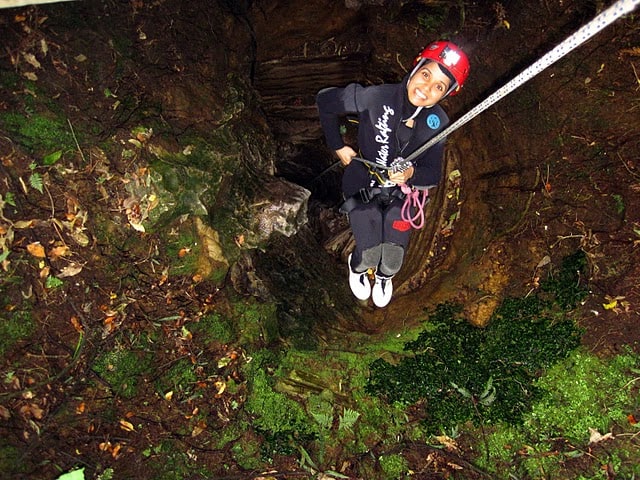 And a picture of the gloworms which literally covered the entire ceiling of the cave, looking like hundreds of little blue stars in the sky. This is what we saw as we floated on our backs through the cave.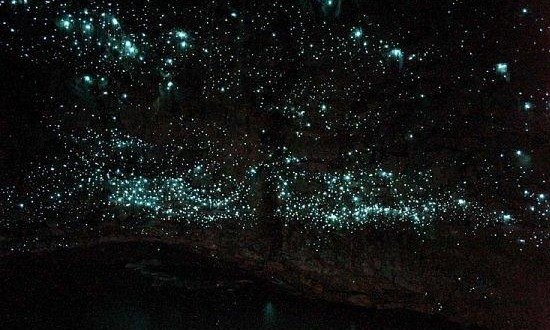 At one point, we stopped and the guide shined a light on the glowworms – and these tiny strings appeared. Apparently, that's how glowworms kill their prey: the bugs can't see the strings and get caught in them (like a spider web). The glowworm waits for them to die and then sucks out their insides. Gruesome huh? It's supposed to be one of the worst ways a bug can die according to National Geographic. In any case – it was crazy and super cool to see.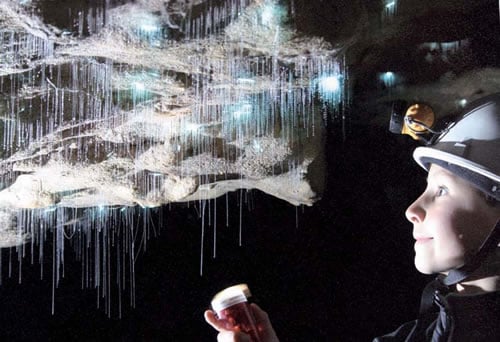 After about 5 hours, we emerged from climbing up the last waterfall, exhausted but amazed and excited about the experience we just had! We were starving when we got back to Auckland (it's about a 2.5 hr drive away) – and stopped at a Mexican place for dinner which was super vegetarian friendly – I was too tired and forgot to take pictures! But the restaurant was called Mexicali Fresh and I'd definitely recommend going! Our last meal in Auckland was an amazing brunch at Mecca.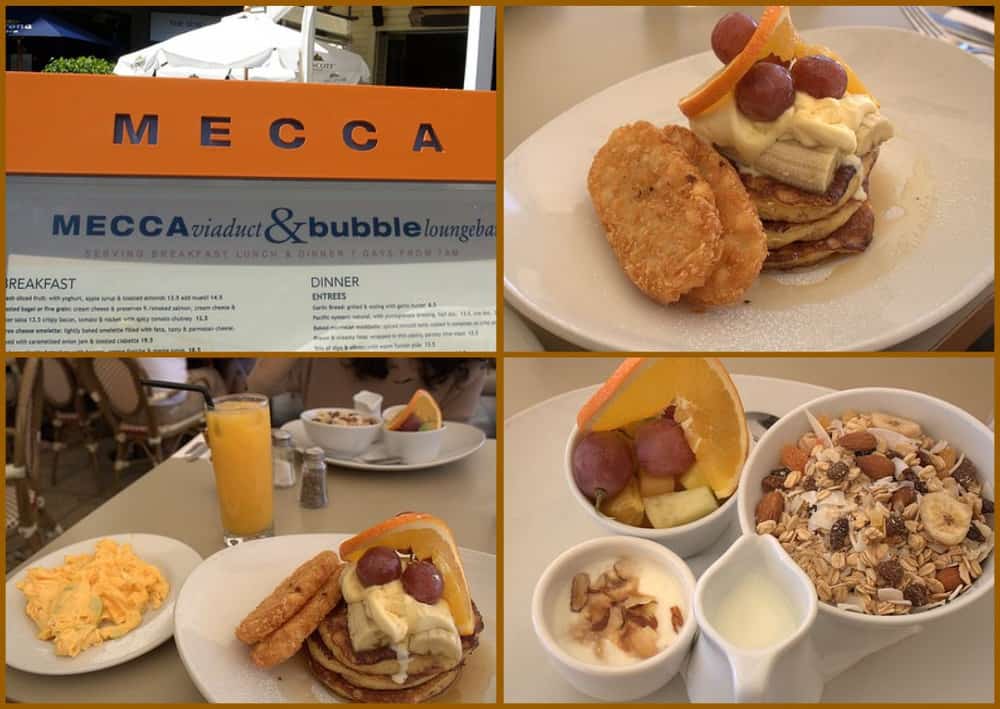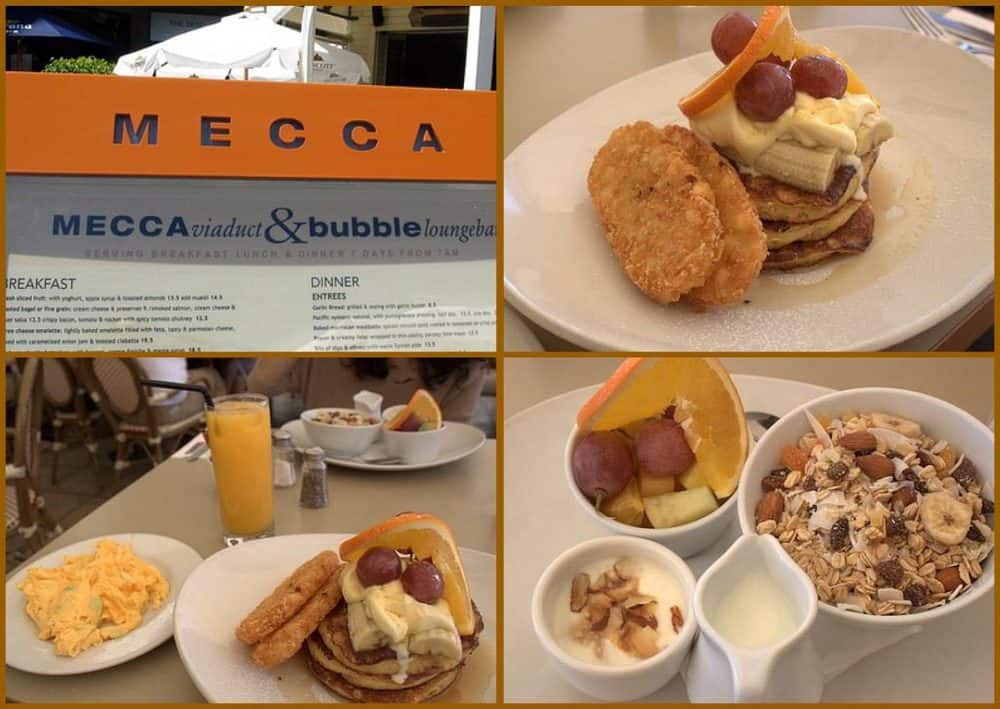 We had the Blueberry, Ricotta Hotcakes with Banana, creme fraiche and maple syrup (with hasbrowns on the side), and the Seasonal Fruit served with house made yogurt, museli, apple syrup and toasted almonds! We also got fresh squeezed orange juice. It was a great meal to end the trip – although we were very sad to leave! All in all – New Zealand was an amazing experience. I hope that in 20 years we can come back and it will look exactly the same.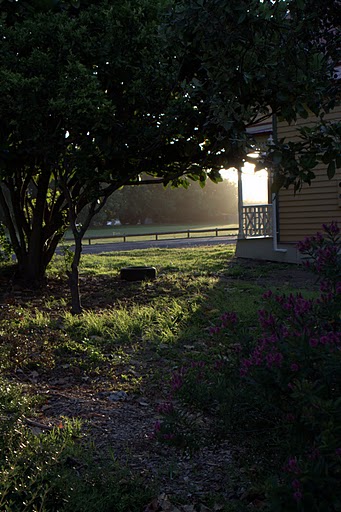 22 responses to "Tasty Travels in New Zealand"