My Visit to General Mills
This post may contain affiliate links. As an Amazon Associate, I earn from qualifying purchases. Please read my disclosure.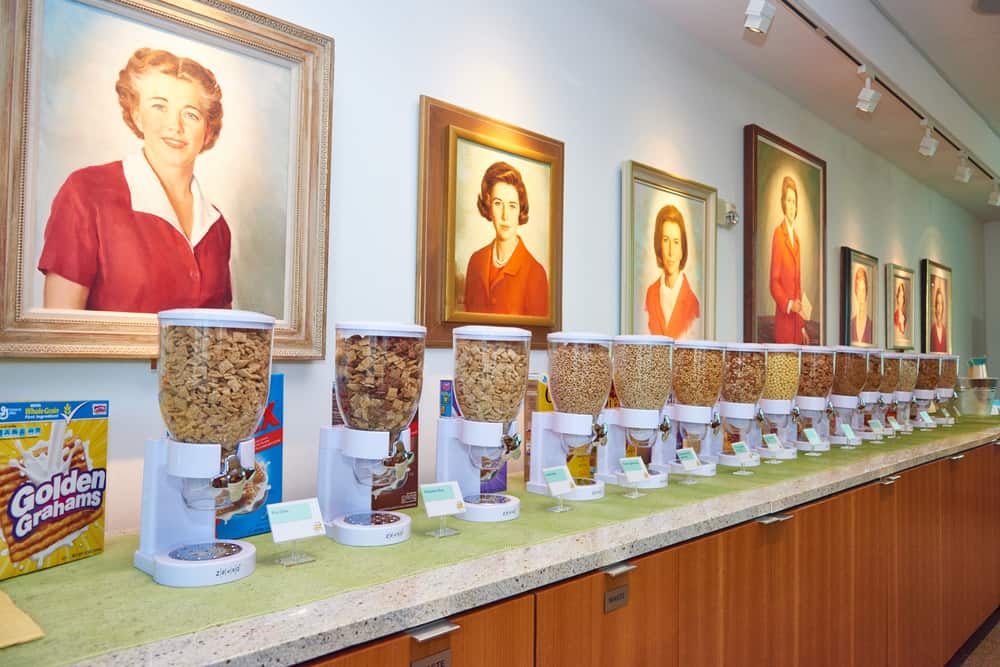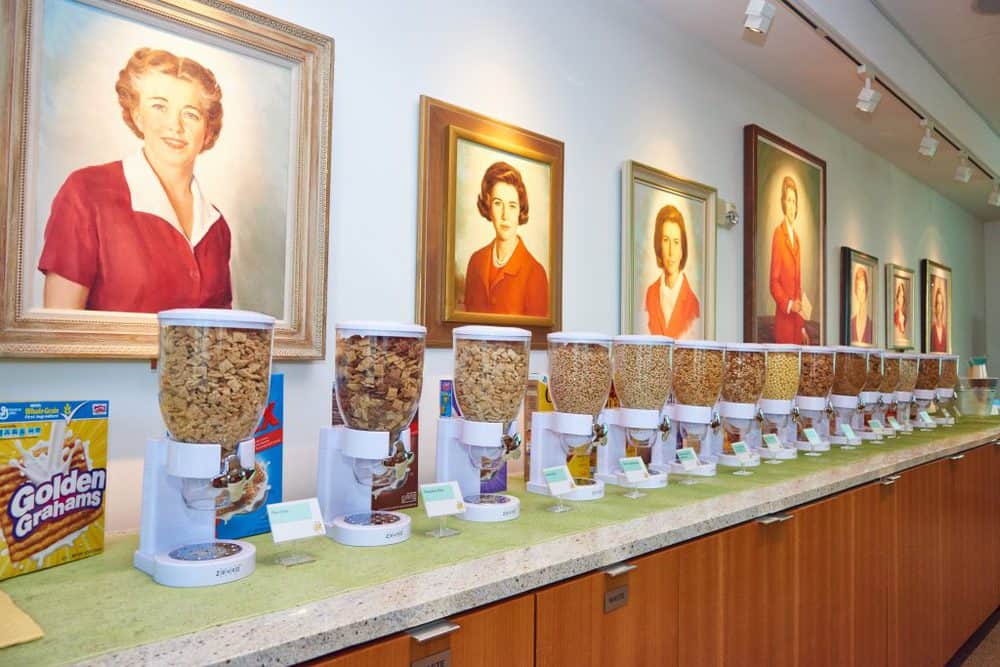 As you all know, a few weeks ago I took a trip to the General Mills' headquarters in Minneapolis, MN. It was a jam-packed two-day visit, where I spent most of my time chatting with their team and the President of their cereal division (Jim Murphy) about the steps they're taking to make their cereals healthier.
Before the trip, I was skeptical about General Mills' efforts to make their cereals "healthier." While some of their cereals like Yellow Box Cheerios, which are non-GMO, gluten free, and only have 1g sugar per serving, are good choices (and I'm a huge fan of their organic brand – Cascadian Farm), I was obviously concerned about their other cereals like Lucky Charms, Cinnamon Toast Crunch, etc. that have 10g sugar per 3/4 cup serving, and artificial colors/ingredients.
So what did I learn on the trip? Is General Mills just another big bad food company? What are their plans to make their cereals healthier? And what did we talk about for 2 days?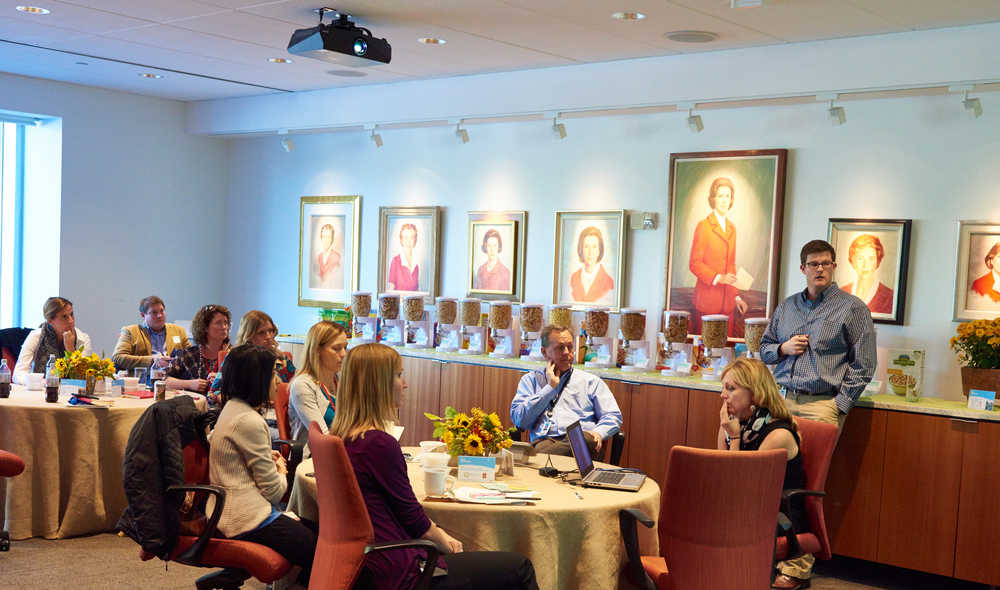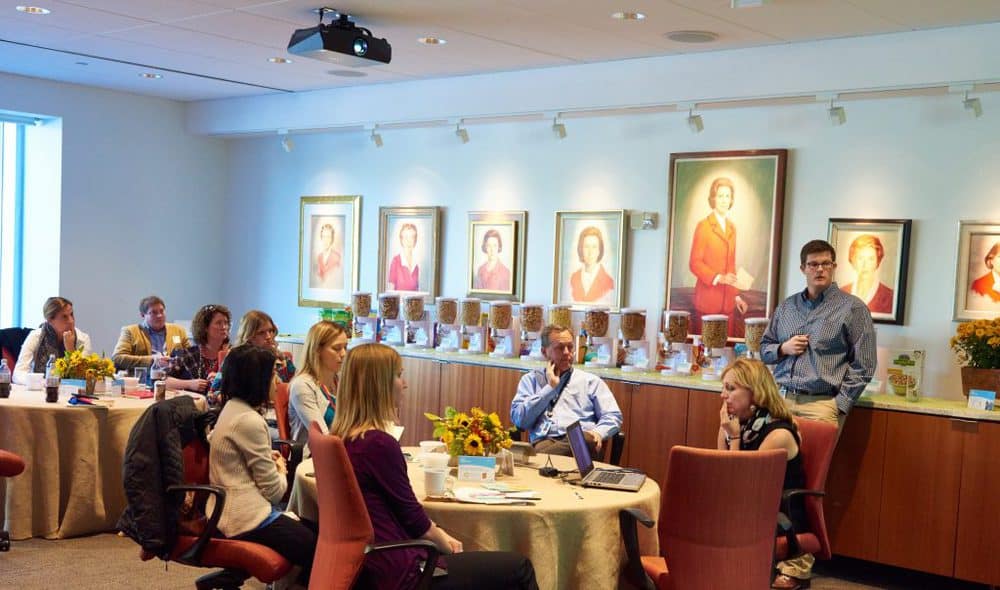 Here is a quick recap:
The cereal team at General Mills seems to really care about reducing sugar and removing all artificial colors/flavors from their cereals. All of us who attended (me and four other bloggers) expressed concerns over those ingredients, and everyone we spoke to at General Mills echoed our concerns. Over the past few years they have worked to reduce sugar content in their cereals down to 10g (max) per serving, and they are on a long term path to reduce that sugar even further.
Change can't happen overnight. Cereal production is amazingly complex and any change that starts now will take at least a year (if not longer) to appear on grocery store shelves. The team mentioned a 5 year plan to getting their cereals healthier, which I appreciated. Changing the ingredients in their cereals while still maintaining the flavors that many consumers love isn't easy, so the key here is long term change.
General Mills wants to give consumers healthier options for breakfast. Time and again we heard this from the team. They have families too, and they don't want to be in the business of making food that's the equivalent of a candy bar for breakfast. They see an opportunity (as a big company) to make a positive impact in the market — since their products are consumed by millions globally, if they make a change for the better, people will be healthier for it.
We had all kinds of discussions and experiences. Everything from a detailed presentation on how Cheerios are made and how gluten-free is made possible, to touring General Mills' headquarters (which is beautiful), to cooking in the Betty Crocker test kitchens (more on that later!), to creating our own ideal cereal and sharing that with General Mills.
I shared a ton of feedback during our meetings. Reducing sugar to 10g in all cereals and removing artificials is a great start, and I think there is still a lot more that can be done, including:

Increasing fiber in their cereals that have less than 3g fiber per serving.
Reducing sugar to 6-8g per 3/4 cup or (even better – 1 cup) serving (instead of 10g per 3/4 cup)
Removing BHT from all cereals
Bringing the ingredients of their non-organic cereals closer to what the ingredients of their organic line (Cascadian Farm) is – this doesn't mean making their non-organic cereals organic, rather I mean — making the ingredient labels more identical, e.g. if Cascadian Farm is using organic baking powder for their cereals, the GM brand cereal should use regular baking powder: See the equivalent labels for Cinnamon Toast Crunch and Cascadian Farm Cinnamon Crunch, or their Total Raisin Bran vs. Cascadian Farm Organic Raisin Bran.
The good news is that General Mills was really receptive to the feedback, and promised to keep me in the loop as they make further changes to their products.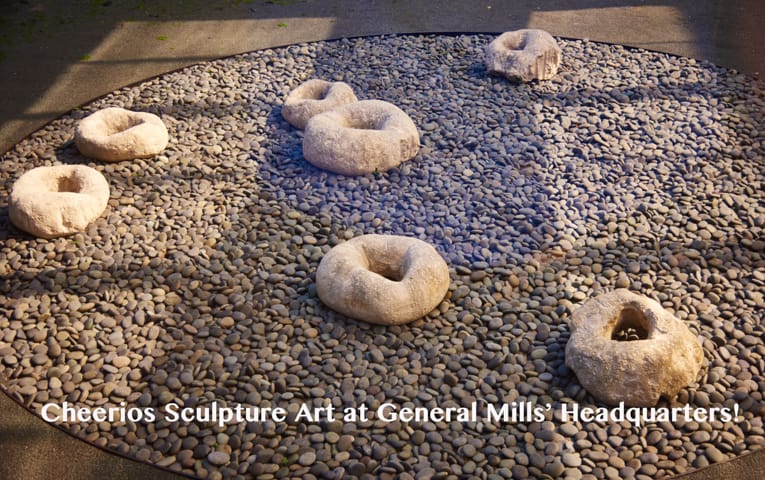 Now a quick teaser on the Betty Crocker Kitchens: the kitchen was absolutely gorgeous. The walls are actually two-story windows which fill the room with light, and there is every baking tool and ingredient you can imagine. We were given a task of making something (anything!) using one of their cereals, so I figured – what better time to experiment with a recipe I've been wanting to create for a while: healthy oatmeal breakfast cookies! I chose to use Cascadian Farm Organic Purely O's ground into a flour as an ingredient in the cookies. I'll post the recipe very soon!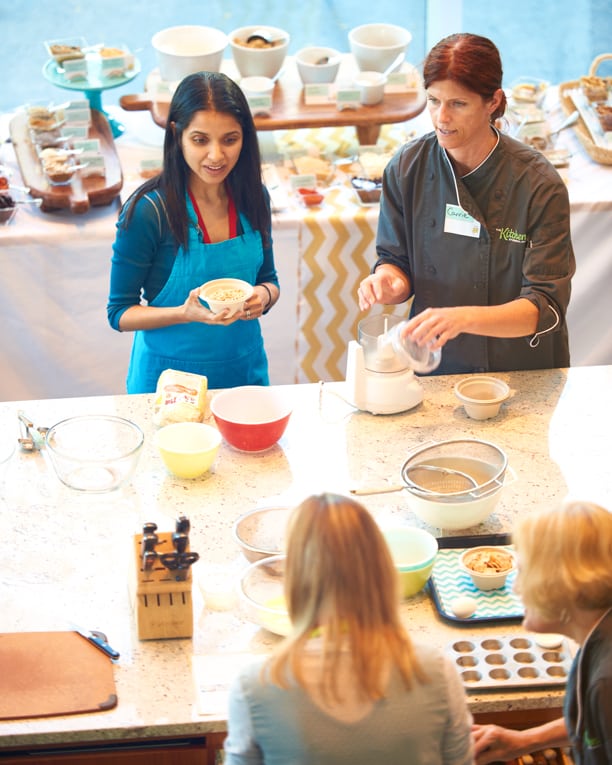 All in all, I thought it was a productive, helpful and fun trip, and I look forward to continuing to work with General Mills to make their products healthier overall.
(Note: This was a sponsored trip to General Mills. All photos were taken by General Mills – including the photos of my breakfast cookies which I'll include in a separate post).
4 responses to "My Visit to General Mills"