Summer in the South of France
This post may contain affiliate links. As an Amazon Associate, I earn from qualifying purchases. Please read my disclosure.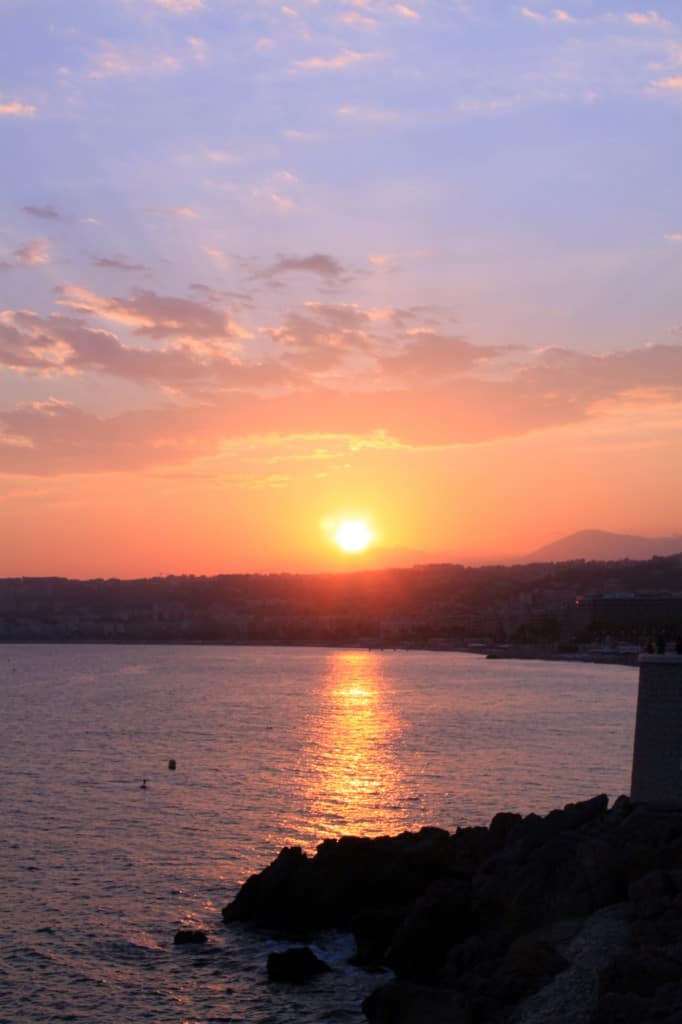 Hi Everyone! I'm back with part two of my France trip update 🙂 As many of you know, the first half of our trip was spent in Paris, which was absolutely amazing and filled with food, wine and daily excursions to different parts of the city. Our trip slowed down a bit as we took a train from Paris to Nice through the French countryside. The South of France is a much more laid-back, slow-paced environment than the hustle and bustle of Paris. It was a nice change of pace with the beaches, the consistent 80 degree weather (day or night), and the Italian-influenced food. We stayed in Nice, and took day trips to Monaco, Eze, and the Luberon region.
Old Town Nice has tons of amazing markets with fresh spices, herbs, fruits, vegetables, art, liquor, olive oil, breads, cheese, the list goes on and on. So a lot of our meals were in bits and pieces as we explored the various markets or packed sandwiches on day trips. But there were two restaurants in Nice that completely stood out, which I'll share with you here. The first is La Voglia – an Italian restaurant right in the heart of Nice.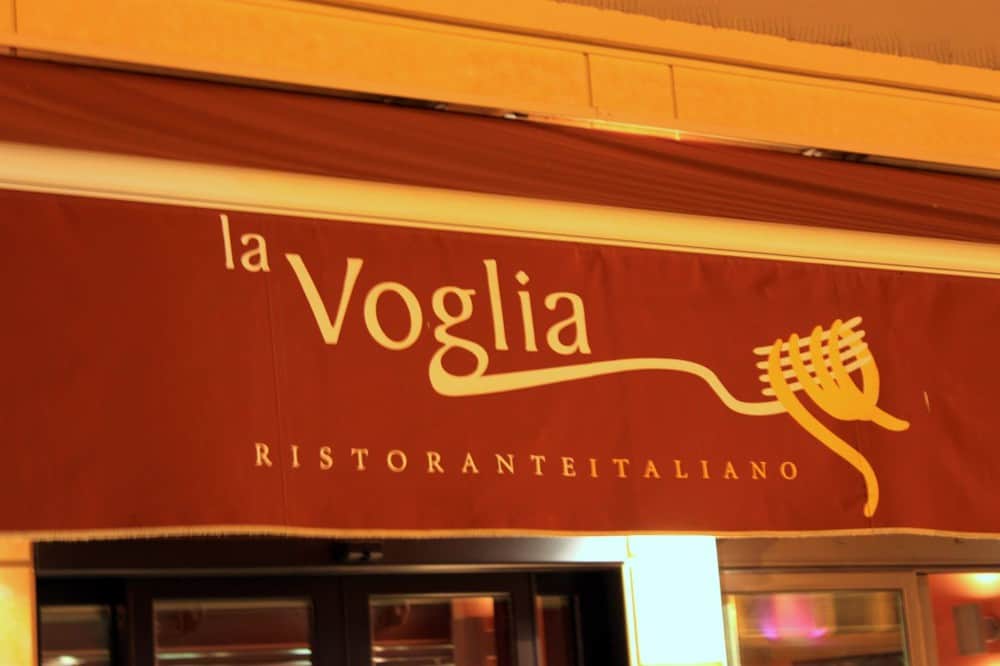 Now one thing to note is that while La Voglia is amazing, all of the restaurants around La Voglia are not – they're all tourist traps and the food & service is actually quite horrible. But La Voglia is like a diamond in the rough: amazing food, good service, and excellent wine.
We ate there on our first and last night in Nice – a cool way to bookend our trip. The first night, we ordered this wine: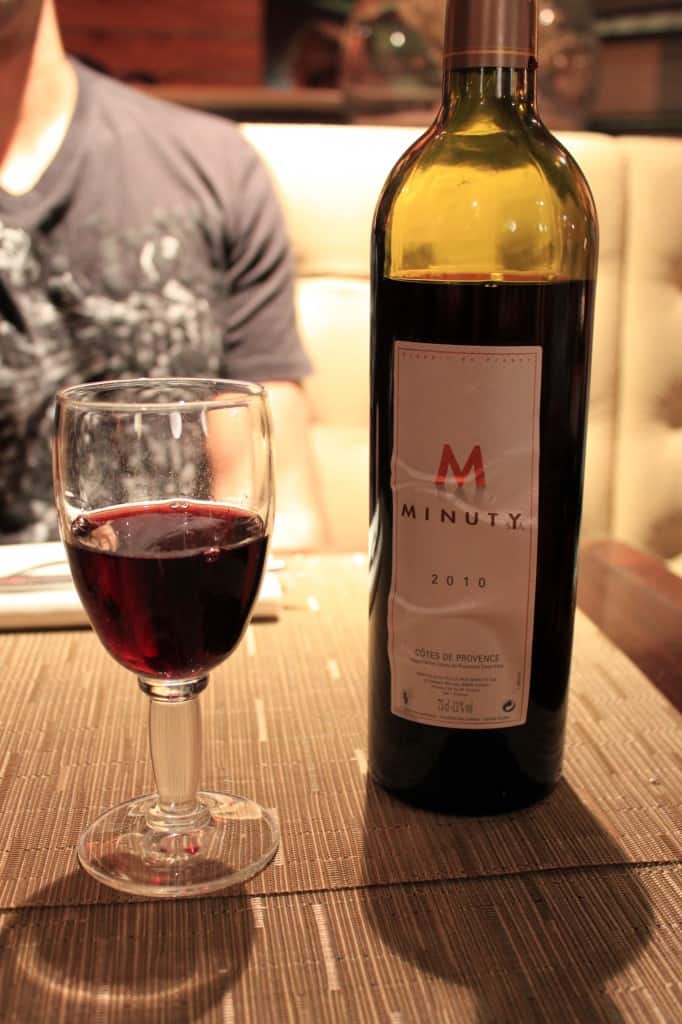 … which ended up being some of the best wine we had in the South of France. We absolutely loved it. For our entrees, we ordered a traditional margherita pizza drizzled with fresh olive oil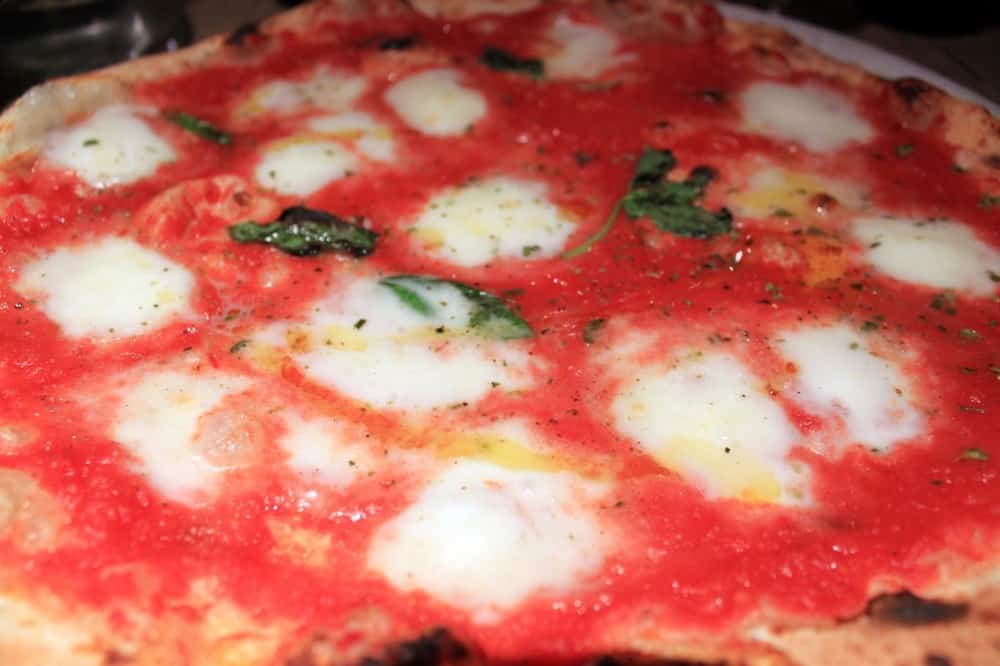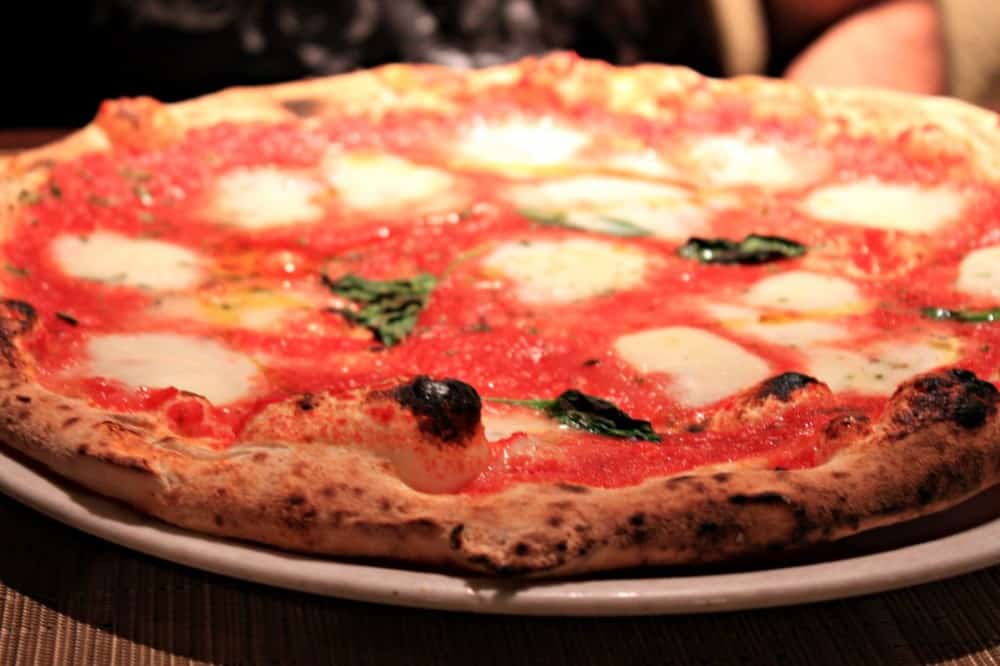 And a mixed greens, arugula, cantaloupe, tomato, and shaved parmesan salad served with fresh mozzarella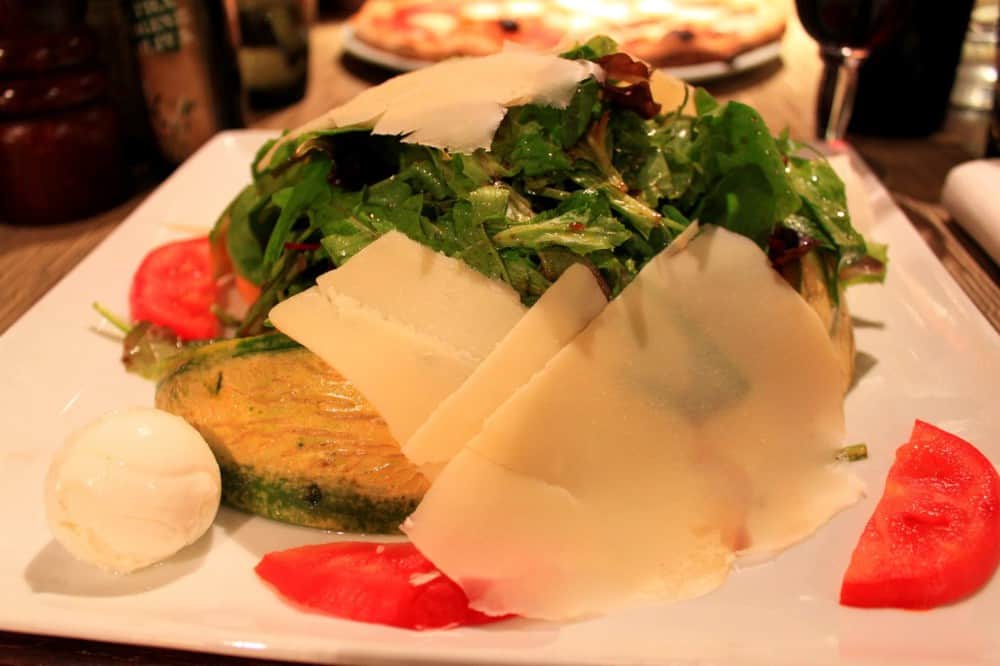 Both dishes were excellent, the pizza melted in our mouths as we took a bite, and I loved how fresh the veggies in the salad were. We couldn't resist ordering dessert as well – and ended up with these profiteroles with vanilla ice cream, freshly made chocolate fudge, and homemade whipped cream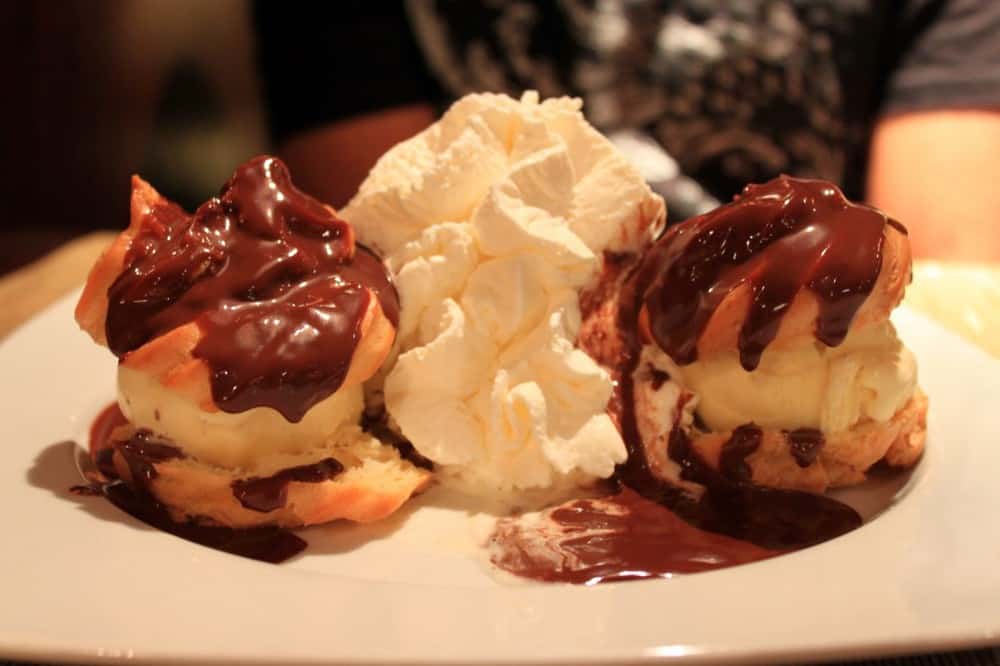 Yes, it tasted even better than it looked. It was unreal. When we came back the second time, we ordered the molten lava cake which might have been the best chocolate cake I've ever eaten.
The second restaurant that's an absolute must-visit in Nice is La Zucca Magica, aka – The Magic Pumpkin! What a cute name, right? This place is one of the most unique restaurants I've eaten at. It's 100% vegetarian, and has a 5 course menu for about 35 Euros that changes daily. They actually don't have any printed menus – so it's like eating in someone's kitchen (everyone gets all 5 courses, there's no picking and choosing, and every course is amazing). Here's how it begins: you arrive and the owner, who is super friendly, greets you and shows you to your seat. Then the following dialogue ensues:
He asks, "Wine?"
You say,"Yes."
He says, "Red or white?"
We said, "Red."
And then he brought out a carafe of red wine and placed it on our table. It was just table wine, but it was delicious.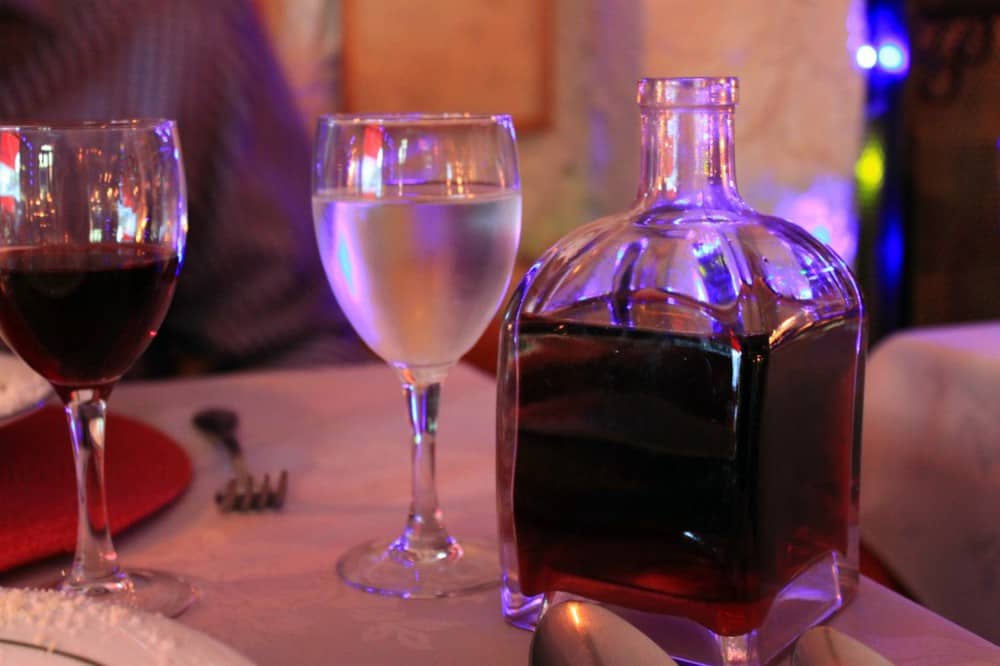 Then the first course arrived. The description of it came in French which we barely understood, but using my other senses I gathered that it was fresh ricotta cheese in a warm lemon and olive oil broth, with parmesan cheese shavings.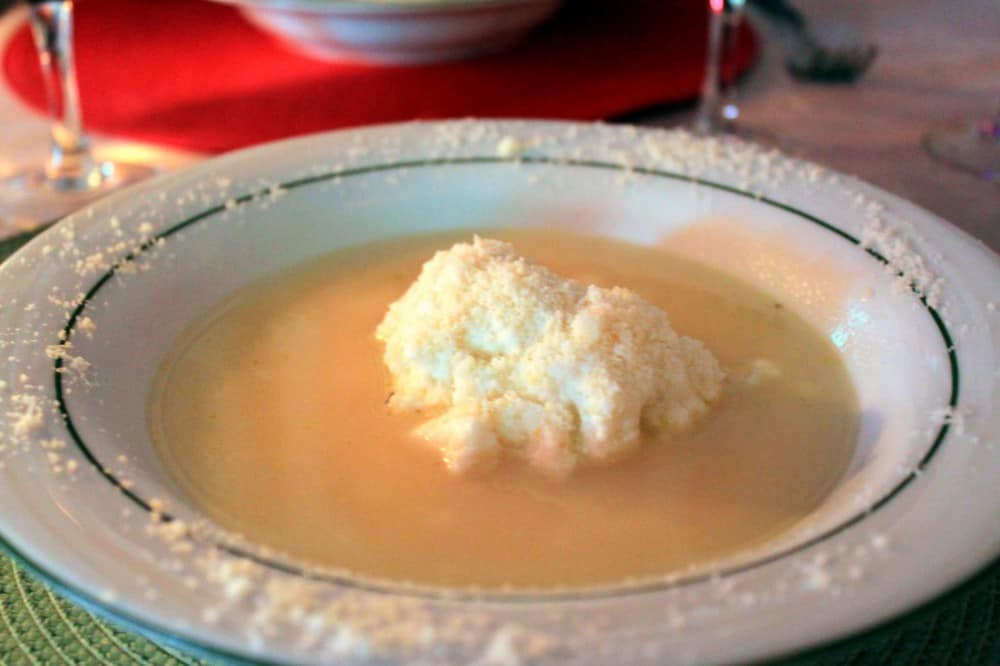 The cheese was so fresh, it practically came apart in the broth. It was soft and mild and the lemon had just the right amount of tangy-ness to it. Course #2: A garbanzo bean, noodle and spinach soup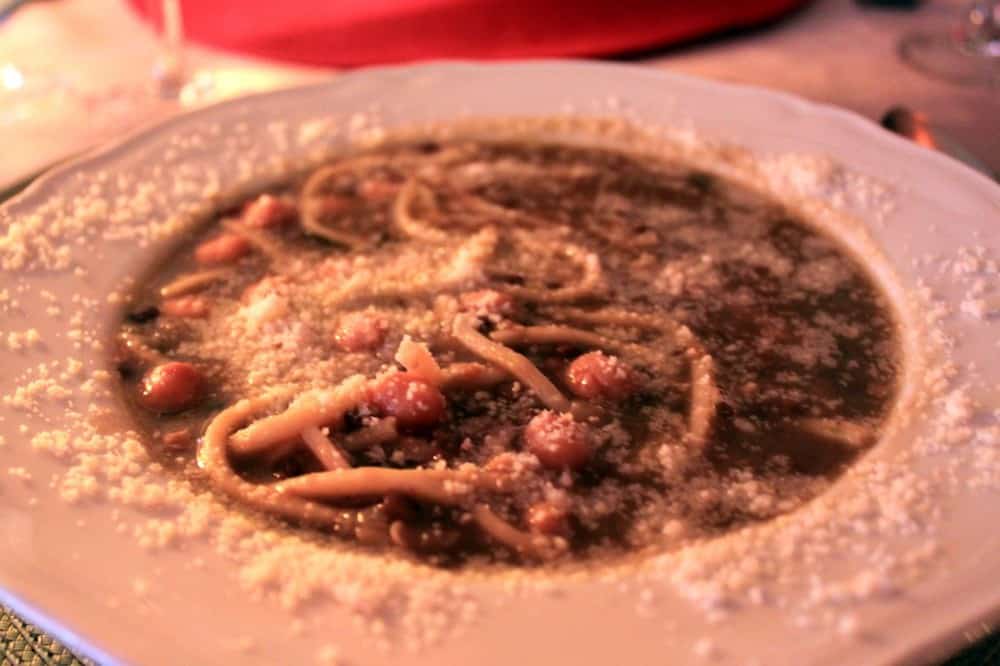 This felt like a classic Tuscan soup: warming and hearty, my favorite dish of the evening. Course #3: Tasted & looked something like a twist between a vegetable quiche and a terrine. It was topped with bruschetta style tomatoes and squash, and was extremely rich but had great flavor.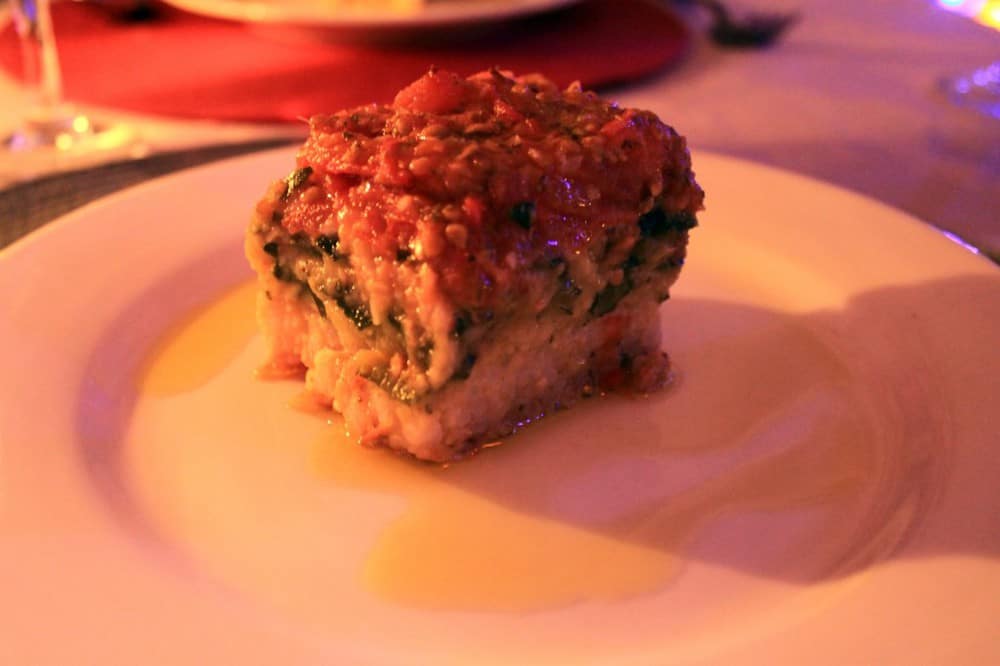 Course #4 was a swiss chard & parmesan cheese ball, served in a warm tomato broth with fresh olives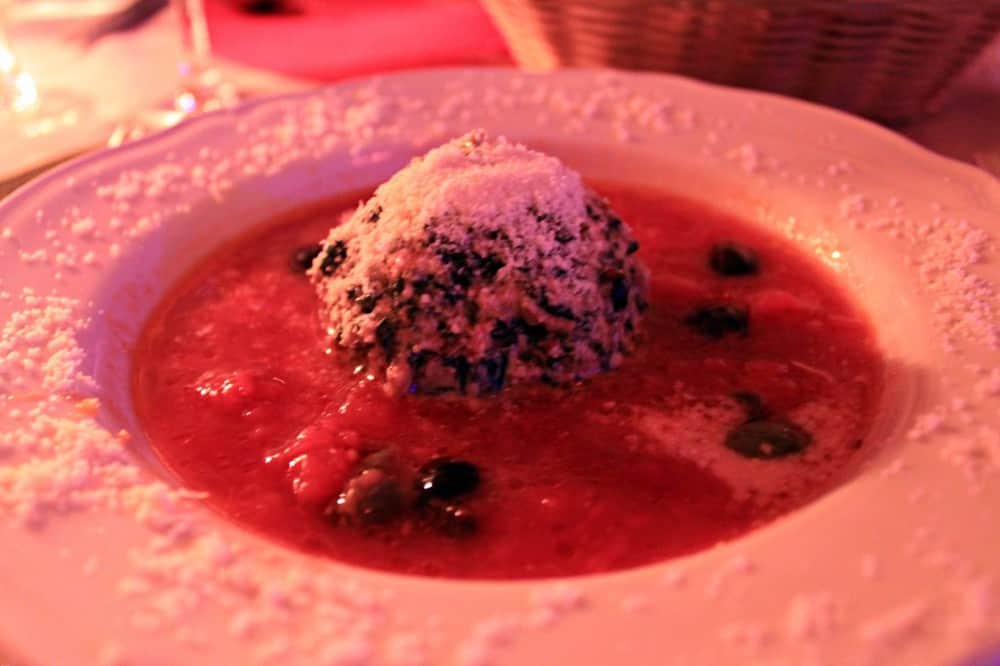 And of course, we had to end with dessert: a fig tart with custard and a rich mixed berry sauce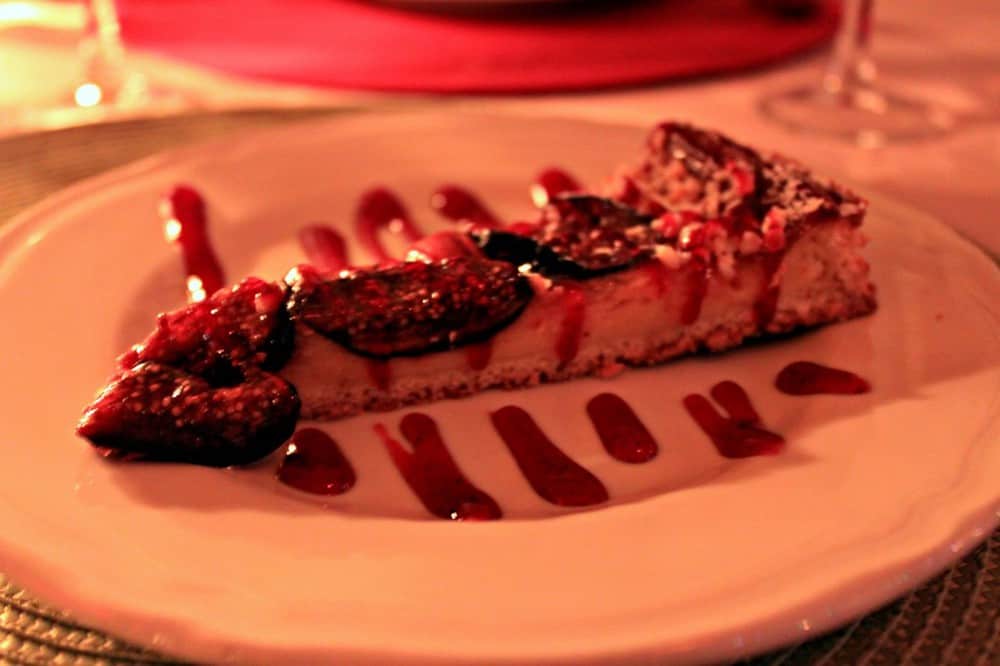 As you can imagine, we were unbelievably full after all of this, but it was so worth it! Dining at La Zucca Magica was an experience unlike any other. The ambience in the restaurant was also really nice – warm & cozy and right on the water.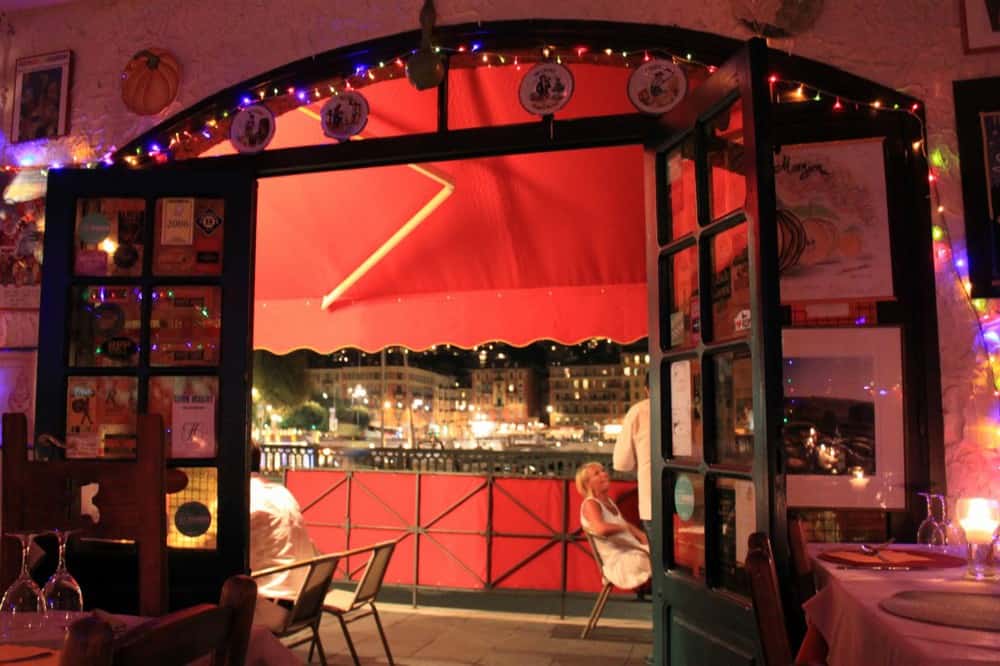 You have to try this place if you ever go to Nice!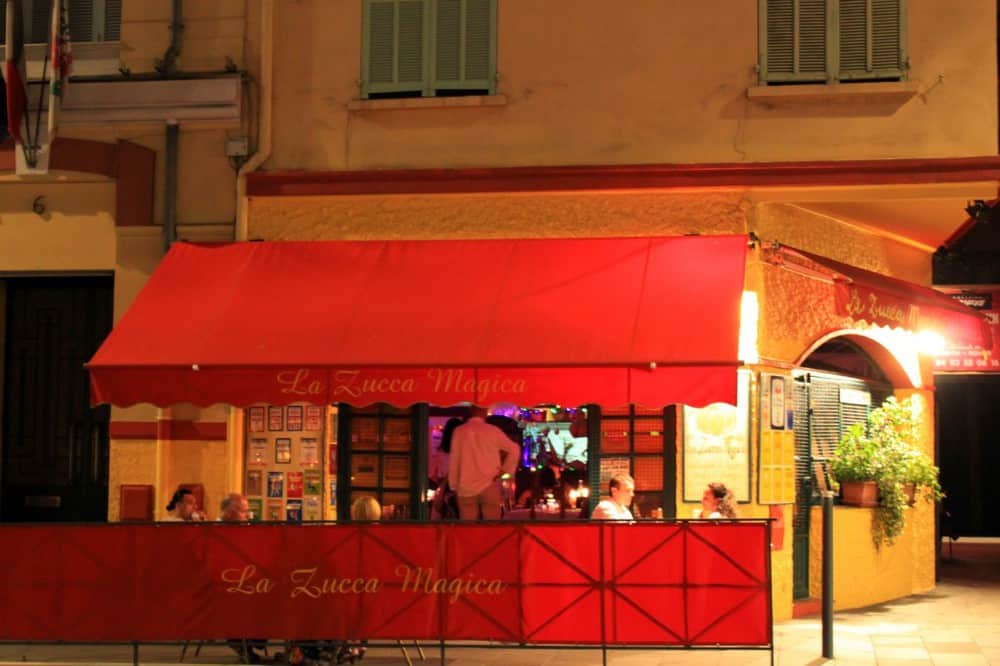 One of the last things we did before we left the South of France was take a day trip to the Luberon region – an area about three hours north west of Nice, in the heart of Provence. While we were there, we decided to do an all day hike from one hill-top town: Bonnieux to another: Lacoste. This was an experience of a lifetime, truly "off-the-beaten-path" – as our directions were written by a local and included things like "turn left at the big tree," and "follow the small path along the wall." Somehow (after getting lost multiple times) we found our way from Bonnieux to Lacoste, and found some spectacular views along the way. Our hike took us through the untouched parts of Provence – through orchards, vineyards, lavender fields, and the forest. Here are a few of my favorite pictures from that hike, which I'll leave you with as I end this post. Our trip to France was everything I hoped it would be, an experience I'll never forget.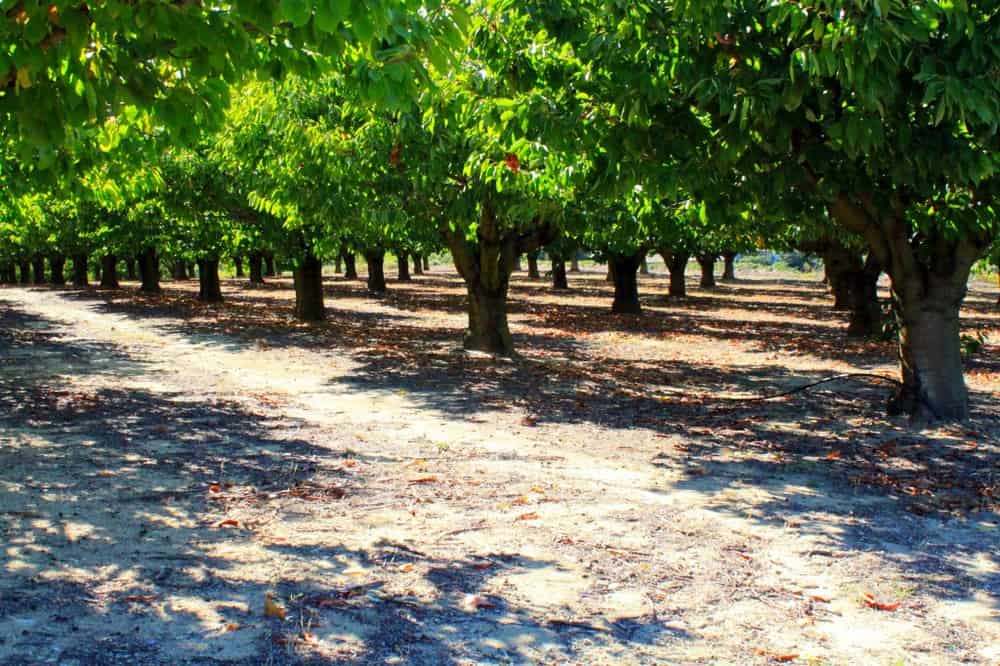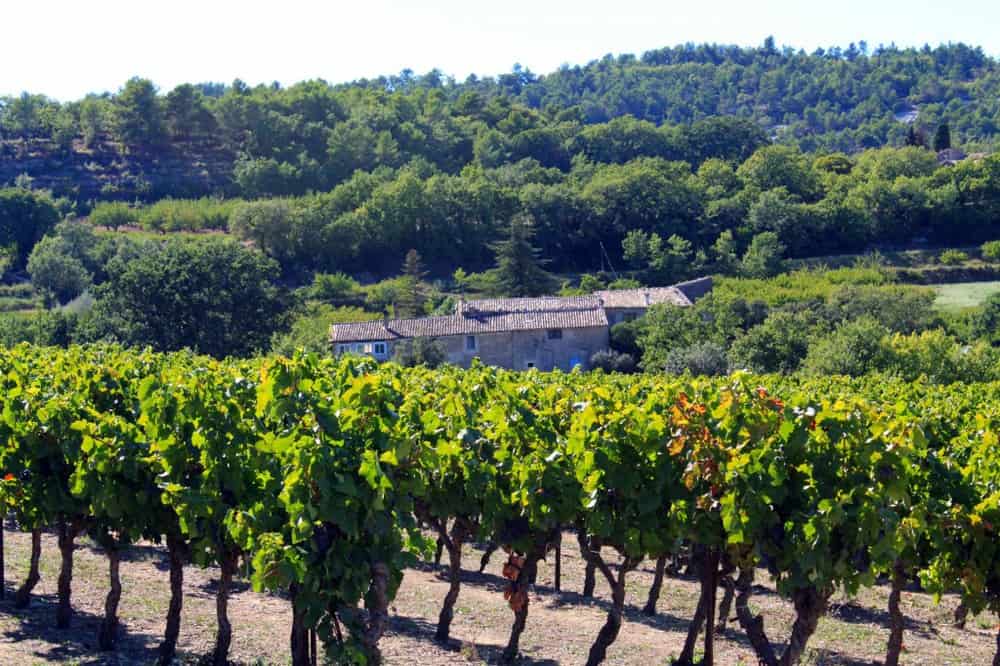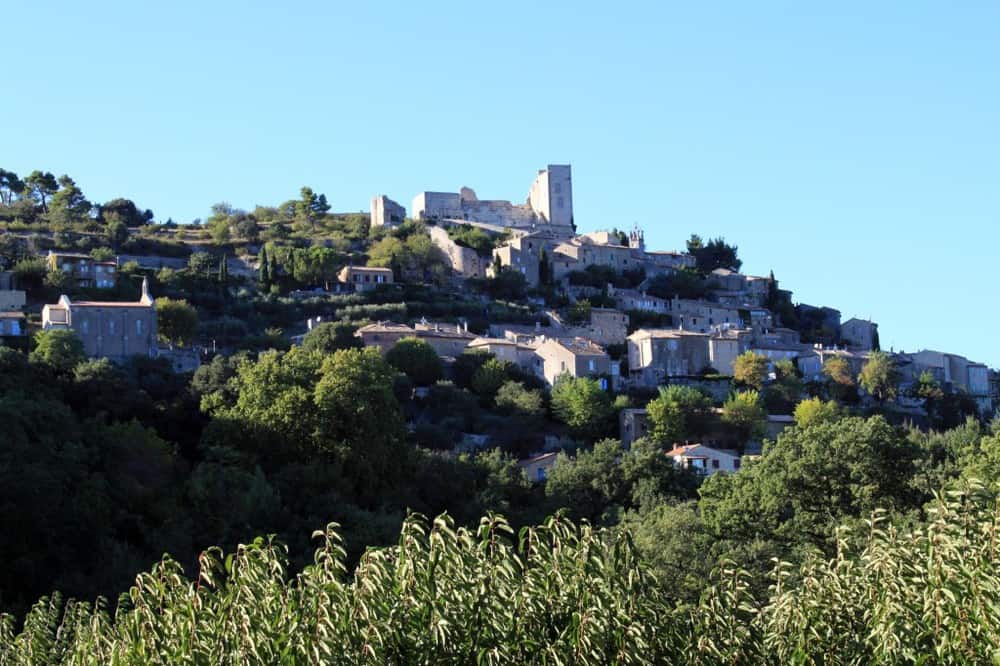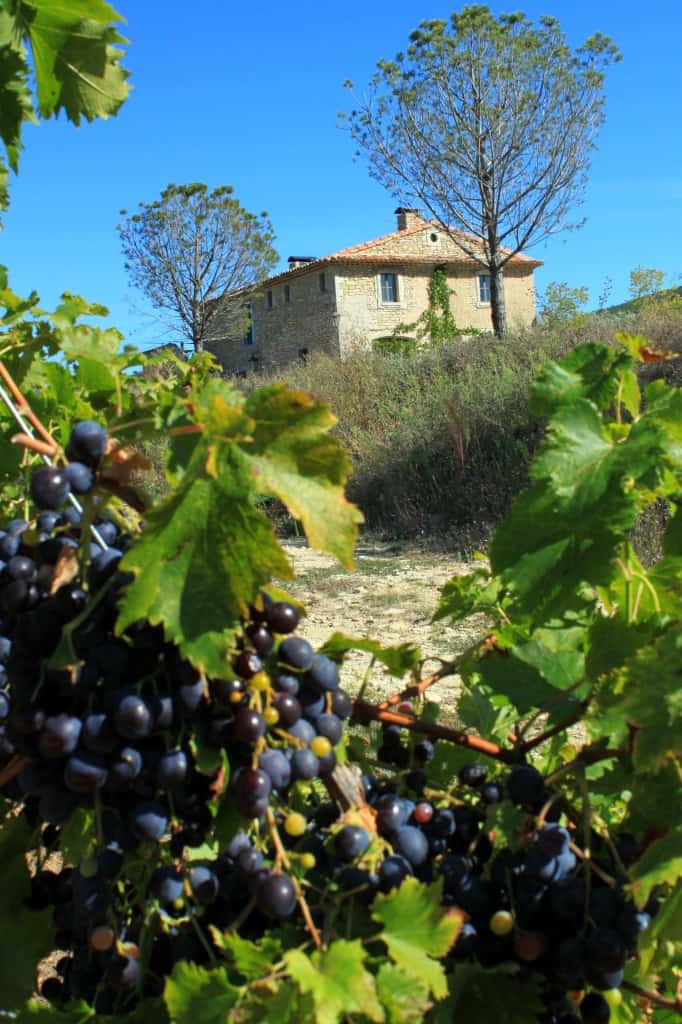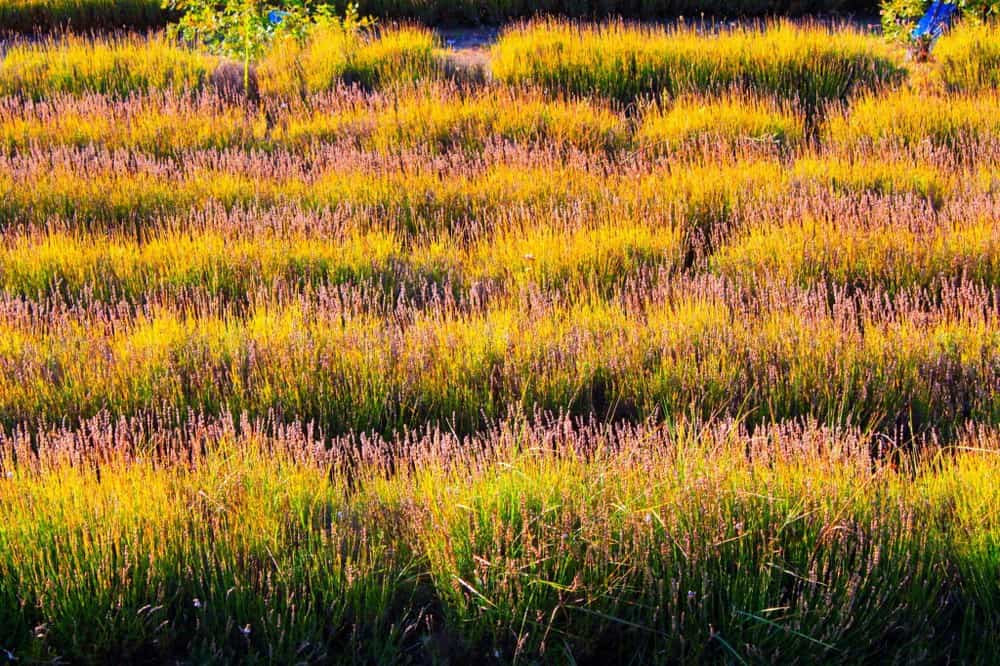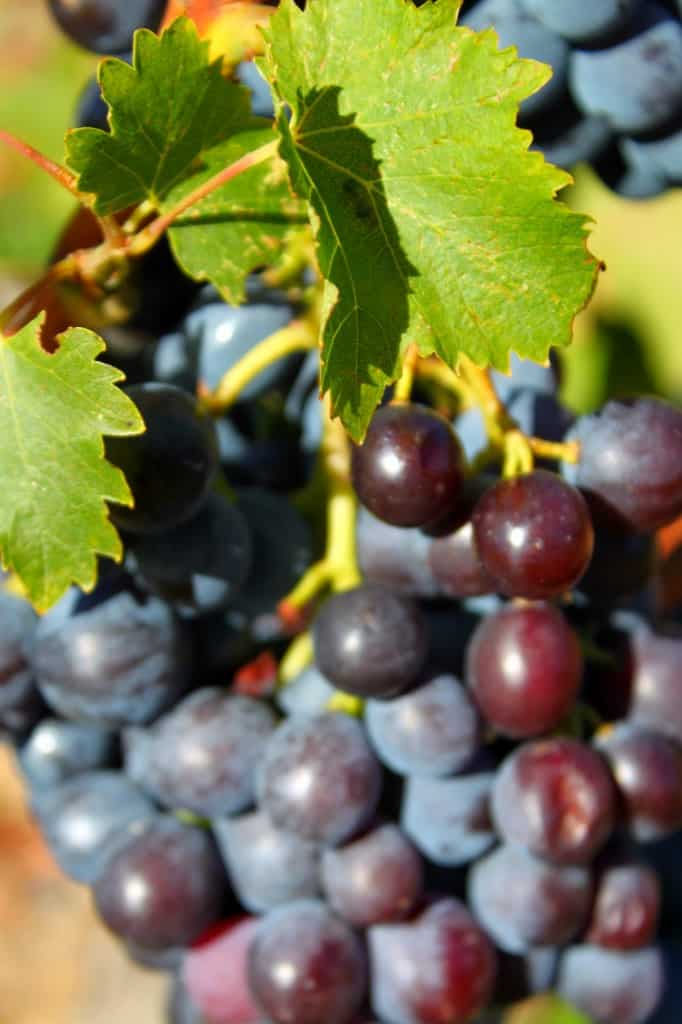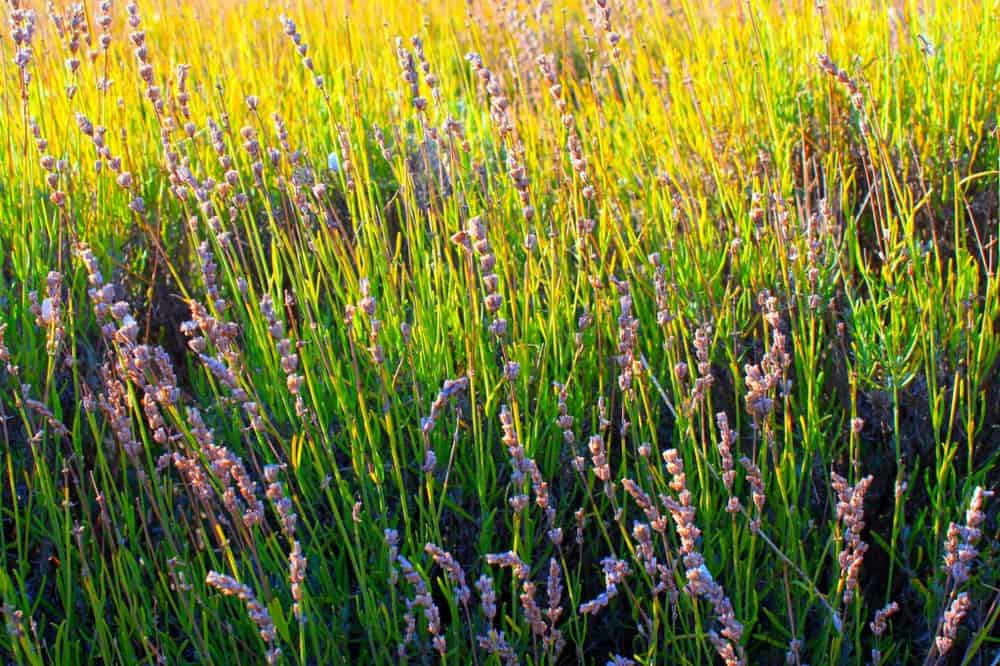 3 responses to "Summer in the South of France"