Making Moves
This post may contain affiliate links. As an Amazon Associate, I earn from qualifying purchases. Please read my disclosure.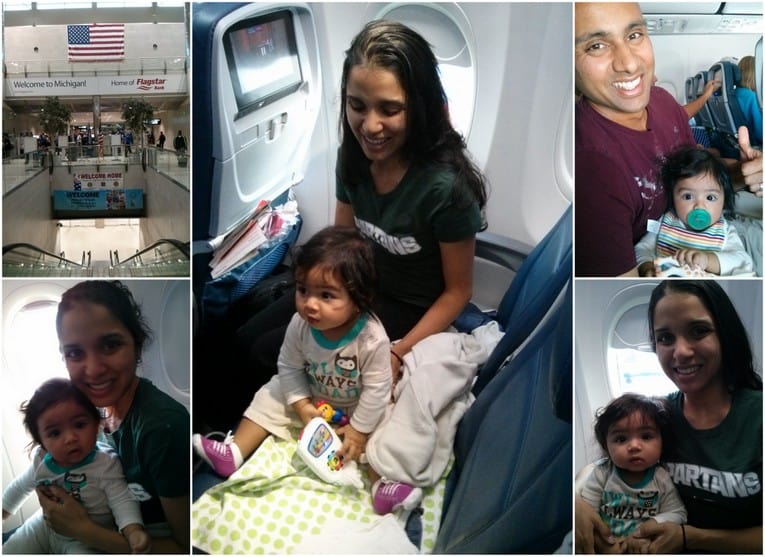 Hi Everyone! I know you've probably all been wondering where I've been the past couple weeks. In case you haven't guessed from the picture – this Bay Area girl is making a big move to… Ann Arbor, Michigan!
That's right: after living my entire life in the Bay Area, I'm off to start a new adventure in the Midwest. The husband just got an amazing tenure-track job at Michigan State (hence my Spartans t-shirt), and so we took Layla on her very first flight about 1.5 weeks ago and moved cross-country!
The past few weeks have been unbelievably hectic: between packing, moving, waiting for our stuff to arrive, unpacking, settling in, exploring the area, etc. – as I'm sure you can imagine.
But don't worry – there will be plenty more Picky Eater approved recipes coming your way very soon 🙂 This has truly been the year of major life changes for us and I really appreciate all of you sticking with me throughout all of it.
Before I get back in our (very enormous) kitchen (yay!) I'll leave you with a few of my favorite recipe roundups:
Just in time for Labor Day: my Labor Day Recipe Guide! 
5 Quick and Healthy Lunch Recipes
One Week of Healthy Meals On a $100 Budget!
Healthy and Easy Meals When You're Short on Time
Lastly, here are some pictures of all of us in our place this morning, surprised by a SF themed care-package from my brother and his girlfriend! See you all back here (with delicious fun recipes) very soon!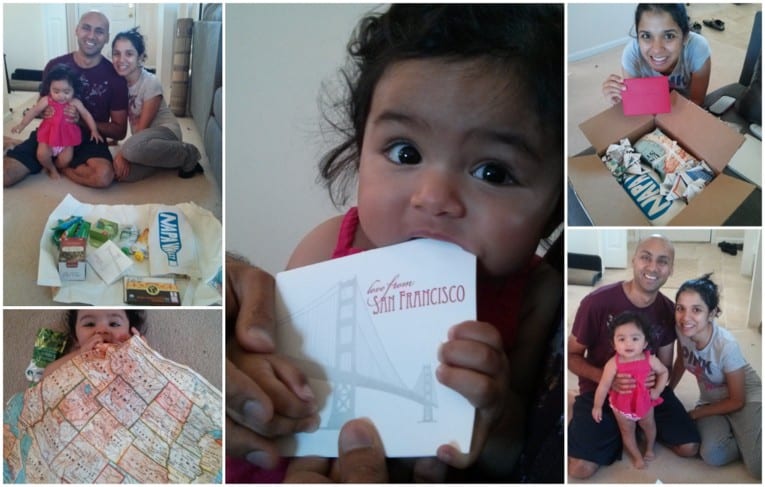 29 responses to "Making Moves"