My Favorite Restaurants in San Francisco
This post may contain affiliate links. As an Amazon Associate, I earn from qualifying purchases. Please read my disclosure.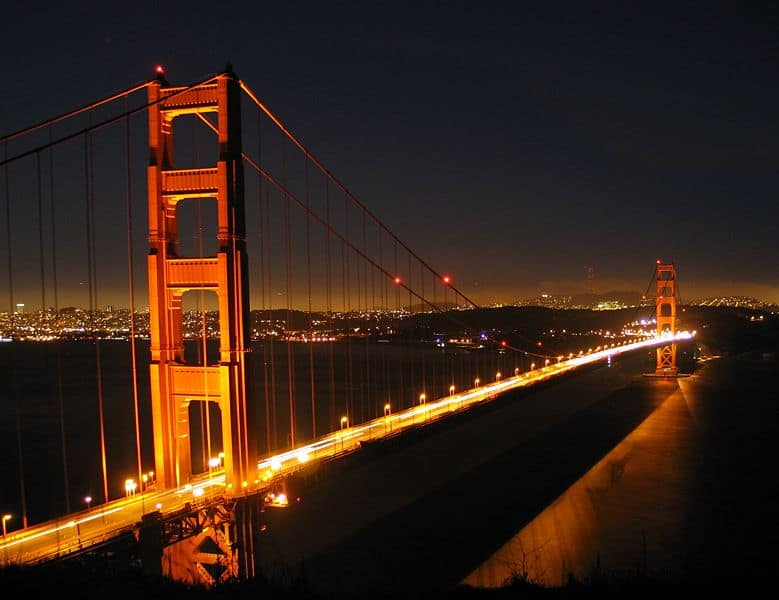 Recently, one of my girlfriends was visiting SF, and she immediately asked me to recommend a few of my favorite restaurants for her to visit while she was here. I LOVE the food in San Francisco – every ethnicity, every flavor, every style (casual to super upscale) is available within a 2-5 mile radius for your eating pleasure! And of course there's the Farmer's Market at the Ferry Building (and the Ferry Building itself) which are amazing finds for locally grown, fresh fruits and veggies, and all kinds of inventive dishes from small artisan restaurants. The list I sent to my friend is below – obviously this isn't comprehensive of ALL of my favorites in SF, but these are the ones that we visit the most often 🙂
Hope it's helpful!
Favorite Restaurants in San Francisco
Colibri (https://www.colibrimexicanbistro.com/)
Amazing Mexican food with tons of veggie options. Their guacamole is made fresh, table side – so you can customize it to your specific tastes. A great assortment of salads and other Mexican dishes with an inventive twist. Tons of drinks, and happy hour too! On some nights they even have live music which just adds to the ambiance of this restaurant.
Kokkari (https://www.kokkari.com/home/)
Upscale mediterranean food, amazing ambience, tons of flavor. Their small plates are great, as is their sweet pea & feta ravioli! Good for groups and even for a special date night.
Greens (https://www.greensrestaurant.com/)
Upscale, all vegetarian. BUT – I promise meat eaters won't be dissatisfied with this restaurant! With a local menu that changes daily, the food at Greens is warming, tickles your tastebuds, and is a culinary adventure to experience. Set on the marina, the views from the restaurant at night are beautiful, as is the rustic decor inside the restaurant itself.
A16 (https://www.a16sf.com/)
Fun, Italian restaurant in the Marina; also has a wine bar with a very extensive wine list. Their pizzas here are a must have – they have an incredible list of toppings, and the dough is made fresh onsite. Feels like you've stepped into little Italy in SF.
Mama's (https://www.mamas-sf.com/)
The best breakfast and brunch in SF, hands down. Mama's has something for everyone – from their French Toasts made with a variety of house baked breads, to their "low fat breakfast specials" that taste great, Mama's definitely will not disappoint! Be prepared to wait in line – especially if you go on a weekend – but I promise, it's worth the wait 🙂
Dosa (https://www.dosasf.com/)
Indian food, located in the Mission. True to its name, Dosa serves up traditional South Indian fare but has a variety of fusion options that taste great too – like their Organic Aspargus Soup made with shallots, leeks, spring onions, coconut milk and lemon zest. Or their Fiery Fruit Salad dressed with lemon juice, mint, cayenne and ginger. You'll experience South India in a new way at this restaurant, and since its in the Mission you're guaranteed a great crowd and ambiance.
Gracias Madre (https://www.gracias-madre.com/web/menu.php)
Mexican food, located in the Mission. But this Mexican food is different than anything you've tasted before! Their food is 100% organic and vegan, and their menu changes because it's based on seasonal ingredients. Their tortillas and tamales are handmade from organic heirloom corn, some of which is grown by them on their own farm! I'd highly recommend trying this place – even meat eaters will love it!
Local Mission Eatery (https://www.localmissioneatery.com/)
A true SF staple, local in every way, with great food and a community feel. They even have cooking labs and allow patrons to stand at their open kitchen and observe them making your meal! Dinners are events, at a shared kitchen and table. Every dinner is a unique, four-course, set menu at a very reasonable price. (Vegetarians can be accommodated ahead of time). The food is local, hyper-seasonal, homemade and refined. Definitely an experience to try if you're ever in SF!
7 responses to "My Favorite Restaurants in San Francisco"