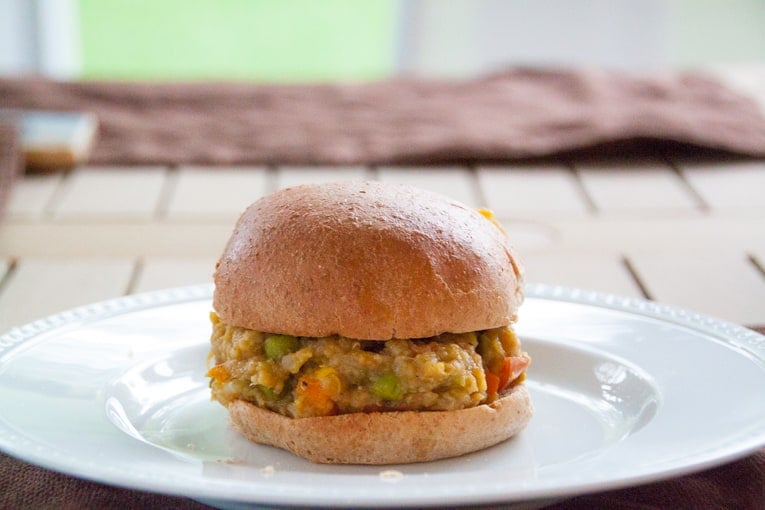 Ever since I was a kid, "Pav Bhaji" was pure comfort food for me. Traditionally, it's a mix of potatoes, peas, carrots, and Indian spices, served on a warm, toasted, buttered, fluffy white bun as kind of an open-faced sloppy joe. It's like Indian street food, and it tastes delicious.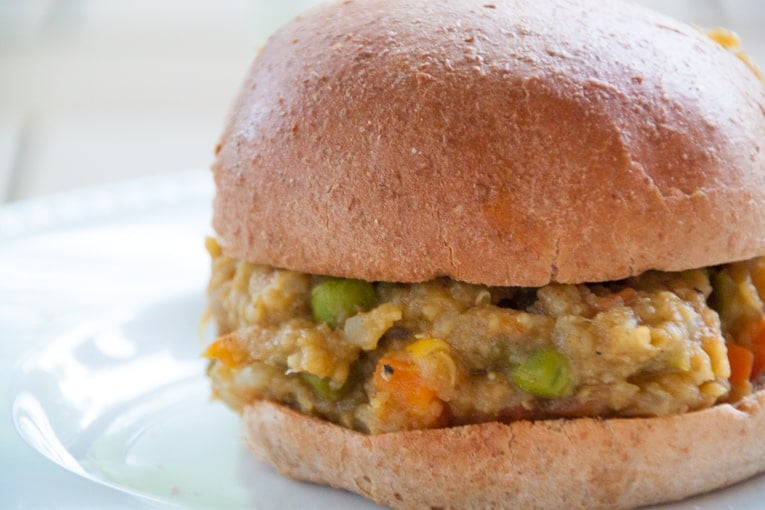 And while I do love the traditional version, it's not the healthiest thing to eat on a regular basis. It's basically refined carbs, regular carbs, and then more carbs, with a little bit of fat from the butter and cooking oil thrown in. There's very little fiber and virtually no protein in the original so it doesn't work as a filling meal. But it tastes SO good!
So I was on a mission: make a healthier "pav bhaji" recipe that tastes just as good as the original, but gives you way more bang for your nutritional buck.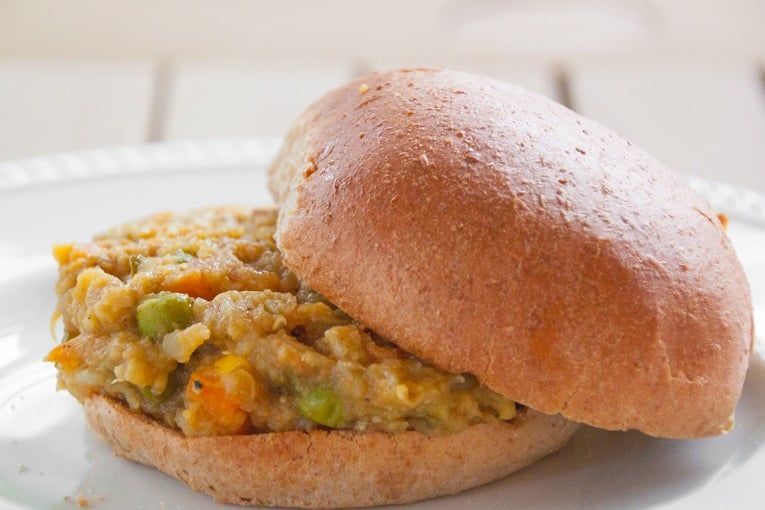 This recipe fits the bill! It looks pretty similar to the traditional version, and tastes the same, but has TONS of secret healthy add-ins that will keep you full, happy, and satisfied for hours.
What are the secrets?
Red lentils to start. When cooked down they become totally mushy and soft, and take on the flavor of anything they're cooked with. Those little gems bring protein and fiber to the recipe and you won't even notice them in the dish! To add to that, I dumped in a bunch of veggies: cauliflower, zucchini, and mixed vegetables, and cut the potato-to-other-veggies-in-the-dish ratio way down. There are still potatoes, just not as many as the traditional recipe would call for. And of course, all of the warm, aromatic Indian spices that you'd see in any self-respecting pav bhaji 🙂
I served it on a sprouted wheat burger bun for more protein and fiber, and to make it more like a veggie burger.
The result? An absolutely amazing, spicy, filling and fun dinner, that both the husband and Layla loved.
The Ingredients
1 tsp olive oil
1 cup dry red lentils
1 16oz bag frozen cauliflower
1 10oz bag frozen mixed vegetables (peas, carrots, green beans, corn)
3 zucchini, diced
3 tomatoes, diced
1 red onion, diced
3 red potatoes, diced
2 tbsp ginger
1 tbsp garlic

1/4 tsp turmeric

3.5 tsp Pav Bhaji masala (you can get this online or at any Indian store)

1.25 tsp salt

1 tsp garam masala

1/8 or 1/4 tsp cayenne pepper (to taste if needed)

Sprouted Wheat Burger Buns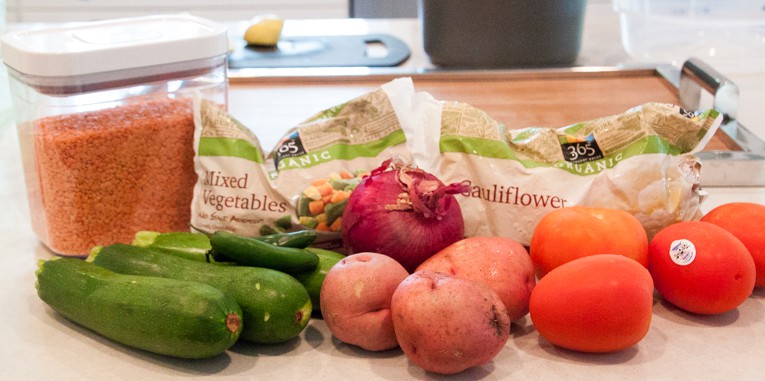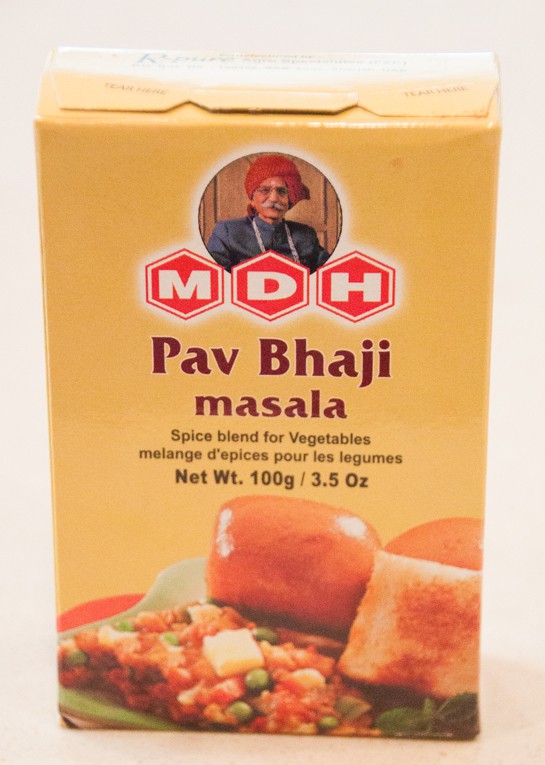 This recipe makes 10 servings. 1 serving = 1/10th of the mixture + 1 sprouted wheat burger bun.
Total cooking time (including prep): 60 minutes
The Directions
Step 1: Put the red lentils and water in a pot and bring to a boil. Reduce the heat to low and simmer until the lentils are softened, about 15 minutes.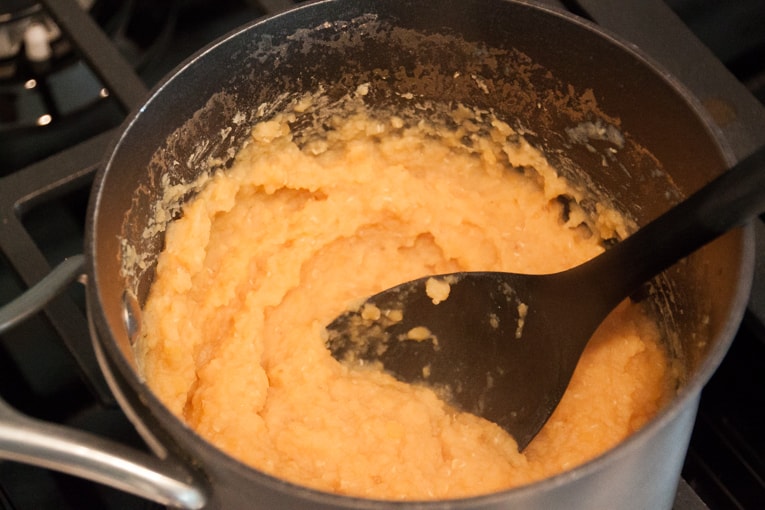 Step 2: Cook the cauliflower, mixed vegetables, zucchini and potatoes in water until soft. When they're soft, mash the vegetables well, in the liquid. Stir in the cooked lentils.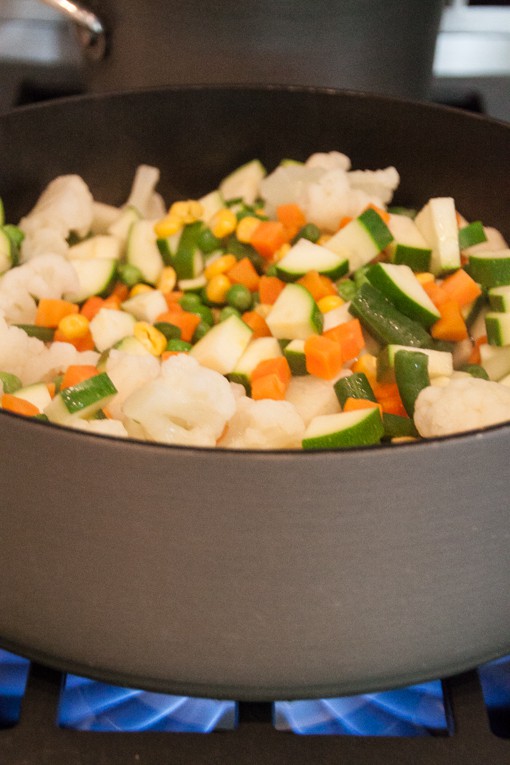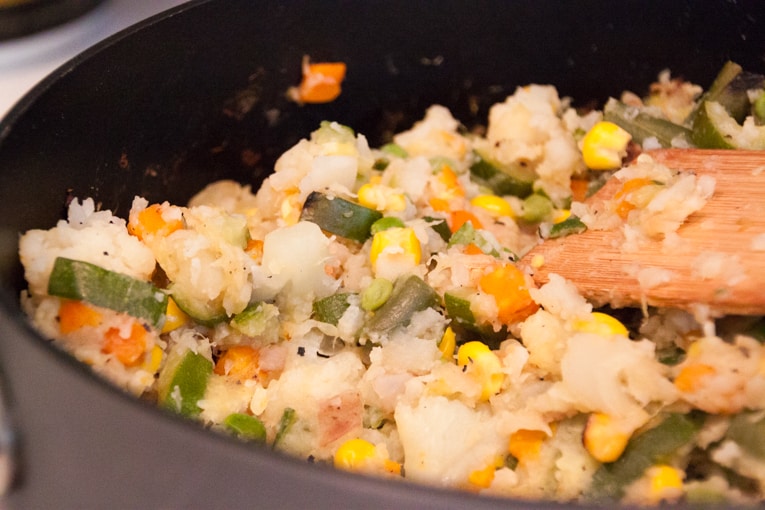 Step 3: Heat olive oil in a large skillet or pot over medium heat. Add the onions, ginger, garlic and tomatoes and cook until the onions have browned and the tomatoes start to break down (about 5-10 minutes).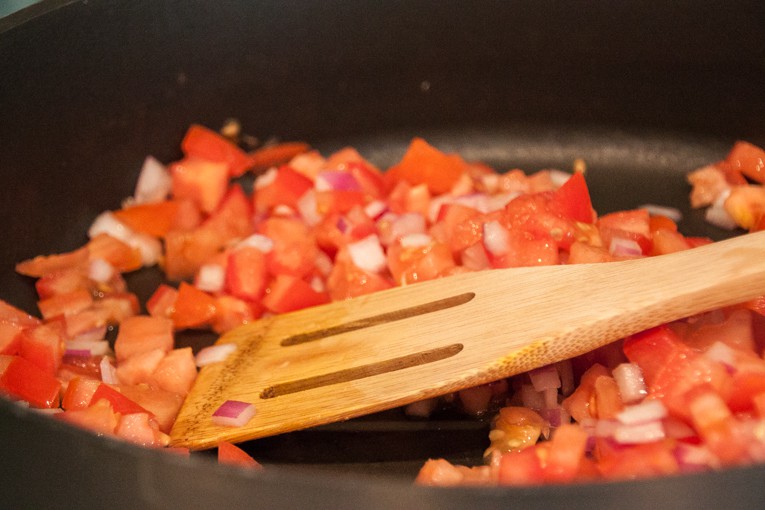 Step 4: Stir in the turmeric, Pav Bhaji masala and garam masala, cook for 30 more seconds. Add the mashed vegetables/lentil mixture, salt, and cayenne pepper to taste (if using). Cook on low for about 20 minutes.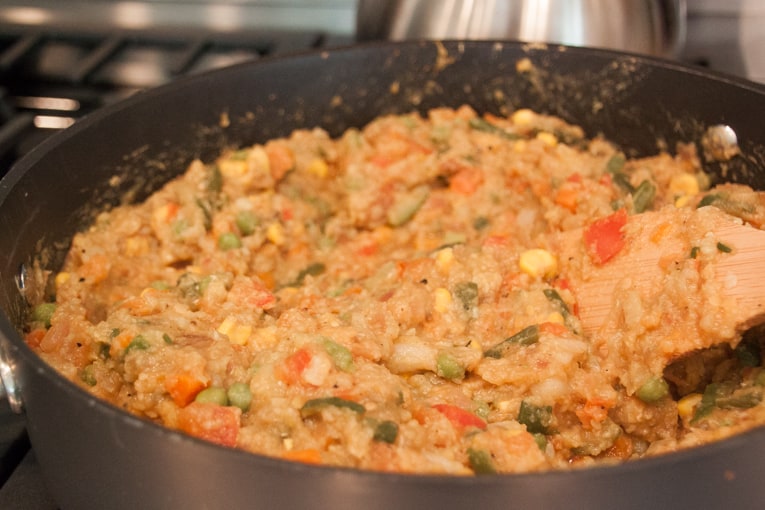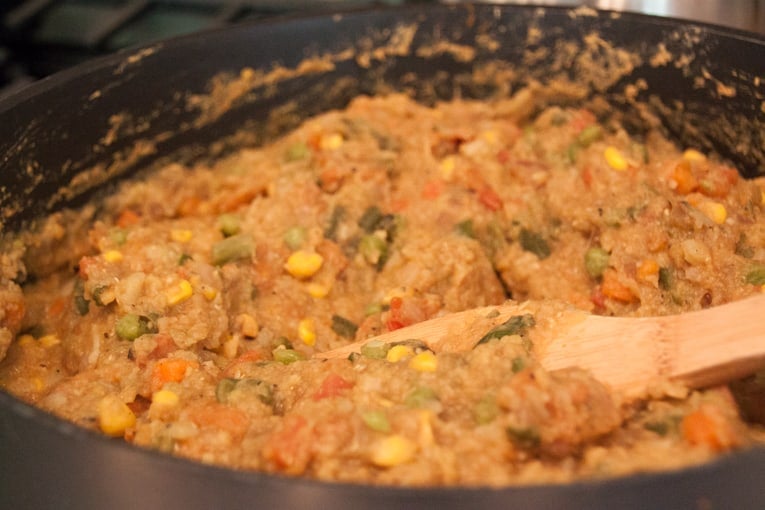 Step 5: Serve with sprouted wheat burger buns, sloppy joe style!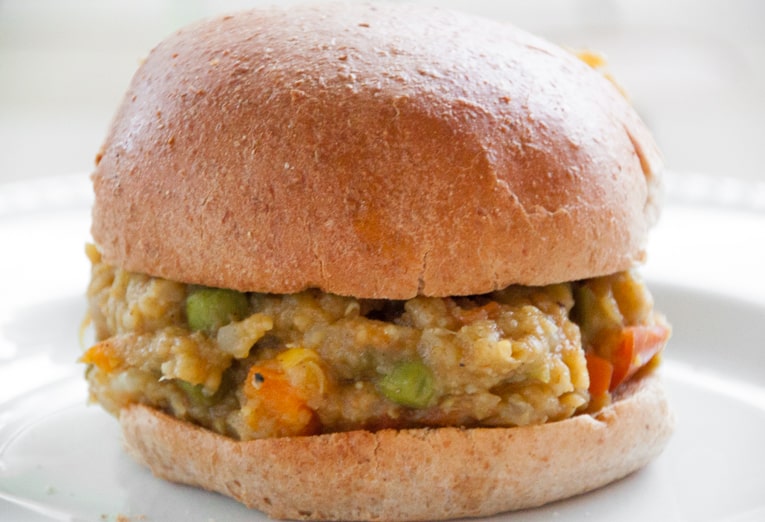 Indian Spiced Vegetarian Sloppy Joes (or "Pav Bhaji")
TAGS: burgers, entrees, gluten-free, indian recipes, kid friendly recipes, sandwiches, vegan, vegetarian
10 responses to "Indian Spiced Vegetarian Sloppy Joes (or "Pav Bhaji")"