An Imaginative 3rd Birthday Party!
This post may contain affiliate links. As an Amazon Associate, I earn from qualifying purchases. Please read my disclosure.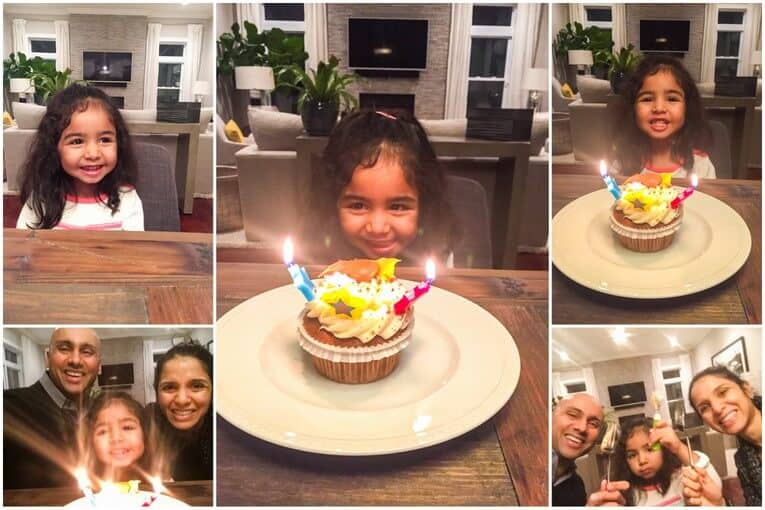 It was literally just yesterday that I was sharing photos of Layla's 2nd birthday (I know, one year late! 🙂 ) So to change the trend of late birthday posts, here are some photos from Layla's 3rd birthday party.
Winter birthdays can be challenging in Ann Arbor, because there are only so many indoor spaces that are both fun and spacious enough for a bunch of crazy toddlers! And while it was easy to do her 1st and 2nd birthdays at home, our house was not equipped to hold 20+ 3-5 year olds 😀
And so, we decided to rent out this awesome, imaginative play space in Ann Arbor called Kidopolis. It was the perfect venue for Layla's birthday. Kidopolis is set up with all of these different rooms to explore — like a space station, fire station, forest, train station, etc. with tons and tons of dress up clothes that the kids couldn't get enough of!
Layla especially liked this tiger costume 🙂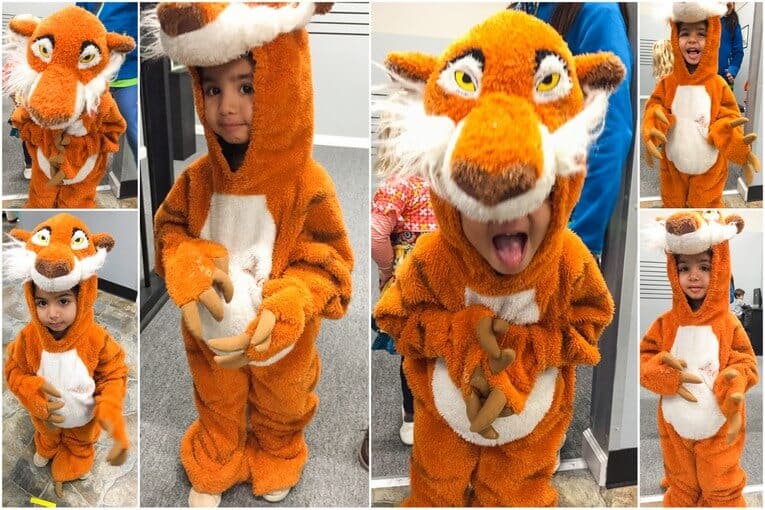 I love letting Layla indulge on her birthday. I keep her diet pretty strict and healthy most of the time (no sugar, no processed foods, etc.), but it's important to me that she's not deprived and learns that there are certain times and places to indulge: birthday parties being one of them. I never say no to treats on special occasions (birthdays, holidays, other people's parties, etc.) because Layla needs to learn that no foods are "off limits" or "bad," but rather that some foods we enjoy in moderation, vs. eating them every day.
We actually gave Layla two celebrations: one at home with just the three of us, and then her actual party a couple weeks later.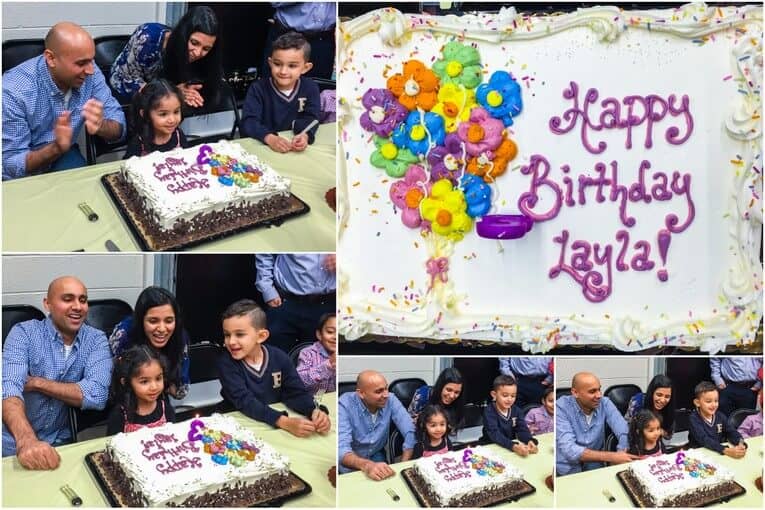 At her party, we had the obligatory pizza and cake, but also a bunch of veggie snacks like raw veggies with hummus, cheese and crackers, chips and guacamole, and a delicious Greek salad that came with the pizzas!
Layla had a blast. She totally dug into her cake, and got really into feeding us as well 🙂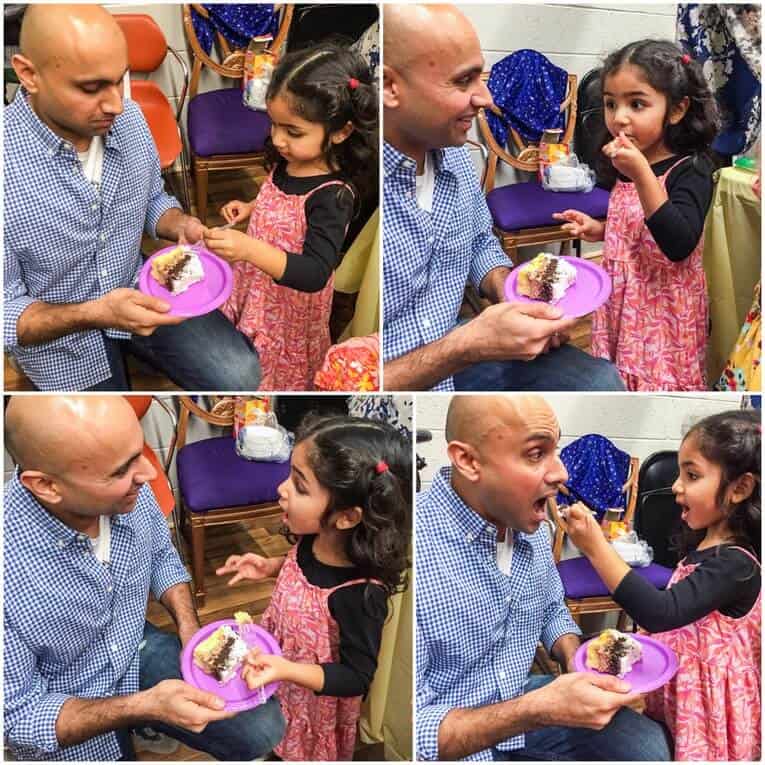 I can't believe our funny, curious, smart, empathetic, determined, tenacious, strong, silly and active girl is 3!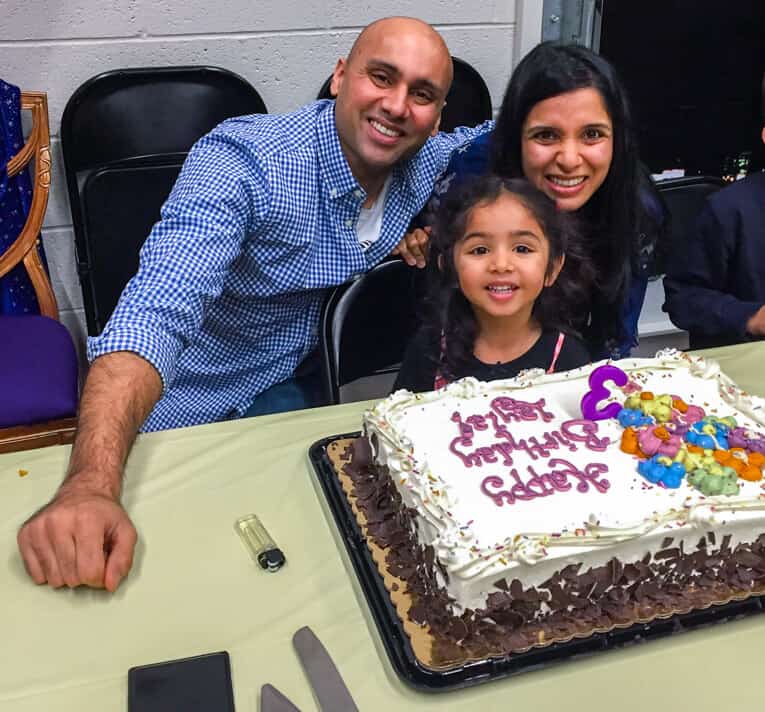 4 responses to "An Imaginative 3rd Birthday Party!"