30 Best Gifts For Coffee Snobs
This post may contain affiliate links. As an Amazon Associate, I earn from qualifying purchases. Please read my disclosure.
Are you a coffee snob? Do you know a few serious coffee drinkers? We all have that someone in our lives that takes their coffee very seriously! If you have a coffee snob in your life, it can be hard to figure out what to get them for the holidays (or for any special occasion). Here are the best gifts for coffee snobs – everything from accessories to books to functional coffee gifts they will love!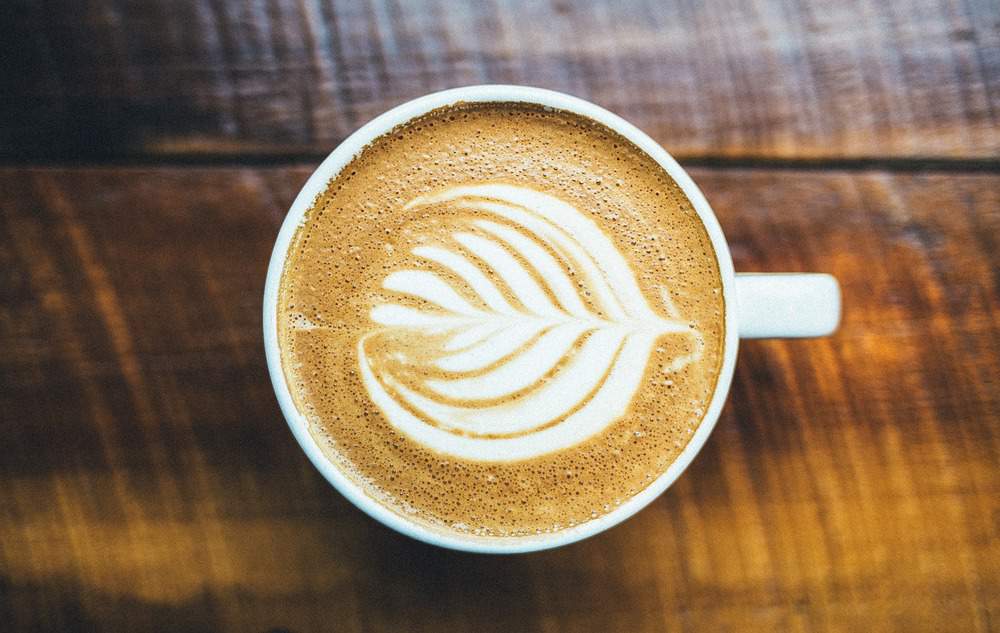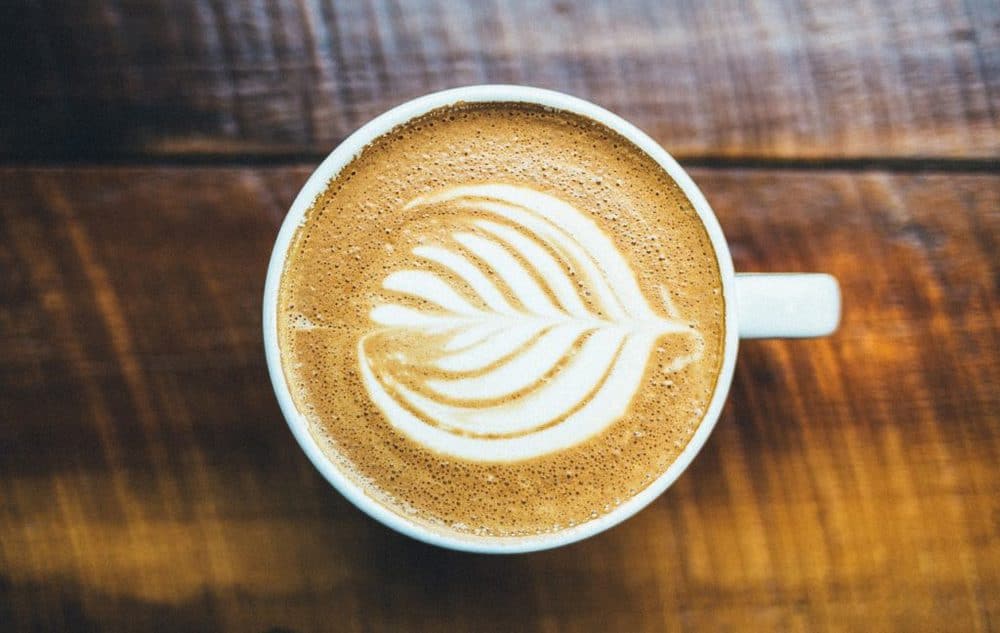 Most of my friends (and family) are long-time coffee drinkers. Half are so sleep-deprived that they don't care what their coffee tastes like — "give it to me in an IV," they've joked 😂 While the other half are super serious about their coffee – with very specific ideas of how to roast, store, brew, and drink their perfect cup of joe. Most are serious about hot coffee, while others like iced coffee, or even blended drinks!
I actually love coffee, but I don't drink it on a regular basis since I try to avoid too much caffeine in general. I usually end up drinking it decaf when I want that "coffee taste." But I truly appreciate the flavor of coffee – and there's nothing wrong with drinking a cup a day – in fact, there may be some health benefits to it.
So if you have a coffee enthusiast in your life, what is the right gift you get them for the holidays (or for any special occasion?) Shopping for a family member that is a serious coffee drinker can be a challenge because chances are, they already have all the basic brewing equipment. If the coffee aficionados in your life already have a great coffee maker and the basics, there are still plenty of awesome gift ideas for coffee snobs you can turn to!
What Are The Best Gifts For Coffee Snobs?
Have you been wondering what to get a person who loves coffee? These are some of the best gift ideas I've found for all of the coffee geeks in your life!
Ground Coffee or Coffee Beans
Finding the best coffee beans to purchase for your coffee aficionado can be tricky, especially since each variety has such different flavor notes! Most coffee drinkers can be extremely picky about what they consider to be high quality. While some are fine with coffee grounds or coffee grinds, others will only go for whole beans.
There are so many different brands and varieties on the market, I always say the best way is to find out what they buy themselves, and purchase that brand. I recommend staying away from instant coffee or decaf coffee, as that's probably not what your favorite snob is hoping for! Some of the best roasters are typically local in your area, so I recommend trying that first!
Burr Grinder
These burr coffee grinders are all the rage, and are one of the best coffee gifts for grinding your own beans! What makes them unique is that burr grinding produces a uniform grind and optimal flavor. Place the coffee beans in the top of the grinder. Set the number of cups you want to brew, and your grind setting and the coffee grinder produces perfectly measured and precise grounds!
Coffee Makers
There are a wide variety of coffee makers on the market that are perfect for home use. They differ depending on the various brewing methods. Your coffee connoisseur may already have one that they love, but if not, finding the particular model that suits their needs makes for the perfect gift.
What are the best coffee makers? It depends on the different settings and brewing process you want! You can opt for a French Press, a glass coffeemaker, a drip coffee maker, pour-over coffee maker (we like the Chemex one) or an electric gooseneck kettle, single-serve capsule coffee makers (Keurig), Aeropress, cold brew coffee maker, stovetop coffee maker, grind and brew coffee maker, Turkish coffee maker, siphon coffee maker, or a percolator.
Espresso Machine
A great option if you're looking to give a big gift that will really make the day of your coffee addict! They are quite expensive, but have numerous functions, and can brew a truly barista-style beverage in the comfort of home!
Coffee Accessories
Looking for a great idea that is simple and not expensive? How about a fun coffee mug or coffee cup, a coffee scale, or other coffee accessories such as a barista set, a thermometer for coffee, frother, travel mug (which also happens to be microwave safe!), cream and sugar set, or coffee canister? For more of a splurge, this Ember Smart Mug is pricey but has so many cool features that any coffee brewer would love!
Quirky Coffee Gifts
There are so many options for unique coffee gifts that can brighten your coffee lovers' day! Everything from alarm clocks that make coffee right as it's waking you up, to fun and interesting coffee mug designs, to coffee jewelry and t-shirts, to travel kits and more — these can be great choices if you're looking for a truly one-of-a-kind gift.
Coffee Clubs
A great coffee lover gift, coffee clubs offer a variety of delicious coffee that changes every month – and usually operate on a subscription basis. They allow you to try different coffee that you may not have access to locally and are a fun way to discover new coffee varieties you might enjoy.
Atlas Coffee Club is one of my favorite coffee subscription services, which brings you coffee from literally around the world, including from small producers in Tanzania, Kenya, Peru, and more!
What Is The Difference Between Ground Coffee And Instant Coffee?
There are quite a few differences between craft coffee and instant coffee, but the main difference is that: instant coffee becomes a drink as soon as hot water is added, but regular coffee requires brewing for a few minutes before it is ready. That's because instant coffee is pre-brewed and dried, so all that's needed to prepare it is hot water! Both types of coffee have a healthy dose of caffeine, with ground coffee slightly winning since you can brew it longer and therefore have more caffeine in your cup.
There are also differences in taste and cost between ground coffee and instant coffee. Instant coffee, because it's made in large batches and often isn't using the highest quality beans, is much cheaper than ground coffee. Instant coffee is also typically more bitter in flavor, and doesn't have much variety in flavor compared to craft coffee. So instant coffee is cheaper and easier to make, but you will sacrifice on flavor and variety!
My Top 30 Gifts For Coffee Snobs
What Can You Serve With Coffee?
Coffee is so versatile I feel like you can serve it with just about anything! Some of my favorite pairings include:
Is Caffeine Good Or Bad For You?
Caffeine is a natural stimulant, but how each person reacts to caffeine depends on their individual sensitivity and how quickly it is digested. This is why one person can have 3 cups of coffee and not feel anything, while another may not be able to fall asleep at night after just 1 cup!
Coffee (or anything with caffeine) can be good for you in moderation. Caffeine may improve mood, decrease the likelihood of depression, stimulate brain function, and can even help promote a healthy liver or digestive tract. But it can also have negative side effects like anxiety, restlessness, and trouble sleeping. The bottom line is: that caffeine, or coffee, is not as unhealthy as it was once believed to be. It can have some health benefits when used in moderation. In excess though, it is definitely unhealthy!
I hope this guide to all things coffee helped you come up with some coffee-themed gifts for the coffee nerd in your life! A thoughtful gift is always a great way to show that special someone in your life that you care. No matter the season, these coffee gifts will be a great fit for your coffee-loving friends and family! Looking for additional ideas? Check out more coffee gift ideas here!