The 60 BEST Vegetarian Indian Recipes
This post may contain affiliate links. As an Amazon Associate, I earn from qualifying purchases. Please read my disclosure.
If you've been looking for healthy, versatile, and flavor-packed vegetarian dishes, then I've got you covered! Here are 60 vegetarian Indian recipes you're going to love!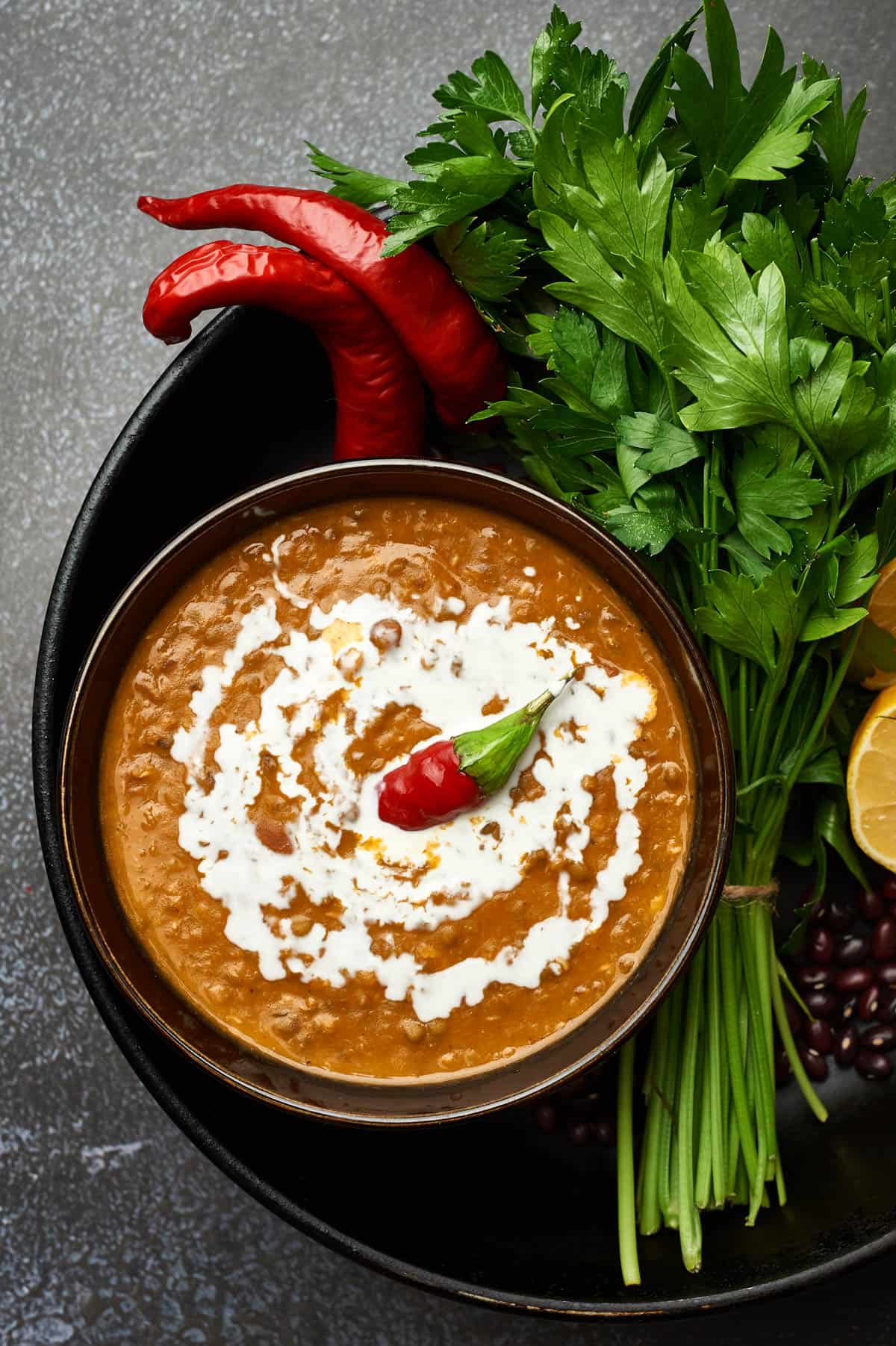 Vegetarian food can be just as tasty and flavorful as dishes with meat. If you're vegetarian or just want to try some new veggie recipes, check out this great collection of easy Indian vegetarian recipes.
They'll add tons of flavor to your vegetables and really take your meals to the next level.
Indian food is near and dear to my heart, as it was one of the most common cuisines I ate for dinner when I was a kid!
This means I have tried hundreds of different healthy Indian recipes over the years, and this collection is one of the very best!
You'll find delicious curries, quick and easy dinner meals, tasty snacks, and even desserts to finish off your meal.
Trying some classic Indian vegetarian dishes is a great way to try different flavors that I'm sure you'll love.
Cook through these delicious Indian recipes, and I bet you'll find some new all-time favorites!
The Best Vegetarian Indian Recipes Your Family Will Love!
If you're new to the vegetarian lifestyle, you have got to try out Indian cuisine – they're a great way to try new and exciting healthy recipes that your taste buds will love.
These quick veg recipes are the perfect Indian meals to enjoy with your family. They're hearty, healthy, and delicious all at the same time.
And if you're new to Indian cooking, don't worry! I've curated a list of the best recipes for you that are not only easy, but absolutely delicious. They're first for anyone trying vegan Indian recipes for the first time.
This list has some of the most popular recipes, and most of these are definitely my current favorites. They're going to be a great addition to your recipe collection!
They use basic spices, along with a few Indian spices I highly recommend you have in your pantry. They store really well and take the entire dish to the next level.
But in case you don't have any specific spices like cardamom, I explain all the best substitutes for cardamom here.
These meatless meals are about to become your new favorites! Read on to learn more about the best Indian vegetarian food!
Featured Indian Vegetarian Recipe

Dal Makhani
There's no Indian dish as popular as dal makhani, and this instant pot version is so easy to make! It's perfect for beginners wanting restaurant-style Indian food at home.

This butter lentils has a smooth and creamy texture without using any dairy products.

It features hearty lentils, kidney beans, fresh spinach, and warm spices for a healthy, decadent dish that's super satisfying, family-friendly, gluten-free, and vegan too.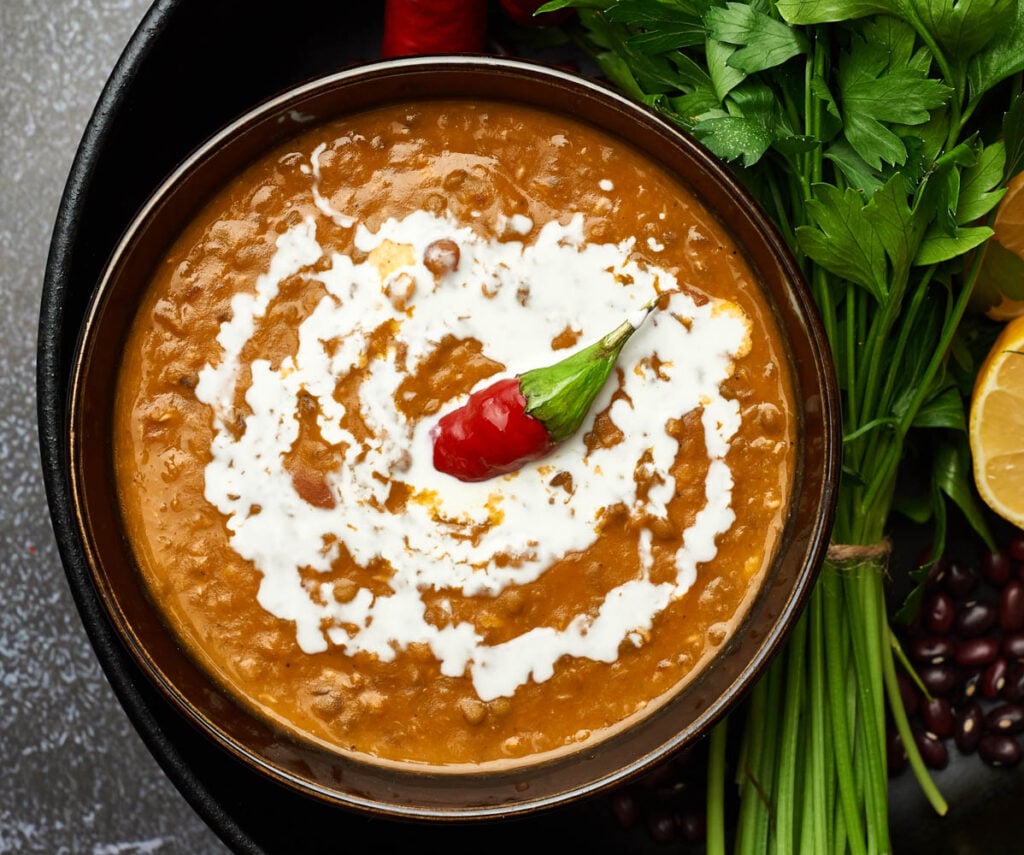 Easy Indian Vegetarian Curry Recipes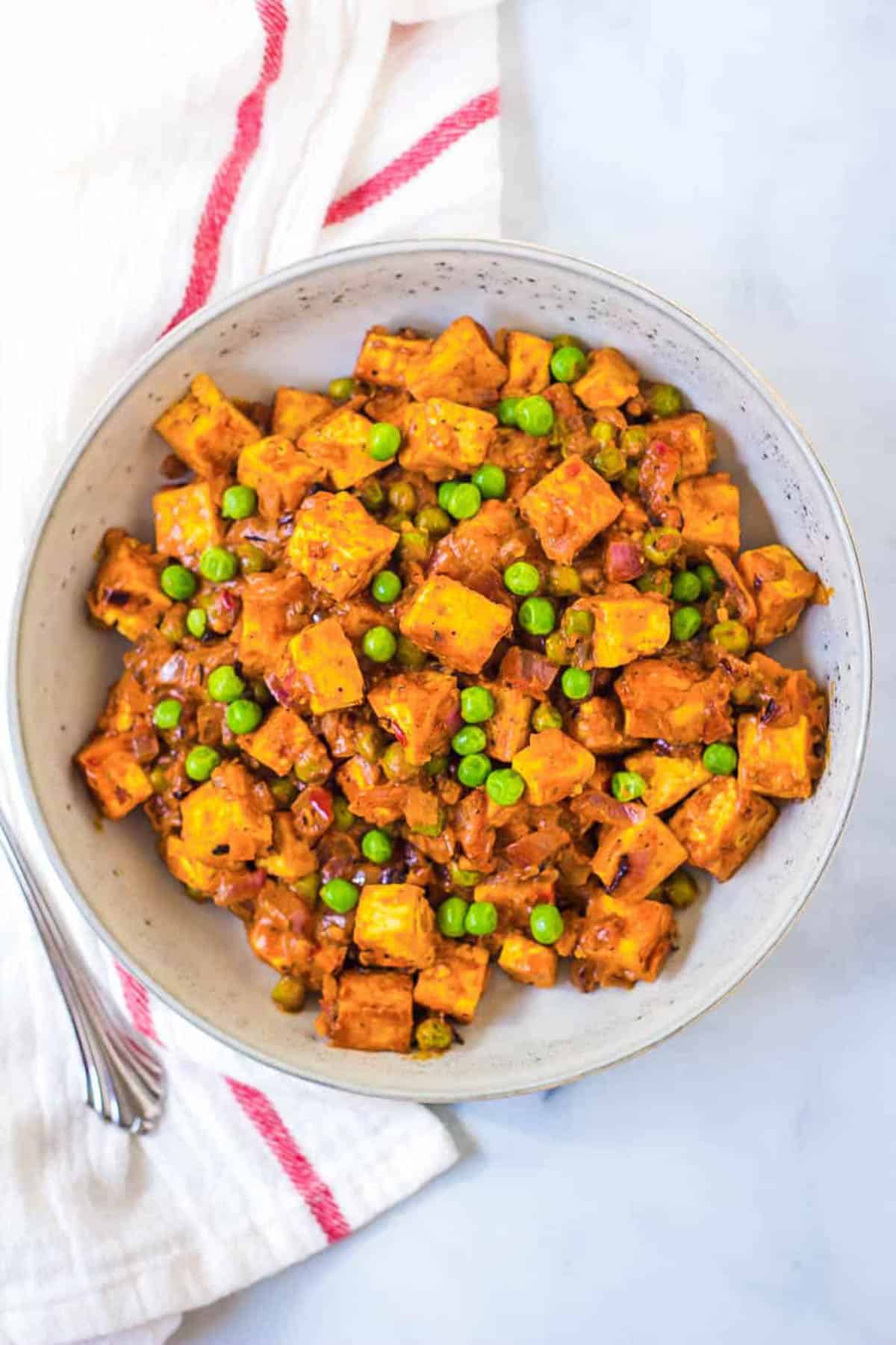 This healthy version of matar paneer (made with tofu paneer!) is so rich and creamy it pretty much melts in your mouth when you take a bite of it.
Made with only five ingredients, you can enjoy gourmet, restaurant-quality Indian food at home in just 20 minutes!
Baked bhindi fry is one of the tastiest ways to cook okra. This hot, crispy dish is just made with one veggie―okra―plus a couple of Indian spices.
It's easy to whip up and makes a great dinner any night of the week!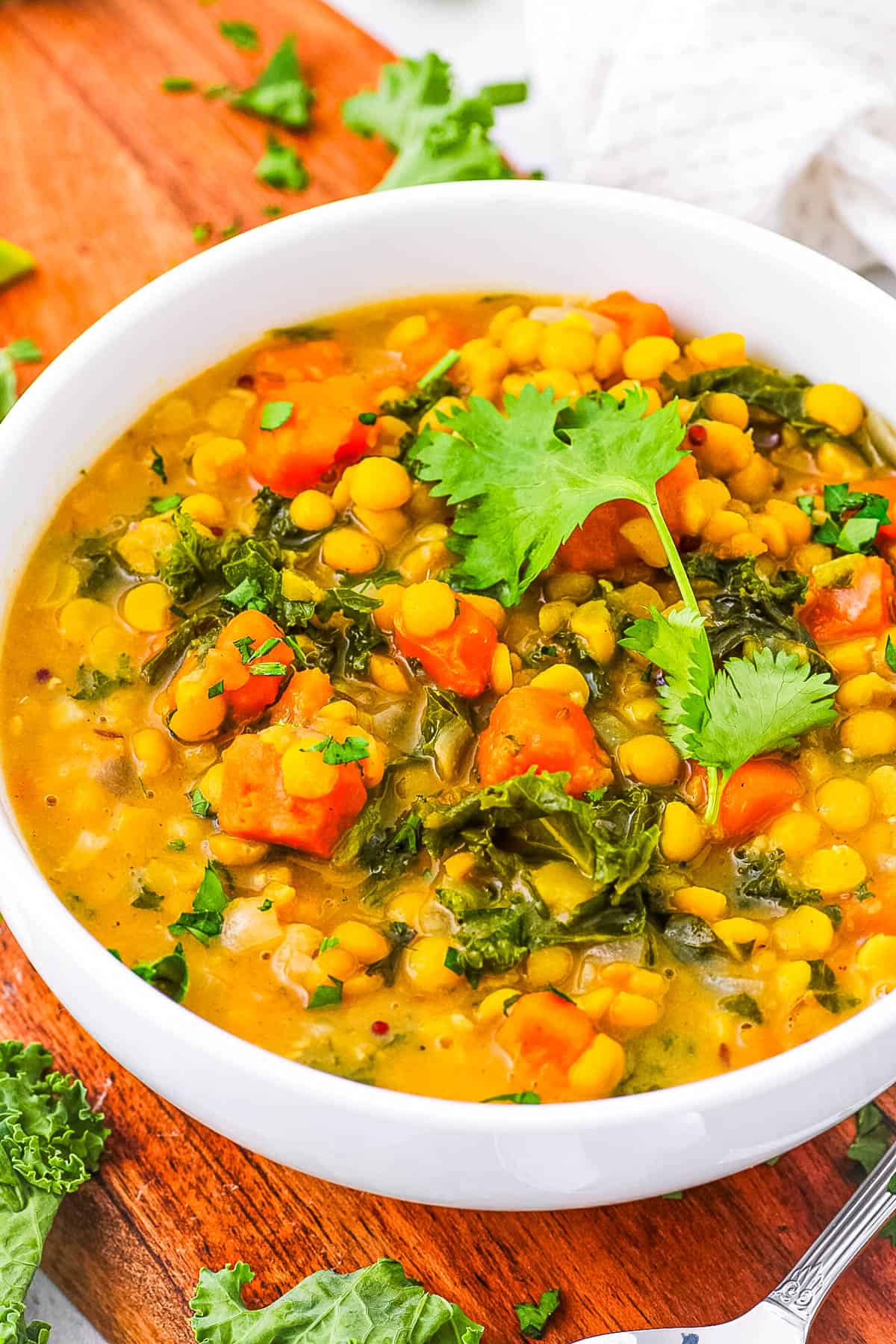 Ready in just one hour, sweet potato dahl is a fast and easy one-pot meal perfect for lunch or dinner!
This dahl is made with warm Indian spices, kale, sweet potatoes, and yellow split peas. It also happens to be vegan, gluten-free, and full of delicious flavors!
Enjoy it with some plain rice for a meal packed with classic Indian flavors.
Want to fix up a fast vegetarian Indian curry recipe for dinner tonight that won't empty your wallet or have you stuck in the kitchen all evening?
Well, get your apron on because in only 30 minutes, you can put together this easy creamy vegetable korma filled with garbanzo beans, carrots, peas, potatoes, green beans, and mushrooms.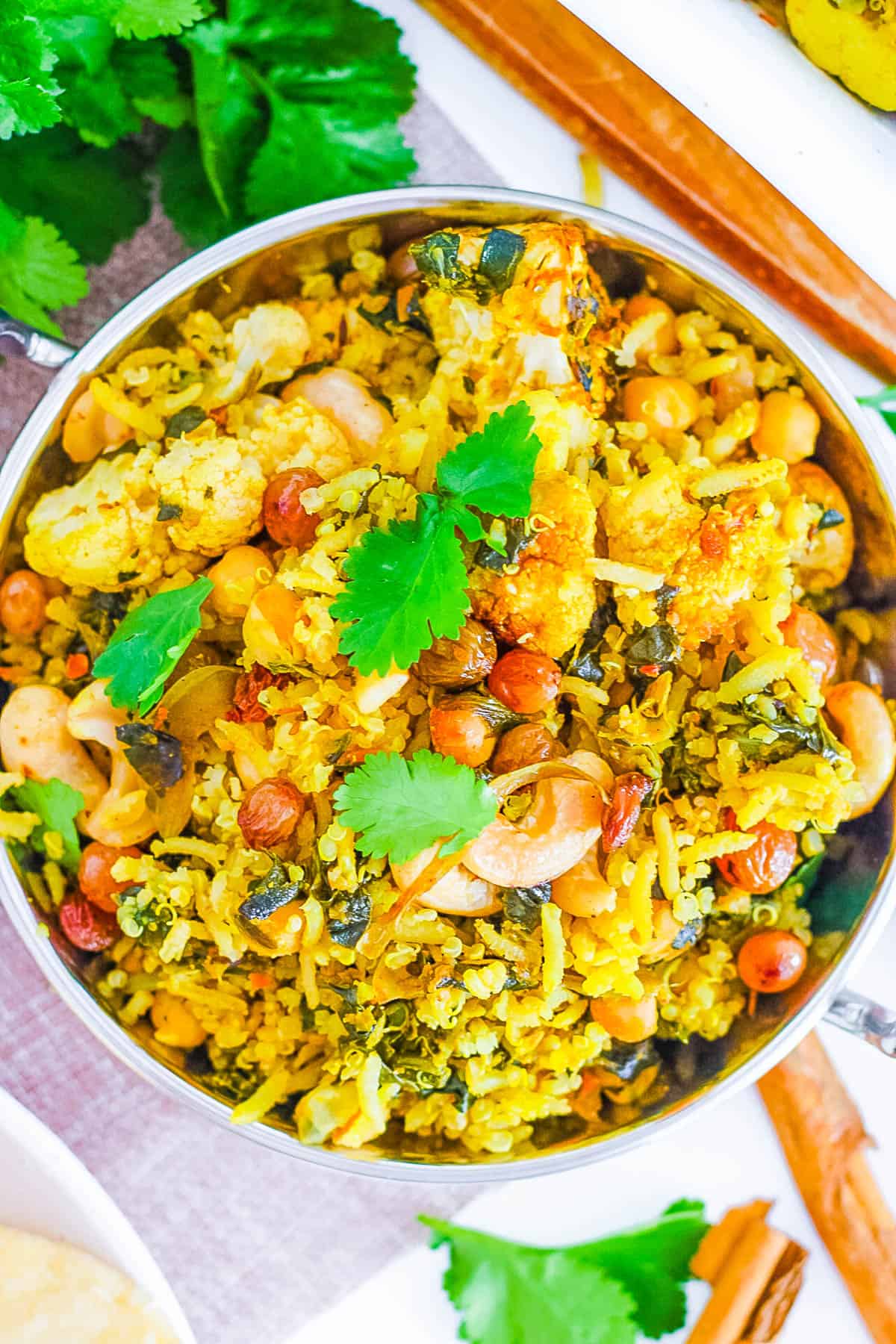 Biryani is one of the most popular dishes and this traditional vegan biryani with cauliflower is one of my favorite recipes!
It's made with chickpeas, brown basmati rice, and quinoa for a well balanced and tasty veg biryani meal, full of Indian spices!
This saag paneer recipe will definitely strike a chord with you. Savor this Indian classic by combining gently spiced, rich creamy greens and fried cheese cubes.
In around 30 minutes, you can plate up this leafy dish alongside basmati rice or flatbread.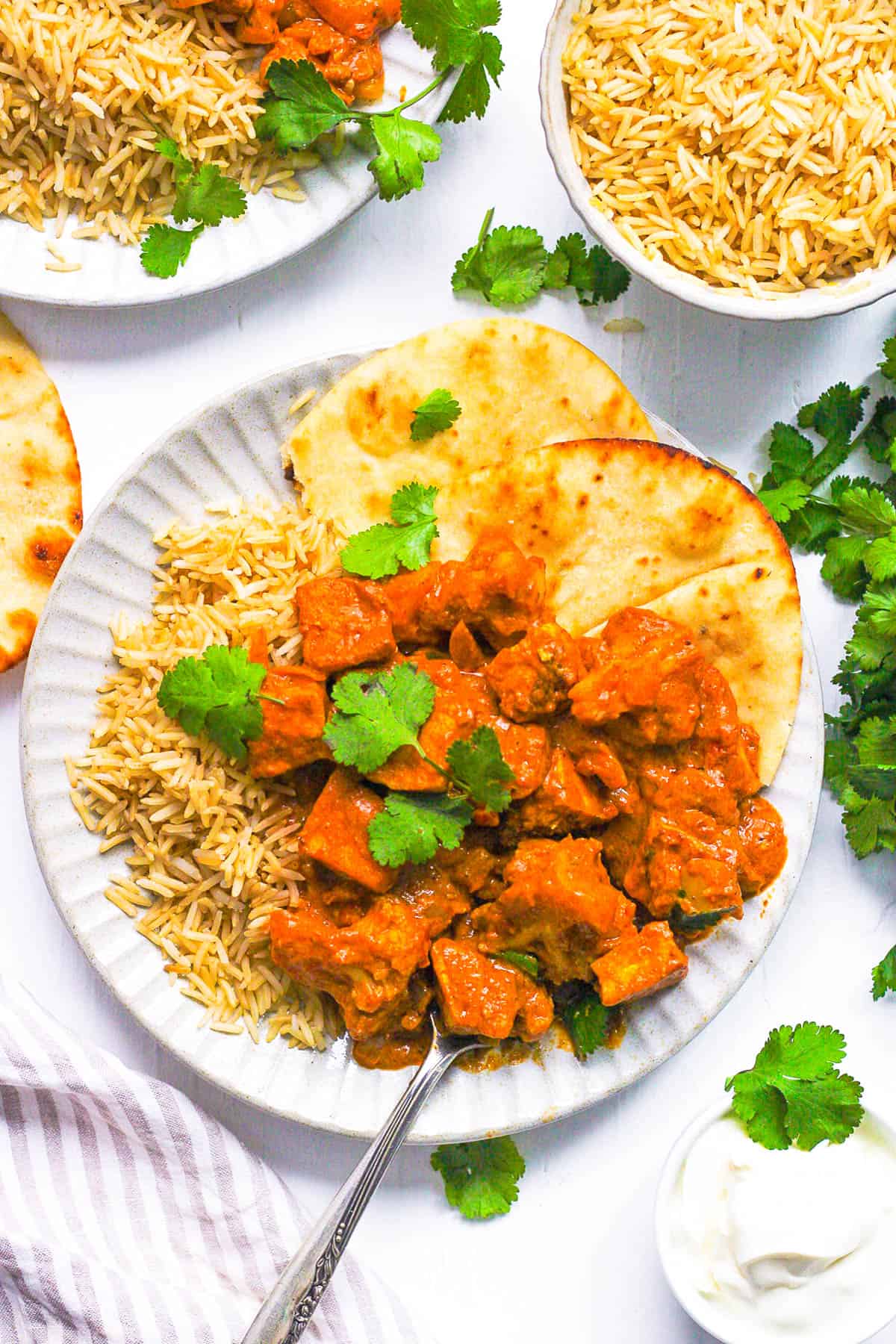 This tikka masala with tofu is a vegan version of the traditional paneer tikka masala! It's a healthy, simple, and super quick meal. It's packed full of fragrant Indian spices, sweet tomatoes, and creamy coconut milk.
The whole family will love this mild curry dish! It's perfect for special occasions or when you're craving an amazing curry that will impress all your family and friends.
Baingan bharta is a delicious North Indian dish that will completely change how you see eggplants!
It features blackened and mashed eggplants mixed with fragrant spices, garlic, ginger, and tomatoes.
It gives this incredible smoky, creamy flavor in every bite!
This aloo gobi matar recipe for a spiced potato, cauliflower, and pea curry is a total crowd-pleaser that's just as good as it tastes!
With its aromatic spices and delicious mix of flavors and textures from the veggies, this North Indian comfort food staple delivers a savory flavor combination like no other.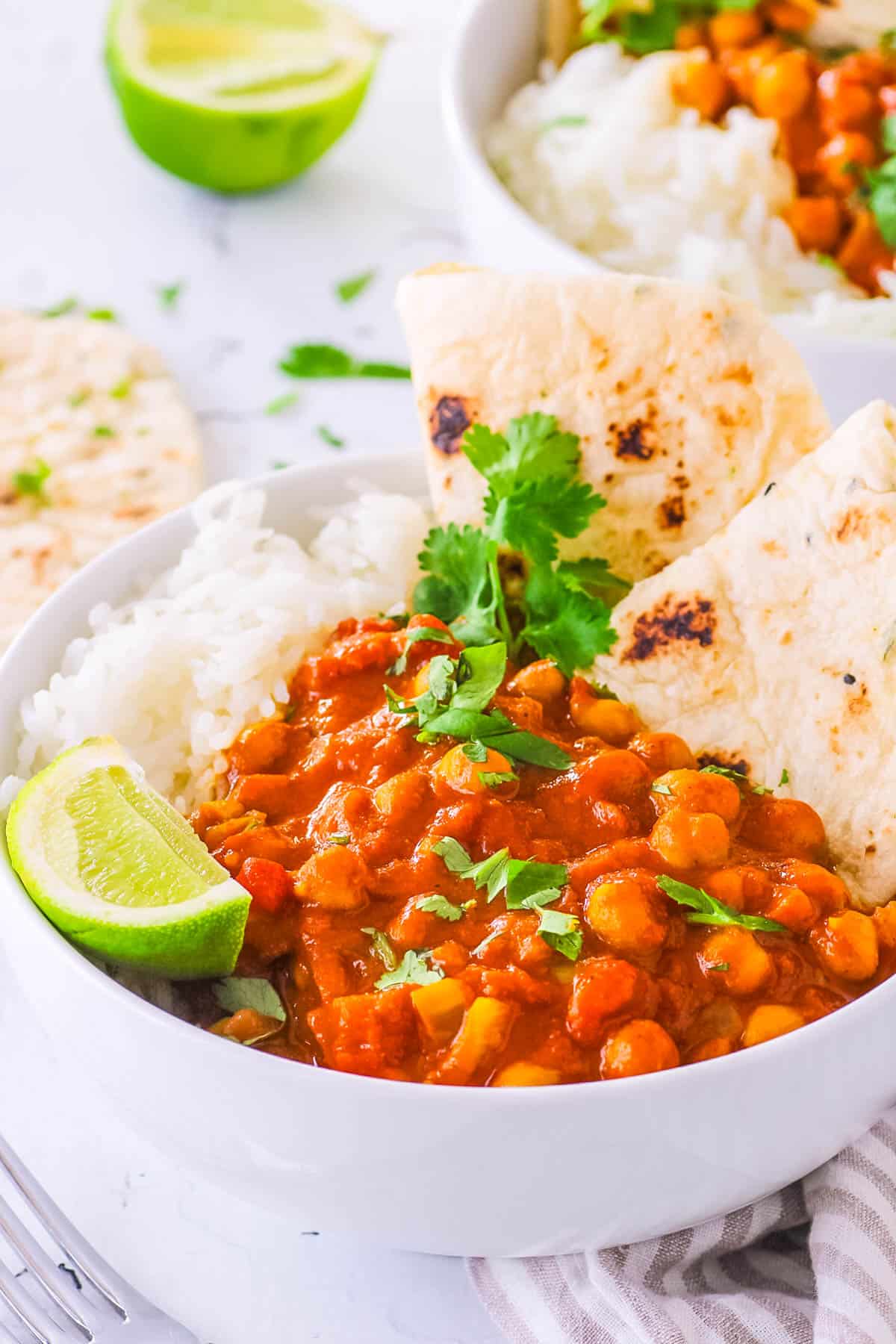 This chickpea tikka masala is made with a fragrant tomato sauce and creamy coconut milk. It is quick, healthy, and so easy to make!
The hearty chickpeas and warm spices make it the most comforting, satisfying meal. It's naturally gluten-free, vegan, and family friendly too!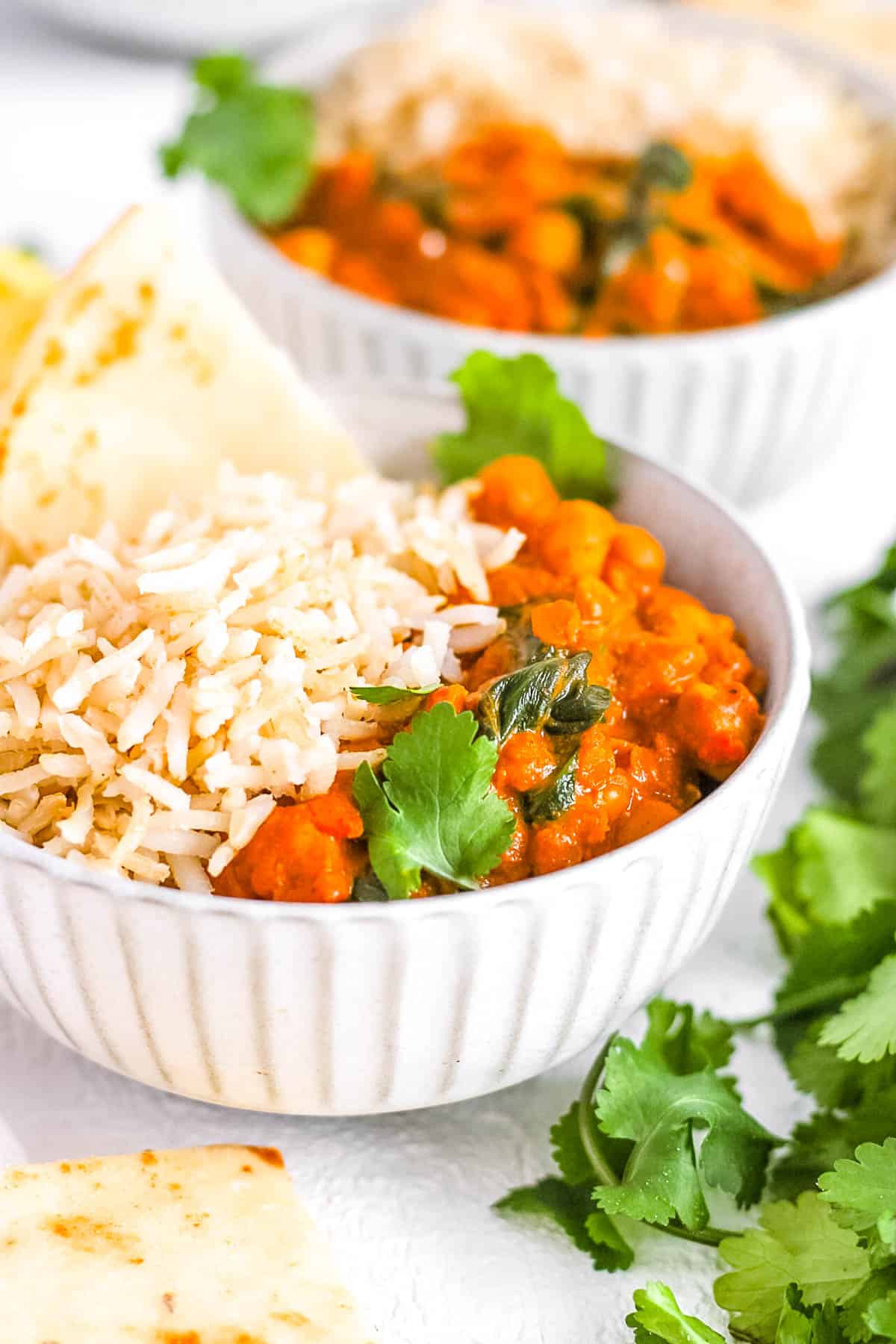 This chickpea and lentil curry features protein-rich chickpeas and tender lentils in a fragrant tomato-based sauce with creamy coconut milk.
It's warm, comforting, full of spice, and so simple to make! Naturally vegan & gluten-free!
This easy creamy egg curry recipe will be your new go-to for any occasion. It comes together super fast and works for Paleo or Whole30 too.
You can serve this curry over cauliflower rice or with a side of naan to soak up the rich, flavorful sauce.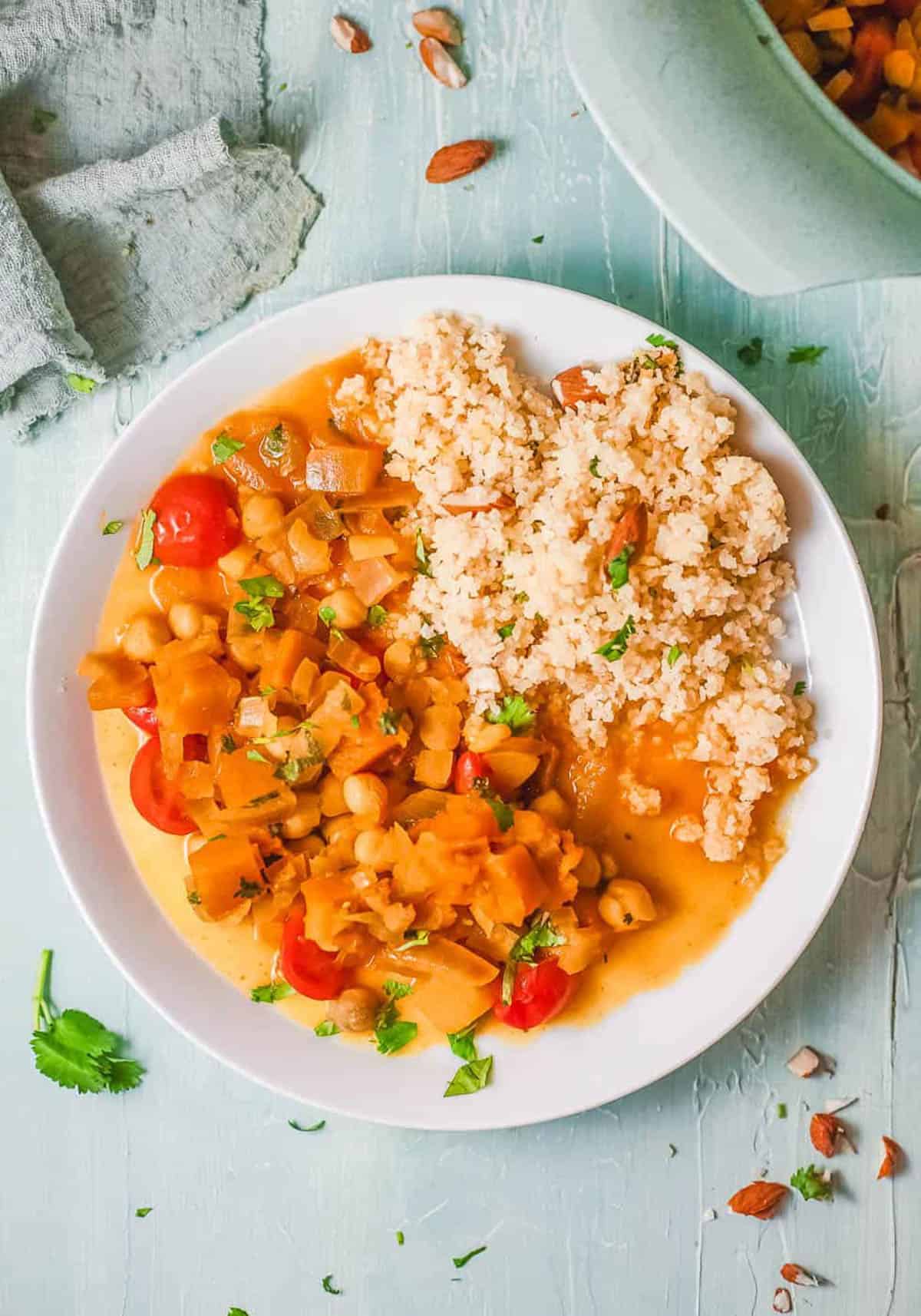 This delicious butternut squash and chickpea curry is packed with Thai and Indian inspired flavors and wholesome ingredients!
This vegan curry has the perfect texture, is super satisfying, and also happens to be one of the easiest one-pot meals.
A great, easy dinner for the whole family!
This Maharashtrian batata rassa recipe reminds me of the famous aloo gobi curry, but it's not a dry curry at all.
Instead, it's a bright, spicy thin rassa that's great served over some freshly made rice.
The flavors come together so nicely even though the curry comes together quickly in just 30 minutes.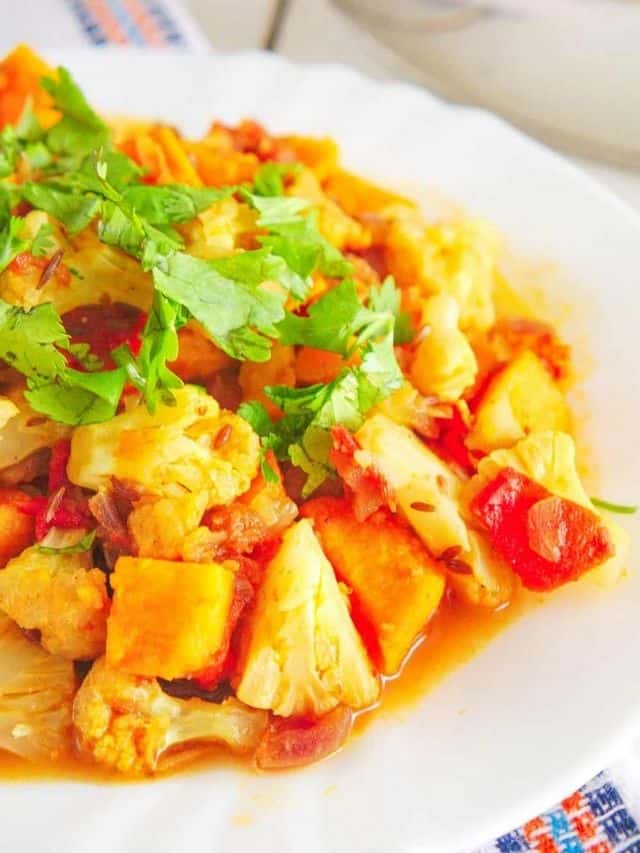 This sweet potato cauliflower curry is perfectly seasoned with Indian spices. It makes for a wonderful main dish served over rice, or as a side dish paired with a hearty stew or salad.
This comforting dish also happens to be healthy, vegan and gluten-free too!
Shahi paneer is a delicious Indian cottage cheese-based curry dish that's deliciously indulgent, fragrant, sweet, spicy, rich, and creamy!
What's best is that you can whip up this paneer curry in just 30 minutes! It's definitely shahi (aka royal!).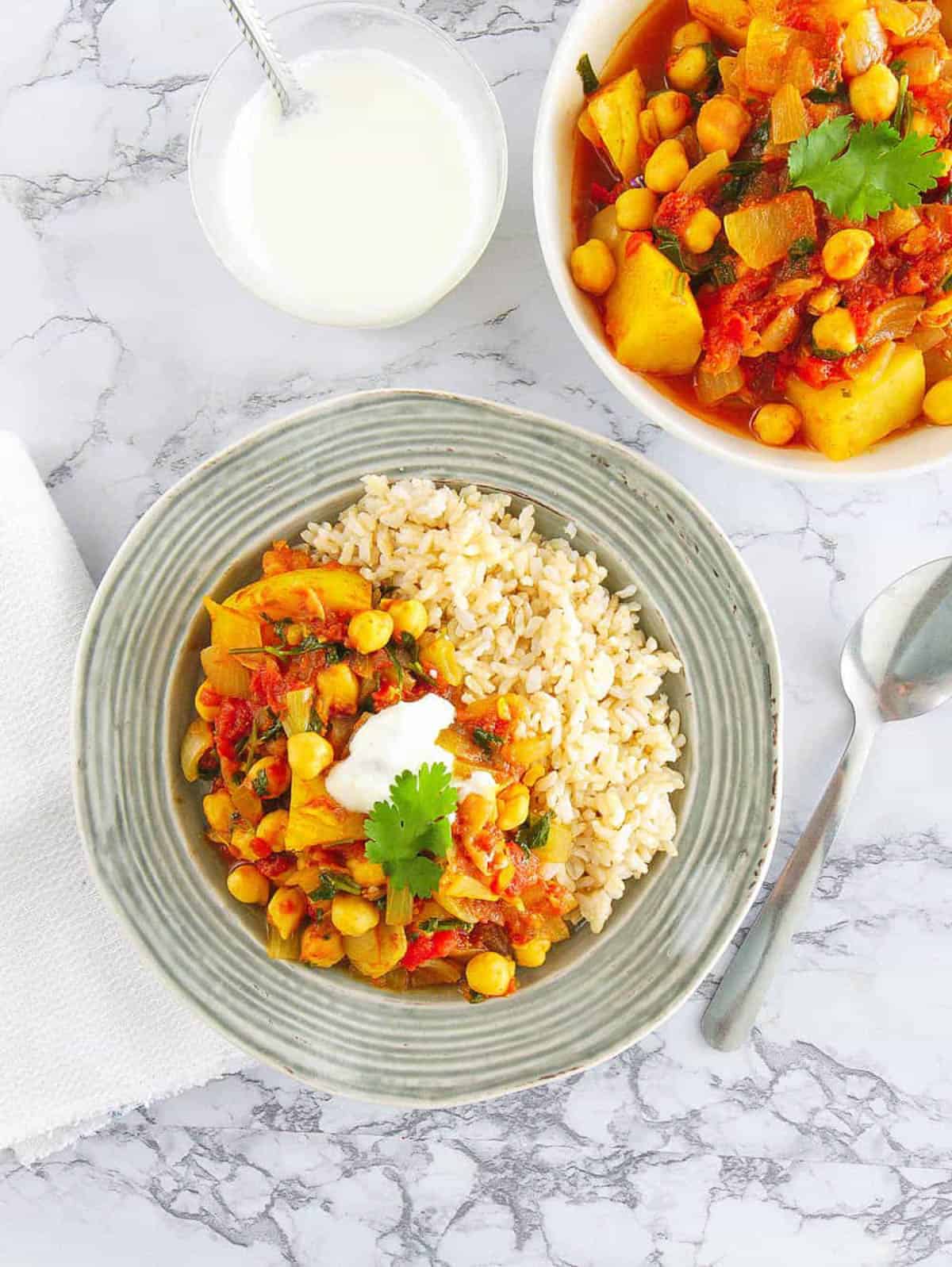 This chickpea and potato curry has the delicious flavors of chana masala with some veggies for a thicker-stew-like consistency.
Made with onion, new potatoes, chickpeas, tomatoes, and cilantro, this curry is a well-rounded, healthy one-pot dish.
This South Indian eggplant curry is super easy to make and is packed with flavor! The curry sauce gets these intense smoky vibes from eggplants roasted right in the pan.
The curry sauce comes out so deep and rich. You really get this mix of smoky, sweet and spicy flavors all coming together in the curry.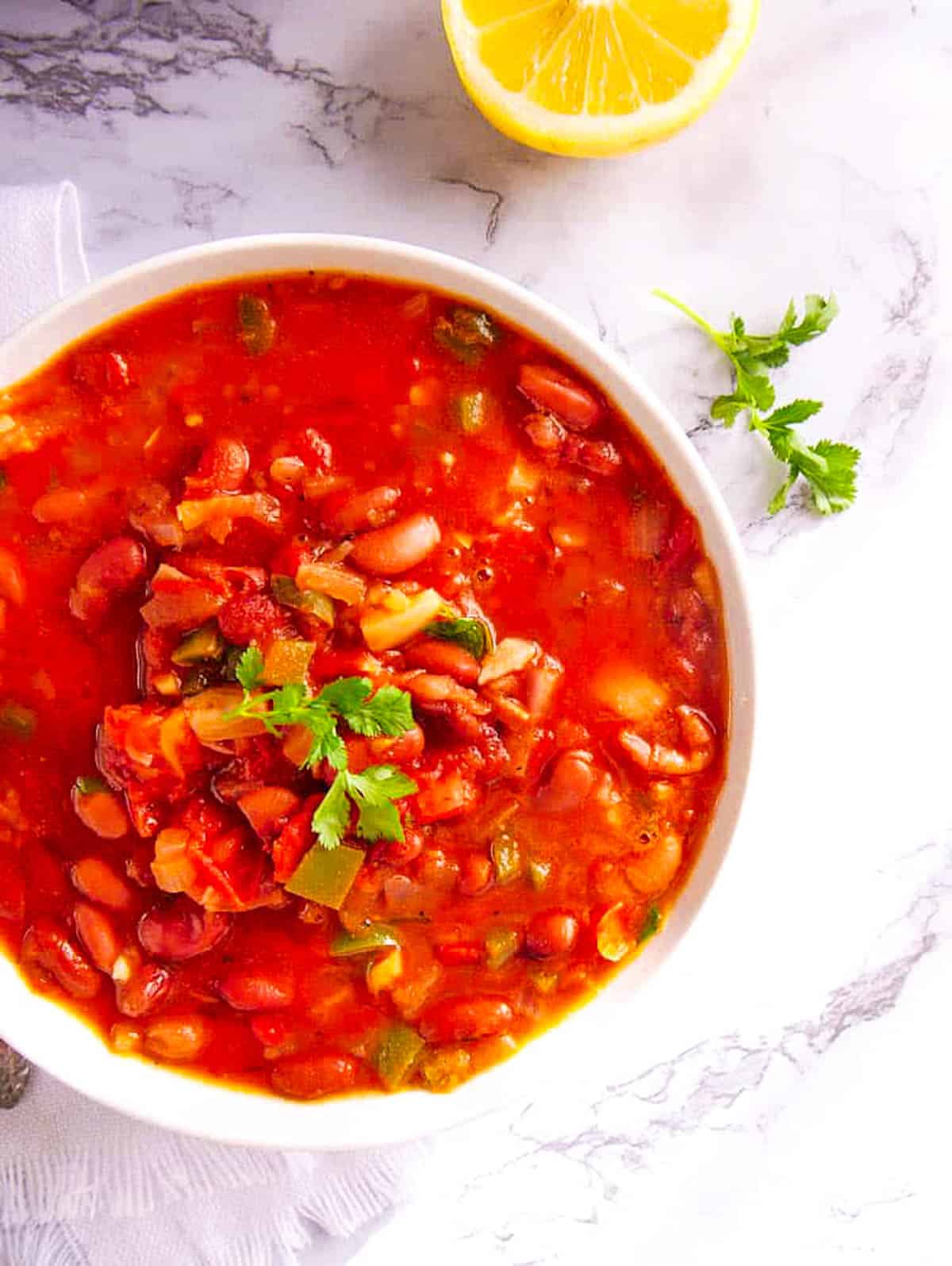 This rajma masala (or Indian red kidney bean curry) is thick and creamy, simmered in a rich tomato sauce with onions, garlic, and ginger.
It's easy to make, healthy, vegan, vegetarian, and gluten-free, but so satisfying that it will please everyone at your dinner table! Serve with brown rice or naan for a complete meal. You have got to try this comforting curry!
This Indian cauliflower curry is a fast, easy, healthy one-pot recipe you just throw in the oven. The recipe features soft roasted cauliflower florets covered in a creamy, tomato-y sauce.
It's packed with Indian spices and tastes so good with homemade naan bread or basmati rice.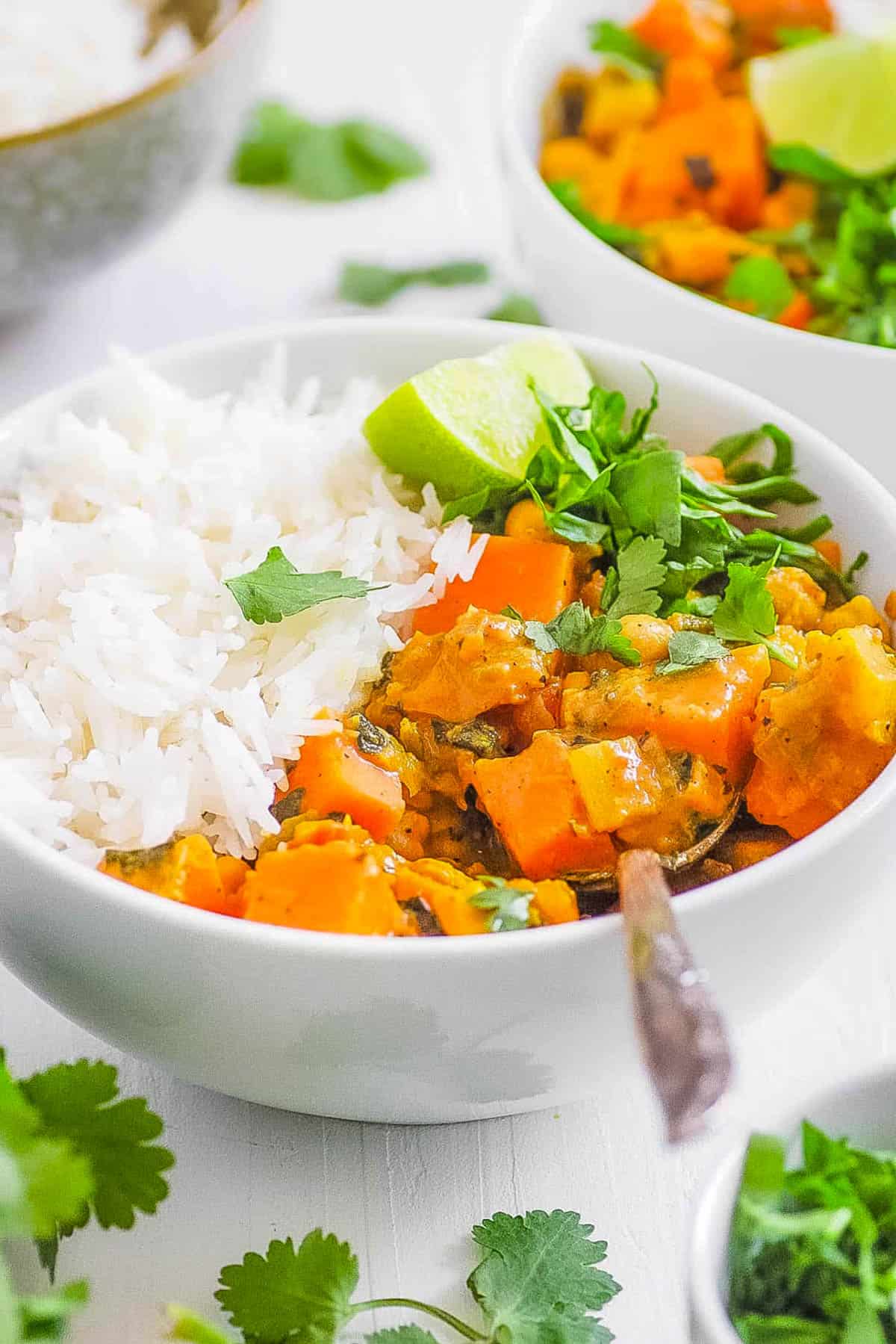 Tasty chickpeas, creamy sauce, and tender sweet potatoes make the perfect blend of savory delight in this vegan sweet potato chickpea curry.
You can whip it up in just 40 minutes and you will end up with a fantastic dinner for the whole family. Naturally gluten-free and vegan too!
This Indian tofu curry is so good! It's creamy, delicious, and you only need a few simple ingredients to make it at home in under 30 minutes!
Even if you're not normally into tofu, I bet this flavorful spin on curry would convert you!
It's the perfect thing to whip up for dinner when you want something tasty but don't want to spend hours cooking.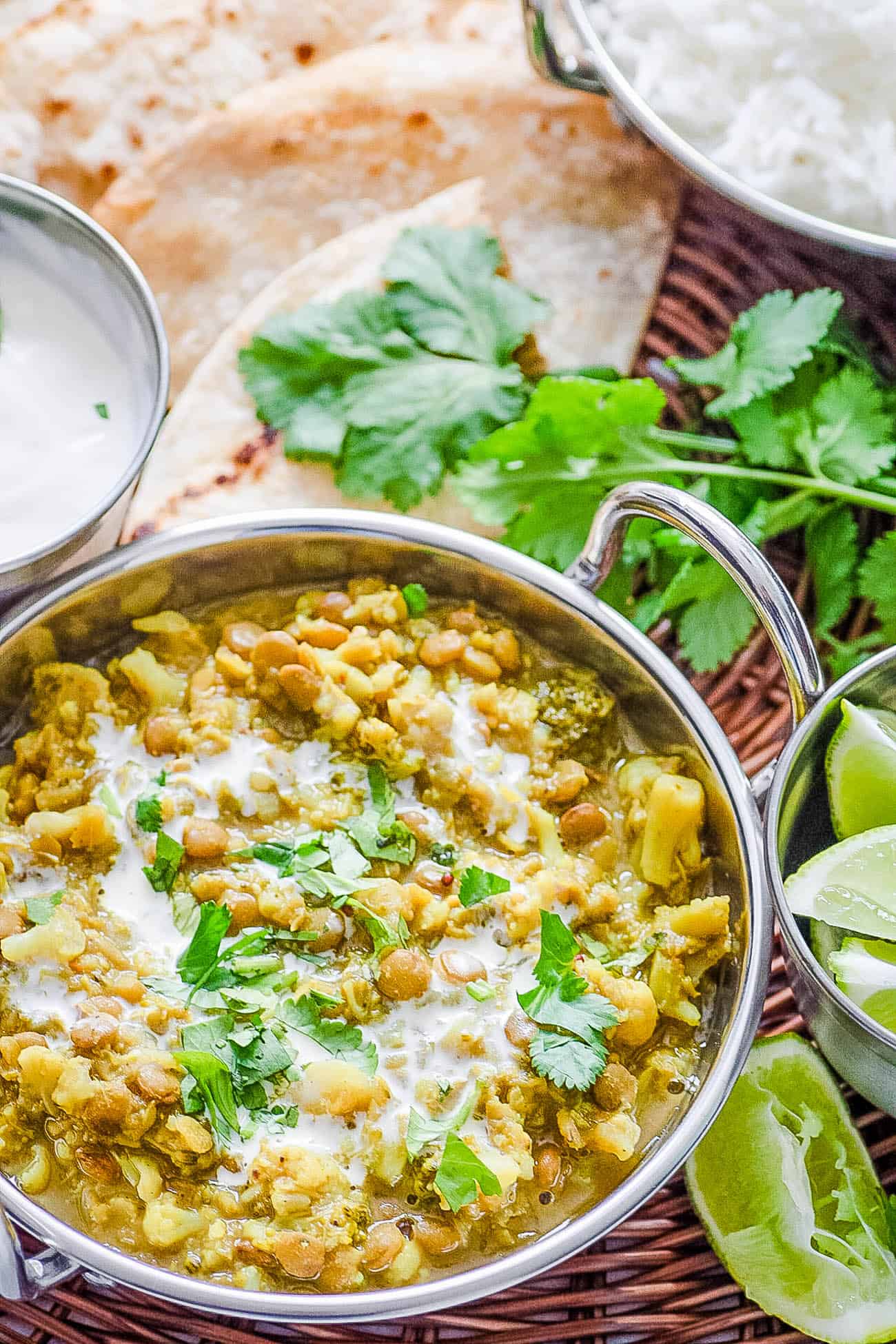 This delicious lentil cauliflower curry is a nutritious and flavorful vegetarian, vegan, and gluten-free dish!
It's so easy to make and leaves you with plenty of leftovers!
Malai kofta is a delicious vegetarian curry from northern India. It features fried potato and paneer balls in a spicy tomato gravy!
This recipe might seem complex, but with just a few easy steps you can make it in under an hour!
This butternut squash curry recipe is so good and easy to make whenever you want a comforting meal.
Just take some sweet, nutty butternut squash and mix it with coconut milk and aromatic spices for an amazing Indian dish.
Simple Indian Vegetarian Recipes For Dinner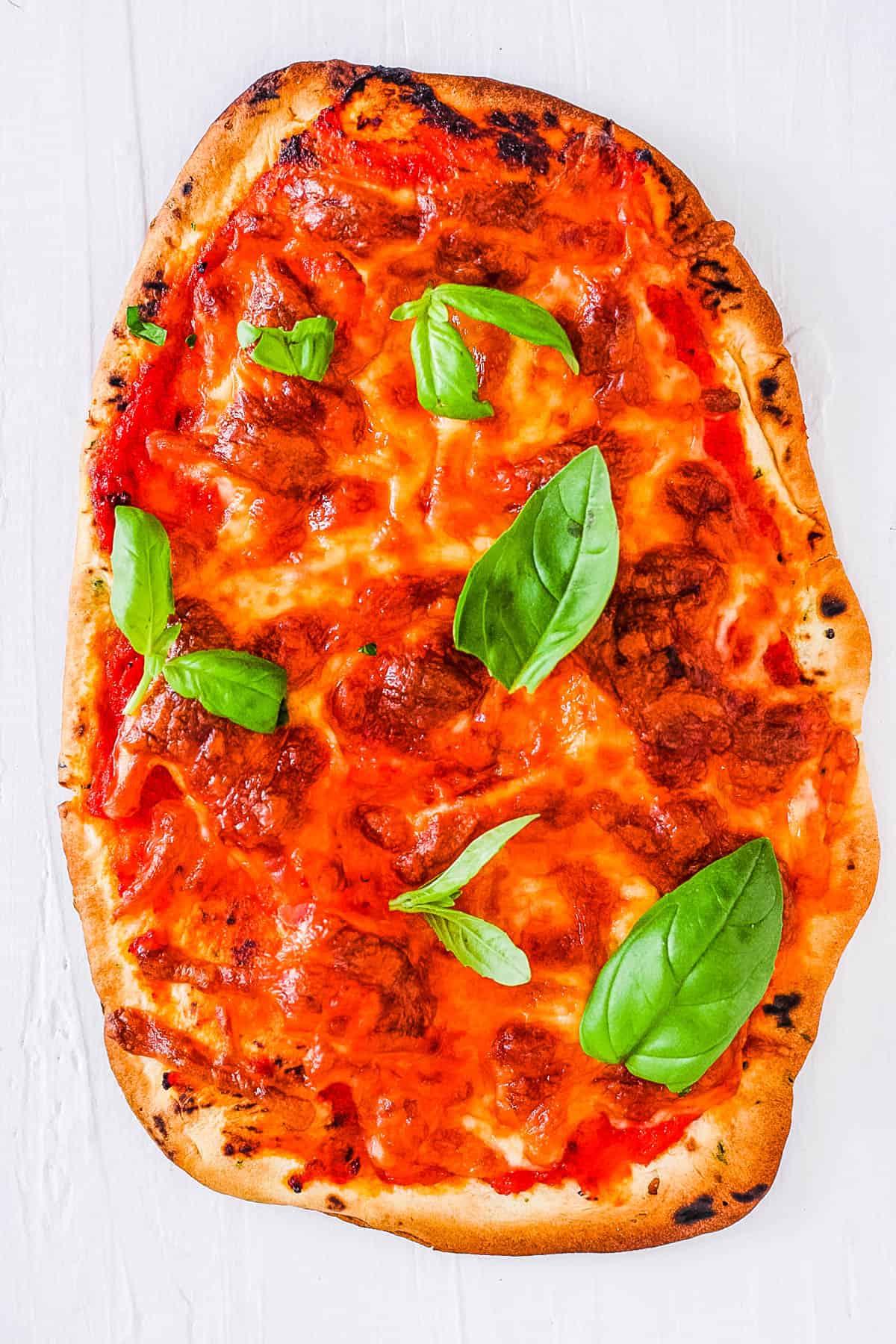 Naan bread pizza is a simple yet delicious take on pizza night!
Just spread marinara on naan bread, sprinkle with your favorite toppings, and bake until the edges are golden brown and the cheese is bubbly! Ready to eat in less than 15 minutes! It's a family-favorite quick meal!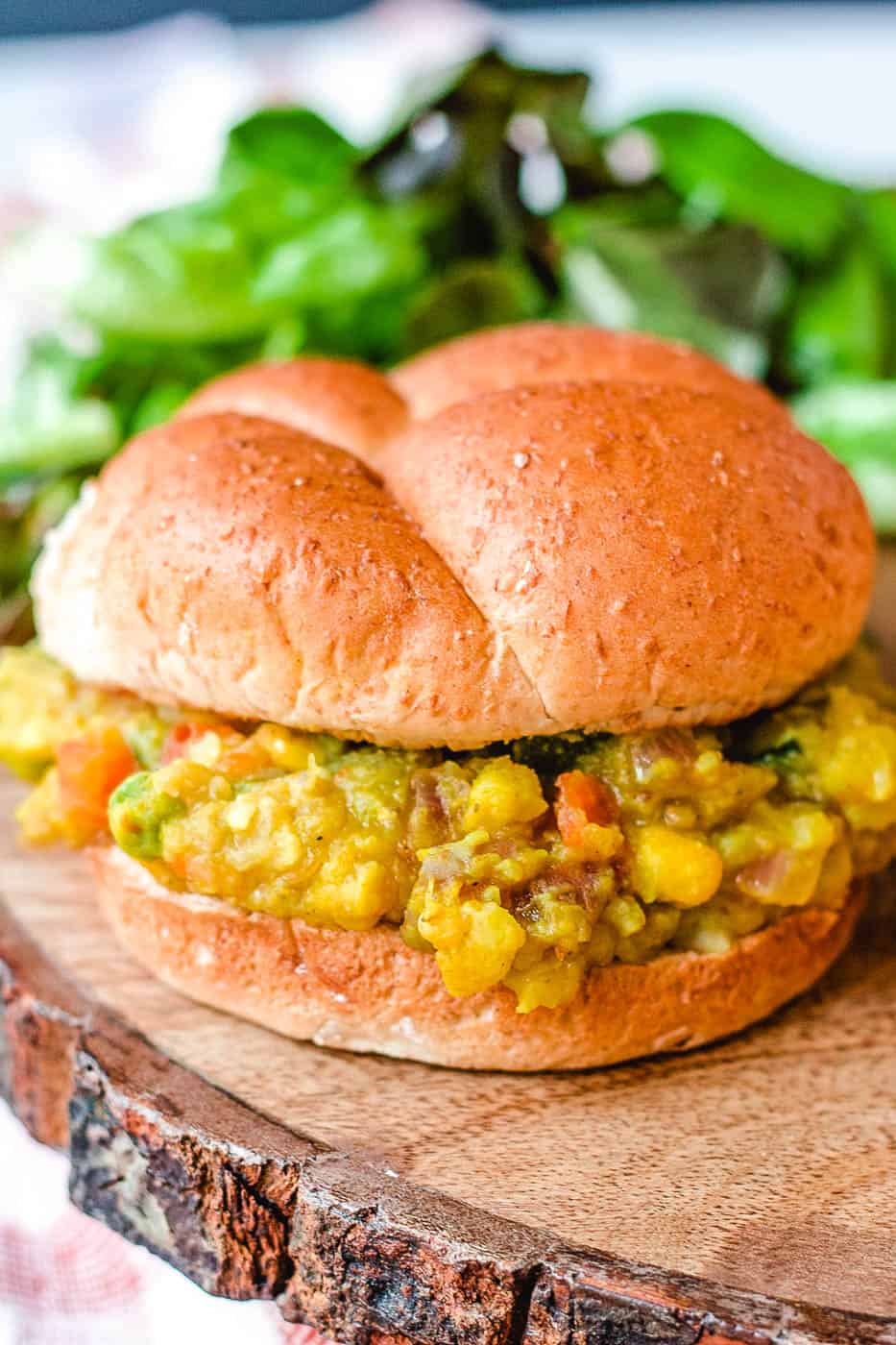 This Pav Bhaji is the perfect Indian inspired street food, but it has a healthy and nutritional twist that is insanely good.
Munching on this Indian spiced vegetarian sloppy joe style sandwich will keep the entire family happy and makes for an easy dinner idea. Have it with some french fries or chutney on side!
This Indian paneer stir fry is super easy to make and you only need a few ingredients to bring out the best Indian flavors.
It's loaded up with paneer that gets crispy edges when you pan fry it along with lots of fresh veggies and a little bit of spice.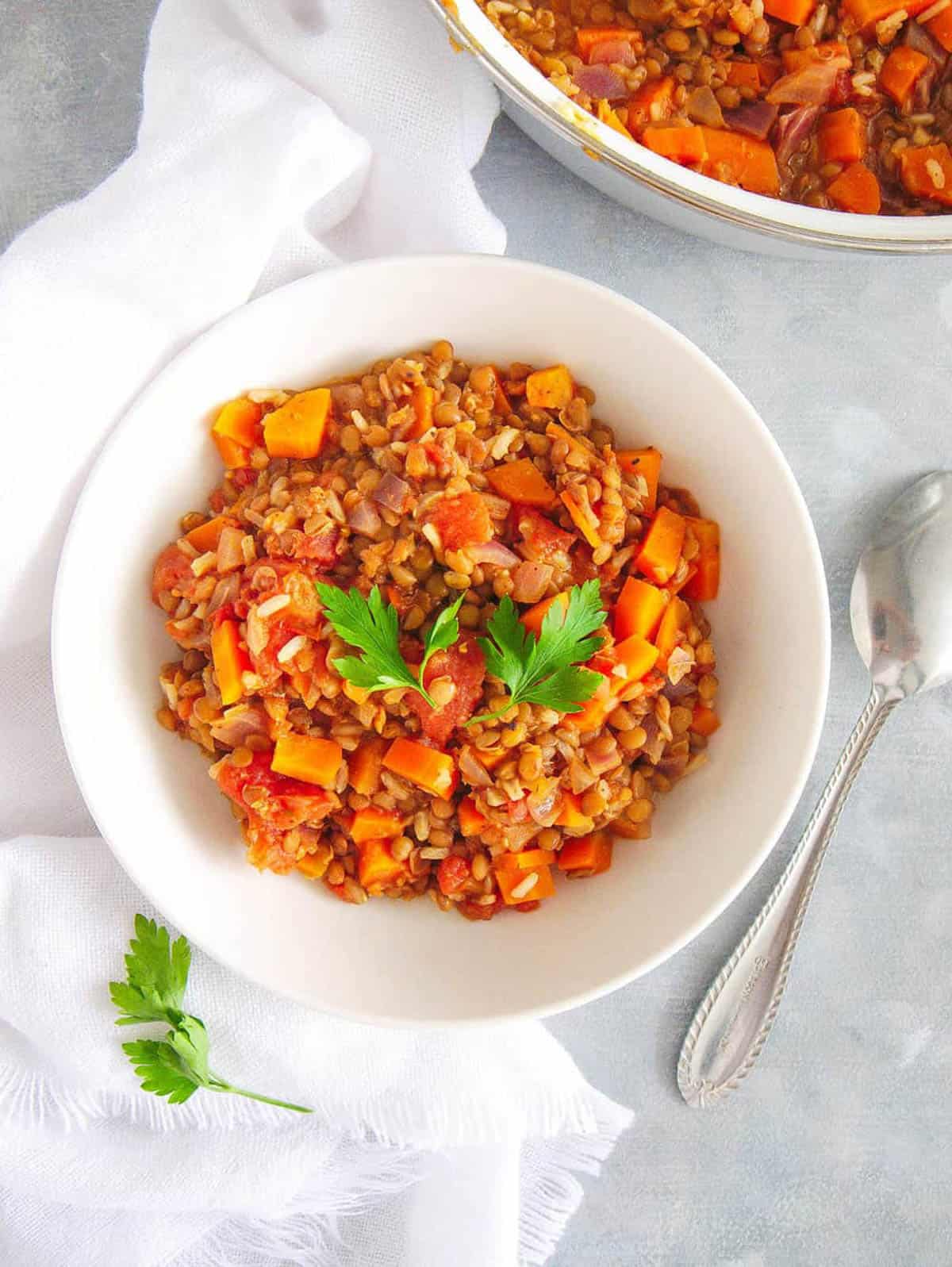 Rice and lentils are combined to create a complete protein in this one pot vegetarian meal.
Fresh vegetables and Indian spices give this pilaf a rich depth of flavor.
Dhaba style aloo phool gobi masala is a dry, spicy potato and cauliflower dish that's super popular at Indian restaurants and roadside dhabas.
The key to making this tasty cauliflower and potato curry is to let the spices penetrate the veggies as they cook, developing maximum flavor.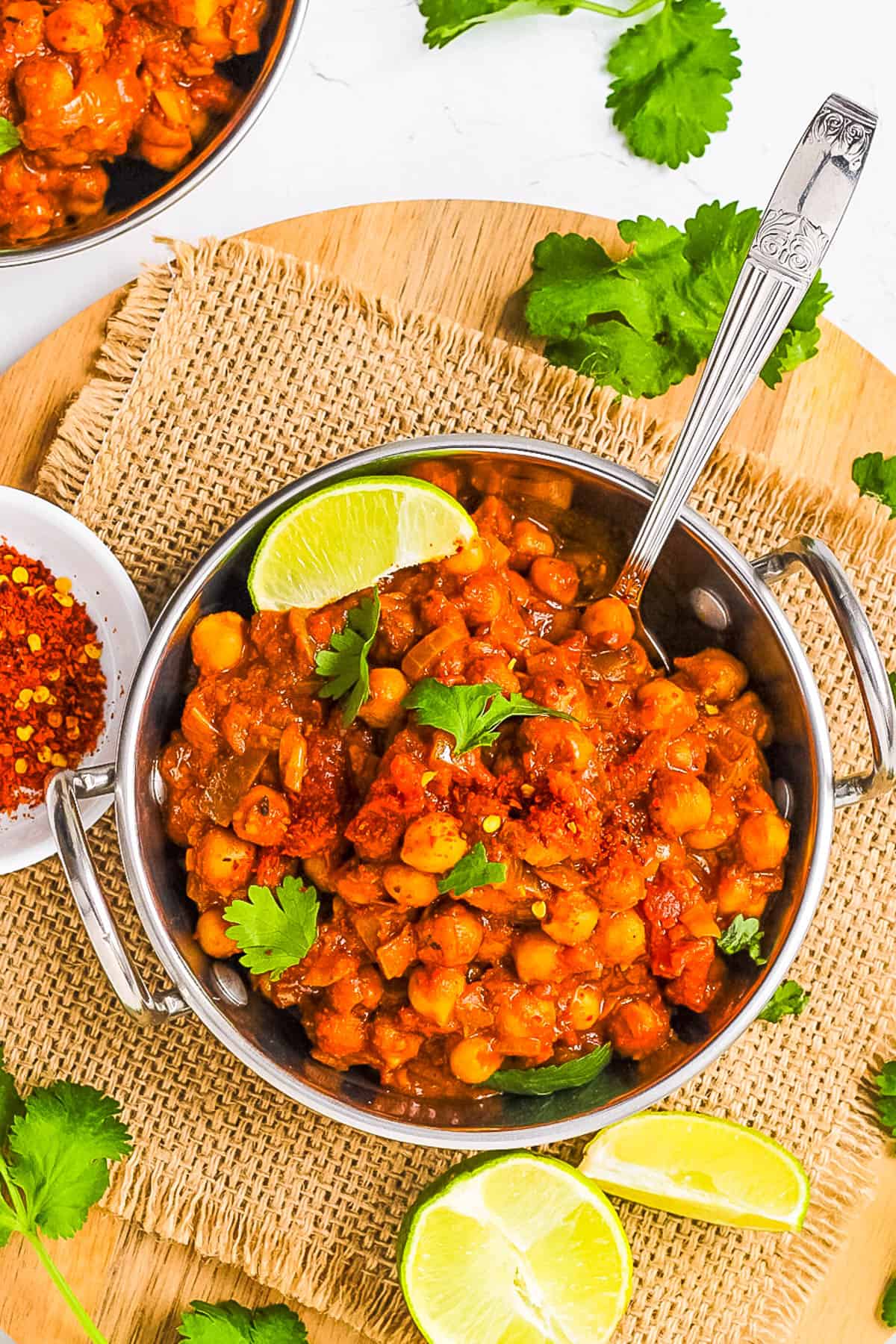 This homemade authentic chole masala recipe (also known as chana masala or Punjabi chole), tastes like something you'd order from a fantastic Indian restaurant.
Protein packed chickpeas are simmered in a spiced onion tomato gravy and garnished with fresh herbs. It's rich, flavorful and super satisfying, with the perfect amount of heat.
It also happens to be healthy, gluten-free, and naturally vegan too!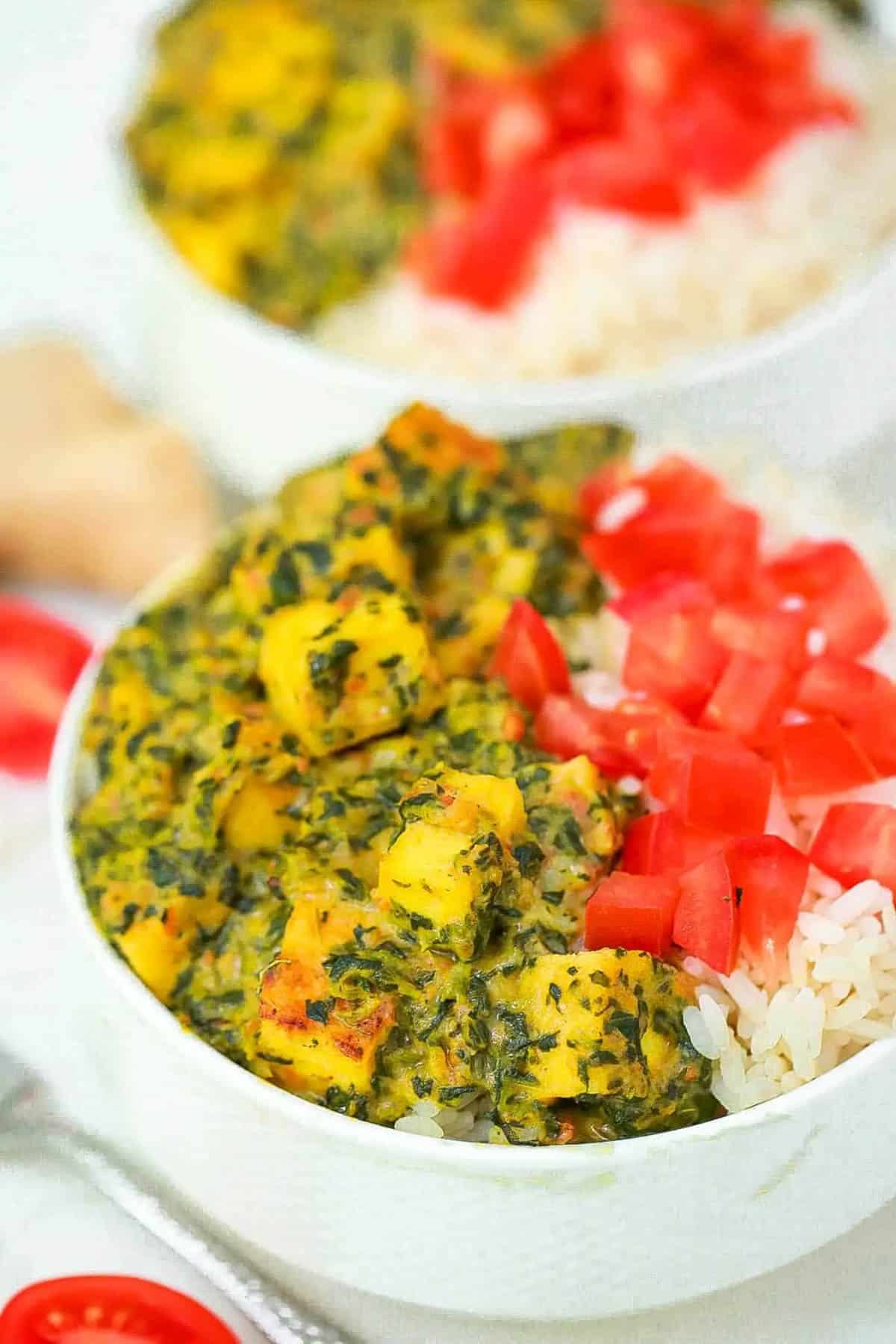 This palak tofu recipe is full of spices, creamy and rich, but thanks to light coconut milk and tofu in place of paneer!
Plus, it's only about 200 calories for 1/4 of the ENTIRE recipe, and it's gluten-free and vegan friendly too! It's seriously one of my favorite vegan recipes!
This super easy chana masala recipe comes together so quickly and simply! It's naturally vegan and gluten-free, using chickpeas, tomatoes, and a big blend of fragrant real-deal Indian spices.
Cook it all up in one pot for dinner or lunch that's perfect anytime.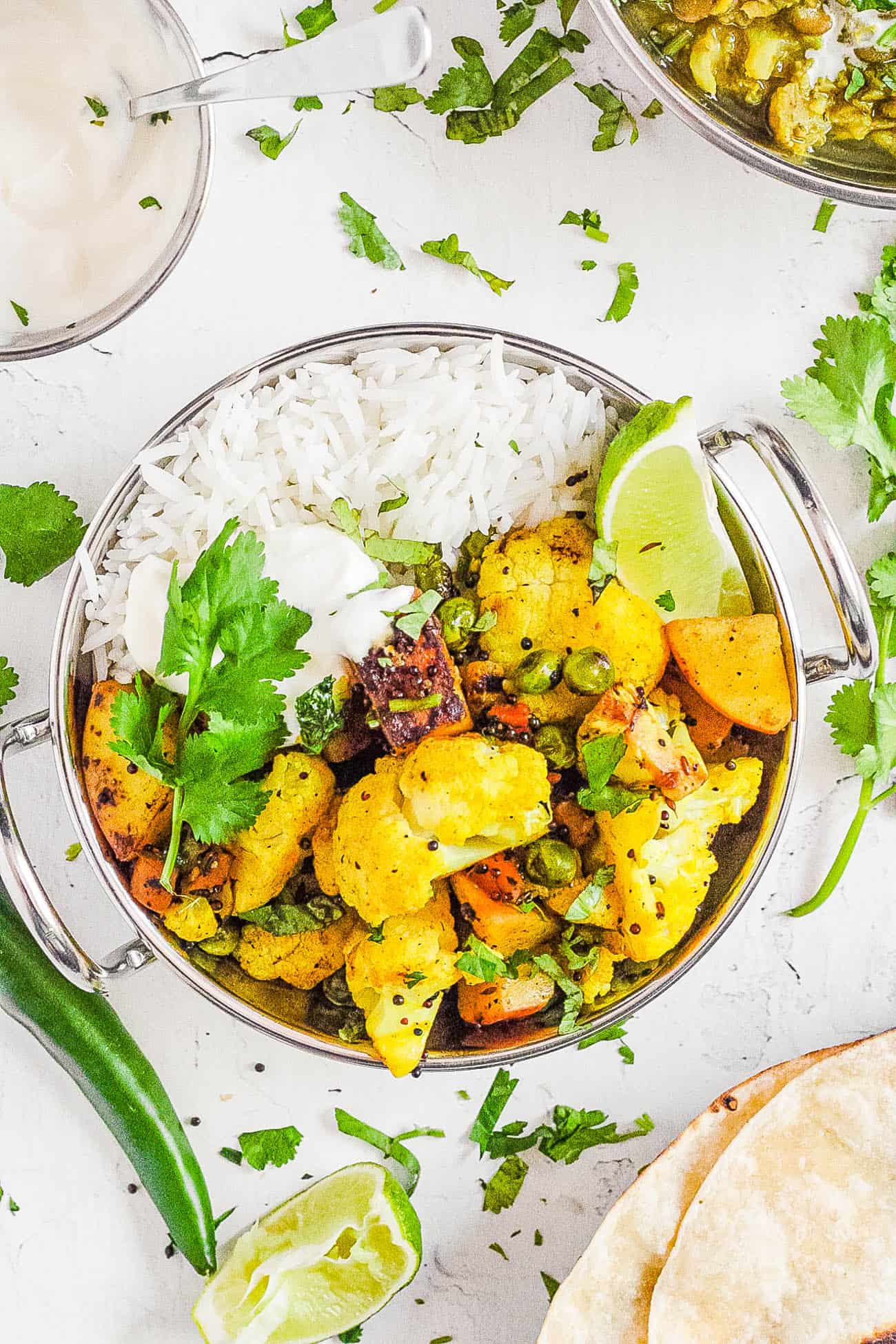 Cauliflower sabji is an Indian vegetable side dish spiced with curry flavors. It's simple to make, and full of flavor.
An excellent way to get a healthy serving of vegetables into your daily diet! It's one of the best healthy Indian recipes!
This easy one-pot dish with potatoes and rice comes together fast and can be on the table in 30 minutes or less.
It's spiced just right, and the potatoes and rice make it hearty and filling.
You can eat it on its own or serve it on the side with whatever else you're having for dinner.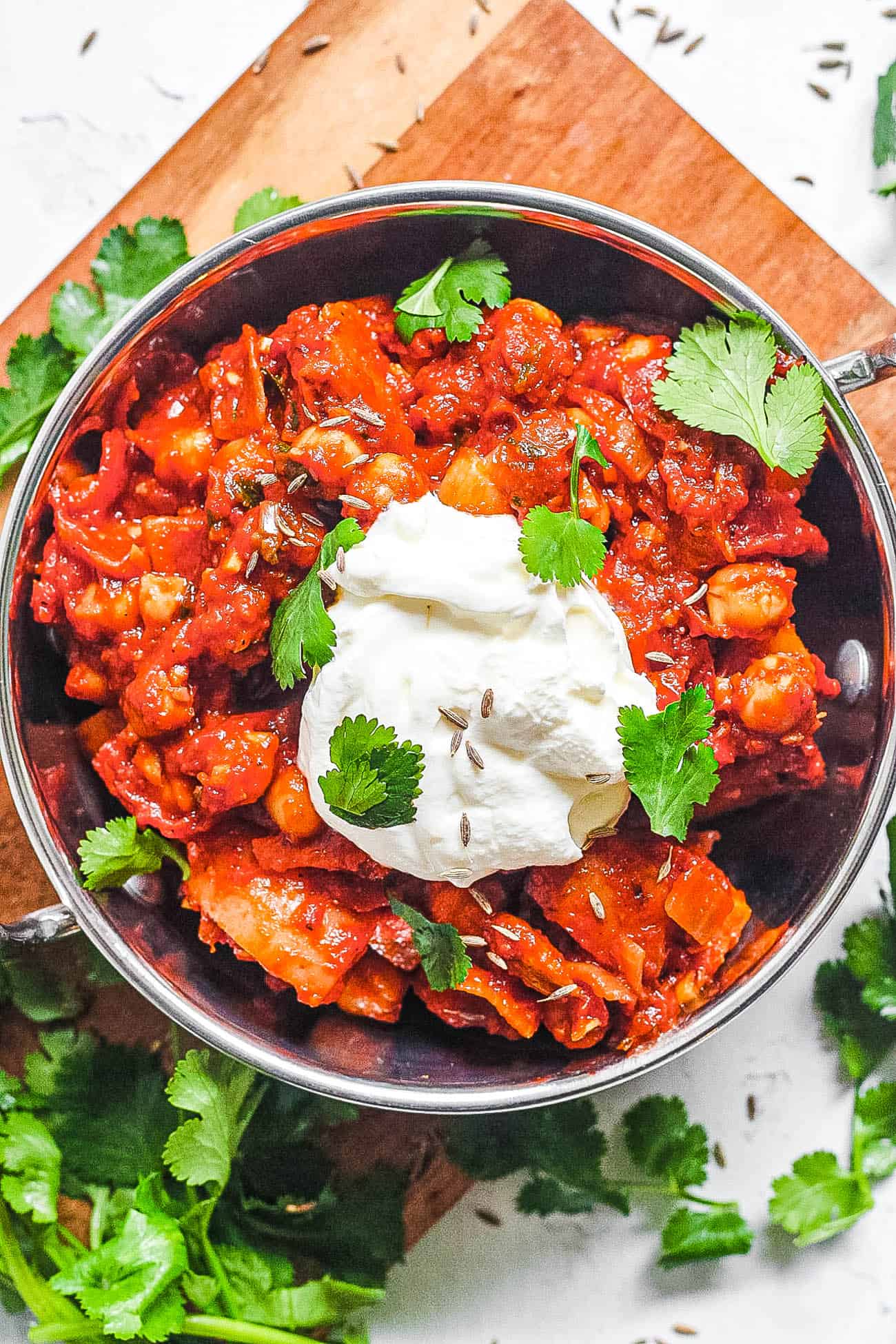 This flavorful authentic chana aloo masala recipe is an easy Indian chickpea curry, with warm spices, hearty chickpeas and creamy potatoes!
It's naturally gluten-free, vegan, and family friendly too!
This green peas pulao (aka matar pulao) uses good old methods to get fluffy, aromatic rice with peas and spices.
The rice and peas goes beautifully with a tasty blend of spices, nuts, and raisins. It's the perfect side to go with any of the main dishes on this list.
Indian Vegetarian Dessert Recipes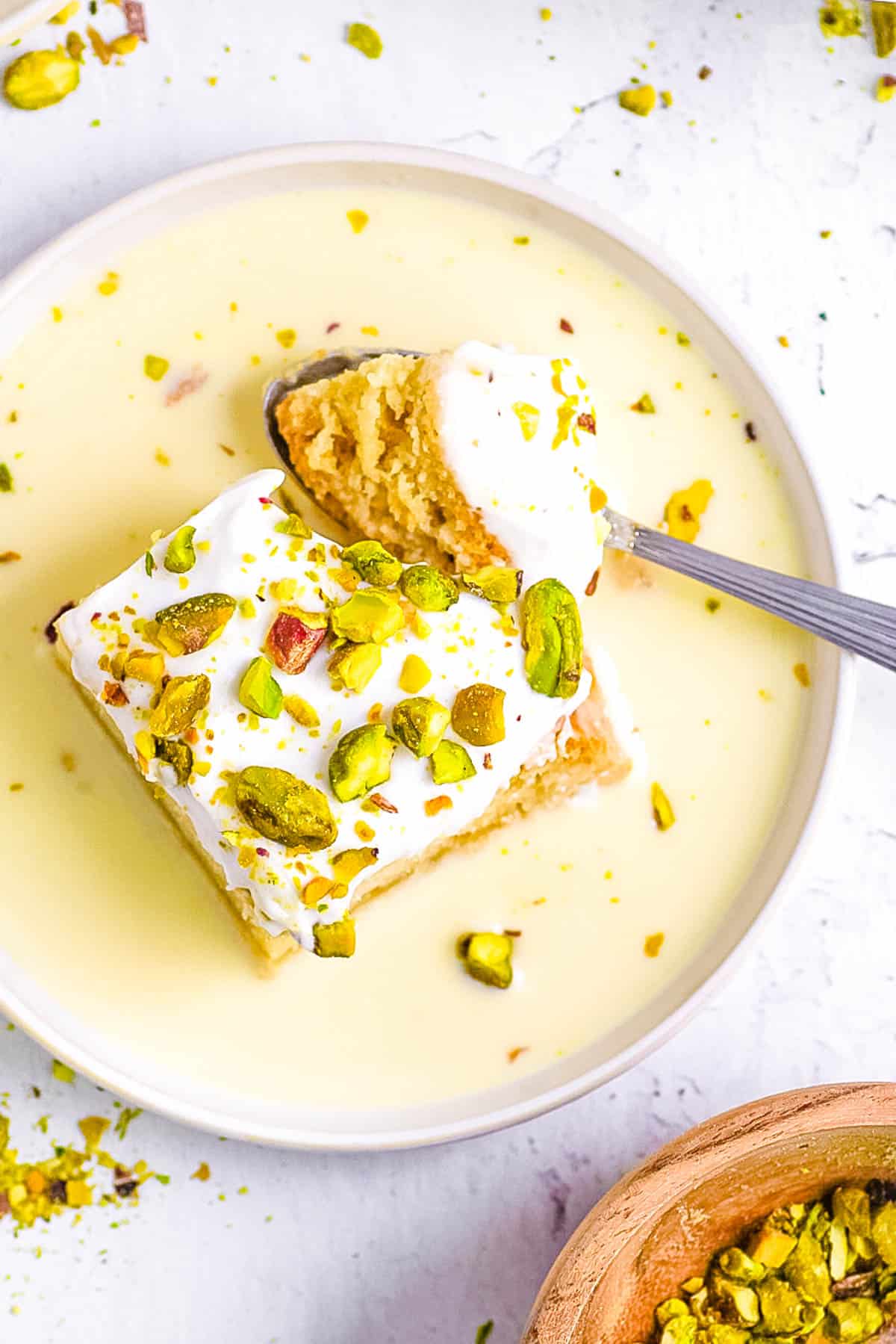 Rasmalai tres leche cake is the best fusion dessert made with a cardamom infused saffron milk, fresh whipped cream, and sprinkled with pistachio nuts.
This Indian cake recipe is a fun twist on traditional Mexican tres leches cake, and will totally satisfy your sweet tooth!
It also happens to be naturally vegan and can easily be made gluten free.
Lauki halwa is a tasty Indian sweet made from bottle gourd, aka lauki, sugar, and cardamom for flavor. This delicious treat tastes so good and makes a nice ending to a meal.
It's extra special for holidays and parties; the sweetness balances with the cardamom to make something delicious.
Akkaravadisal, also called Akkara Adisal or Sweet Pongal, is a famous sweet dish from Tamil Nadu. It's often served as prasadam (prasad) or temple food offering.
Even though it's served at the temple, akkaravadisal is loved all over Tamil Nadu. It's a rich, unique regional specialty.
Badam halwa is a classic Indian dessert made with almonds, saffron, and cardamom. It's gluten-free and super easy to whip up.
This simplified badam halwa recipe is perfect when you're craving something sweet but don't want to spend hours in the kitchen.
It comes together fast but still tastes homemade. Perfect for the festival seasons!
Shahi Tukra, a sweet Indian dessert with roots in Mughlai cuisine, is made up of fried bread pieces soaked in a rich, thick milk mixture.
You could think of it as a type of Indian bread pudding with comforting flavors of cardamom and saffron.
Mysore Pak is a sweet you'll see a lot of around Diwali since it's a popular South Indian dessert for celebrations. It has a soft, fudgy texture that people love.
During the Festival of Lights, Mysore Pak is practically everywhere, and thats because it's a total crowd-pleaser.
The sweet flavor and melt-in-your-mouth texture make it the perfect thing to snack on during an exciting festival like Diwali.
This Mango Kesari Halwa is a true treat – an Indian delicacy bursting with fresh mango and warming spices like saffron and cardamom.
Just a bite of this golden halwa with its soft, melt-in-your-mouth texture reminds you why mango and halwa are such a fantastic match.
One of the tastiest Diwali sweets has got to be Gujarati Mohanthal! This recipe uses mawa or khoya to make crumbly Mohanthal that's just as good as the sweets from temples or mithai shops.
This perfectly crumbly Mohanthal is easy to find in temples and Havelis (Vaishnav temples) everywhere in India, and it's easy to see why.
Ladoo has got to be one of the most classic Indian desserts (or should I say mithai!). These are essentially tasty dessert balls made with chickpea flour.
This recipe helps you whip up the Indian dessert without it being too sweet. That way you can enjoy the treat without feeling guilty!
Indian Vegetarian Soup Recipes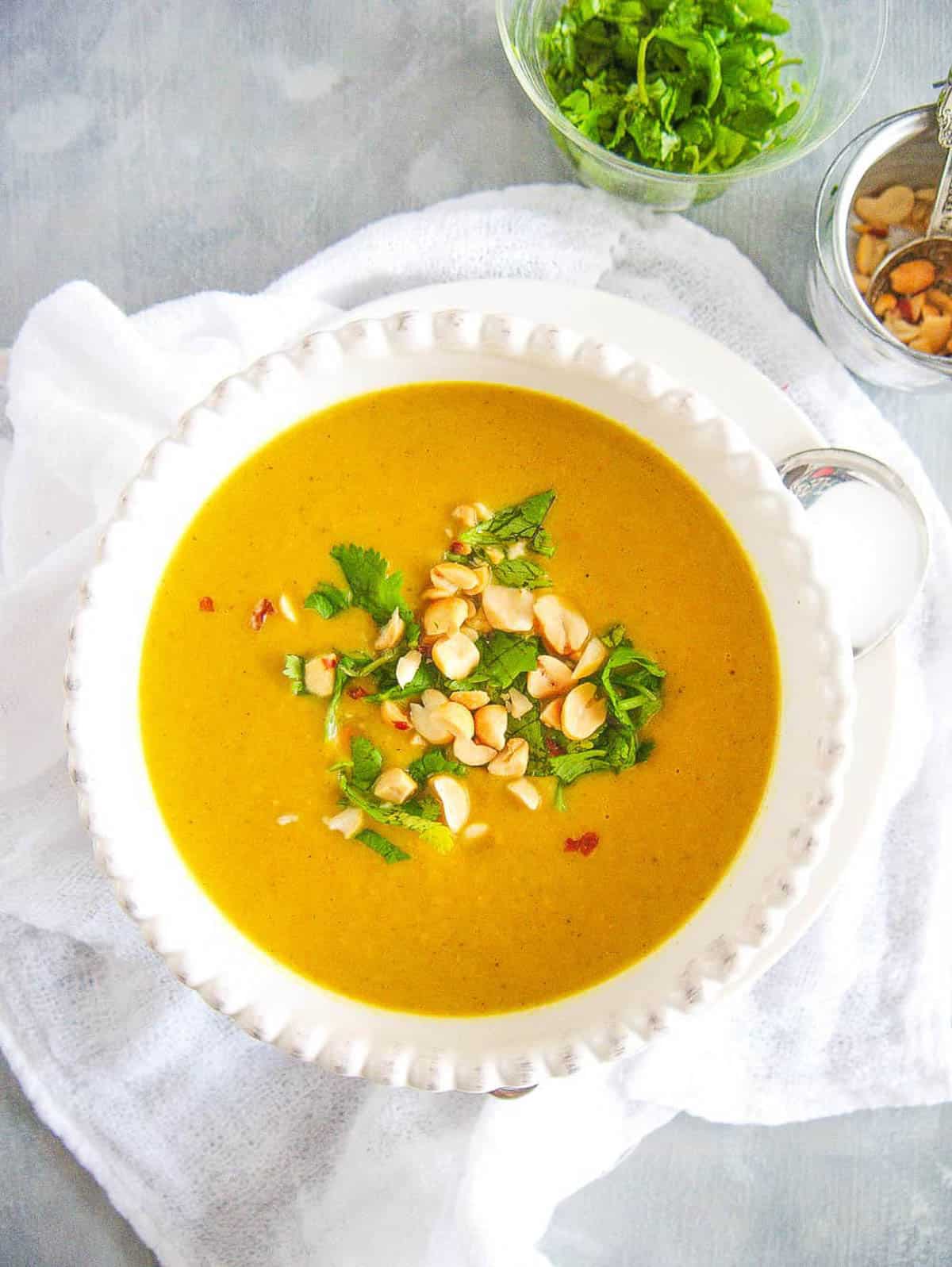 Curried cauliflower soup is creamy and extra comforting when served with warm naan bread.
Top with crunchy cashews for a meal that totally hits the spot! It's vegan, vegetarian, gluten-free, and ready in under 30 minutes.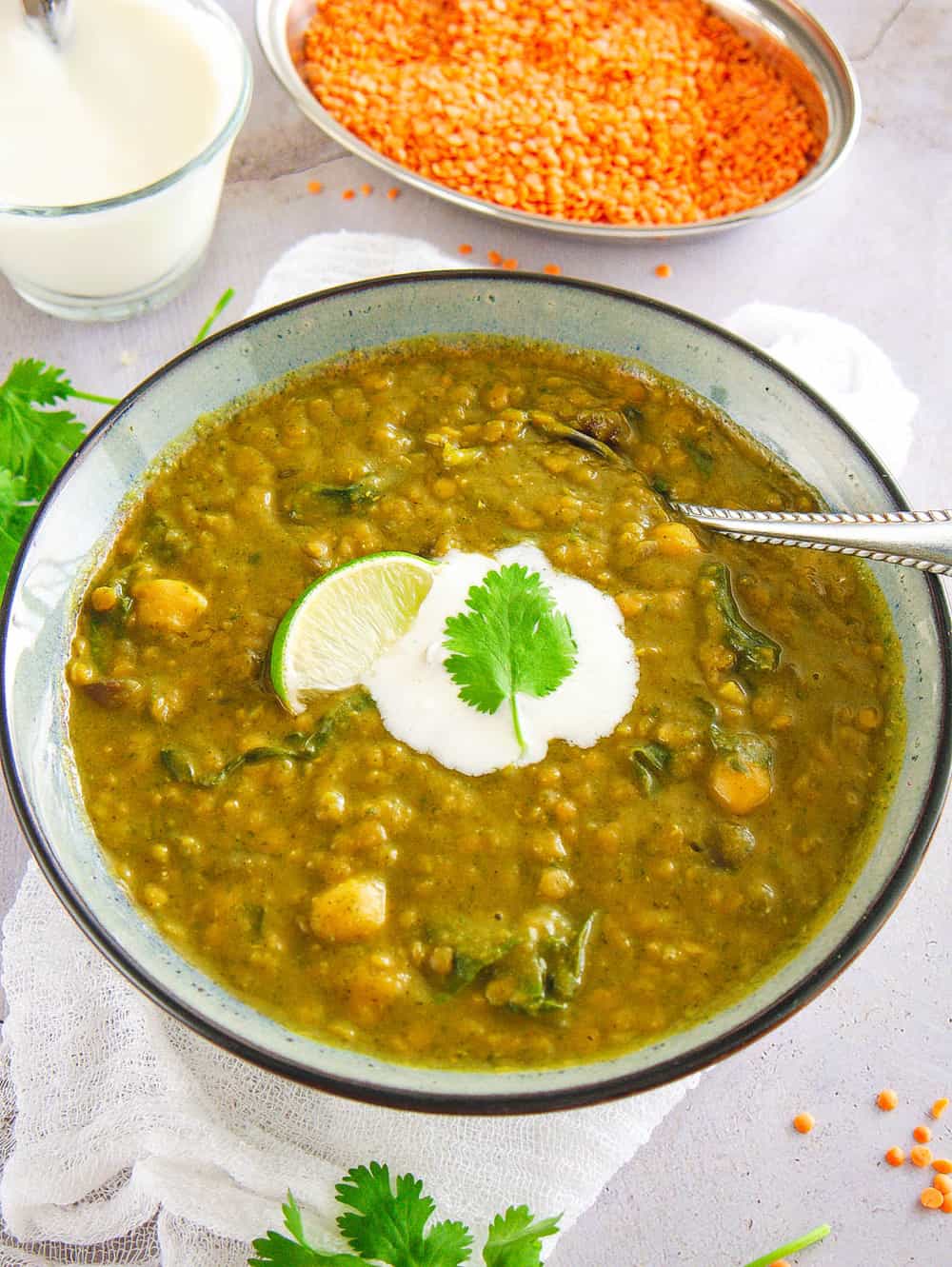 This spicy Indian lentil soup is so tasty and so easy to whip up! With chickpeas, swiss chard, curry and Greek yogurt it's got the perfect balance of acidity and coolness.
The flavors work incredibly well together, plus it's a one pot meal!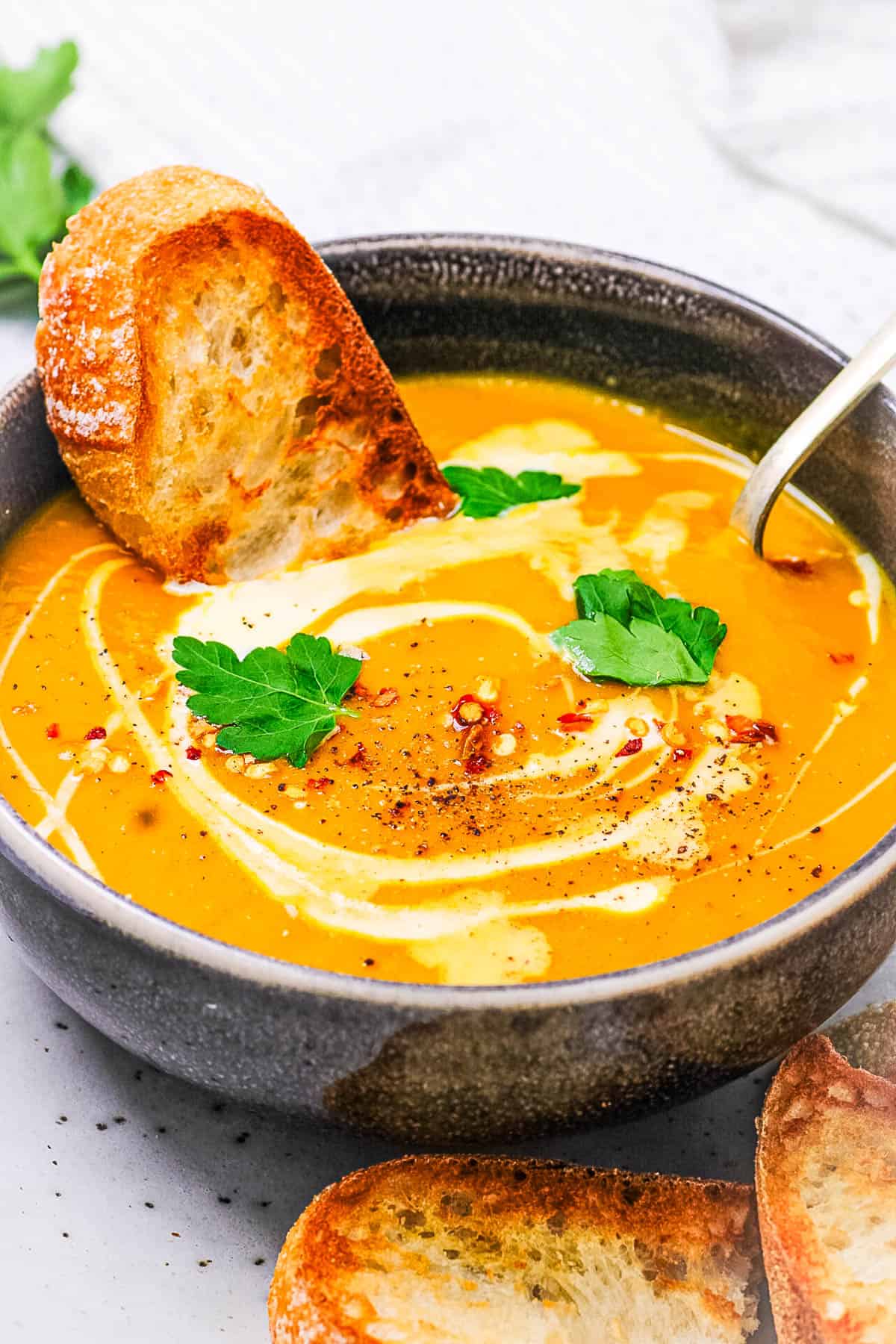 This delicious spicy sweet potato soup is rich, creamy and a touch decadent! But you won't find any cream, fat or butter in this easy, healthy soup.
This spicy sweet potato soup is the perfect way to escape from the cold! It's decadent, filling, but also happens to be vegan, gluten-free and low-carb! It's a healthy vegetarian Indian recipe!
Indian Vegetarian Snack Recipes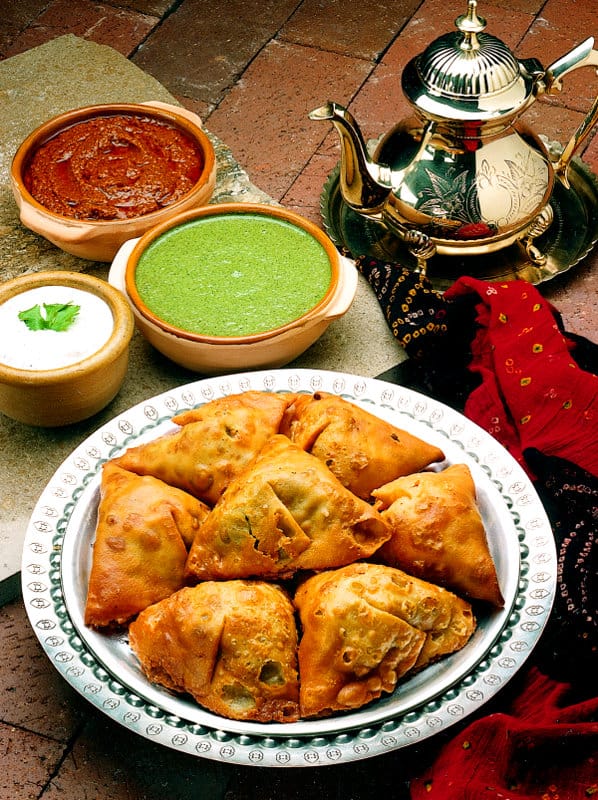 A healthier, Indian samosa recipe that's lightened up but just as flavorful as the traditional version!
These savory puff pastry packets of heaven are spicy and sweet, with a crispy crust surrounding a piping hot filling of potatoes, onion, and peas!
Have it with a tamarind chutney or your favorite creamy sauces, it tastes great with just about everything!
These tandoori tofu cubes are absolutely delicious! The tofu soaks up all the rich flavors from the marinade and then bakes up so crispy and aromatic.
There's just a little hint of spice that makes them seriously delicious, and you don't even have to be vegan to love these!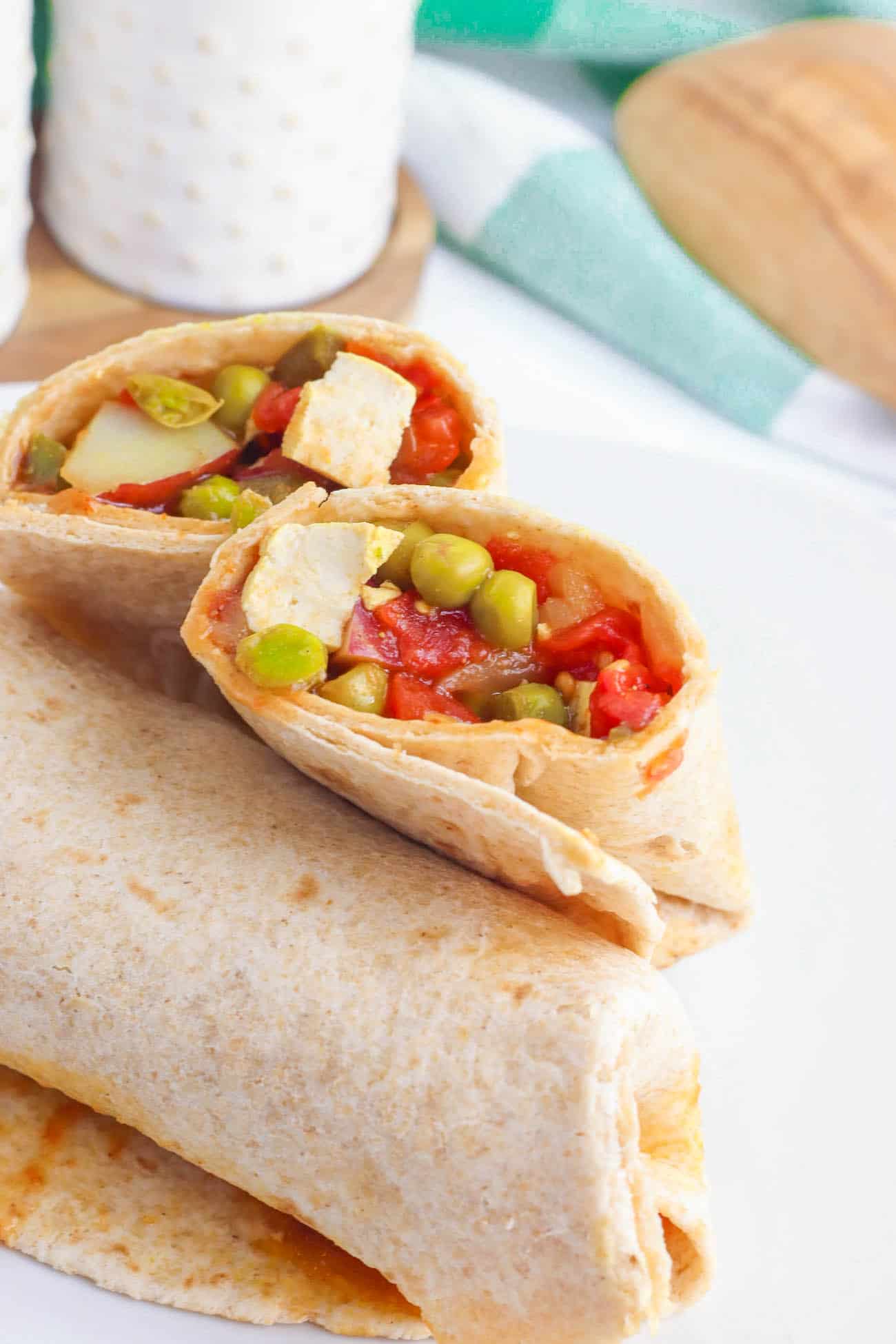 Homemade samosa wraps are filled with spiced potatoes, sweet peas, protein-packed tofu, warm spices and fresh jalapeños all rolled into a soft, whole grain tortilla.
They're a copycat version of Amy's Indian Samosa Wrap, but are even tastier than the store bought version! Easy to make, vegan, can be made gluten-free, and totally delicious!
Khandvi rolls are a popular Gujarati snack that just melts in your mouth with its soft, pillowy texture and delicious flavors.
They're made from chickpea flour rolled up into these beautiful, bright yellow rolls.
For people living in Mumbai, vada pav represents their city. This street food, lovingly called the Indian Bombay burger, shows how creative Indian folks can be with simple ingredients, making them burst with flavor.
Vada pav uses soft, pillowy bread rolls covered in herb-infused, tangy, spicy, sweet, and sour chutneys.
In between the chutney-slathered buns sits a hearty potato patty spiced up nicely. I'm sure this spicy dish is going to become your new favorite!
Dahi puri, also called chaat bombs, is a popular Indian street food that originated from Mumbai.
This delicious dish features a crisp, hollow puri shell that you stuff with yogurt and other fillings. When you pop the whole thing in your mouth, it's like a flavor bomb goes off!
The name comes from the two main ingredients – dahi means yogurt, and puri is the fried bread shell.
Instant Pot Indian Vegetarian Recipes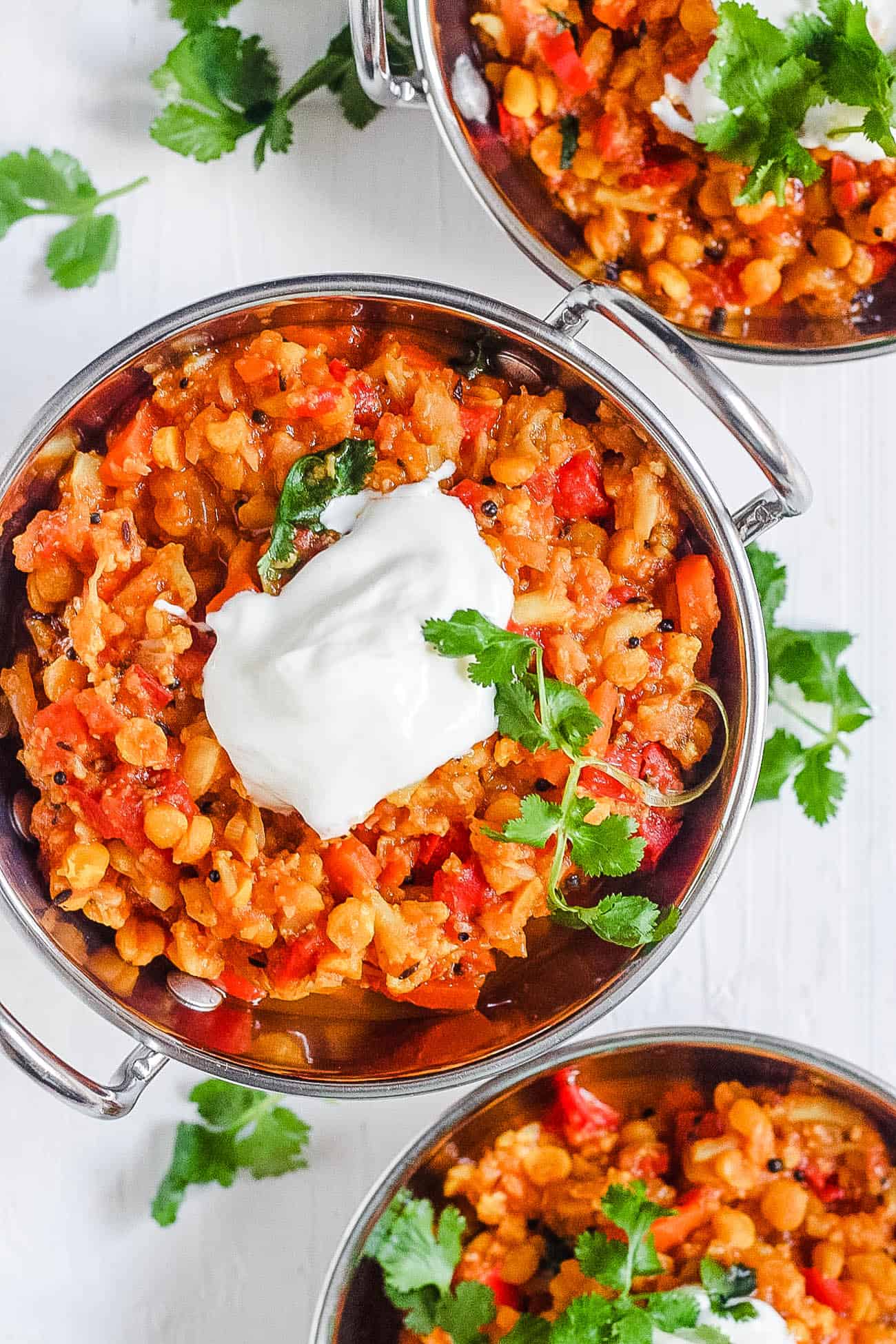 This Instant Pot dal is an easy, healthy, and delicious weeknight dinner made with diced tomatoes, moong dal, a few hidden veggies, and Indian spices. You can easily turn it into a red lentil curry by swapping the moong dal (yellow lentils) for red lentils too.
It's a nutritious dish with only 25 minutes of hands-on time. A one-pot family-friendly meal!
This recipe for a whole roasted cauliflower cooked up in an Instant Pot and served over a creamy tomato gravy is absolutely delicious.
Eating a bowl of this over rice or with warm naan bread makes for a satisfying plant-based meal.
The flavors of the marinated cauliflower pair so nicely with the rich tomato gravy.
Who said only savory dishes could be made in an instant pot? This South Indian dessert is perfect to make in an instant pot!
Moong dal payasam is a tasty, creamy dessert made with full-fat coconut milk and split yellow moong dal. It's sweetened with jaggery and flavored with cardamom.
This delicious langarwali dal can easily be made in an instant pot! Langar ki dal is a creamy and aromatic lentil curry that makes for both a satisfying and comforting meal.
It can be made as spicy or mild as you want. Pair it with jeera rice or cumin rice for the perfect Indian meal.
This black-eyed pea curry recipe is so simple to throw together in the Instant Pot. Black-eyed peas get so soft and creamy, and take on all the delicious spices and aromatics.
It's a budget-friendly, easy, and delicious meal that's perfect for busy weeknights! Serve it with some roti, rice, or paratha for a fast and filling dinner.
What Are The Most Popular Spices Used in Indian Vegetarian Recipes?
Chili peppers: Adds spice and heat.
Black mustard seed: With a spicy flavor, this type of mustard seed is commonly used in Indian recipes.
Cardamom: Made from the seeds of various plants in the ginger family. It is deliciously sweet and lightly spicy, used in both sweet and savory recipes.
Turmeric: Bright yellow in color, it is what gives curries their yellow hue. It has a warm and bitter flavor.
Ginger: The ginger spice comes from the root of a ginger plant. It has a warm, sweet, and spicy flavor.
Coriander: Coriander can be used both ground or in its seed form. It is the seed for cilantro.
Garlic: Used most frequently as minced garlic in Indian cuisine.
Garam Masala (a spice mixture): Widely used in vegetarian Indian recipes, it is a blend of cinnamon, mace, peppercorn, coriander seeds, cumin seeds, and cardamom pods. They are roasted to release their flavor and aroma and then ground together to create this spice blend.
Cinnamon: A warm spice used in both savory and sweet recipes.
Star Anise: With a sweet licorice flavor, star anise is most commonly used in savory recipes.
Fenugreek: The seeds of the plant are used to flavor recipes. It has a sweet flavor and smells like maple syrup.
Curry Powder: There are many different types of curry blends. The one most common used in Indian cuisine uses turmeric for the yellow color.
Saffron: A spice that comes from a flower called crocus sativus. It looks like bright red threads. It has a sweet and earthy flavor. When used in recipes it turns the color of the food into a bright yellow.
Nutmeg: With a warm and nutty flavor, nutmeg is used in both sweet and savory dishes.
Cumin: Used in both its ground and seed form, cumin comes from the parsley family. It is often added to curry blends. Seeds are often toasted to bring out the sweetness of flavor.
Why Are Many Indian Recipes Vegetarian?
There are many vegetarian Indian dishes because Hinduism is the primary religion in India. While not all Hindus are vegetarian, many people who follow the religion choose a vegetarian diet because it does not inflict harm. Being vegetarian is considered satvic. Satvic comes from the sanskrit word Sattva. It means to be pure, clean, strong.
However, most people in India do not follow a vegetarian diet. They do not typically include beef in their recipes, but all other types of meat are commonly used in Indian curries.
Are Vegetarian Indian Recipes Healthy?
Many Indian recipes are cooked in quite a bit of oil, such as vegetable, peanut, or coconut oil. All of this added oil can make Indian recipes feel a bit heavy, and add extra calories and fat that is not necessary.
Reducing that amount of oil or ghee easily reduces the calories and fat. Otherwise, many Indian recipes are quite healthy. They are loaded with a variety of vegetables, plant protein, and spices.
Do You Need Special Equipment To Cook Vegetarian Indian Food At Home?
While technically you don't need any specific equipment to make Indian food, you may want to invest in some tools and equipment that will make your cooking easier. While these specific tools are not necessary, they are helpful if you are making homemade naan, rotis, chapitis, and other traditional Indian cuisine.
Instant Pot: Having an instant pot can really help you speed up the cooking process when making some of your favorite recipes. If you're making a weeknight meal, using your instant pot will dramatically cut down on your cooking time! It can also quickly cook rice and lentils for your meal in less than 15 minutes!
Belan: If you decide to make your own naan or roti at home, having a belan will help! It is a long and thin rolling pin that allows you to more evenly roll out the dough to make this types of breads.
Patli or Chakla: Often sold with a belan it is a circular raised wooden board. It is used a surface for rolling out naan and roti.
Tawa: A small and flat griddle like pan that evenly distributes heat creates soft rotis, and chapatis.
Chimta: Are a type of tongs that are long and thin with a pointed tip. It is used to flip breads on the griddle.
Kadai: It is like the Indian wok! It has a flat bottom, and taller sides, which makes it great for making fried foods like samosas.
Sifter: Also known as a charni is a sieve with a very fine mesh. If you are making your own breads at home, sifting the flour through this fine mesh will ensure you have light and fluffy breads!
Tadka Pan: If you fry your spices quickly, like many Indian recipes require, using a tadka pan that is small, yet deep, with a long handle will keep the oil from splattering all over your stove!
Masala Dabba: A spice container that is commonly made from stainless steel. It is a made of small bowls paired with spoons that are in one larger stainless steel container. It makes adding spices to your dishes much easier than rummaging through your spice drawer!
More Vegetarian Indian Recipes We Can't Live Without!
Vegetable Vindaloo – This ultra-popular mixed vegetable vindaloo is warm, comforting, and packed with flavor in every bite. It features a homemade vindaloo pasta and a medley of fresh veggies for the perfect dinner. It's the most spicy curry dish!
Vegan Naan – If you love naan (I mean, who doesn't?), you need to try this vegan recipe. You'll end up with soft and fluffy naan that are incredibly easy to make too! Perfect for all the stews and curries on the list here.
Golden Latte – This golden milk latte with turmeric is loaded with antioxidants and is delicious. It's a simple, easy recipe that's quick and can be ready in just five minutes.
Masala Oats – This recipe for spiced-up oats takes only 15 minutes to throw together but will keep you full and satisfied for hours. stick with you for hours. With garam masala, turmeric, and other aromatic Indian spices, these oats are bursting with comforting flavor.
Kerala Egg Roast – This egg roast is a popular Indian breakfast dish with boiled eggs cooked in a tomato curry sauce. The sauce is packed with flavor and coats the boiled eggs beautifully. Plus, it's dairy-free and gluten-free too!
Love these indian vegetarian recipes? Please leave a 5-star rating 🌟 in the recipe below and/or a review in the comments section further down the page!
You can also FOLLOW ME on FACEBOOK, TWITTER, INSTAGRAM, and PINTEREST to see more delicious, healthy, family-friendly food, and if you have any questions, I'm here to help!
Recipe Card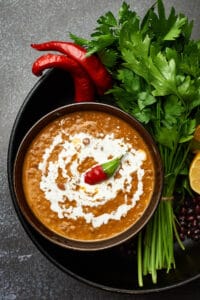 Print Recipe
The 60 BEST Vegetarian Indian Recipes: Dal Makhani
This comforting dish is an absolute classic, but the traditional way of cooking it is time-consuming and labor intensive. Here's an easy dal makhani that's flavorful, tastes just like restaurant quality, and is ready in no time!
Ingredients
For The Instant Pot, Slow Cooker, or Pressure Cooker
1

cup

dry brown lentils

¼

cup

dry red kidney beans

6

oz

baby spinach

chopped finely
For The Spices (On the Stovetop)
Instructions
Cook the lentils, kidney beans + water in the instant pot (you can also do this in a slow cooker or on the stovetop, the cook time will just be longer). In the Instant Pot, cook on high pressure for 30 minutes, natural release.

Mash some of the lentils + beans using a potato masher. Add in the baby spinach and let the dal simmer on "keep warm" setting while you make the spice mixture. 

To make the spice mixture (masala), heat a medium pot over medium heat. 

Add coconut oil, onions, garlic ginger paste (or minced garlic/ginger), and cook until the onions are translucent. 

Add the crushed tomatoes and cook through – about 5 minutes. Add the spices and salt. Cook about 3 minutes more. 

Add in the lentils/kidney beans/spinach mixture into the large pot. Stir to combine and simmer for 20 minutes, uncovered, on medium low heat.  Add water if the dal is getting too thick. 

Add the coconut milk and let it simmer for another 10 minutes until combined. 
Notes
Do not use a milk substitute for the coconut milk unless it is full fat. This will affect the way the dish turns out. 
Feel free to swap the spinach for kale if you want to try a different leafy green in this recipe.
Garnish with your favorite toppings such as fresh tomato slices or cilantro. 
Do not add the coconut milk until the last 10 minutes, or it will not turn out properly in the Instant Pot. 
You can make this ahead of time and serve it the next day – the flavors will just blend together even better as it sits overnight in the fridge!
Serve with whole wheat naan, sprouted wheat tortillas, brown rice or quinoa.
If you don't have an Instant Pot, you can cook the lentils & beans in a slow cooker or even on the stovetop — the cook time will just vary as both will take longer than the Instant Pot!
Nutrition
Calories:
349
kcal
|
Carbohydrates:
48
g
|
Protein:
19
g
|
Fat:
11
g
|
Saturated Fat:
8
g
|
Polyunsaturated Fat:
1
g
|
Monounsaturated Fat:
1
g
|
Sodium:
1044
mg
|
Potassium:
1230
mg
|
Fiber:
20
g
|
Sugar:
7
g
18 responses to "The 60 BEST Vegetarian Indian Recipes"