Vegetarian And Vegan Options At Chili's
This post may contain affiliate links. As an Amazon Associate, I earn from qualifying purchases. Please read my disclosure.
If you are plant based and dining out, you might be wondering what all of the vegan or vegetarian options at Chili's are. Learn all about the vegetarian and vegan options at Chili's in this comprehensive guide filled with plant-based ideas!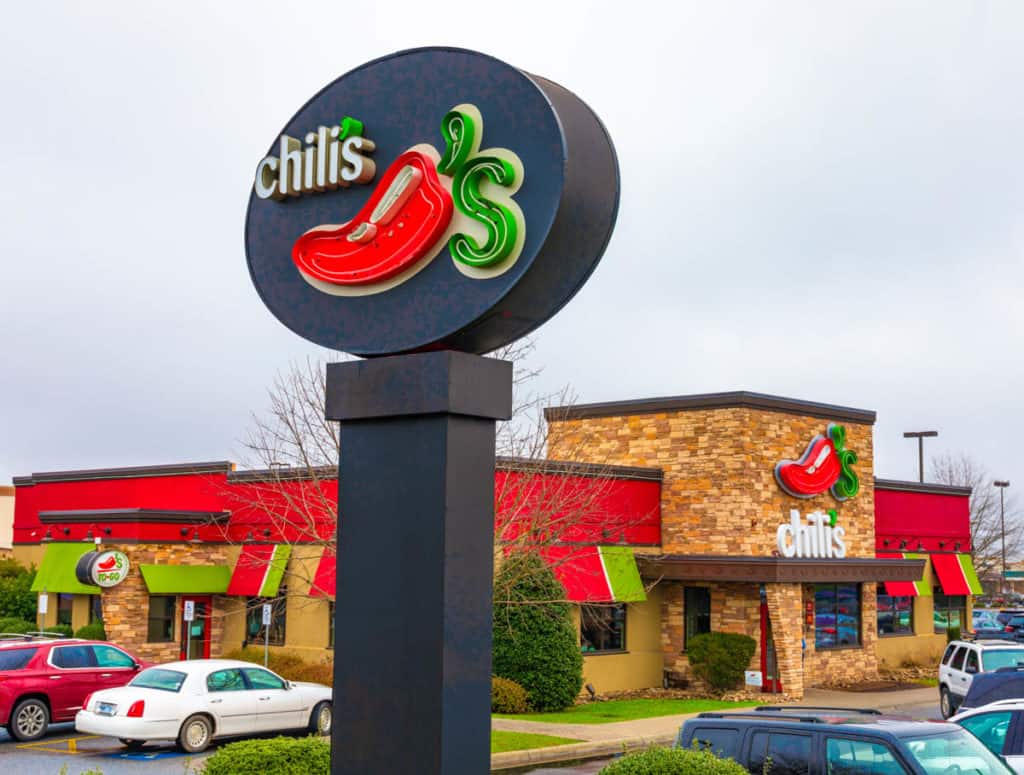 Chili's is a popular American restaurant chain that serves classic comfort dishes such as fries, burgers, sandwiches, dips, soups, and more.
If you are a fan of Chili's, then you are probably familiar with their popular menus. Items ranging from sizzling fajitas, fresh salads, grilled veggies, burgers, and pasta – their menus have items that will please almost anyone!
There are over a thousand Chili's restaurant locations across the United States and people usually attend with their families, friends, and coworkers for casual dining experiences and special occasions like Valentine's Day, birthdays, anniversaries, graduations, etc. But if you're following a vegan or vegetarian diet, it can be hard to find decent vegan options at most places.
Luckily, chili's offers quite a few vegan and vegetarian-friendly options to fit a variety of dietary needs.
Enjoy this list of plant-based food options to order off the menu the next time you visit this restaurant!
Order your favorite vegetables and side dishes with Chili's vegan and vegetarian menu options such as potatoes, tortilla chips, and salsa, crispy cheddar bites, fried pickles – mmm, so many yummy foods. There are quite a few vegetarian meals at Chili's as you will see in this guide!
While there aren't really any vegan entrees at Chili's restaurant, there are quite a few vegan items that, when you put them together, create a complete meal. Now, the vegan menu at Chili's might not be the most extensive, but you can definitely make it work for one or two meals if you had to. See all of your options below!
Appetizers
Treat yourself and the entire table to some delicious vegan appetizers! You will be surprised at how many vegan and vegetarian options there are on the menu for yummy mouthwatering appetizers.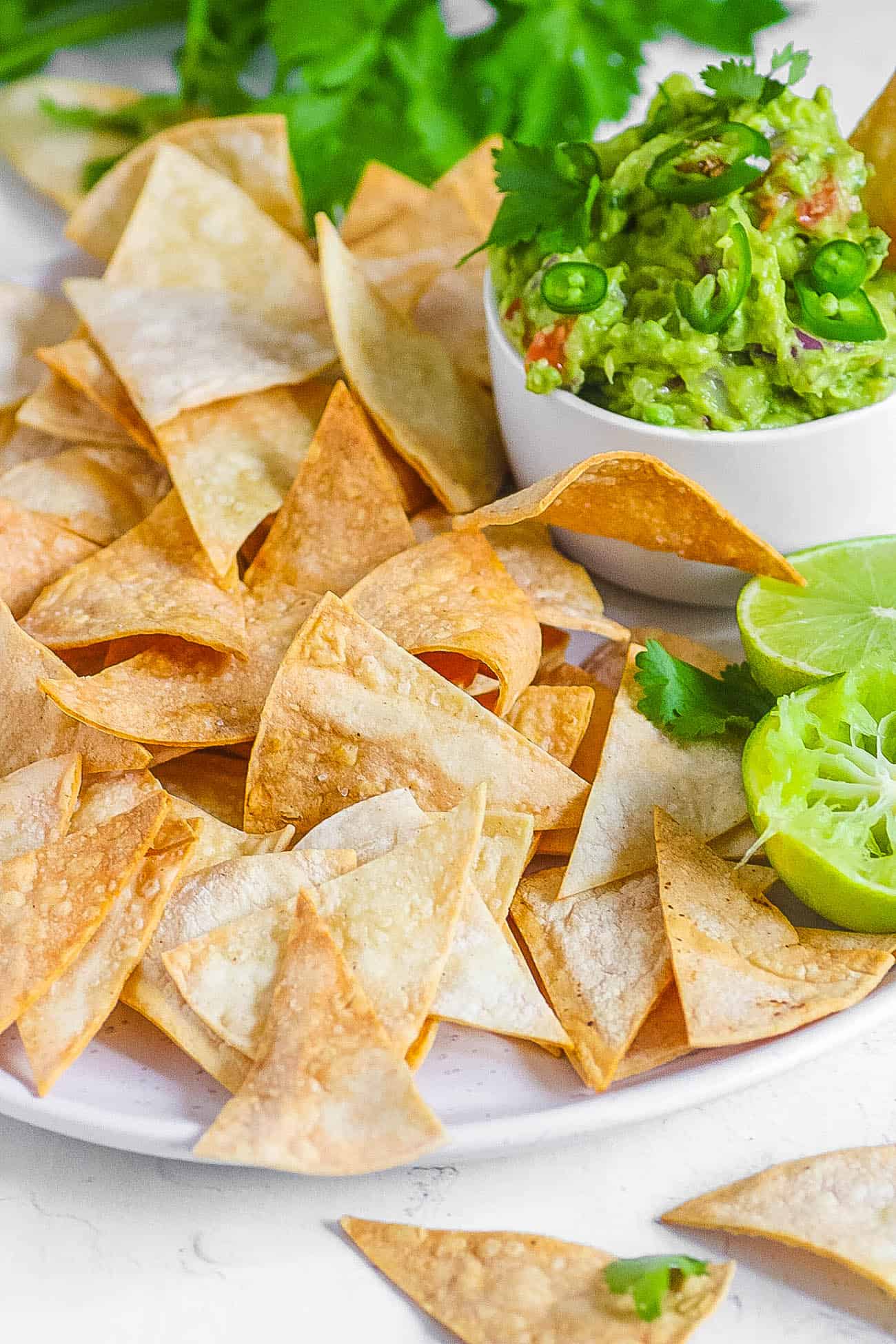 Vegan Appetizers
Bottomless Tostada Chips
If you love chips and salsa, then you will want to make sure you order some rounds of Chili's bottomless chips and salsa. Chili's chips are perfectly crunchy, vegan, and salty and taste amazing dipped in the fresh salsa.
Fresh Guacamole and Chips
Fresh guacamole is a must when it comes to eating out–especially if it is on the menu. Chili's fresh guacamole is made fresh daily and is served with their popular tostada chips. The guacamole is filled with traditional flavors such as onion, garlic, and tomatoes. You can serve the guacamole on your quesadillas, tacos, or fajitas!
Fried Pickles
Pickle lovers: this is for you. The fried pickles at Chili's are cooked to perfection and delicious if you love the flavors of pickles. Be sure to order the pickles without the ranch to keep them vegan!
Vegetarian Appetizers
If you are vegetarian, then you can enjoy all of the vegan appetizers in addition to the items below!
Awesome Blossom Petals
Originally known as the Awesome Blossom, this menu item consists of individual pieces of breaded and fried onions rather than the entire onion as a whole. The fried petals are flaky and a nice combination of savory yet sweet.
Crispy Cheddar Bites
If you love cheese, then you are really going to love these crispy cheddar bites. Made with both yellow and white Wisconsin cheese curds that are finished off with a chile seasoning, these cheesy bites are delicious and perfect for crowds.
Salads
There are only a handful of salad options for vegetarians or vegans at Chili's – mainly because most of the salads are cheese or meat heavy!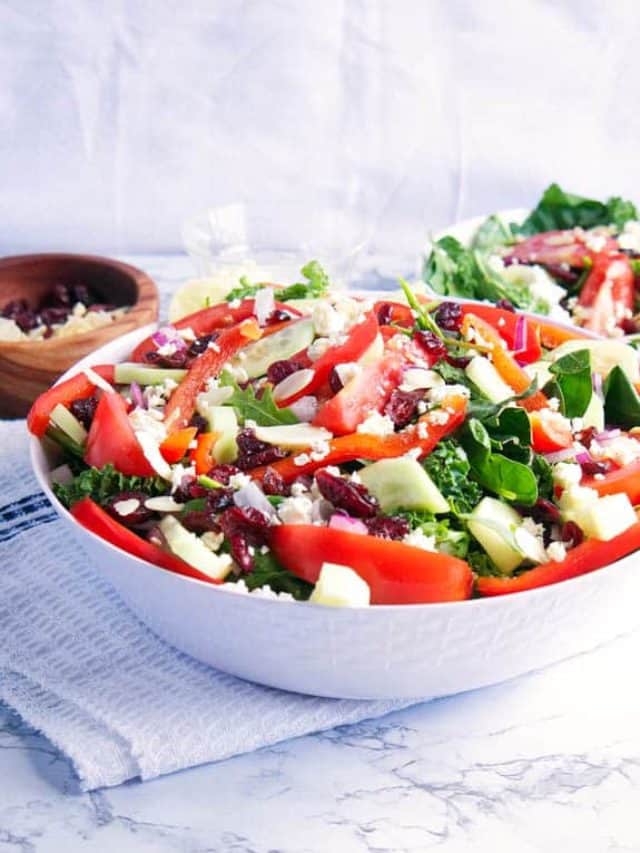 Vegan Salads
Caribbean Salad without Dressing
The Caribbean salad is filled with fresh ingredients like fresh sweet pineapple, red bell peppers, mandarin oranges, and green onions that are tossed with a bright honey-lime dressing. Just be sure to order it without the protein. If you are a vegetarian, then you can enjoy this salad with the dressing!
Chili's Side House Salad
You can enjoy the house salad but just be sure to order it without the garlic croutons, salad dressings, or cheese. This salad consists of ingredients like greens, cucumbers, onions, and tomatoes. Unfortunately, Chili's doesn't have vegan cheese and their only vegan dressing is the Citrus Balsamic Vinaigrette, which makes most of their salad options for vegans pretty basic.
Vegetarian Salads
Quesadilla Explosion Salad
In addition to the vegan salads above, there is one other salad option for vegetarians!
If you love Mexican food, then you will love this salad. Cheese, corn and black bean salsa, crispy tortilla strips, and fresh tomatoes are served cheese quesadillas and a citrus-balsamic dressing. Keep it plant-based by ordering it without the meat.
Sides And Add Ons
You can add these items to any order or enjoy the foods by themselves. Create your own plate filled with side dishes and add ons! Be sure to ask your server about what all they have available.
There are lots of vegetarian and vegan options at Chili's when it comes to side dishes – and if you're vegan – this is where you can pull together most of your meal!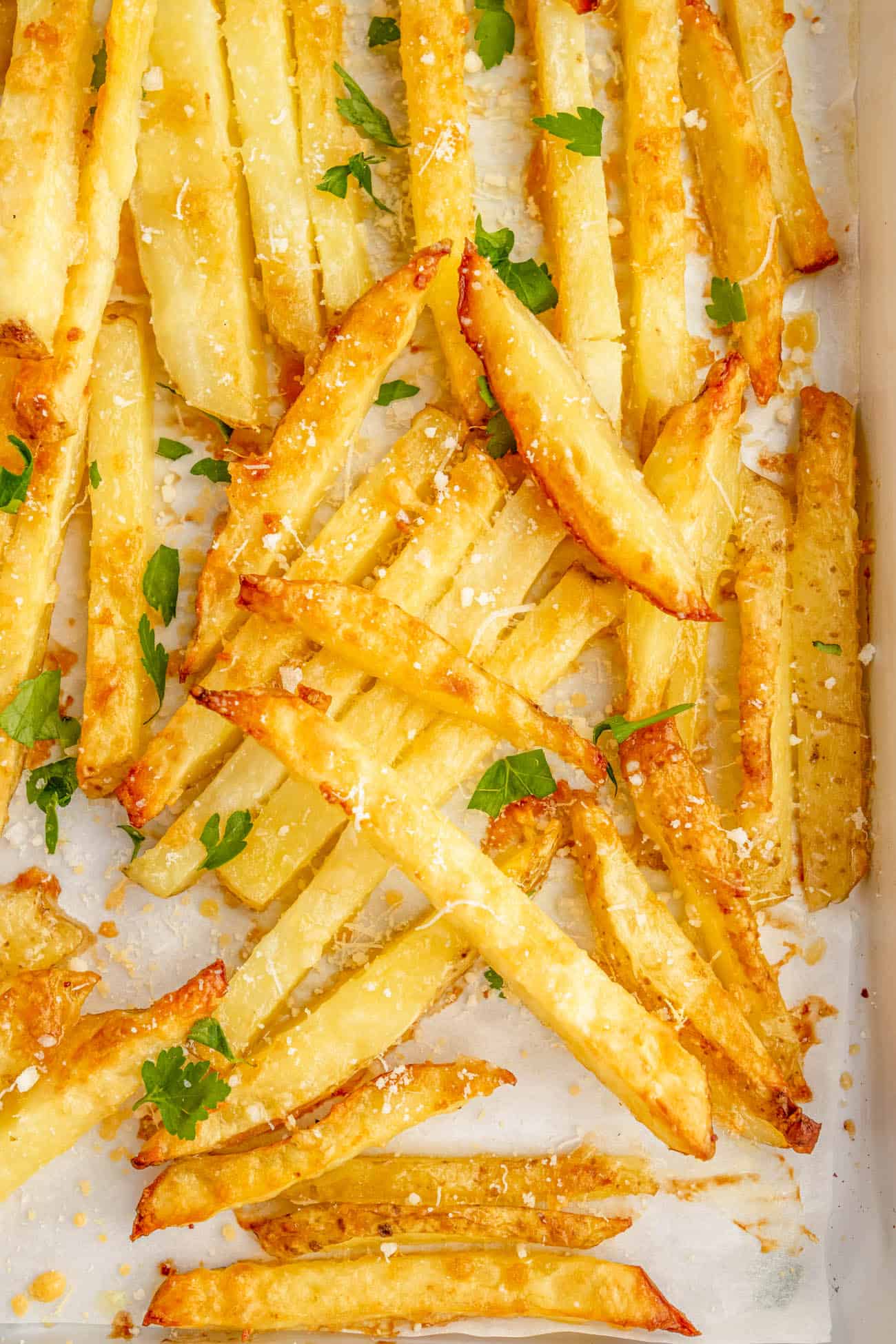 Vegan Sides
Avocado Slices
Ask for an order of fresh avocado slices to enjoy with your vegan meals at Chili's if you're wanting to stick to fresh foods.
Corn on the Cob
A simple side of corn on the cob is a great option to include a serving of veggies in your meal!
Fresh Pineapple
Fresh pineapple can be found on the kids' menu and is great for adding to your order a round of sweetness.
French Fries
Indulge and satisfy your craving for crispy fries served with ketchup or BBQ sauce. Not all of the fried dishes at Chili's are vegan, but the good news is – the fries are!
Mandarin Oranges
Juicy sweet mandarin oranges can be found on the kids' menu and can be added to your order whenever you want a dose of fresh fruit.
Steamed Broccoli
Tender steam broccoli is a great addition to any meal! If you want to add some color to your plate, then be sure to order the broccoli!
Black Beans
Chili's black beans are vegan! Order a serving of black beans for an extra boost of protein. You can serve these beans with corn tortillas, salads, rice, and more. This is one of the best vegan options at Chili's because when you pair it with some of the other sides (rice, steamed broccoli, roasted asparagus), you'll end up with a pretty healthy, filling, complete vegan meal!
Mexican Rice
This rice is seasoned with aromatic spices and perfectly tender. You will love the savory notes of this warm rice!
Roasted Asparagus
Fresh roasted asparagus is savory, crunchy, and flavorful with oil, salt, and pepper. A great veggie option!
Garlic Dill Pickles
You can never go wrong with bold crunchy pickles!
Salsa
Fresh salsa is usually vegan diet friendly, and is great to go with your rice, black beans, chips, or most Mexican dishes as a side.
Vegetarian Sides
Sautéed Mushrooms
You can enjoy sautéed mushrooms as a side item or addition to your menu item. The mushrooms are perfectly tender with buttery flavors.
Black Bean Patty
Request a black bean patty by itself, with a salad or wrap, with burger buns (their buns are vegetarian), or in a sandwich for a plant-based option. Black bean patties are rich in protein and great sources of fiber. Note: These are not vegan burgers, as they have egg and milk products in them.
Fajita Toppings
Order a mix of fajita toppings to use for all kinds of food items like rice, black bean patties, tortillas, etc. Fajita toppings include grilled fresh veggies like bell peppers and mushrooms.
Mexican Rice and Beans
Savory Mexican rice and beans are filling and full of protein. You can create a whole meal using rice and beans as the bases!
Tortillas
Both corn and flour tortillas are offered at Chili's and can be used in very creative ways with order side dishes and add ons.
Mashed Potatoes
Enjoy these creamy and fluffy mashed potatoes as a delicious vegetarian side dish. Be sure to order the potatoes without the gravy because it is not vegetarian.
Side Salad With Ranch
This crispy fresh salad is great for whenever you are craving a salad drenched with creamy ranch.
Garlic Toast
Crispy, buttery, savory, garlic toast is delicious and great with any warm lunch or dinner.
Roasted Street Corn
Sweet roasted street corn is a delicacy all over, especially in Mexico. Flavors of lime, cotija cheese, and cilantro are served atop roasted corn. Mmm.
Coleslaw
Creamy and crunchy fresh coleslaw is great served on sandwiches and vegetarian burgers.
Loaded Mashed Potatoes without Bacon
Creamy cheesy mashed potatoes are delicious and perfectly savory. Order without the protein to keep it veggie-friendly.
Cheese Slices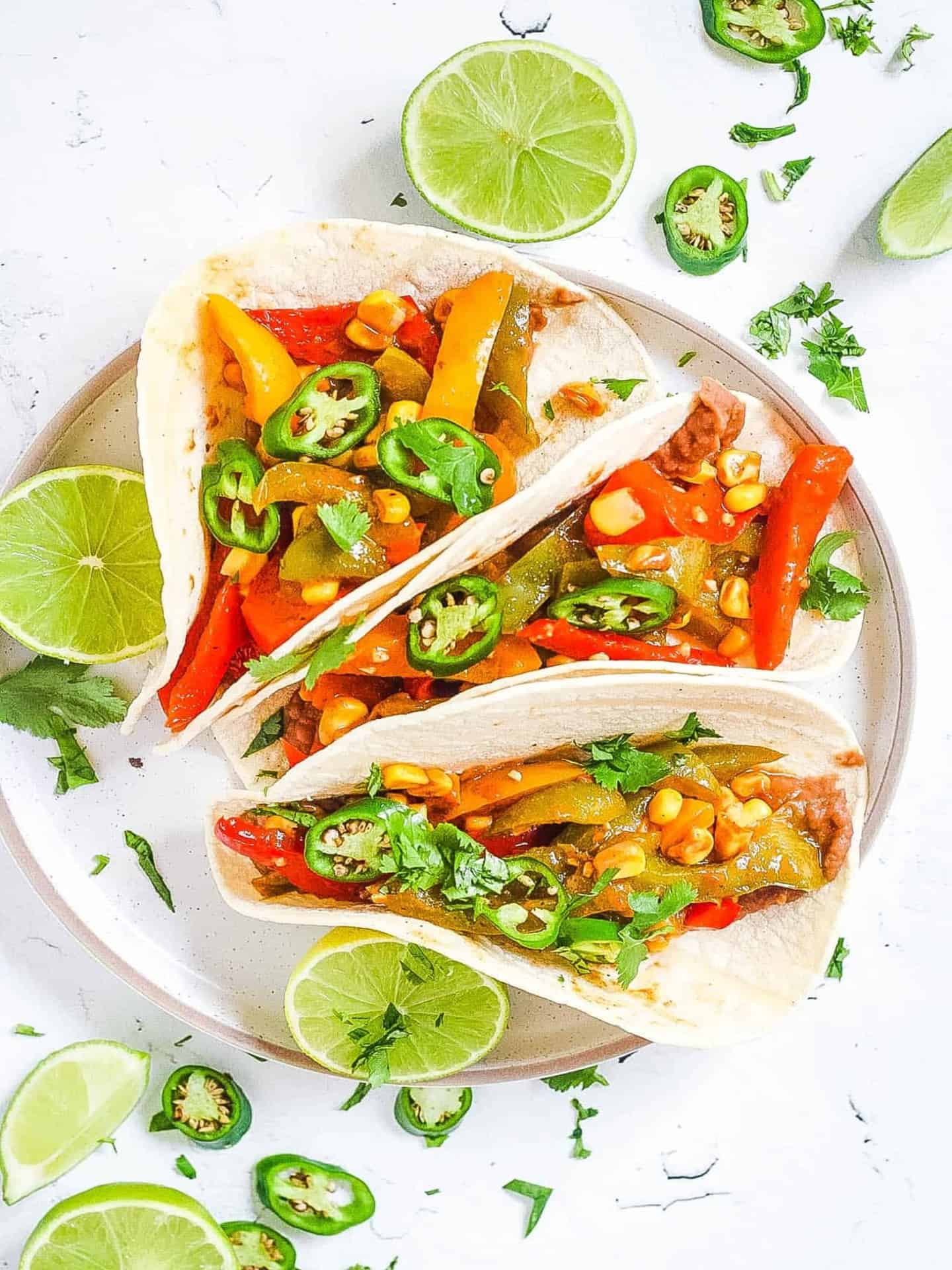 Vegan Main Courses
Unfortunately, there are not any main course meals from the Chii's menu that can be vegan, however; you can create your own main course by building your own fajitas, wrap, burrito bowl, or plate with their black beans, corn on the cob, fries, asparagus, rice, broccoli and tortillas!
Vegetarian Main Courses
Black Bean and Veggie Fajitas
These tasty black bean and veggie fajitas are a popular vegetarian main dish, served sizzling hot with bold aromatic flavors. This meal is served with fresh avocado slices, rice, bell peppers, black beans, and fresh cilantro with a side of black beans. Perfect if you've got a craving for Mexican! Note: These do contain dairy products so they are not vegan.
Chipotle Bowl
This hearty meal can be a good option for vegetarians, because it can be ordered without the meat to keep things vegetarian and meat-free. The Chipotle bowl consists of filling ingredients like rice, black beans, corn, pico de gallo, cheese, salsa, and avocado that is topped with a creamy zest pesto and ranch.
Cheese Quesadilla
A classic cheesy quesadilla prepared with a flour tortilla and cheese is one of your vegetarian chilis options for main dishes. This item is on the kids' menu and comes with a side item and drink.
Cheese Pizza
A cheesy pizza is cooked and served warm – and is one of those classic vegetarian dishes that you can always enjoy. Another item off the kids' menu!
Sauces, Dressing, and Condiments
Chili's has some great vegan and vegetarian menu options for sauces, dressings, and condiments! Add any of these plant-based sauces to your orders for extra flavor.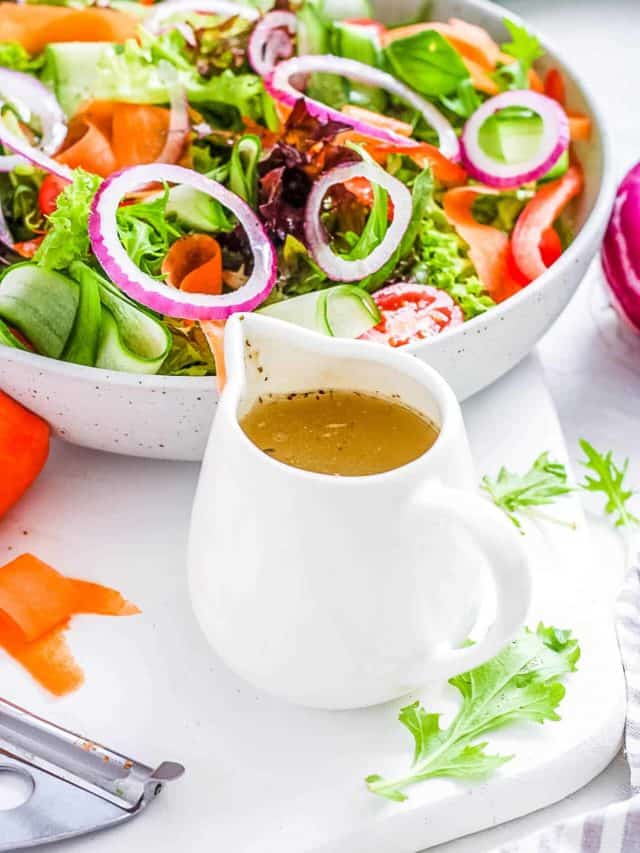 Vegan Sauces And Dressings
Chili's vegan menu items have three options for sauces:
The Original BBQ Sauce
The House BBQ Sauce
Citrus Balsamic Vinaigrette
Vegetarian Sauces And Dressings
All of the chili's vegan menu options for sauces apply here, as well as these additional sauces that are vegetarian (but not vegan):
Honey Mustard
Ranch Dressing
Ancho Chile Ranch
Avocado Ranch
Honey Lime Dressing
Honey Lime Vinaigrette
Sante Fe
Thousand Island
Honey Chipotle Sauce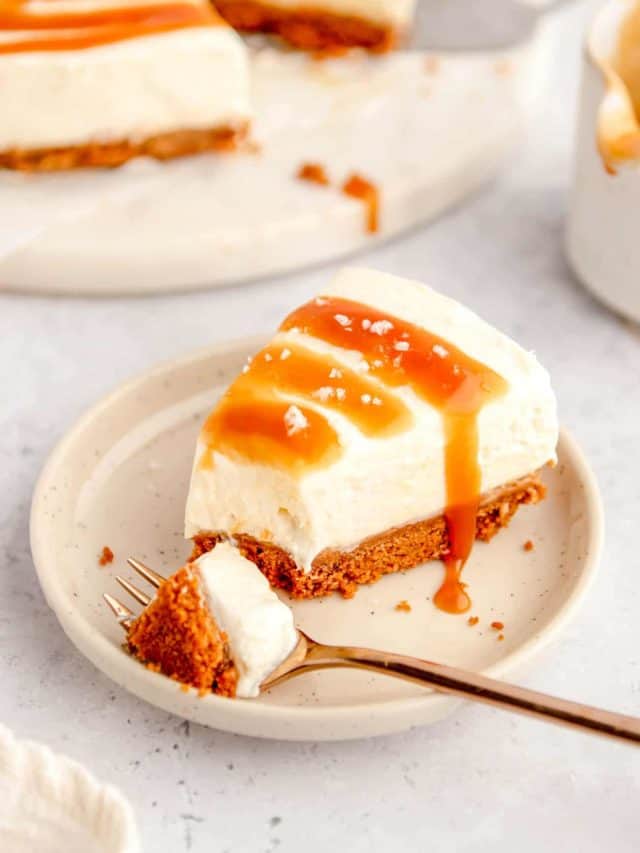 Vegan Desserts
Sadly, there are no vegan dessert options on the Chili's menu! If you are a vegetarian, then you can still enjoy Chii's desserts.
Vegetarian Desserts
Cheesecake
Original creamy cheesecake is served atop a sweet graham cracker crust for the sweetest best flavors. Drizzled and finished off with a sweet fruit sauce.
Molten and Mini Molten Chocolate Cake
Gooey melted chocolate is nestled inside a rich moist chocolate cake that is topped with cold vanilla ice cream with a crispy chocolate shell. This menu item is a must for chocolate lovers.
Skillet Chocolate Chip Cookie
Sweet, moist, and crumbly chocolate chip cookie is served warm with sweet vanilla ice cream. Rich flavors of chocolate are mixed throughout a yummy cookie dough and baked to goodness.
FAQs About Vegetarian And Vegan-Friendly Eating At Chili's
Are there any vegan options at Chili's?
Although there are not really any vegan main courses to choose from, there are some great healthy options for sides and appetizers! With just some simple swaps, you can enjoy some vegan foods at Chili's.
Is Chili's black bean burger vegan?
Unfortunately, Chili's Black Bean Burger is not vegan so be sure to avoid it if you avoid all animal products! The patty contains dairy and egg.
Are the fried pickles at Chili's vegan?
Yes, the fried pickles are completely vegan! Just be sure to order the pickles without the ranch.
Is the Mexican rice at Chili's vegan?
Yes! Mexican rice is one of the vegan options Chili's restaurant that you can order, and pair with other dishes to help fill you up!
Are Chili's soups vegan or vegetarian?
Unfortunately no, there are no vegetarian or vegan soups on Chili's menu today.
Tips For Substitutions At Chili's
Be sure to let your waiter or waitress know if you are vegan or vegetarian ahead of time.
Ask your server to add extra cheese to a sandwich or anything else off the menu in place of the meat.
Order the side items off the kids' menu.
Be sure to order certain menu items without certain sauces if you are vegan.
Chili's vegan options might be limited, but try to make the most of it by ordering a bunch of sides and appetizers to make a meal!
Hopefully, Chili's vegan and vegetarian menu options will have something for you and your loved ones to eat. Sticking to a plant-based diet can be difficult at times, especially while eating out, but with a little bit of research and creativity, you can usually enjoy some vegan and vegetarian items off restaurant menus!
Note: All of this information has been pulled from Chili's website so we can confirm it's accurate and up to date.
Other Plant-Based Guides You Will Enjoy!
14 responses to "Vegetarian And Vegan Options At Chili's"