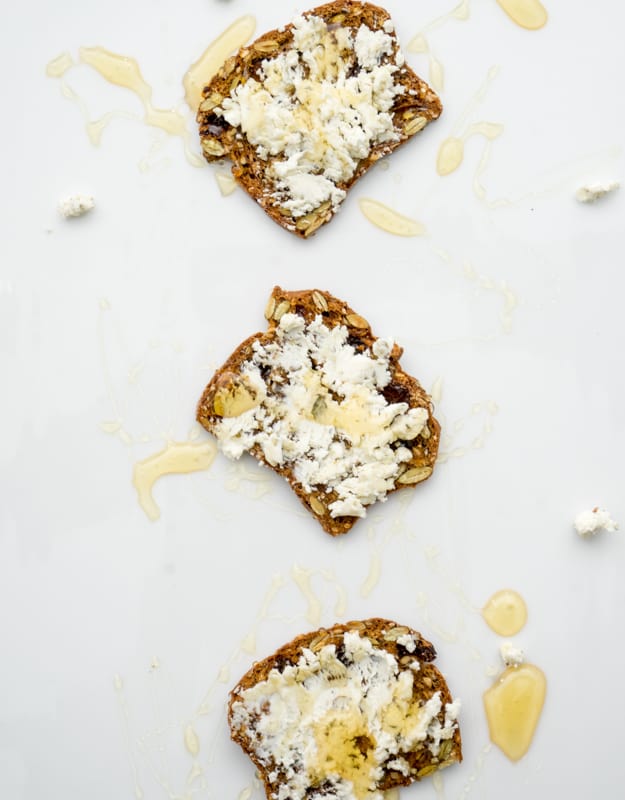 These little goat cheese crostini are one of my favorite appetizer recipes to make when we have a ton of people coming over.
Why? Because this recipe…
Is Easy
Is Super fast to make (which is important if you're making a bunch of dishes!)
Is Light and low-calorie
Requires 3 ingredients
Looks fancy 🙂
Is easy to eat with one hand (while chatting of course!)
Tastes amazing!!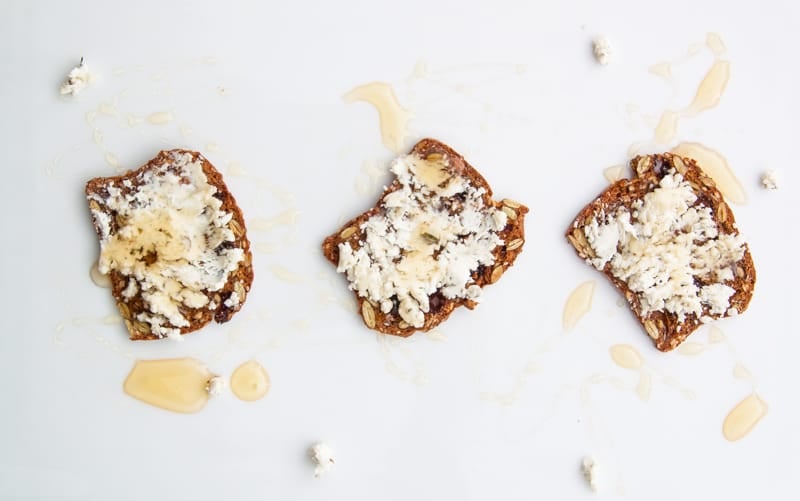 It's a hit with kids and adults, a total crowd pleaser. And you can enjoy 4 of these crostinis for just 150 calories!
Super Fast Goat Cheese Crostini
4 crostini = 1 serving. Nutritional Info Per Serving: 151 Calories, 6.5g Fat (3.1g Saturated), 189.6mg Sodium, 17g Carbs, 1g Fiber, 8g Sugar, 5.5g Protein
Ingredients
4 Raincoast Crisp Crackers (any flavor you like!)
4 tsp goat cheese 
1/2 tsp honey (1/8 tsp per cracker)
Instructions
Spread the goat cheese on the crackers
Top with honey
Enjoy!
https://pickyeaterblog.com/super-fast-goat-cheese-crostini/
Recipe by: The Picky Eater, pickyeaterblog.com
TAGS: appetizers, kid friendly recipes, quick meals, side dishes, snacks, vegetarian
3 responses to "Super Fast Goat Cheese Crostini"