Super Easy, Quick and Healthy Mexican Meals
This post may contain affiliate links. Please read my disclosure.
You know those nights when you come home from work and can't muster up the energy to cook a healthy meal…. so you end up eating Taco Bell for dinner? Well – if you have a few staples in your pantry, and a couple veggies in the fridge, you can avoid the last minute fast food run. In the same time it takes you to run out and pick up food (at least 15 min), you can have a healthy meal on the table ready to eat!
There are many ways to accomplish this, but my favorite is Mexican food. Here are the staples you need: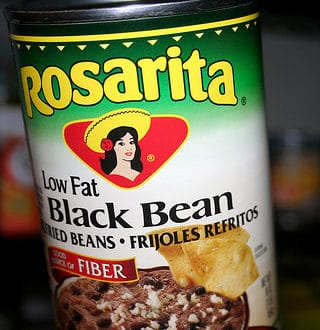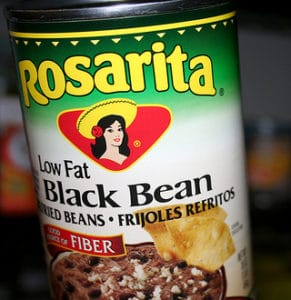 I always go for Low Fat Refried Black Beans over regular refried beans. Black beans are healthier than regular pinto beans – they have more antioxidants and in some cases more fiber! I love the Rosarita brand of refried black beans – super healthy & tasty!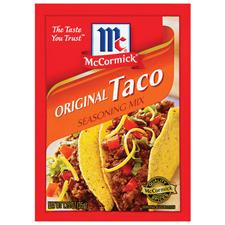 With no fat and very few calories, taco seasoning is the perfect way to spice up your Mexican meal!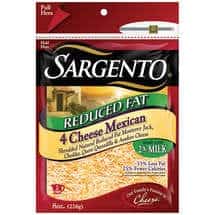 Reduced fat Mexican 4 cheese blend will add lots of flavor and that yummy cheesy feeling without adding too many calories!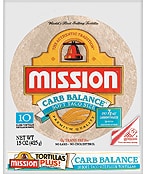 Tortillas are key. I like using either whole wheat tortillas (Trader Joes has great whole wheat tortillas) or Mission Carb Balance tortillas have an extra boost of fiber which is great!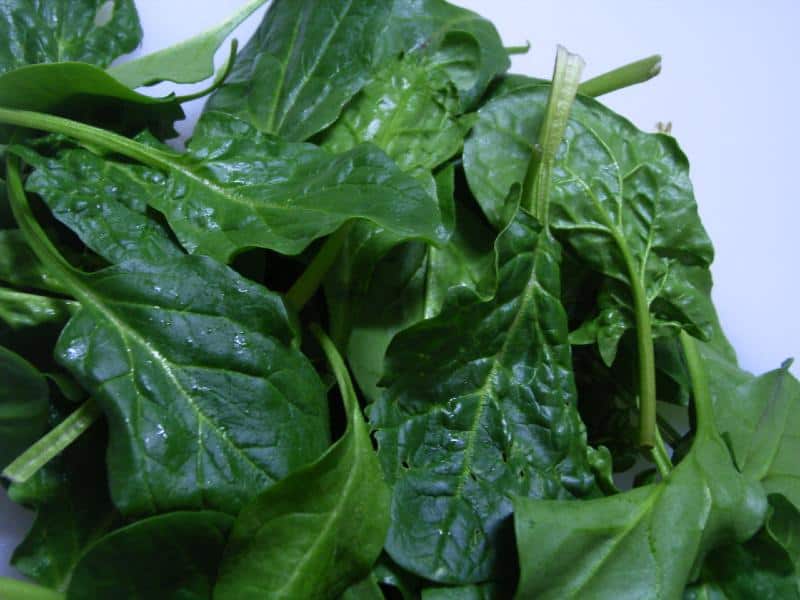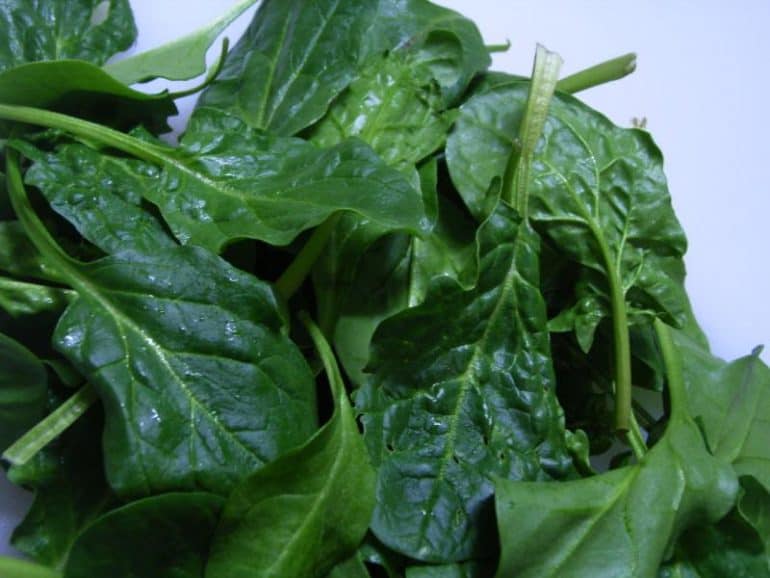 Baby spinach (I personally love Trader Joes prepackaged organic baby spinach!) is a great staple to have on hand – you can substitute it for lettuce in Mexican food and you don't have to do any chopping because the leaves are already tiny!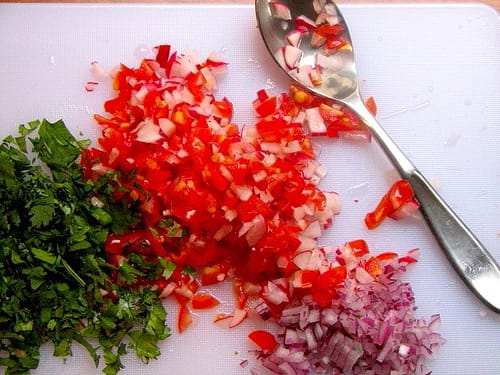 Basically, any chopped veggies will do. I like the combination of red bell pepper and red onion – adds a great flavor to the dish!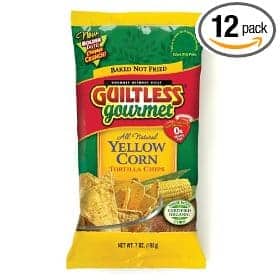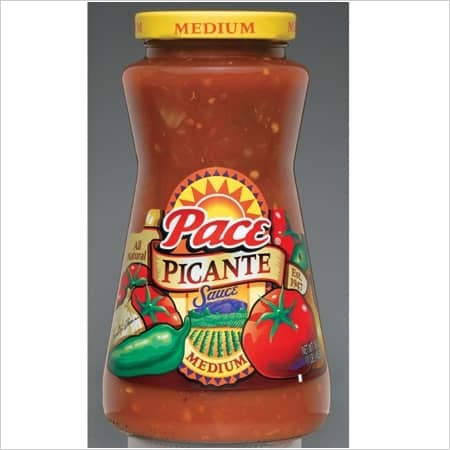 And of course, can't forget salsa and tortilla chips! My favorite salsa is Pace Picante. And for tortilla chips, I always try to eat baked tortilla chips – way less fat/calories than regular! I also really like blue corn tortilla chips – adds an extra layer of flavor 🙂
The great thing is, besides the veggies, none of these items are perishable! Which means you can just keep them around in case of emergency, and then just throw any veggies together to complement the dish that you have sitting in the fridge – no planning required!
So once you have all these items, what can you make? Well – the options are endless:
Bean, cheese, veggie burritos
Quesadillas
Soft tacos
Nachos (using the guilt-free baked tortilla chips)
Just combine the beans & taco seasoning, spread on a tortilla or on top of tortilla chips, top with cheese, veggies, salsa, and bake! Any of the options above are at your fingertips, and won't run you the thousands of calories that a meal at say… Taco Bell would 🙂 Enjoy!