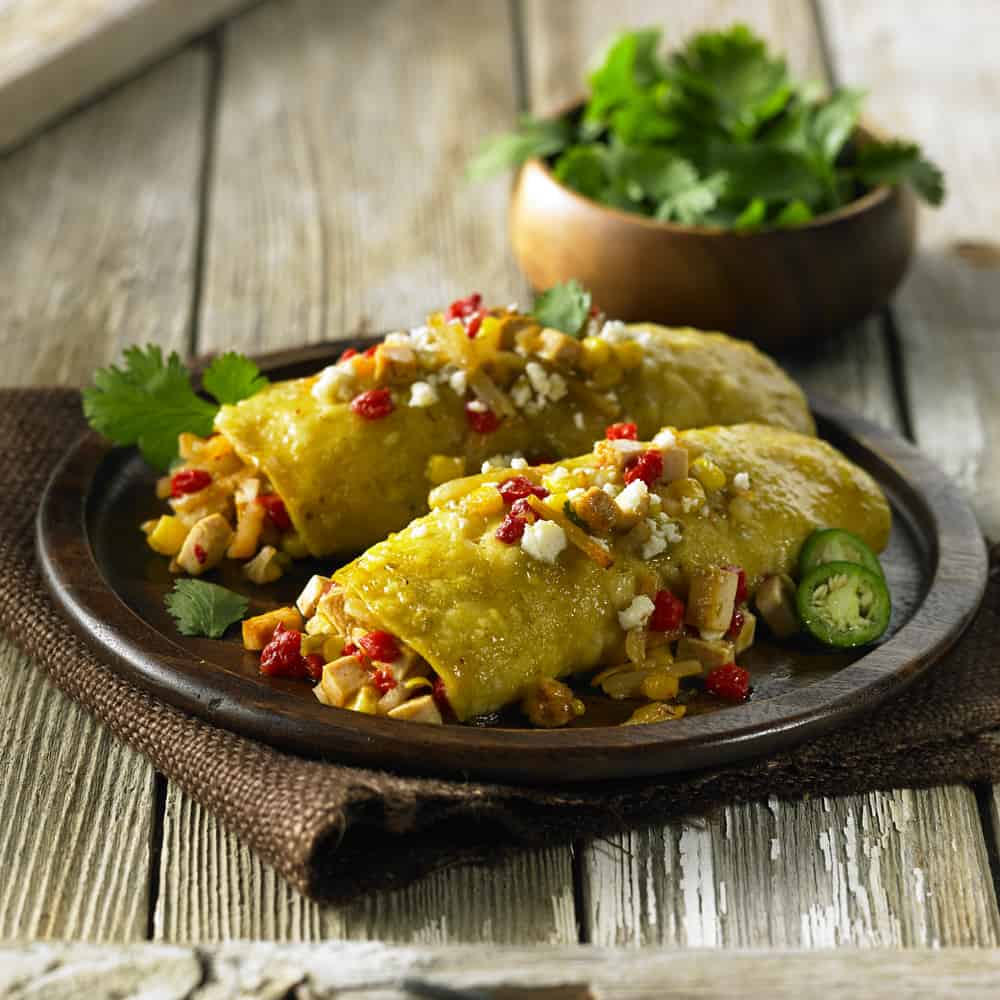 Fall is in full bloom here in Ann Arbor, and it has been absolutely gorgeous outside! I mean seriously, this is what I get to look at every day in October: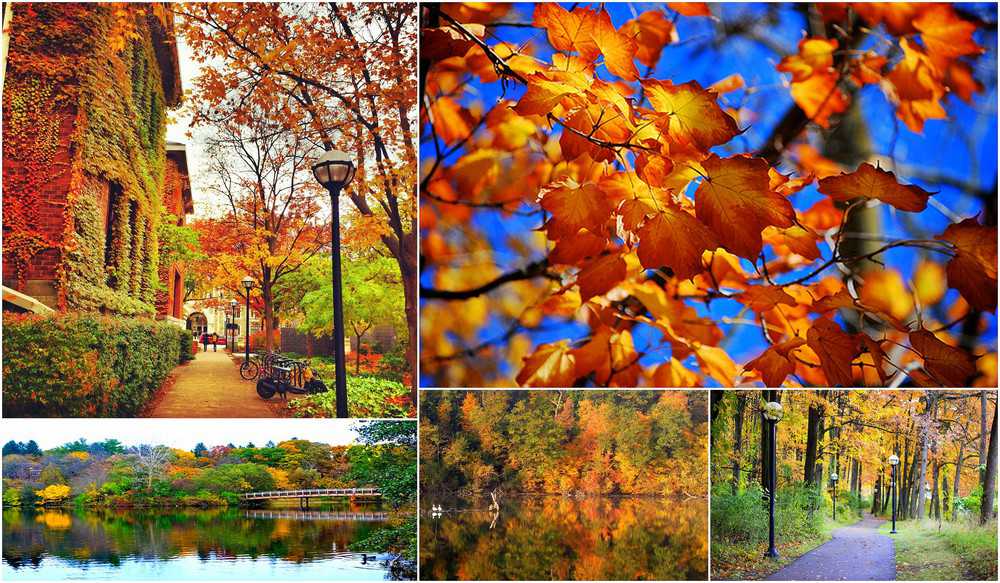 It doesn't get much better than that.
And something about fall makes me want to make heartier dishes — like casseroles and stews, with "meatier" ingredients that stick to your ribs as the weather gets colder outside.
So when the folks at Nasoya approached me and asked if I was interested in trying their new line of Baked Tofu: with flavors like "Chipotle" "Sesame Ginger" and "Teriyaki" – I thought it was the perfect opportunity to make a fall-inspired recipe at home!
These enchiladas completely fit the bill: they've got fall veggies like potatoes and peppers, spicy flavors to warm you from the inside out (hello cumin, paprika, and chili powder), and are cheesy and satisfying thanks to the two types of cheeses in this recipe.
I modified the original recipe from Nasoya pretty significantly, but this was certainly inspired by their version. And in addition to sharing this recipe, one lucky reader has the opportunity to win FIVE free Nasoya products through this month's giveaway!
To Enter: You can enter in one of five ways (each option below counts as a separate entry):
Sign up for my free, monthly newsletter (it has healthy recipes and tips – no annoying ads  plus you'll get a free healthy meal plan when you sign up!)
Like The Picky Eater on Facebook
Follow me on Twitter (@pickyeaterblog)
Follow me on Pinterest
Then post a comment here for each option above that you chose. 
This giveaway will be open until Thursday, October 29th at 11:59pm PST. I'll be selecting the winner at random (via random.org) and will contact them via email. I'll be announcing the winner in the comments of this post on Friday, October 30th.
Potato Tofu Verde Enchiladas
Nutritional Info Per Serving: 409 Calories, 11g Fat (5.3g Saturated), 640mg Sodium, 61g Carbs, 7.5g Fiber, 2.5g Sugar, 20.8g Protein
Ingredients
1 tbsp olive oil
3 baby red potatoes, diced
1 cup frozen whole kernel corn
1 jar (16 ounces) salsa verde
1 package (8 ounces) Nasoya Chipotle-Flavored Marinated Baked Tofu, cut into 1/4-inch cubes
3 red bell peppers, diced
1 red onion, diced
1 tsp ground cumin
1 tsp paprika
1 tsp chili powder
1/4 tsp salt
10 (6-inch) corn tortillas
1 cup shredded Mexican cheese blend
1/4 cup crumbled Cotija cheese
Instructions
Heat oven to 350°F. Spray 11x7-inch baking dish with cooking spray.
In 10-inch skillet, heat oil over medium heat. Add onions, peppers, and potatoes; cook 4 minutes. Stir in corn; cook until potatoes and corn are tender and light golden. Add all the spices, salt, and the tofu.
Remove from heat; stir in 3/4 cup salsa verde.
On microwavable plate, stack tortillas and cover with paper towel; microwave on High 1 minute to soften.
Place 1/3 cup potato mixture along center of each tortilla.
Sprinkle with 1 tablespoon Mexican cheese blend.
Roll up tightly, and place seam sides down in baking dish; spoon any remaining filling and remaining salsa over tortillas.
Sprinkle remaining Mexican cheese on top of tortillas.
Bake uncovered about 15 minutes or until sauce is bubbly around edges.
Remove from oven, garnish with Cotija cheese.
Notes
https://pickyeaterblog.com/potato-tofu-verde-enchiladas-and-a-nasoya-giveaway/
Recipe by: The Picky Eater, pickyeaterblog.com
TAGS: entrees, giveaway, gluten-free, kid friendly recipes, mexican recipes, vegetarian
83 responses to "Potato Tofu Verde Enchiladas (and a Nasoya giveaway!)"