Organic Baby Food On The Go! (and a Giveaway from Ella's Kitchen!)
This post may contain affiliate links. Please read my disclosure.
Hi Everyone! As many of you know, we recently started introducing solids to Ayan a couple weeks ago when he turned 6 months old. I can't believe how fast these 6 months have gone by – it's definitely much faster the second time around! Overall Ayan has been a good eater. A little skeptical every time he tries something new (with almost a guarantee that he'll spit it back out), but after a few tries he eventually accepts it. He definitely has fun with his food, there's no question.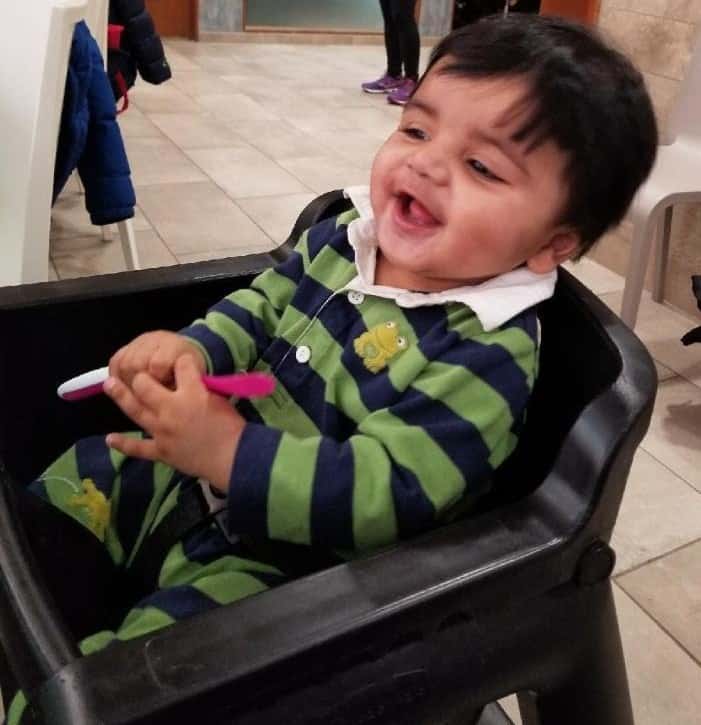 Just like with Layla, I've been making all of Ayan's baby food at home. So far he has had: avocado, sweet potato, pear, green beans, apples, prunes, broccoli, spinach, cauliflower and peanut butter!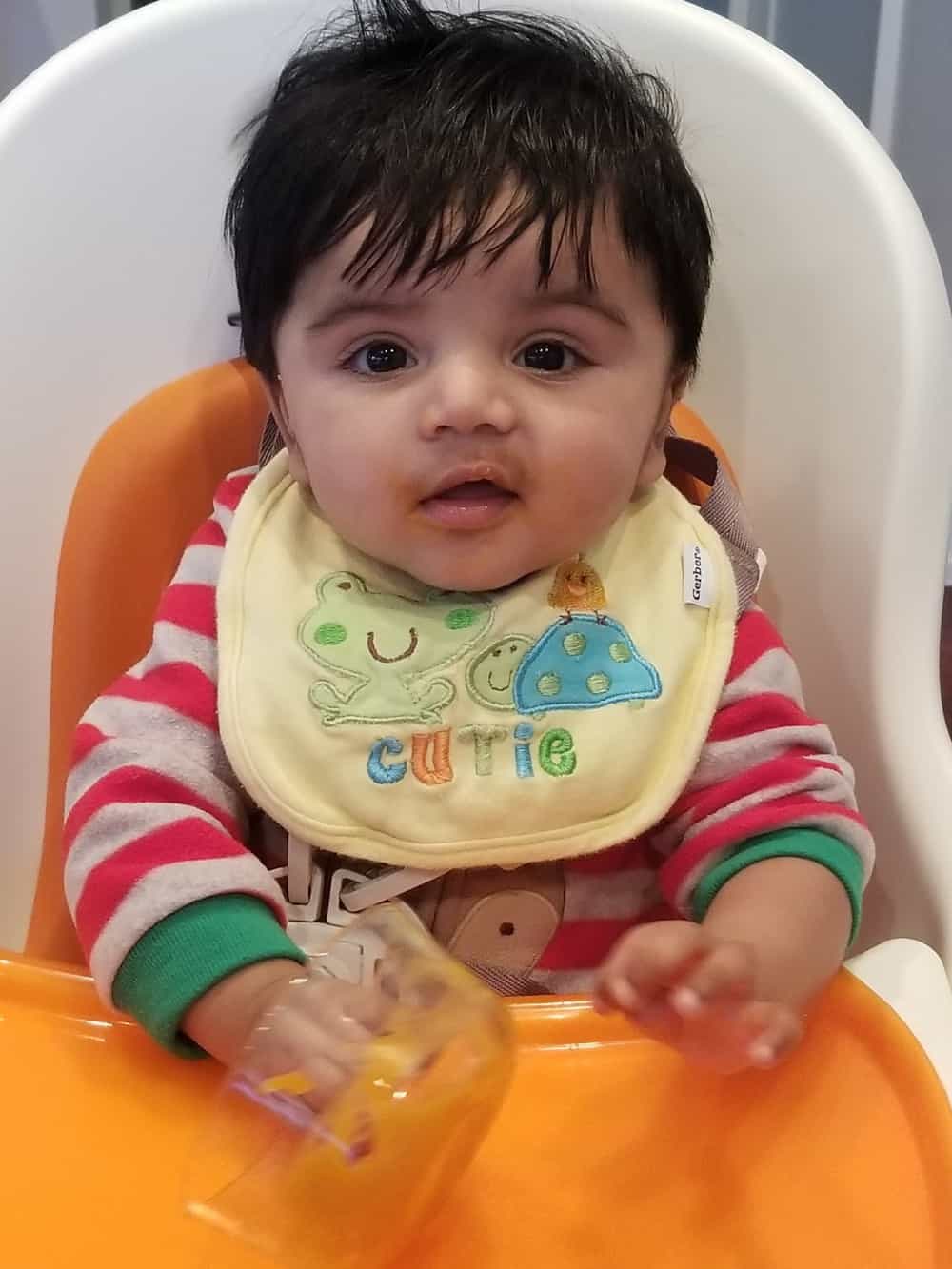 Even though I enjoy making Ayan's baby food, when the folks at Ella's Kitchen® reached out to me and asked me to try their baby food, I liked their philosophy and ingredients so much that I had to say yes! We use pre-made baby food primarily when we are traveling, because it's much more convenient than trying to make purees on the go. But it's so hard to find pre-made baby food that's just like the purees you might make at home – with nothing extra added (e.g. sugar, preservatives, fruit concentrate) except the fruits and veggies you want your baby to eat. That's why I love Ella's Kitchen so much.
Ella's Kitchen® makes USDA Organic baby and toddler foods. I appreciate their philosophy about engaging all the senses when eating, and creating little foodies for life! And best of all, their products are unsweetened and have no concentrates (e.g. their pear puree has just one ingredient: pear!).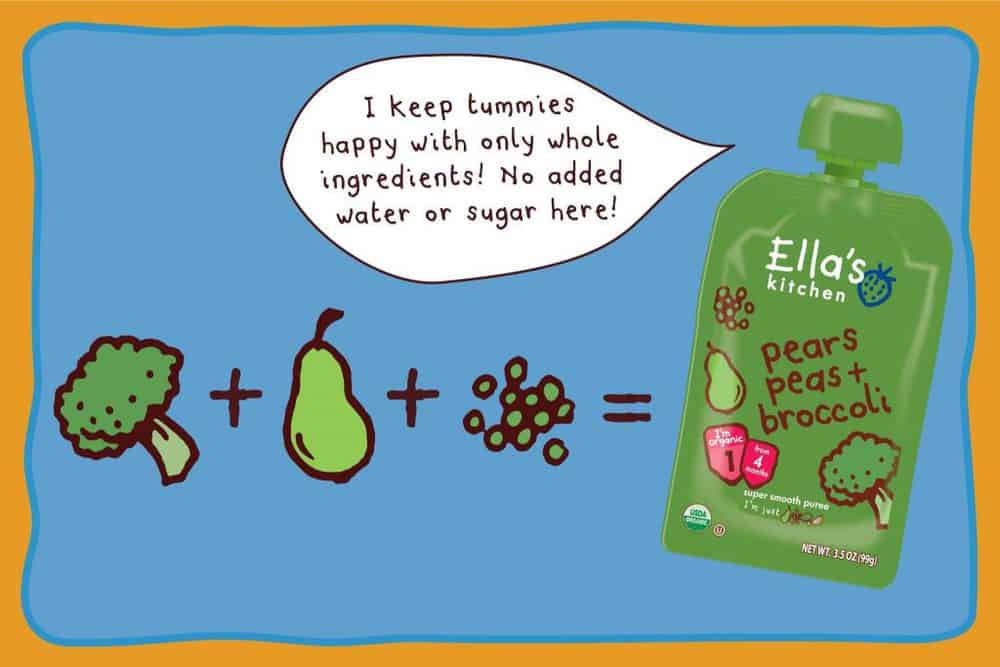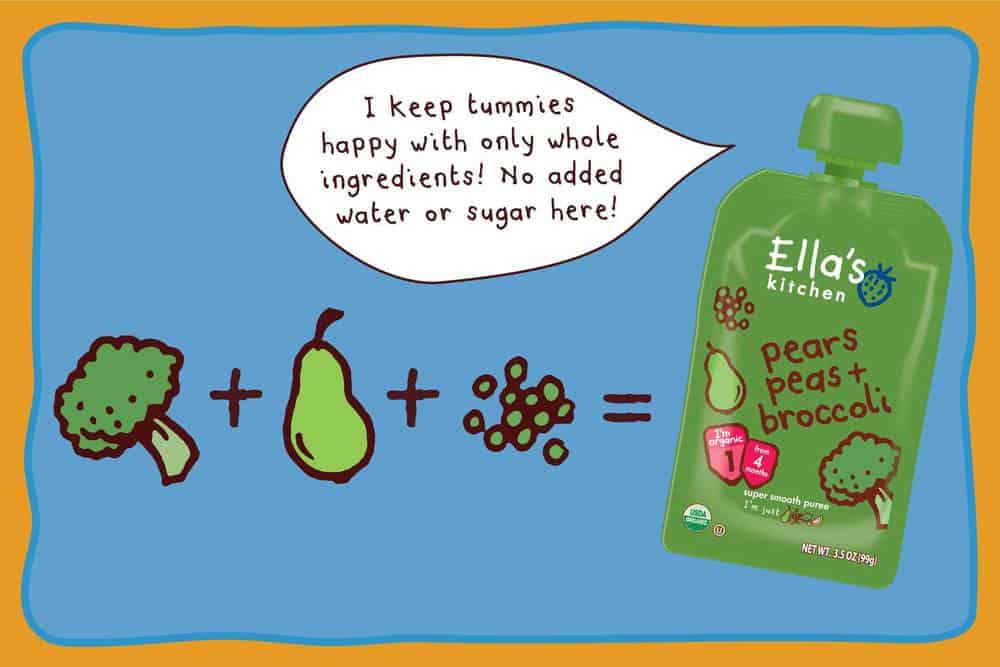 Ella's Kitchen was generous enough to send me a TON of baby food to try with Ayan – and we will definitely be taking a lot of it on the various trips we have planned in the next couple months! I can feel happy knowing that he has nutritious and delicious meals on the go without having to worry about packing a bunch of homemade purees with us.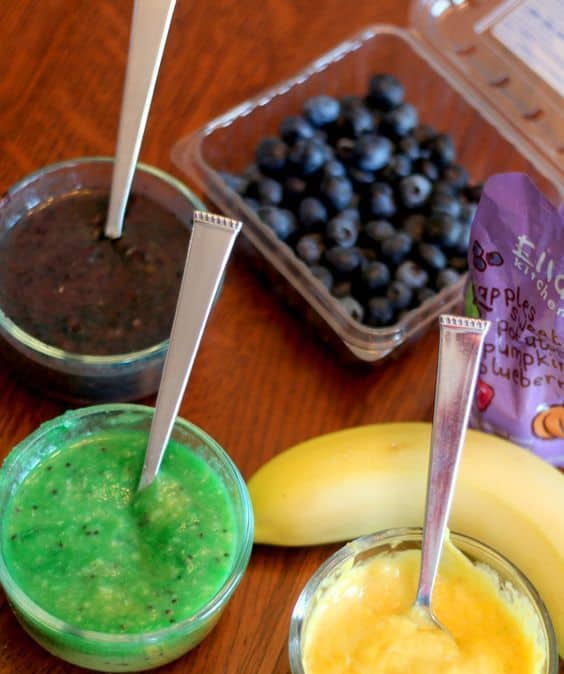 And as a bonus, I have a few special offers from Ella's Kitchen to share, as well as a mini giveaway I'm holding myself! To anyone looking to learn more about Ella's Kitchen's food or get discounts:
And lastly, since I have SO many of Ella's Kitchen's products, I'm holding a giveaway for one lucky reader to win a prize pack of Pouches and Nibbly Fingers for their little one!
To Enter: You can enter in one of six ways (each option below counts as a separate entry):
This giveaway will be open until 11:59pm PST on Monday, March 5. I'll be announcing the winner in the comments of this post on Tuesday, March 6!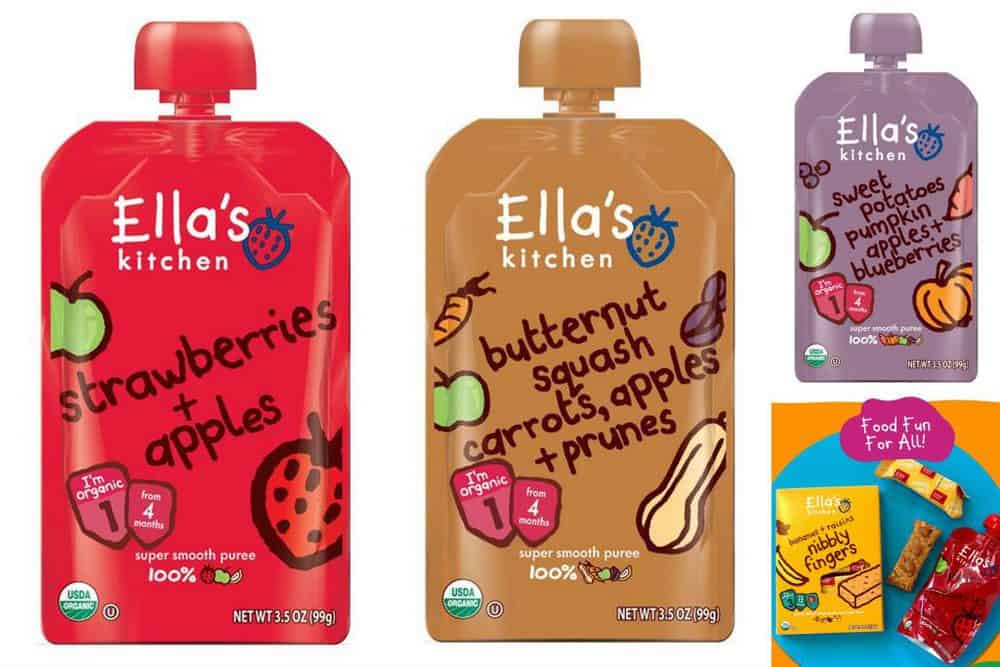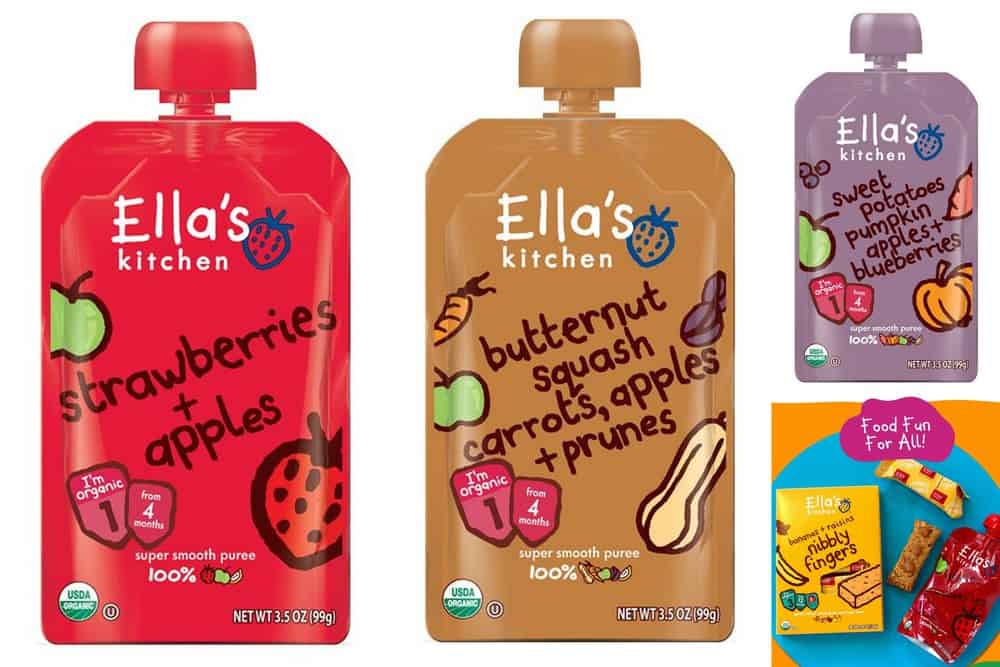 153 responses to "Organic Baby Food On The Go! (and a Giveaway from Ella's Kitchen!)"