Hi Everyone! As you all know – for the past few weeks I've been diligently working on redesigning my blog to improve the overall look and feel – and I'm pleased to announce that my site redesign is complete! In celebration of my new design – I'm launching a great giveaway from Sweet Pete's All Natural Treats, but first I'd like to highlight a few new features that I'm really excited about.
First – easier following buttons! Which you will see in the top right corner of my blog…

This will make it much easier for you to follow me on Twitter or Facebook – or subscribe in a reader / via email (just click on the RSS icon for both options).
Second – I'm launching a new free program called "Ask The Picky Eater"


All you have to do is click on the icon above (which is also located in the top right corner of my blog) – and you can send me any questions you might have about healthy eating, food products, recipes – pretty much anything you might want more information, or have a question about. I'll be sure to get back to you within a day.
If you're looking for more in-depth help and day-to-day support around healthy eating, or navigating the grocery store, etc. – you can also hire the Picky Eater as your Health Coach! Just click on the "Contact/Hire" tab in the top navigation bar, and send me your information – and I'll contact you personally regarding services, pricing, etc. I look forward to hearing from you!
Lastly, I now have a featured posts slider on my home page – where I'll feature different recipes for you to check out and try. I hope you enjoy it.
And coming soon… I'll be launching The Picky Eater Store – where you can buy all sorts of fun Picky Eater gear, my favorite food products and healthy living items (at Amazon.com prices!) So stay tuned for that.
I'd love to hear what you think about my new design – do you like it? Is it helpful for you? Are you excited about these new features? Let me know!
Now it's time for a new Foodie Friday Giveaway:
From Sweet Pete's – an all-natural, gluten-free chocolate & candy company.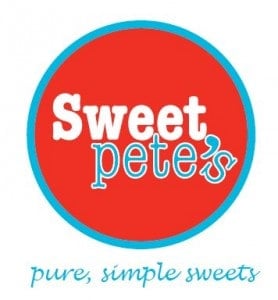 The awesome folks at Sweet Pete's contacted me a few weeks ago regarding trying their products and partnering on a giveaway – and I was immediately intrigued because their product are: gluten-free, all-natural (no ingredients you can't pronounce), and seriously delicious. If you're going to indulge, these are exactly the treats you should savor and enjoy.
Sweet Pete's sent me SIX of their decadent products – and one lucky reader will win the same six products in this giveaway!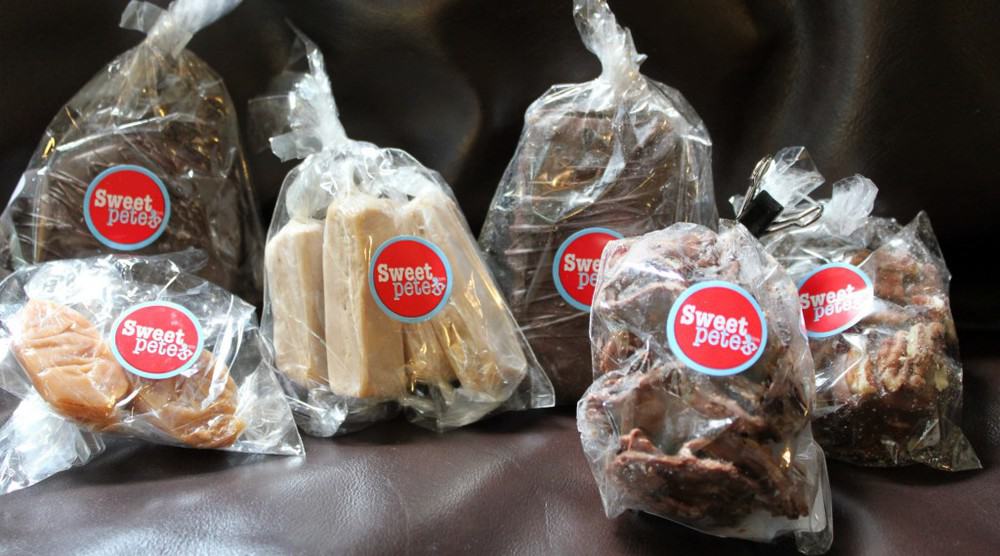 The six products are:
Gluten-Free Sea Salt Caramels
Gluten Free, Dairy Free, Dark Chocolate Graham Crackers
Gluten Free, Dark Chocolate  Caramel Clusters
Gluten Free Milk Chocolate Rocky Road (homemade marshmallow!)
Milk Chocolate, Gluten Free Cape Cod Chips
White Chocolate Caramels
I loved each one – but the Milk Chocolate Rocky Road might be my favorite – it was so good I had to take a picture of it while I was eating it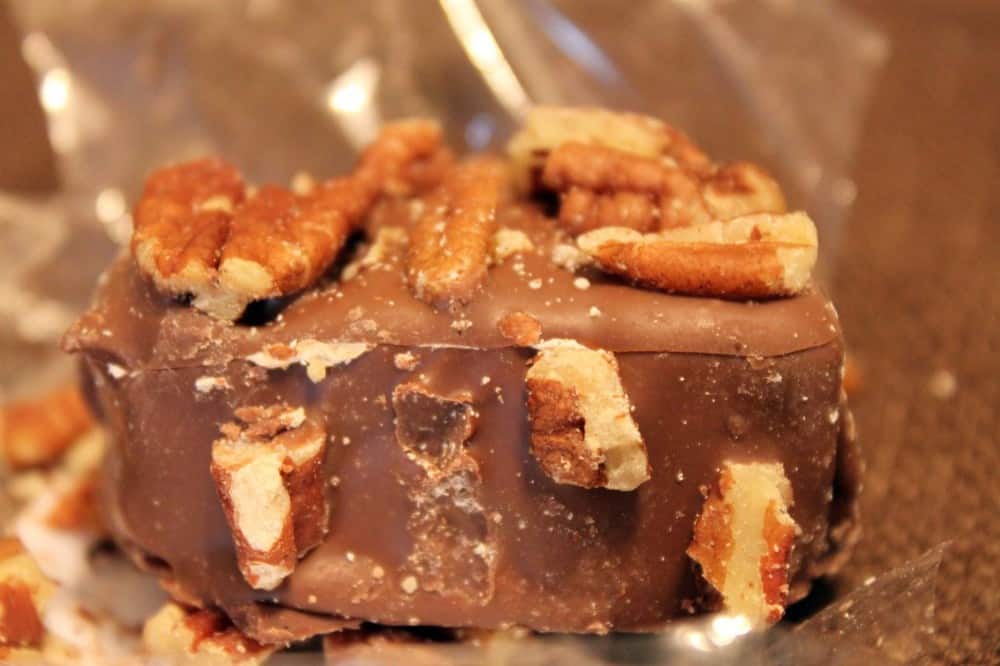 Now the important part:

To Enter: You can enter in one of three ways –
Follow me on Twitter (@pickyeaterblog)
Like The Picky Eater on Facebook
Leave a comment letting me know which option above you chose! Note – if you already are a subscriber, follower, or like The Picky Eater on Facebook, just leave a comment indicating that – it will count as one entry 
This giveaway will be open until Thursday, June 9th at 11:59pm PST. I will be selecting the winner at random (via random.org) and will contact them via email. I'll be announcing the winner on Friday, June 10th. Be sure to enter today–these fun and delicious snacks are totally worth it!
TAGS: giveaway
66 responses to "New site design and a new giveaway!"