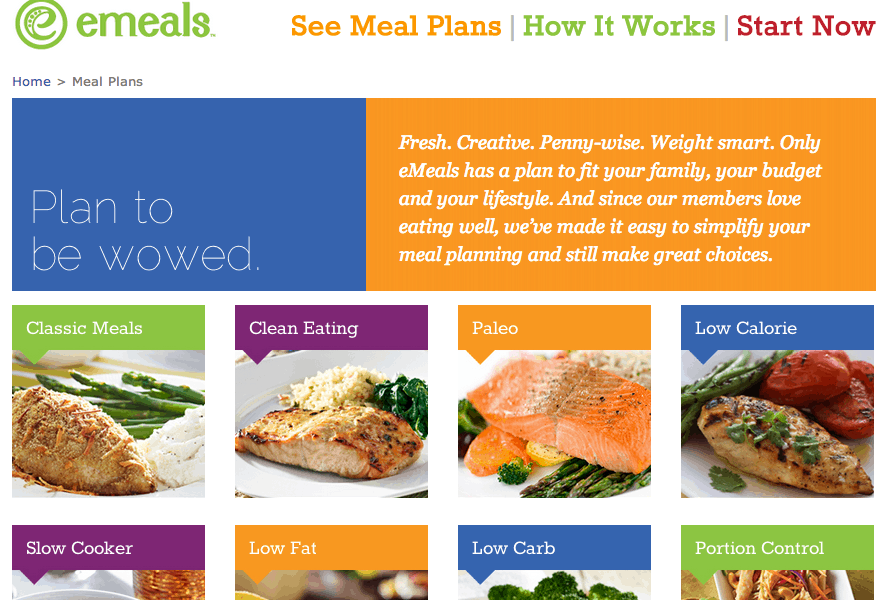 Wouldn't it be nice if you could just wake up one day and have all of your meal planning (guaranteed to be both healthy and delicious, and catered to your dietary preferences) taken care of… for the entire year? 🙂
I thought that was such a cool concept, which is why I'm really excited to partner with eMeals, a company dedicated to providing healthy weekly meal plans delivered straight to your inbox, for this month's giveaway!
eMeals literally has a meal plan for every dietary preference: Vegetarian, Gluten-Free, Low-Carb, Paleo, Low-Fat, Low-Calorie.. the list goes on! Essentially, you can just choose a meal plan based on your eating style, your family size, and even your grocery store. Every week, your meal plan arrives in your inbox —complete with seven simple, creative, family–friendly dinner recipes. Each includes an entrée and side dishes. Along with the meal plan, you'll receive a detailed grocery list organized by section and coordinated with the weekly sales at selected stores.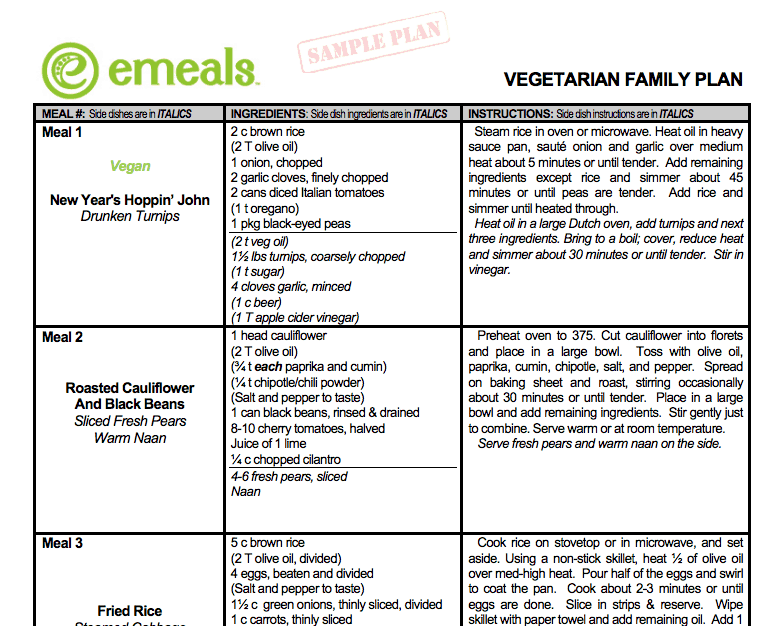 And now, one of you has the opportunity to win a one year subscription to eMeals, which basically means you will get 1 year's worth of free, daily meal plans delivered straight to your inbox, customized for your dietary needs!
To Enter: You can enter in one of five ways (each option below counts as a separate entry):
Sign up for my free, monthly newsletter (it has healthy recipes and tips – no annoying ads  plus you'll get a free healthy meal plan when you sign up!)
Like The Picky Eater on Facebook
Follow me on Twitter (@pickyeaterblog)
Follow me on Pinterest
Follow eMeals on Facebook
Then post a comment here for each option above that you chose. 
This giveaway will be open until Sunday, February 23rd at 11:59pm PST. I'll be selecting the winner at random (via random.org) and will contact them via email. I'll be announcing the winner in the comments of this post on Monday, February 24th. 
TAGS: giveaway
149 responses to "New Giveaway: One Year of Free Healthy Meal Plans from eMeals!"