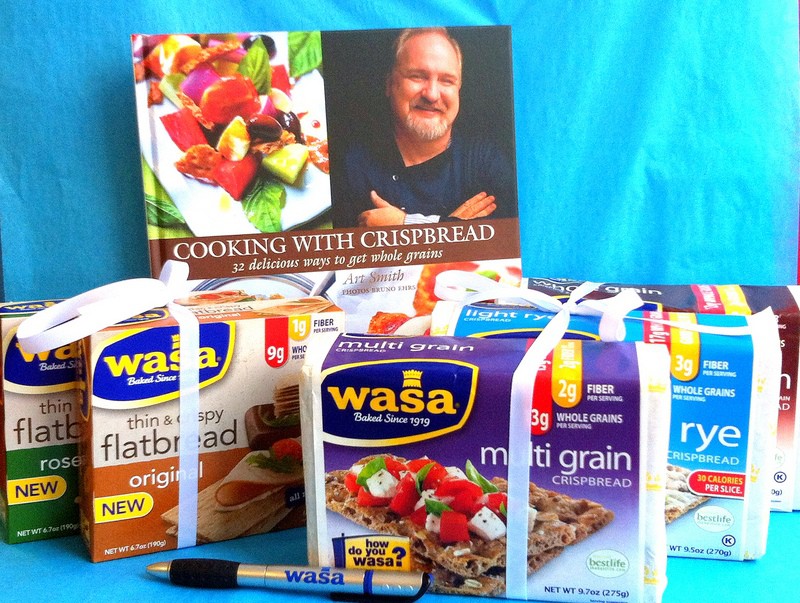 I was so happy when this awesome prize pack of Wasa Crispbreads showed up at my door a week ago!
For those of you who aren't familiar with Wasa, they basically make these delicious crispy "flatbread" type snacks that are super low calorie, full of whole grains, and all-natural! They have fat-free, yeast-free and kosher varieties as well – so they pretty much address any dietary need (except gluten-free of course).
They have two varieties: the Crispbread is a little thicker and more "toast-like," and the Flatbread is thinner and more like a cracker. Both are great, but I think I like the Flatbreads the best!
These aren't your standard sized crackers. They are HUGE – honestly if you put two of them together, they look like a big slice of bread. And the best part is – two of these have only about 60 calories, 1-3g fiber, 2g protein and 0g sugars.
They're a perfect base for all kinds of yummy toppings.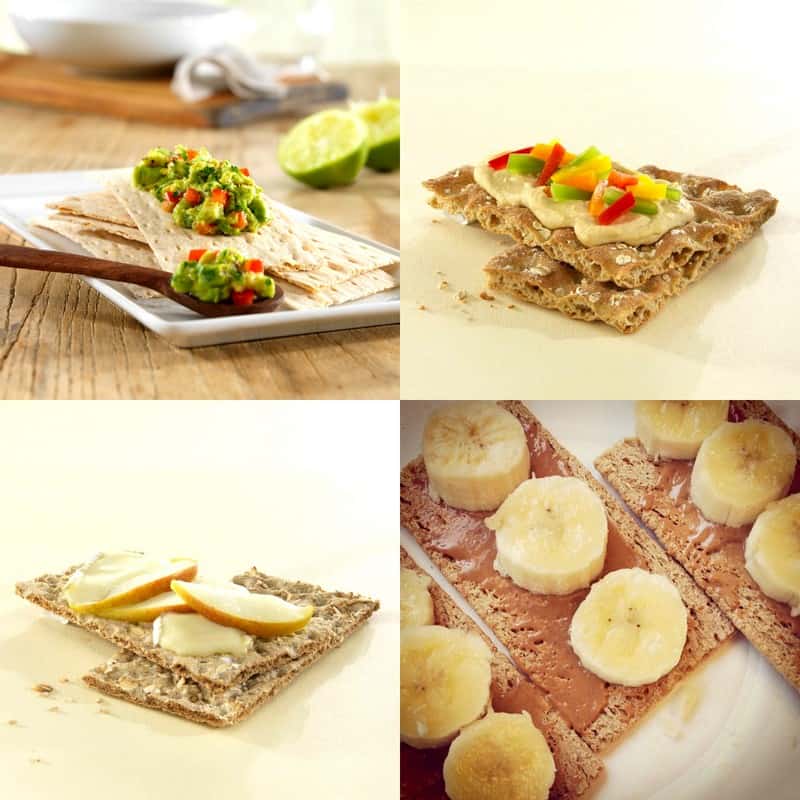 Some of my favorites:
Almond butter, bananas, cinnamon and honey
Brie with apple slices and walnuts
Hummus and cucumbers or peppers
Avocado slices or guacamole
Peanut butter and apples
Pizza sauce, mozzarella, tomatoes, and basil
There are just so many things you can do with these crackers, I could keep going! Oh and did I mention, the Cooking with Crispbread Cookbook included in this giveaway has even more awesome ideas and healthy recipes to try at home – like this Crispbread Tuscan Soup.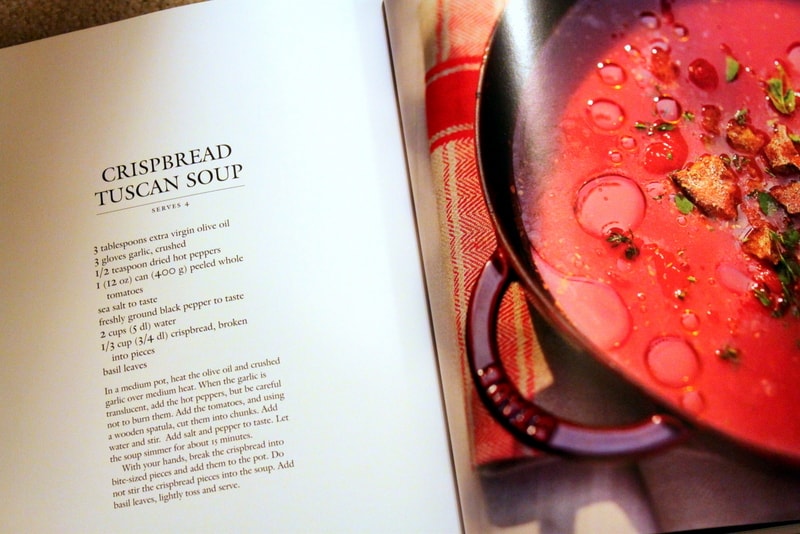 Delicious!
One lucky reader will win the Wasa Prize Pack which includes:
A copy of the Cooking with Crispbread Cookbook
2 Packages of Wasa Flatbread Products
3 Packages of Wasa Crispbread Products
A Wasa pen
To Enter: You can enter in one of three ways (each option below counts as a separate entry):
Follow me on Twitter (@pickyeaterblog)
Like The Picky Eater on Facebook
Then post a comment here letting me know which option(s) above you chose. If you already are a subscriber, follower, or like The Picky Eater on Facebook, just leave a comment indicating that!
This giveaway will be open until Monday, April 9th at 11:59pm PST. I will be selecting the winner at random (via random.org) and will contact them via email. I'll be announcing the winner on Tuesday, April 10th.
TAGS: giveaway
98 responses to "New Giveaway From Wasa Crispbread!"