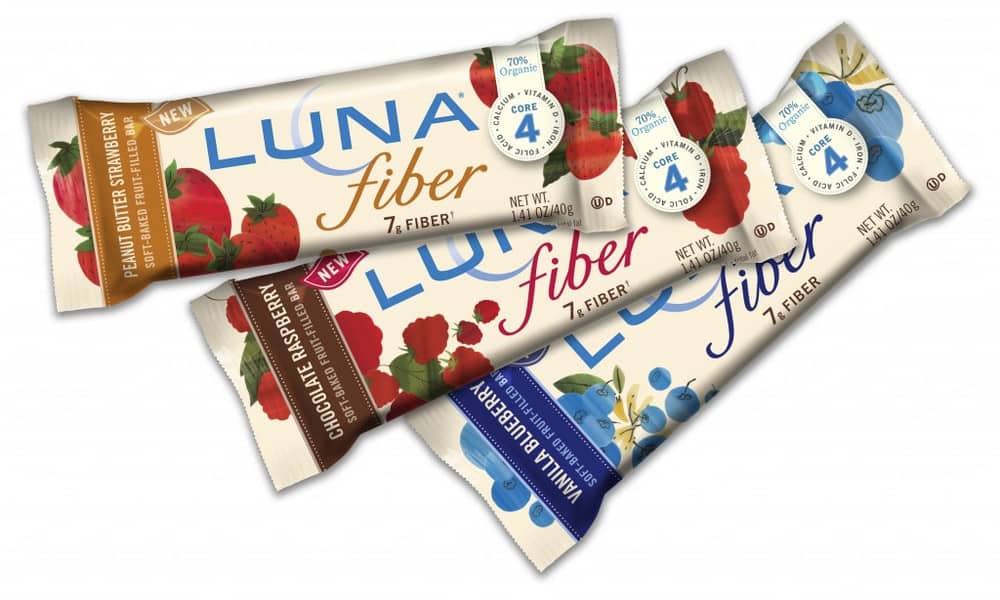 For all of those LUNA Bar 
fans out there, this giveaway is for you!!
LUNA has come out with a brand new bar that is high in fiber, low in calories, 70% organic, kosher, vegan, and relatively low in sugar! Enter: LUNA Fiber Bars.
These soft-baked and fruit-filled bars are a tasty snack that curbs hunger and satisfies cravings between meals. Do you remember Nutri Grain bars? These taste just like those (so they are basically delicious), but they're a bit healthier for you thanks to the fiber and easier to pronounce ingredient list.
When LUNA sent me a sample of their bars to try, I devoured them in a week. What's even better is that LUNA donates 1% of its sales to a variety of women's nonprofits and the Breast Cancer Fund.
Love that they are contributing to a good cause!
So what do these bars look like?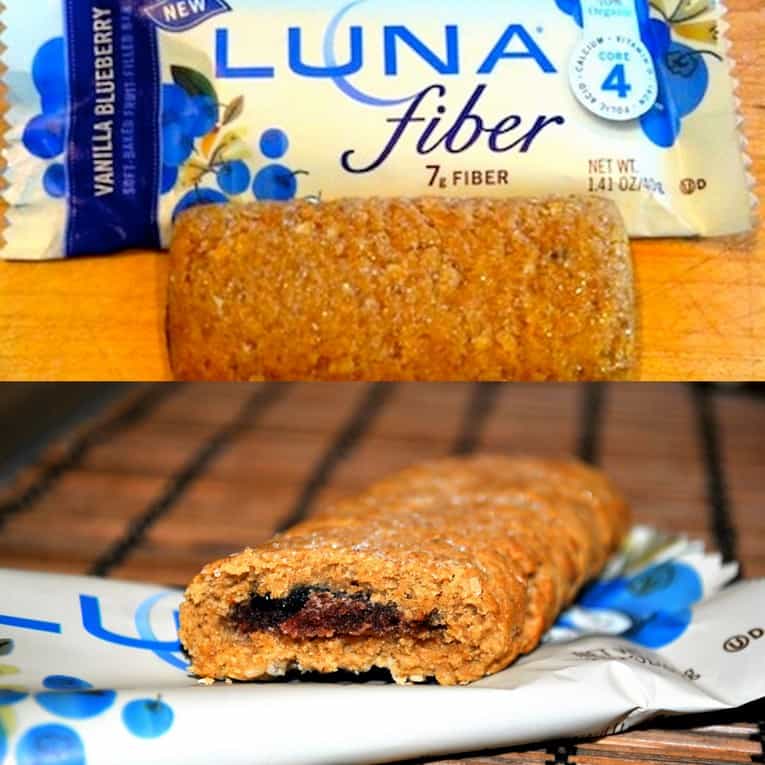 I love the fruit filling! It feels like a guilty-pleasure but you can eat it guilt-free.
Here are the nutritional stats:
Calories: 110-120
Fiber: 7g
Protein: 1-2 g (if you want more protein, try regular LUNA Bars or LUNA Protein Bars. LUNA Protein also is gluten-free!)
Fat: 3-4 g
Sugar: 11 g
There are no trans fats, hydrogenated oils, high fructose corn syrup or artificial sweeteners. They are also free of any GMO (genetically modified) ingredients.
They come in 3 delicious flavors: Peanut Butter Strawberry, Chocolate Raspberry and Vanilla Blueberry. The Peanut Butter Strawberry was my favorite, probably because it tasted like a PB&J sandwich.
And now, one lucky reader has the opportunity to win a prize pack of 3 boxes of LUNA Fiber bars – one of each flavor!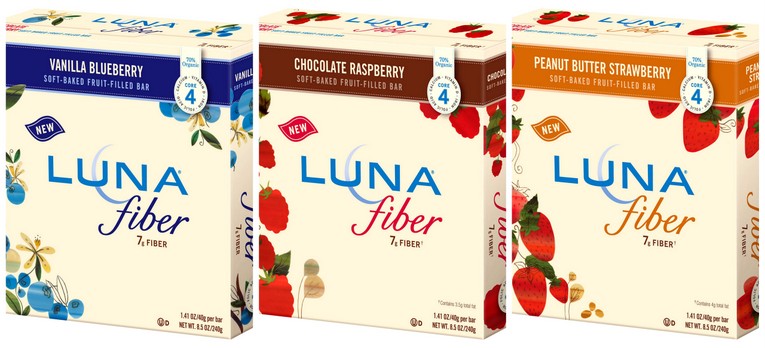 To Enter: You can enter in one of three ways (each option below counts as a separate entry):
Follow me on Twitter (@pickyeaterblog)
Like The Picky Eater on Facebook
Then post a comment here letting me know which option(s) above you chose. If you already are a subscriber, follower, or like The Picky Eater on Facebook, just leave a comment indicating that!
This giveaway will be open until Sunday, June 10th at 11:59pm PST. I will be selecting the winner at random (via random.org) and will contact them via email. I'll be announcing the winner in the comments of this post on Monday, June 11th. 
Happy Snacking Everyone! 🙂
TAGS: giveaway
165 responses to "New Giveaway from LUNA Fiber Bars!"