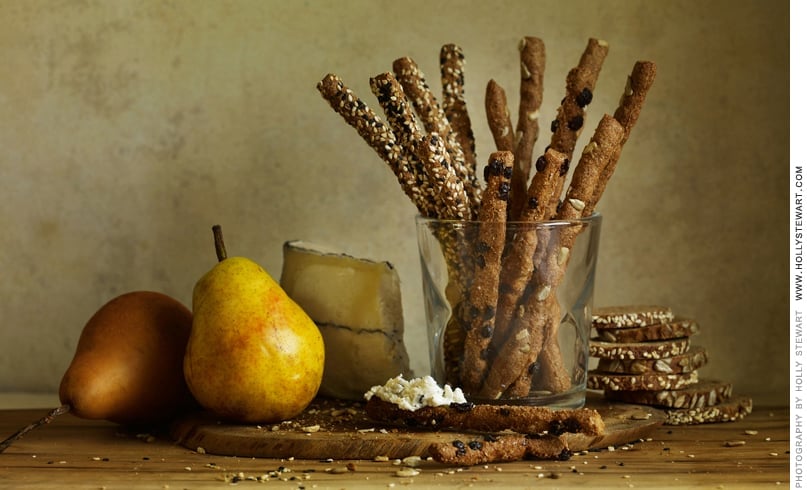 I met Lynda from Judy's Breadsticks last year at the FoodBuzz Conference.
As I sampled her delicious, healthy, 100% vegan, all-natural and whole wheat breadsticks, I went crazy thinking about all of the ways I could use them in recipes:
Sesame Breadsticks dipped in my favorite soup or stew, or broken into pieces and used as a healthy substitute for croutons
Sweet Currant Twigs with Goat Cheese and Honey
Coffee Bean Twigs dipped in vanilla ice cream
Sunflower Twigs with cream cheese, or dipped in peanut butter
But honestly, even eating them straight was amazingly satisfying.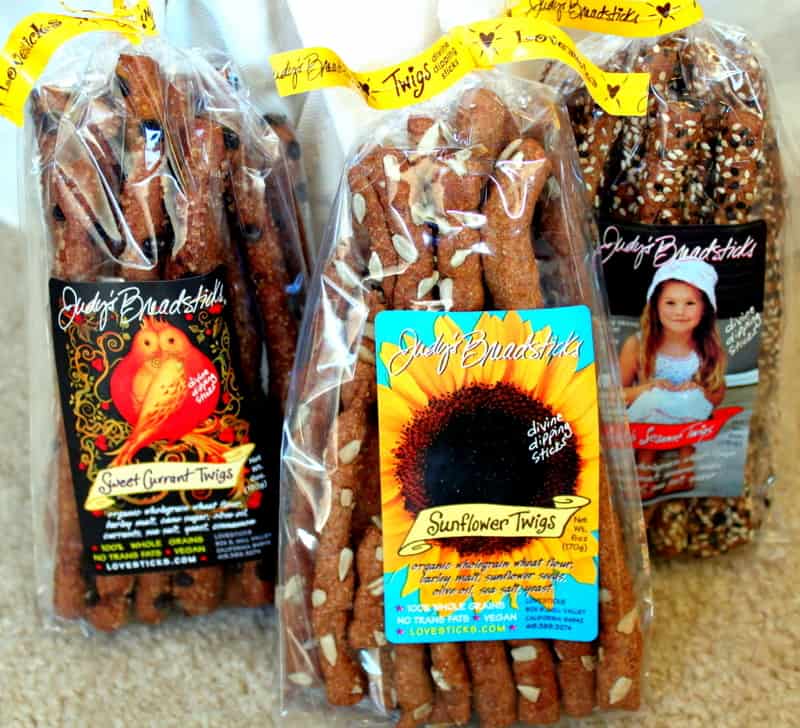 And the great thing is, these are completely guilt-free and good for you! 2.5 Twigs (and each twig is pretty substantial on its own) has about 100 calories, 3g fiber and 3g protein.
Lynda was kind enough to ship me a few samples of her Lovesticks, and I am seriously addicted. And one of you has the chance to win a prize pack of Lovesticks (one package each of the Sesame Lovesticks, the Sweet Currant Lovesticks, and the Sunflower Lovesticks) in today's giveaway!
Now, the important part – To Enter: You can enter in one of three ways –
Follow me on Twitter (@pickyeaterblog)
Like The Picky Eater on Facebook
Then post a comment here letting me know which option above you chose. If you already are a subscriber, follower, or like The Picky Eater on Facebook, just leave a comment indicating that – it will count as one entry.
This giveaway will be open until Friday, March 16th at 11:59pm PST. I will be selecting the winner at random (via random.org) and will contact them via email. I'll be announcing the winner on Saturday, March 17th. Hope you all are having a great weekend!
TAGS: giveaway
60 responses to "New Giveaway From Judy's Lovesticks!"