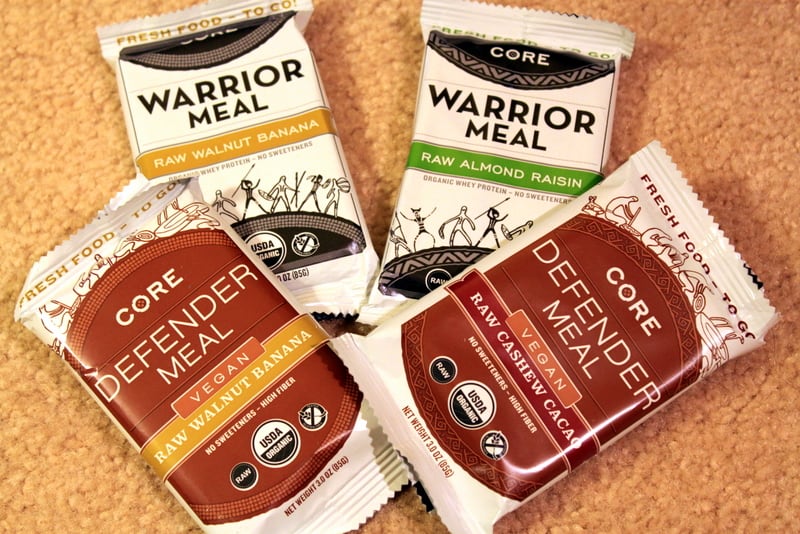 Hi Everyone! I hope you're all having a great weekend. I'm very excited to announce my final giveaway for 2011: delicious, all-natural, FRESH nutrition bars from CORE Foods! I first met the awesome team from CORE Foods at the FoodBuzz Festival in November. I had a great conversation with Krista, one of the co-founders, about the importance of healthy eating, organic ingredients, and natural foods. When she told me that CORE Foods is focused on making predominantly raw bars, with only organic whole food ingredients, and no chemicals, preservatives, extracts, flavors, or dyes, I was immediately intrigued.
A nutrition bar that actually provided nutrition instead of the same amount of sugar as a candy bar? Sign me up!
The other cool thing about these bars is that they're FRESH. You have to keep them in the fridge or freezer like regular food – they don't have a shelf life of 12 months like most nutrition bars out there. Remember, real food spoils, so these bars need refrigeration.
Oh and the best part: they taste amazing. My favorite was the Raw Walnut Banana flavor – it literally tasted just like banana bread. Delicious!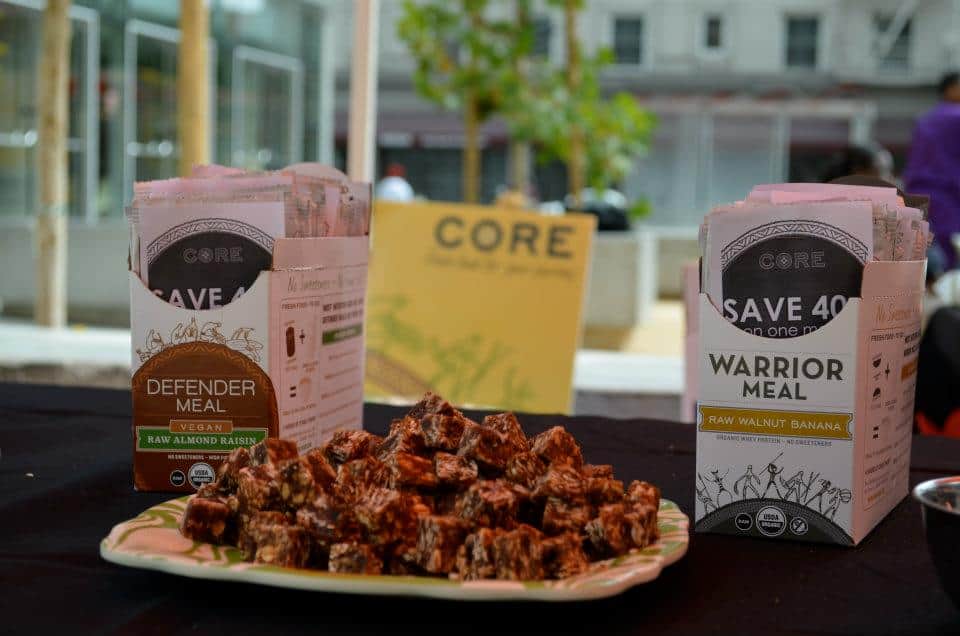 One thing that you'll notice about these bars is that they say the word "Meal" on them – because they truly are a snack that can also double as a mini meal. This bar is great for athletes and people who want a nutritious meal on the go. Each Core Meal is built from traditional regional ingredient combinations, so you know you can count on powerful, enduring foods.
There are two types of CORE Meals depending on your activity style and daily needs: the Warrior and the Defender.
The Warrior bars are great for outdoor fun, hard exercise, and high intensity activities. They have ~350-390 calories, ~5-8g fiber, ~8g sugar (except the raisin flavor which has more sugar because of the raisins), and ~18g protein. The Raw Banana Walnut flavor has 6 ingredients: Whole Oats, Walnuts, Whey Protein, Raisins, Bananas, Ground Spices.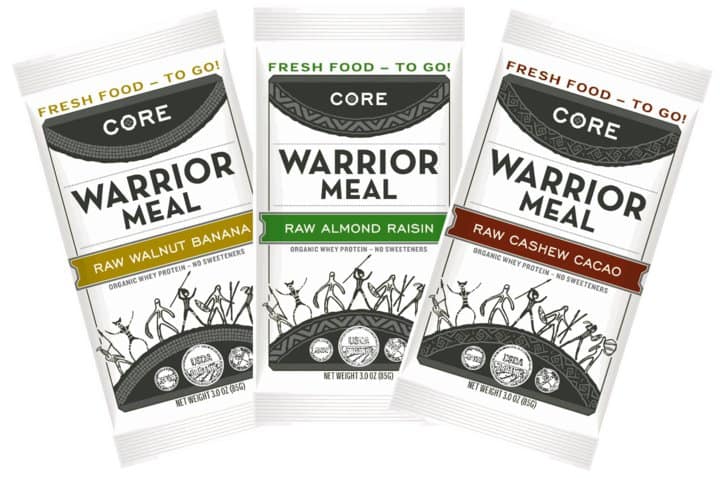 The Defender bars are great for car rides, plane trips, and everyday pursuits. Each bar has ~350-390 calories, ~8g fiber, ~8g sugar, and ~12g protein. The Raw Walnut Banana Defender bar has 6 ingredients as well: Whole Oats, Walnuts, Raisins, Flax, Bananas, Ground Spices.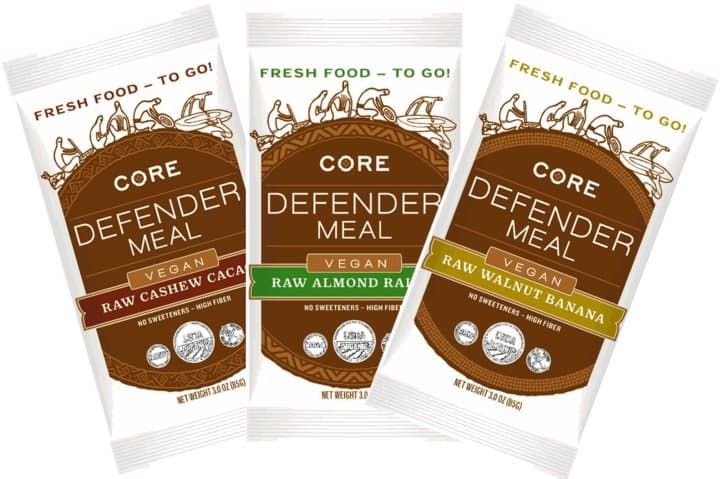 The team at CORE Foods recommends that you have one bar with 2 glasses of water – which should keep you full for 3-4 hours. Just remember this formula and you're good to go:

Pretty cool huh? And now one lucky reader will have the opportunity to try a sample pack of 4 bars from CORE Foods!
Now, the important part – To Enter: You can enter in one of three ways –
Follow me on Twitter (@pickyeaterblog)
Like The Picky Eater on Facebook
Then, visit CORE Foods post a comment here letting me know which option above you chose, and which CORE Meal flavor(s) you'd like to try. If you already are a subscriber, follower, or like The Picky Eater on Facebook, just leave a comment indicating that – it will count as one entry.
This giveaway will be open until Friday, January 6th 2012 at 11:59pm PST. I will be selecting the winner at random (via random.org) and will contact them via email. I'll be announcing the winner on Saturday, January 7th. Happy Saturday!
. . .
.
My giveaways are listed on Contestgirl
TAGS: giveaway
90 responses to "New Giveaway from CORE Foods!"