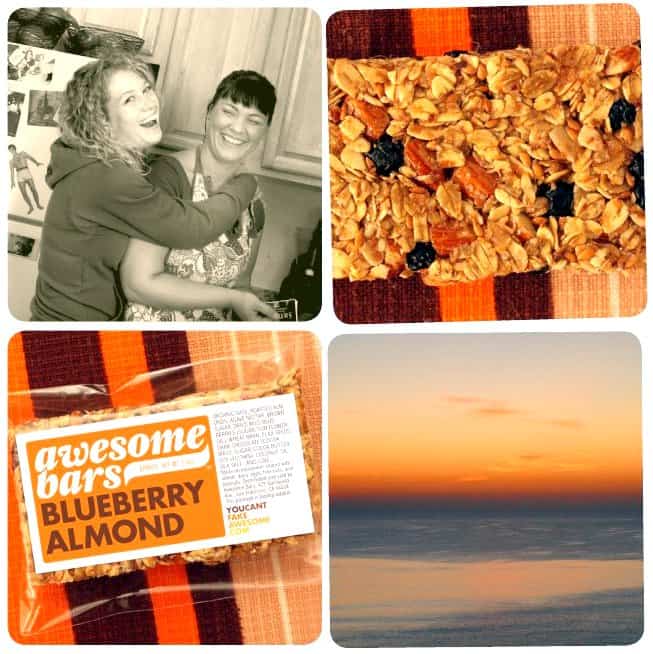 It's rare to find truly healthy, locally-made, unprocessed granola bars these days – and I mean unprocessed to the point where it's got the exact same ingredients you would use if you were to make granola bars from scratch at home.
That's why I was so excited when Leah and Stephanie, the ladies behind 
Awesome Bars
 (aka the "granola sisters") contacted me to try their deliciously healthy bars! They believe that food can only be as good as the ingredients you put into it, so their bars are made with the highest quality, organic, all-natural ingredients. Even the wrapping is biodegradable!

And most importantly, they taste AWESOME.
Awesome Bars came about when Leah was rigorously training for the SF Marathon and was OD'ing on bland protein bars to keep her cruising. She became tired of eating the same overly-processed, not-so-yummy energy bars and thought to herself: "I could totally make something better."  Having gone to culinary school, Leah was armed with the creative intuition and excellent palate to invent a new granola bar that was full of energy and flavor. She wanted the bars to be loaded with healthy protein and fiber, and followed the best route, the natural one! She found ingredients that provide these nutrients naturally, like high quality nuts, flax seeds and wheat bran. But she didn't stop there… the bars have a delicious, anti-oxidant rich layer of dark chocolate on the bottom. Because the granola sisters believe that life is just better with chocolate.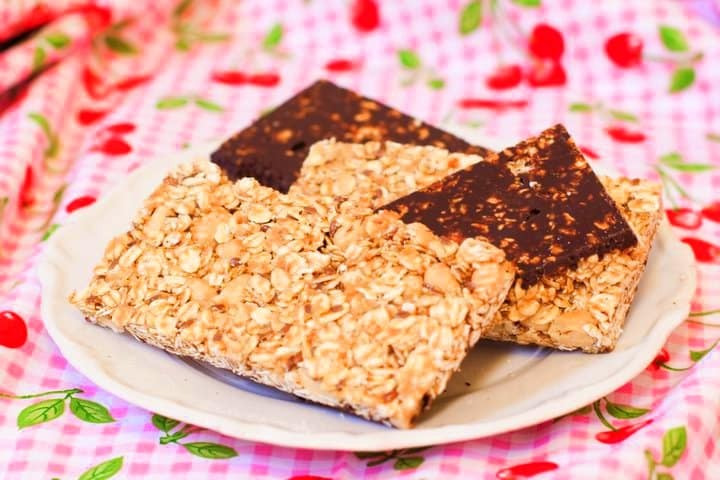 I would definitely agree with that!
Awesome bars began as a personal snack for Leah and friends, but with much encouragement, she began selling them with the help of her sister, Stephanie.  The
Underground Farmers Market
was instrumental to their early success and helped the granola sisters realize that there was a true demand for their product.
Awesome Bars come in 5 tasty granola bar flavors: Salty Peanut, Cherry Almond, Coconut Pecan, Blueberry Almond, and Cranberry Trail Mix. The Salty Peanut was my favorite!

You can order their bars online at
youcantfakeawesome.com
, and now one lucky reader has the opportunity to win a prize pack of Awesome Bars to try at home!!
To Enter: You can enter in one of three ways (each option below counts as a separate entry):
Follow me on Twitter (@pickyeaterblog)
Like The Picky Eater on Facebook
Then post a comment here letting me know which option(s) above you chose. If you already are a subscriber, follower, or like The Picky Eater on Facebook, just leave a comment indicating that!
This giveaway will be open until Monday, April 30th at 11:59pm PST. I will be selecting the winner at random (via random.org) and will contact them via email. I'll be announcing the winner on Tuesday, May 1st. 
TAGS: giveaway
130 responses to "New Giveaway from Awesome Bars!"