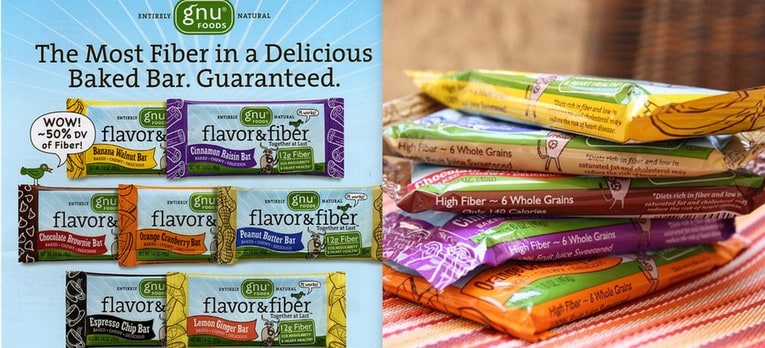 A few weeks ago, the folks at Gnu Foods contacted me to ask if I'd be interested in trying their bars. I hadn't actually tried Gnu Bars before, but I had always seen them at Whole Foods and was curious about how they'd taste.
Usually bars that have flavors like "Blondie" and "Chocolate Brownie" don't actually taste like a brownie or blondie – and instead have a mealy consistency. That's not the case with these bars – it seriously felt like I was eating a delicious, guilt-free dessert!
They have a chewy, dense texture – similar to what you'd get with a really great, soft-baked oatmeal cookie, and they come in 9 amazing flavors like: Peanut Butter, Orange Cranberry, Banana Walnut, Cinnamon Raisin, Chocolate Brownie, Espresso Chip, Lemon Ginger, Blondie, and Blueberry Cobbler.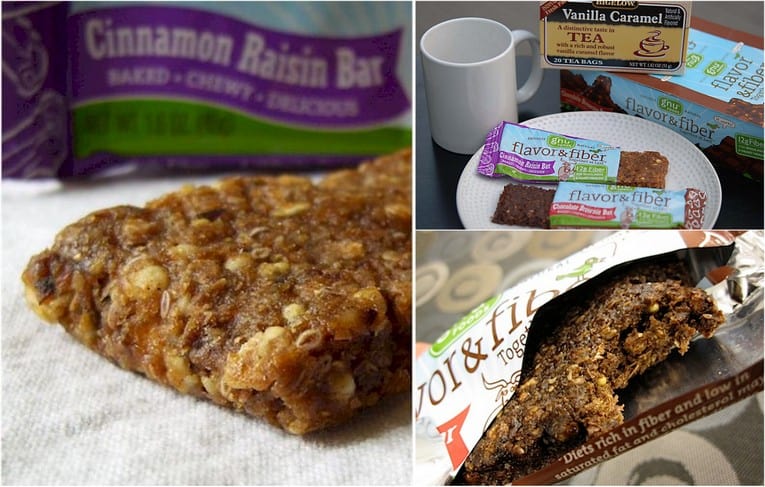 These bars have great nutritional stats. Each bar is made with 100% all-natural ingredients, and has only 130-140 calories per bar, about 7-11g sugar, and 12g fiber per bar! They're vegan, kosher and are a truly healthy snack.
They also have NO high fructose corn syrup, no artificial or refined sugars, no trans fat, no hydrogenated oils, no dairy/whey, and no soy.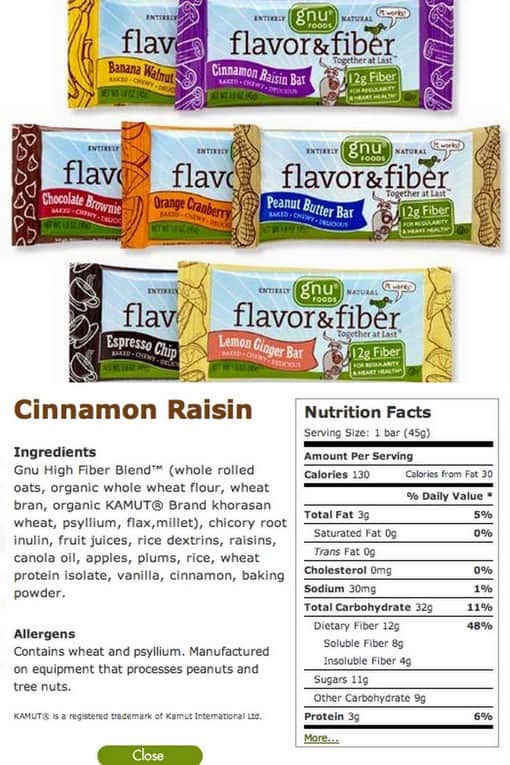 And now, one lucky reader has the opportunity to win a HUGE sample pack of Gnu Bars: 2 of each flavor, so 18 bars total! 🙂 
To Enter: You can enter in one of three ways (each option below counts as a separate entry):
Follow me on Twitter (@pickyeaterblog)
Like The Picky Eater on Facebook
Then post a comment here letting me know which options above you chose. 
This giveaway will be open until Saturday, August 18th at 11:59pm PST. I'll be selecting the winner at random (via random.org) and will contact them via email. I'll be announcing the winner in the comments of this post on Sunday, August 19th.  
Happy snacking everyone!
TAGS: giveaway
319 responses to "New Giveaway: Delicious, High Fiber, Gnu Bars!"